Day 9 - Lexington VA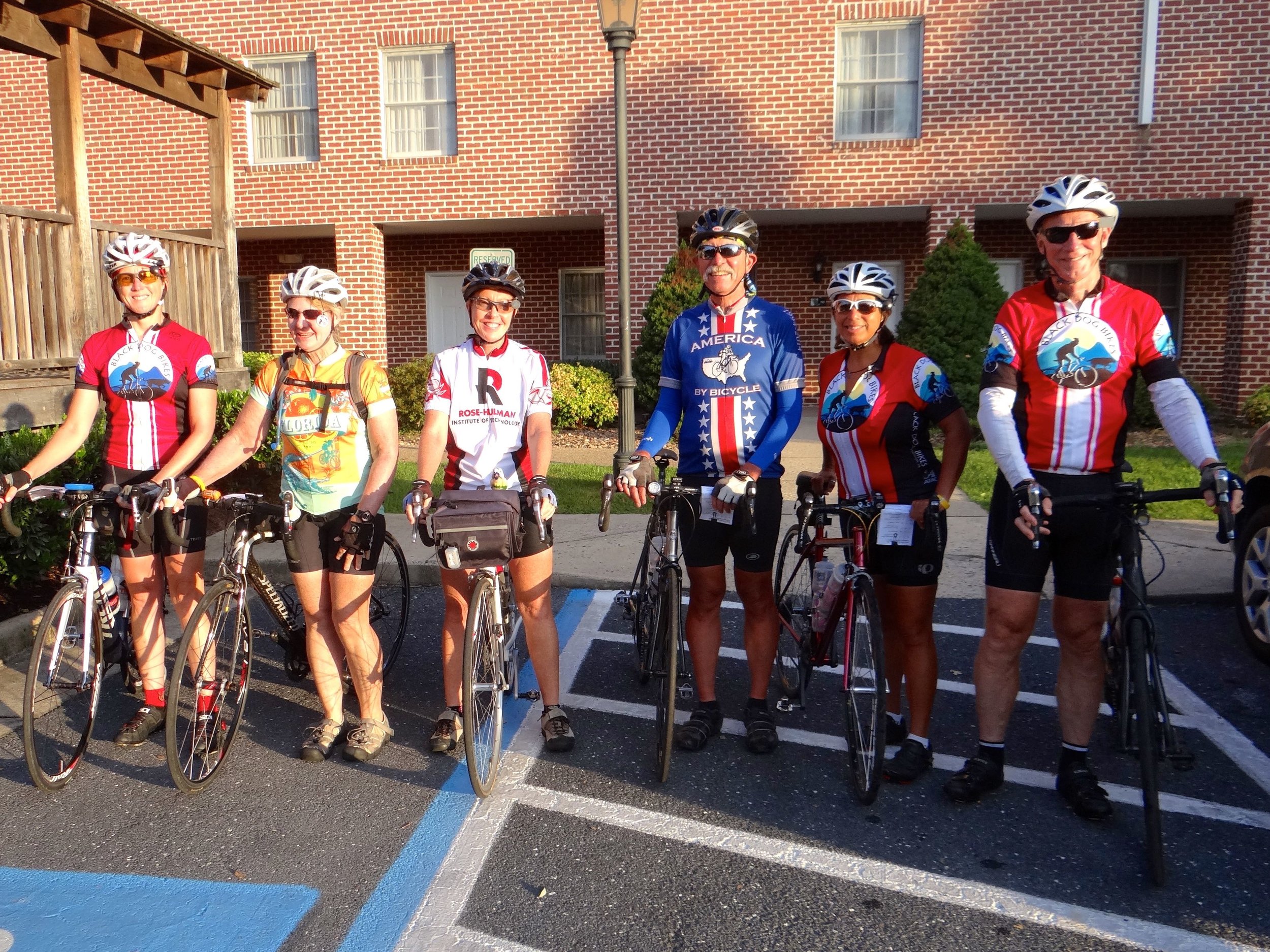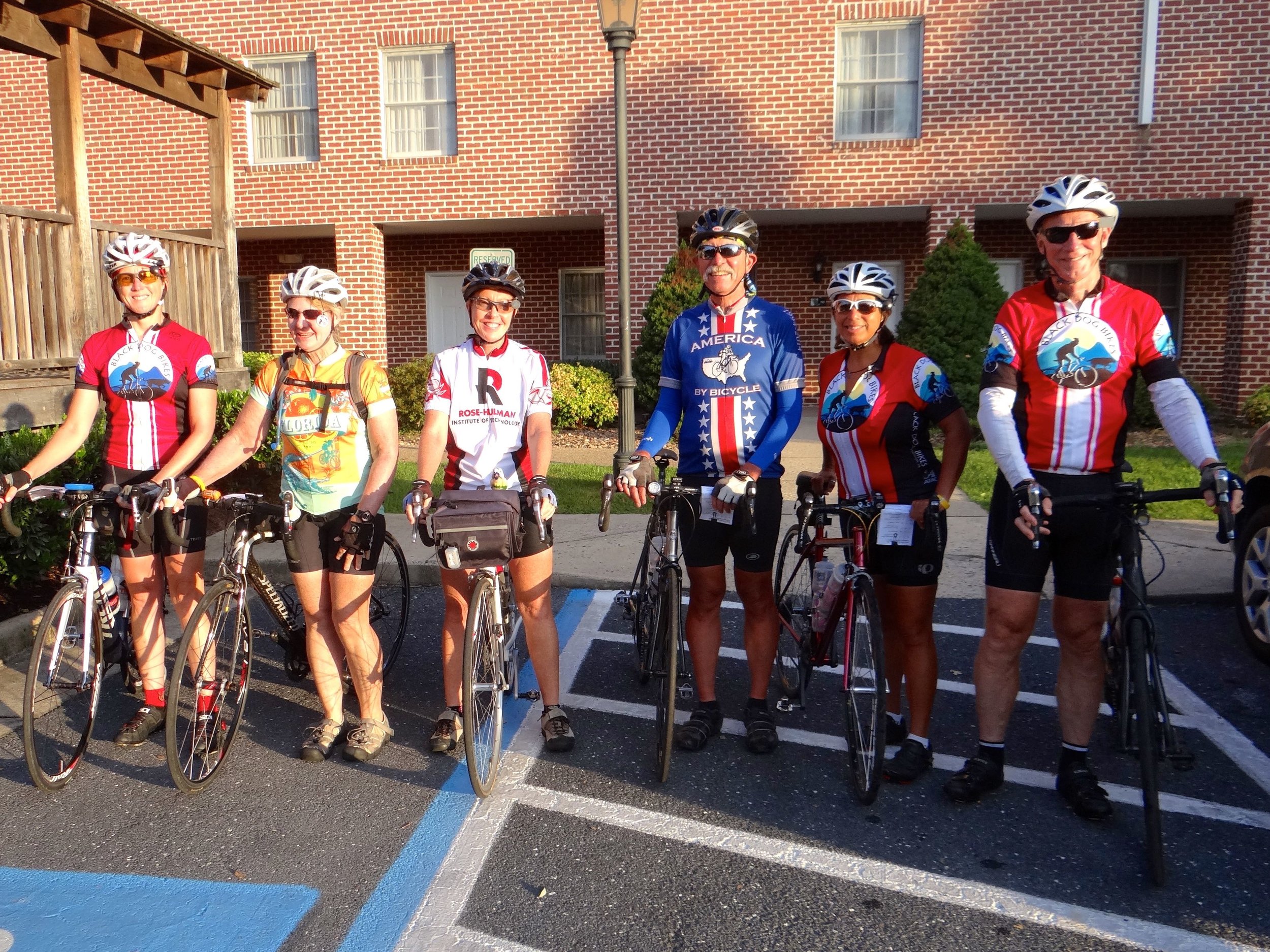 Crew's Log…
Mileage: 50
Climbing: 4000'
Weather: Low 60s to start. Upper 80s to end. Lots of sun and not a lot of humidity.
Highlights:
Upon waking, half of us decided that a day off the bike would be grand and half of us decided that a moderately paced 50 miles would be fun. Both groups appeared to be satisfied with their decisions. The folks who stayed in town checked out the local bike shop, walked around the campuses of the Virginia Military Institute and Washington & Lee, and did laundry. The folks who rode…
Headed out of town the way we came in yesterday to an appropriately named road, Mountain View. Well, perhaps not exactly appropriate in the View part but it was in terms of the Mountain part. We saw no mountains while on that road but we felt them in our legs. Back in the valley, we didn't have the long gradual climbs of the Parkway. What we did have this morning on Mountain View was a 1.5 mile climb that finished with some double digit pitches. It was better than coffee in terms of waking us up and getting our hearts pumping.
We rolled through quiet farmland and few small towns. A very narrow road had "turnpike" in its name. One rider pointed out that back in the day it was probably a much busier thoroughfare and worthy of this designation. Others joked about not seeing any off ramps or toll booths. We did see a little more traffic on that road but mostly farm vehicles & a couple of pickup trucks.
Our SAG stop du jour was in a famous AbB dirt lot. It was a lovely dirt lot complete with 2 dumpsters. These two dumpsters were newly emptied just before the riders arrive. We spare no expense getting the ambience just right! Seriously though, we were in the middle of farm country. That wasn't anything else out there. Our table was set just right and the food was enjoyed. We rolled on.
20 miles after the SAG, we were back in downtown Lexington. The rest of the day is designated for personal time. More laundry, calls home and short walks into town before we have dinner tonight. Not sure what tomorrow will bring. A discussion of options and a group vote will happen at rap before dinner. I'm hearing rumors of a wine tasting trip to Rockbridge Vineyards. The Shenandoah Valley is an award winning wine producing region. I think some of the credit goes to Thomas Jefferson but I could just be making that all up.