Day 12 - Waynesboro to Charlottesville VA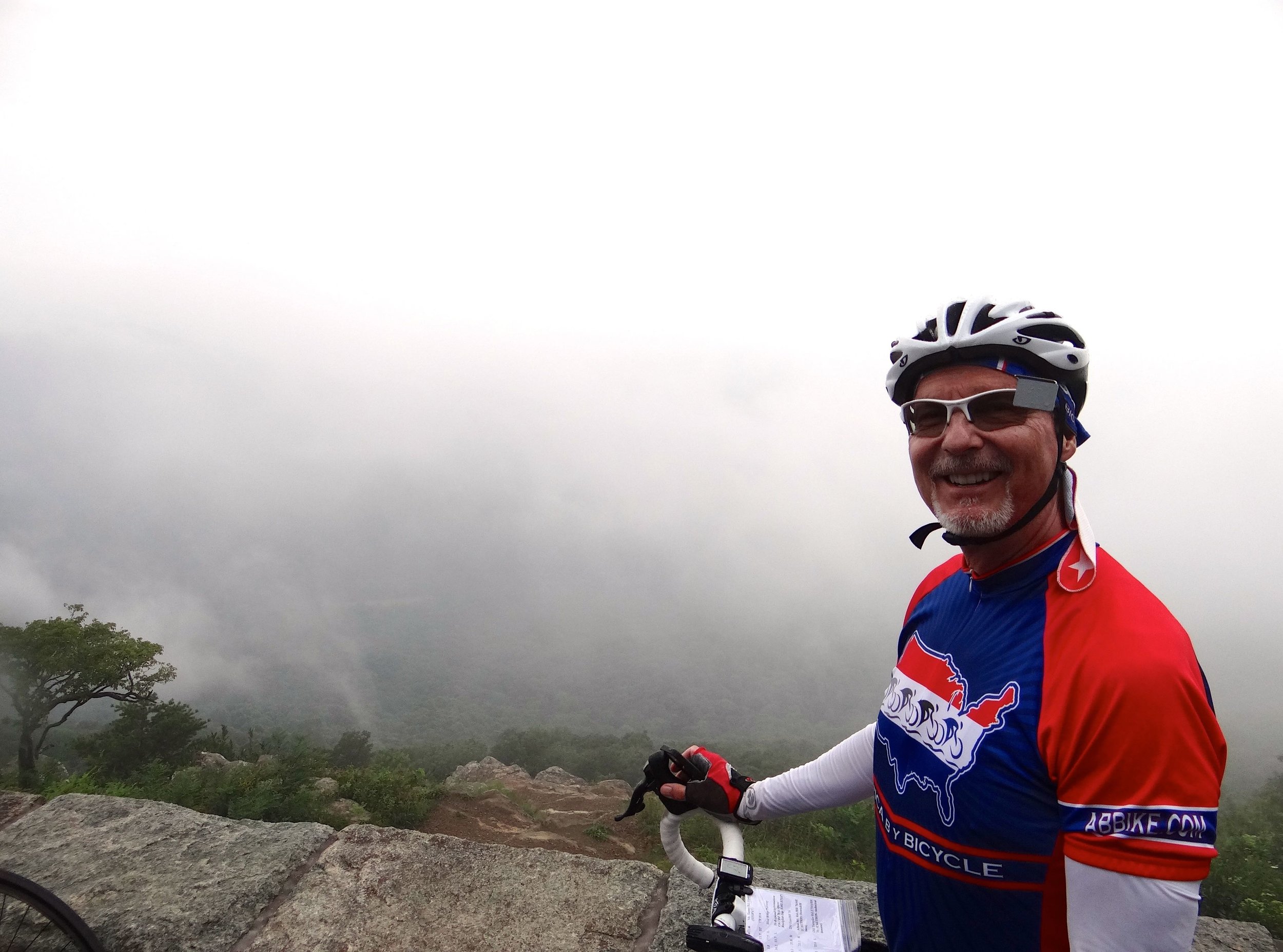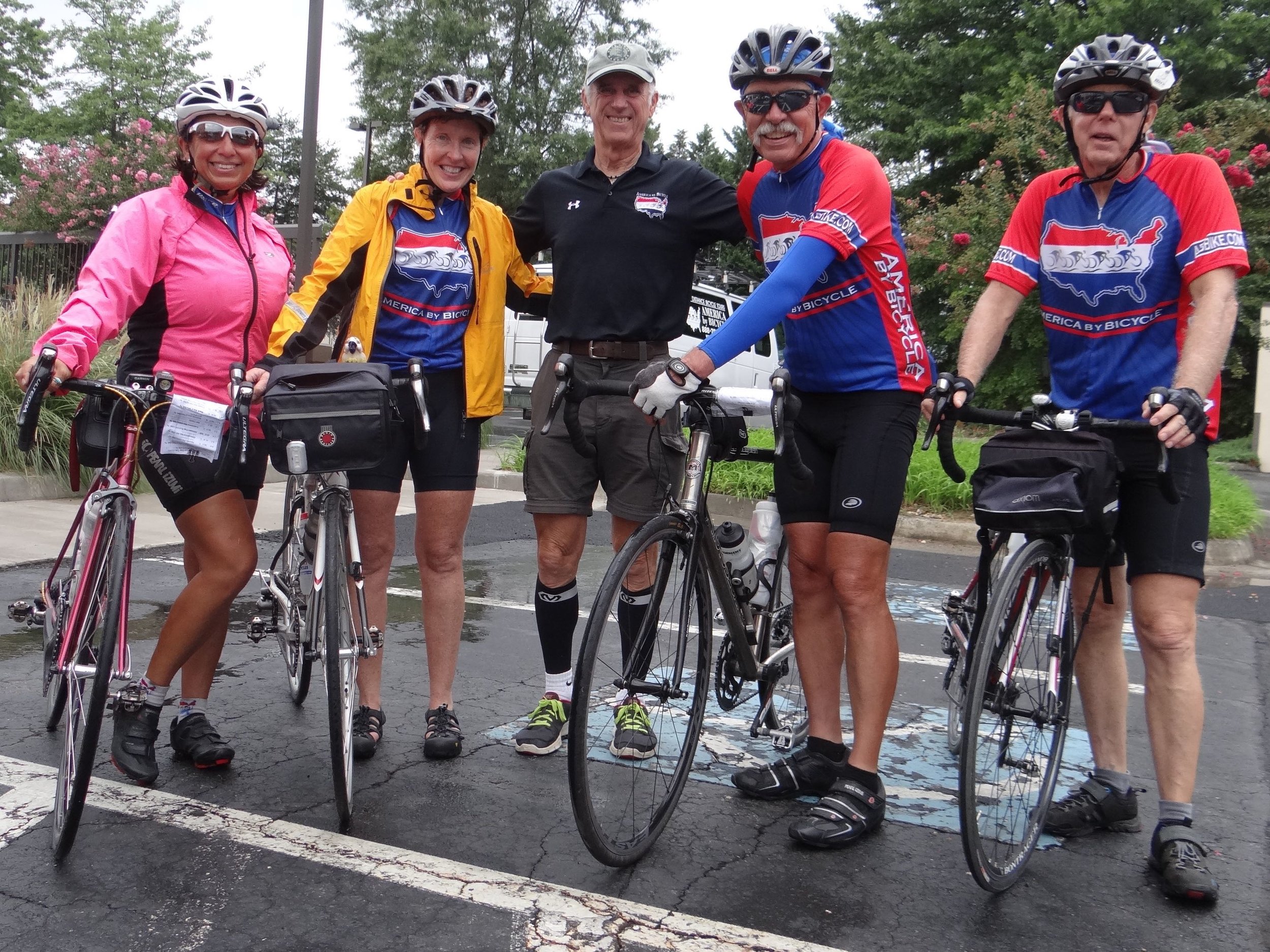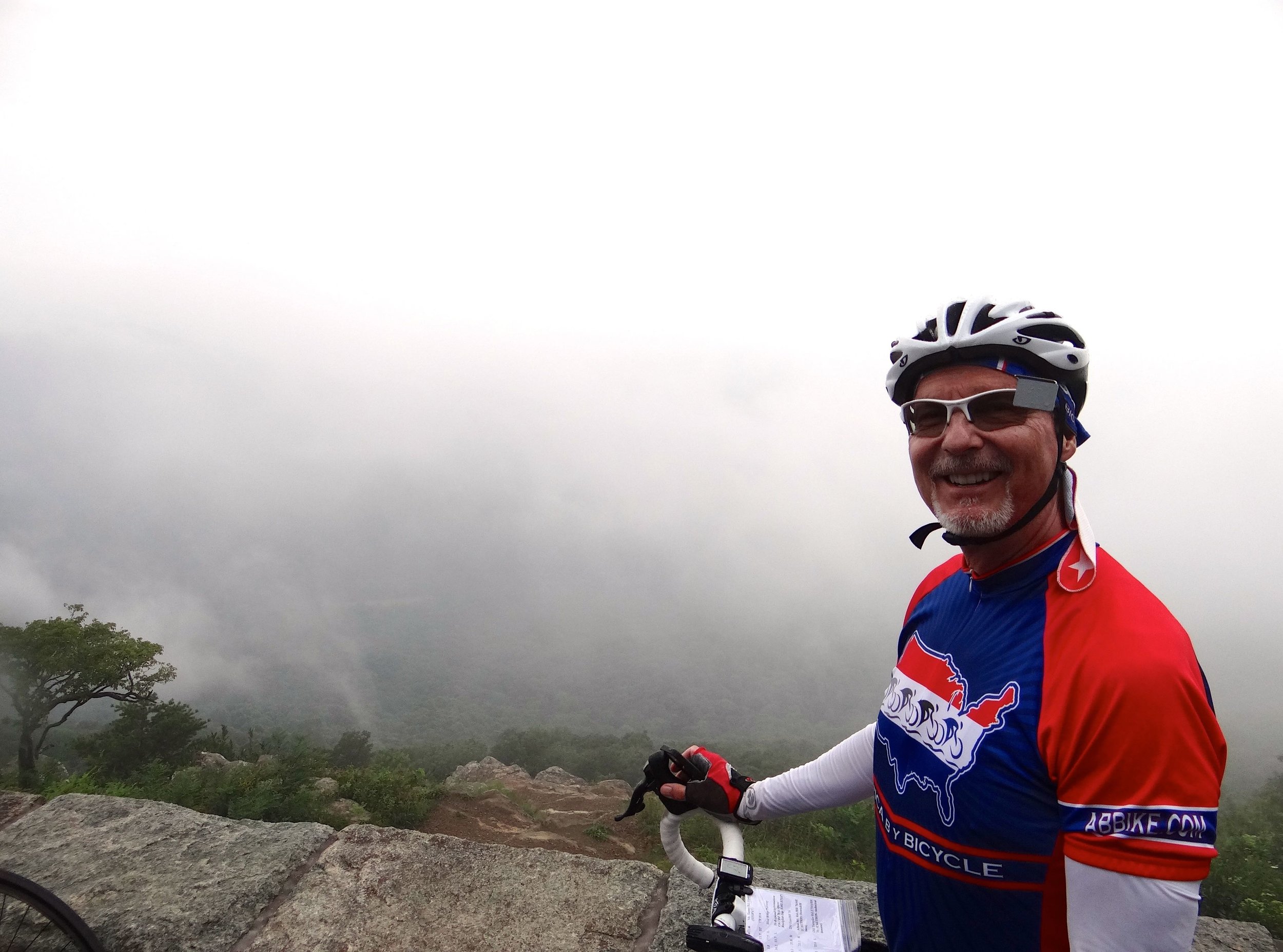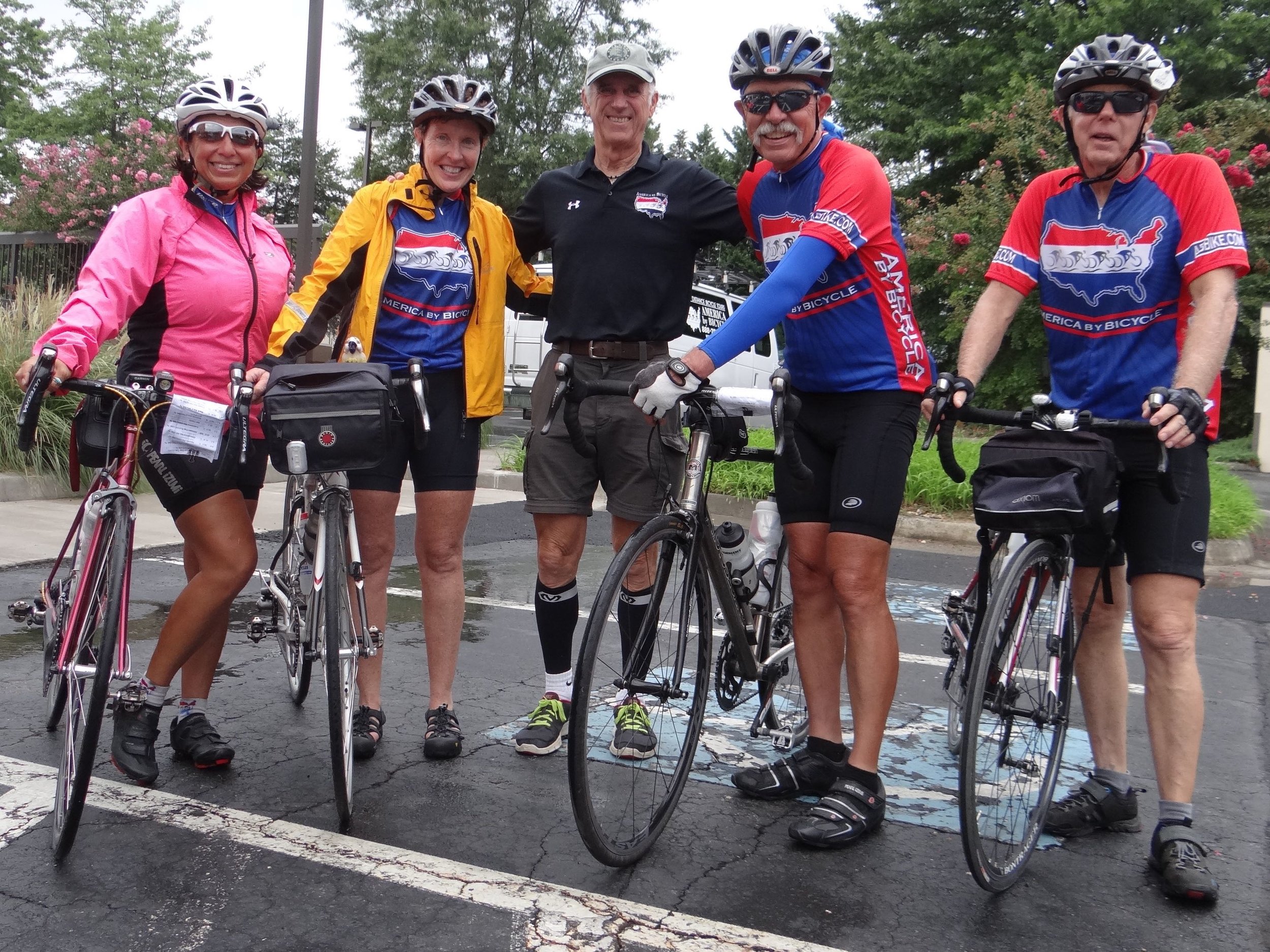 Crew's Log…
Mileage: 65
Climbing: 4250'
Weather: Upper 60s and cloudy to start. Mid 70s and rainy to end. Foggy in the middle.
Highlights:
Our streak of really good weather and great visibility came to an end today. One day out of twelve? I suppose we can't complain too much. We woke this morning to a view lacking mountains. They were completely blocked by clouds and capped with fog. We left the hotel not sure if we would be able to ride on the Blue Ridge Parkway.
The riders headed back up to the ridge off of which they bombed down to end the ride yesterday. It was a little bit of payback for that "Wahoo." What's the phrase? Nothing is free? It was gradual to start and kicked up a bit as they approached the top but it's nothing these riders haven't faced previously. We did hit fog once up on the ridge but it never really socked in as bad as it looked from the valley. Visibility stayed at about 100 yards for most of the foggy section. The biggest "issues" were the blocked vistas on the pull outs. Pictures were take of riders looking off into the thick white mist. These pictures were shared with friends with captions of "Our view's from the Parkway. Jealous?" Fog, being transient in nature, did not stick around and we did have some momentary views of the road on which we had just climbed. Time for more pictures!
We spent our last 11 miles on the Parkway in a mist that transitioned into a drizzle and eventually morphed into a steadier rain. It was wet. Definitely wet. Our last SAG stop of the tour was in Afton at the northern most point of the Blue Ridge Parkway. It's the same location we used for our first SAG - a nice bookend. With the rain, we brought the location up a notch and used the porch of an old dilapidated motel that has probably been closed for at least 15 years. The area was covered in vines and other detritus but is was dry. We had a winner!
Another quick 30 miles through the farmland surrounding Charlottesville and we found ourselves back at the Hampton Inn from which we departed a quick 12 days ago. Luggage distributed with hugs all around and we scattered to our cars & vans to start the trek home. I'm typing this in the van on the way back to the AbB office in New Hampshire a little dazed at how quickly it all ended. This group of alumni was so much fun to ride with, support and get to know. Jacket guy, DQ guy and joke guy are now real people. The staff stories and rider lore has been fleshed out with faces and a full personality. The 2016 Shenandoah / Blue Ridge Parkway Ramble is in the books. Safe travels and hope to see you all again soon.