Day 5 - Staunton to Natural Bridge VA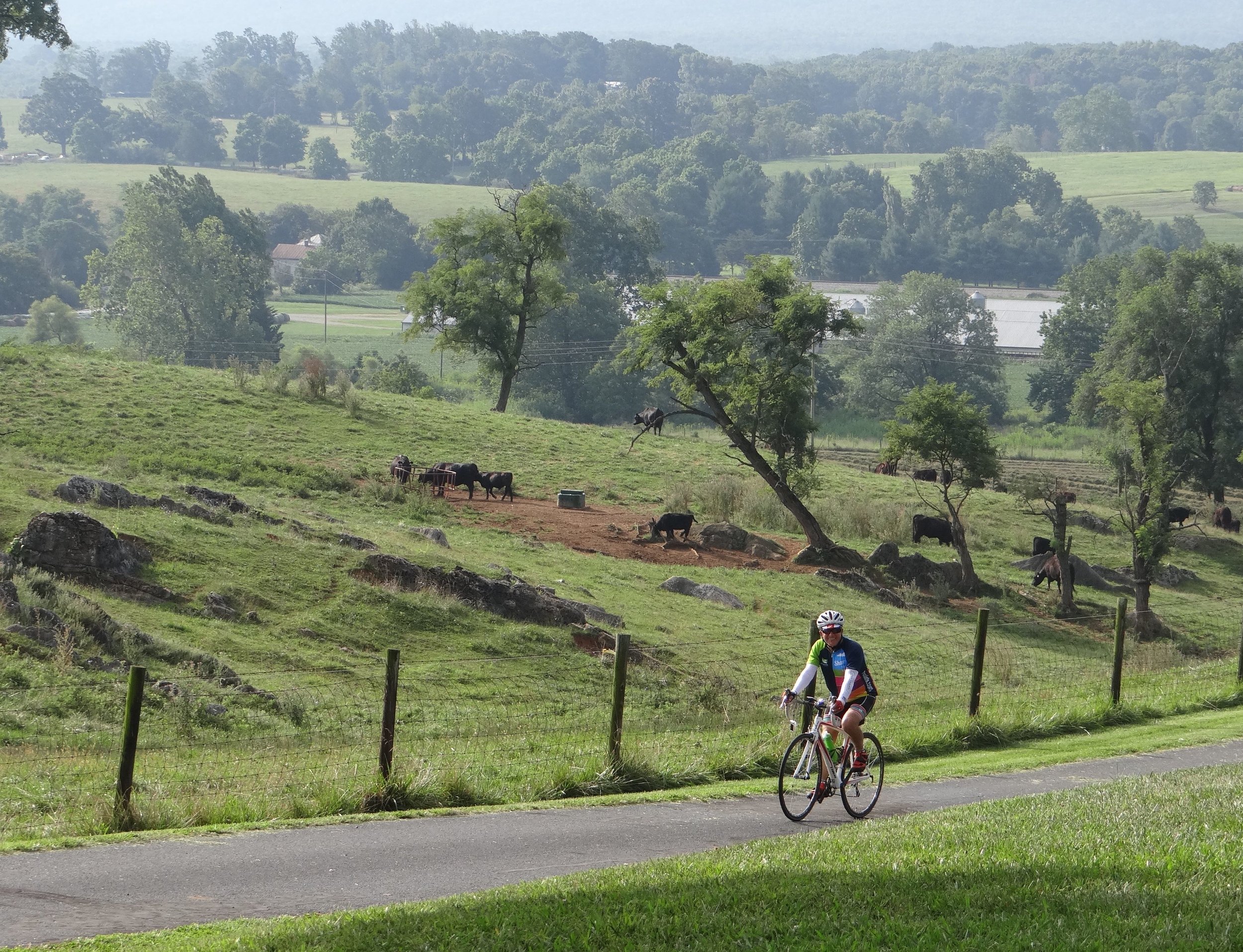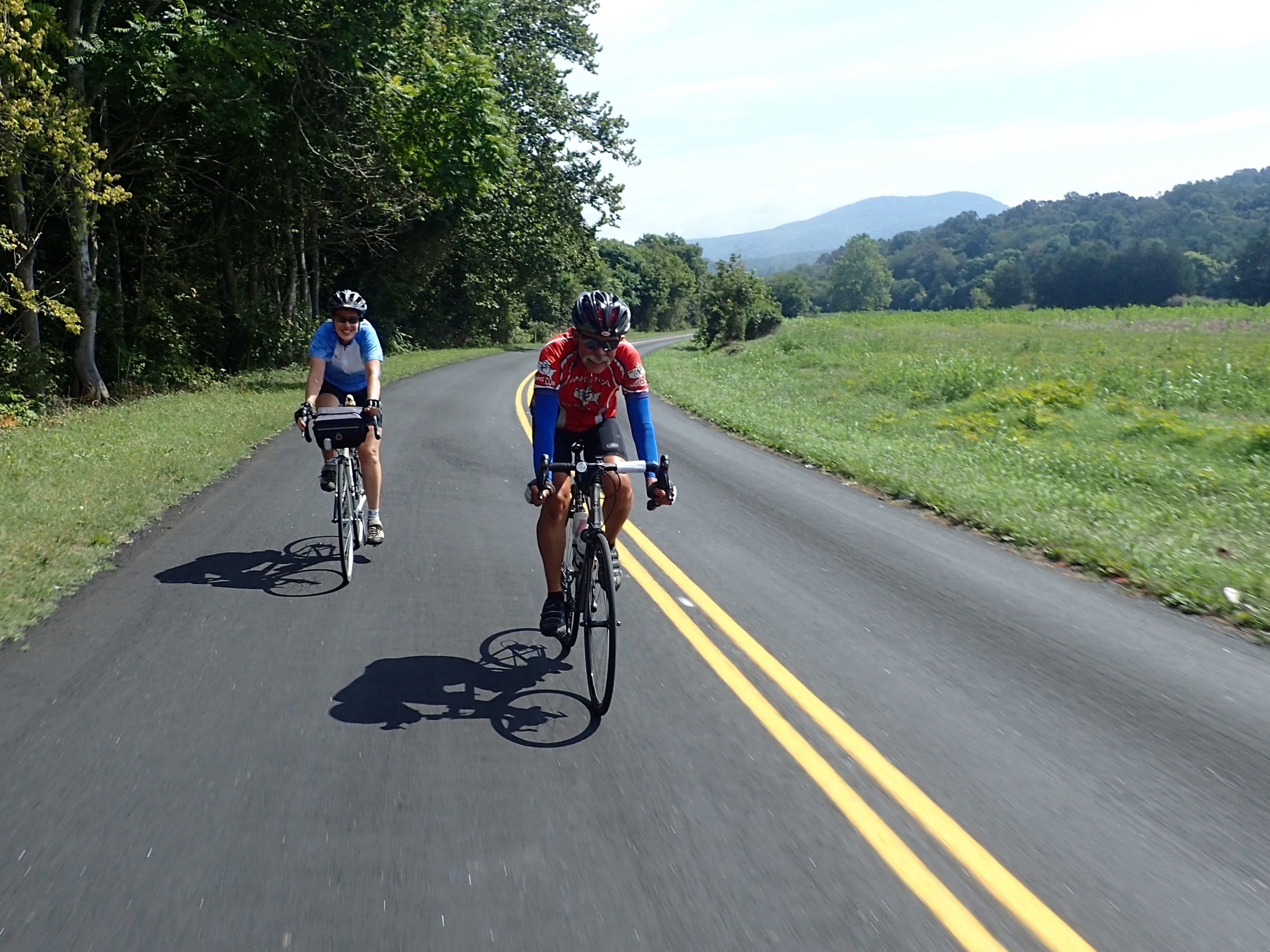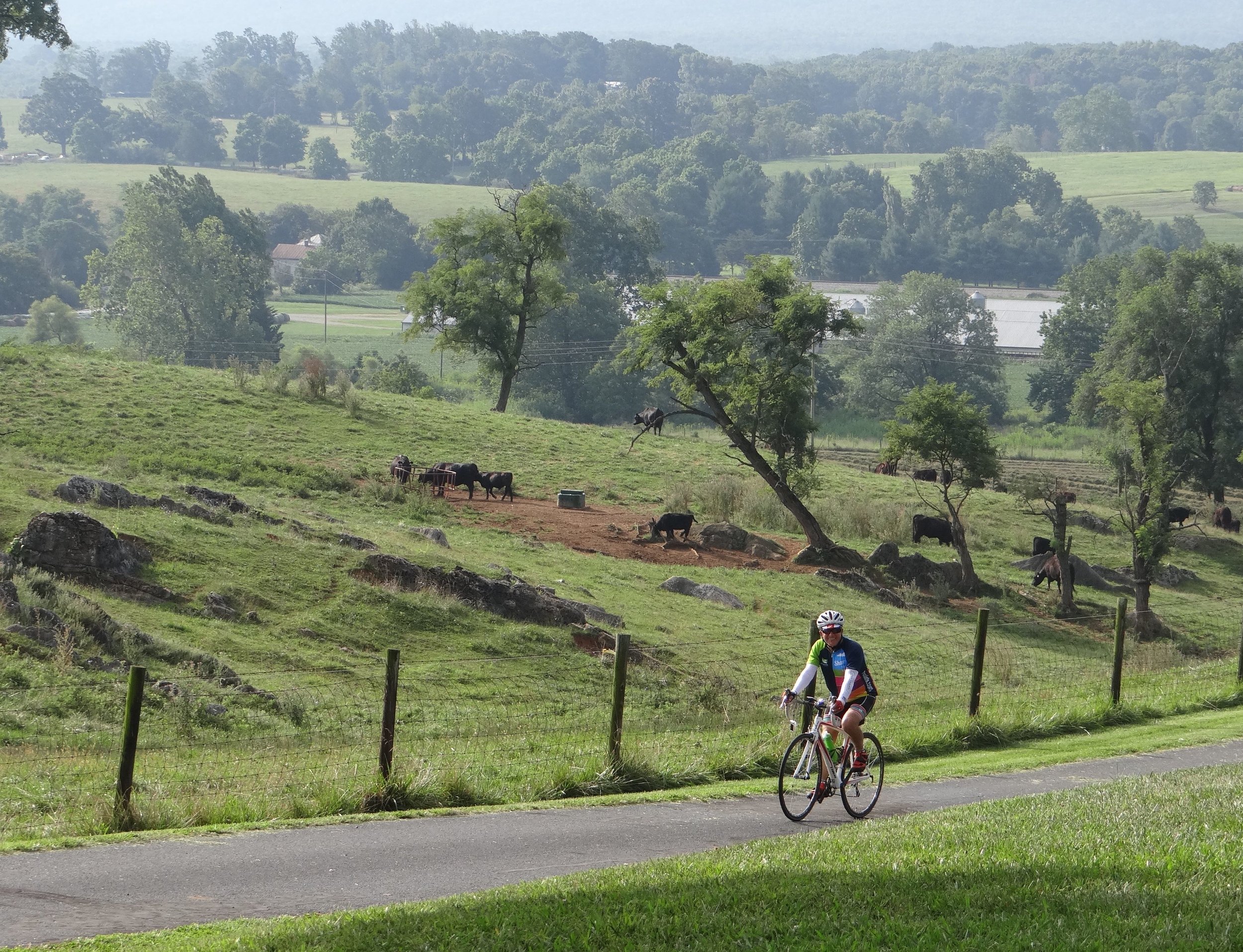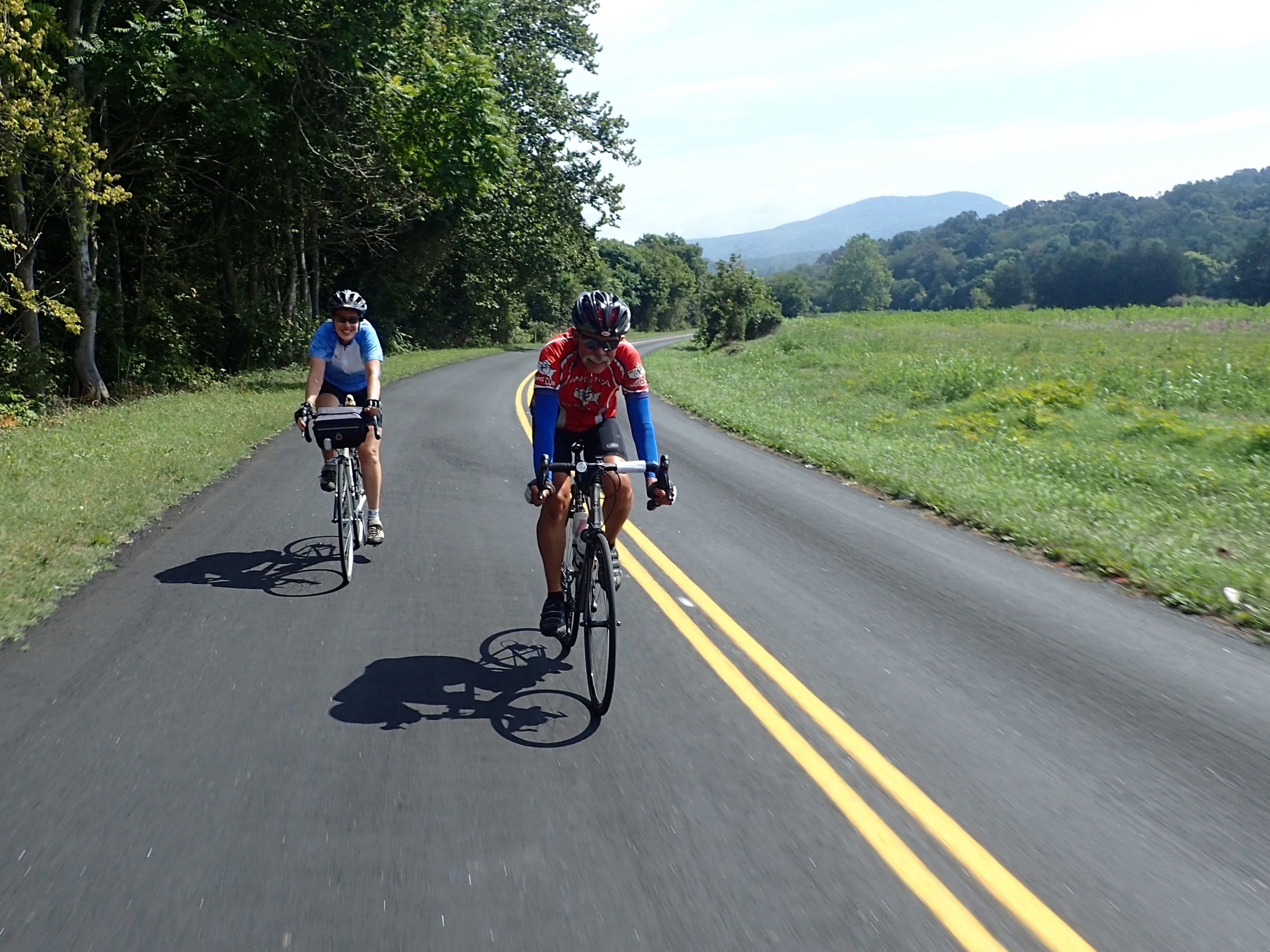 Crew's Log…
Mileage: 68
Climbing: 4200'
Weather: Upper 60s to start. Low 90s to end. Winds out of the south.
Highlights:
We rolled out of the hotel around 7:30 this morning. The temperature was comfortable but there was a definite hint to the fact that our days of unseasonably dryer air had come to an end. Reading the forecasts also seems to indicate that the temperatures will soon remind that we are indeed riding in Virginia in August. We cannot complain. We were spoiled for a few days and now, while it will get hotter, it won't be too too bad. It just means we might leave a little earlier and go through a lot more water. We've got this down!
The terrain was rolling to hilly all the way to the SAG stop. We go up. We go down. We don't spend a lot of time on flat. Until… after the SAG du jour, we had almost 10 miles of relatively flat terrain. It was the fastest 10 miles we've had all tour. River to one side and railroad to the other - it was pretty obvious that we wouldn't be doing too much climbing during this section of the day. Road ended, we turned left and no more flat road. Nothing terribly big but nothing terribly flat. We must be in the Shenandoah River Valley!
Today's route brought us to Natural Bridge. Natural Bridge is so named because of a natural bridge created by the Cedar Creek that carved a gorge through the limestone. The arch itself is the remains of the roof of a cave or tunnel. As of 2014, the deed to the land was given to the Commonwealth of Virginia and there are plans to designate the site as a state park. It's all there in Wikipedia (and the pamphlets available at the visitor's center). All these details aside, it's a beautiful natural feature worth visiting and the riders enjoyed taking lots of pictures associated with an activity that had nothing to do with a bicycle.
For dinner, the whole gang went to the Pink Cadillac Diner. As the name indicates, there is a pink cadillac parked in front of the diner. Riders discussed, at length, the year of the car. I don't know if it was settled but I think there was some semblance of an agreement for 1954-1956. The music was straight out of a 1950s juke box. The food was reminiscent of a diner from 1950s - burgers, fries and, of course, shakes. The walls were covered in 1950s memorabilia. Combined with a certain demographic that predominates this particular group, visiting the Pink Cadillac was a bit hit. Sated, we all waddled back to the vans and now hope to stay awake until at least 8:30. Hey, we can try. It's always good to have a goal.