Day 4 - Staunton VA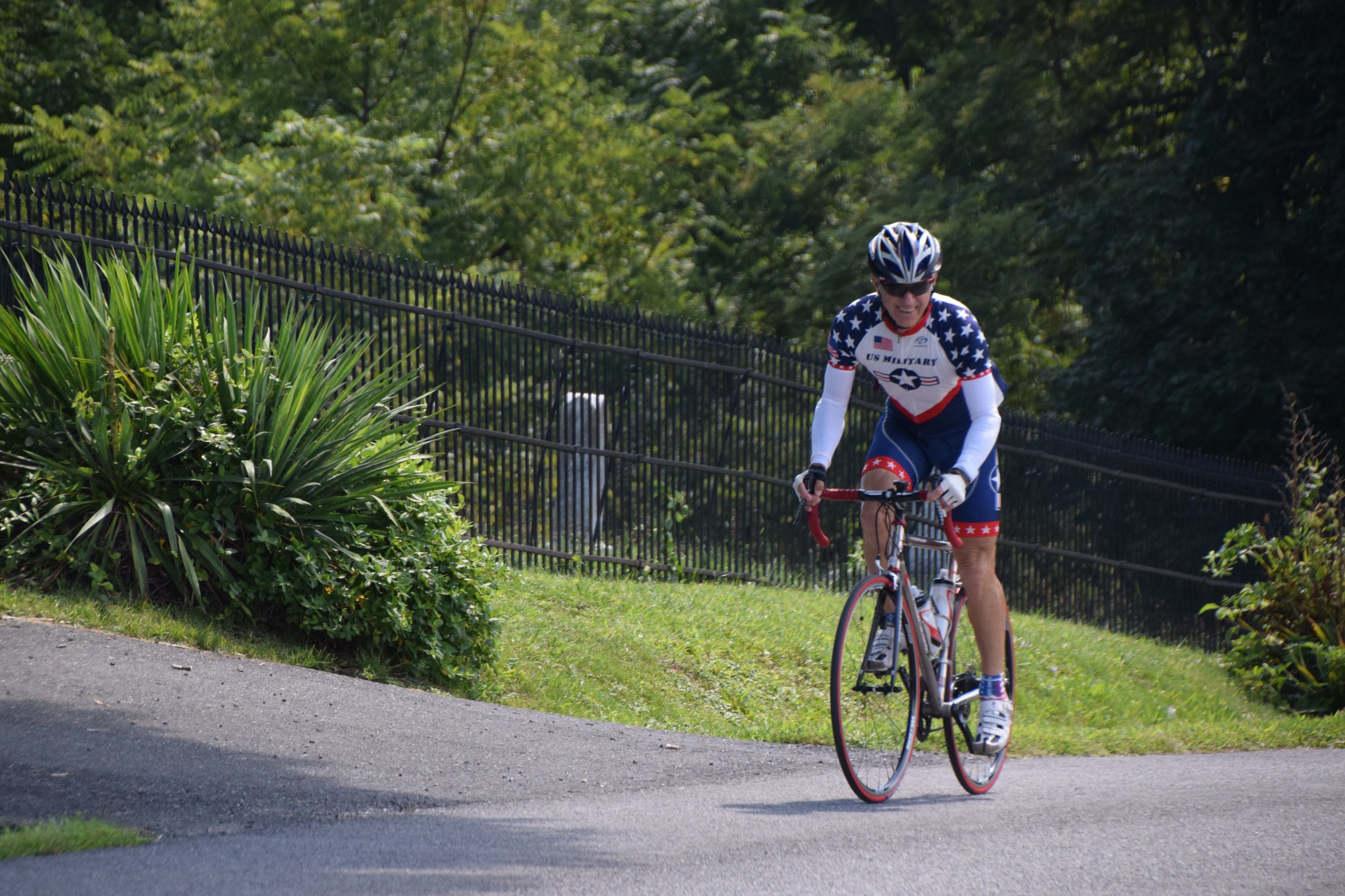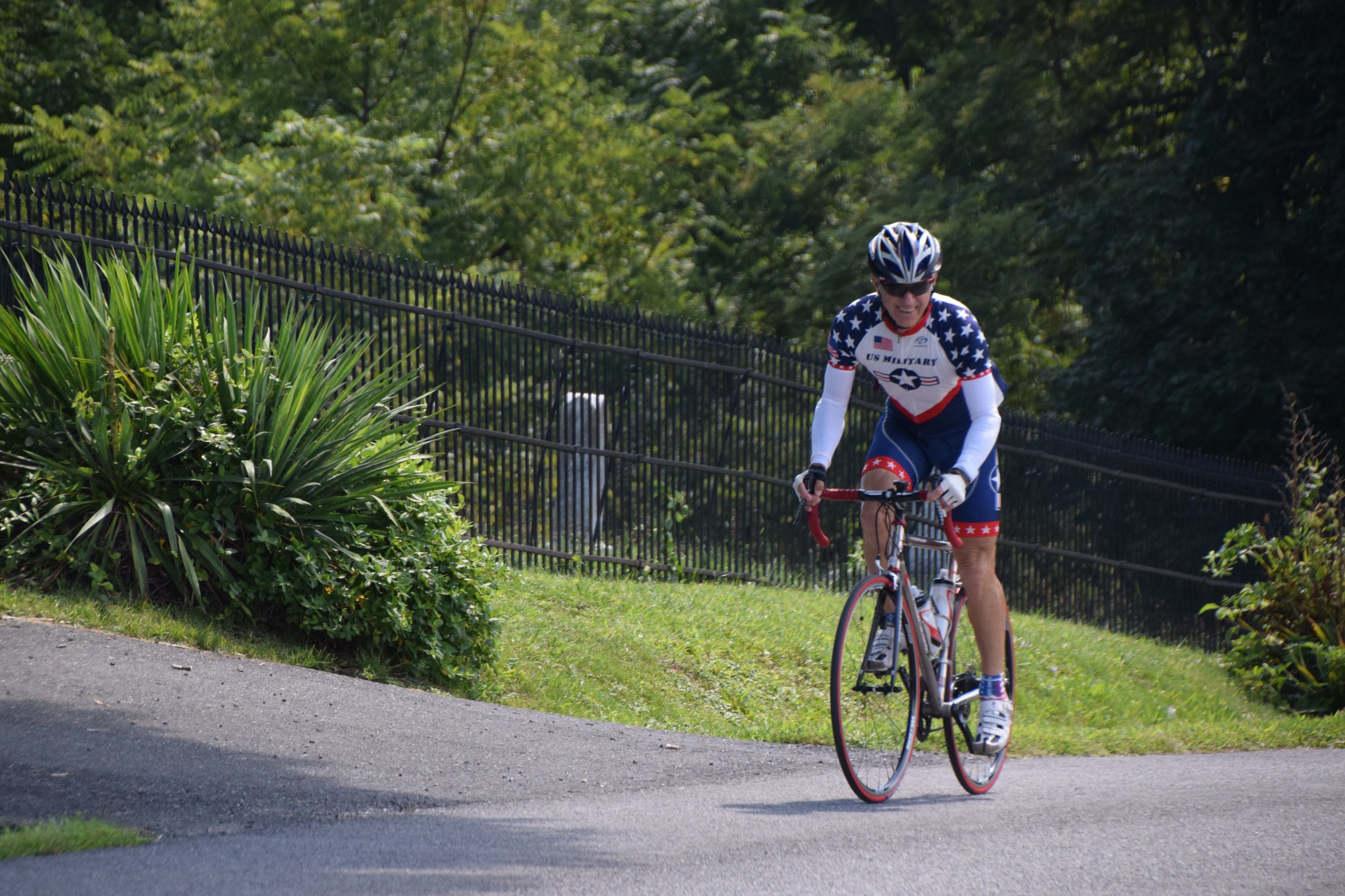 Crew's Log…
Mileage: 45
Climbing: 3150'
Weather: Sunny and upper 60s to start. Sunny and low 80s to end.
Highlights:
This is going to get boring to read but I will not apologize. I believe the riders will agree, too. Once again, we had lovely weather for riding. Once again, we had low humidity, seasonally moderate temperatures and lots of sun. Ok, so a few more clouds would have made it feel even cooler but then I think we would be whining. There was a bit of wind but it tended to push the riders home on the 2nd half of the ride. It was all grand.
Today's route was fraught with superlatives. Wonderful. Beautiful. Gorgeous. Serene. Serene isn't exactly a superlative but you get the general pictures. We rode on more quiet, narrow roads with very nice pavement through mostly rolling to hilly countryside. Oh wait! We did hit a 100-yard stretch of road that was a little bit rough. Does that count? Our constant backdrop was of the Blue Ridge onto which we will climb in about 3 days. We saw barns of many shapes and colors. Some barns had one side of the second story that extended past the foot print of the first floor. Speculating, one rider thought it might be to shield the entrance from rain or keep the feed dry for the animals. Wikipedia did not provide any quick answers today. Another rider tried to describe a tree she saw and, to clarify, she explained that it was the one by the barn. Gosh, that was helpful! ;-)
Our SAG stop of the day was in a quiet park in the town of Middlebrook. In the late 19th century, it was the largest village in the county. Now, we'd guess it has probably ceded that title to another location. It still has its country store, complete with lots of postcards, knick knacks, and fried fruit pies. We tried the blueberry. It was quite tasty.
After the ride and a group lunch, some riders chose to take in a little more local history at the Frontier Culture Museum of Virginia. It is described as a living history museum and it depicts life of the English, German, Irish and West African migrants who came the Shenandoah Valley in the 1600s & 1700s - by choice and as slaves or indentured servants. The focus is on migrants from the back country or hinterlands. It provided an interesting & different perspective from what we've seen in the larger cities of the area.
Tomorrow we head to Natural Bridge. Time for food, laundry and rest.