Day 2 - Harrisonburg VA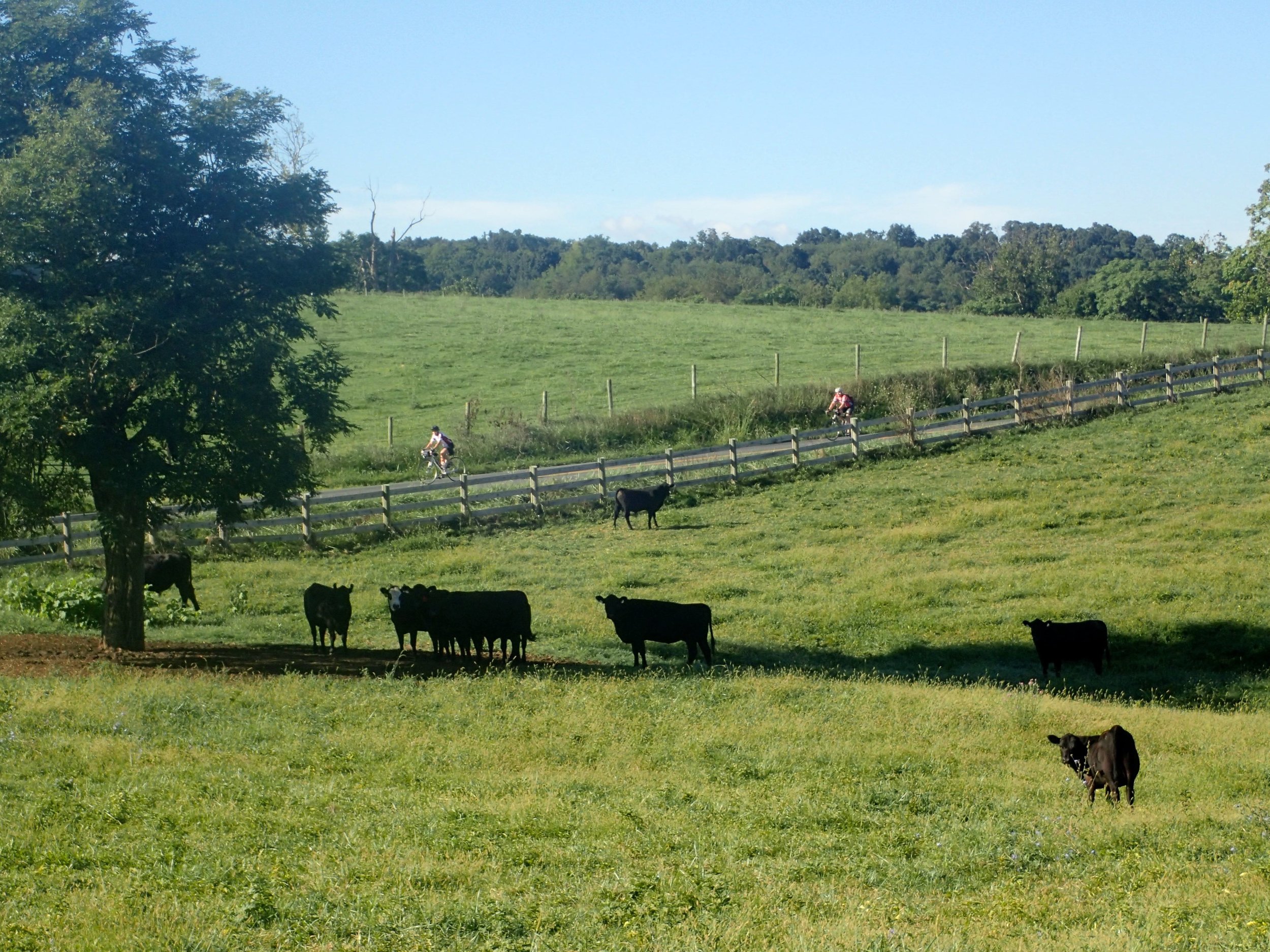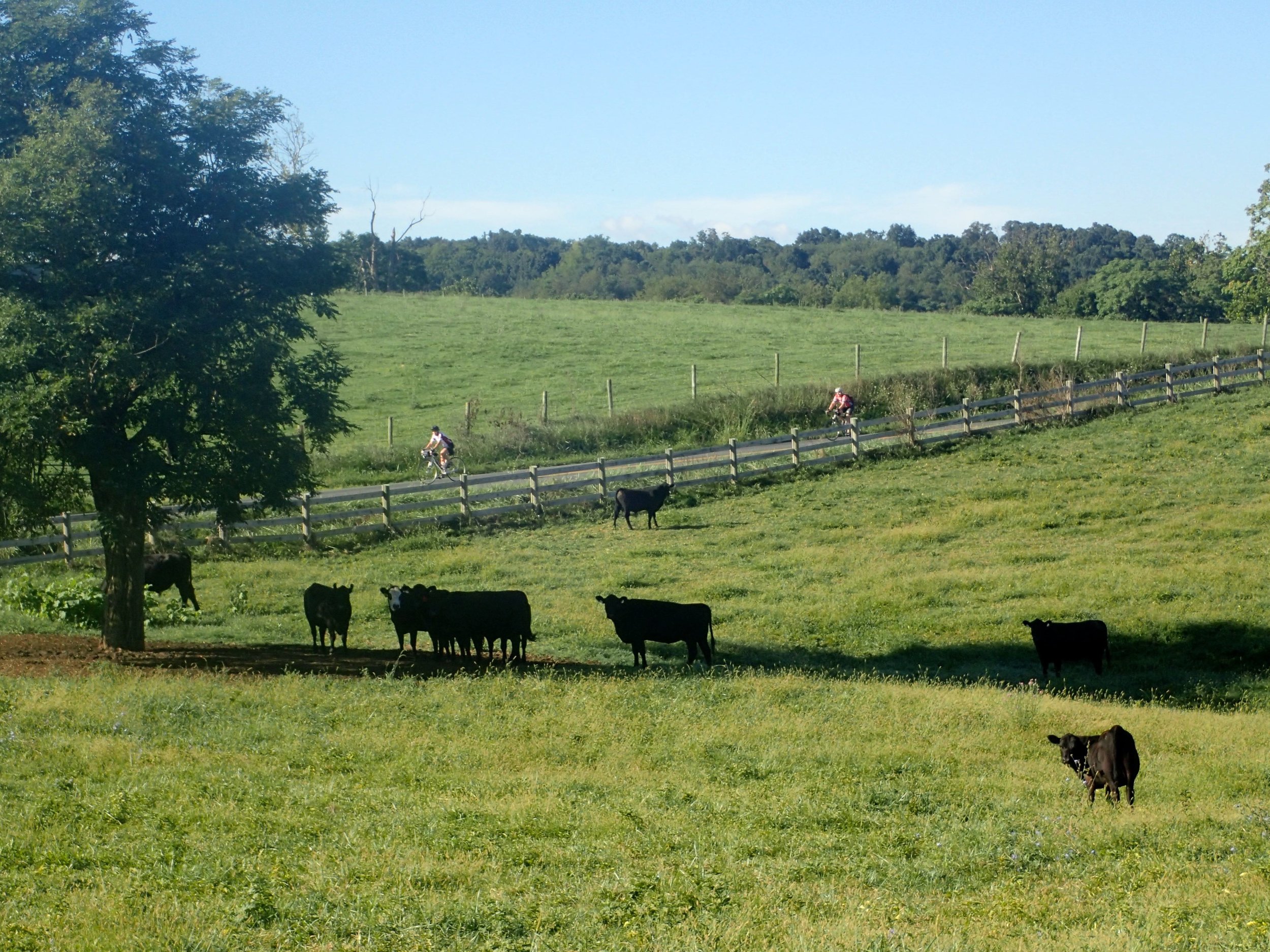 Crew's Log…
Mileage: 61
Climbing: 3400'
Weather: 60s to start. Sunny all day. Upper 70s to end.
Highlights:
A storm front blew through yesterday afternoon. It's what soaked most of the riders on the last 4-10 miles of Sunday's ride. The result was a significant drop in humidity and dew point. Oddly enough there were a whole lot more smiles on the faces of the riders when we left this morning. Temperatures in the upper 60s and dryer air? It's August in Virginia. We don't quite understand it but say thank you all the same.
Today was one of our loop days. This means we are staying in the same place for more than one night, 2 nights in this case. That means that there was no luggage load this morning (Yay!). It also means that our route was a loop that went out into the countryside and then back into Harrisonburg. We started with a short stretch through busier town streets and then returned to the hilly terrain of the rural Shenandoah Valley. The lower humidity brought with it better visibility and clear views of the Blue Ridge. While we did not climb up to the ridge, the valley still provided plenty of elevation in the form of rollers with some steep stuff just to keep it interesting.
New this year was a ride out to the New Market Battlefield State Historical Park. An added 6 mile spur sent the route to a Civil War battlefield and a museum that is operated by the Virginia Military Institute (VMI). Riders took in a 20 minute movie that covered the history of this battle and the role of VMI Cadets in the Confederate Army's fight against the Federal troops. A walk through a museum that houses battle-era relicts and descriptions of other Virginia-specific Civil War battles brought them out to the battlegrounds. It was a beautiful open area with a restored farmhouse from the early 1800s and views of the mountains. It was sobering to imagine what happened here and sad to think of the many lives lost.
A bucolic (and relatively flat) stretch along the North Fork of the Shenandoah River returned the riders to more barns, livestock, crops, and hills on their way back to Harrisonburg. It was a beautiful day to be on a bicycle and it appears we might have a few more just like this. We might cross our fingers, but we will try not to worry too much for all the good it does. We shall endeavor to enjoy & appreciate whatever gets tossed our way. We're on bicycles!