Day 22 Walterboro, SC To Savannah, GA 74 Miles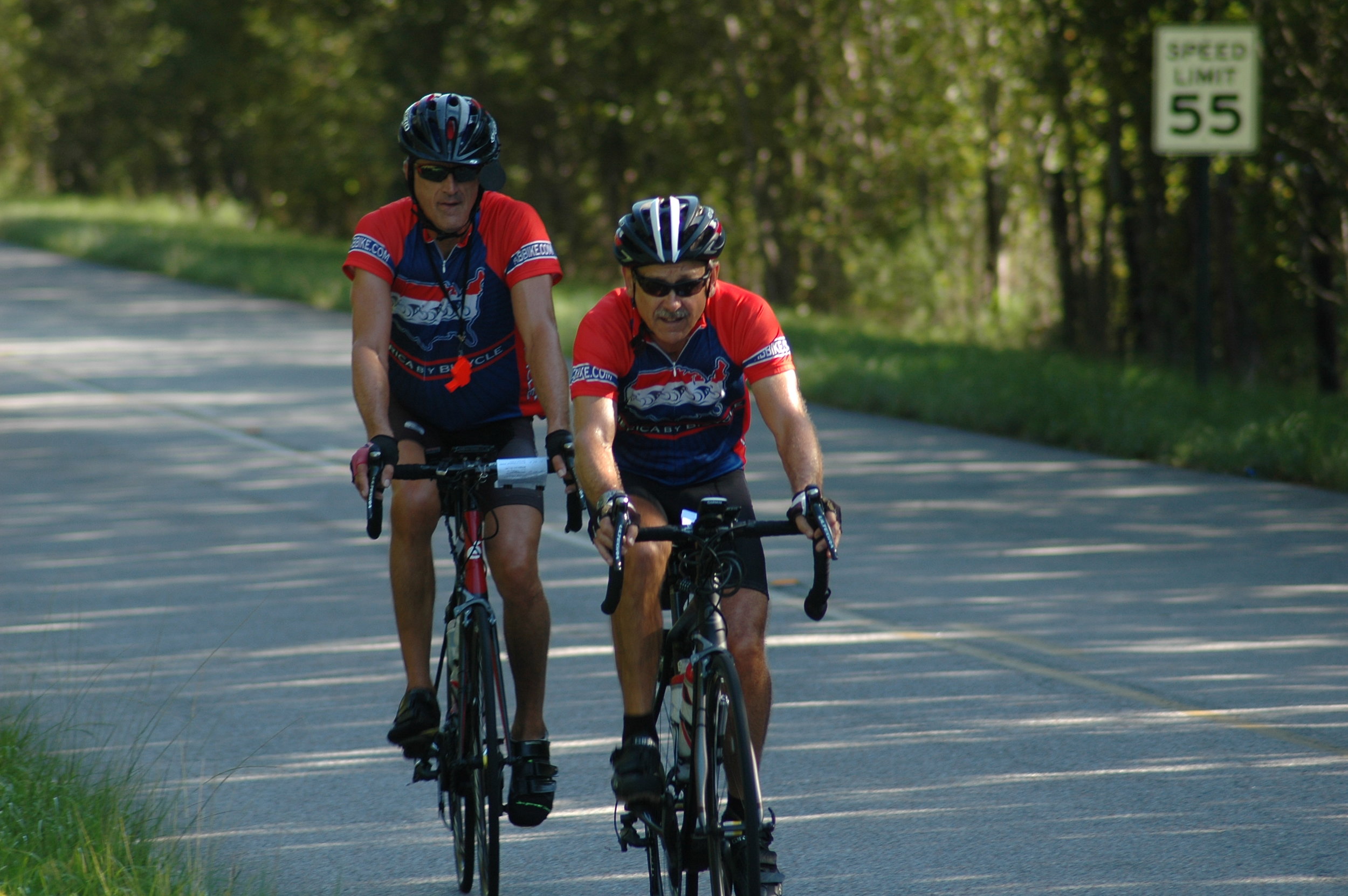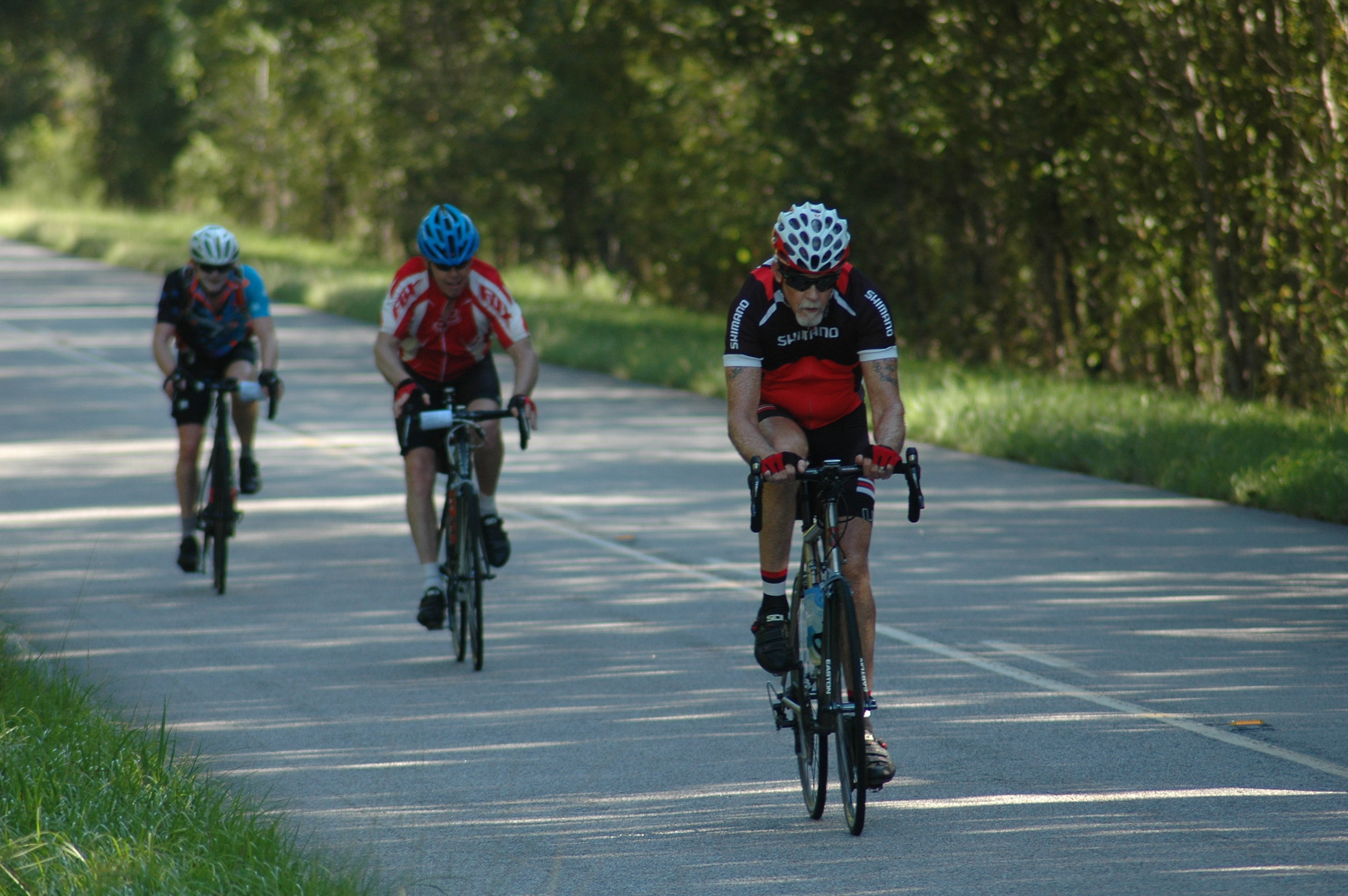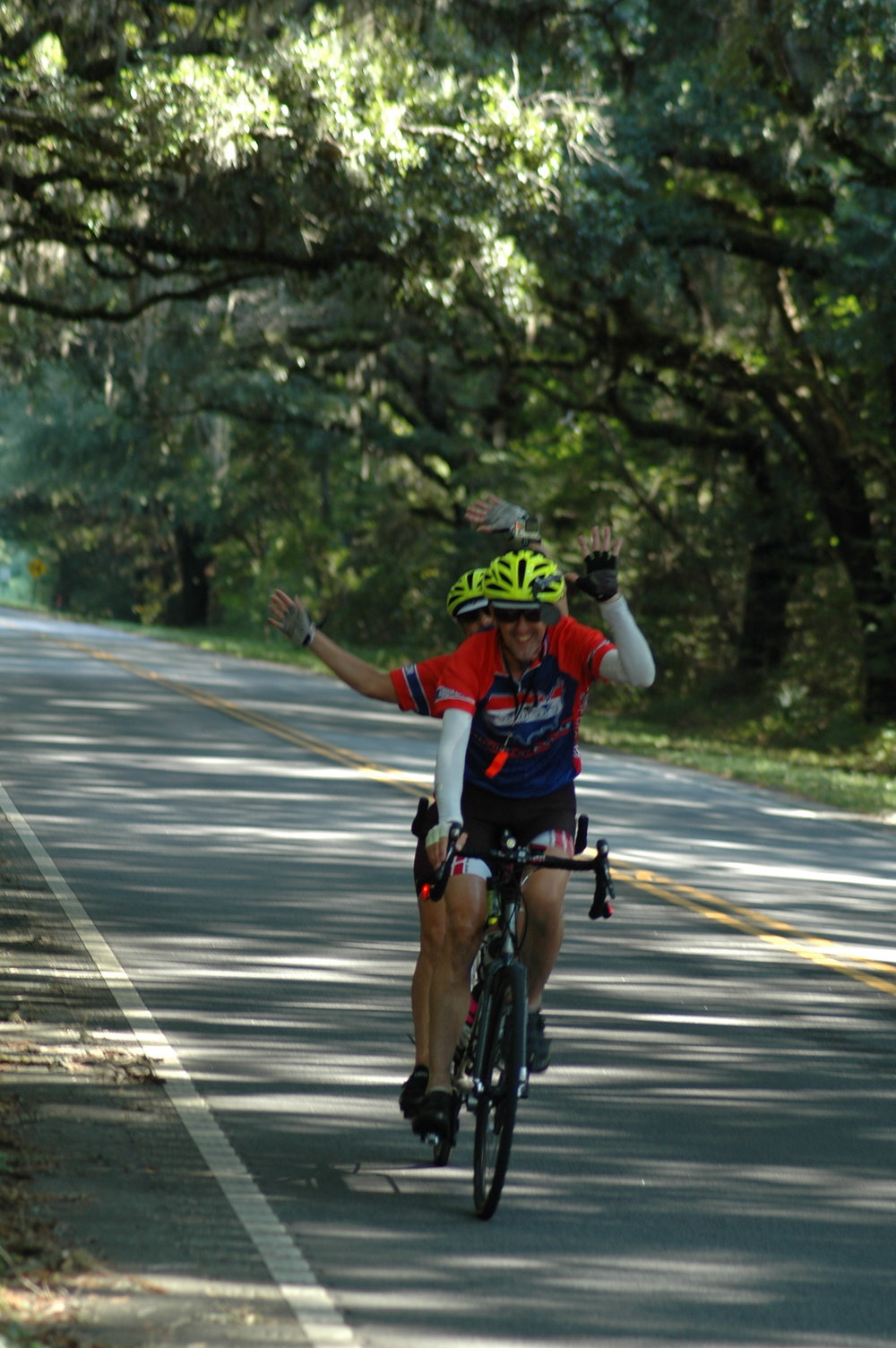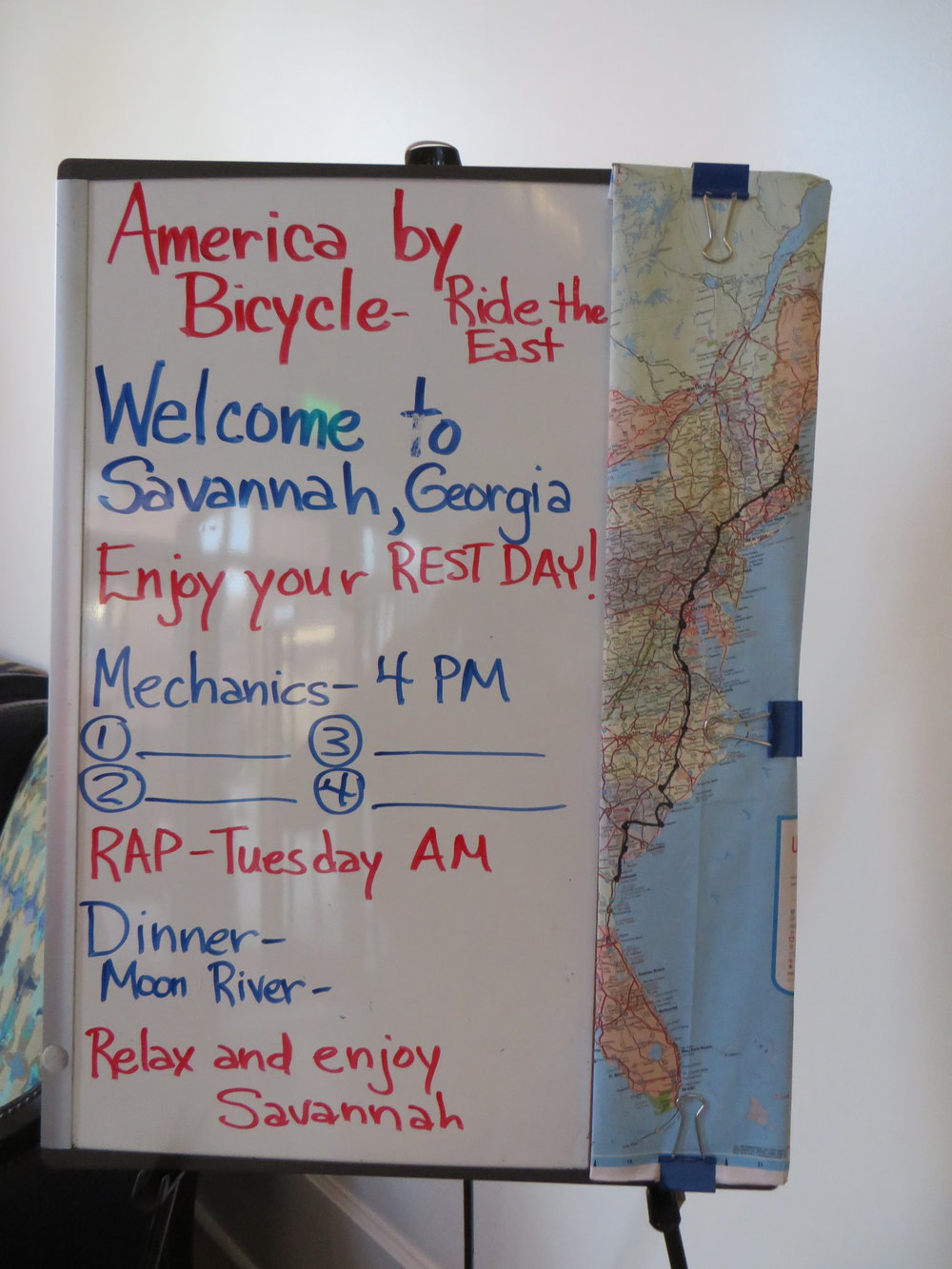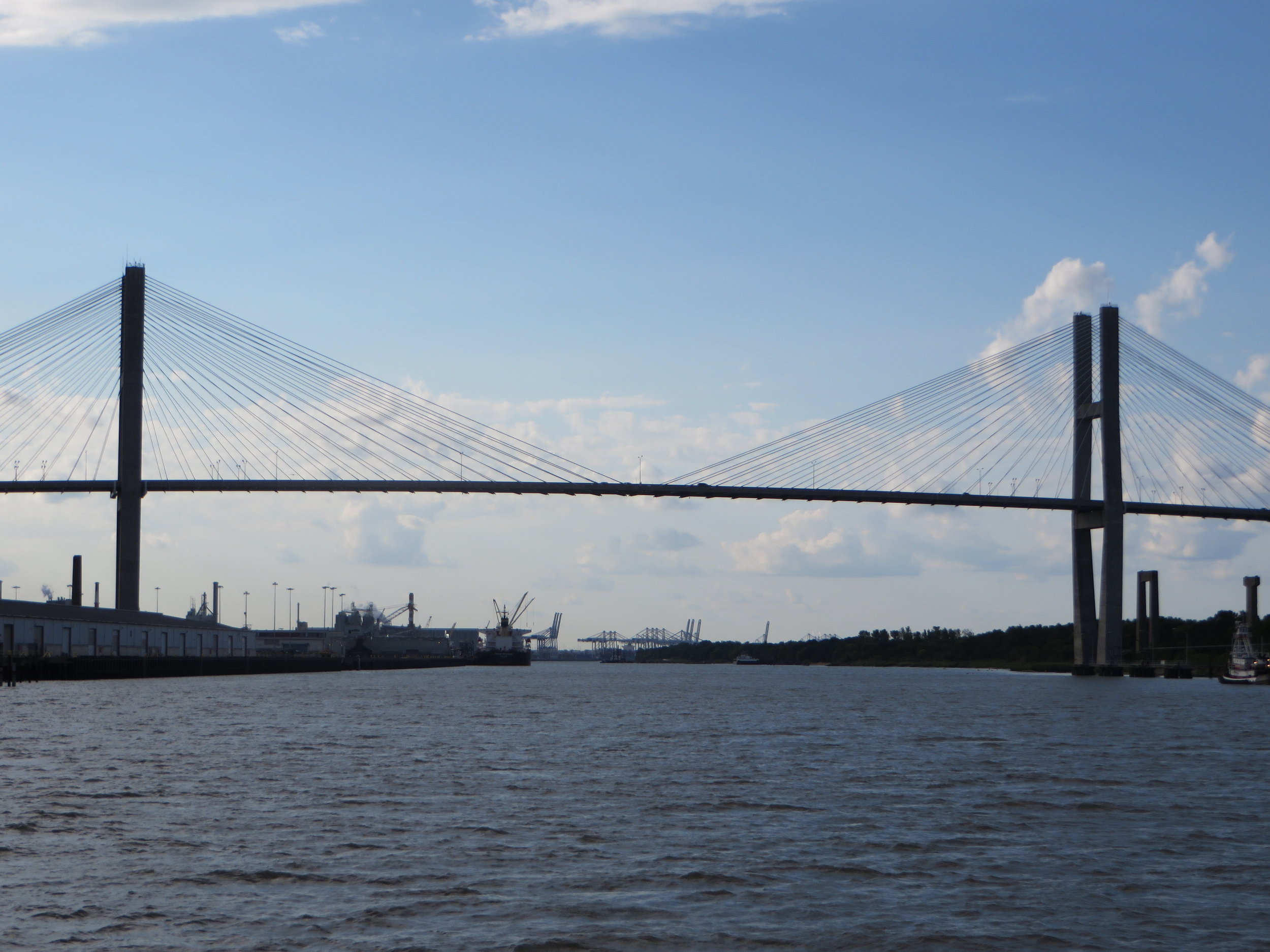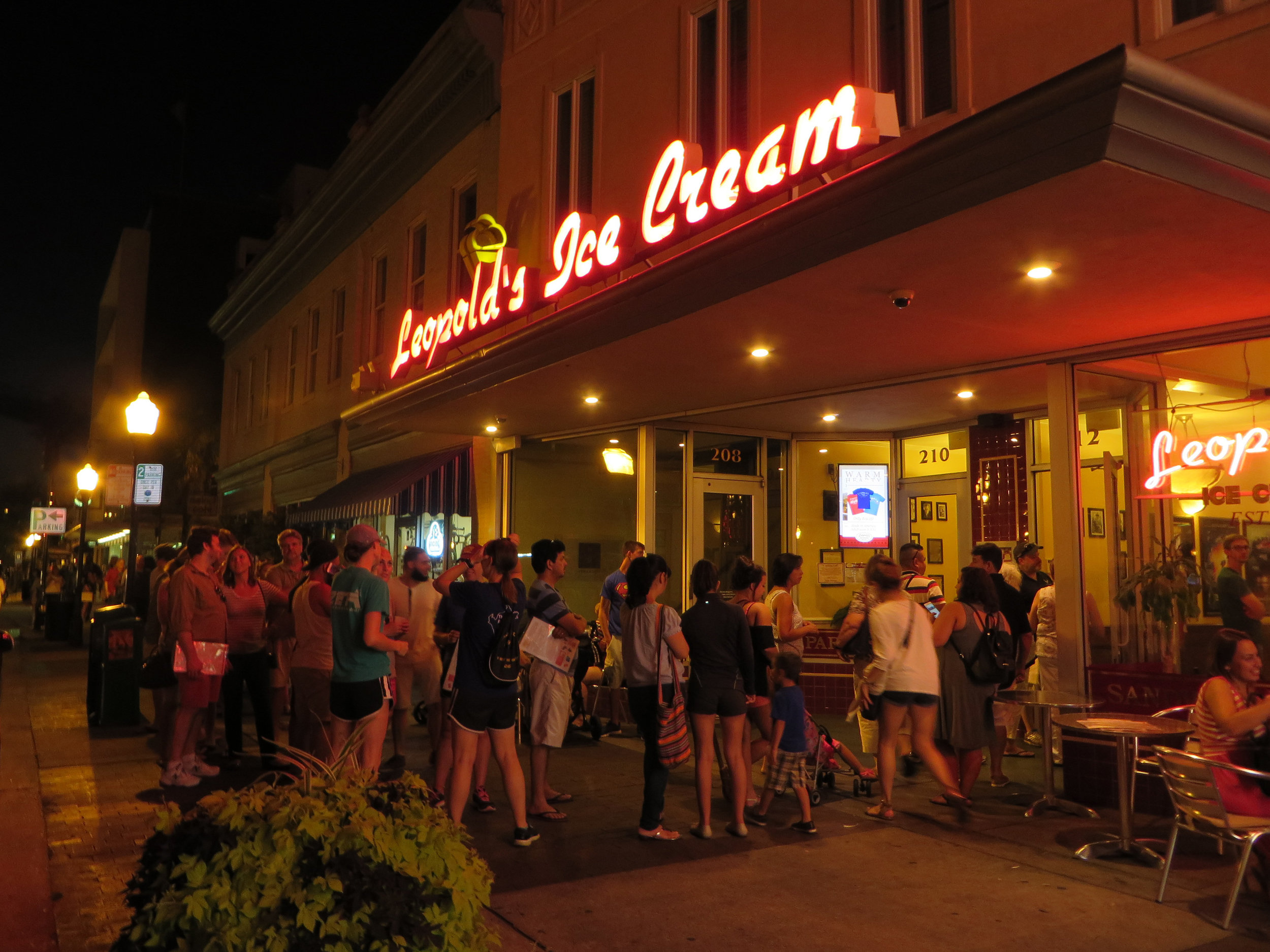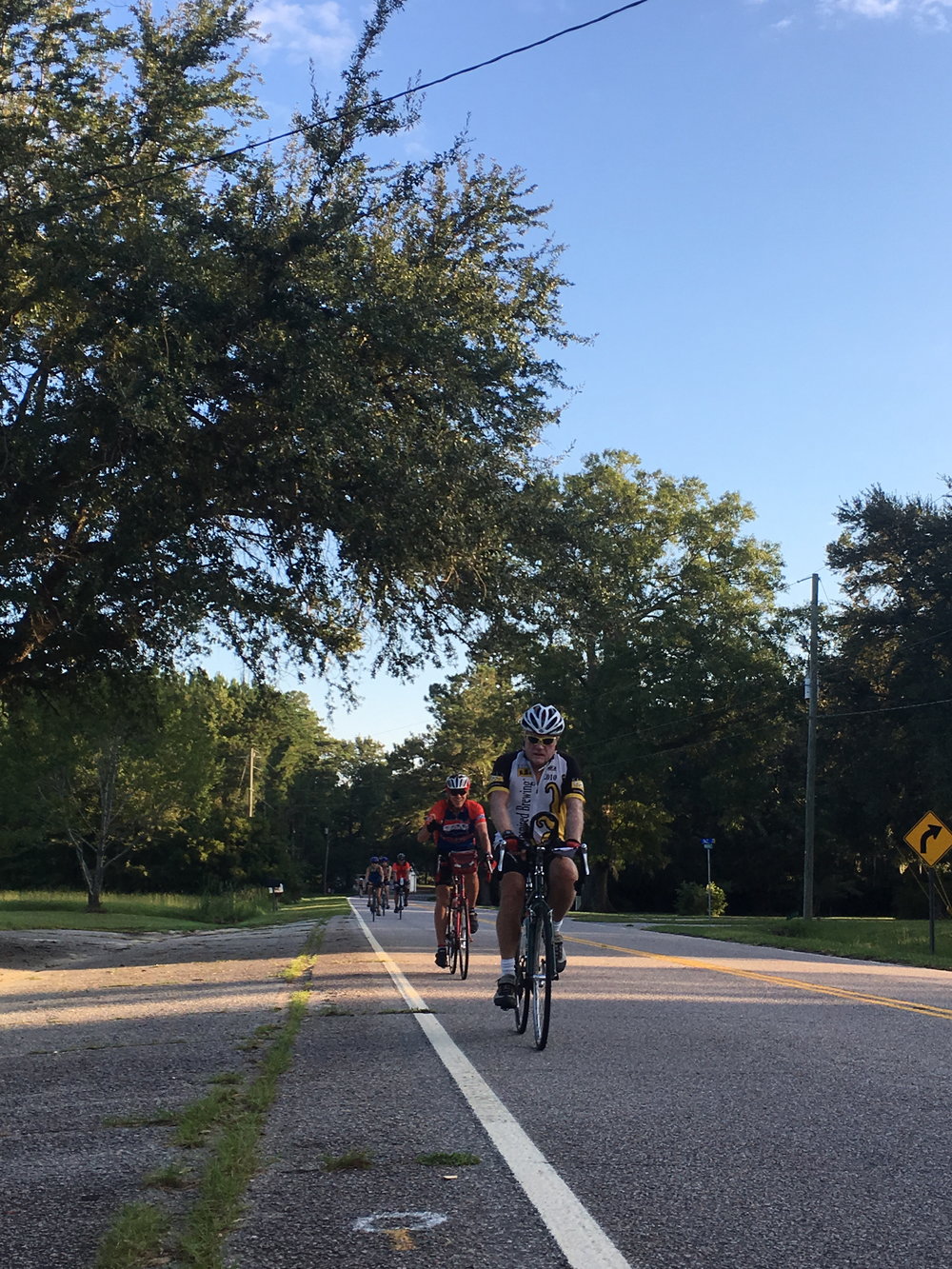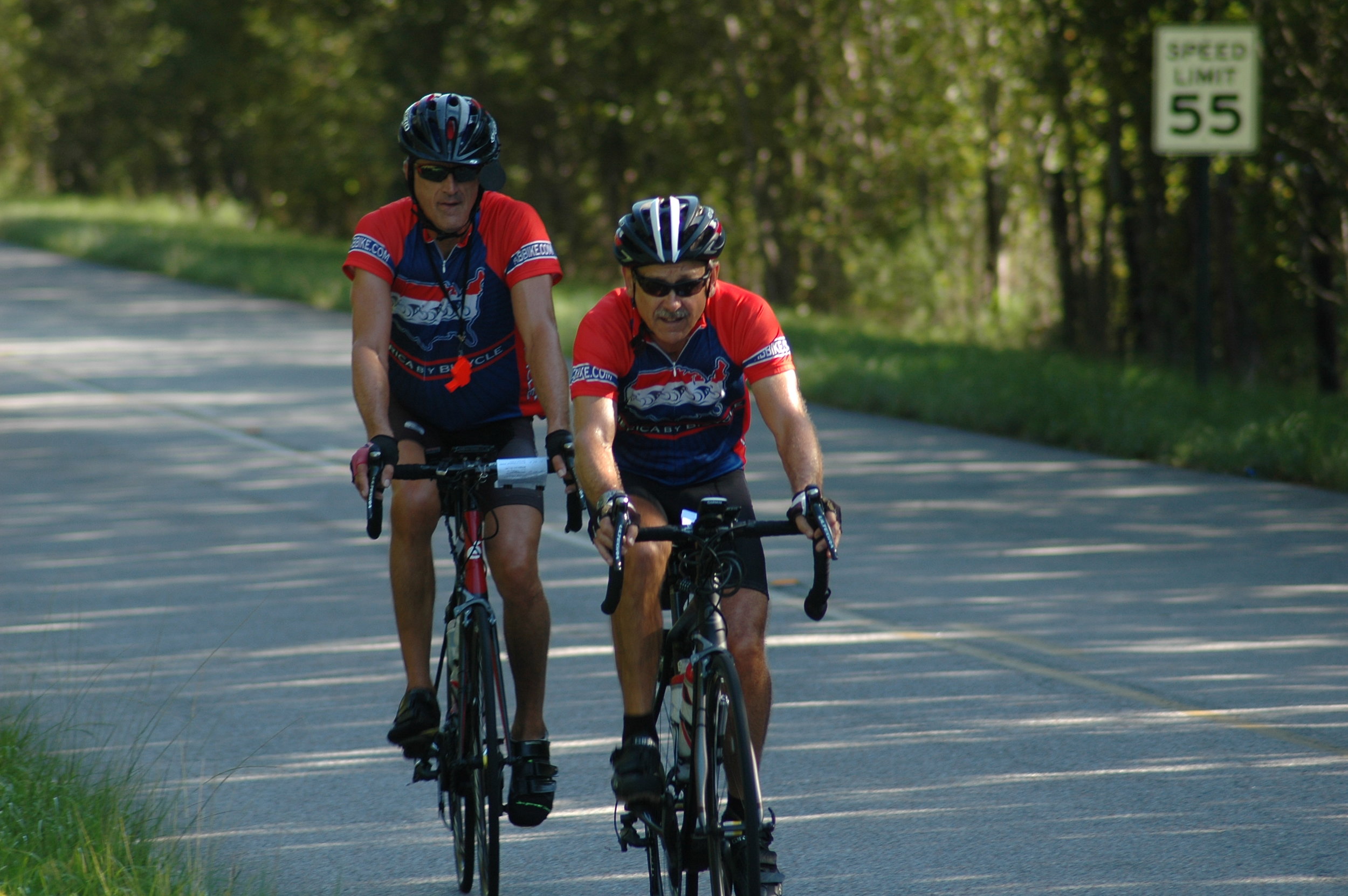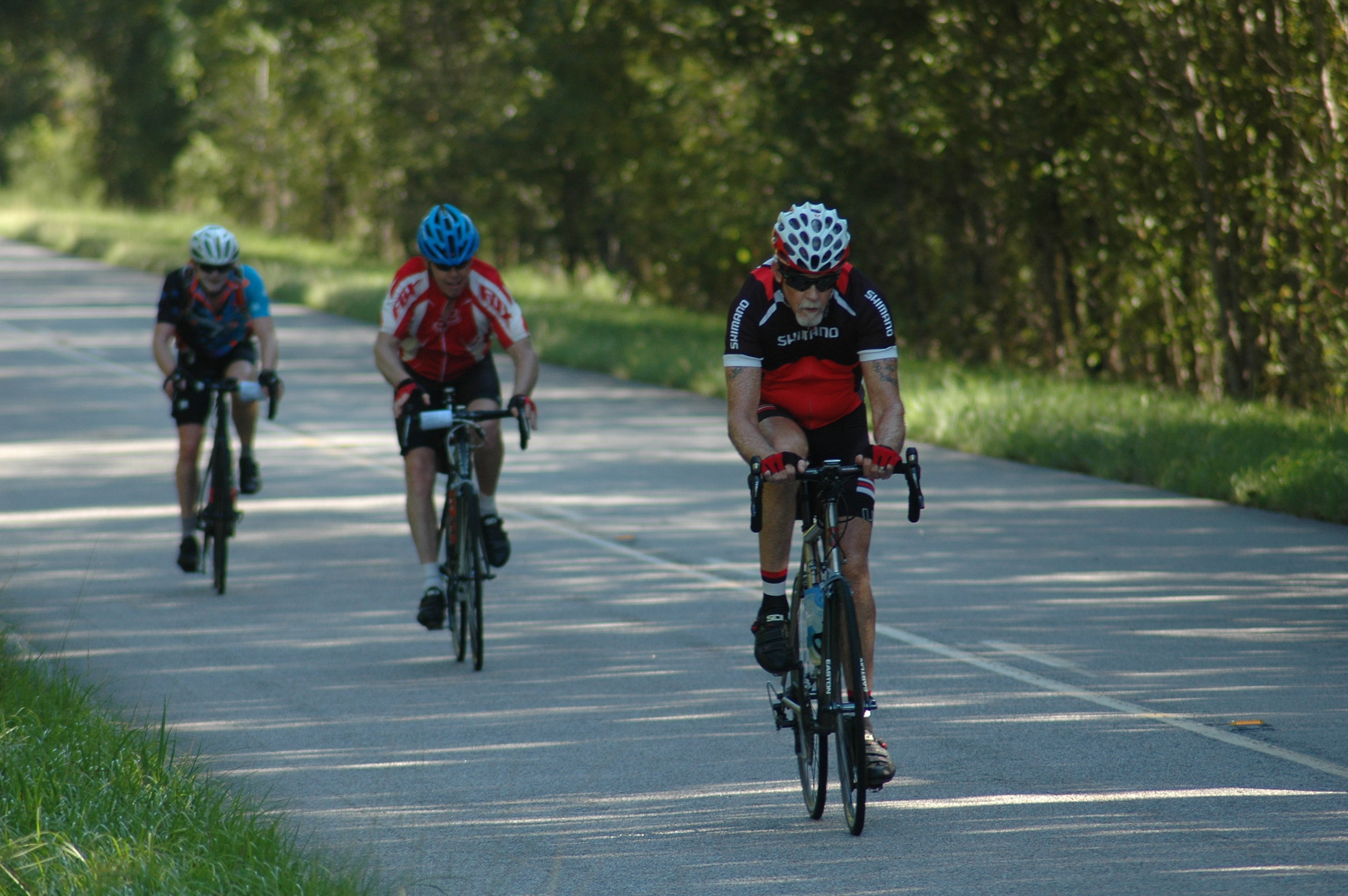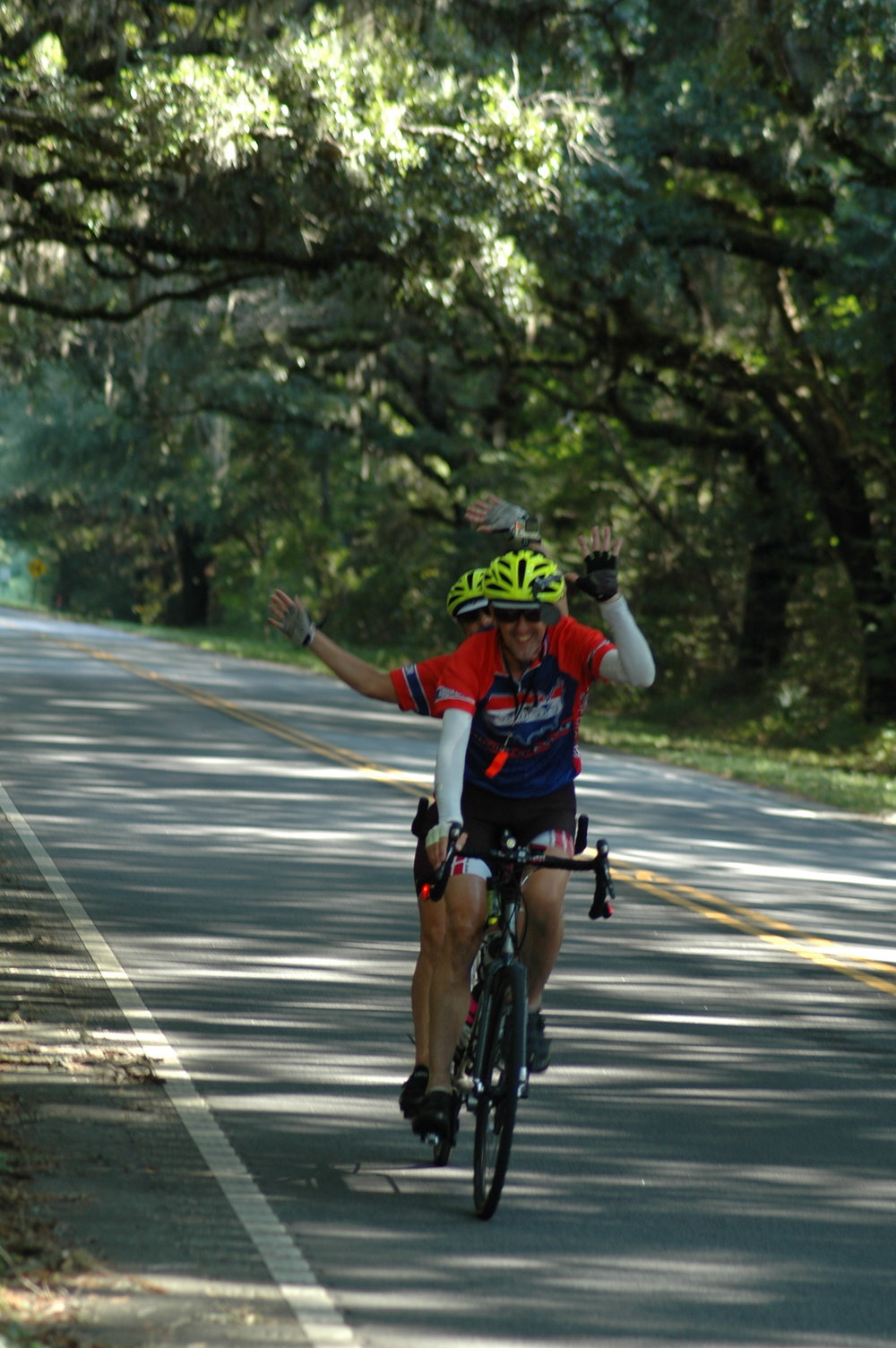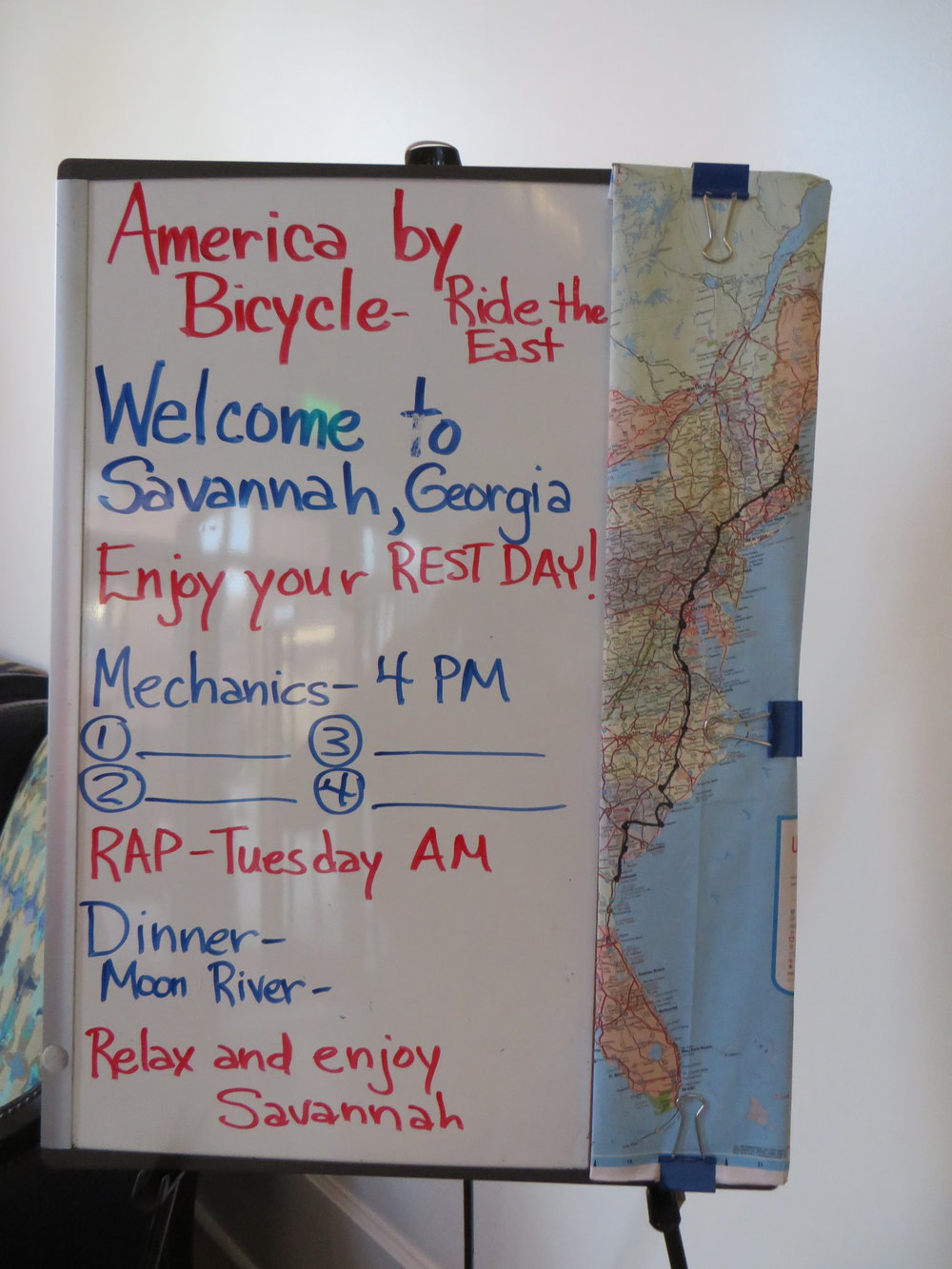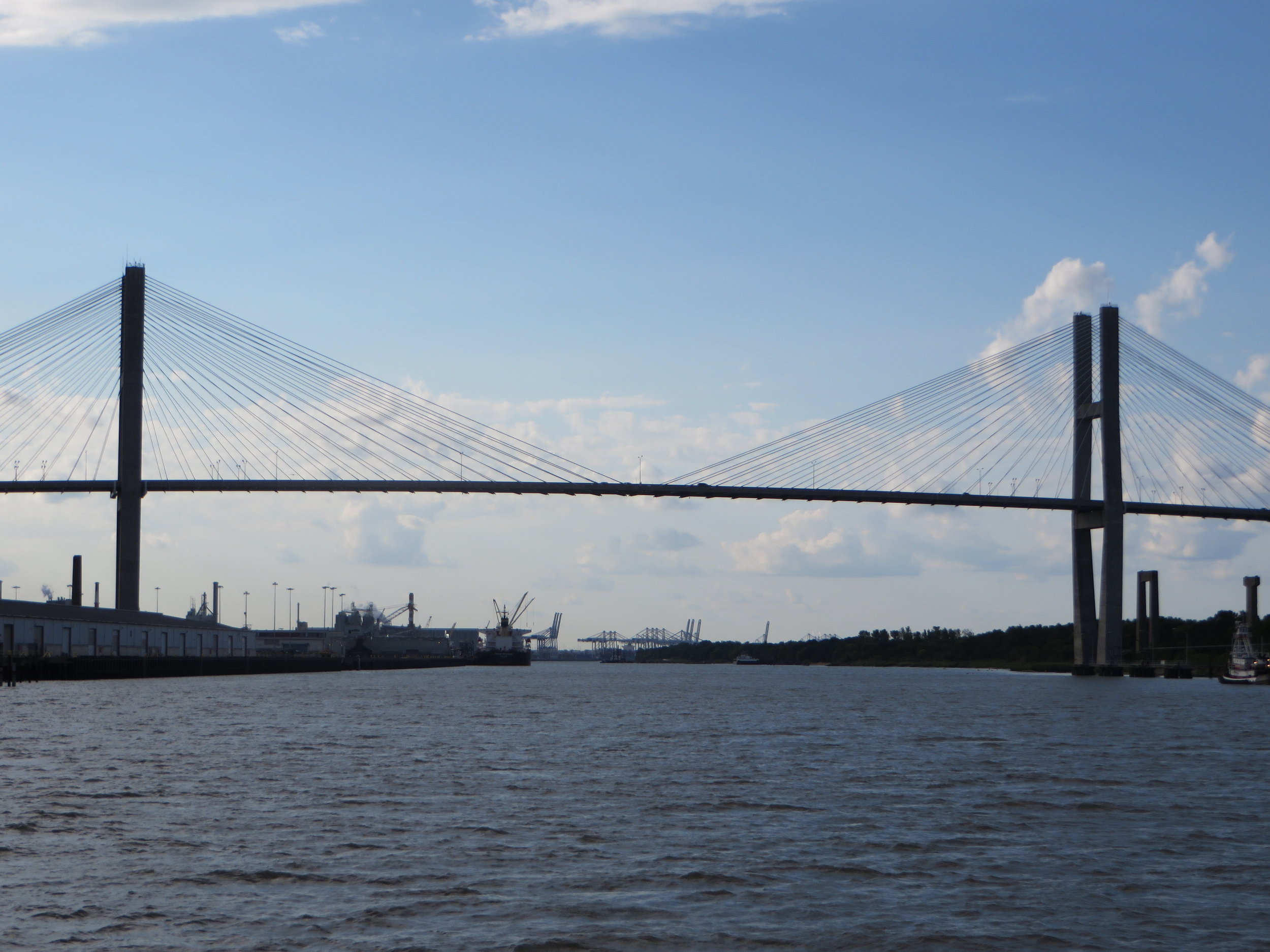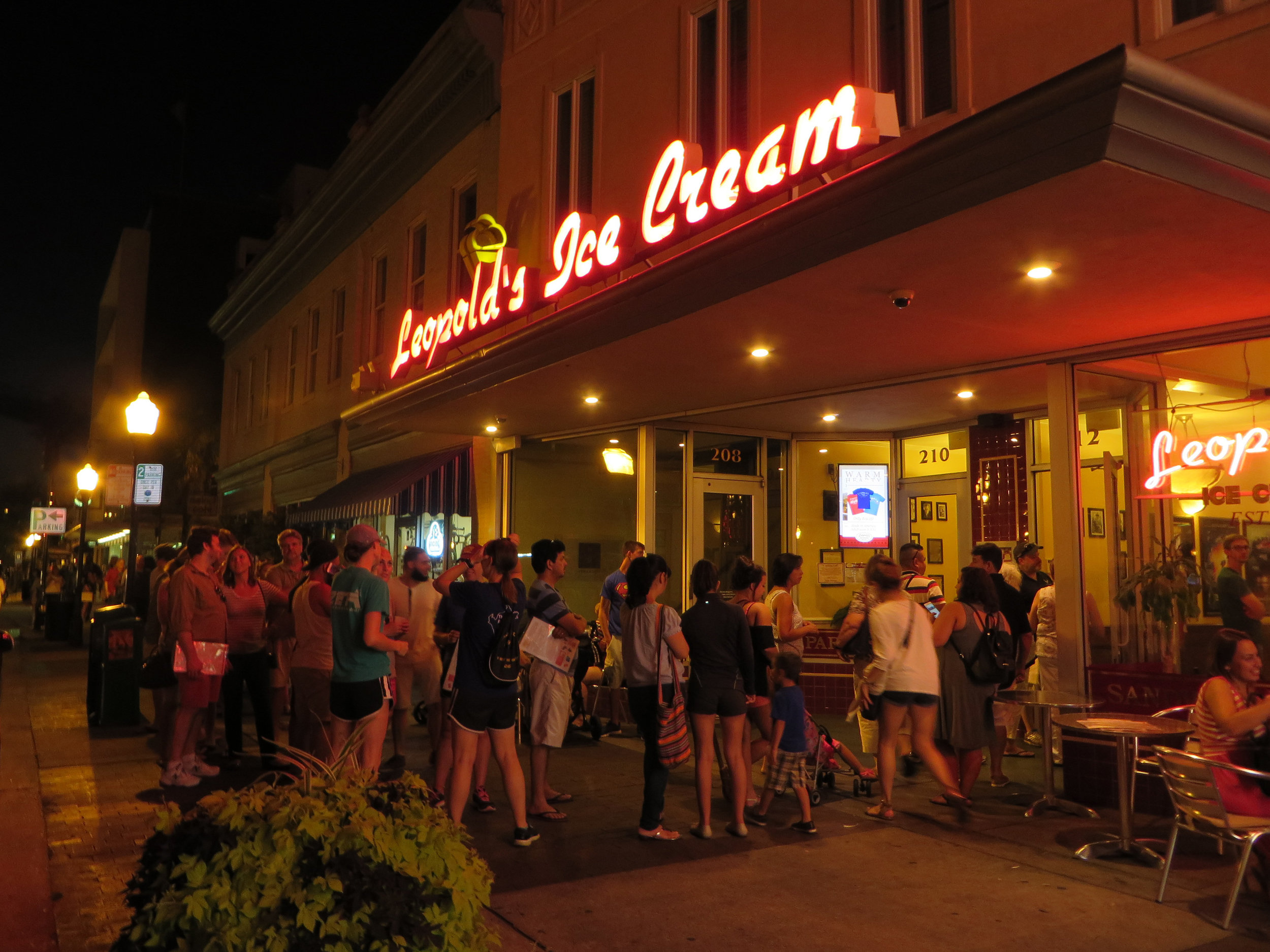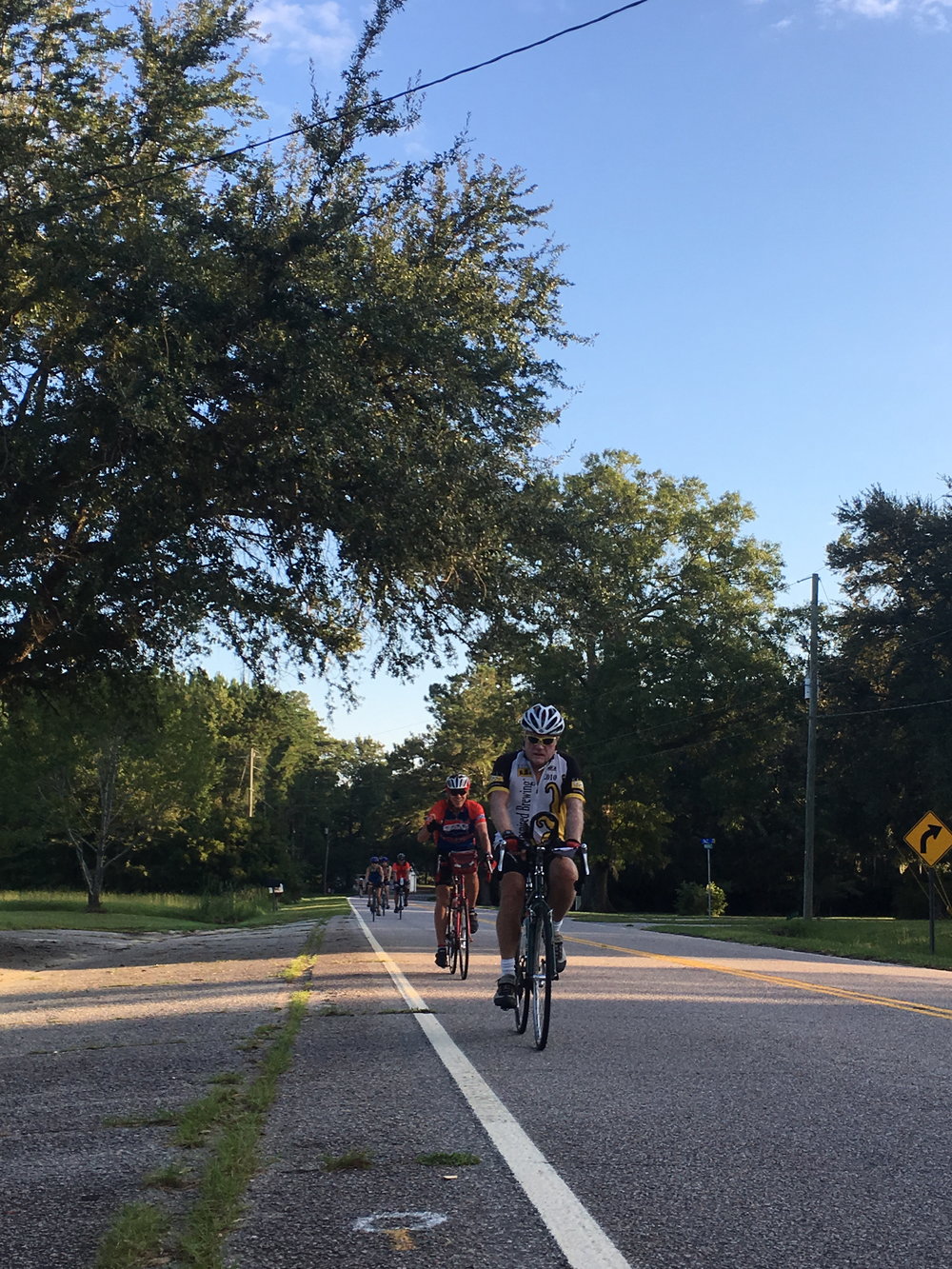 Weather: low 70's F in Walterboro, sunny and bright with a bit of a tailwind all day long, Savannah – 89 F
Highlights: The route to Savannah is fairly direct! We only had 3 turns to get to the first SAG, as we followed Rt. 17A. The live oak trees were covered with Spanish moss and created a shady tunnel through which we rode. Very few opportunities to get lost, that is, other than… lost in the beauty that surrounded us. There were churches, trees, flowers, ponds, bridges and low swampy areas that sparkled with flicks of sunlight. It was a great day for a bike ride!
With two more turns, about 29 miles and a quick trip through the "Town of Switzerland" riders rode to the second SAG where they had DQ & Subway as food options.
Then…we are off to Georgia, our second to last state on this 25 day adventure. As we rode along there was a Wildlife Refuge with small estuaries and swampy areas. The wildlife was not visible as we rode by. I'm sure some of us may have been imagining an alligator or two, but we didn't see any!
As we rode closer to Savannah, it was obvious that it is a large shipping port. We saw the shipping containers stacked high, waiting to be sent somewhere. Numerous railroad crossings also made it clear that this city is in the "import & export" business!
Savannah, a beautiful, old city, is the perfect spot for our last "rest day". There are historic tours, ghost tours, harbor tours, music, ice cream, carriage rides, boat rides, and dolphin river tours and maybe…a bike ride!