Day 25 Brunswick, GA To Jacksonville, FL 74 Miles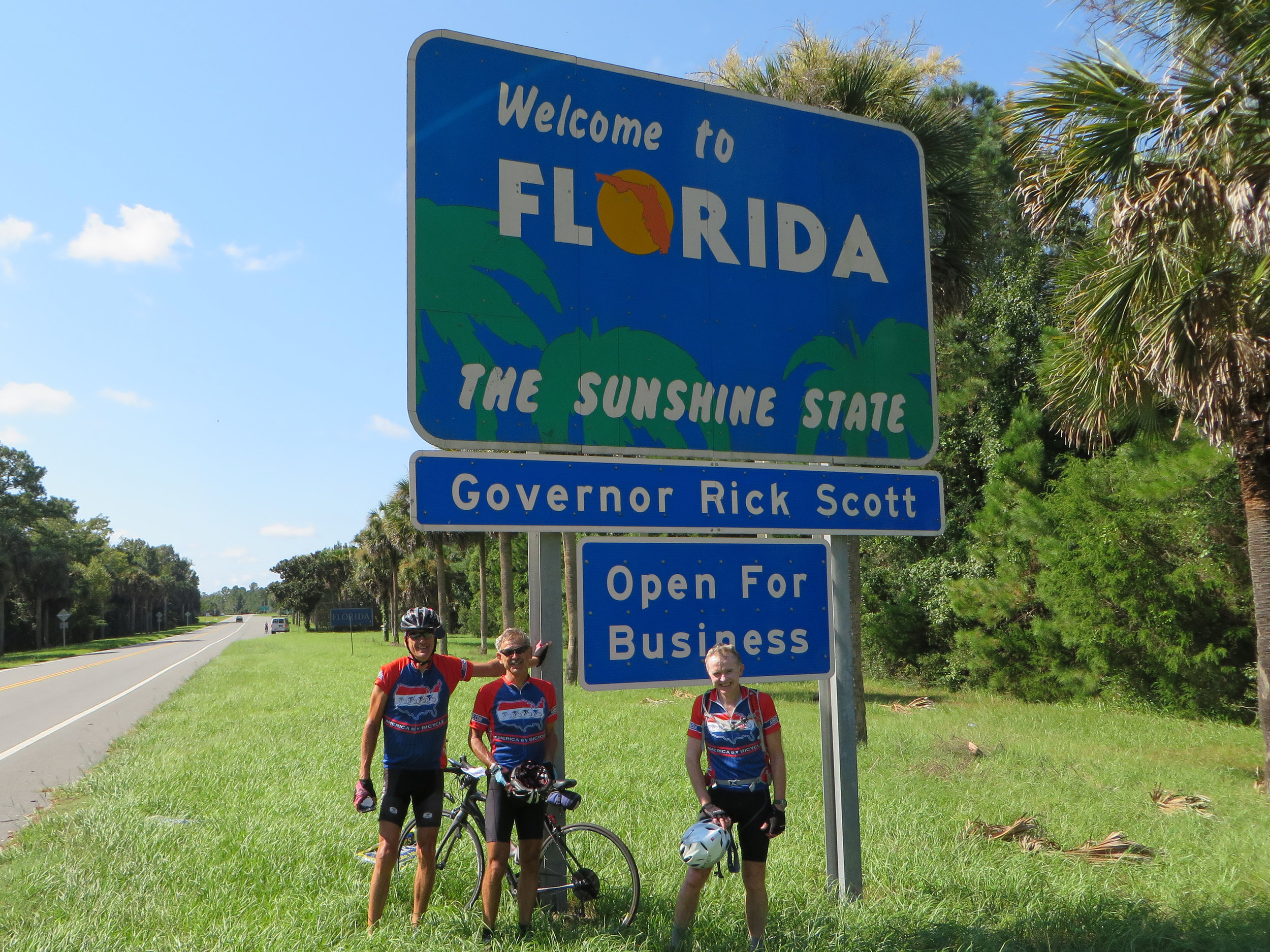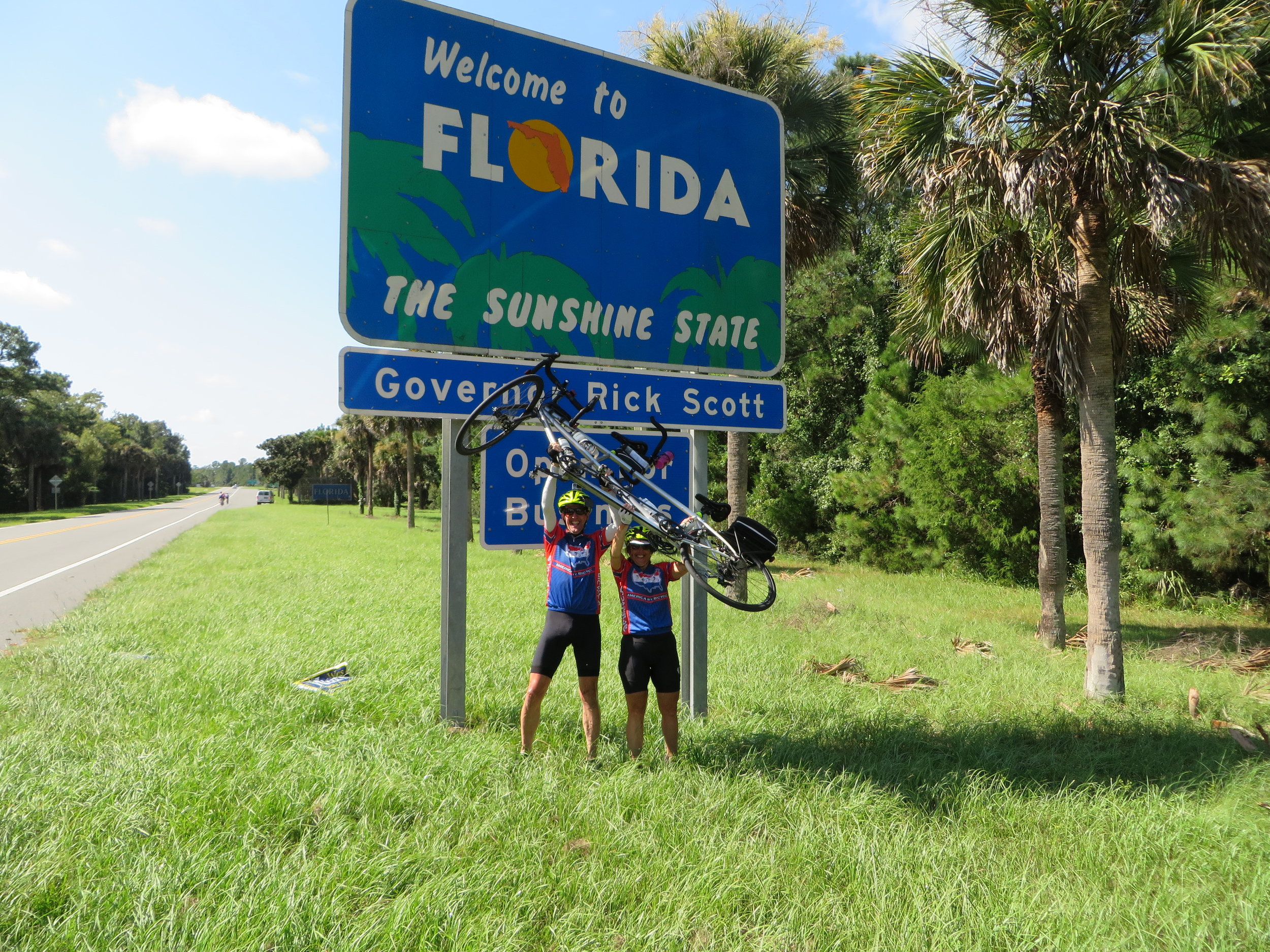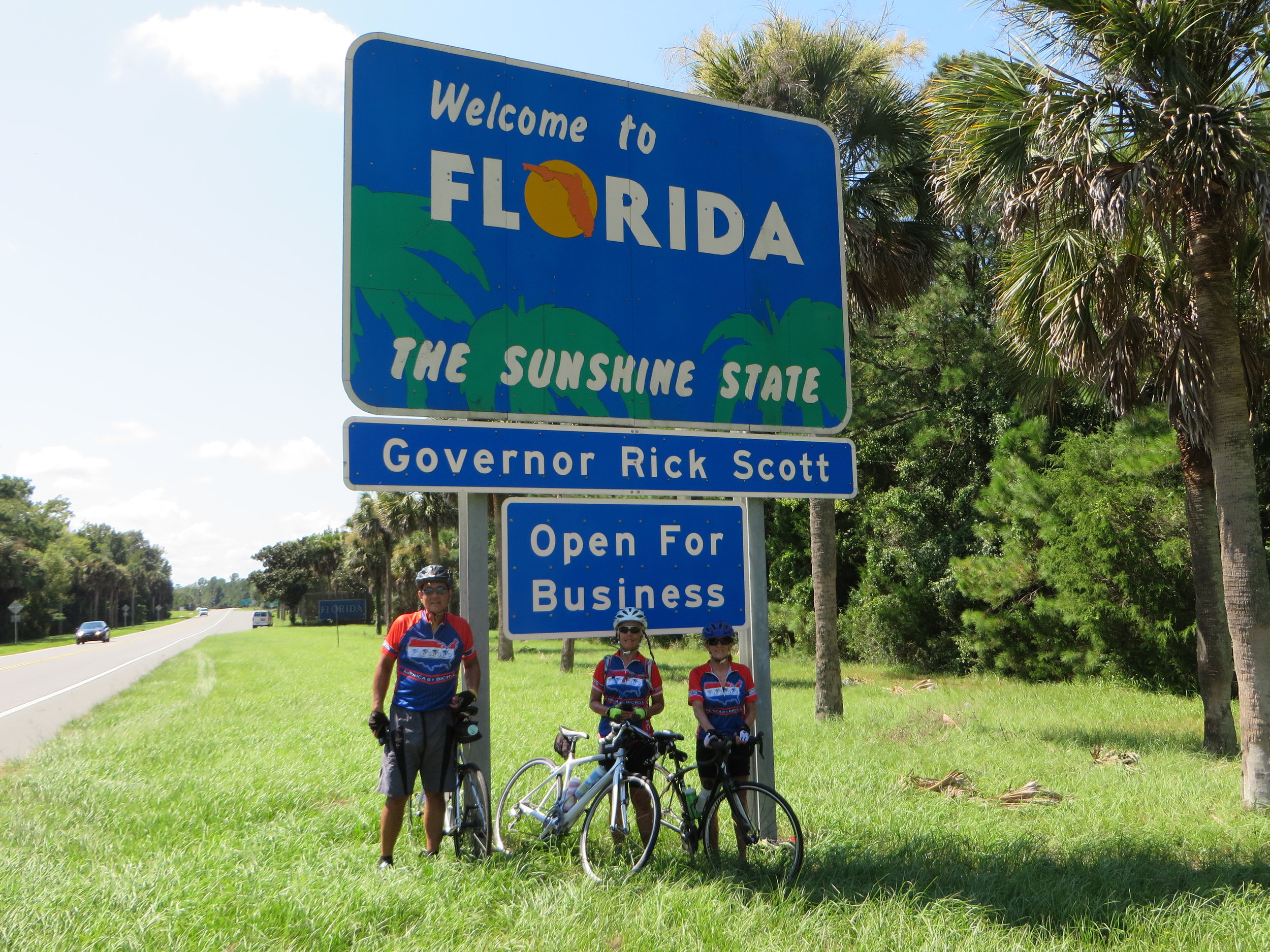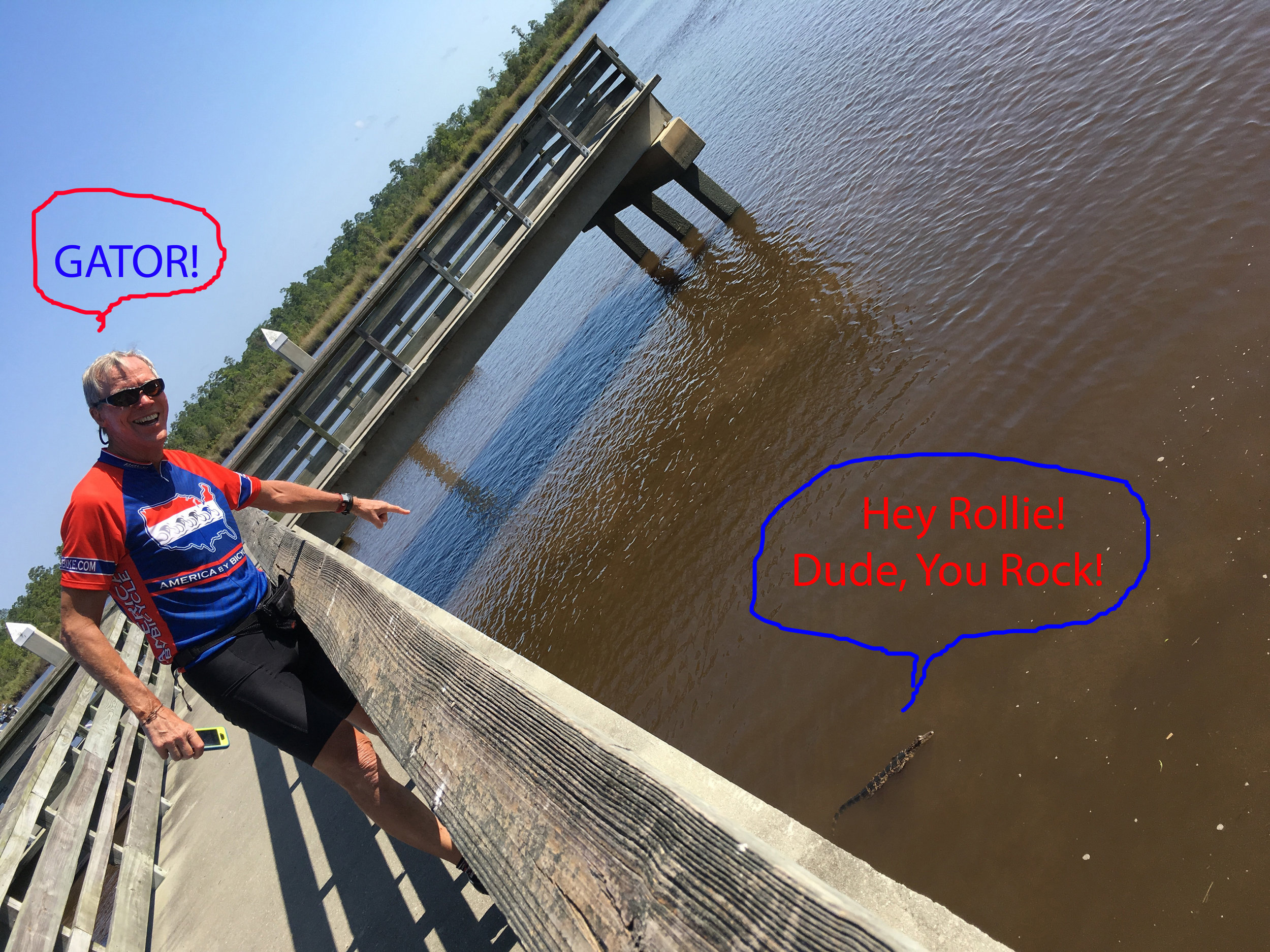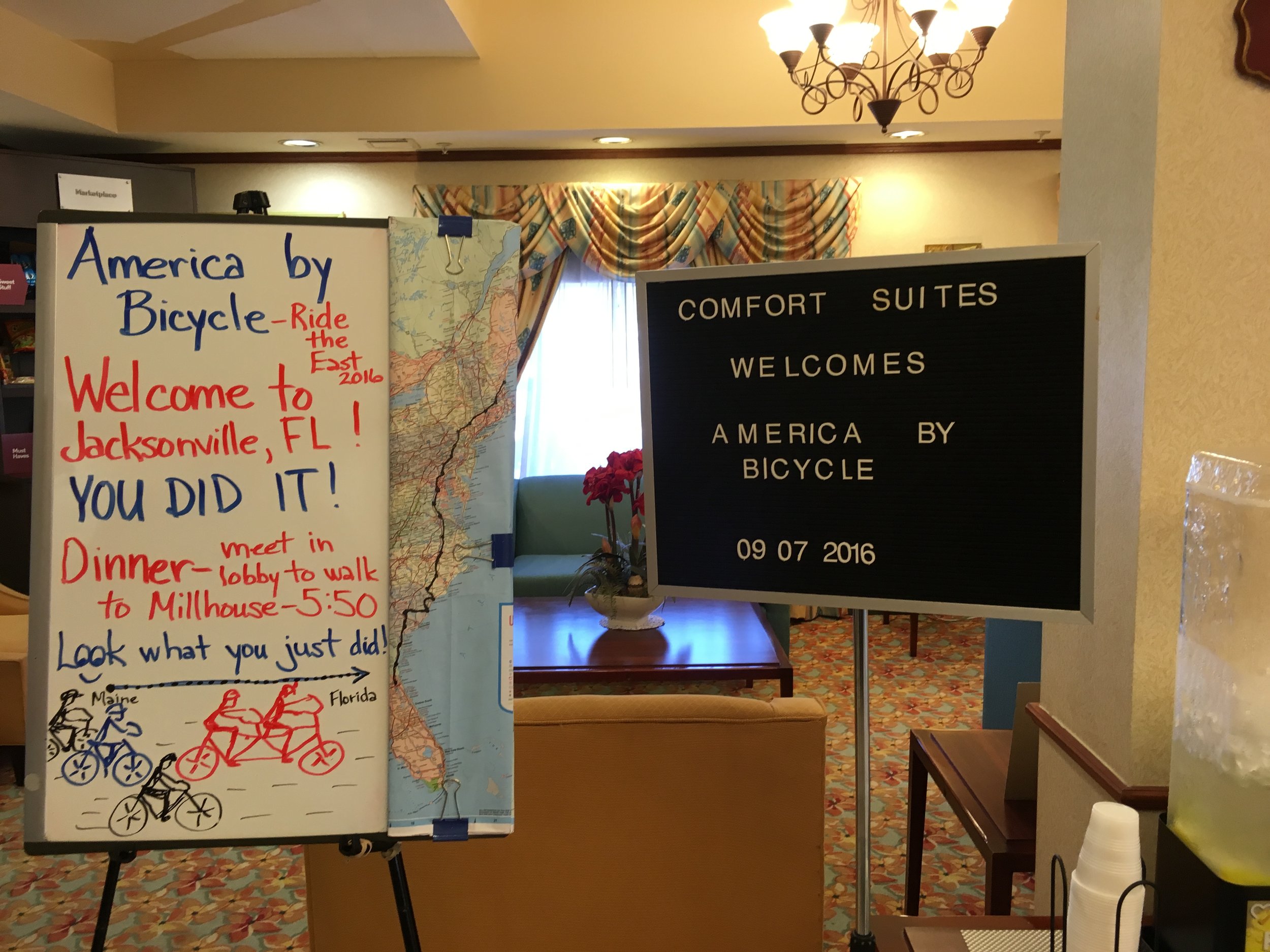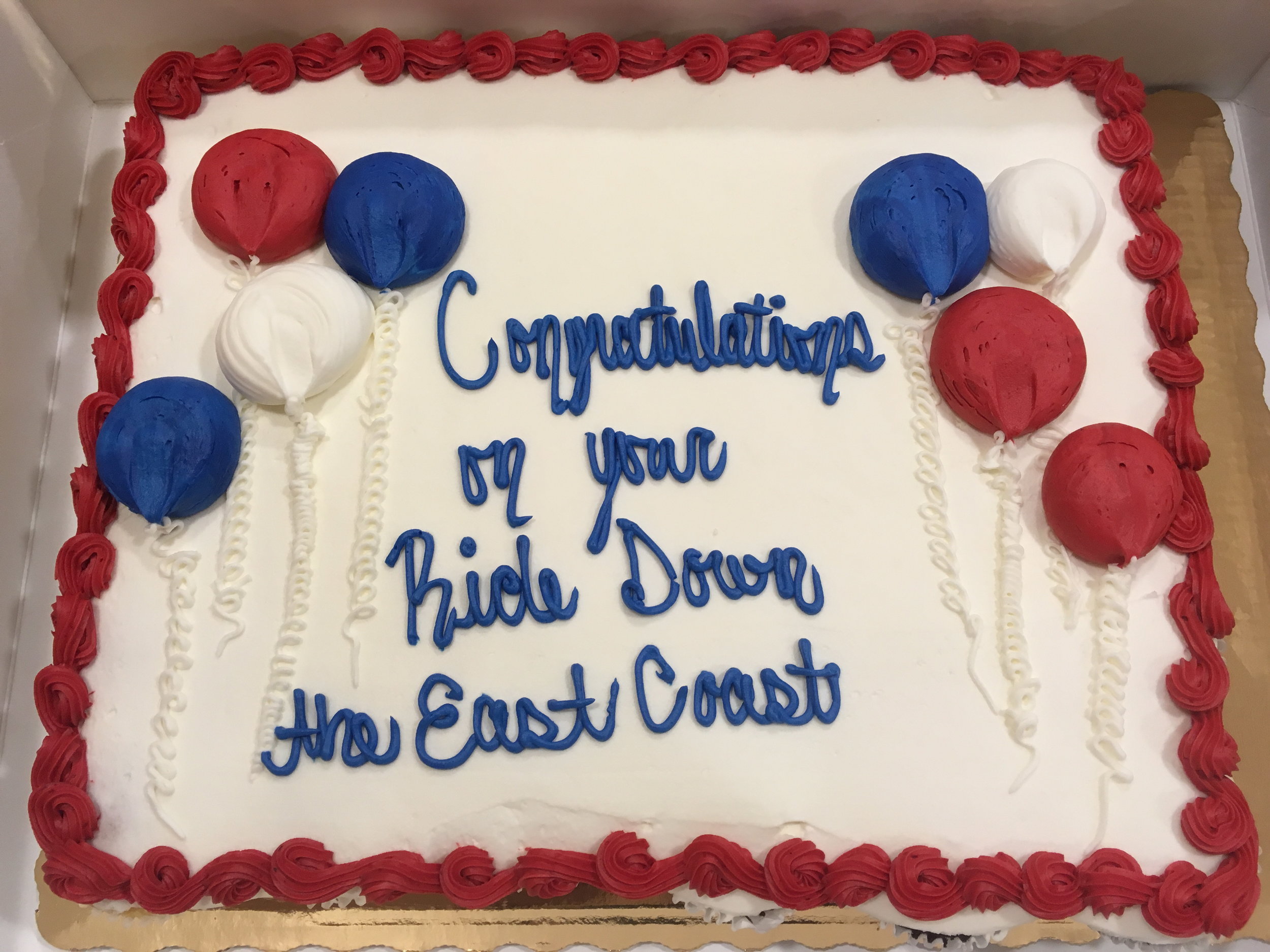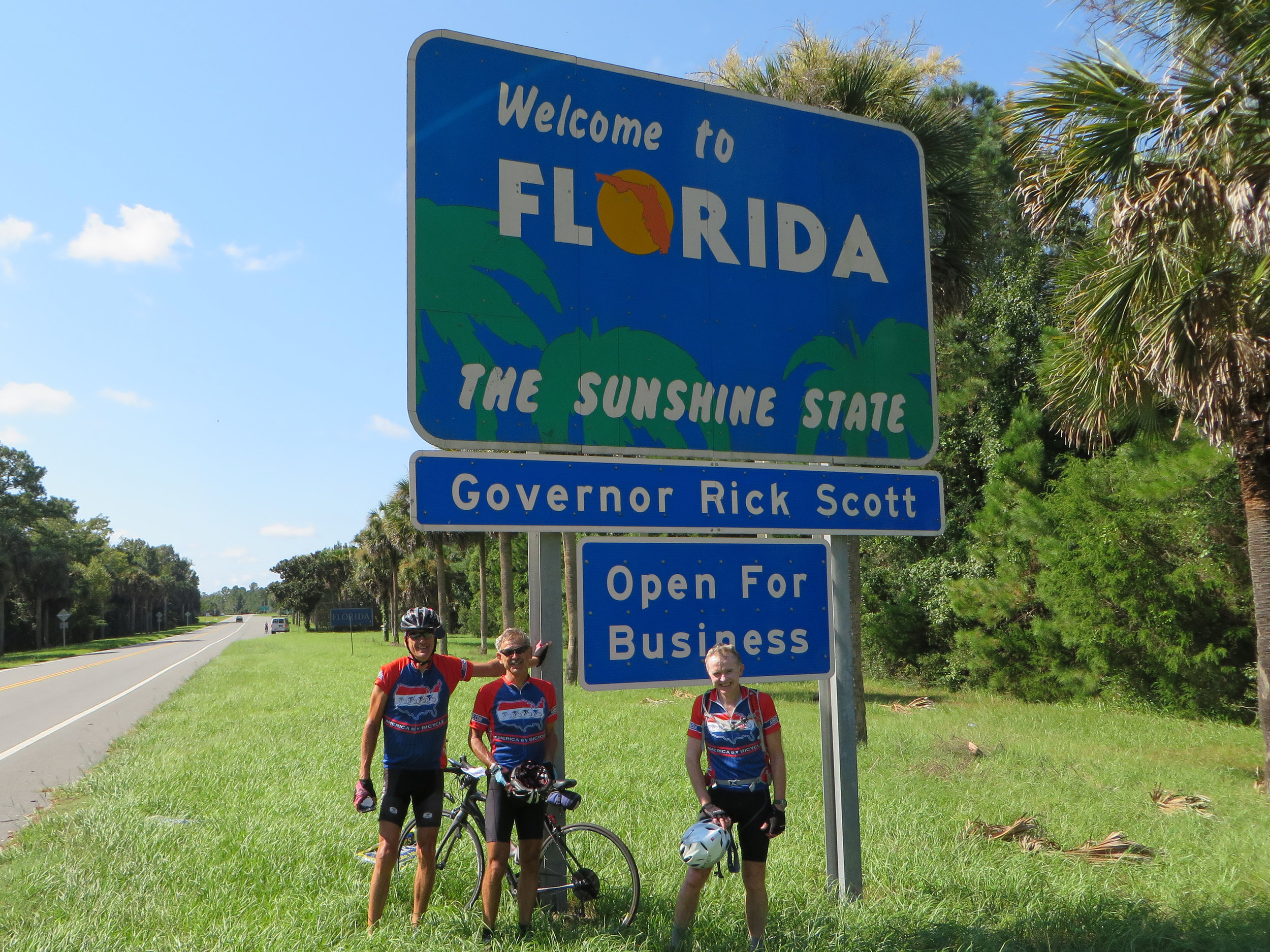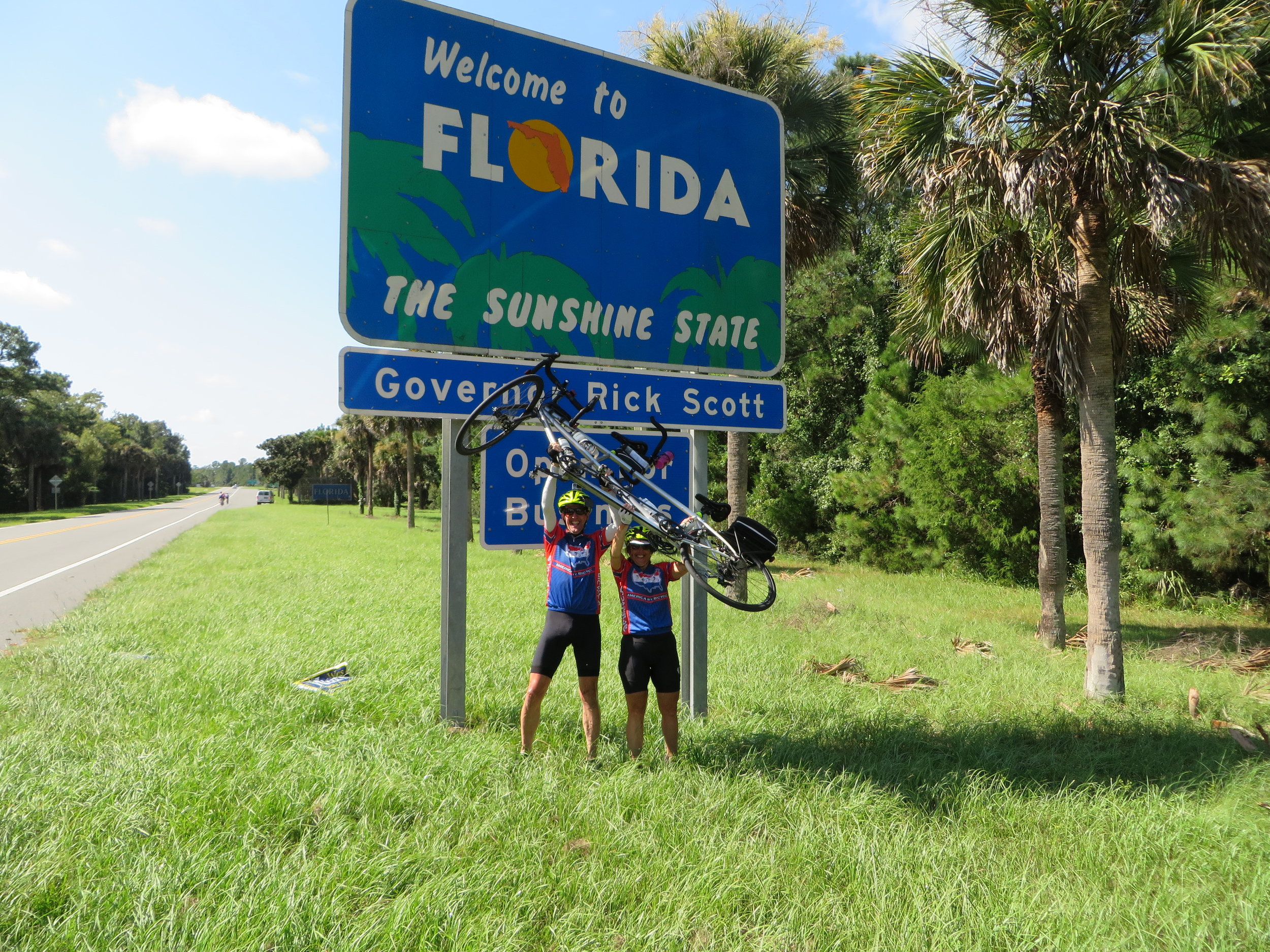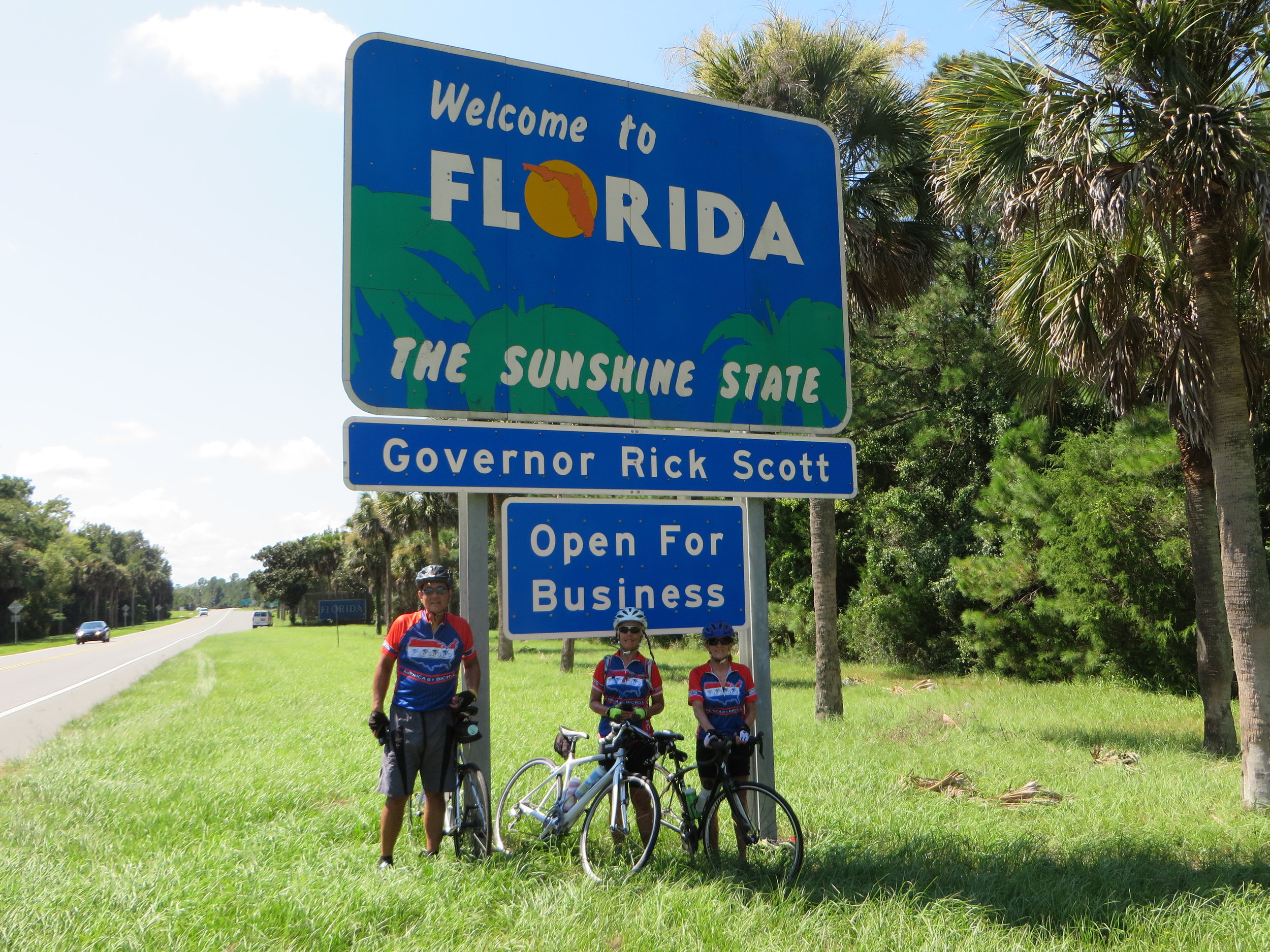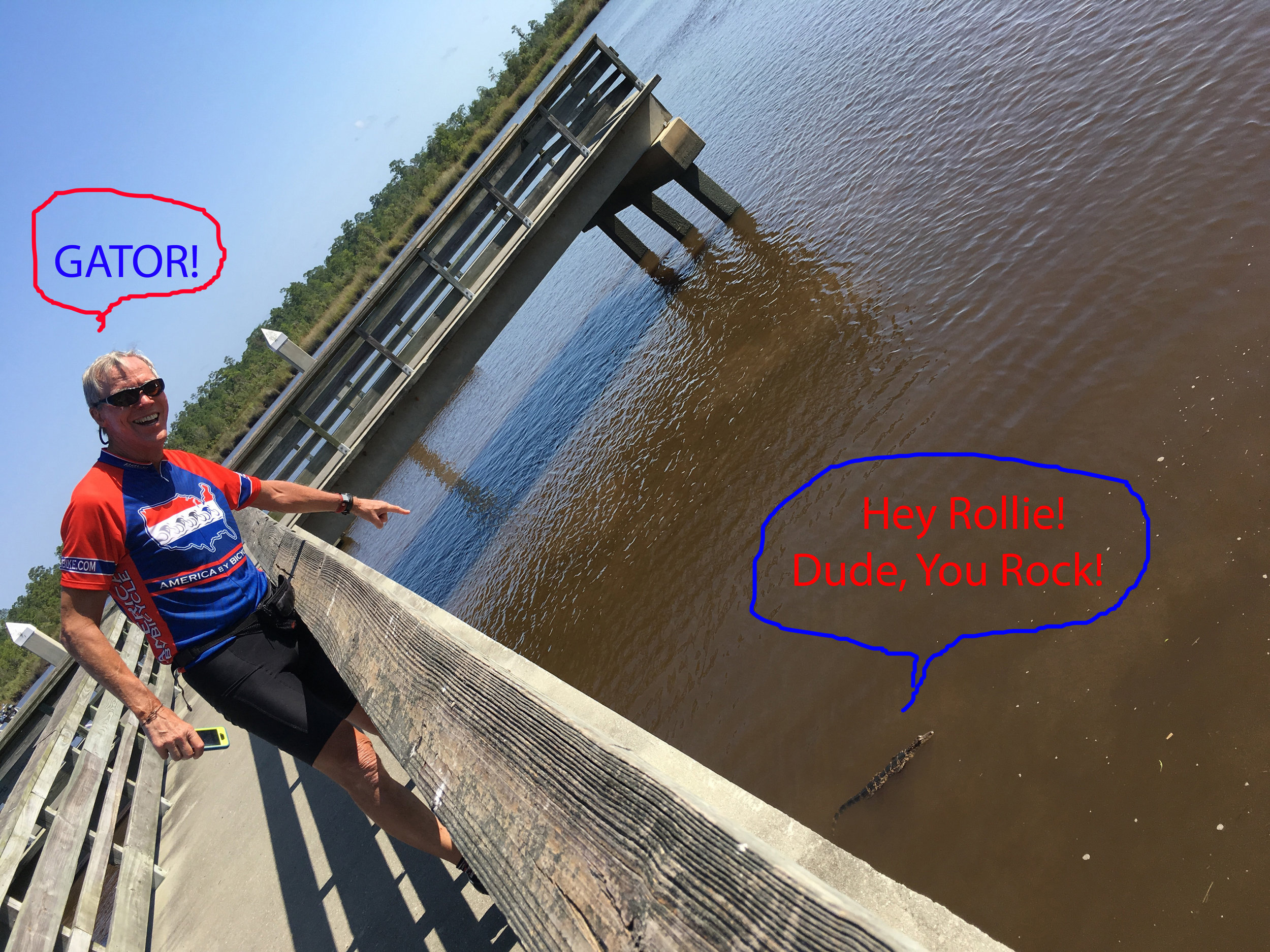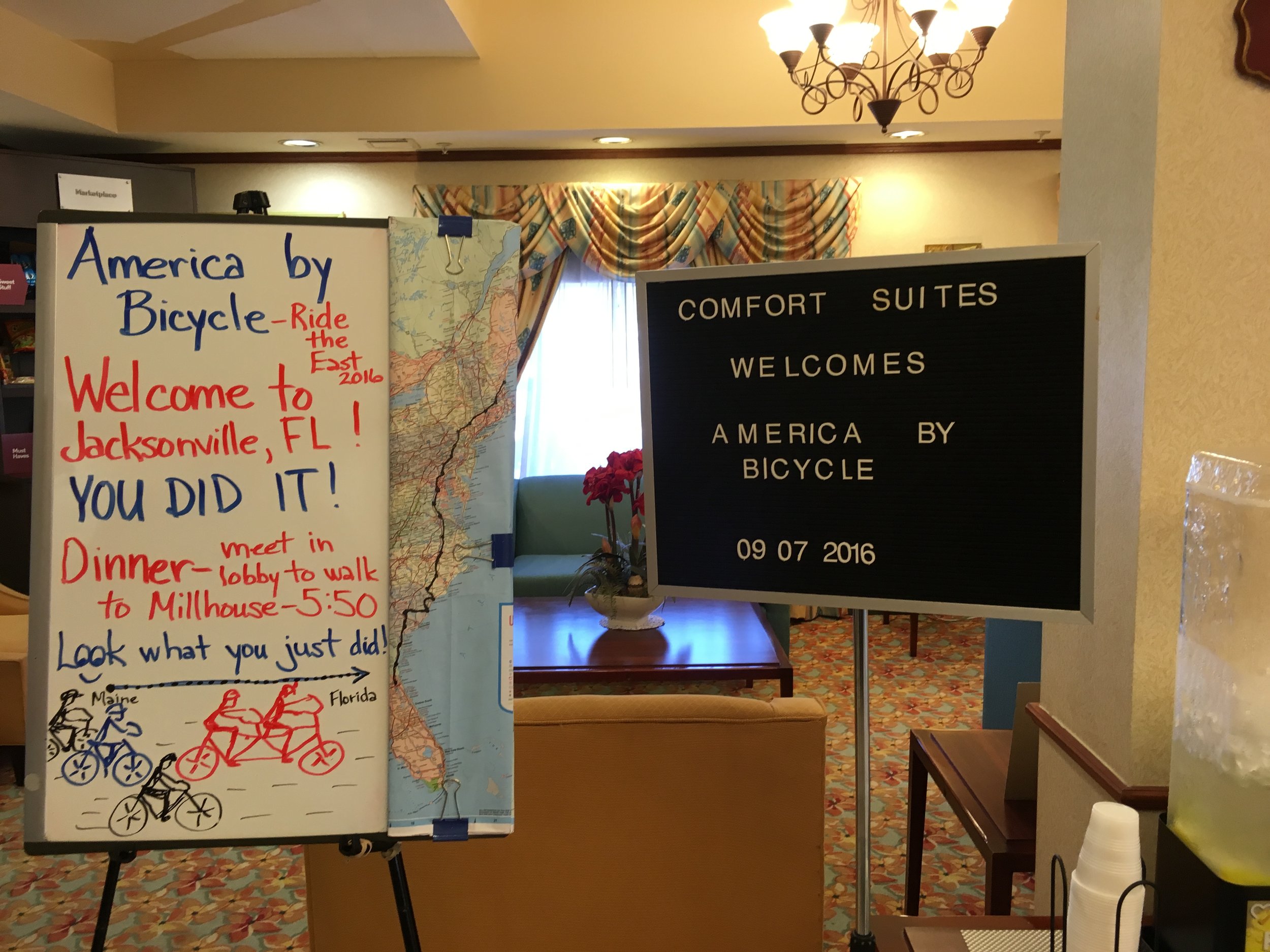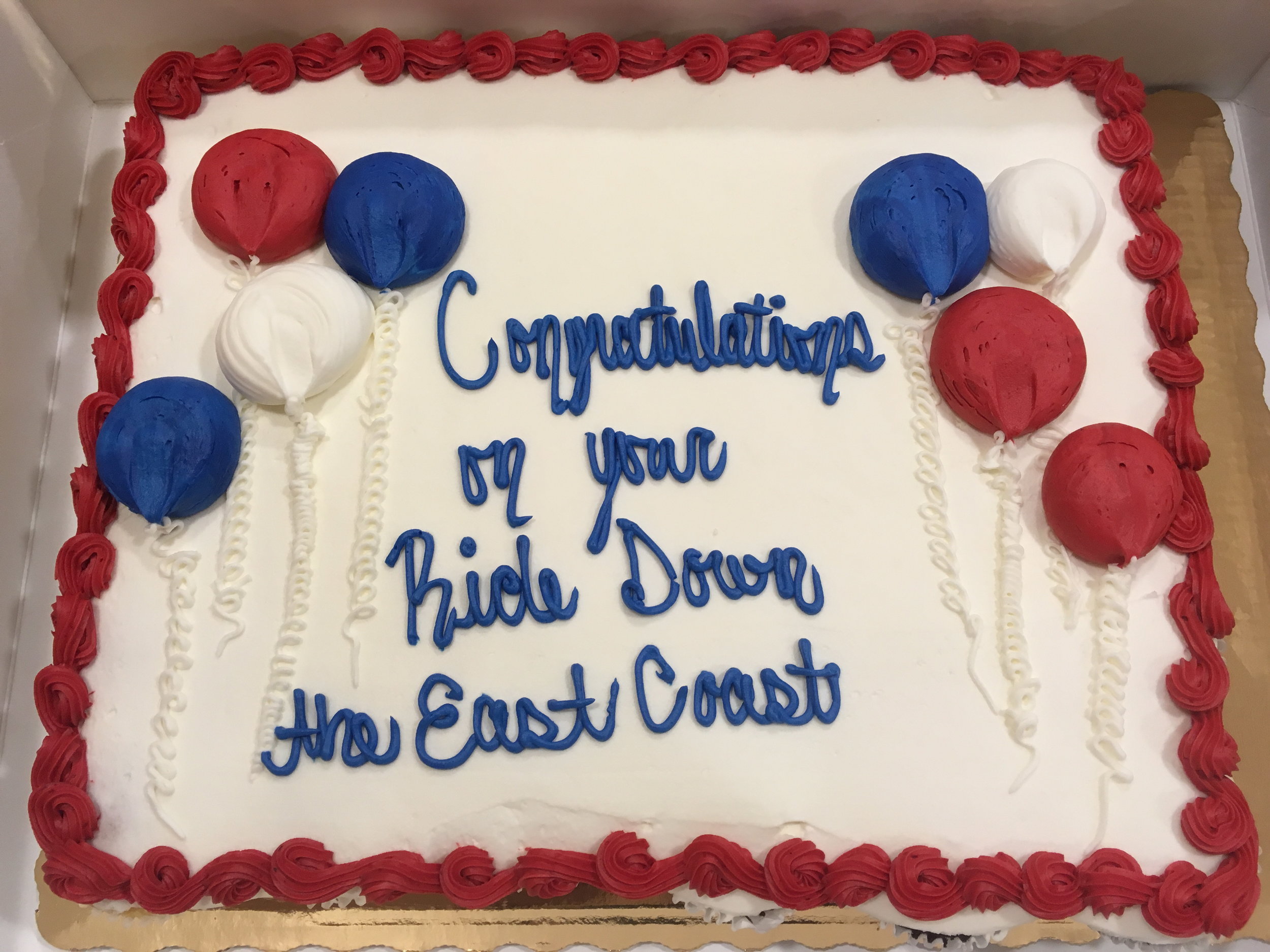 Weather: sunny and calm with a heavy dew at the start in Brunswick, then warming up to the mid 90's F to make this tour…"The HEAT & HUMIDITY TOUR"
Highlights: With this being the last day of the Ride the East bike tour, one could sense some sadness that the ride is almost over but also some delight because the riders knew that they would be going home, seeing their families and life will return to normal! But then…what's normal?
We had our last big climb today over a big, beautiful bridge, leaving Brunswick, GA on Rt. 17 South. The elevation gain today was 510 feet, mostly over bridges and interstate overpasses.
We continue to see inlets, rivers, swamps and estuaries as we head further south. At the last SAG of the tour, in a park on the Satilla River, we saw three alligators. They were little alligators, but very cool to see in their natural surroundings. From SAG, the Florida-Georgia line was about 16 miles. We crossed into our last state! At the Florida-Georgia border we rode over a big, blue, steel-decked bridge, over the St. Mary River. That bridge is scheduled to close for repairs tomorrow! Today, for us, it was opened! Fate was on our side as we crossed today, without any problem!
Our tour was without incidents! Everyone arrived safely, from start to finish. When that happens, the crew and America by Bicycle are very happy!
When we got to the hotel, in Jacksonville, Florida, everyone worked like ants on an anthill! There were bikes to be packed, bikes to be shipped, bikes to the bike shop, vans and a trailer to be unpacked and repacked! We are packing, cleaning, showering and then we'll be celebrating!
After a great dinner at Millhouse Steak House, we headed back to the hotel breakfast room for a celebration. A celebration of success! After being together for 25 days, we've become a close group with common goals. We had time to reflect on the climbs, the weather, the adventure, the accomplishments and the camaraderie. Each person took a turn to share their thoughts. We shared a beautiful cake and of course, ice cream. It's a major accomplishment for everyone!
We've just completed 1686 miles, every day, except one (the tropical storm Hermine day), by bicycle, from Maine to Florida- 13 states; Maine, New Hampshire, Massachusetts, Connecticut, New York, New Jersey, Pennsylvania, Maryland, Virginia, North Carolina, South Carolina, Georgia, Florida and the District of Columbia- Washington, DC! It was a great trip! Everyone has a few new friends and some friends from other tours, to share stories with about THIS cycling adventure.
Well done, riders and crew! Safe travels to all, until we meet again, down the road!