Day 24 Savannah, GA To Brunswick, GA 81 Miles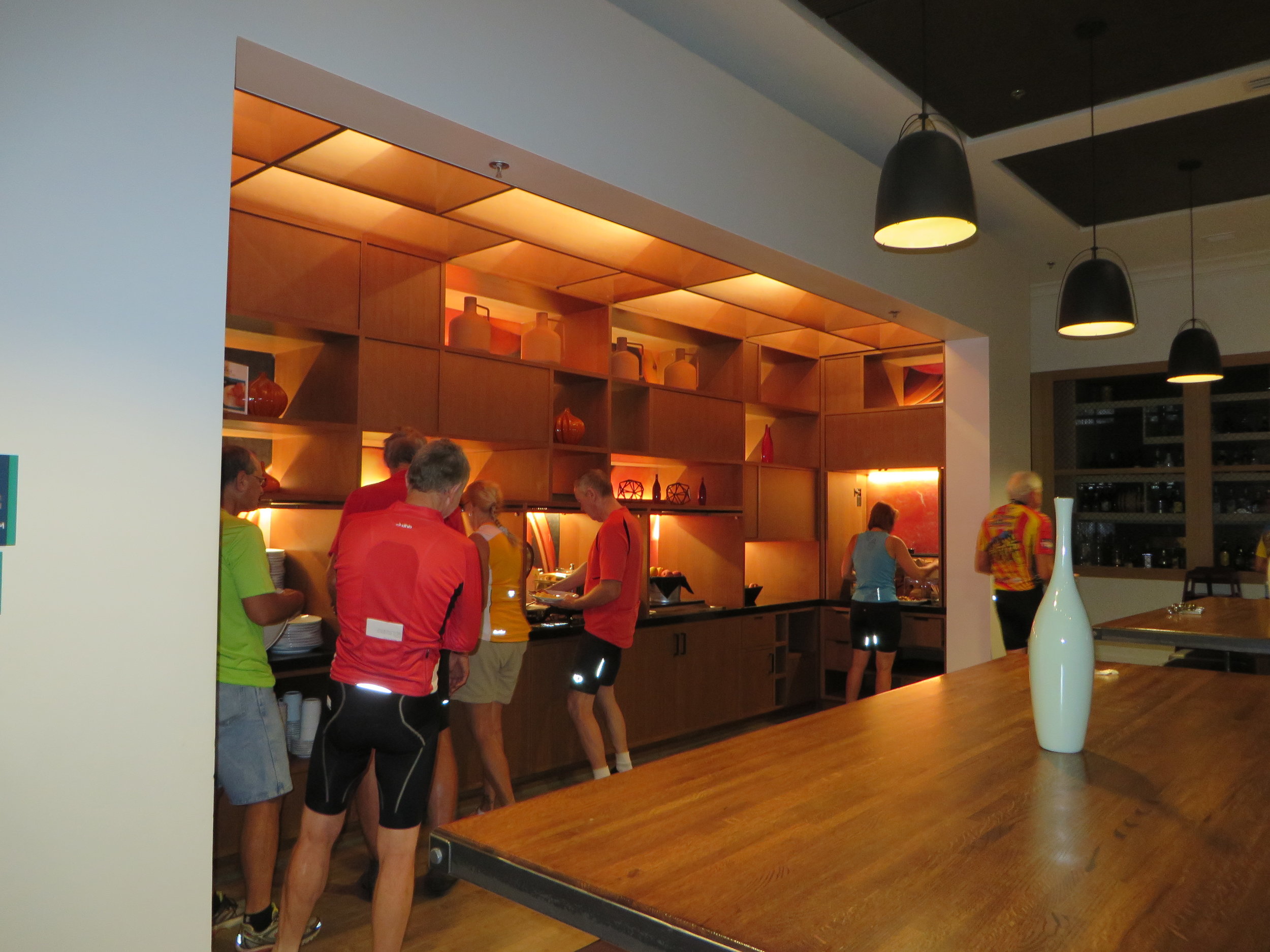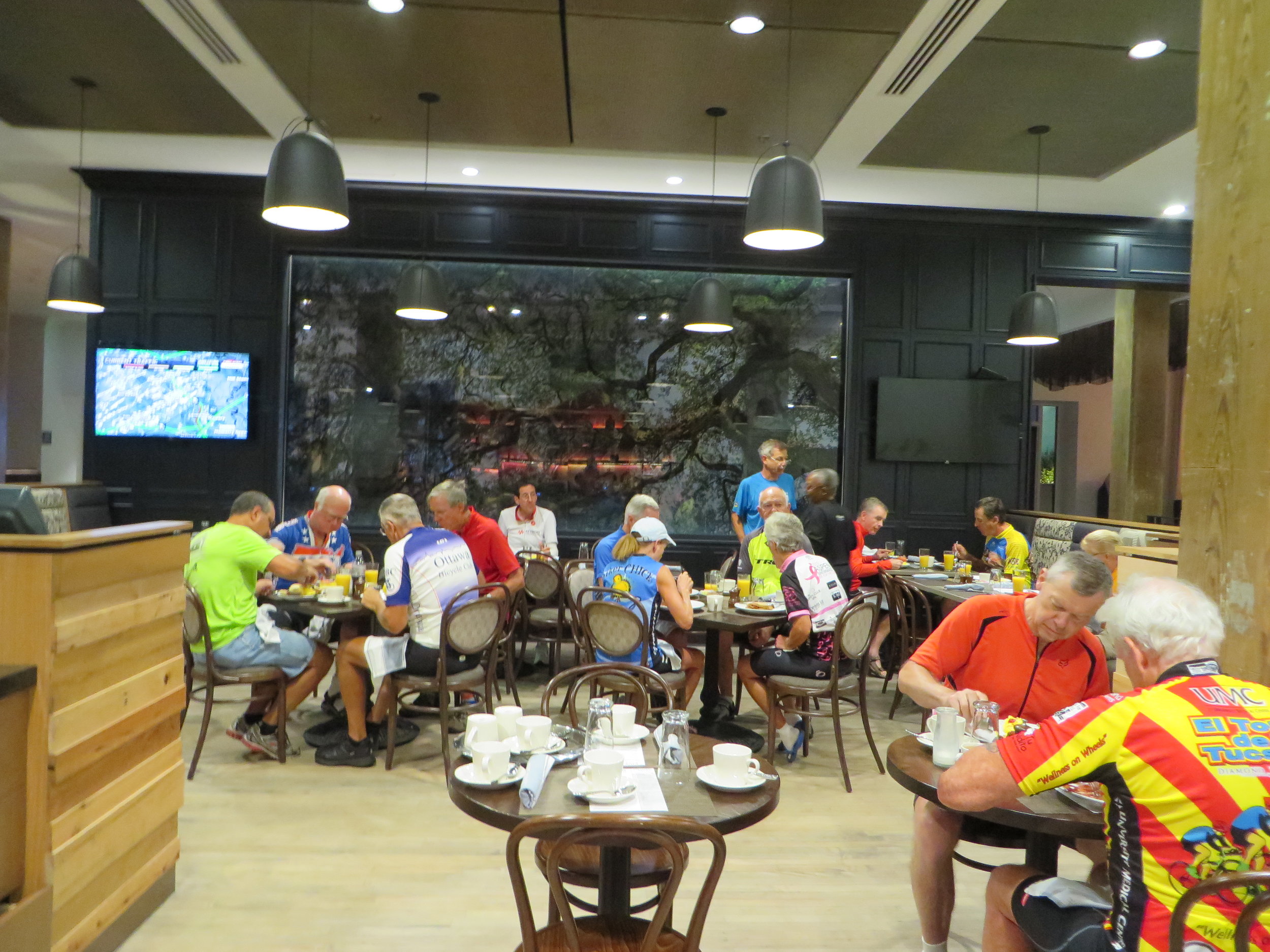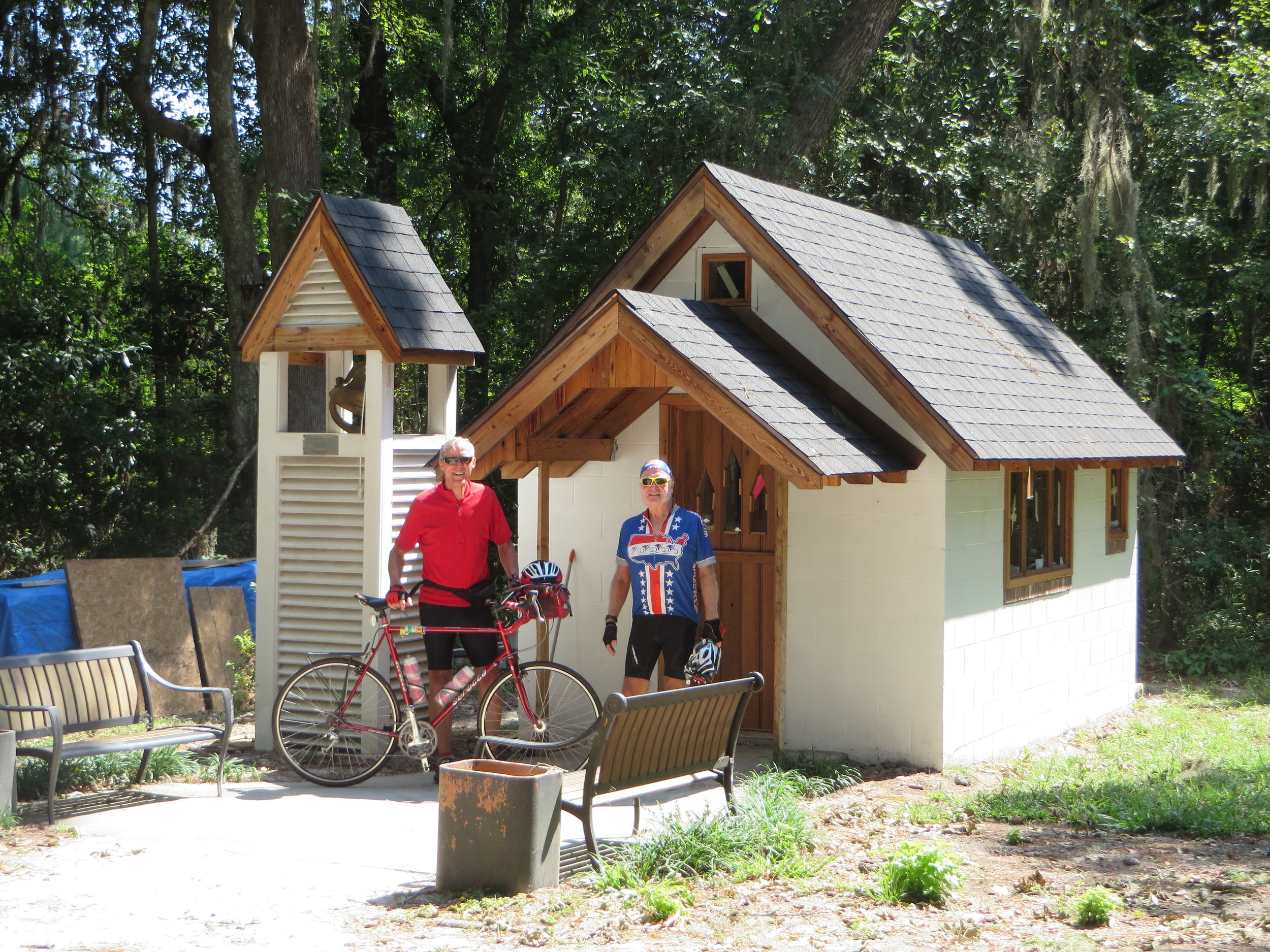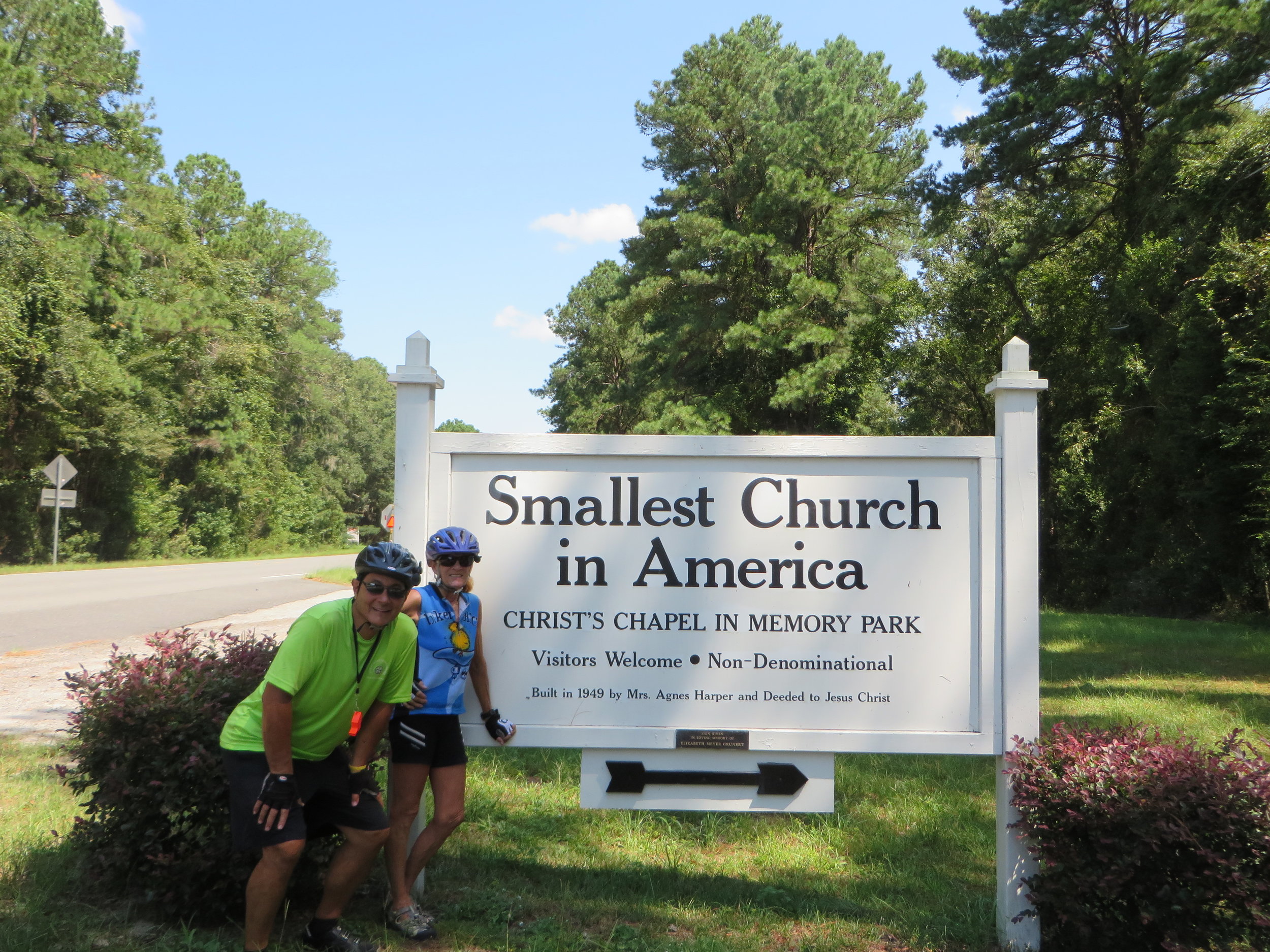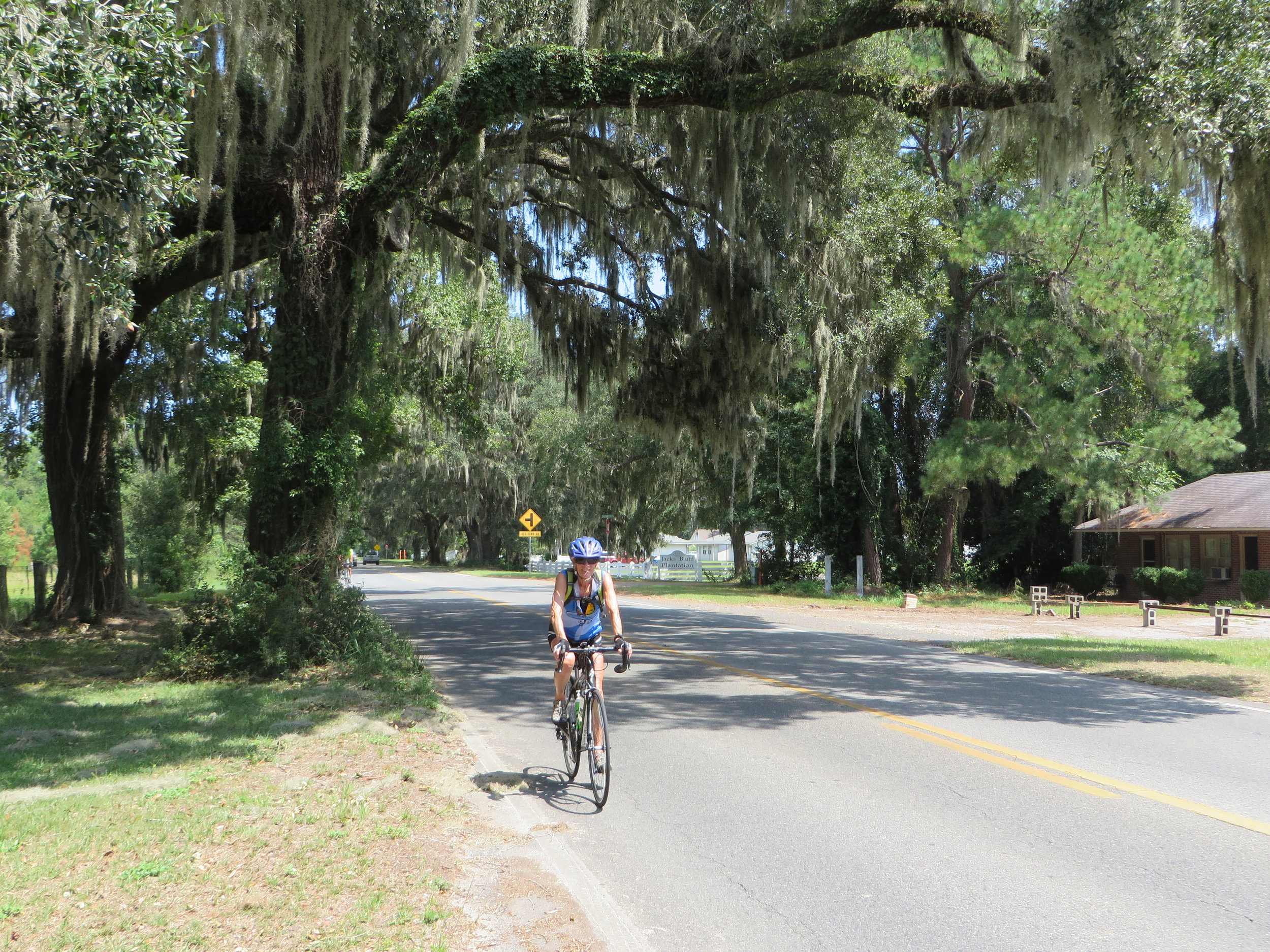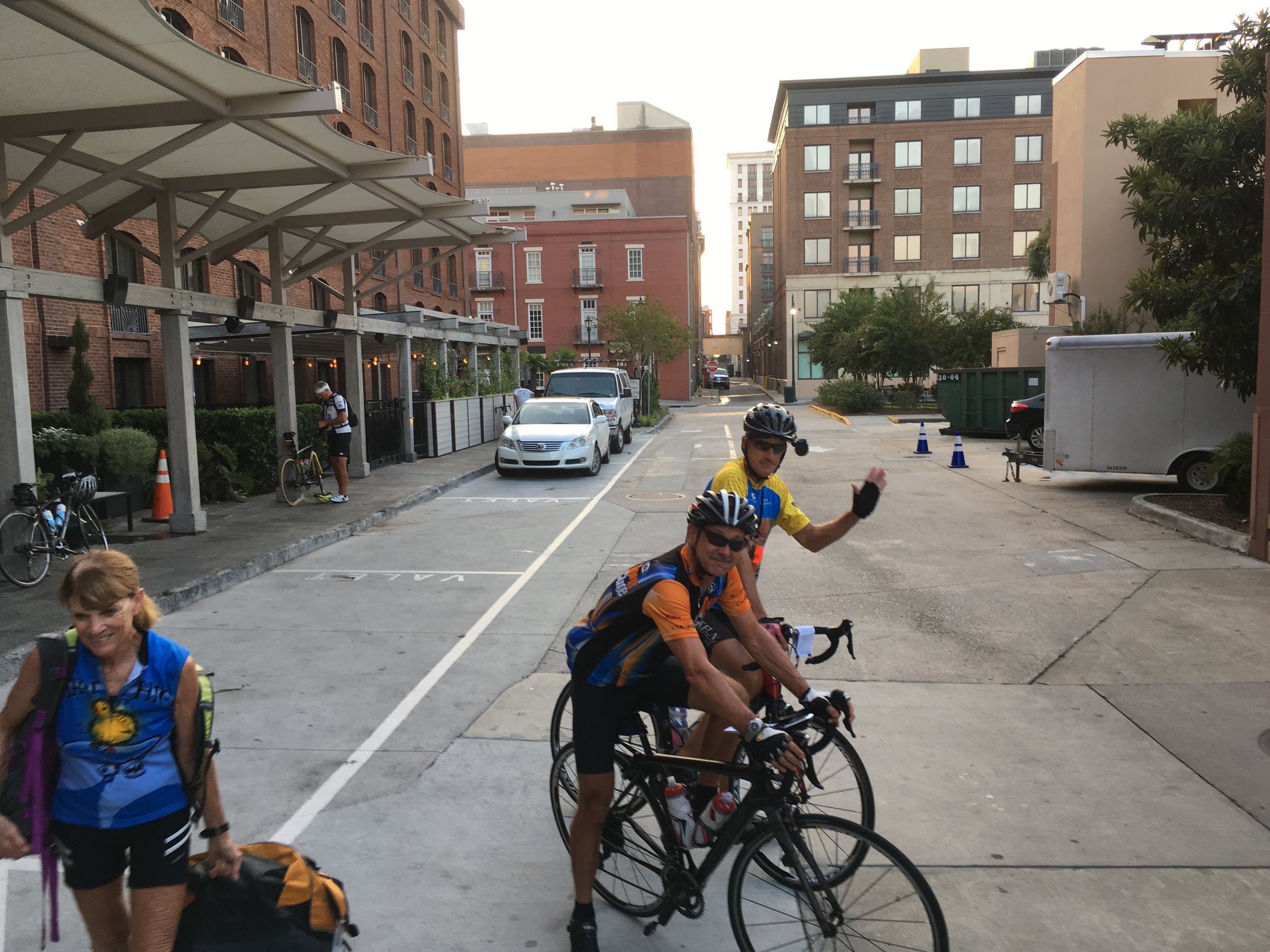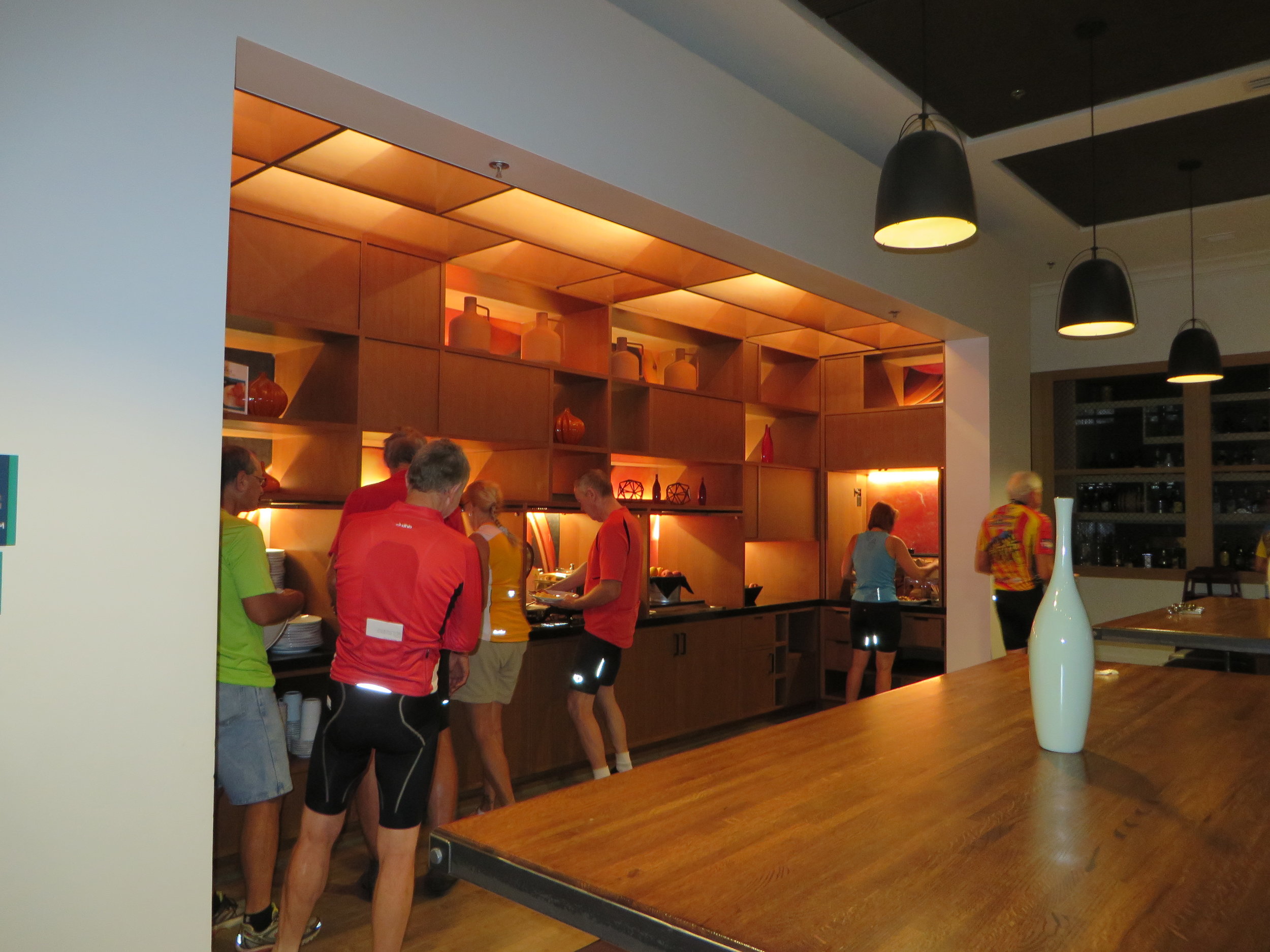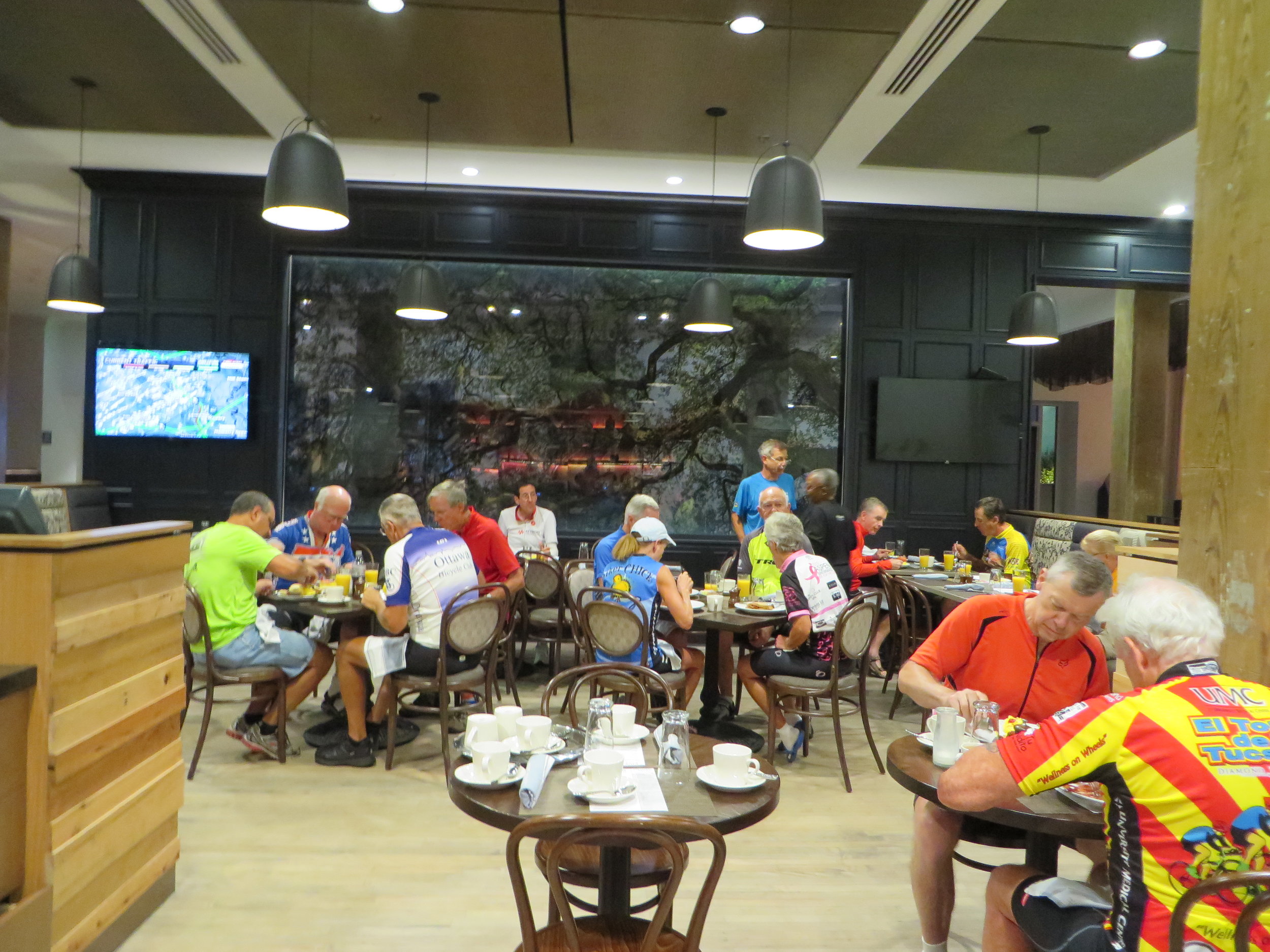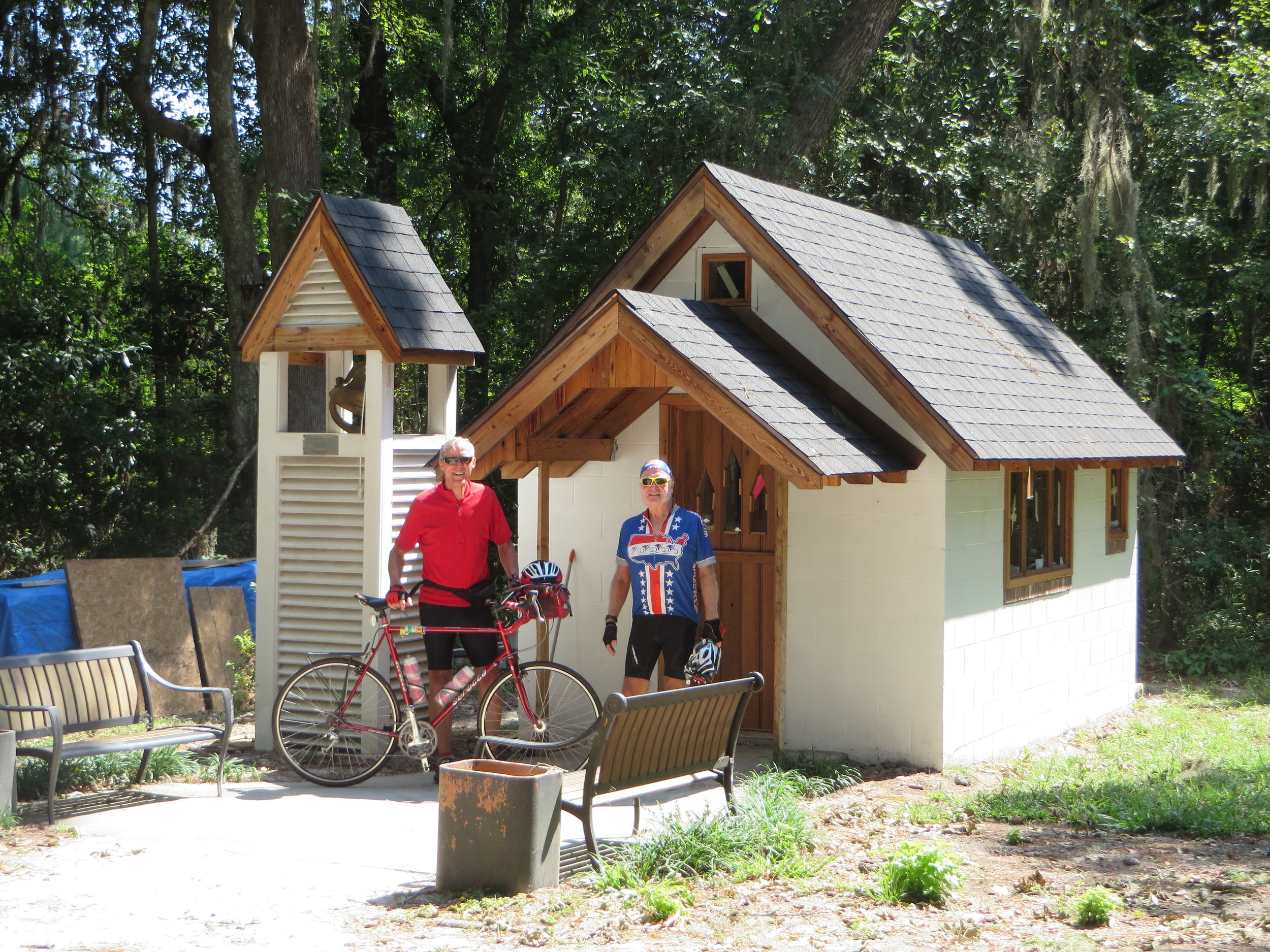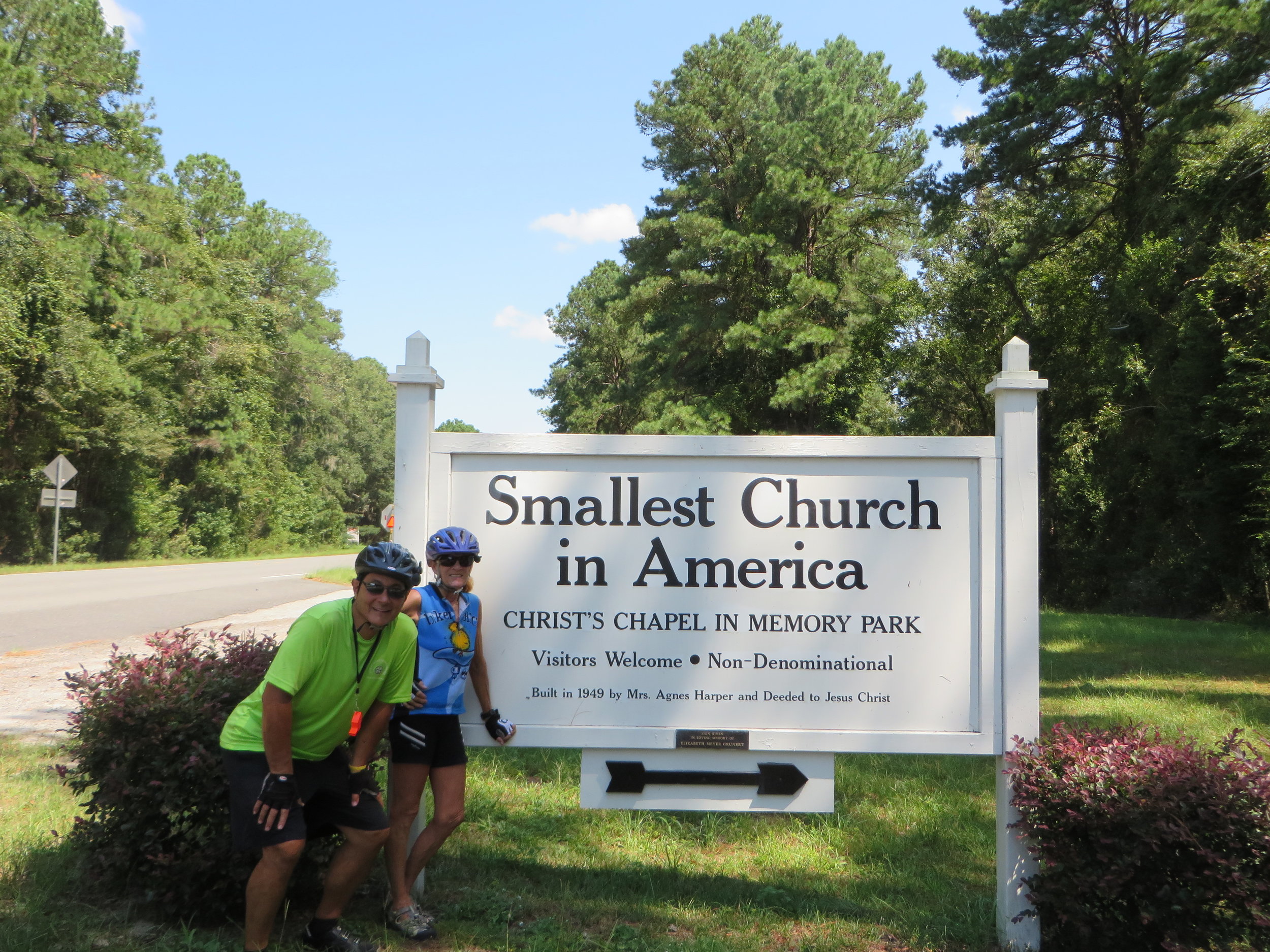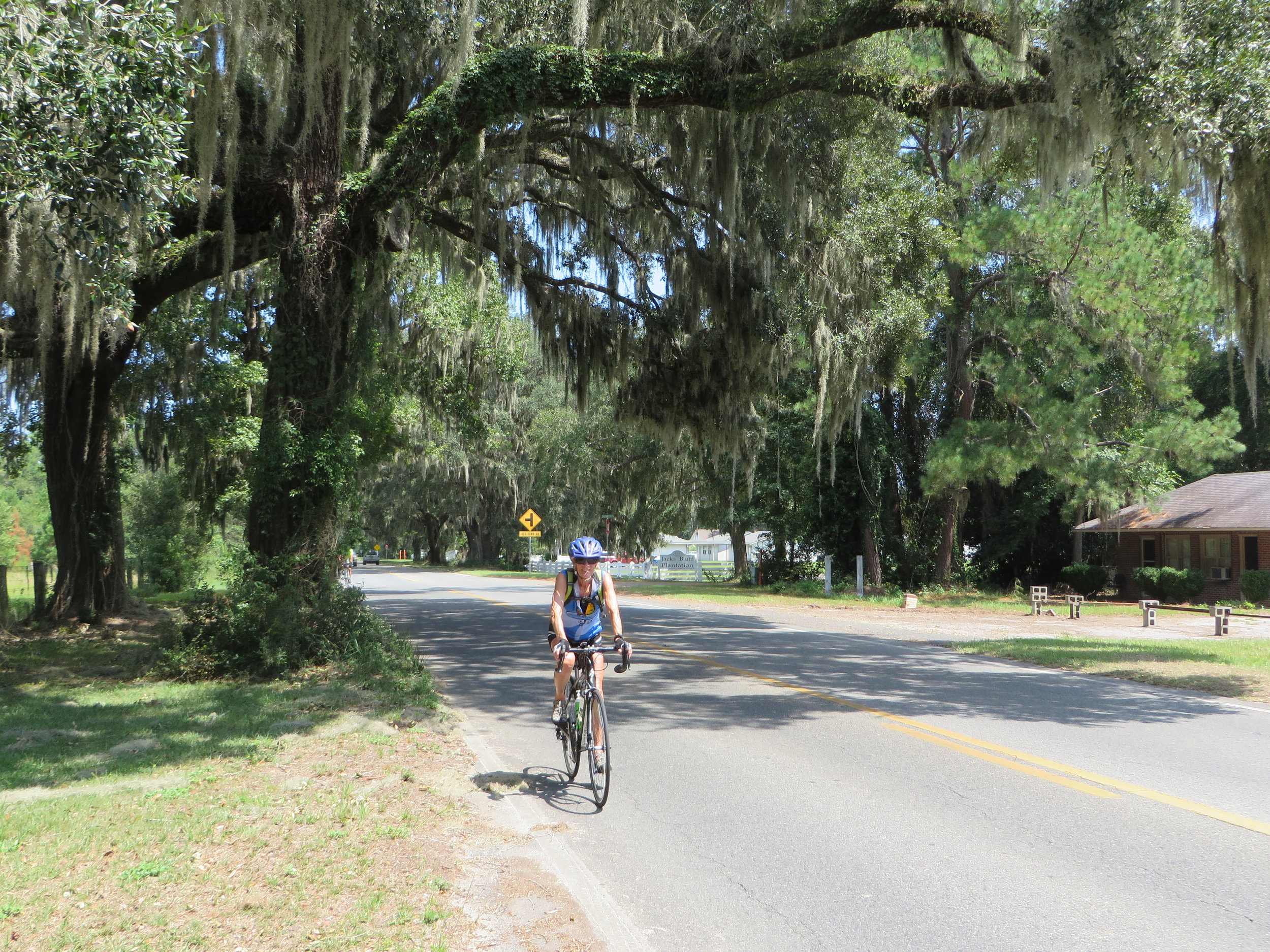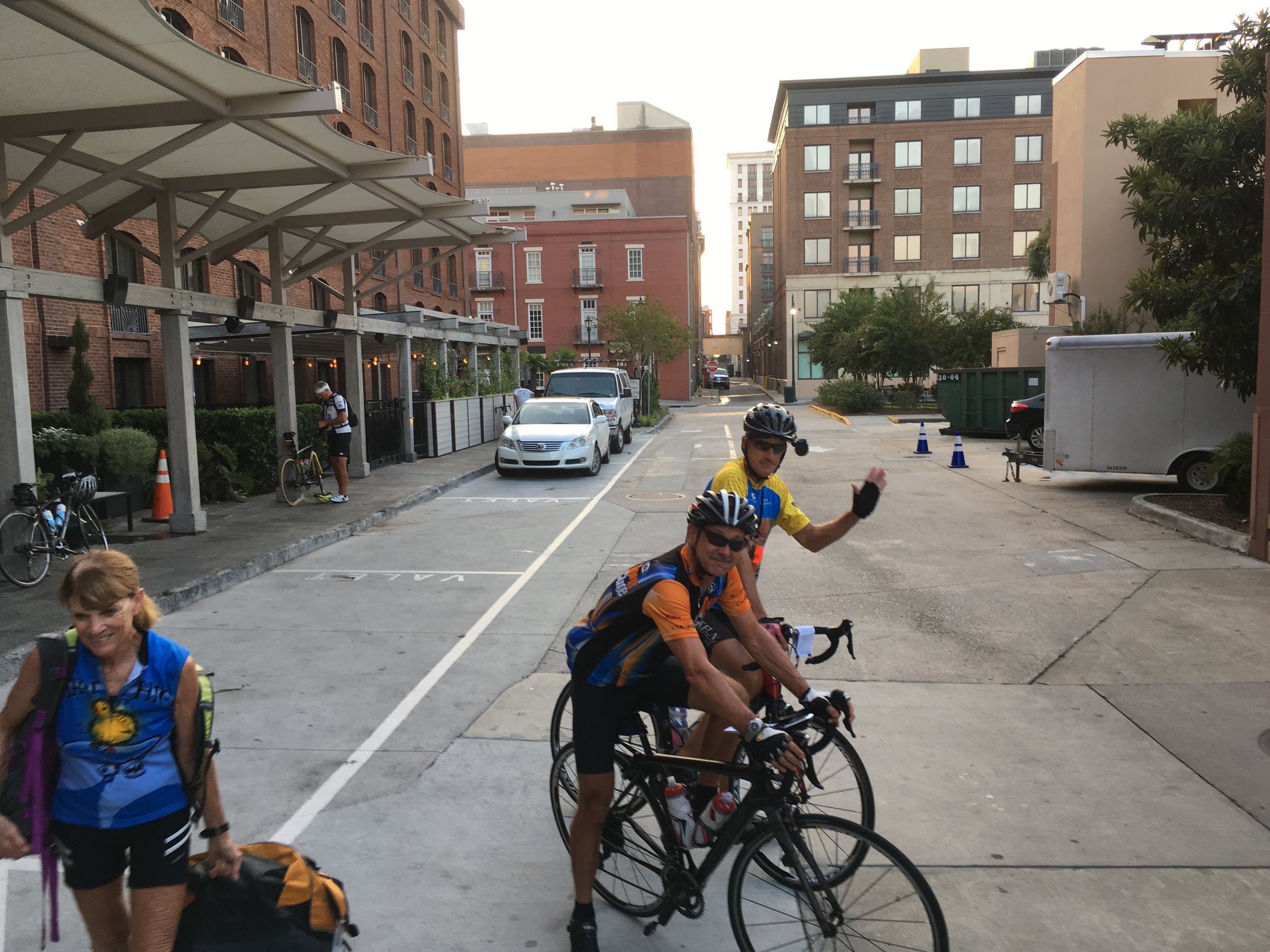 Weather: ideal, sunny, low 70's F, with a slight tailwind departing Savannah, warming to high 80's as the day ended, with slight headwind, in Brunswick
Highlights: After a "rest day" in Savannah, the group was raring to ride toward Florida. We only have two more riding days until we reach our destination in Jacksonville. We had 570 feet of elevation gain today and all of the elevation was gained ascending overpasses and crossing bridges, but a "climb" is a climb!
Once we were outside the Savannah city limits, it was a fairly direct route (straight & flat) to our destination. Along the route we continued to cross railroad tracks, see live oak trees draped in Spanish moss and viewed swamps, inlets and estuaries. We saw boats, bridges and bodies of water both large and small.
We rode past and most riders visited "The Smallest Church in America", in Mackintosh County. It is a tiny little chapel, with its own bell tower. Dave rang the bell!
We saw "tree ripened peaches" for sale along the route. We ARE in Georgia! So of course we had to have some "Georgia" peaches!
Some of the riders enjoyed a little chase today when word got out that "a rabbit" had been released out front! They planned how they would "catch" the rabbit, but that would not happen today! For those of you who do not ride a bike, the "rabbit" is a rider who "sneaks" out early! It's a game we play to test our sprinting prowess! The fun is in the chase!
Some of the roads were busy today but our safe riders navigated safely. We are definitely riding through urban, suburban and rural communities. We are seeing the "East" from the seats of our bikes. What a great adventure we are having. However, it will soon be finished! We reach our final state, Florida, and destination, Jacksonville, tomorrow!