Day 21 Santee, SC To Walterboro, SC 67 Miles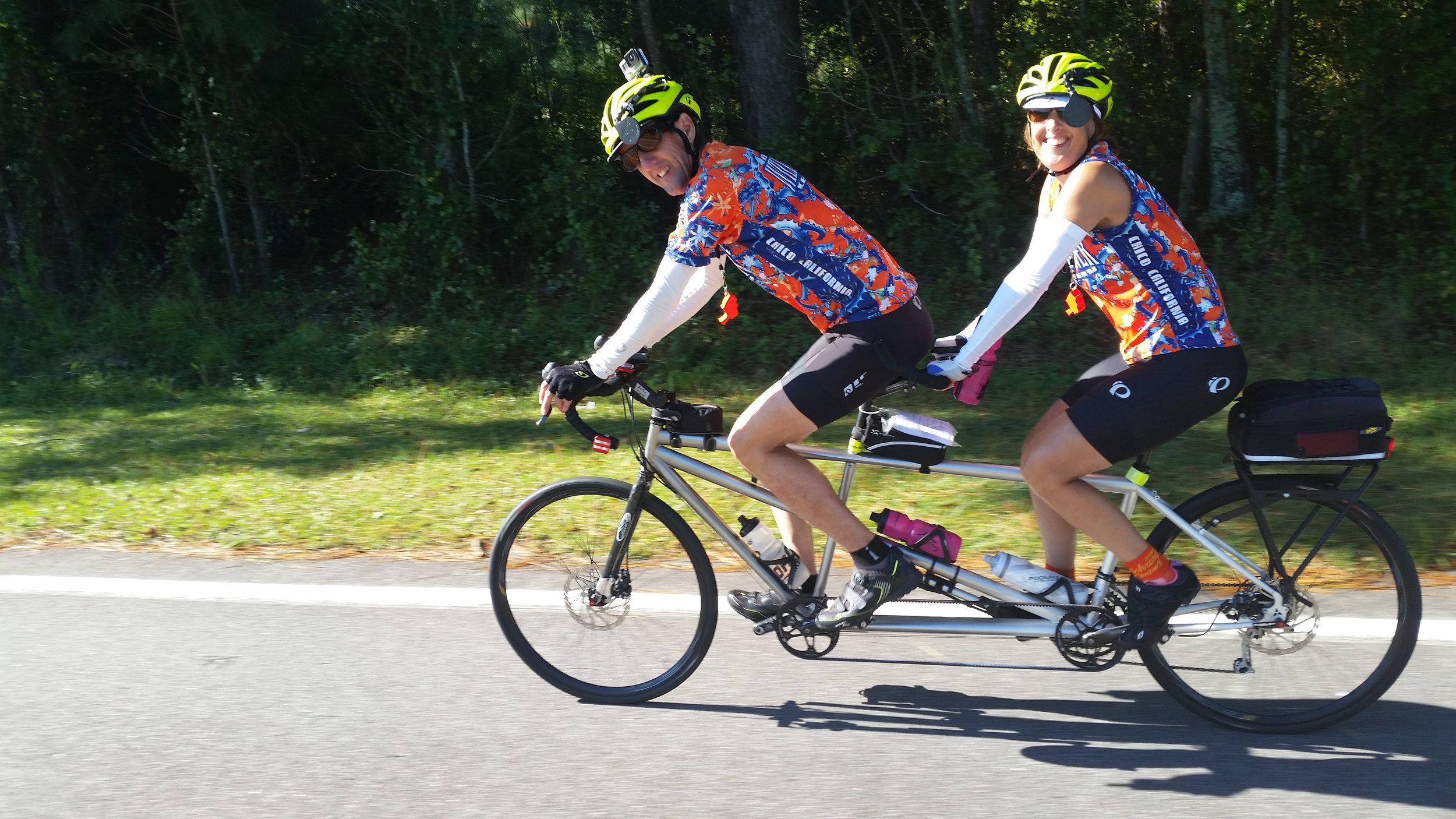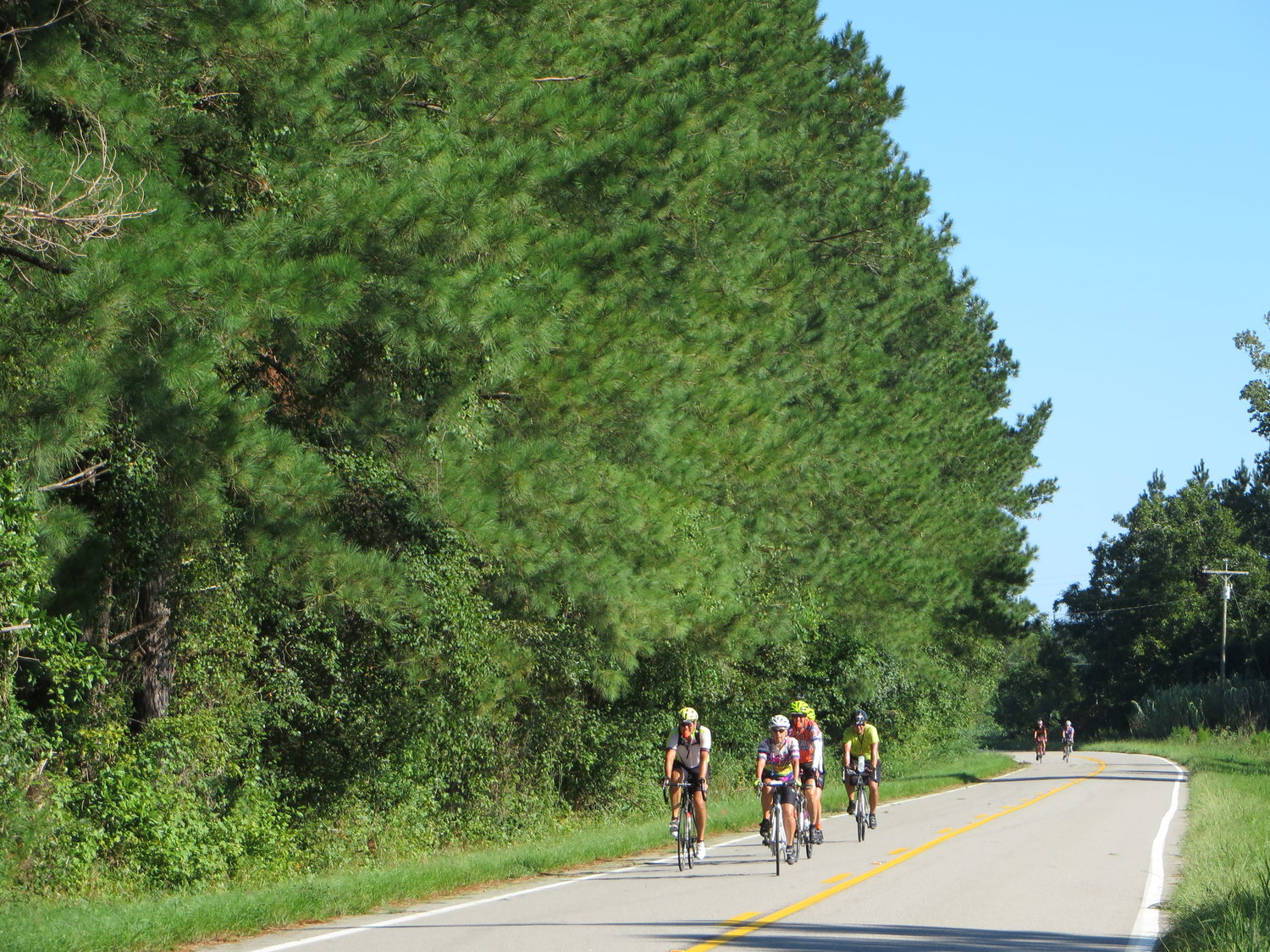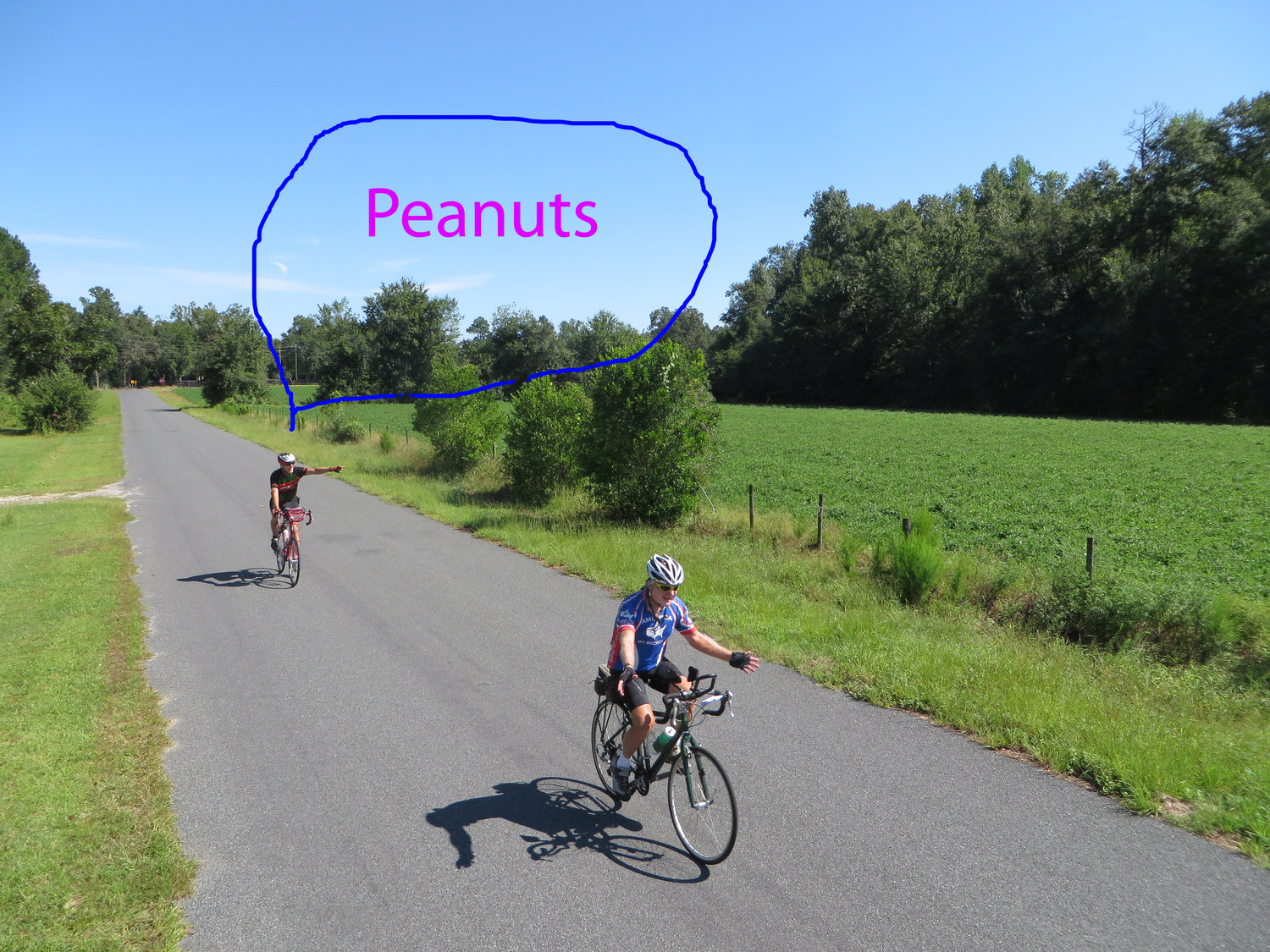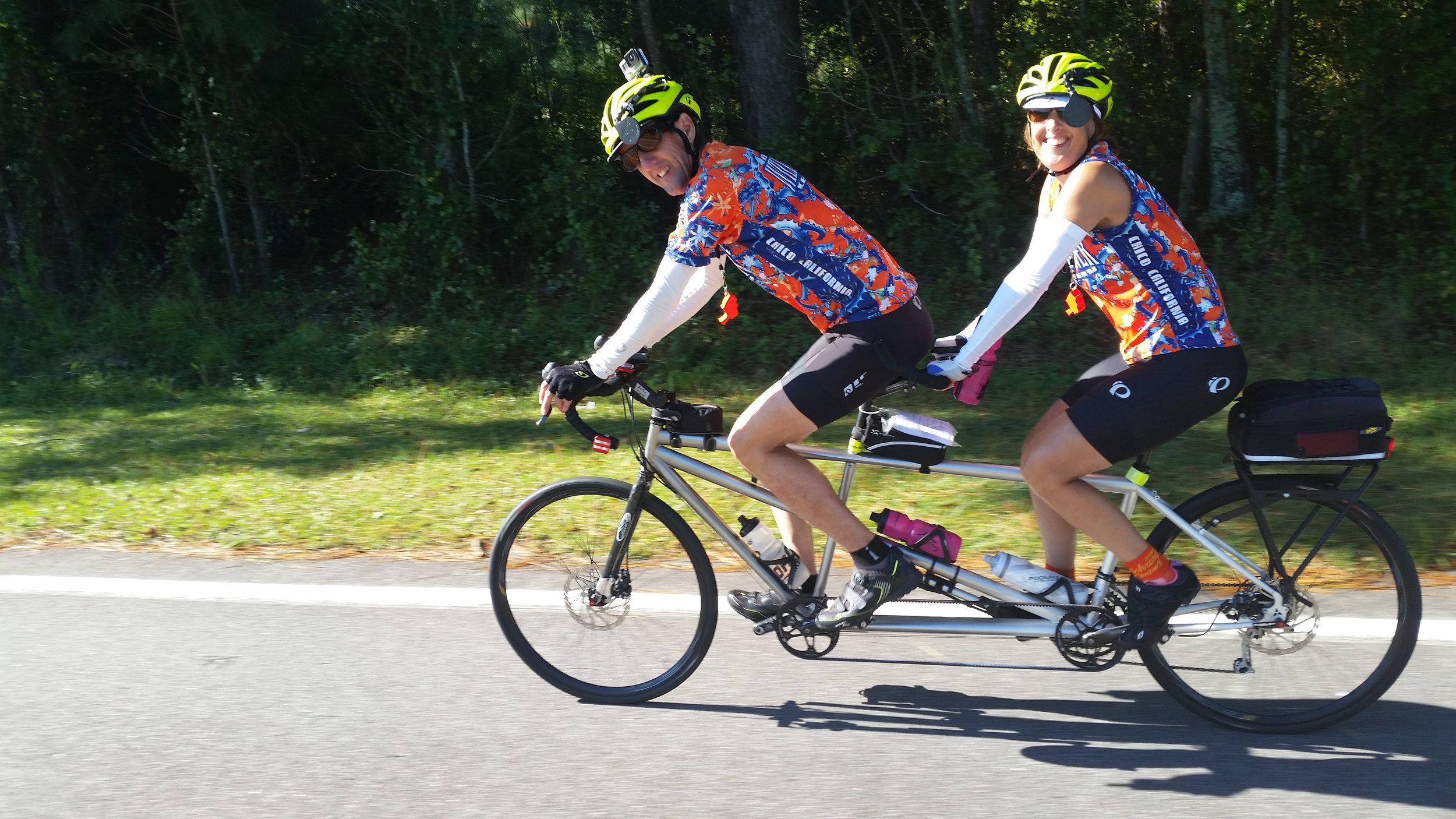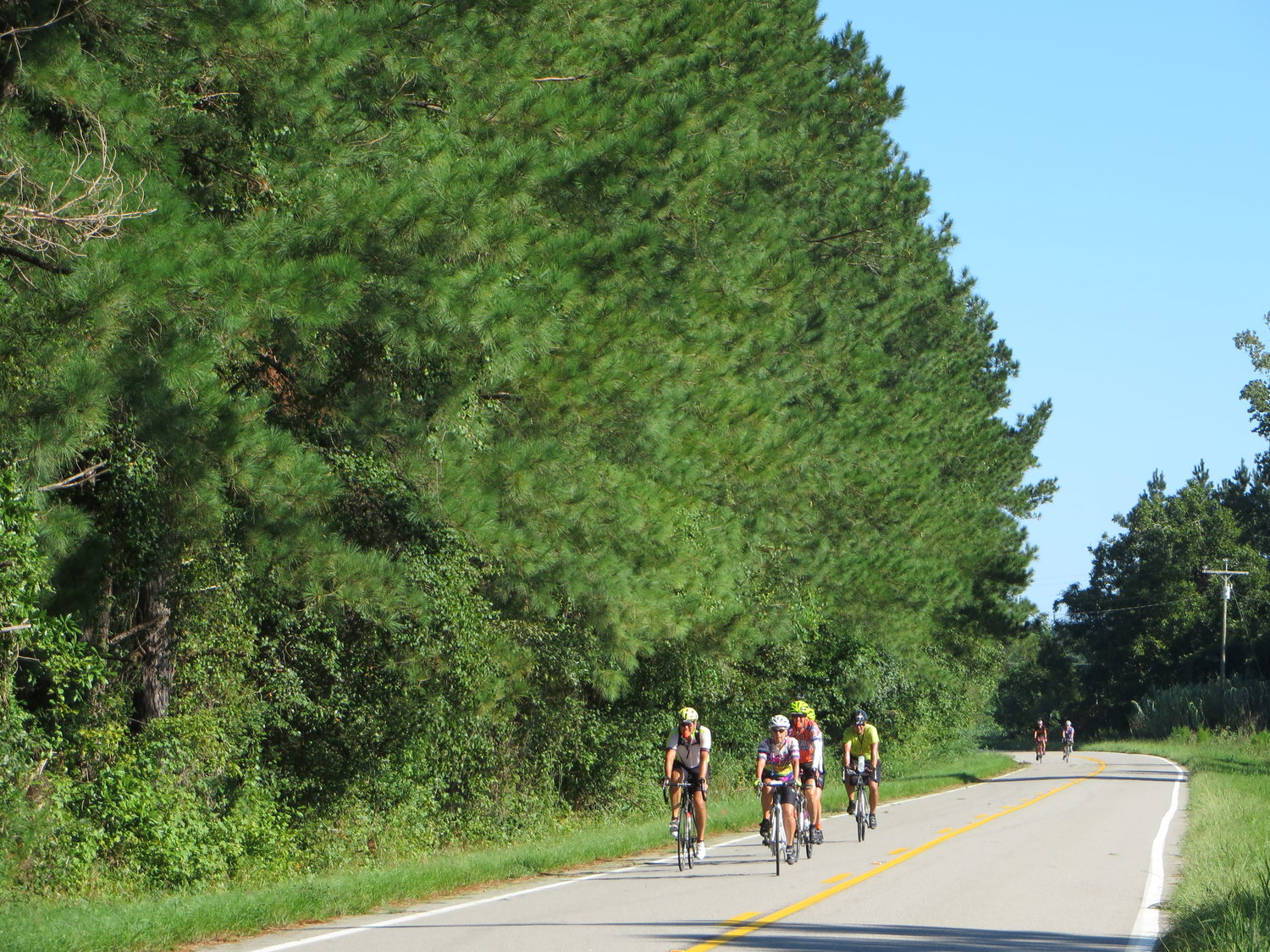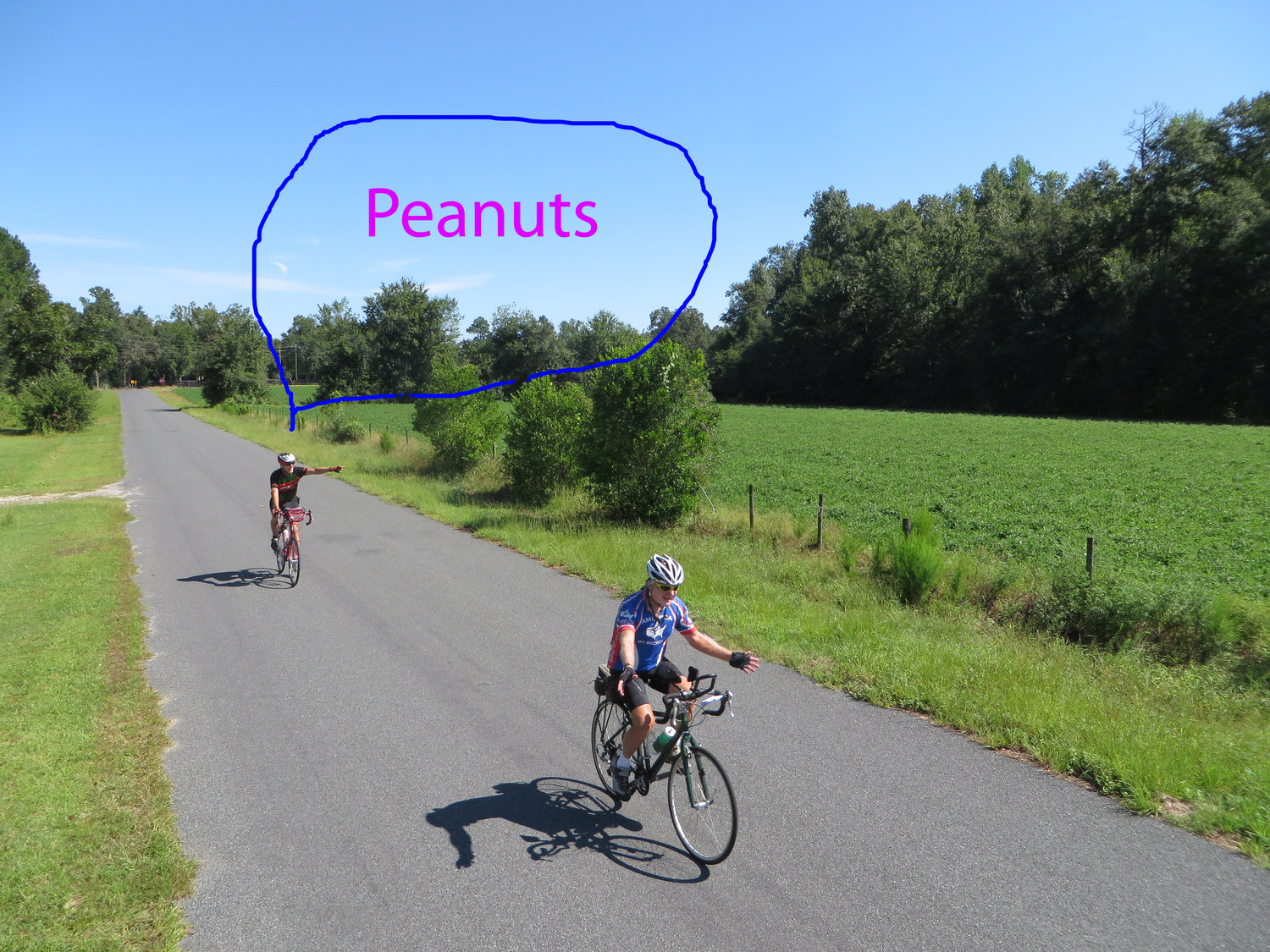 Weather: sunny, mid 60's, with calm winds at our 8:30 AM start, continued clear, all day, with highs in the mid 80's
Highlights: With a shorter day ahead of us and possible storm damage we had a later than usual start to our day. Shane went out ahead to "scout" forany possible problems but there weren't any storm related problems to be found. Today, the elevation gain was only 665 feet, which is easy for this strong group of riders, especially after 20 days of riding. Today was mostly rural, country roads with fields, trees, animals, churches and more crops.
Today, somebody had more than his share of flat tires! Maybe he doesn't know that we don't give prizes for that kind of "achievement"!
On our tour there is a beautiful, custom-made tandem. The riders are Kirt and Brenda Kisling, from California. Kirt is also our daily, joke teller. Yesterday, he even sang us a song! He is truly a man of many talents. Kirt and Brenda are riding on the tour because Brenda thought it would be a great idea to ride from Maine to Florida! And so, they ride, at a steady pace and blow pass most of us with ease. It is great to have that "team" on tour.
As the tour nears the second to last state, Georgia, it's hard to believe that it's been 22 days together, counting Day 0. We have forged some new friendships that will last forever! So, as we enter our second to last state tomorrow, we will soon need to say goodbye! OR, we can say, see you "down the road"! Georgia, here we come!