Day 17 Whiteville, NC. To North Myrtle Beach, SC. 56 + Miles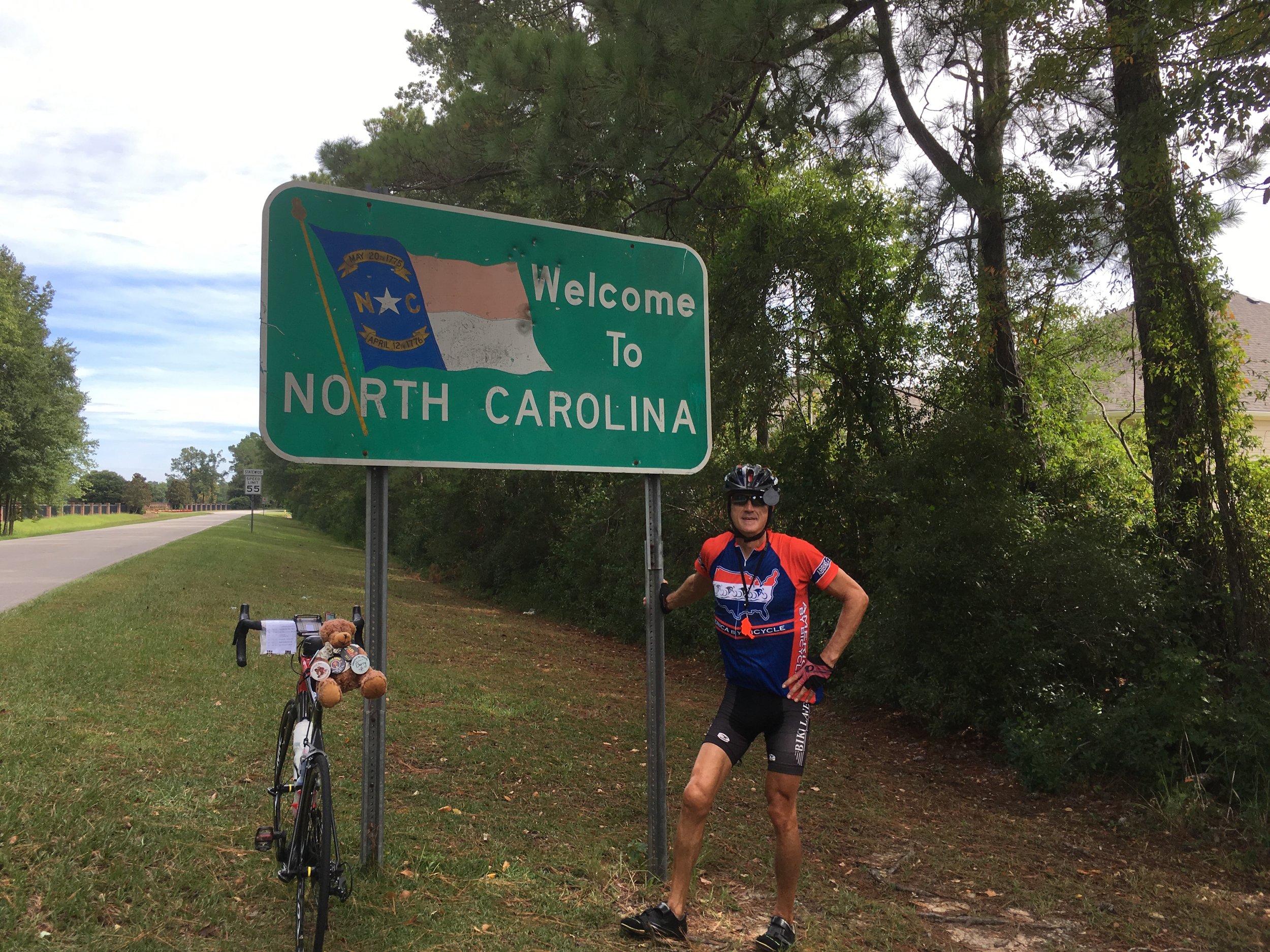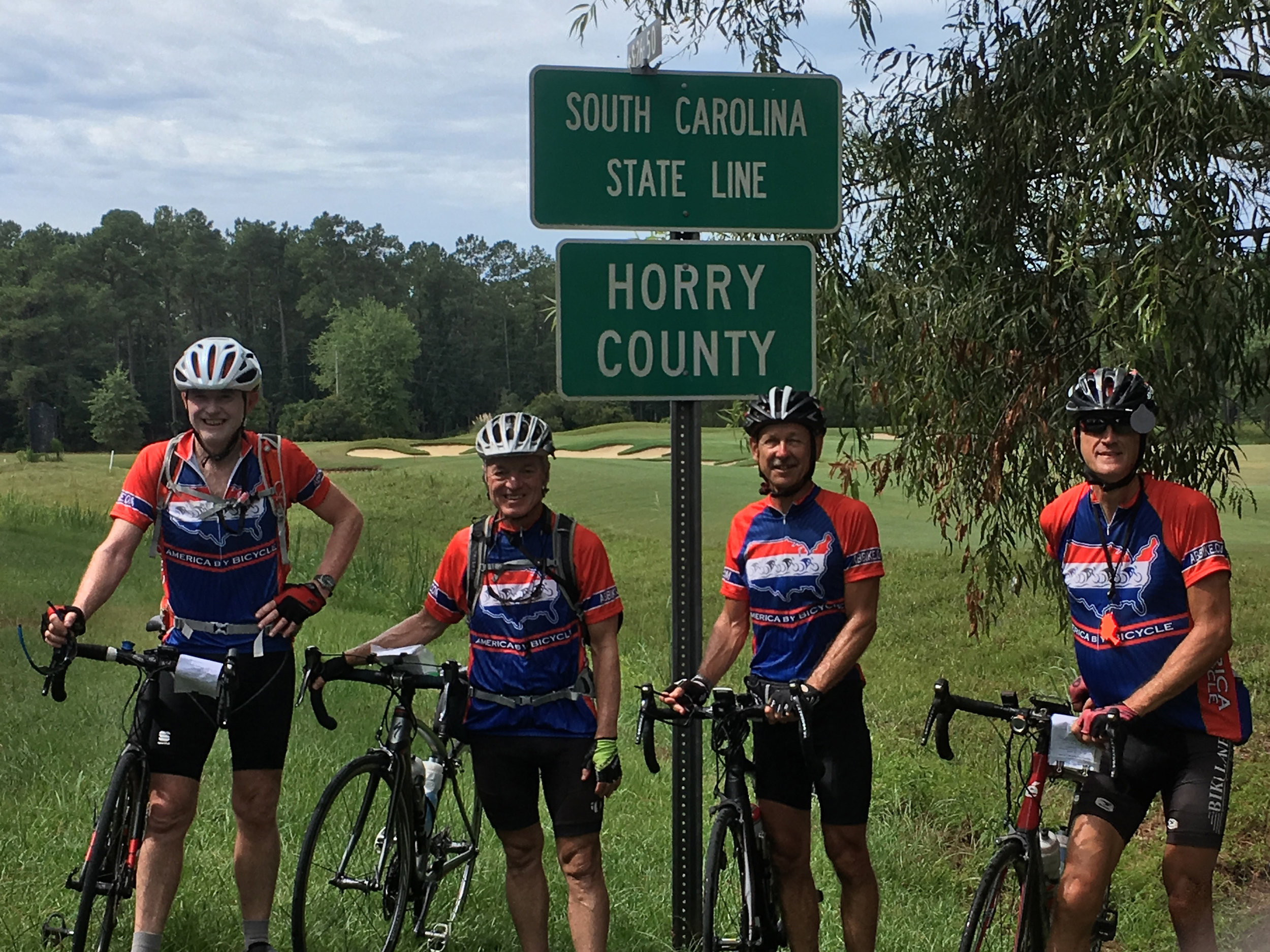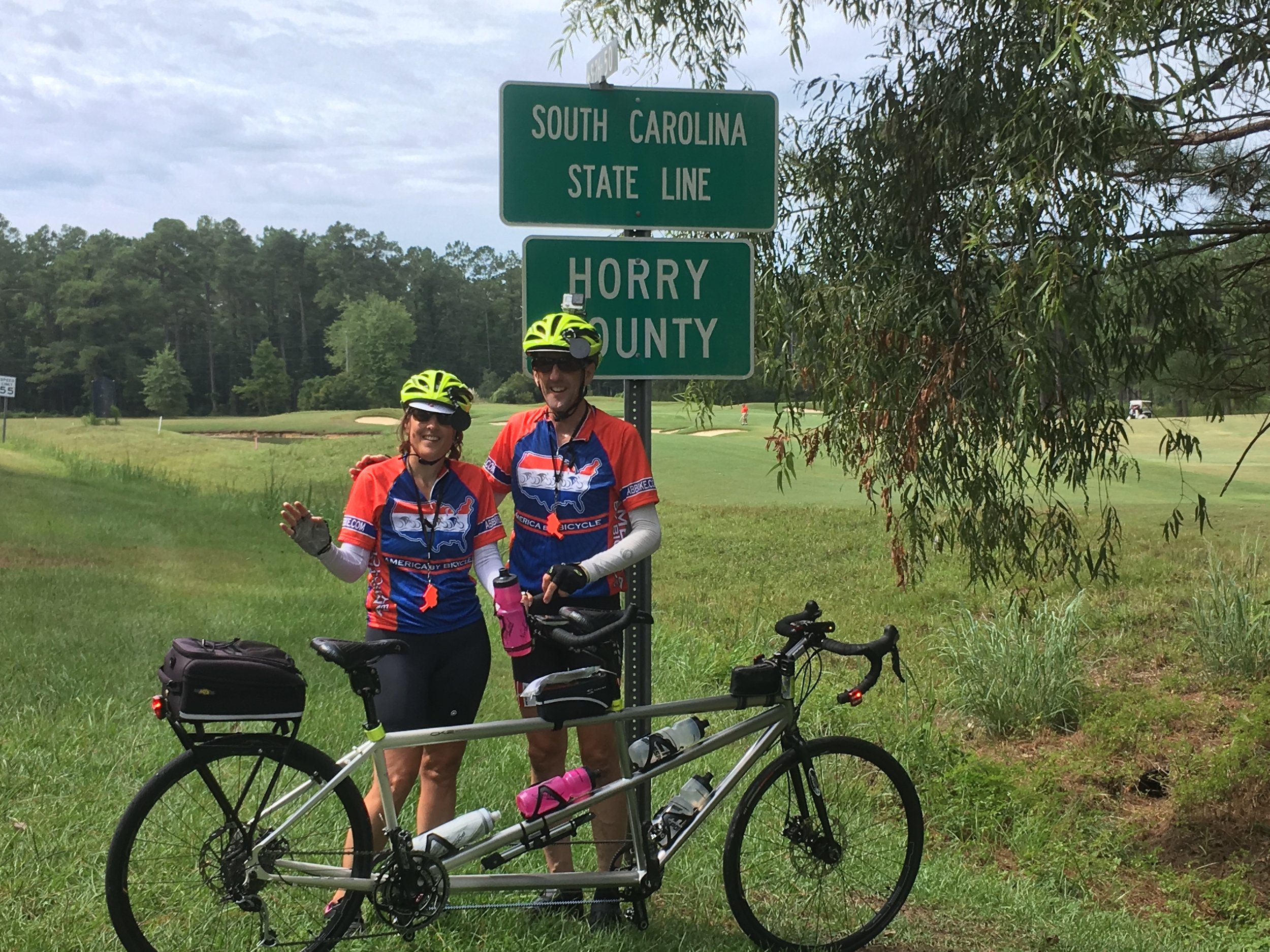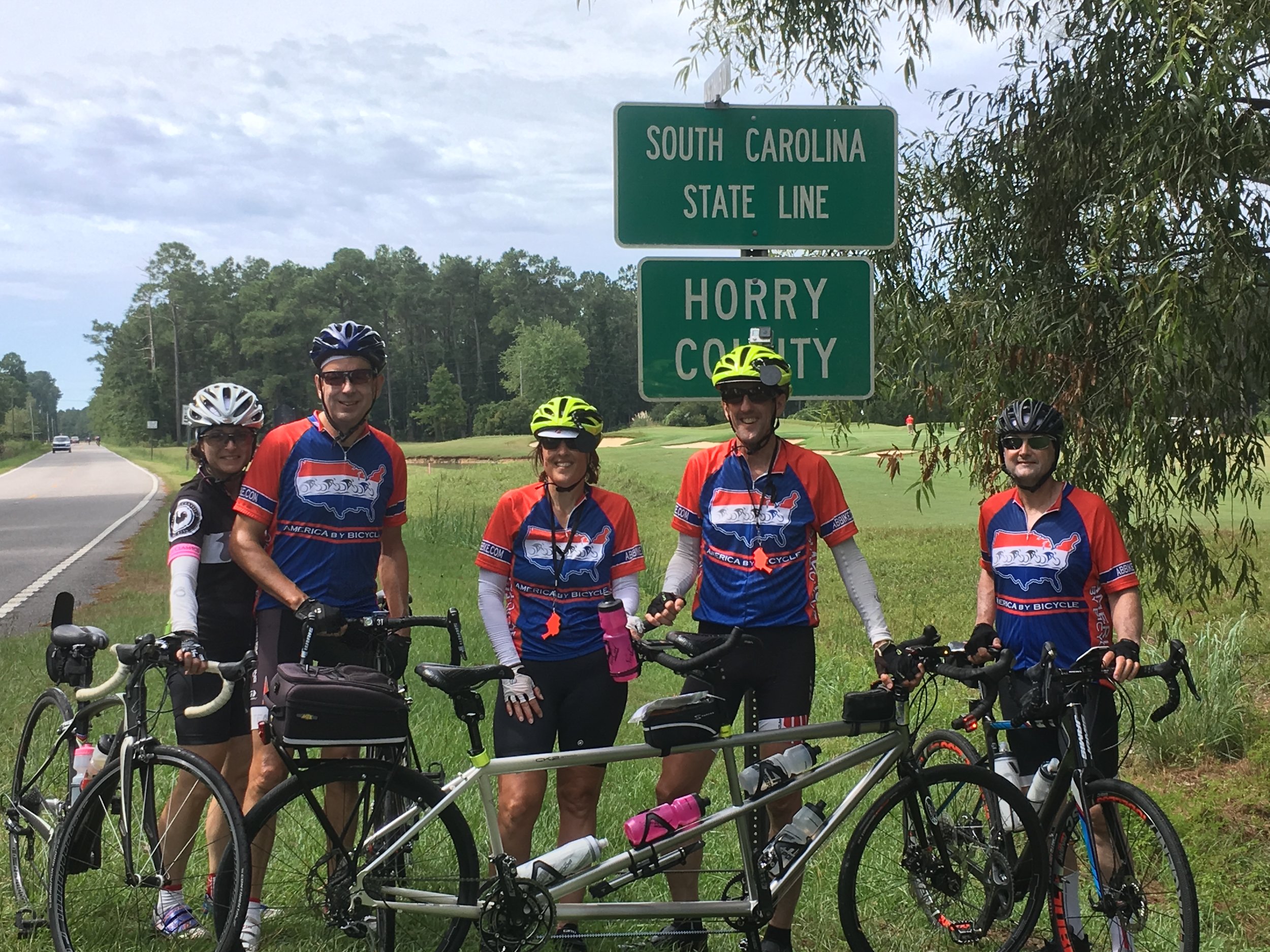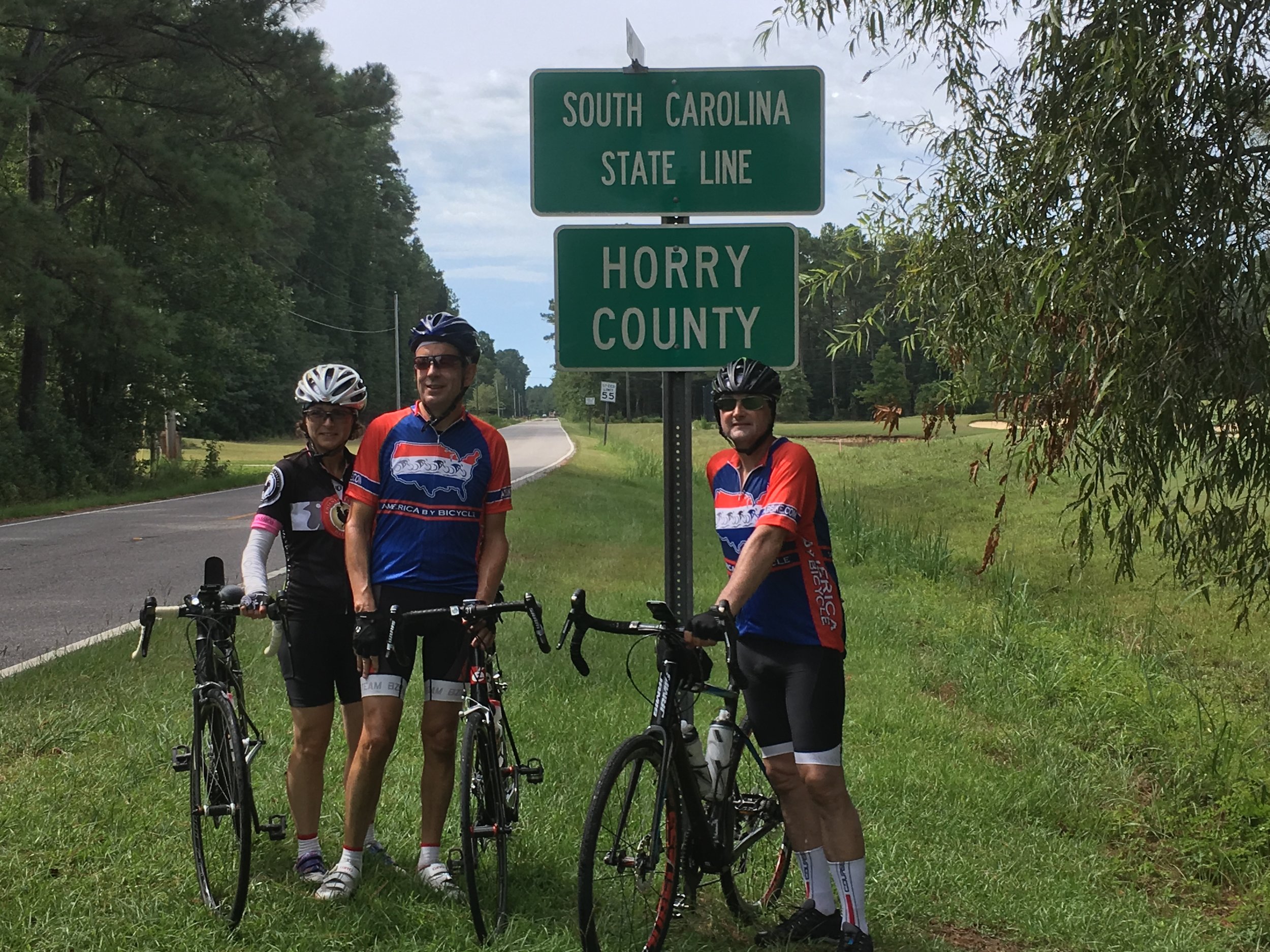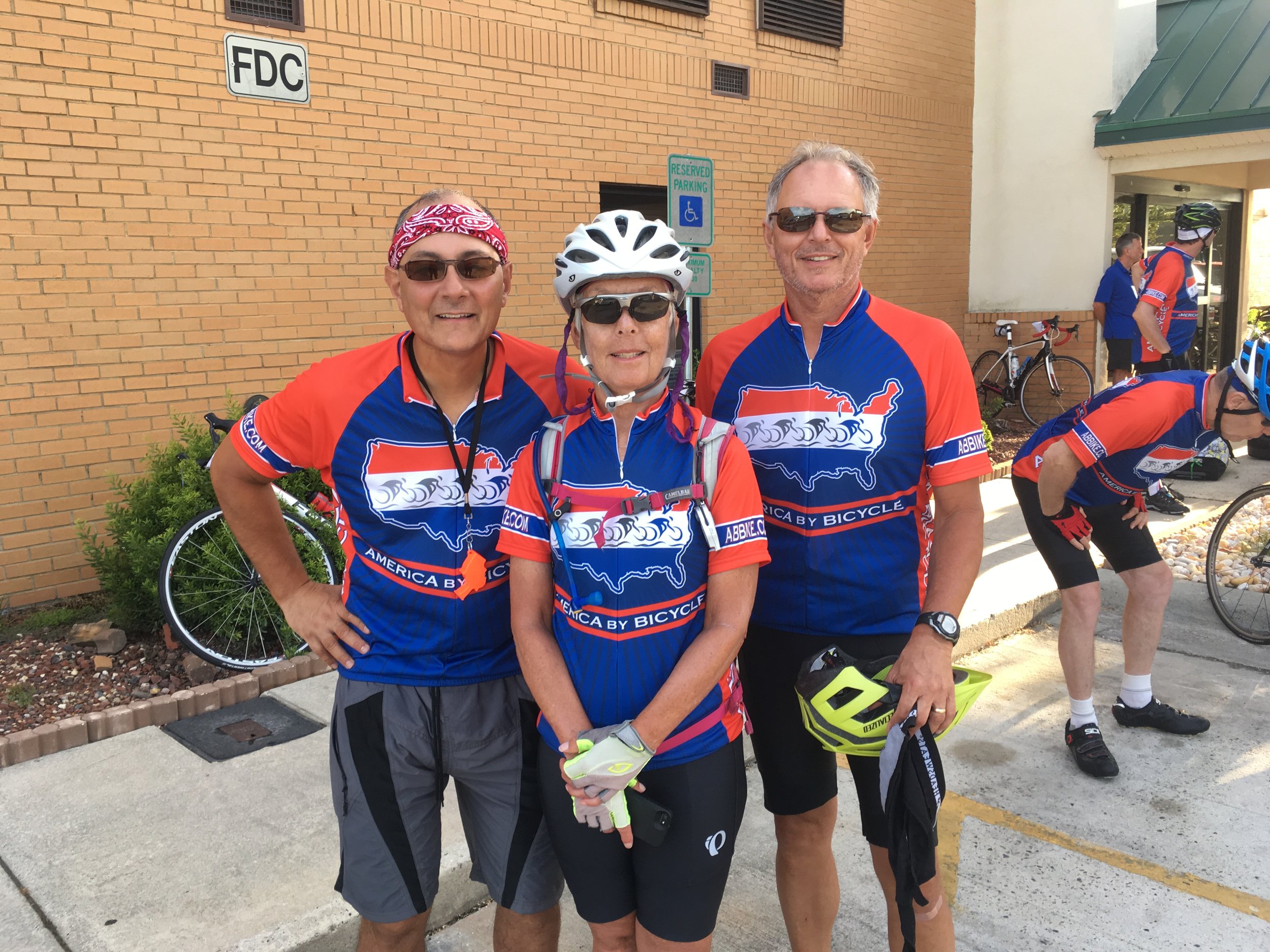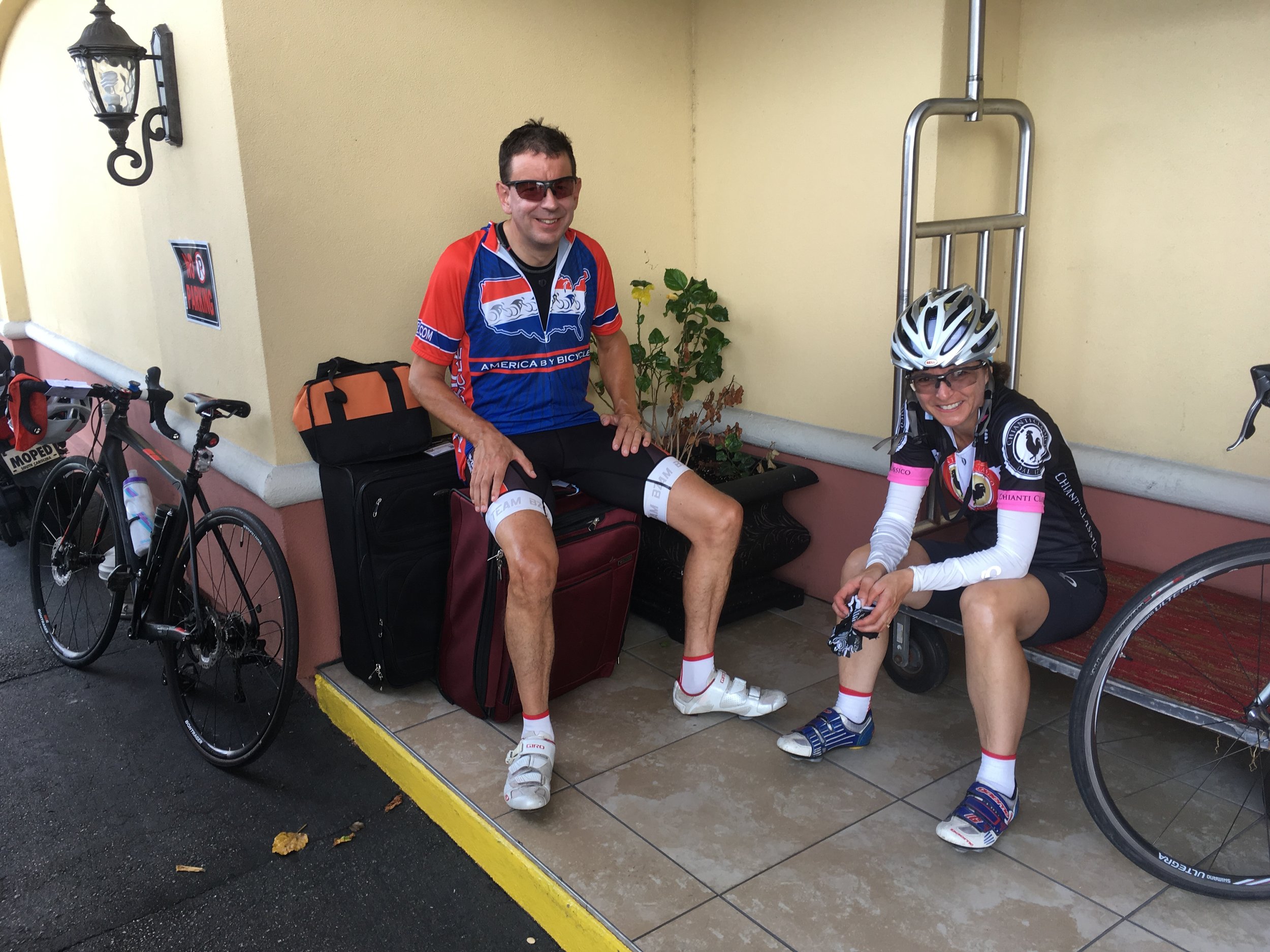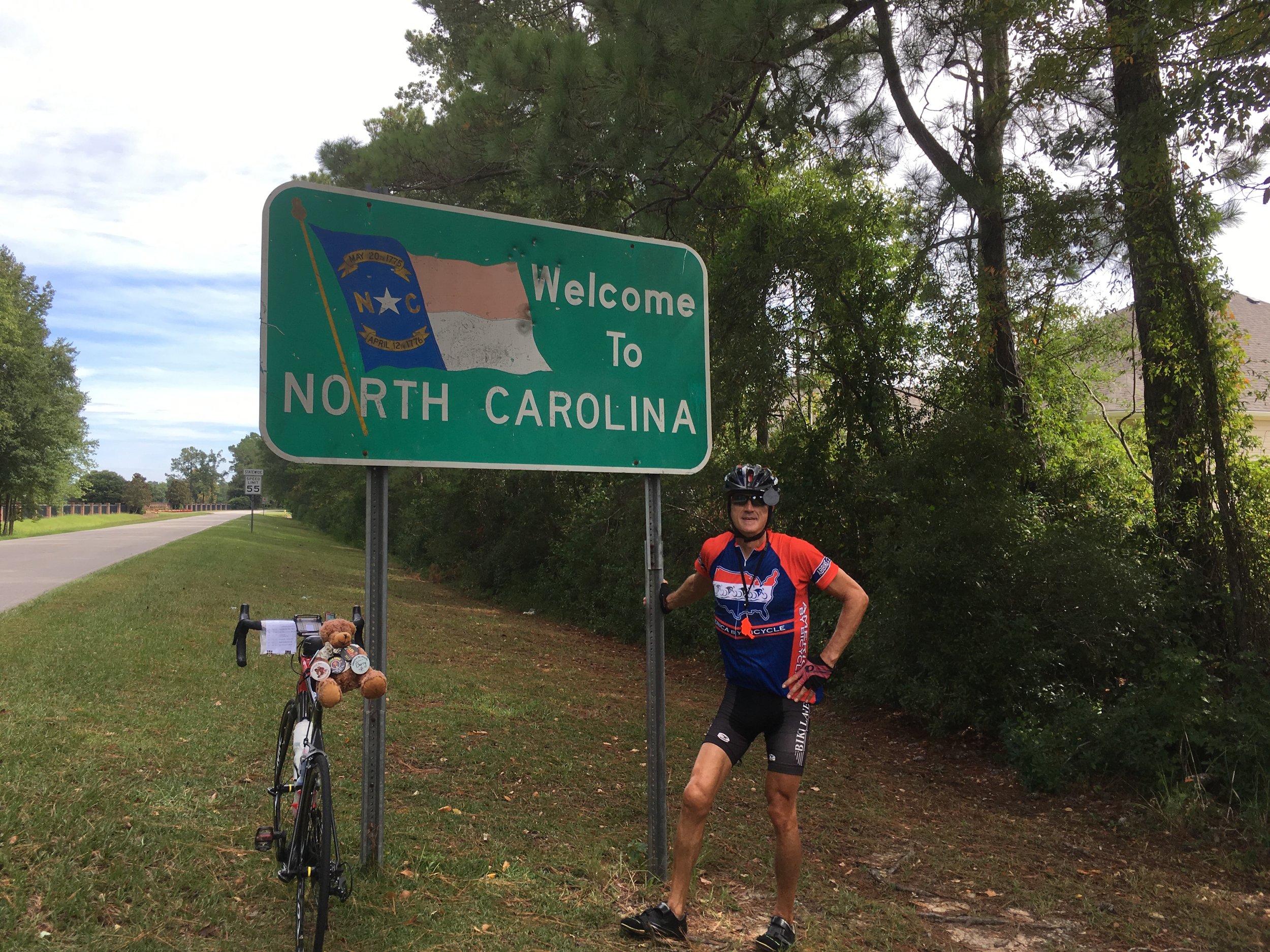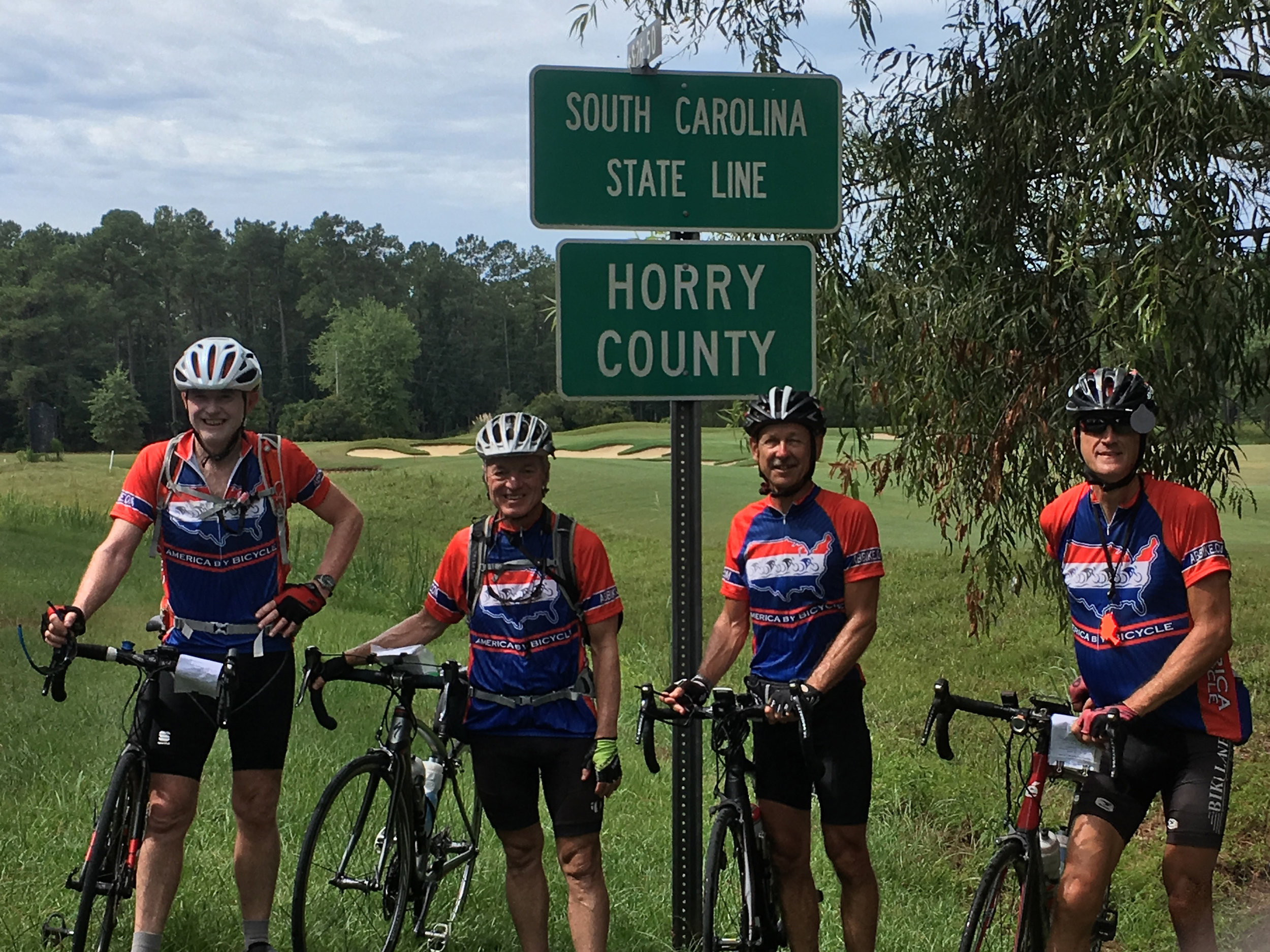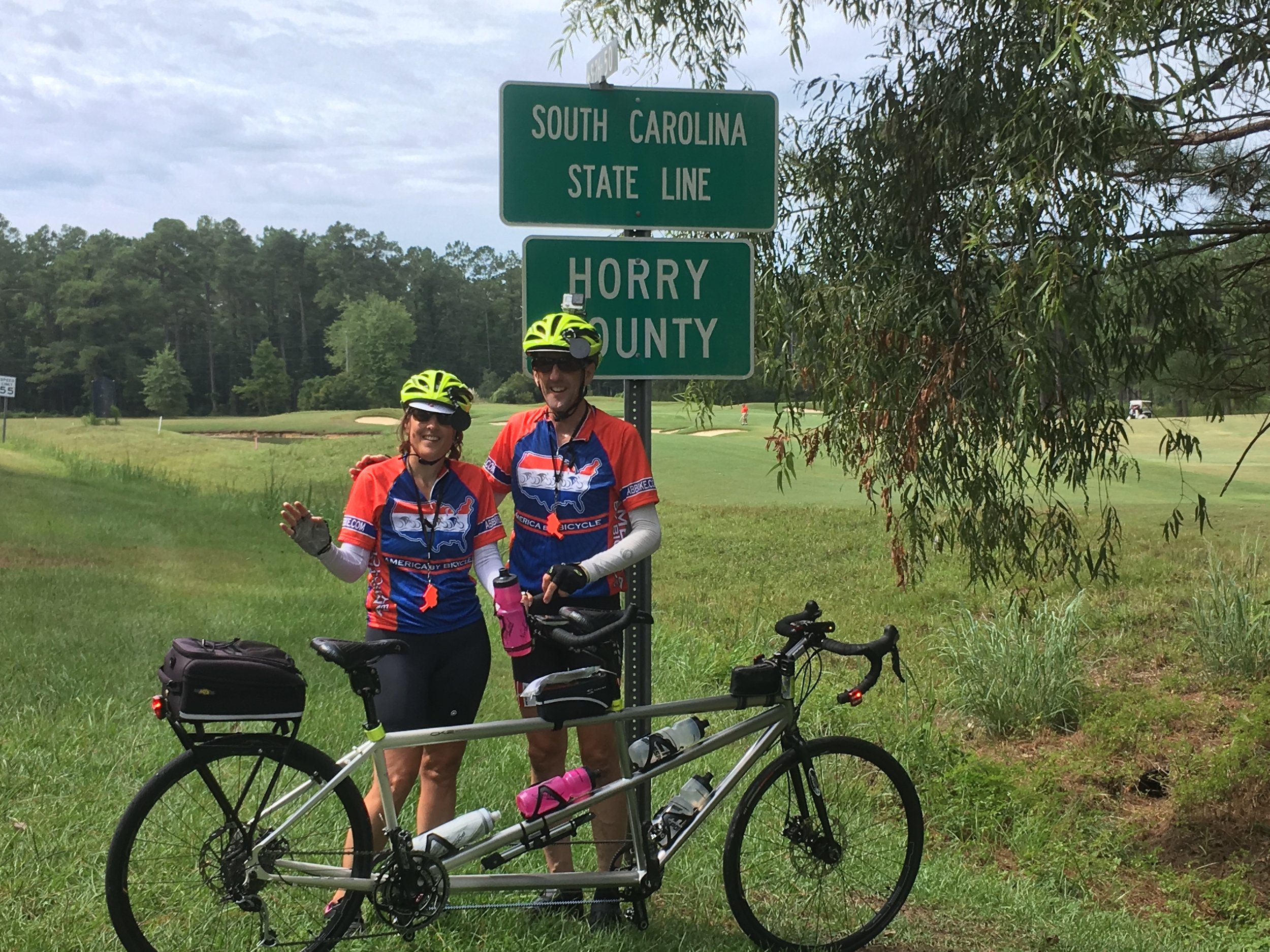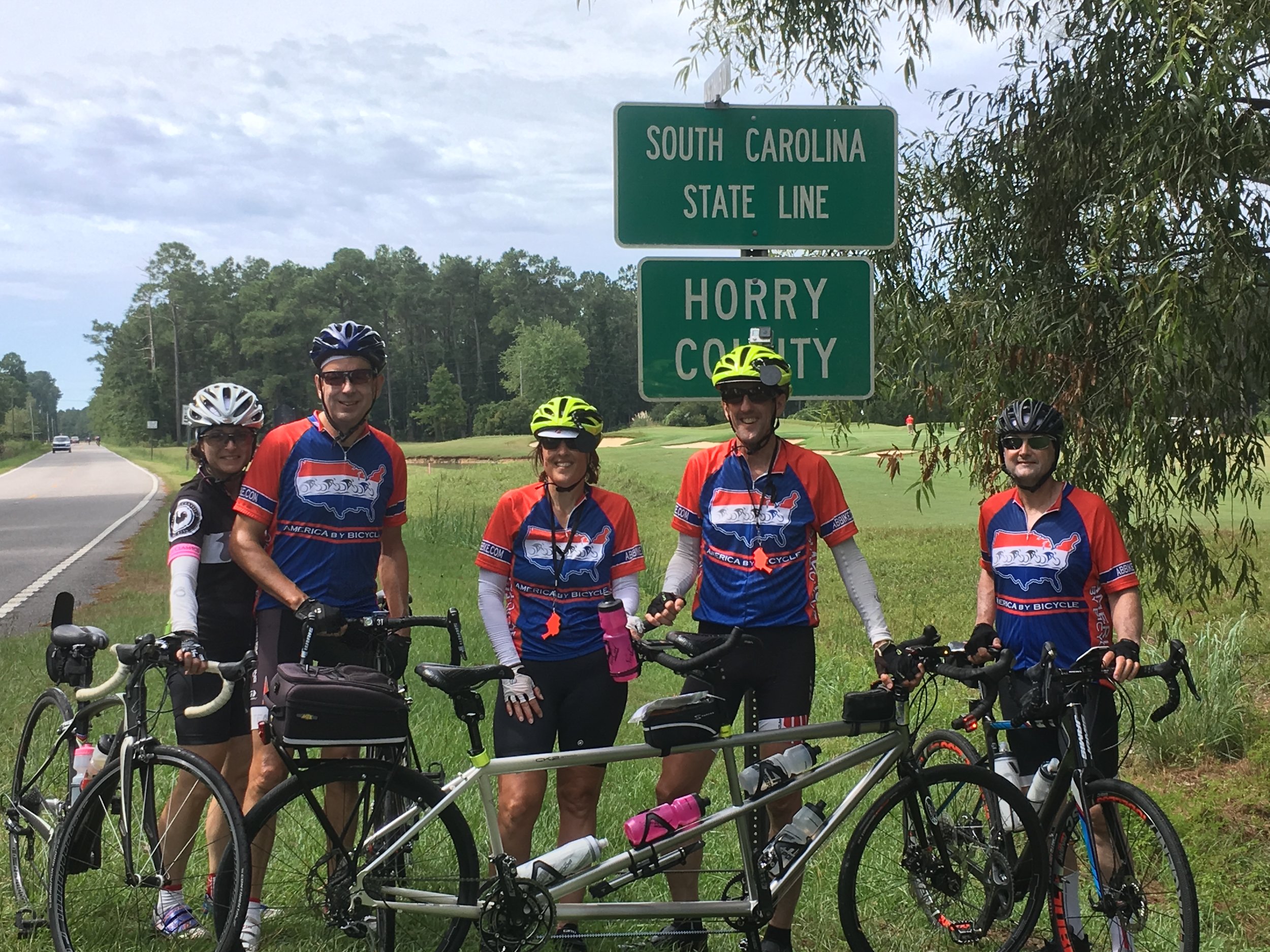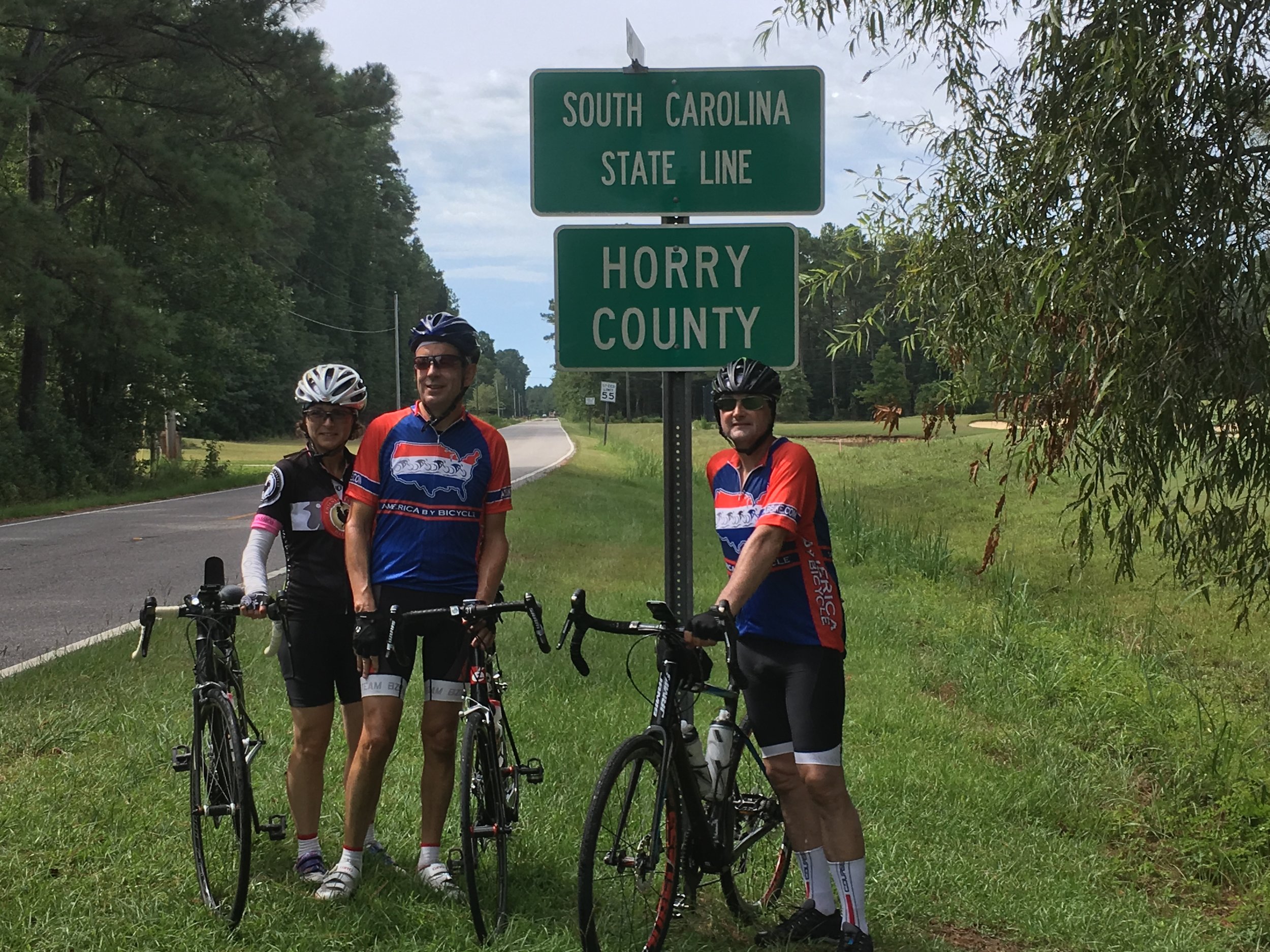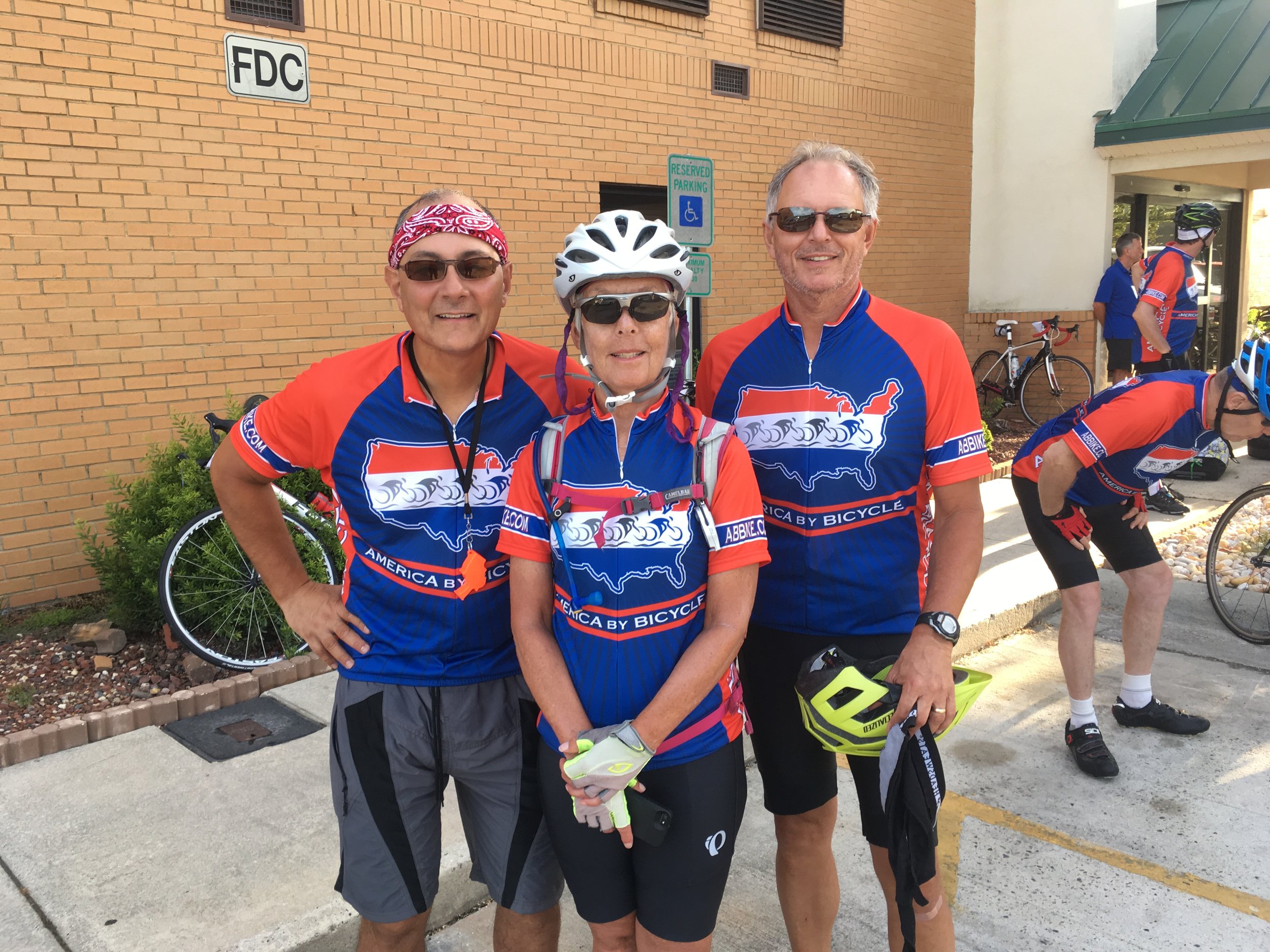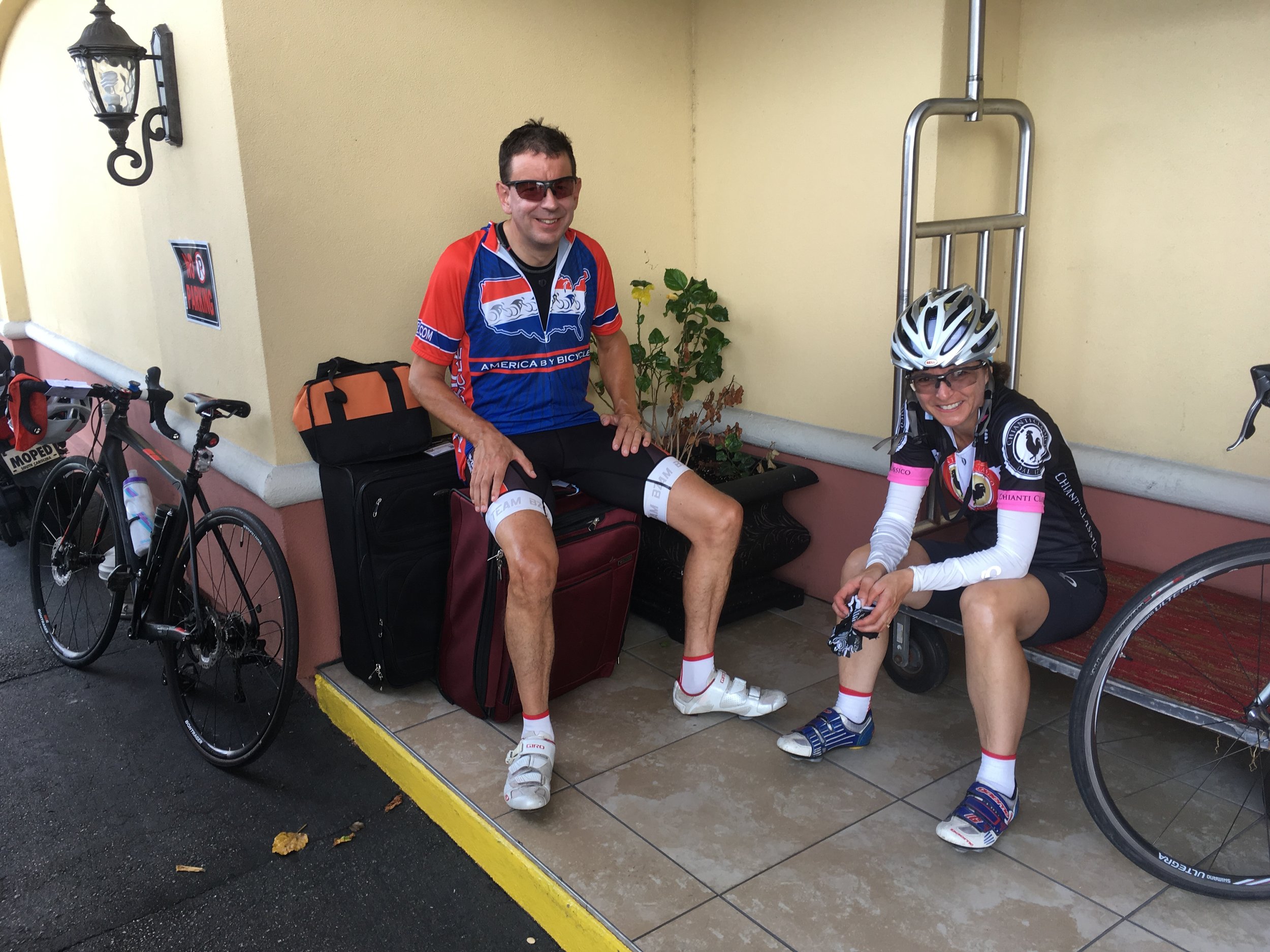 Weather: an awesome day for a bike ride to the beach, temperature was 67 F at the start of the day, calm winds, with some cloud cover to keep the heat in the low 80's
Highlights: Well, we started out in North Carolina and ended at the beach in North Myrtle Beach, SC. It was a great ride with only 750 feet of elevation gain and favorable weather. We are all pretty excited about a "REST DAY" at the Best Western Ocean Sands Beach Resort. They had the welcome sign up on the marquee out front.
We said goodbye to our "central" section riders, who finished today. We wish Gregg, Randy, Don & Donna continued safe adventures and hope they will ride with ABB again. We are also going to say goodbye to Jed, Michelle and Veronica as they leave us too. BUMMER! Some people actually have to work! We're hoping they will join ABB again in the future.
Along the route today, we crossed the North Carolina- South Carolina border. Depending on which side of the street you were standing on, you could change states, in the blink of an eye! Many riders took a few minutes to have fun at the border before heading to the hotel.
Riding into town was a great adventure for some of the riders! Yes, we have ridden to the beach in South Carolina. There are palm trees, sand, Tiki bars, bikinis… and a well-deserved rest day.
With a variety of activities for the day off, riders are busy networking and making plans for FUN! When we're not riding our bikes, "Life IS a BEACH!