Day 14 Emporia, VA To Battleboro, VA 59 Miles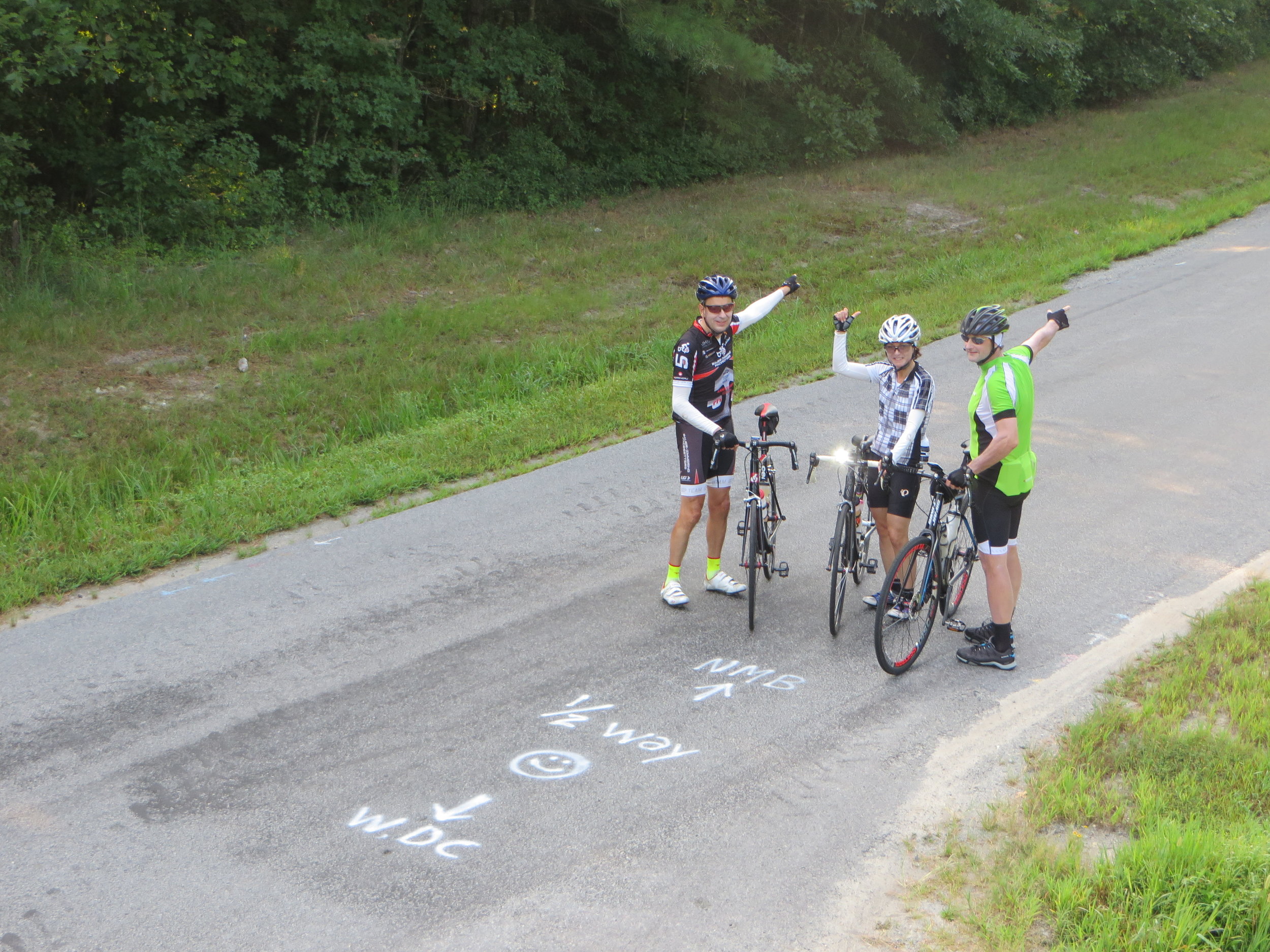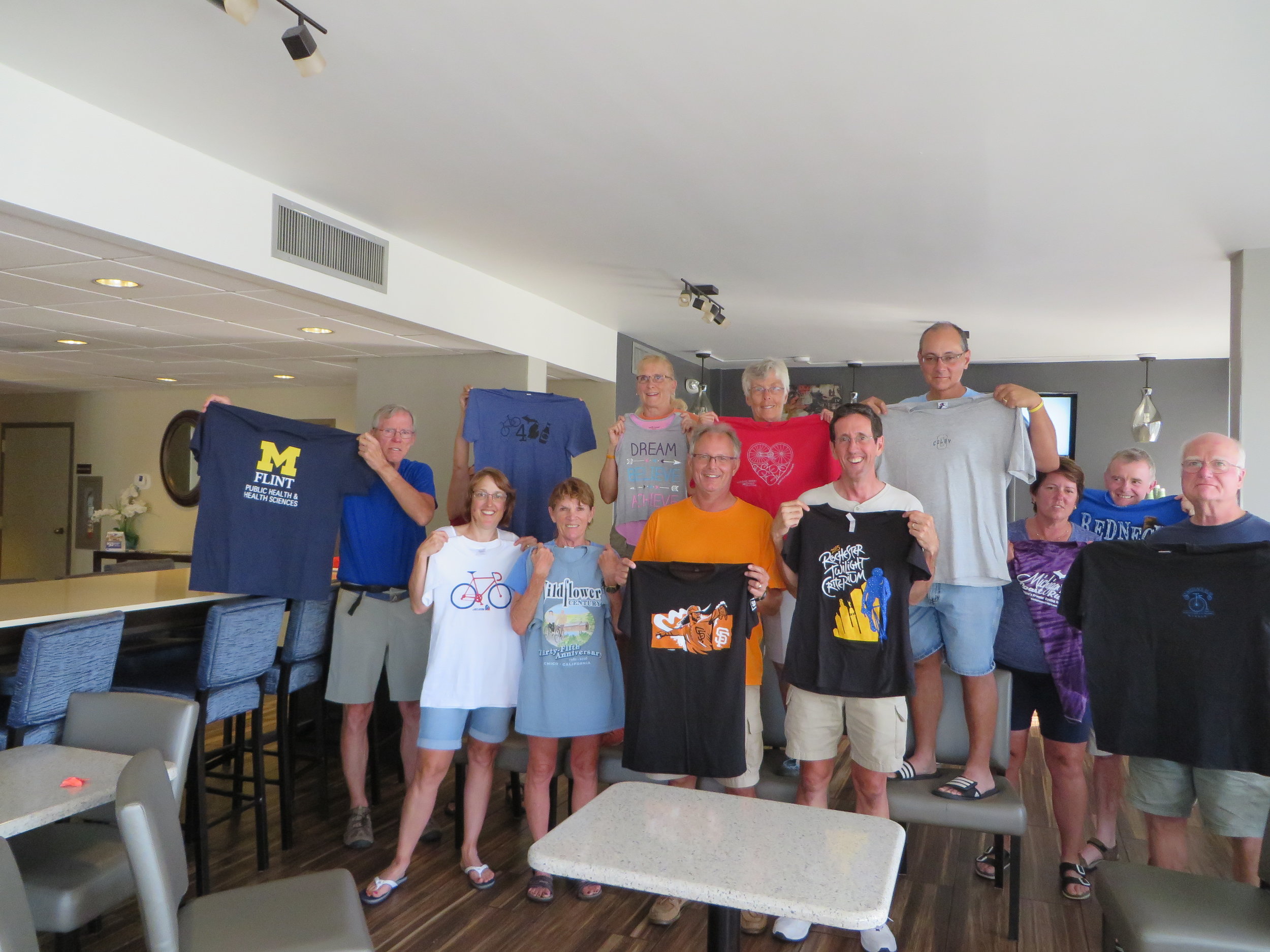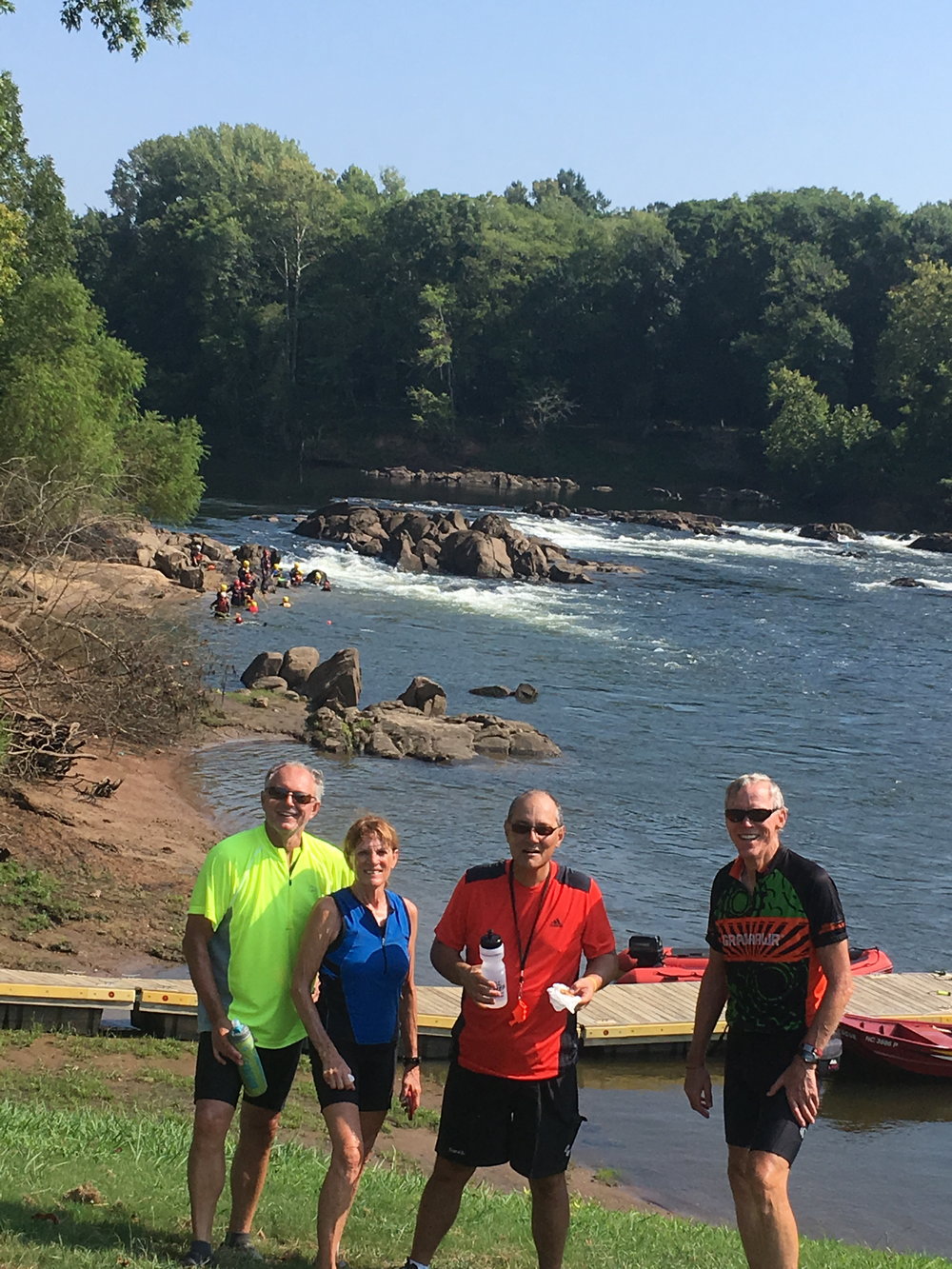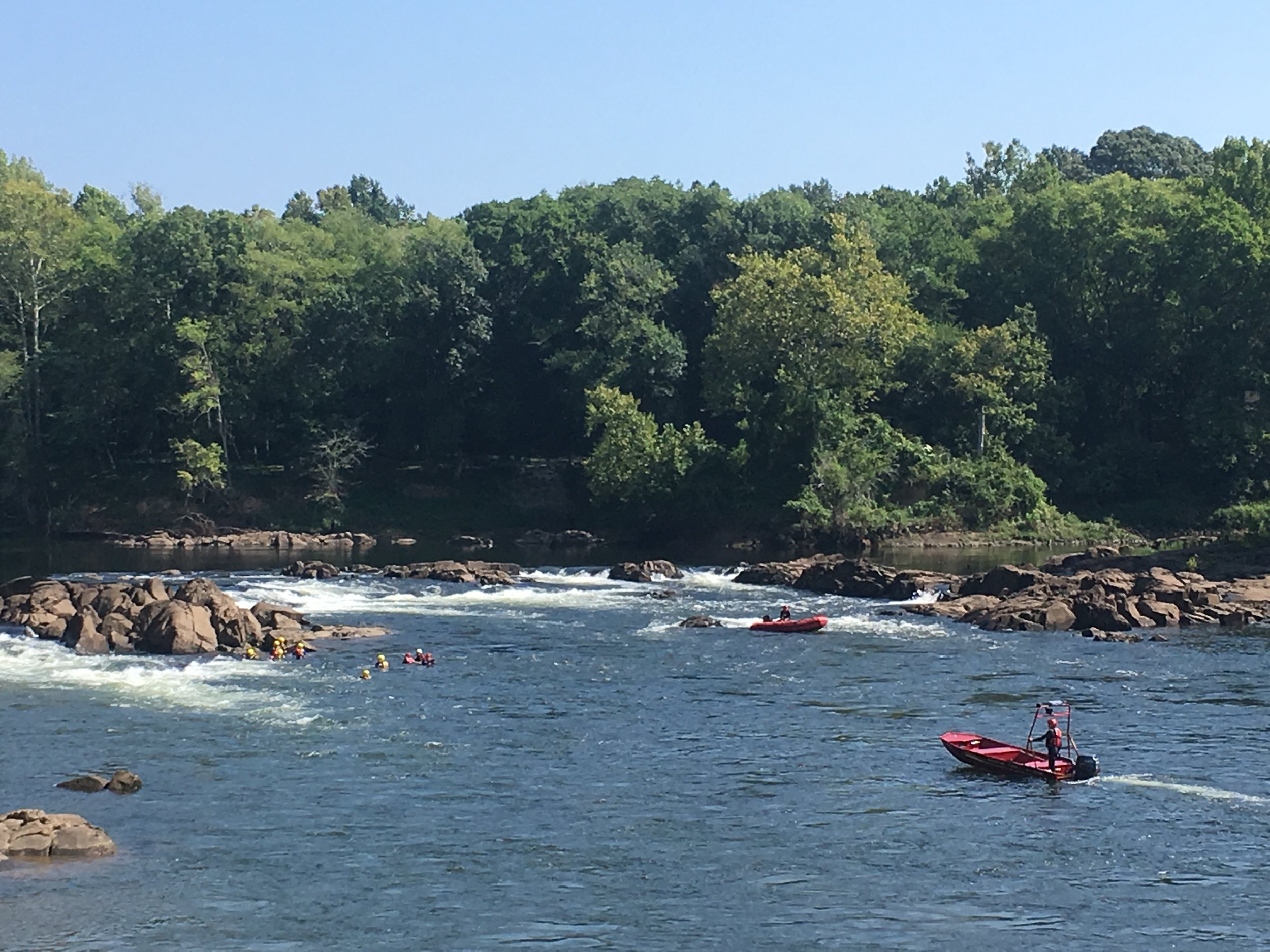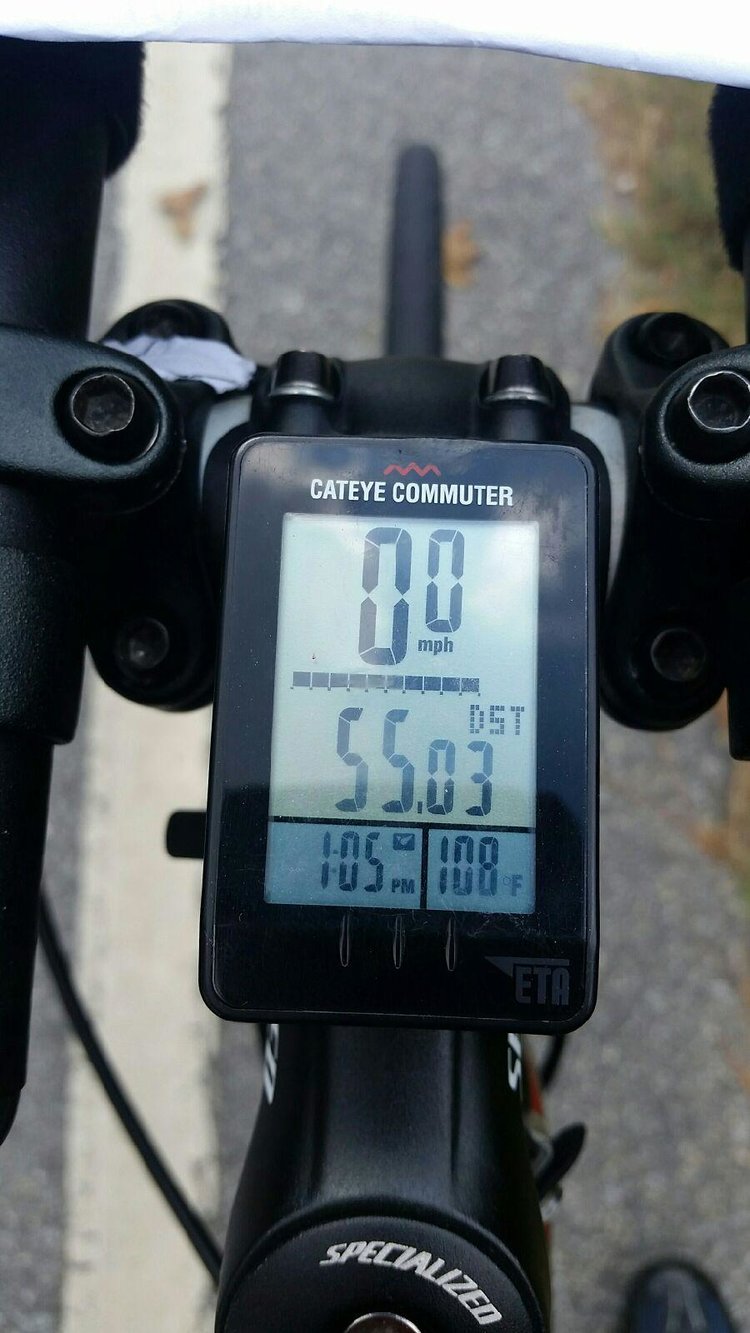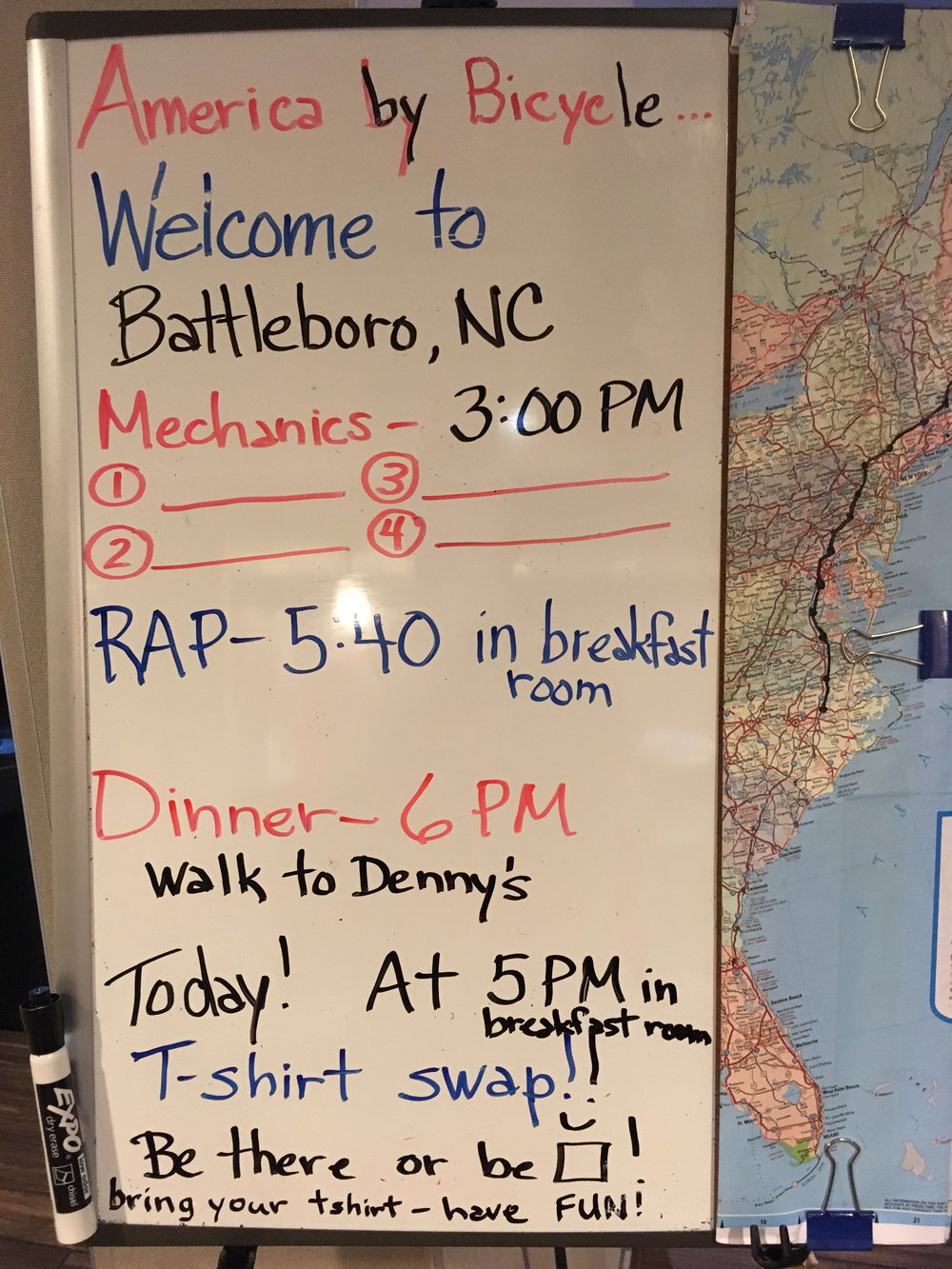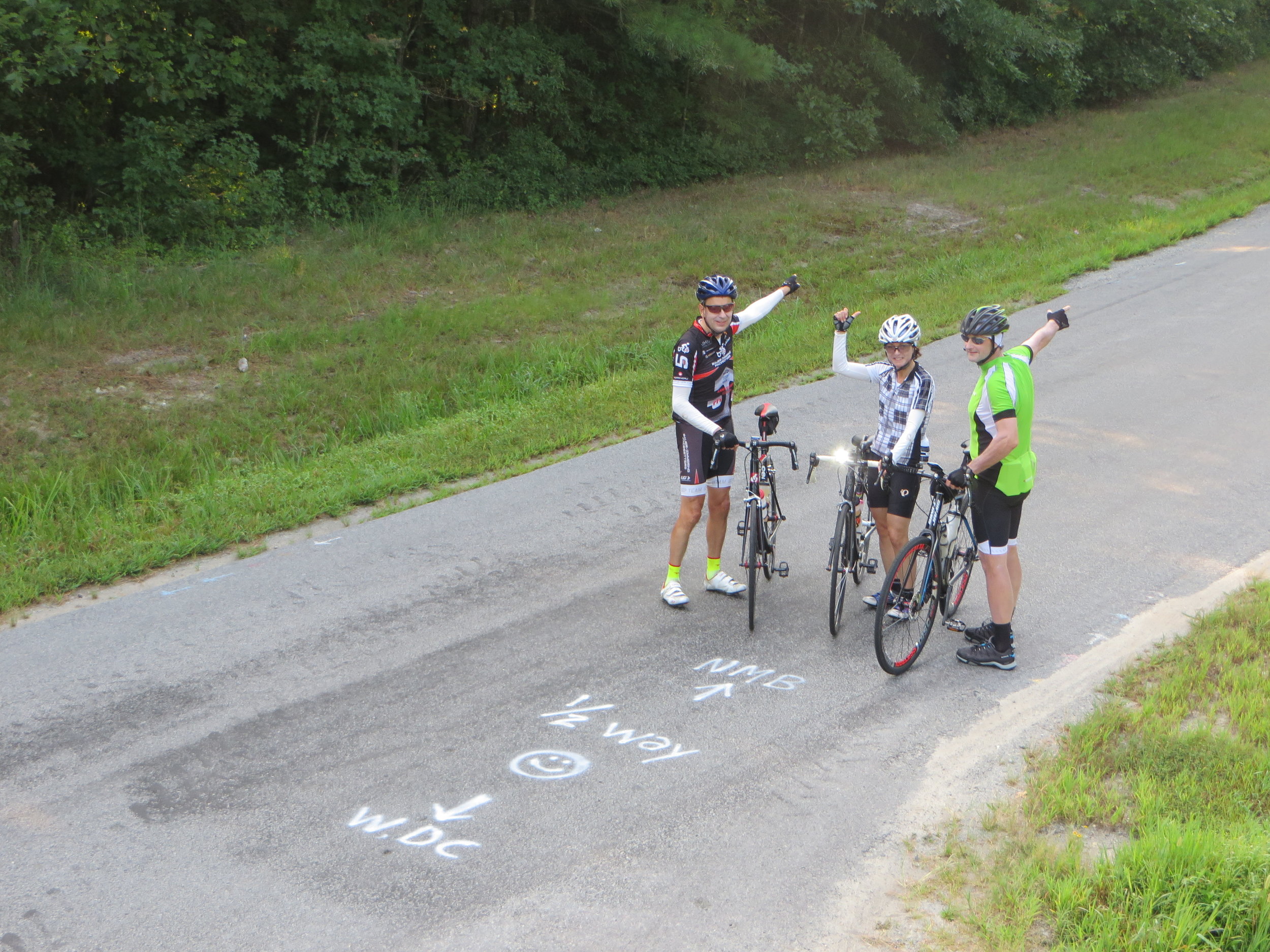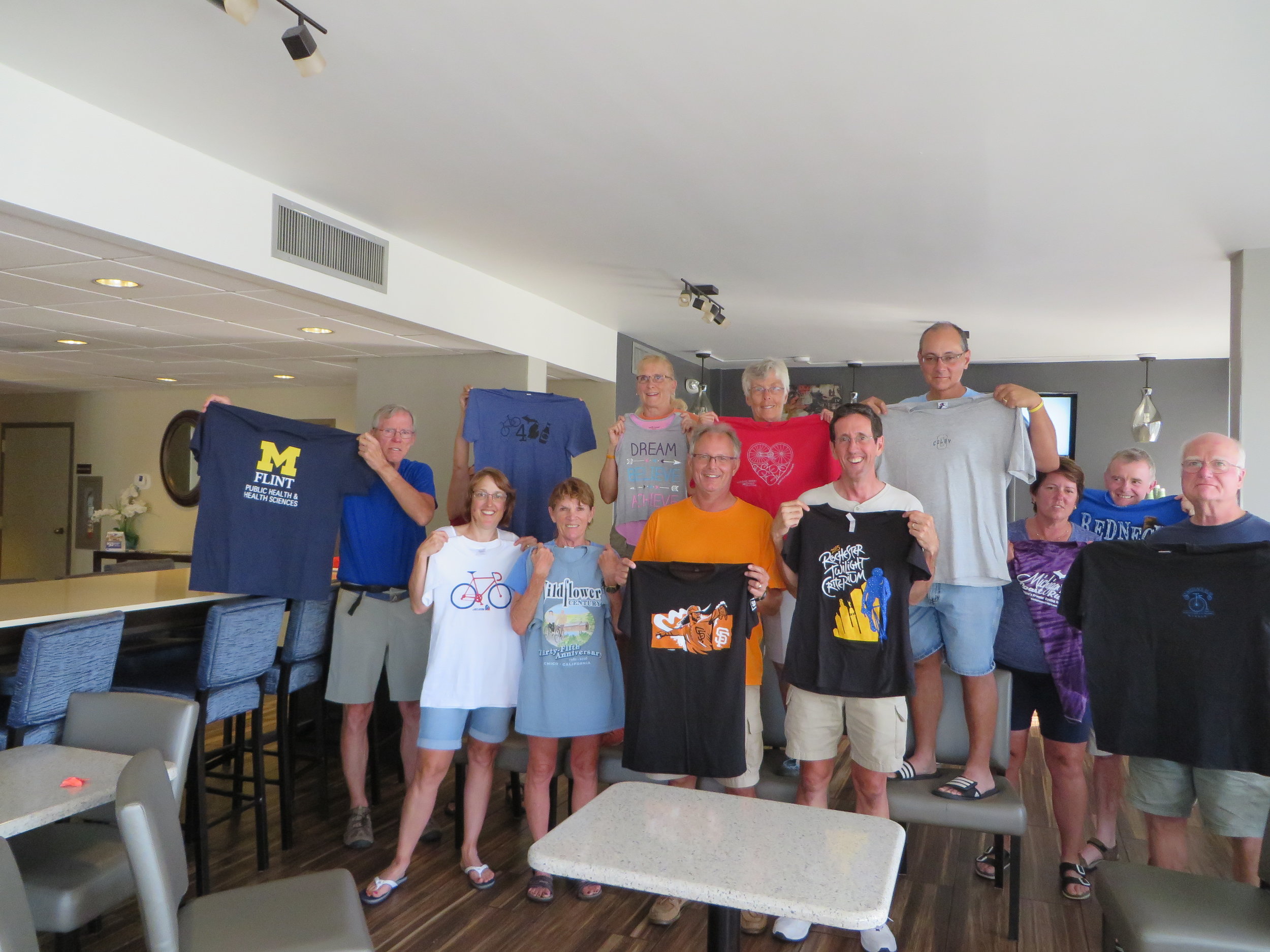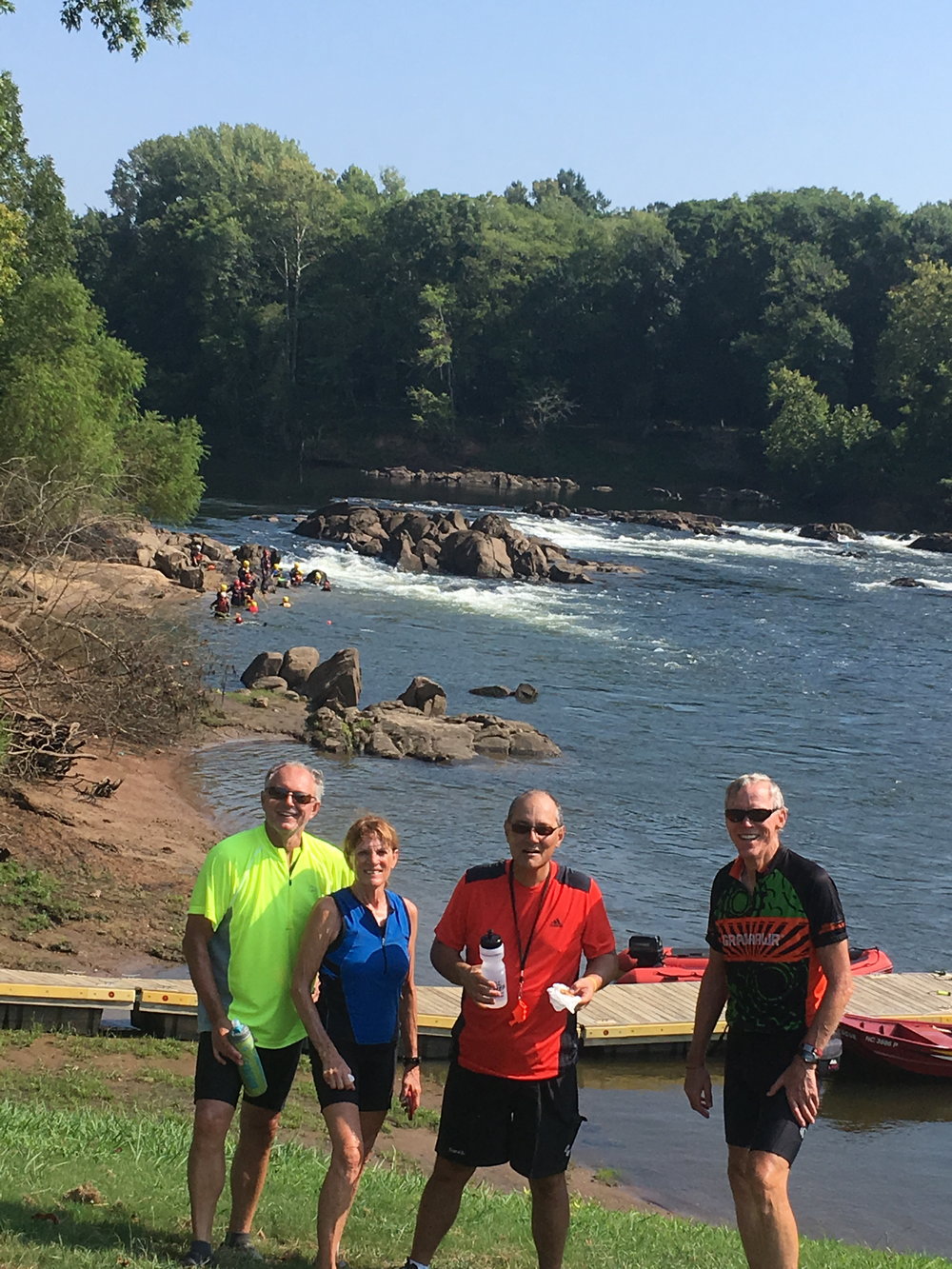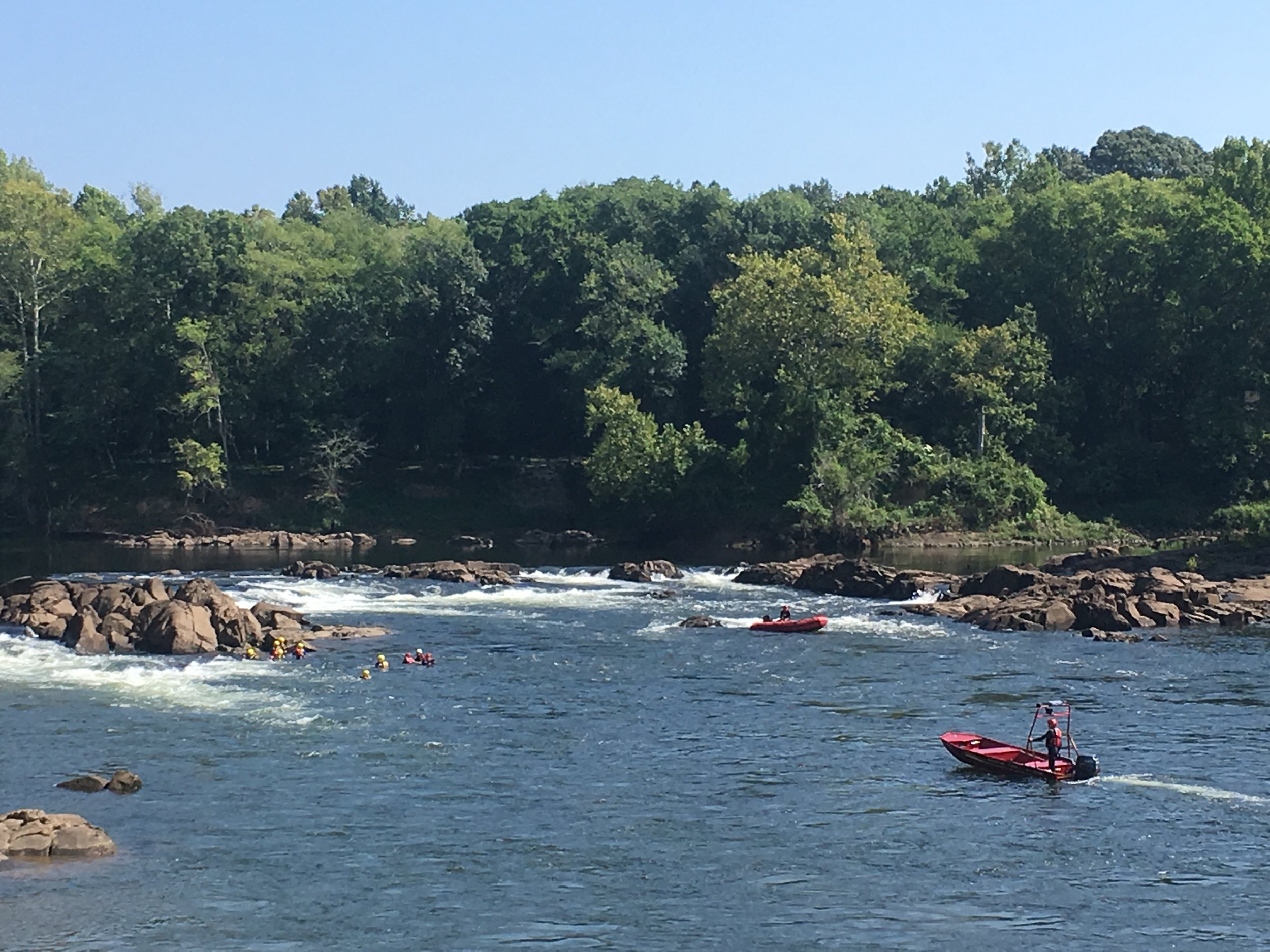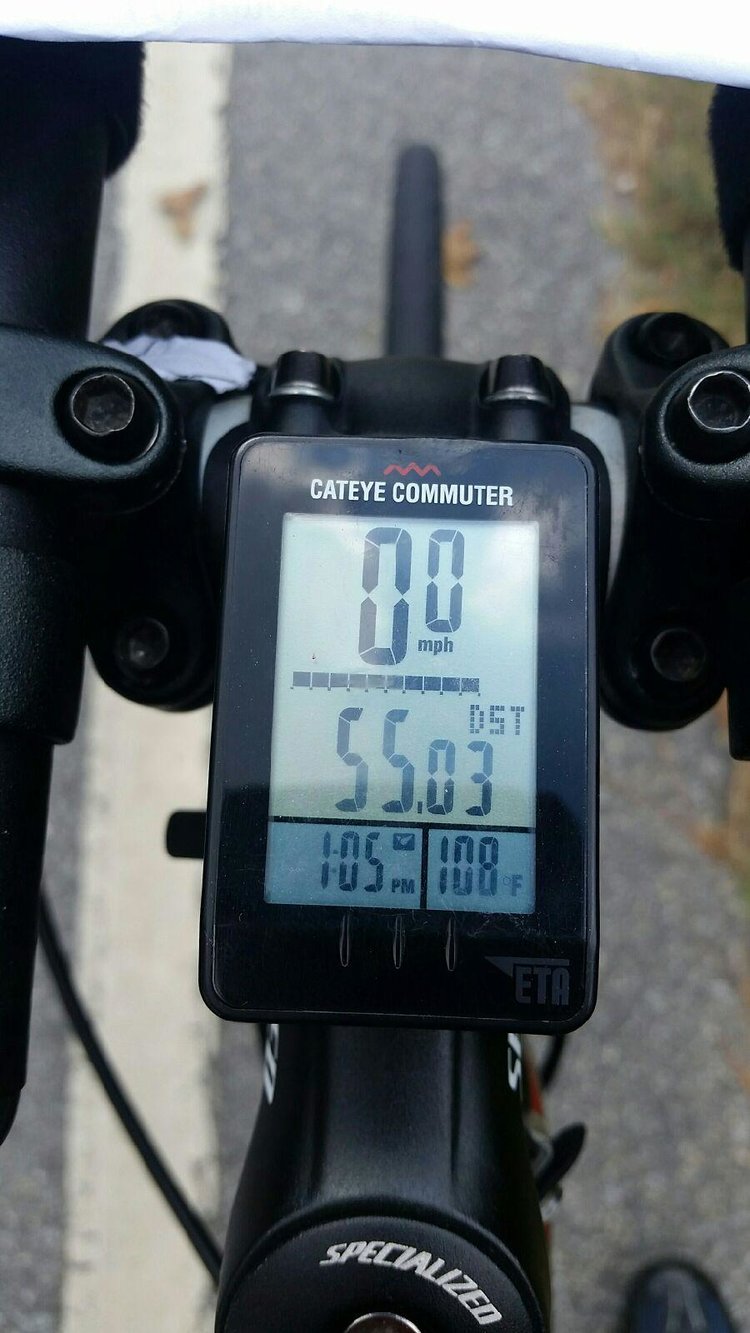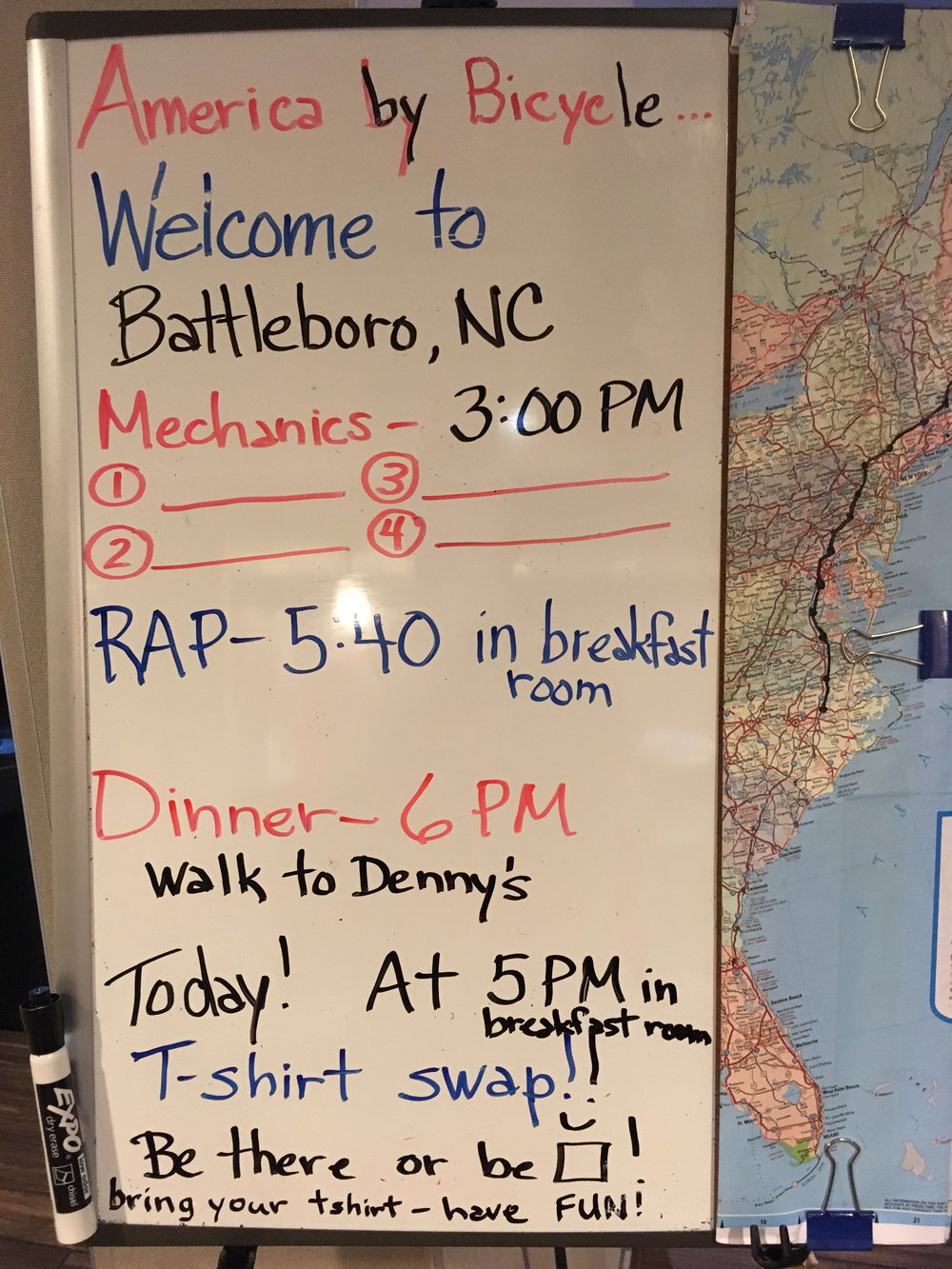 Weather: mid 60's at the start of the day, with a bit of a headwind, as the day continued, it heated up and we had a bit of a tailwind, high today was 99 F but it felt much warmer!
Highlights: Today was a "short" riding day. Yes, it was 59 miles, but these folks are strong and everyone was at the hotel by 2 PM. At 14.4 miles today, we crossed into North Carolina, our 9th state. We left the narrow roads of Virginia behind and were welcomed by wider roads with bigger shoulders. We only had 1080 feet of climbing today. This ride is starting to flatten out! Today was the "½ way point" for our "Central" section riders.They are more than halfway to North Myrtle Beach, SC.
As we refueled our bodies and filled our water bottles, we watched the members of the Fire Rescue Team practice their "swift water rescue" skills in the river. This beautiful park was a welcome sight as the day heated up. One of the riders recorded 108 F degrees on his bike computer. Yes, it was a scorcher!
Eight miles later, we cycled through Historic Halifax, which was established in 1757. There are a number of buildings that remain and this picturesque town is on the "National Historic Registry".
We had our "T-shirt Swap" today and with 13 participants swapping shirts. Each shirt had a story to go with it. Some of the stories sounded as if the storytellers have a "flexible attitude with facts", but the t-shirt swap was fun, as usual!
Maybe you haven't heard but today was "National Stand on Your Head Yoga Day". One of our riders did her part to make this day memorable!