Day 12 Fredericksburg, VA To Mechanicsville, VA 72 Miles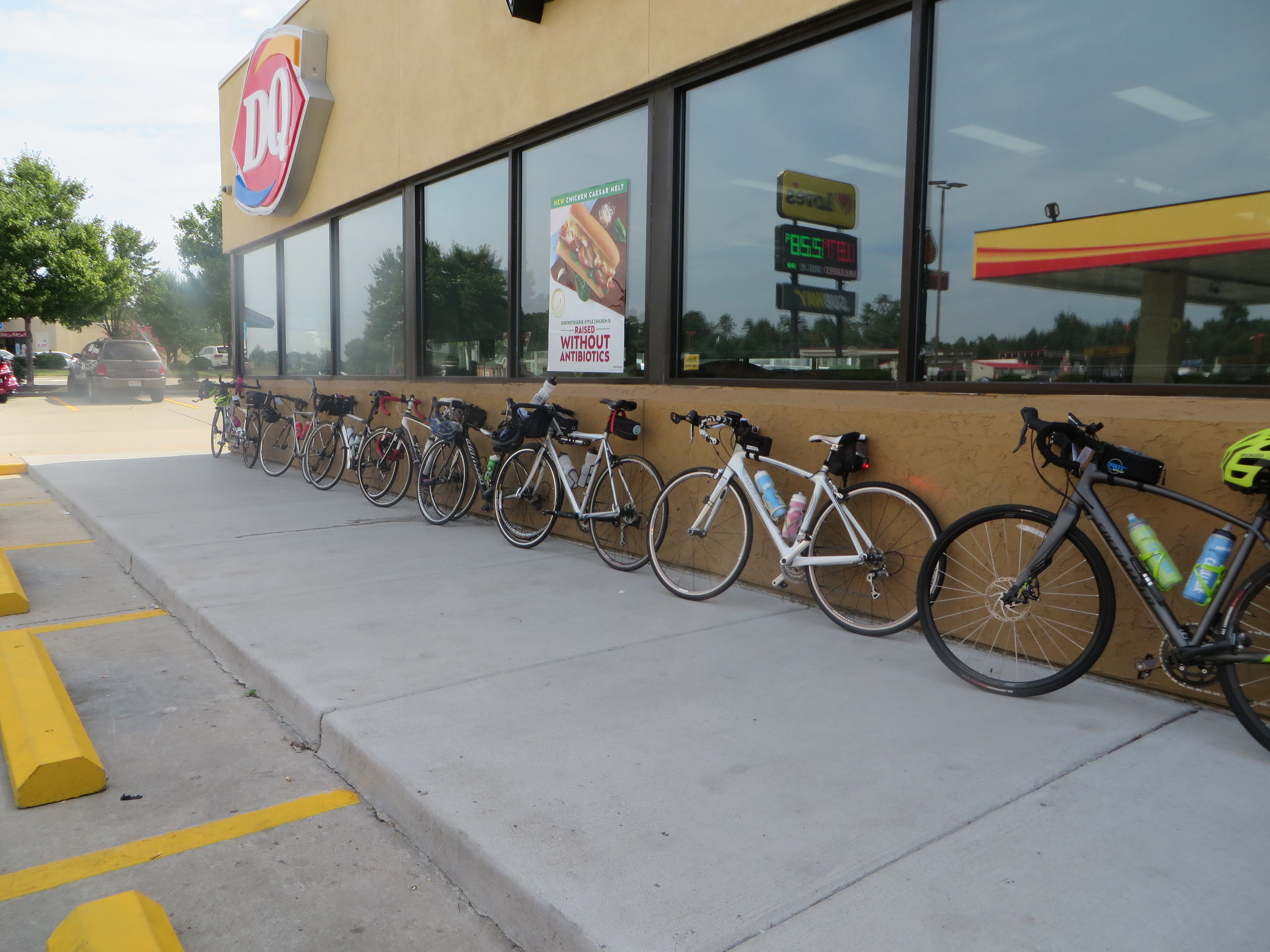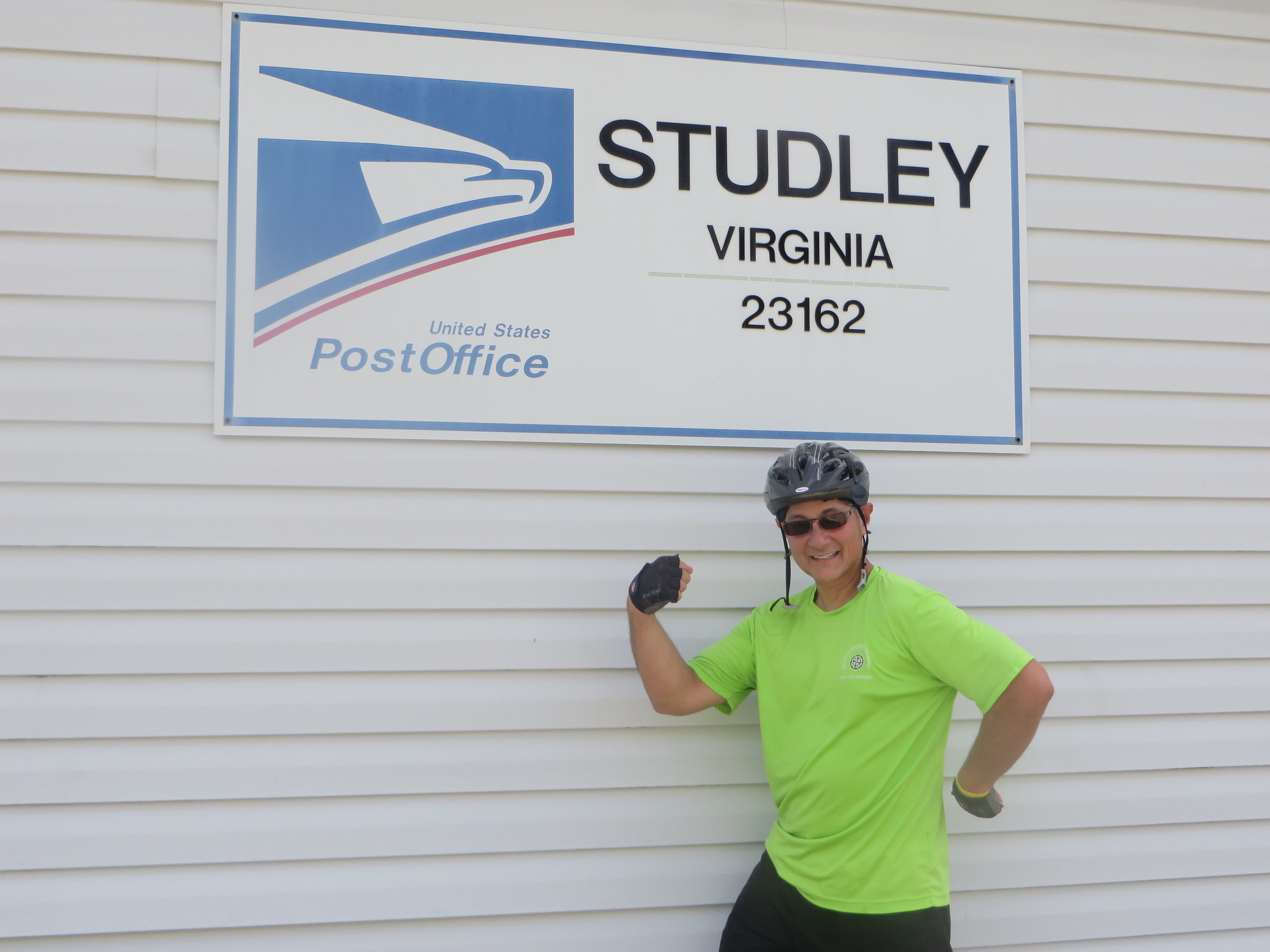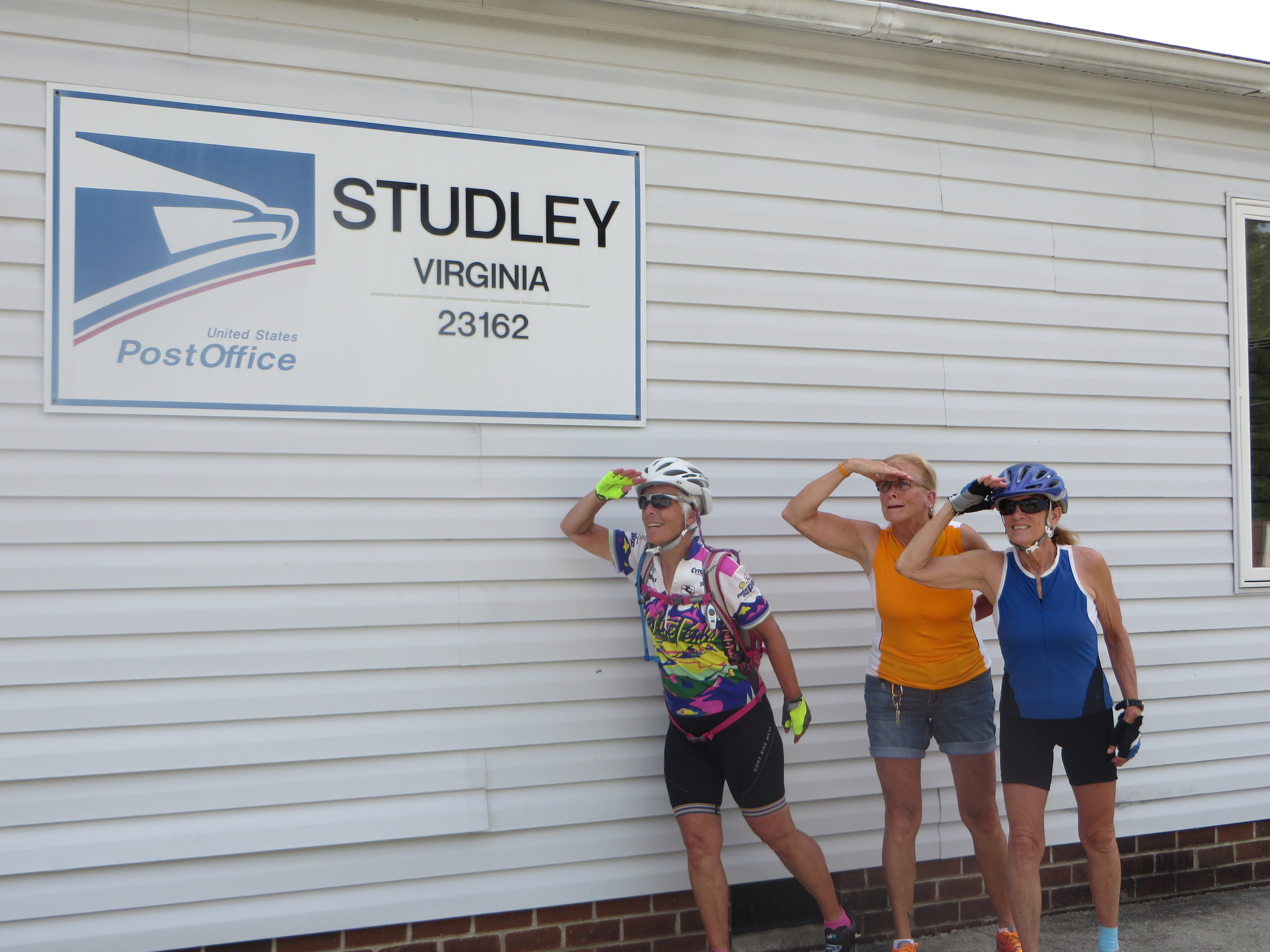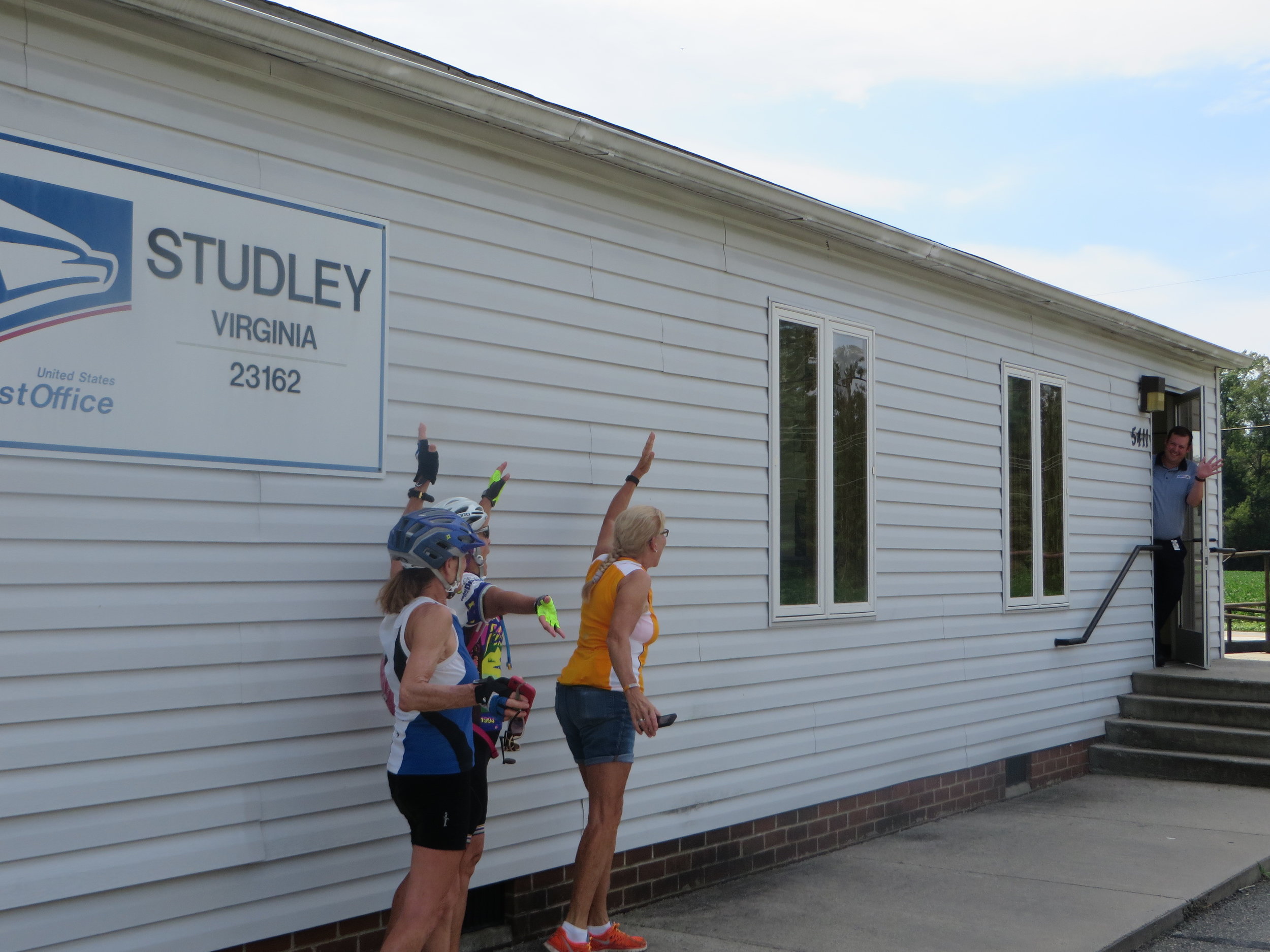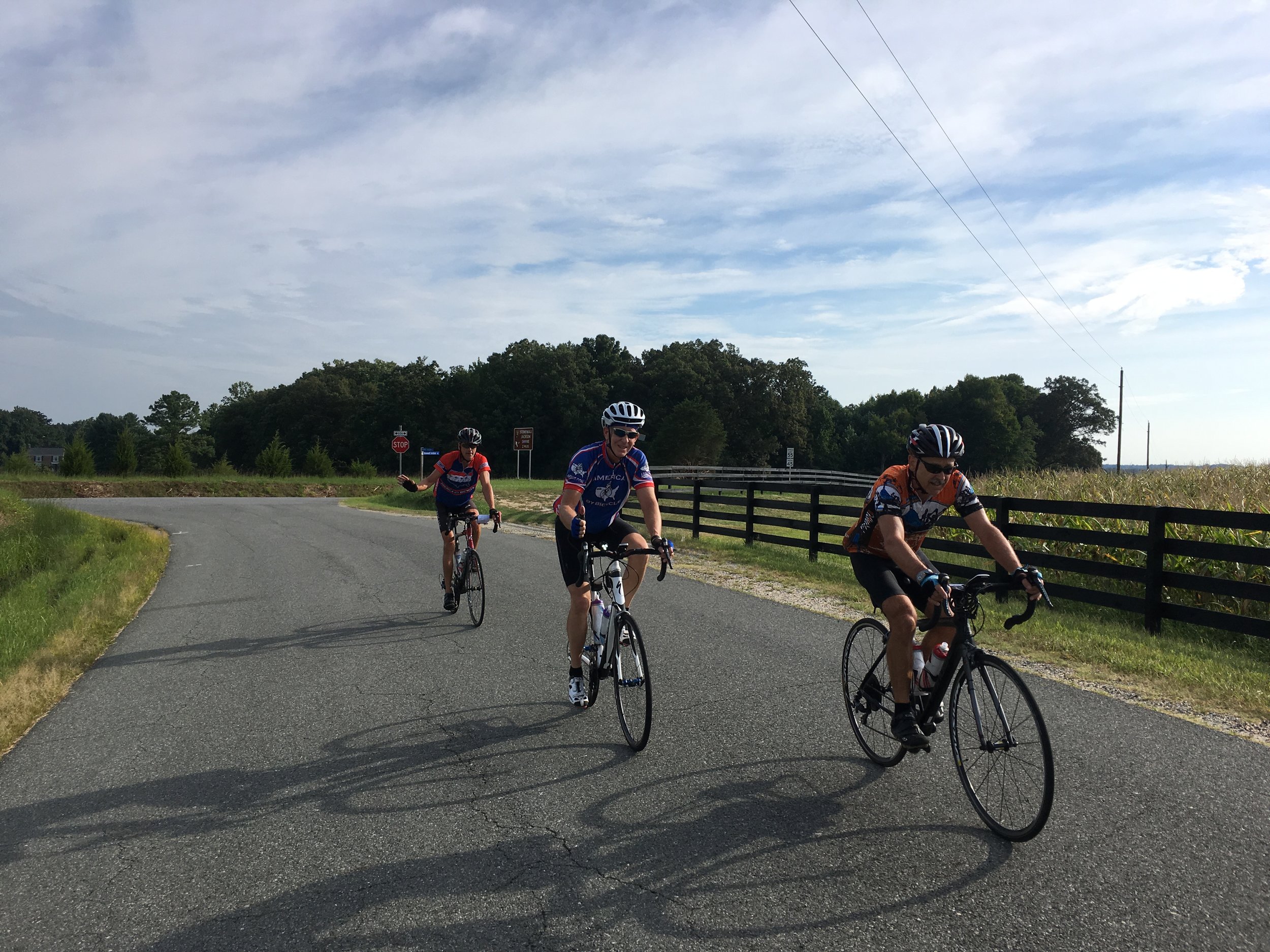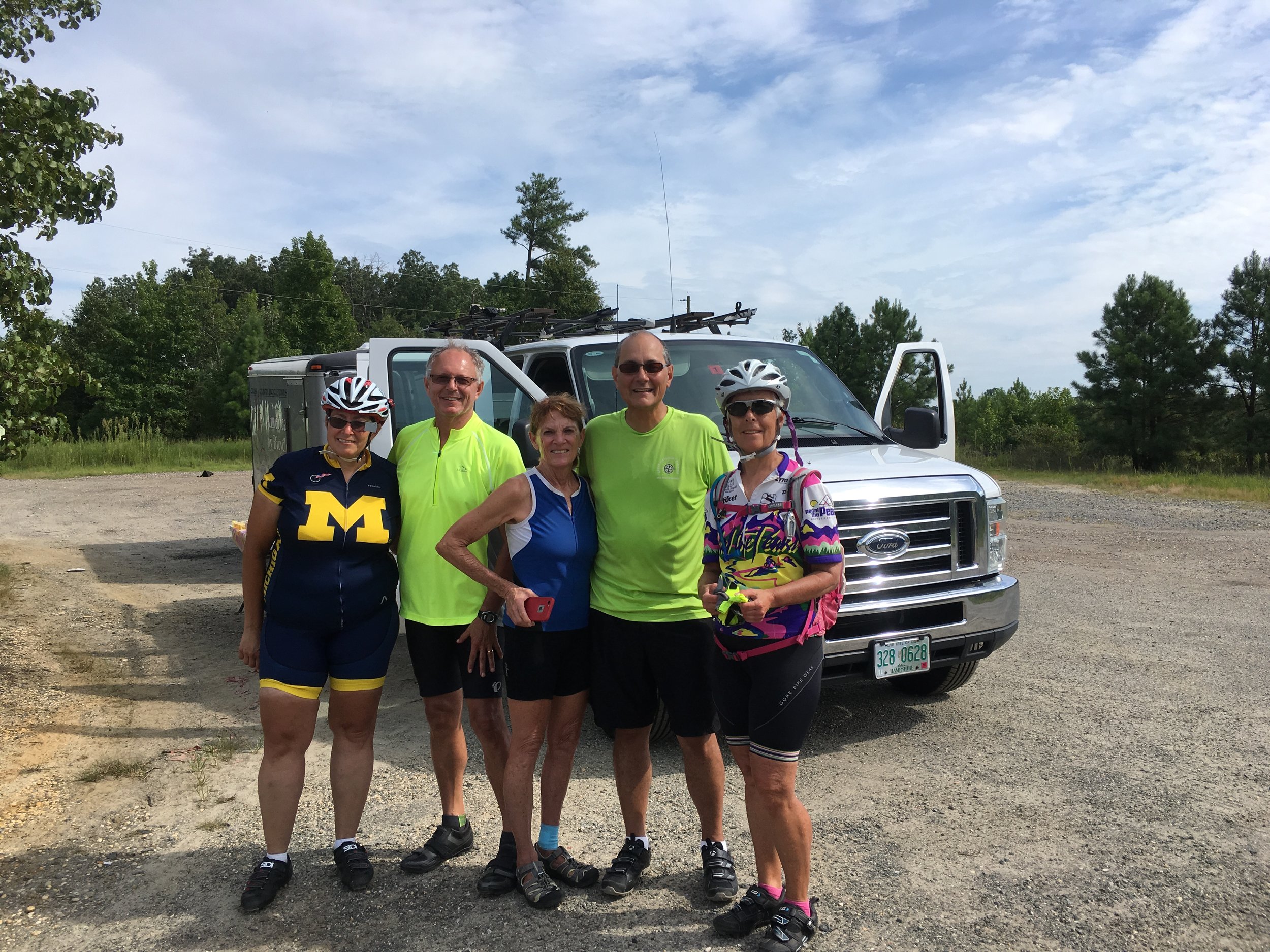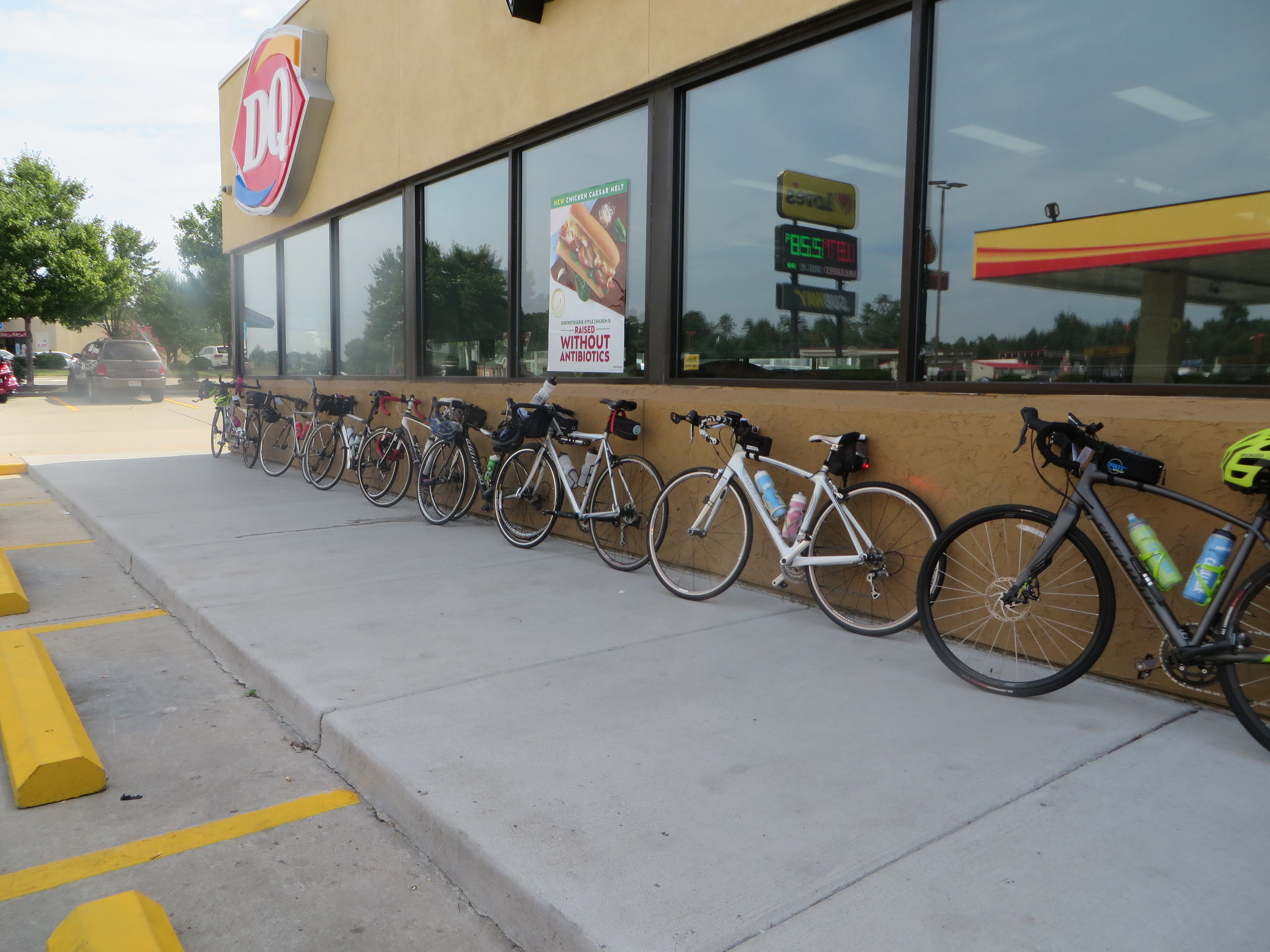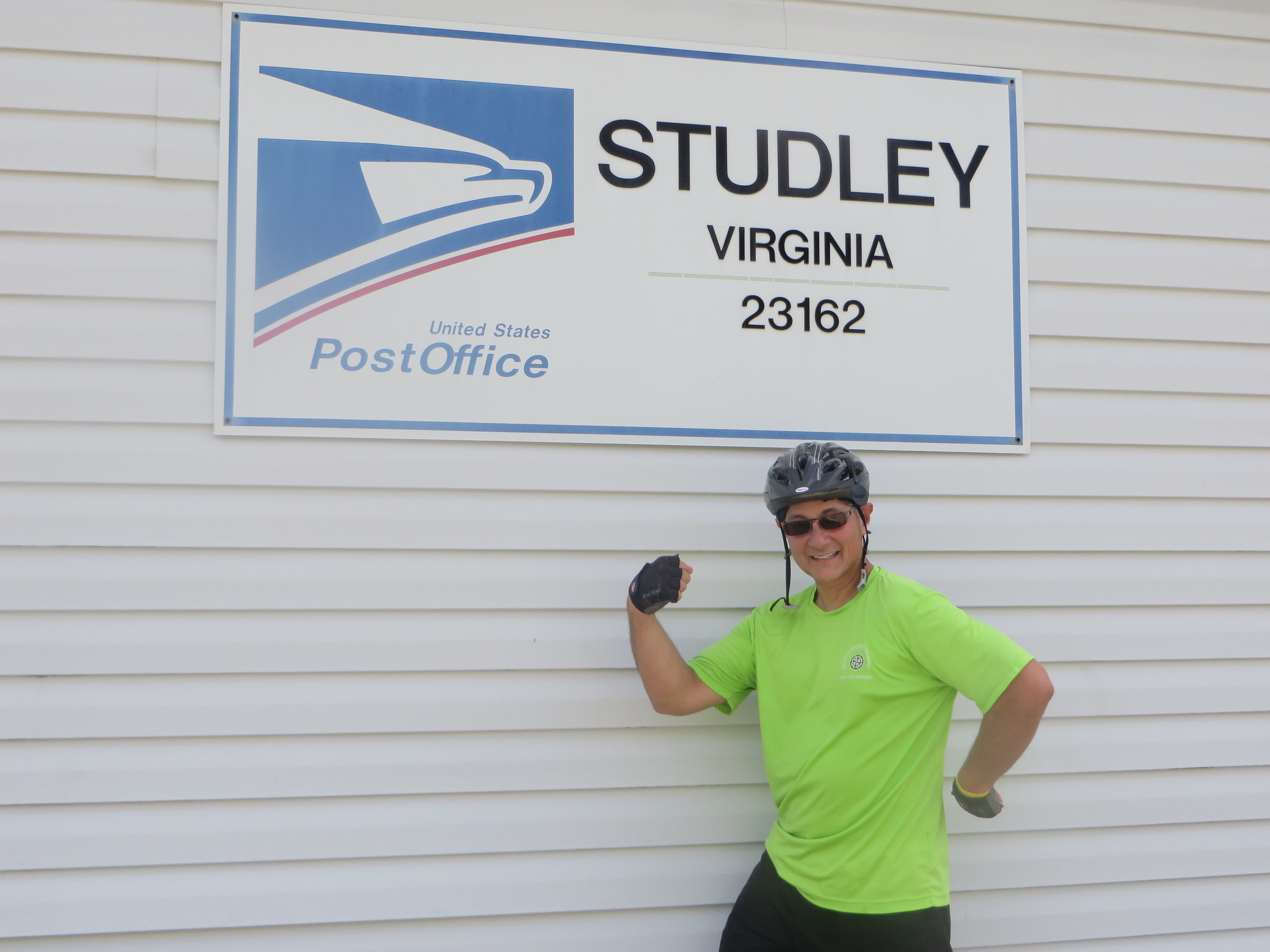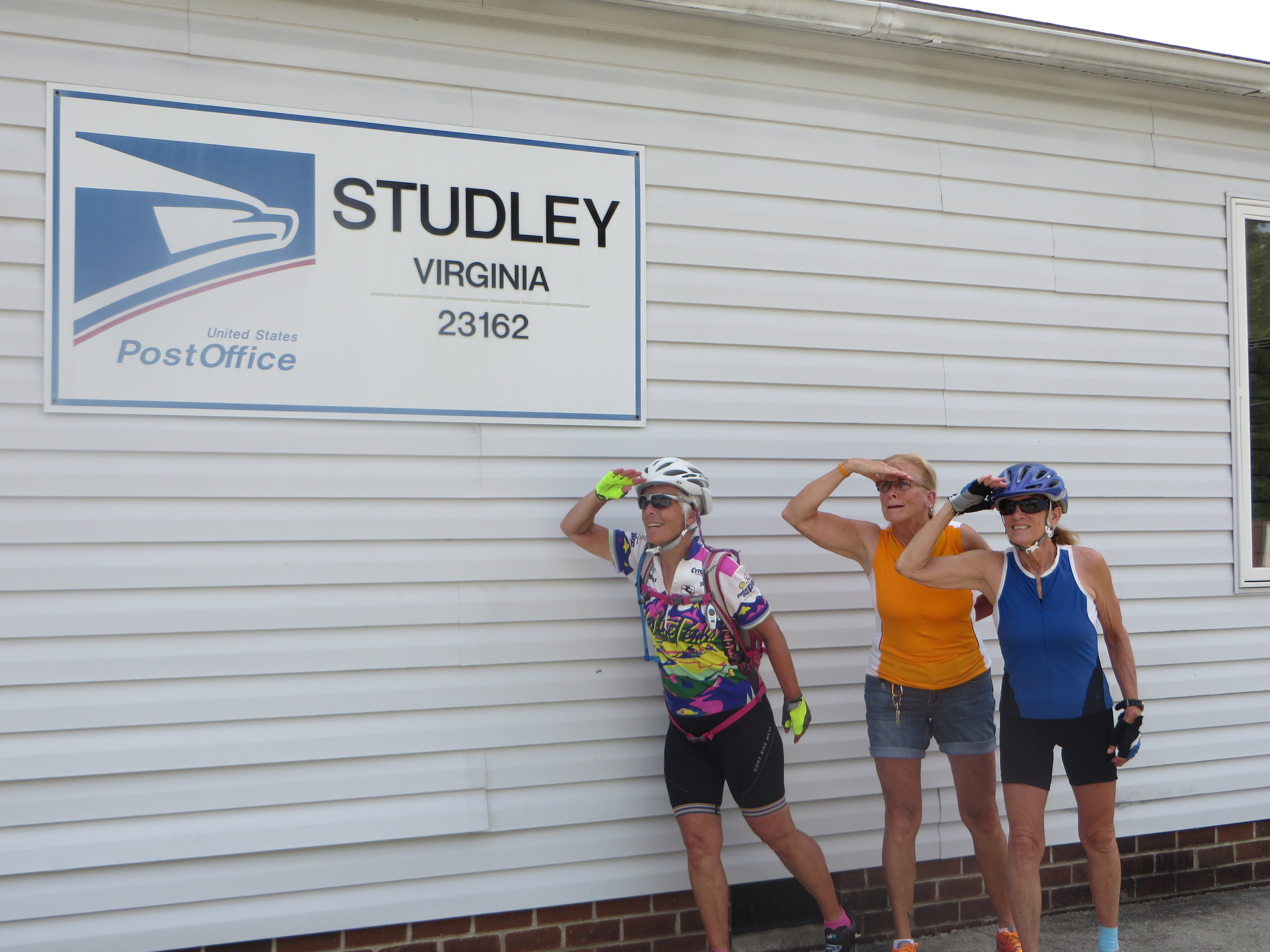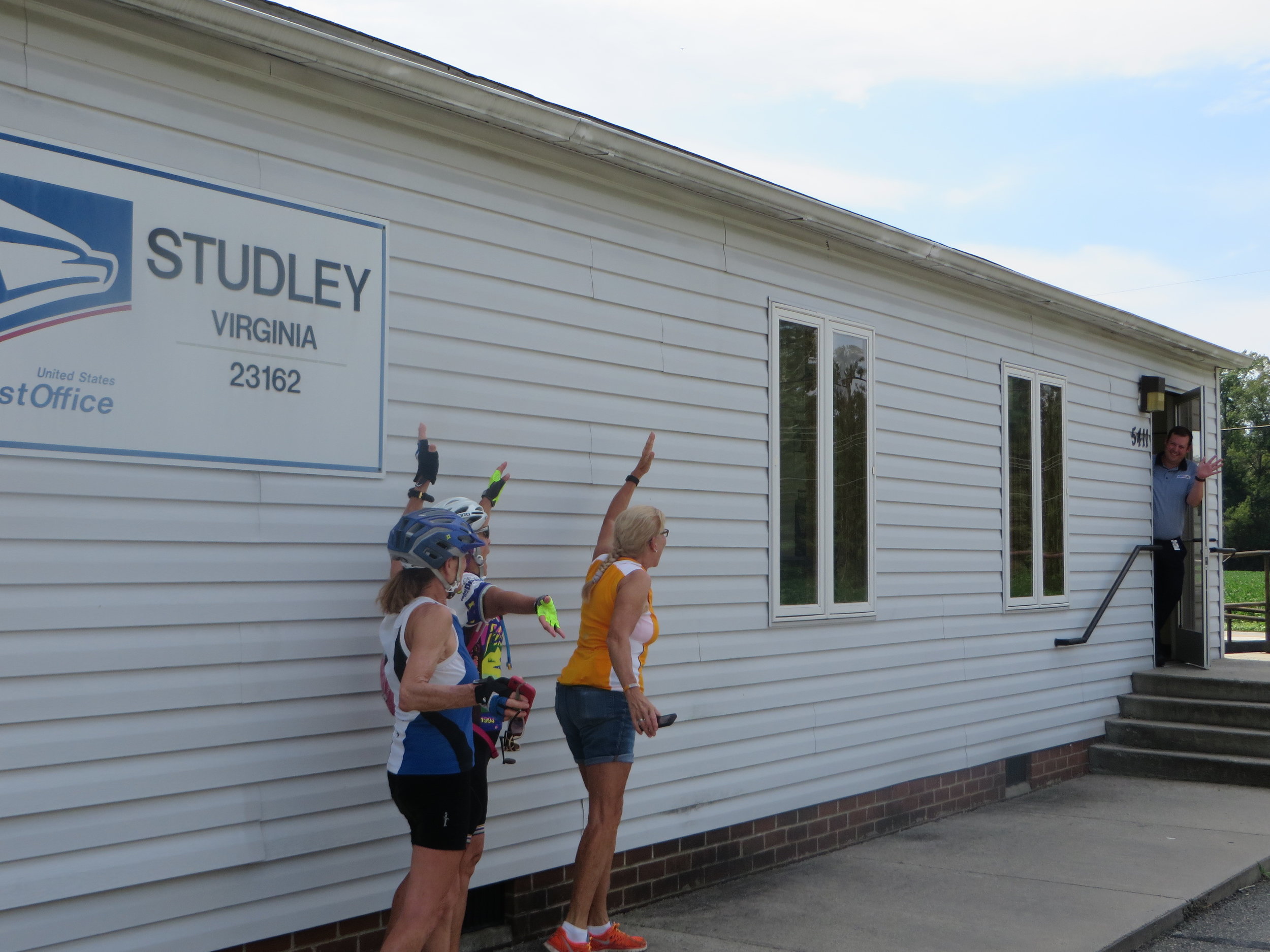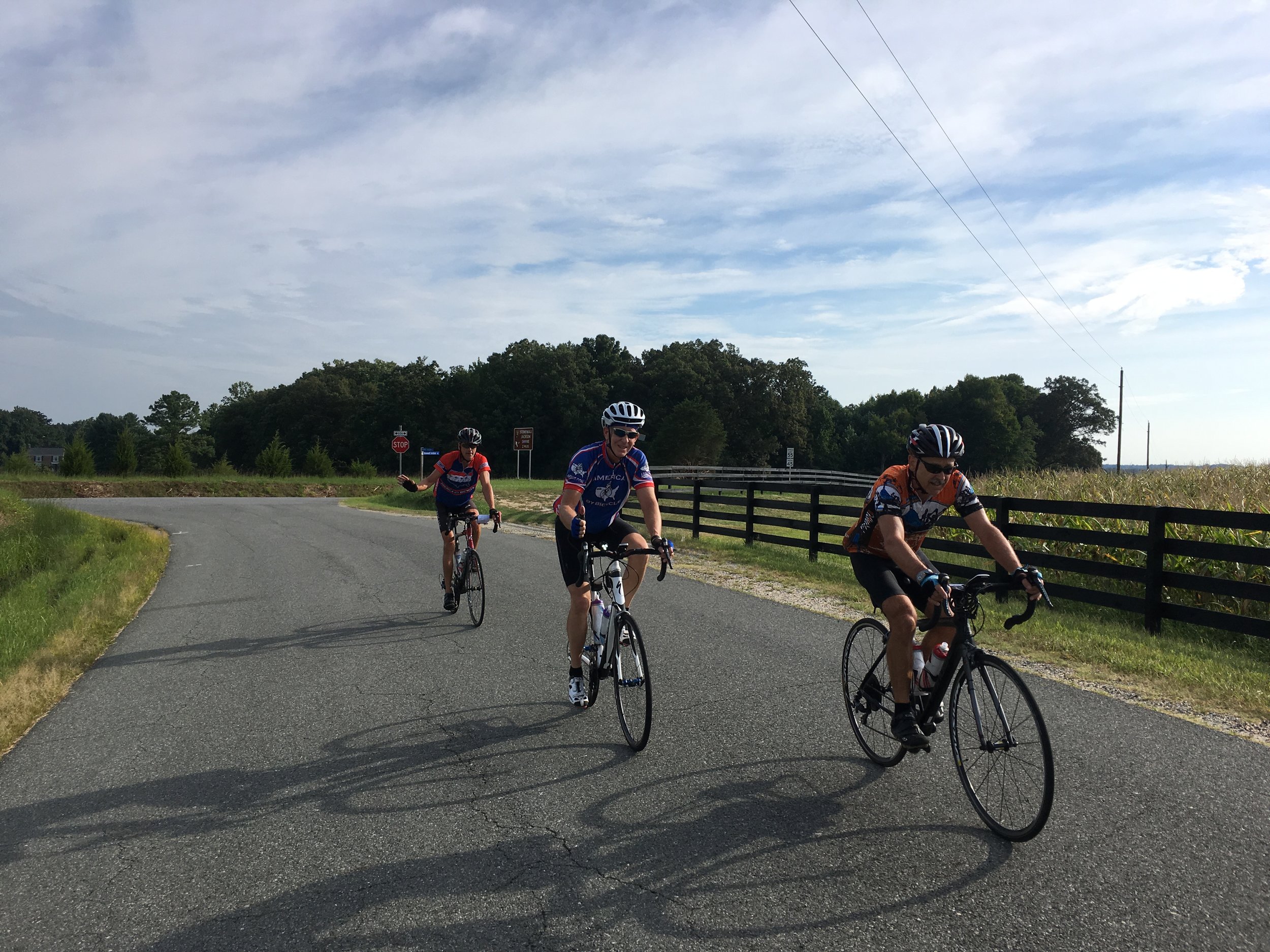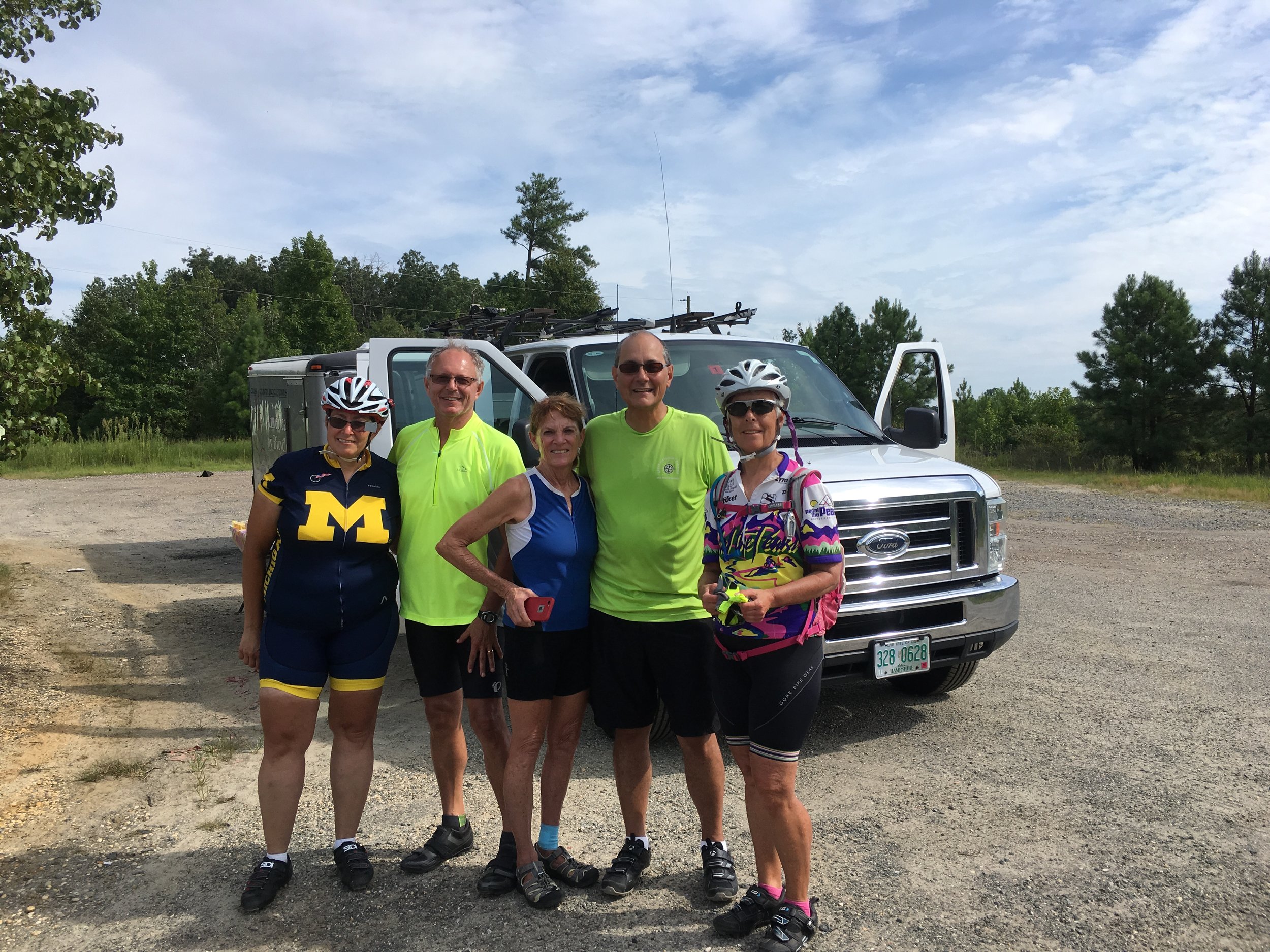 Weather: 68 F at the start, with a bit of a headwind, warming up to 92 F at 3 PM
Highlights: The sunrise was beautiful! We started off on the Virginia Central Rail Trail that we rode into town on yesterday. After that we cycled through Fredericksburg Battlefield Park, where important battles were fought during the Civil War. We will continue to ride through battlefields for the next few days too.
Today we did not have as much climbing as the past 11 days; we only had 2,790 ft. of elevation gain today. We cycled along some well shaded, winding, country roads and the temperature was a bit cooler under the canopy of the trees. It was wonderful! We passed some great little spots and shops.
We passed "Two Frogs on a Bike" antique shop, some riders ate lunch at a new Thai restaurant and there were many beautiful homes, farms, pastures and fields. Most of the riders made a slight detour to the Dairy Queen ice cream shop at mile mark 38.9. We really don't get very many miles to a chocolate shake or cone!
Today was another great day to ride a bicycle! We were joined by some friends, Tim, Jay and Rick, from former rides. It's always great to see our ABB friends!