Day 7 Pottstown, PA To Lancaster, PA 64 Miles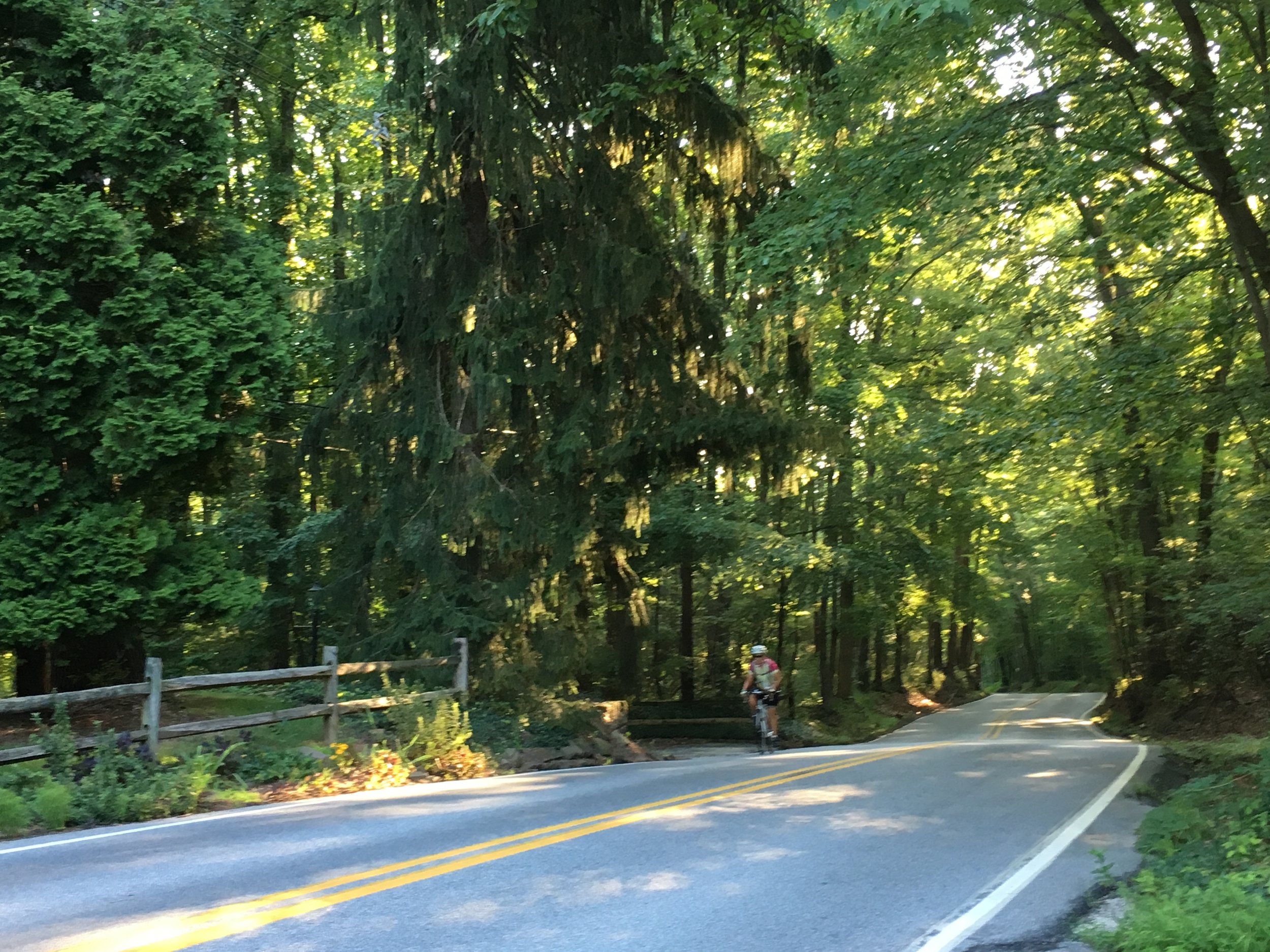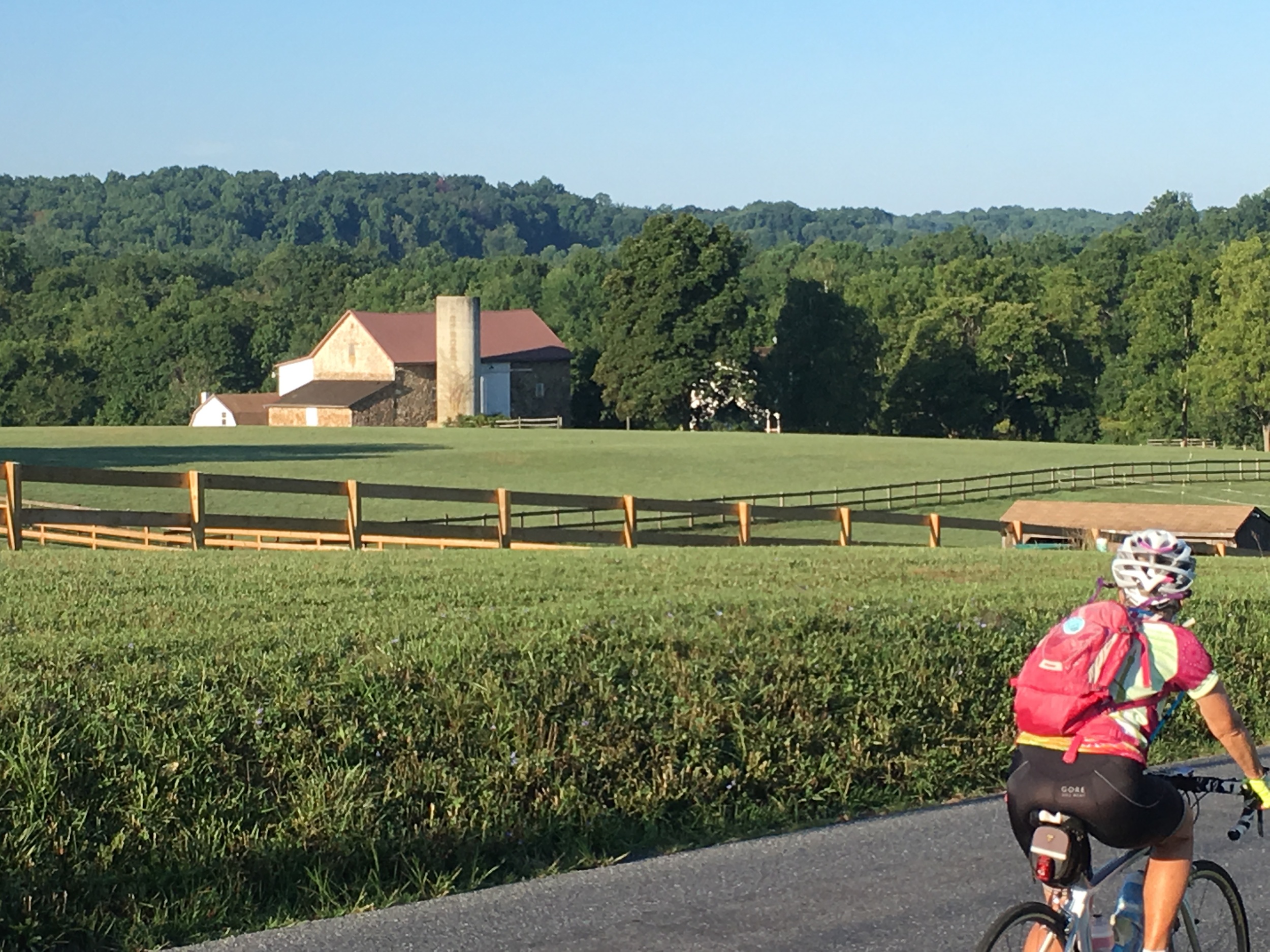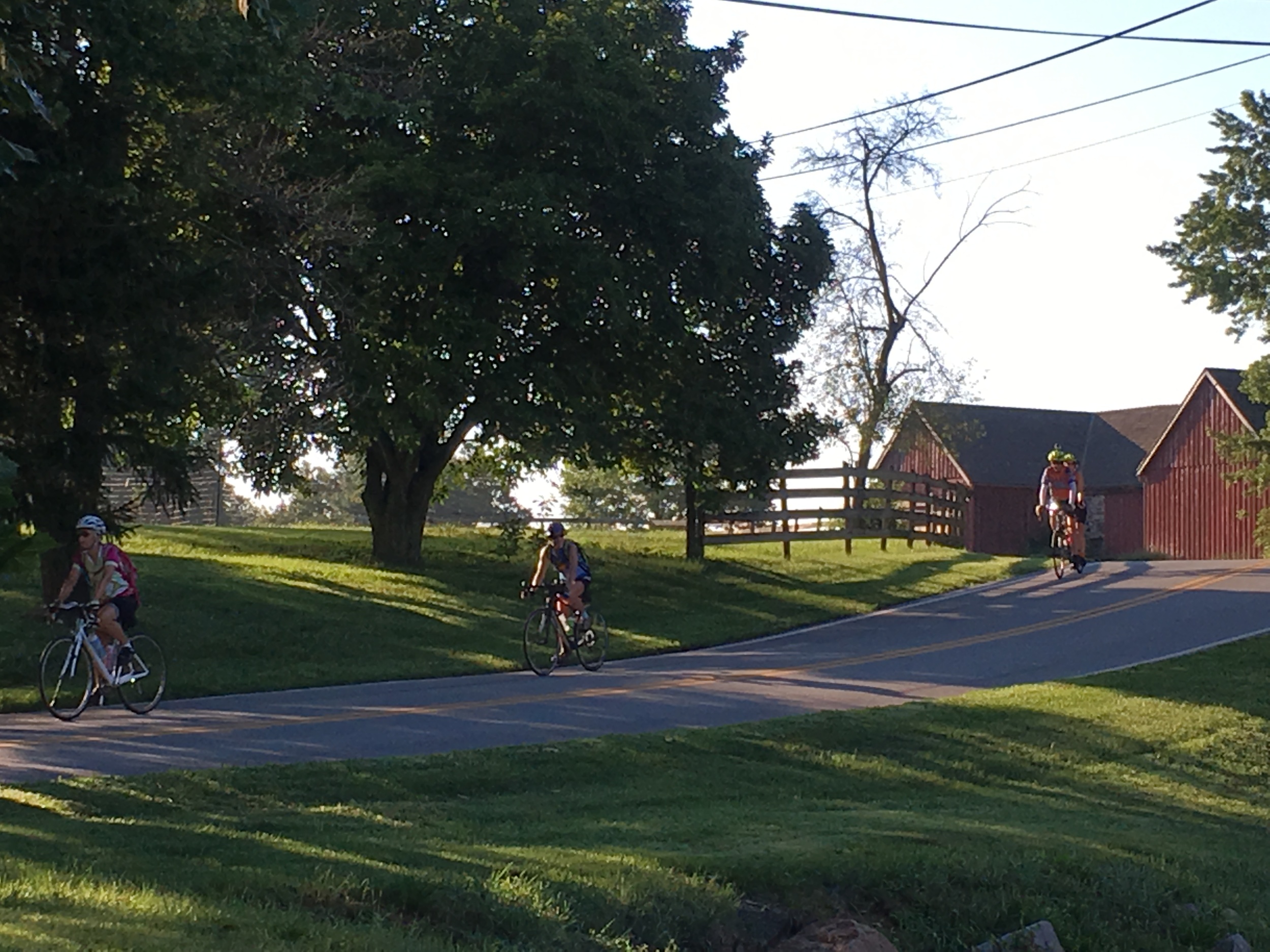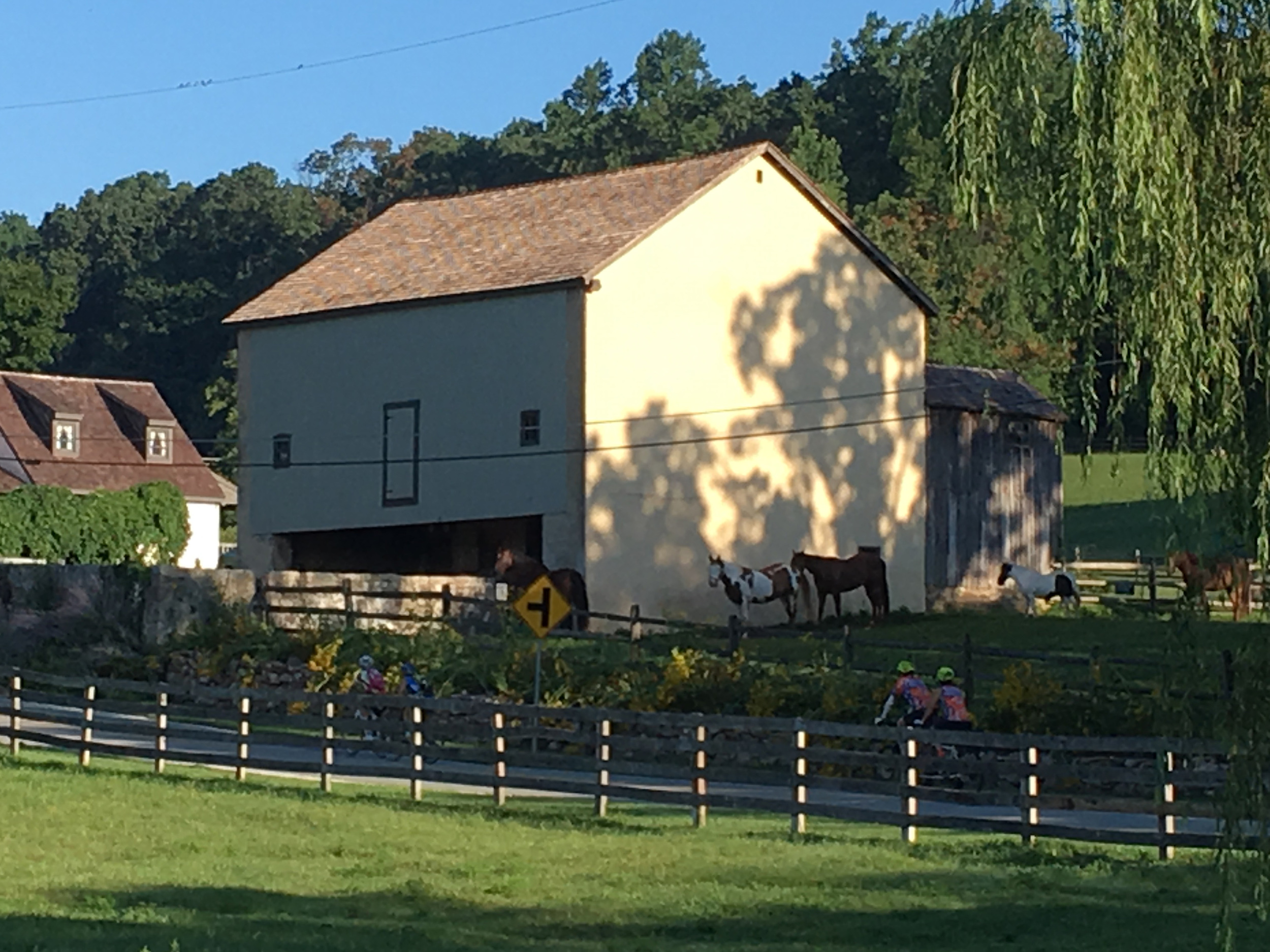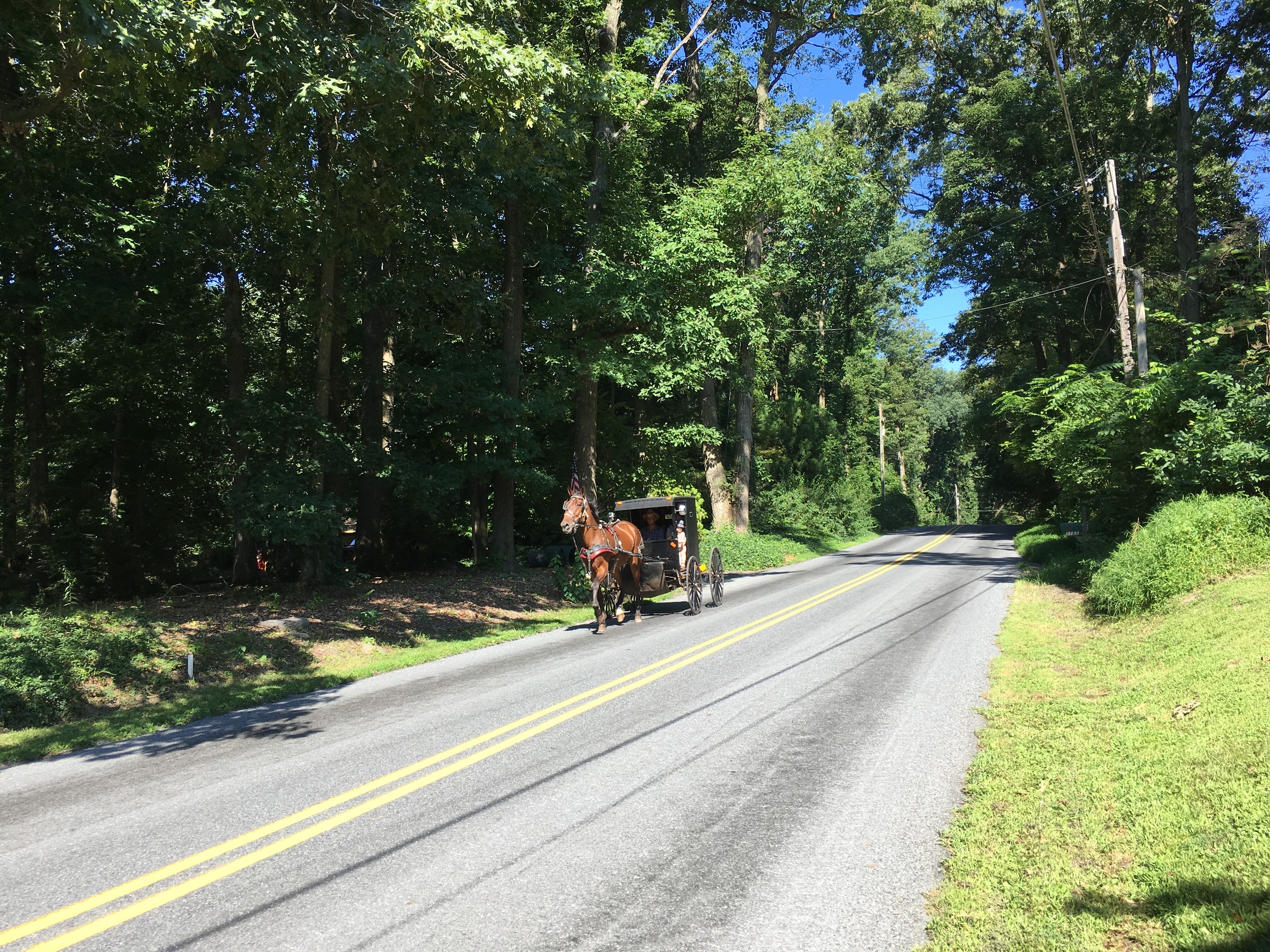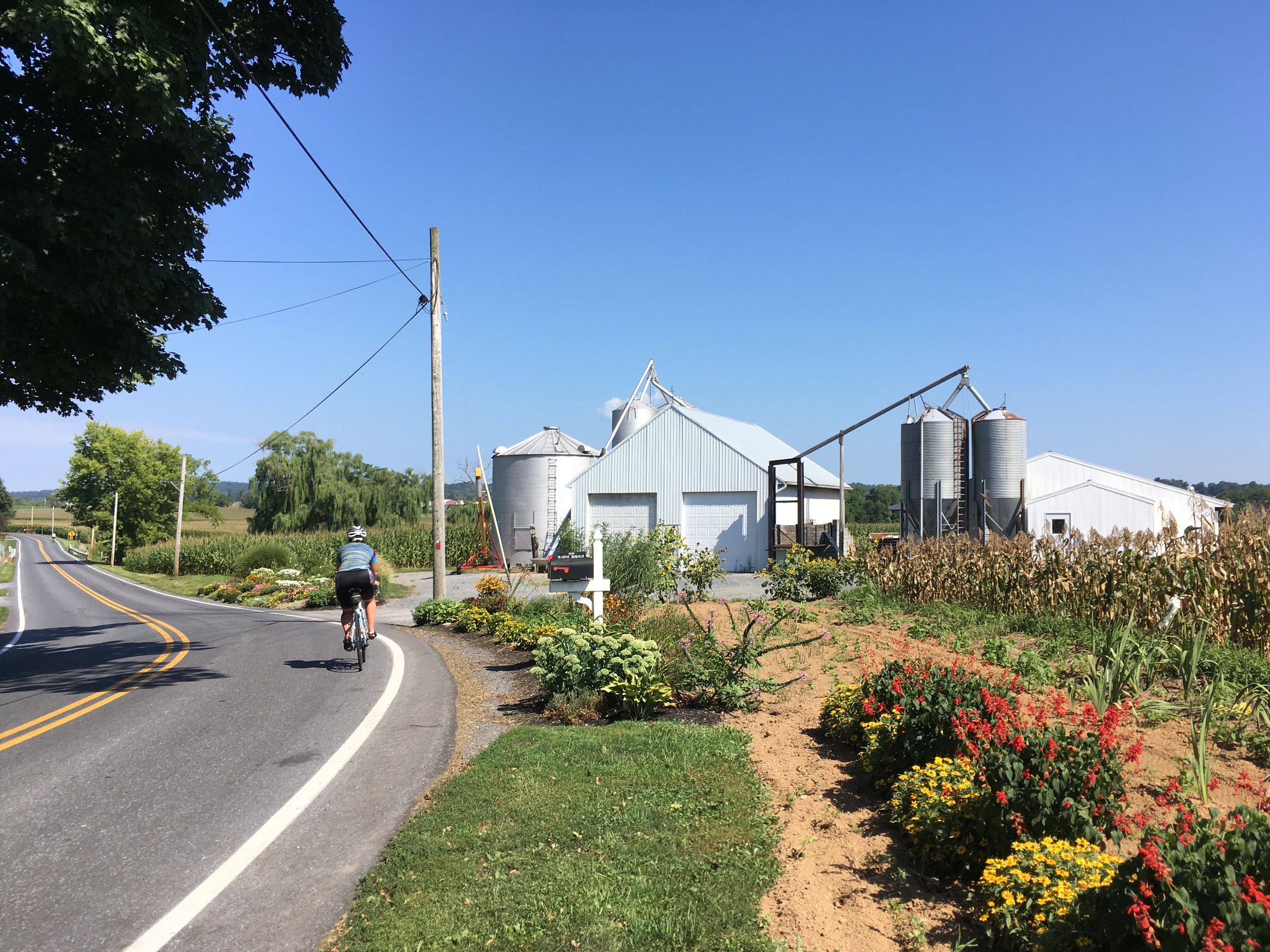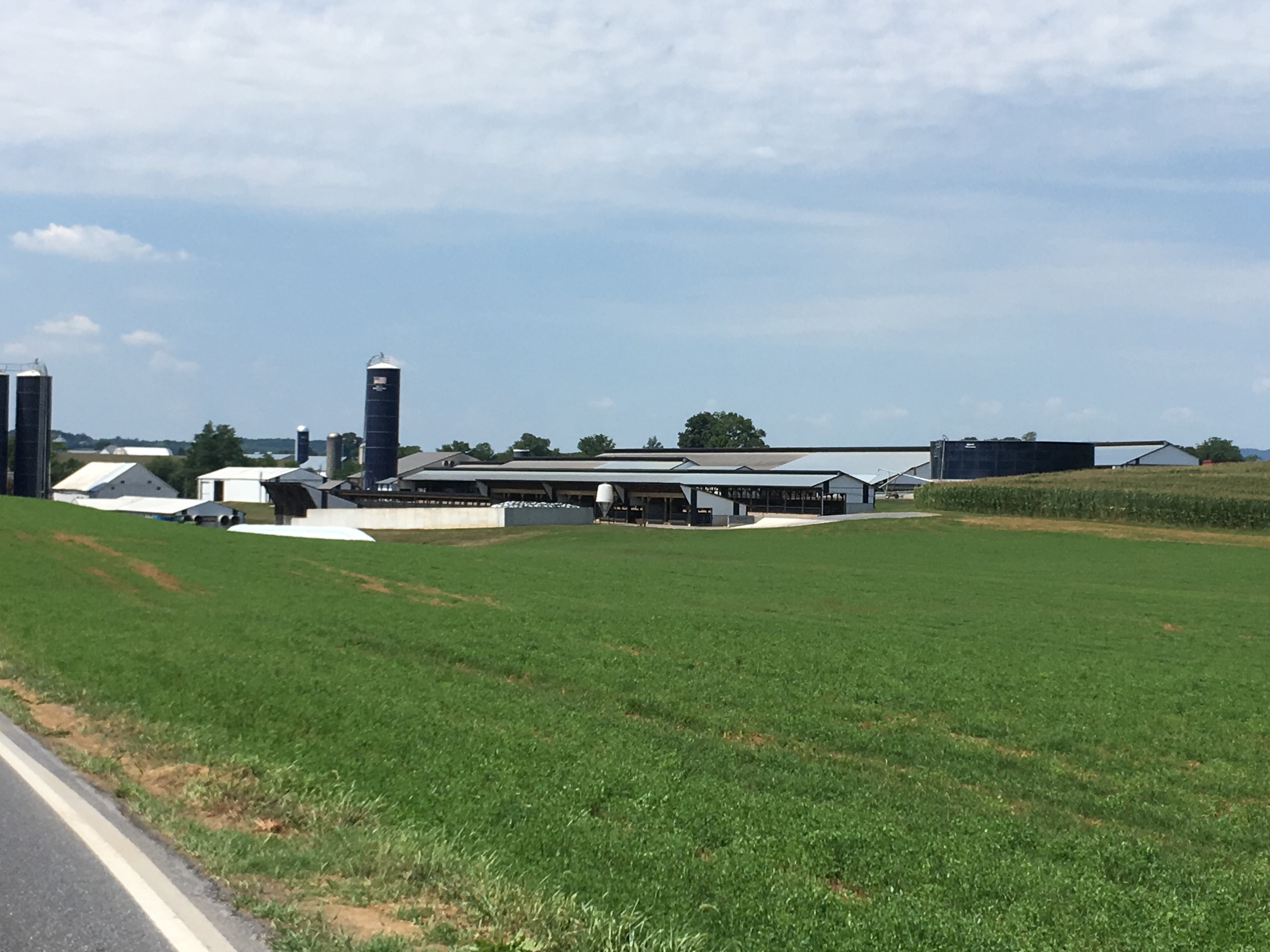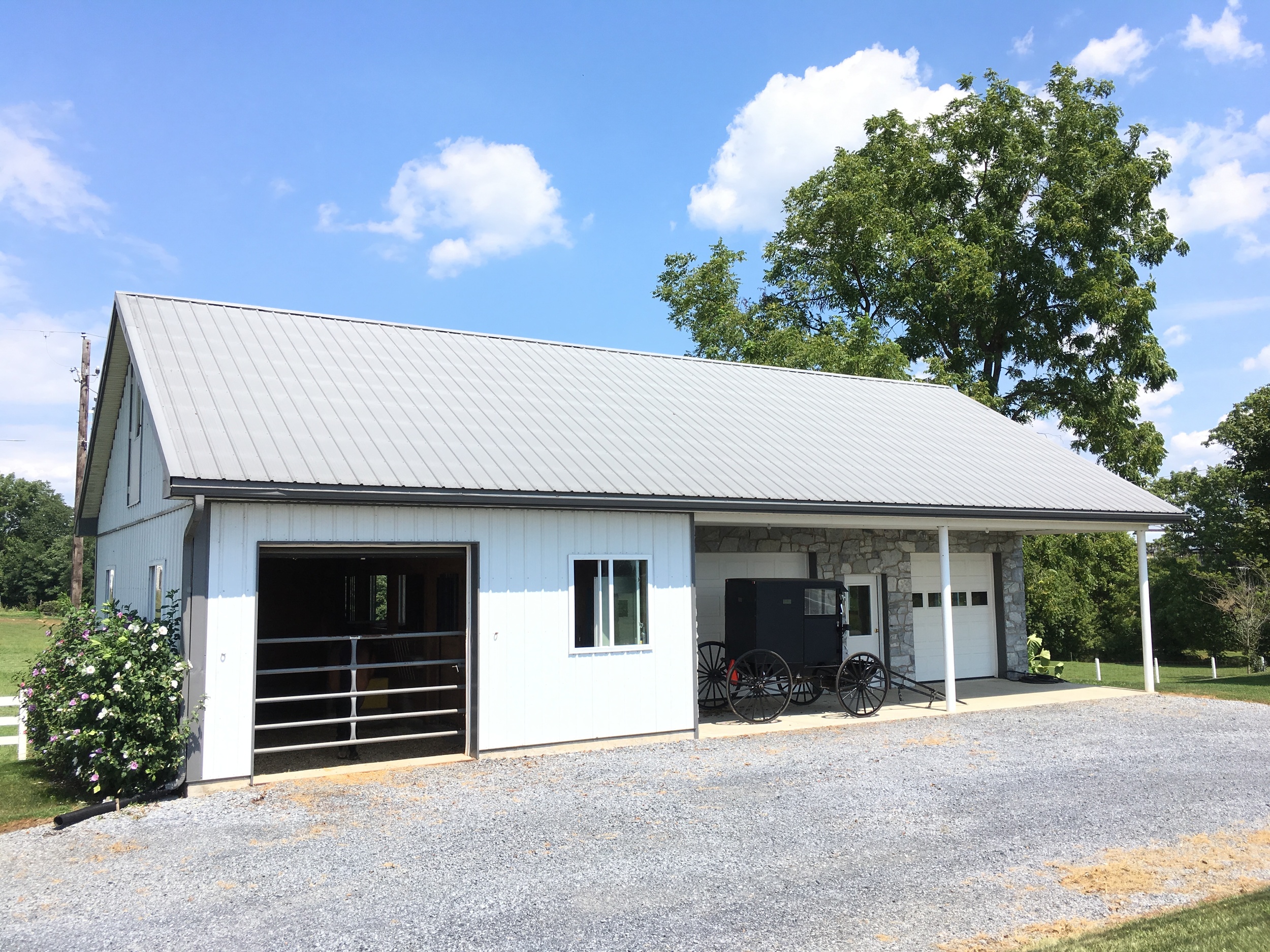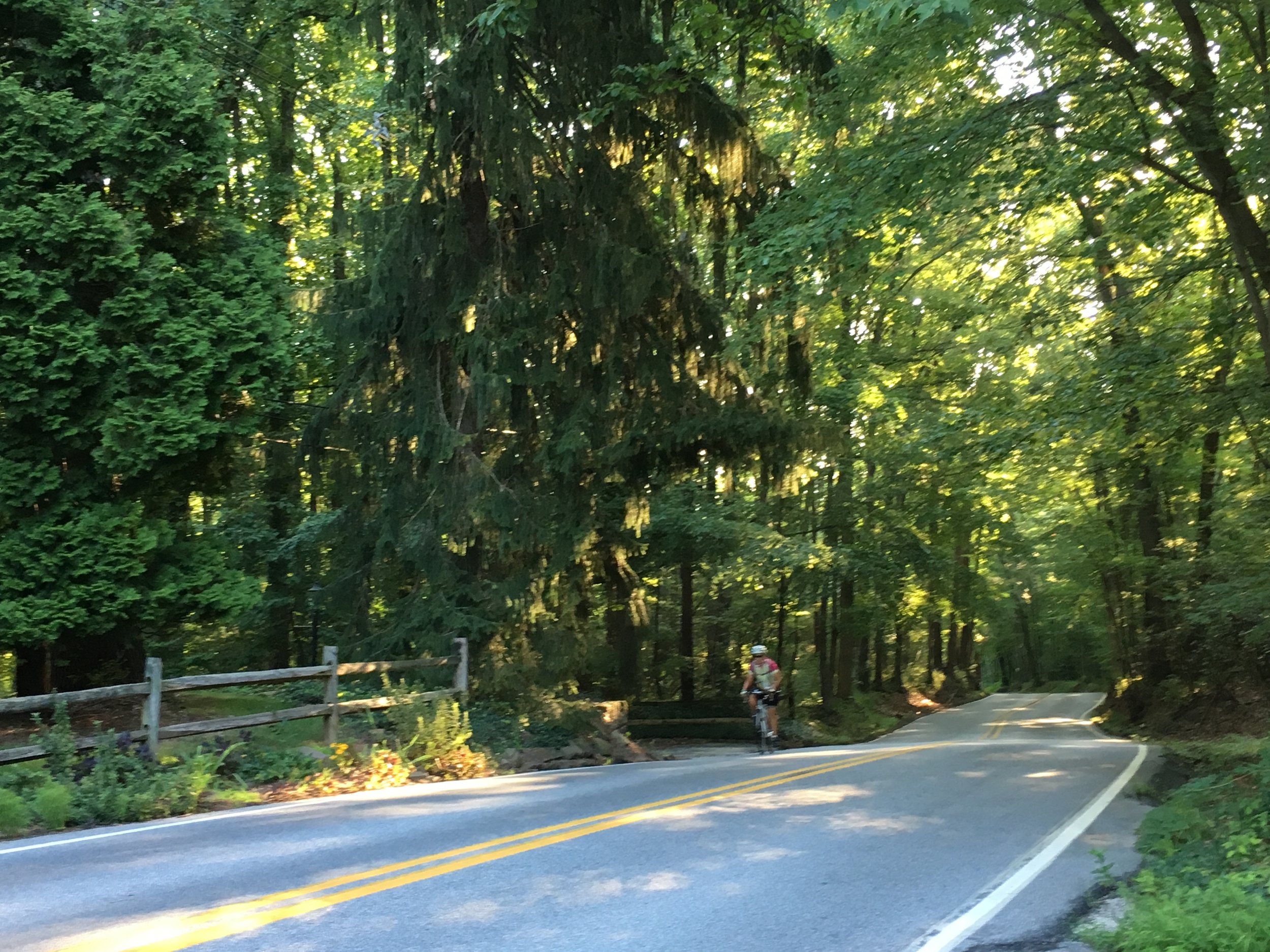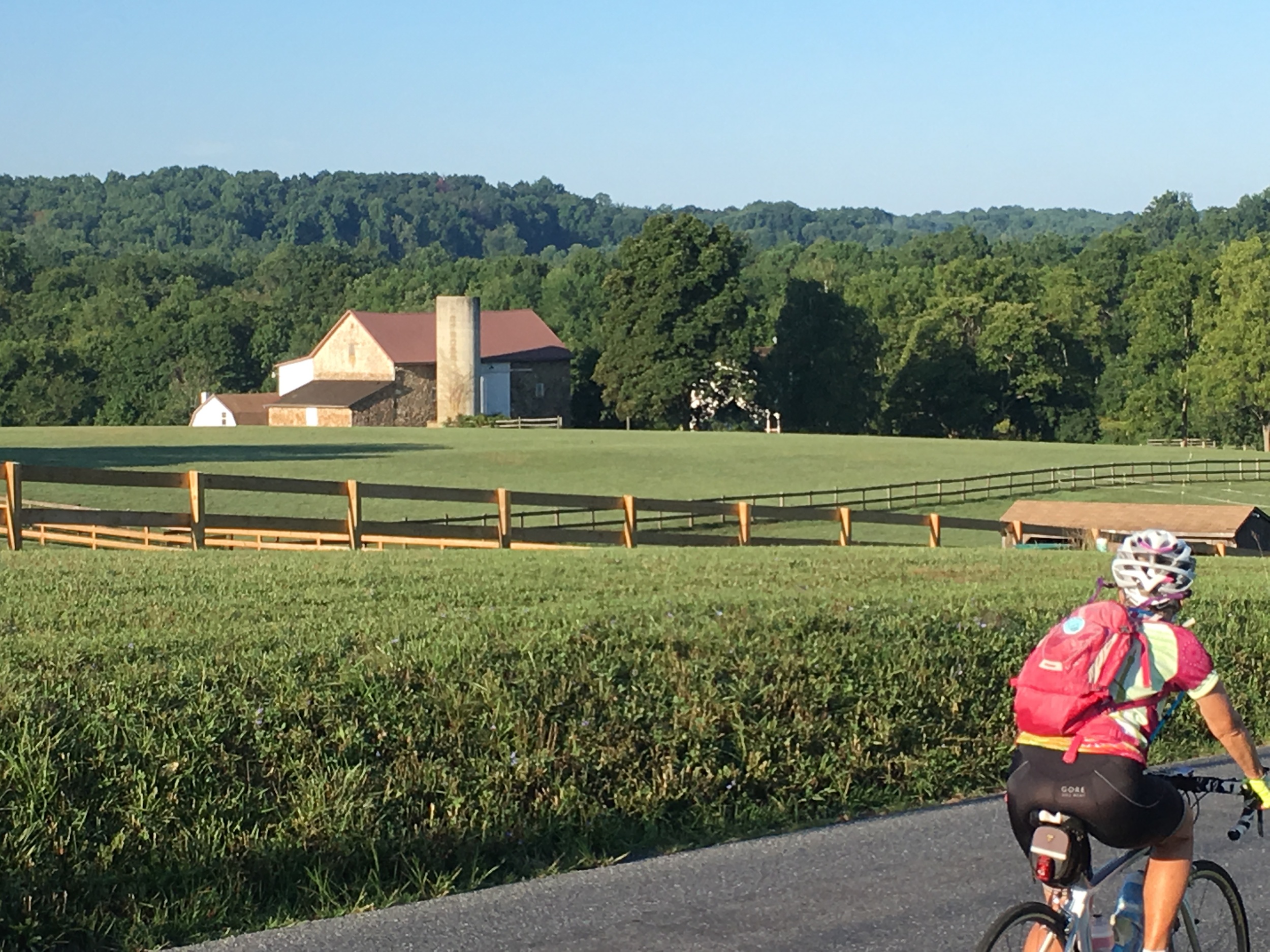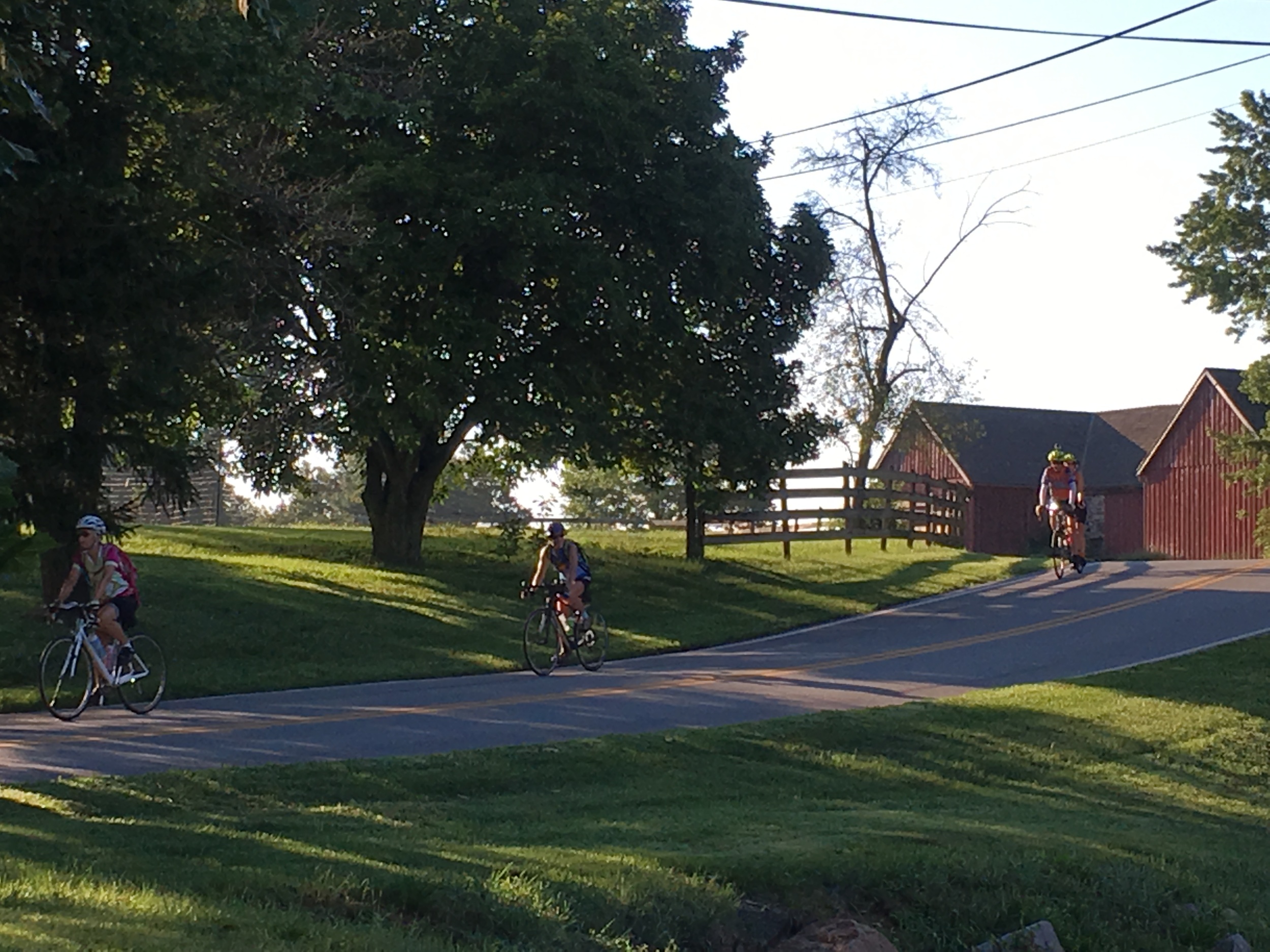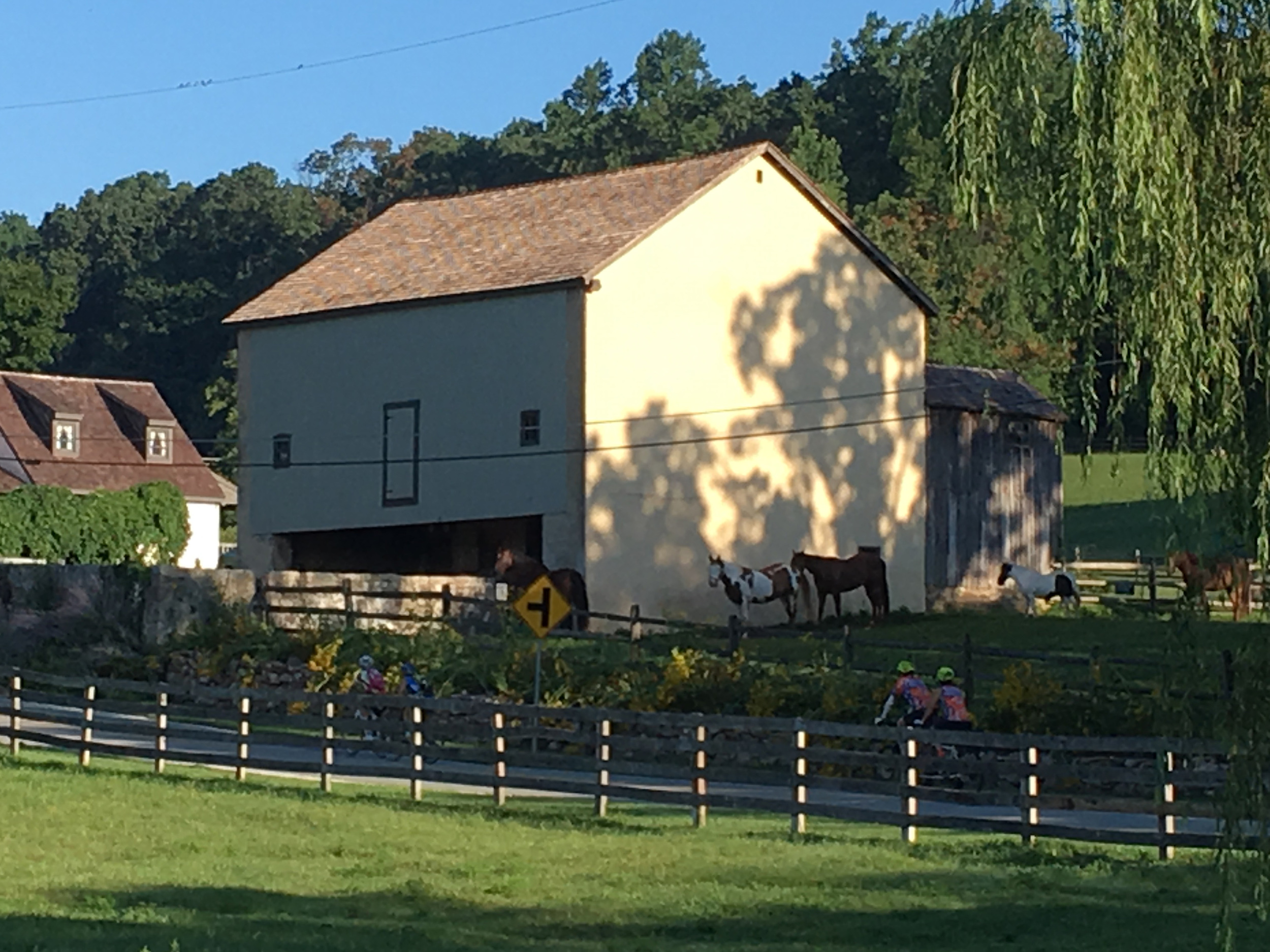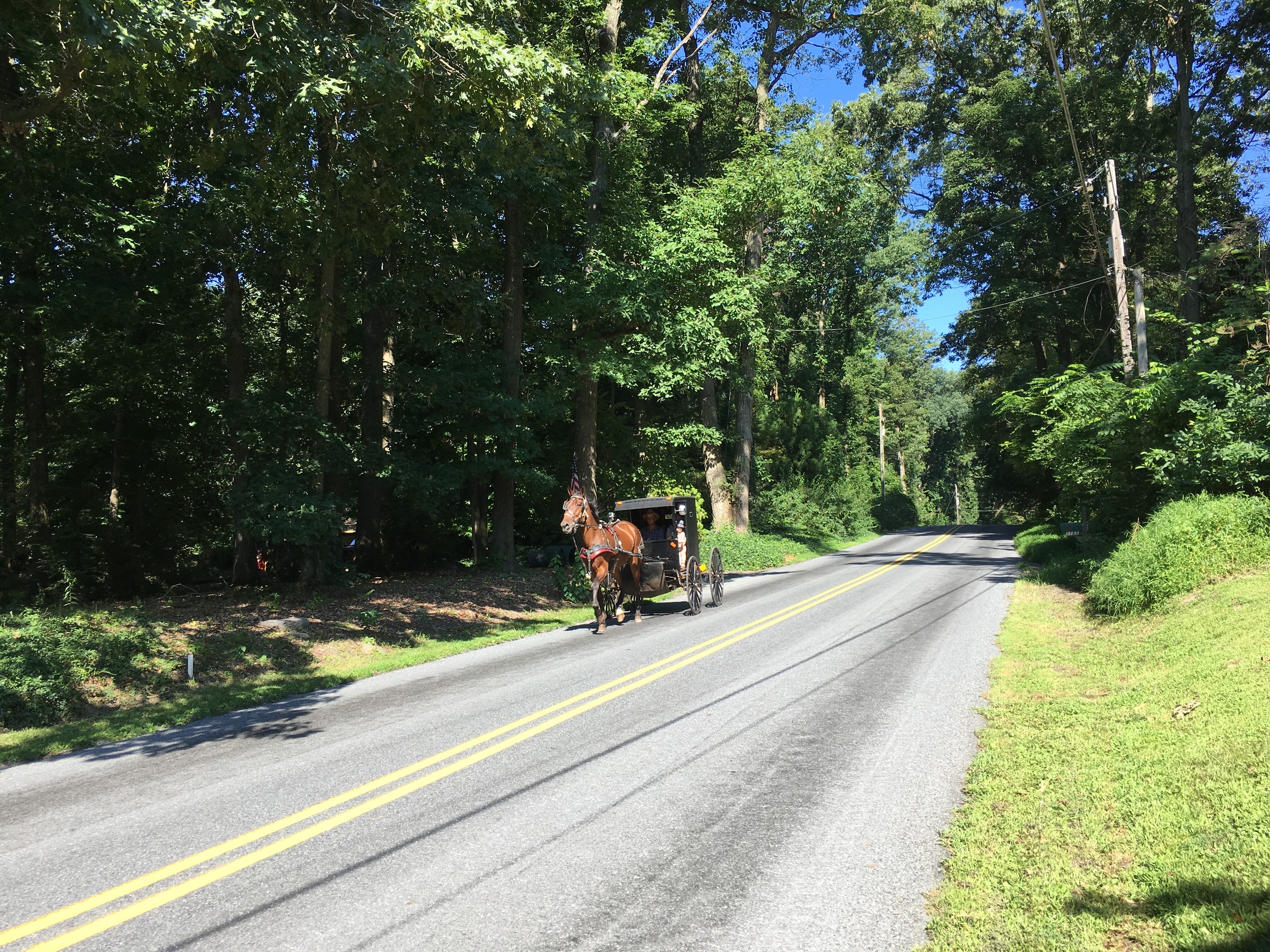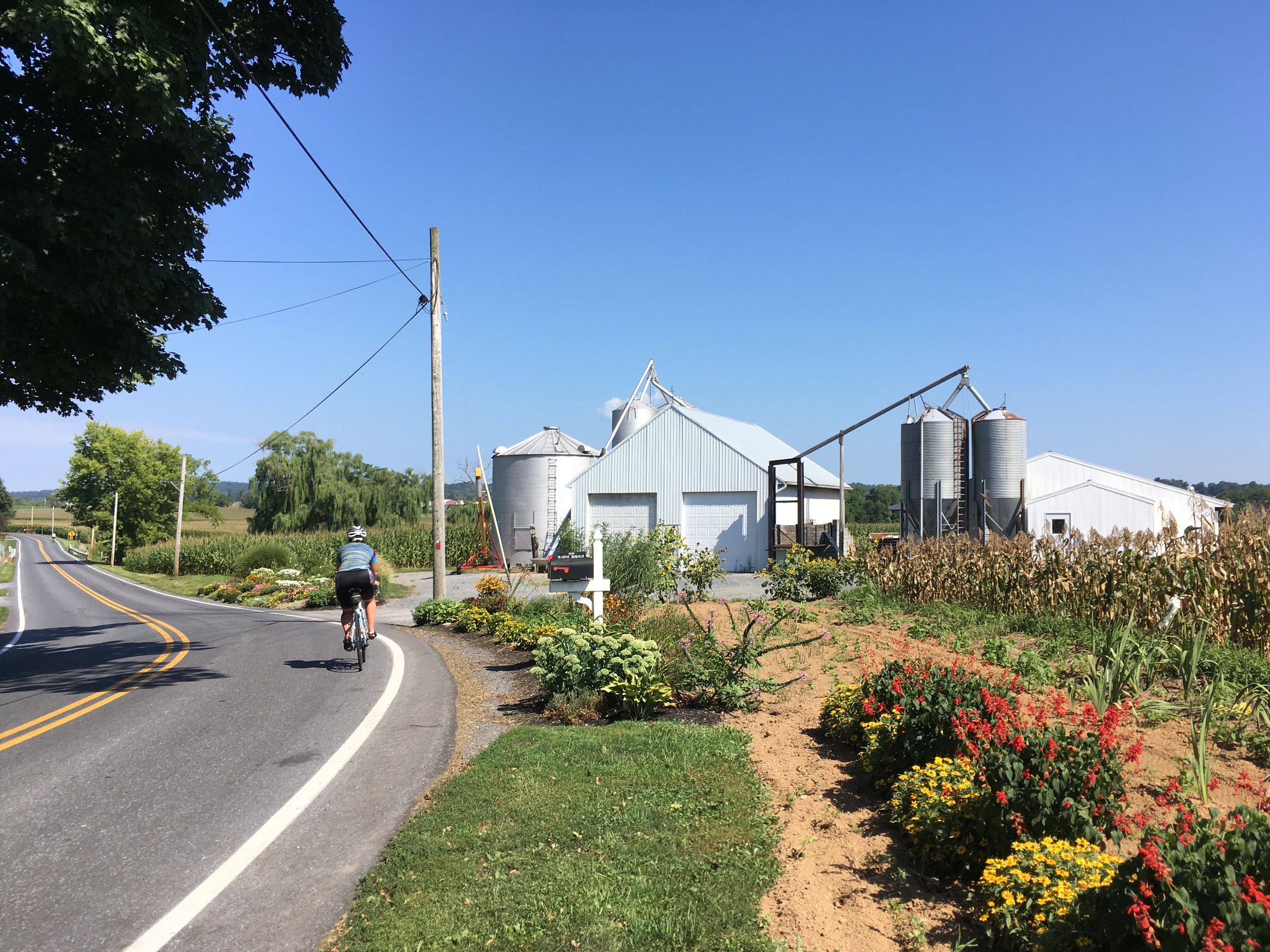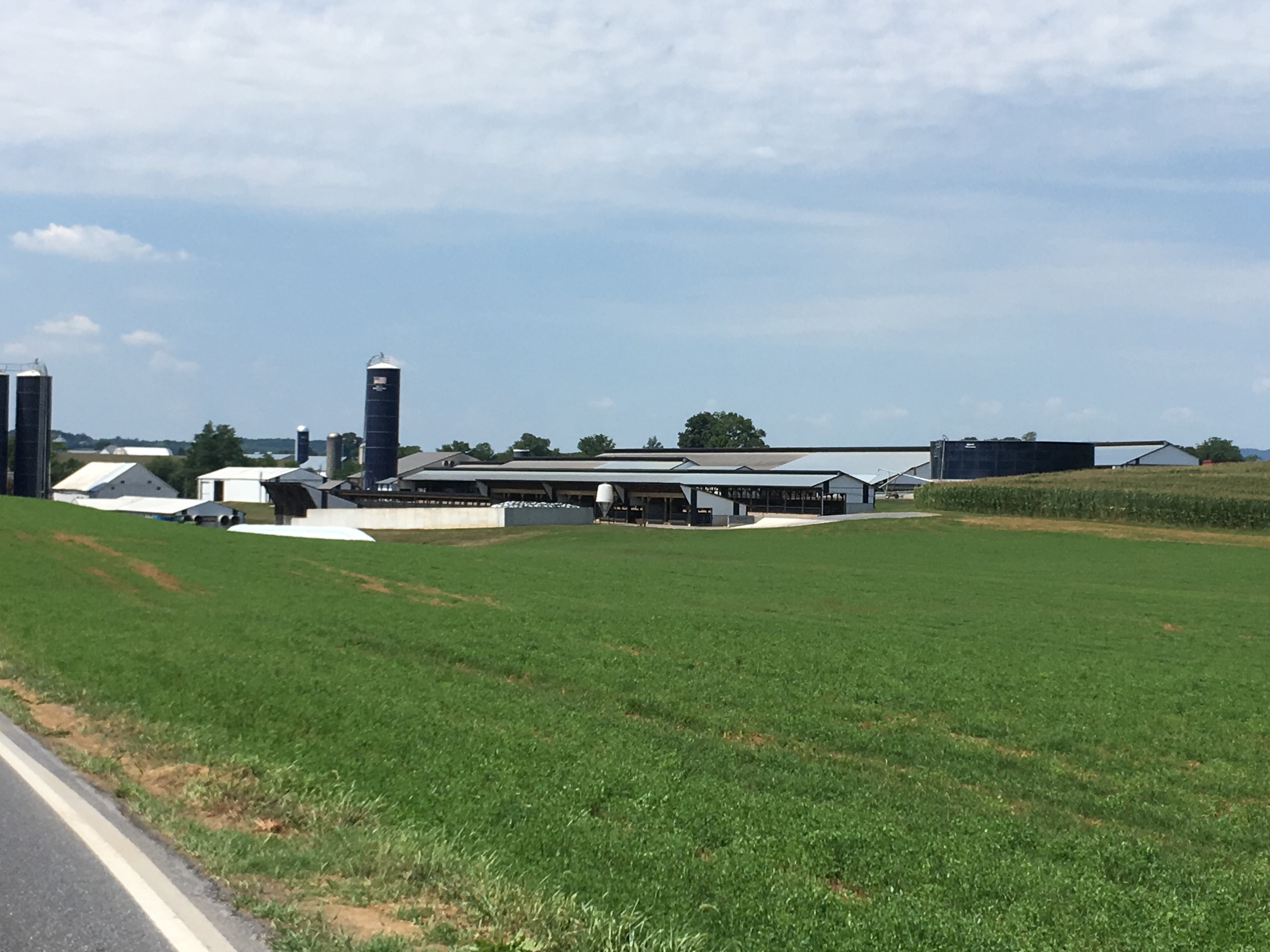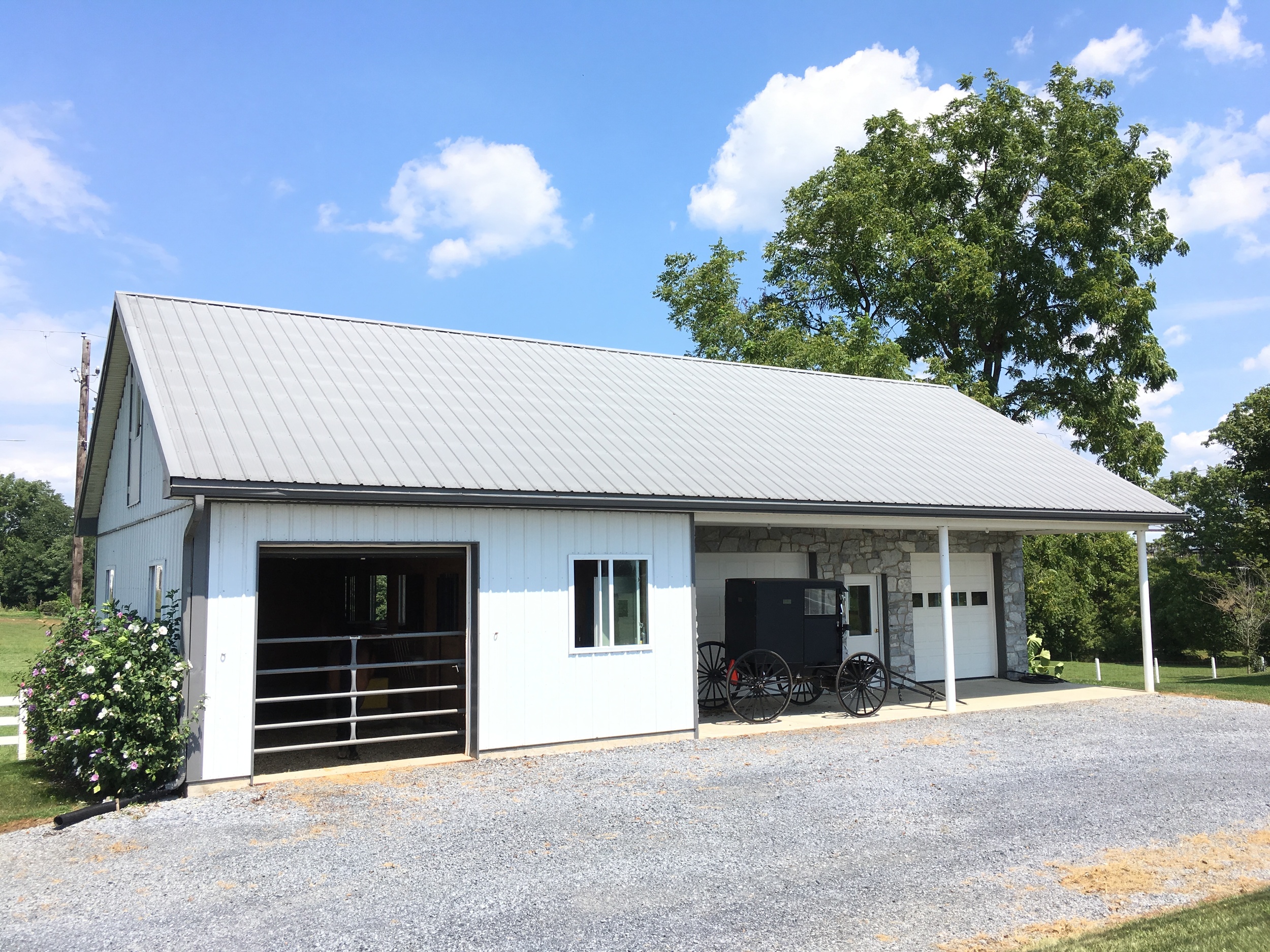 Weather: 68 F at 7AM, 80 F at 10 AM, 88 F at 3 PM, mild breeze at "higher" elevations. PERFECT day for a bike ride!
Highlights: Our day started with a beautiful sunrise. As we were heading out on route, some of us spotted a couple of hot air balloons off in the distance. What a beautiful day for a bike ride! There were many "highlights" during our day! We rode on roads with the word "hill" in the name, usually named for the terrain! Actually, we rode on roads that didn't have the word "hill" in the name but should have! Penndot, can you please fix those road names for us?
Today we rode on beautiful country roads. We rode on small winding roads, through roads lined with corn 10 feet tall, up hills that seemed to crest near the clouds! Did I mention there was a bit of climbing today? The reward was that we were way out in the country where life is much simpler. We went past beautiful, manicured lawns & fields! We saw carriages, wagons and plows pulled by horses. We saw many sights of the simpler lifestyle of the Mennonite communities in rural Pennsylvania. We were riding through their lifestyle on bicycles!
Our second SAG was at "The Udder Choice" which serves breakfast, lunch and ice cream! Those are the three main meals of cyclist on tour! The Udder Choice opens at 5:30 AM, every day except Sunday and doesn't close until 9 PM. The ice cream is awesome, the milkshakes are the best and it's one of our favorite stops!
We had some visitors today. Debbie Tarvin and her son Keith stopped at the hotel in Lancaster. Debbie brought homemade cookies as usual! She saw the familiar faces from riders she's met on other tours! It was great to see Debbie and Keith. We'll see them again, early tomorrow, because Keith and his family live on route!