Day 4 Poughkeepsie, NY To Matamoras, PA 70 Miles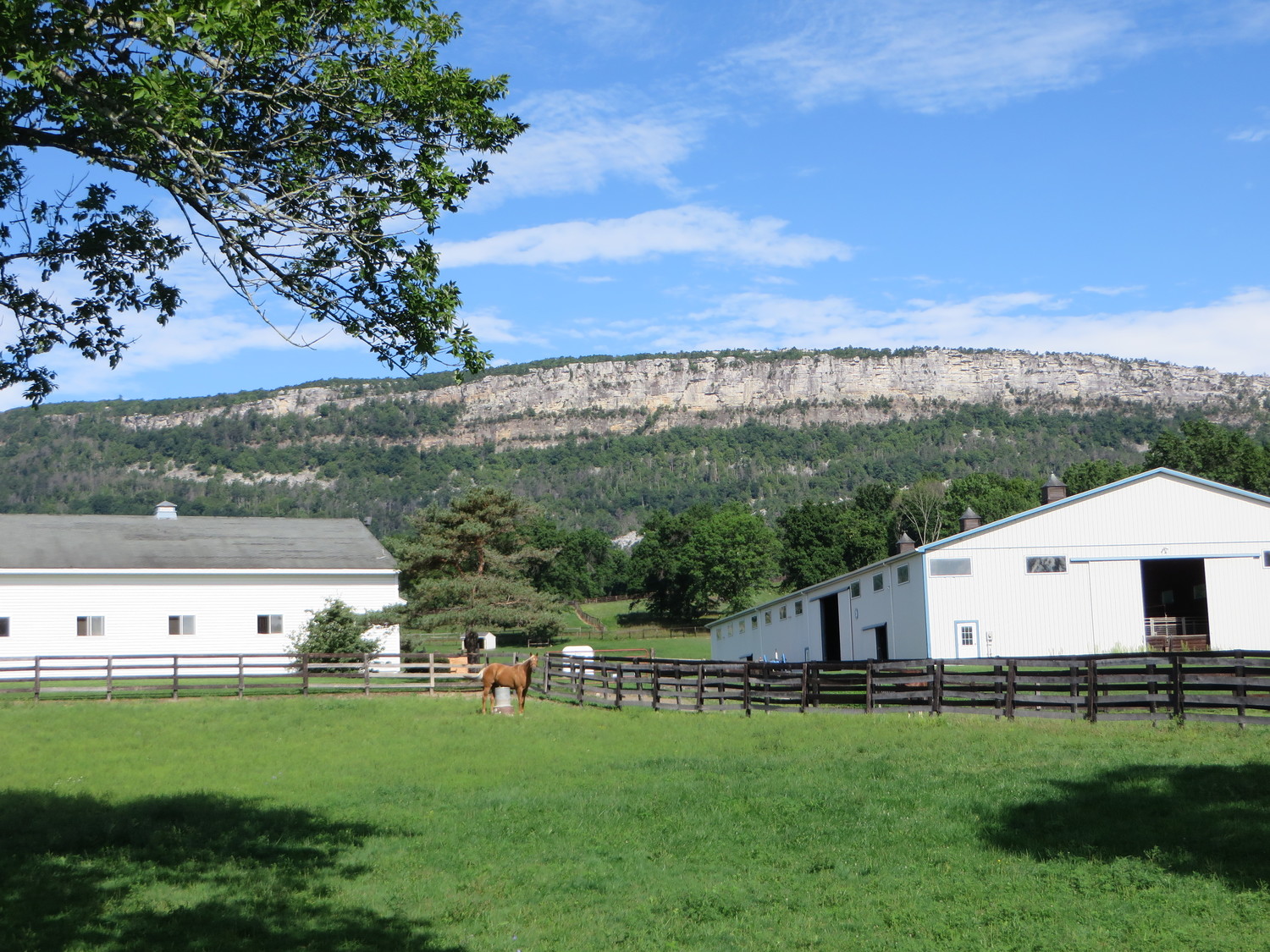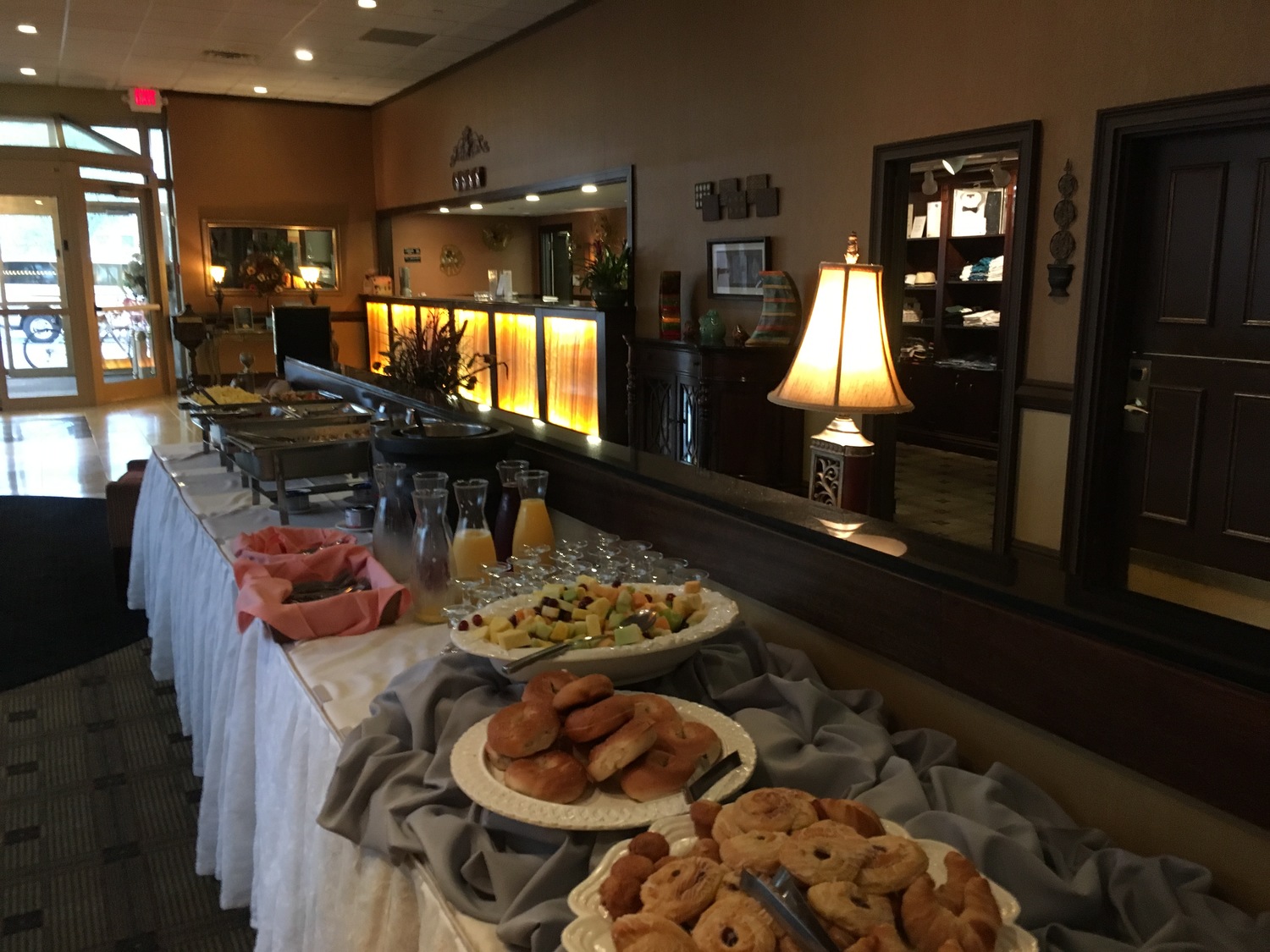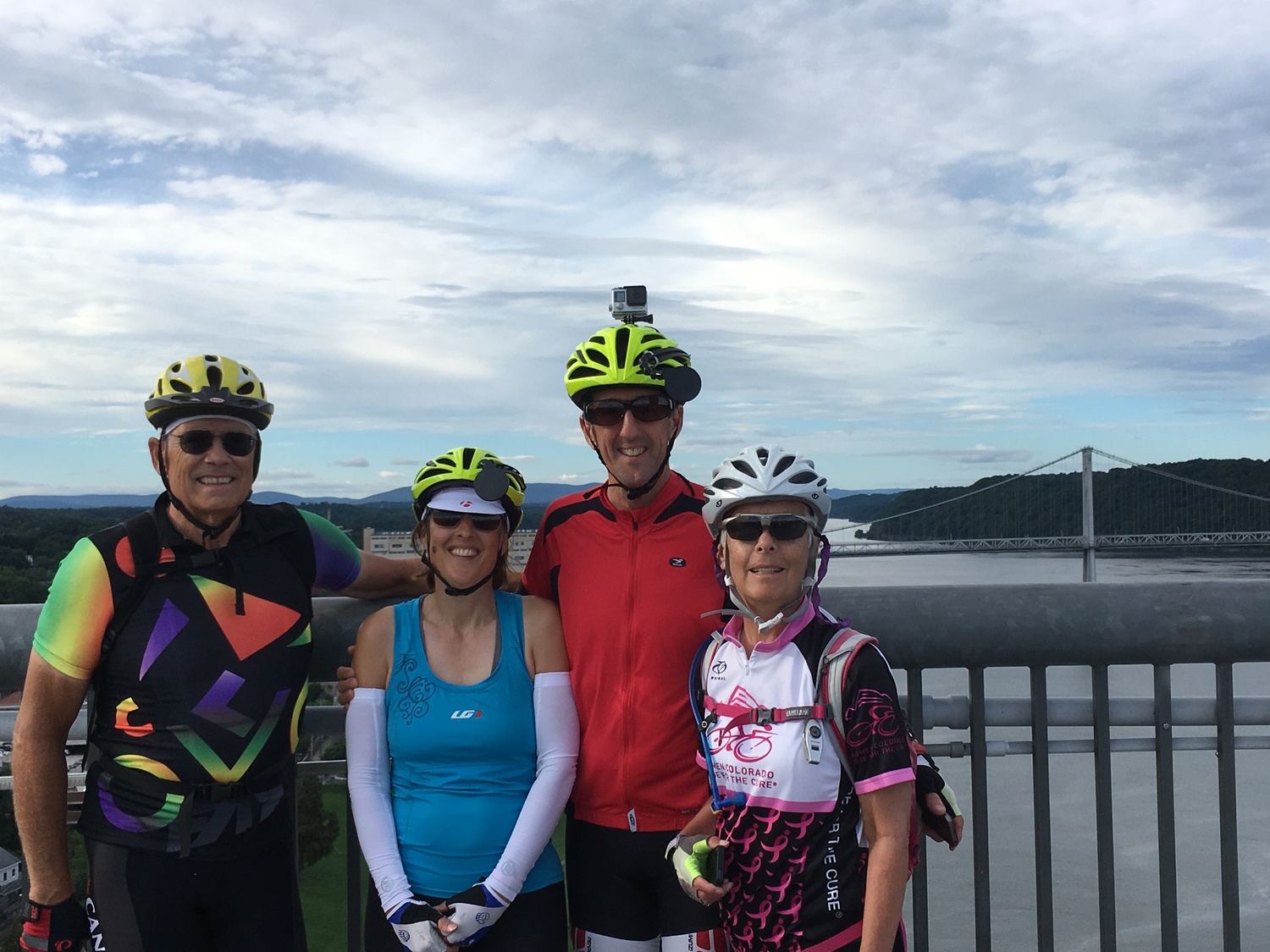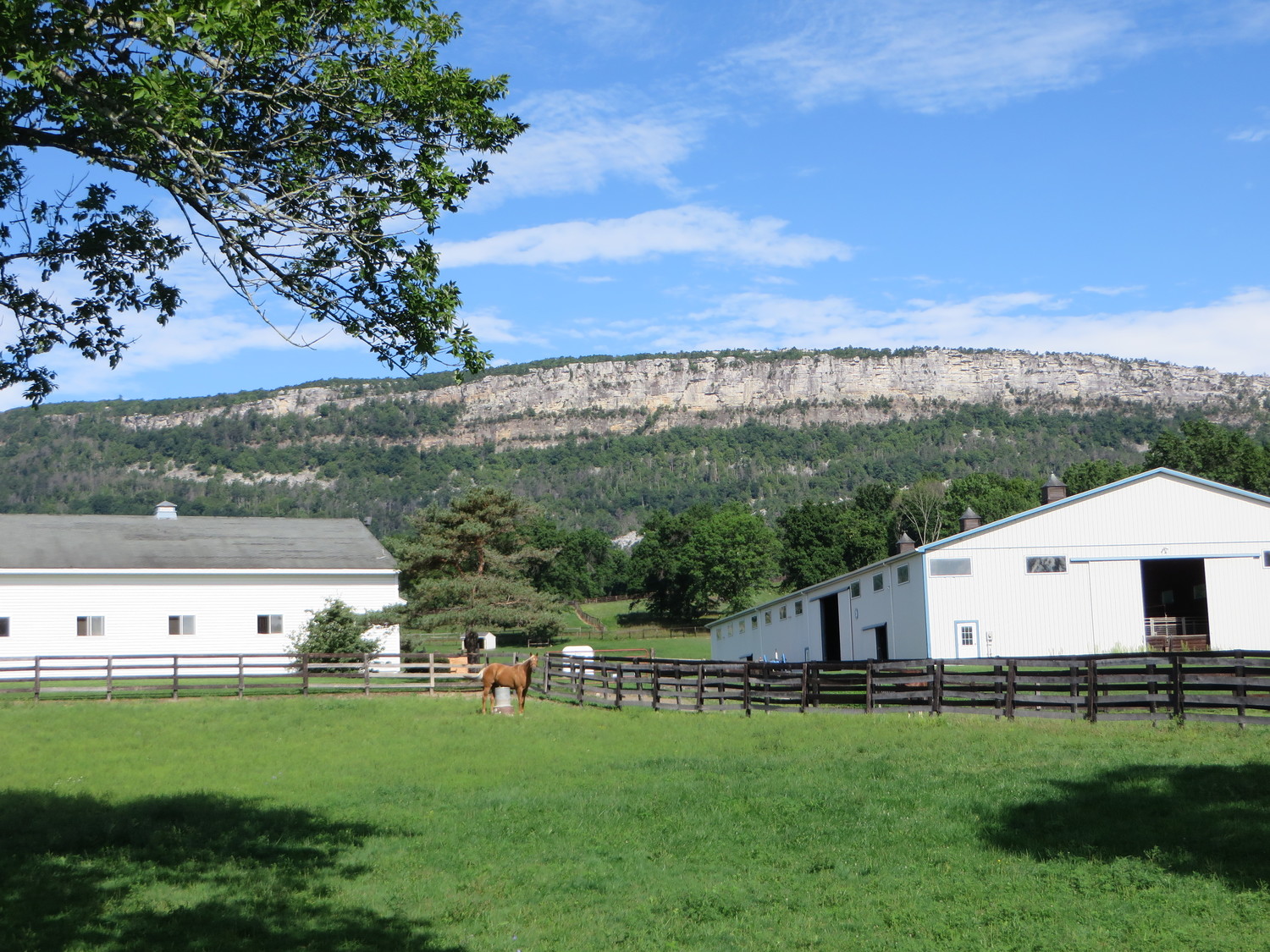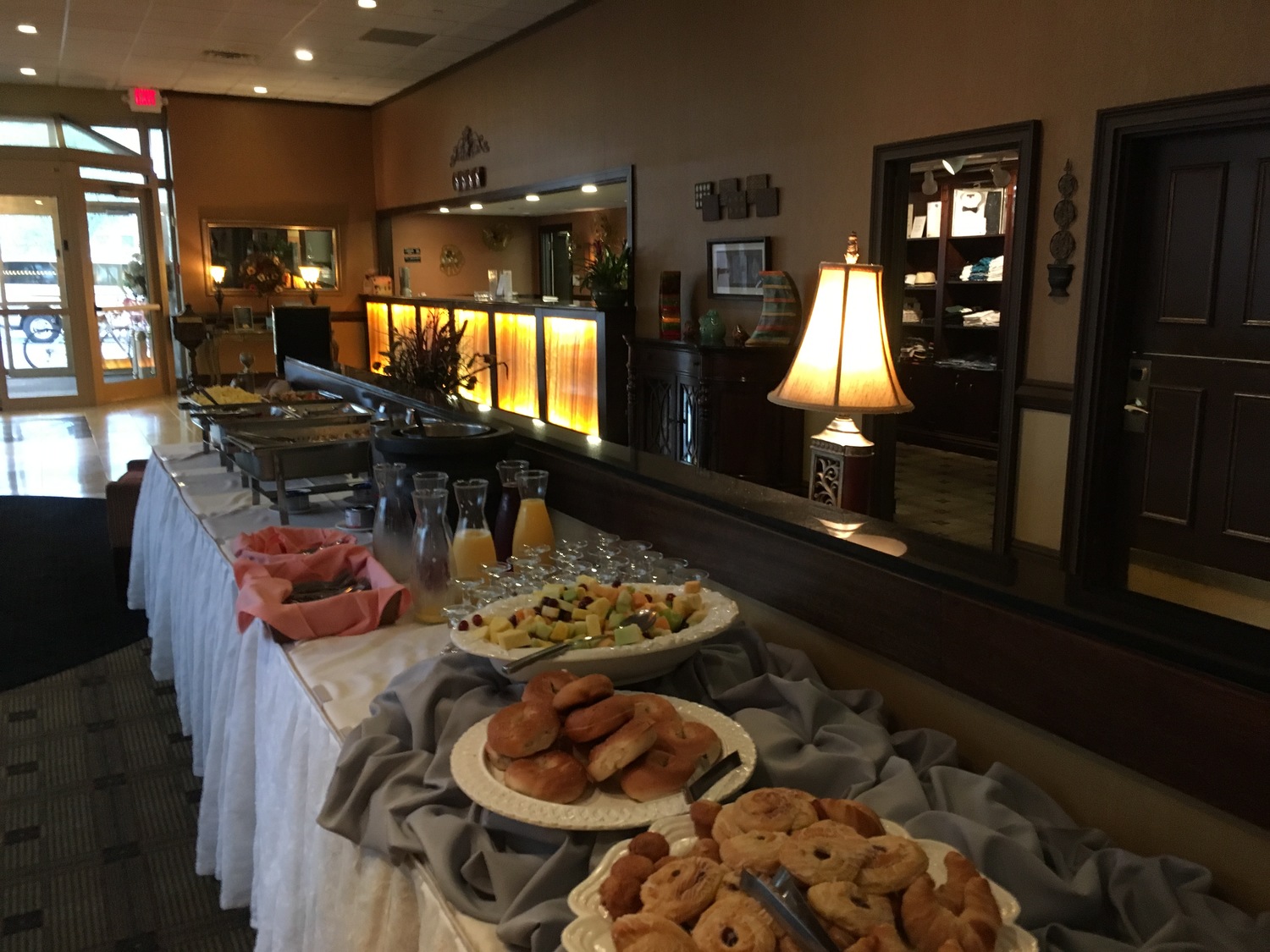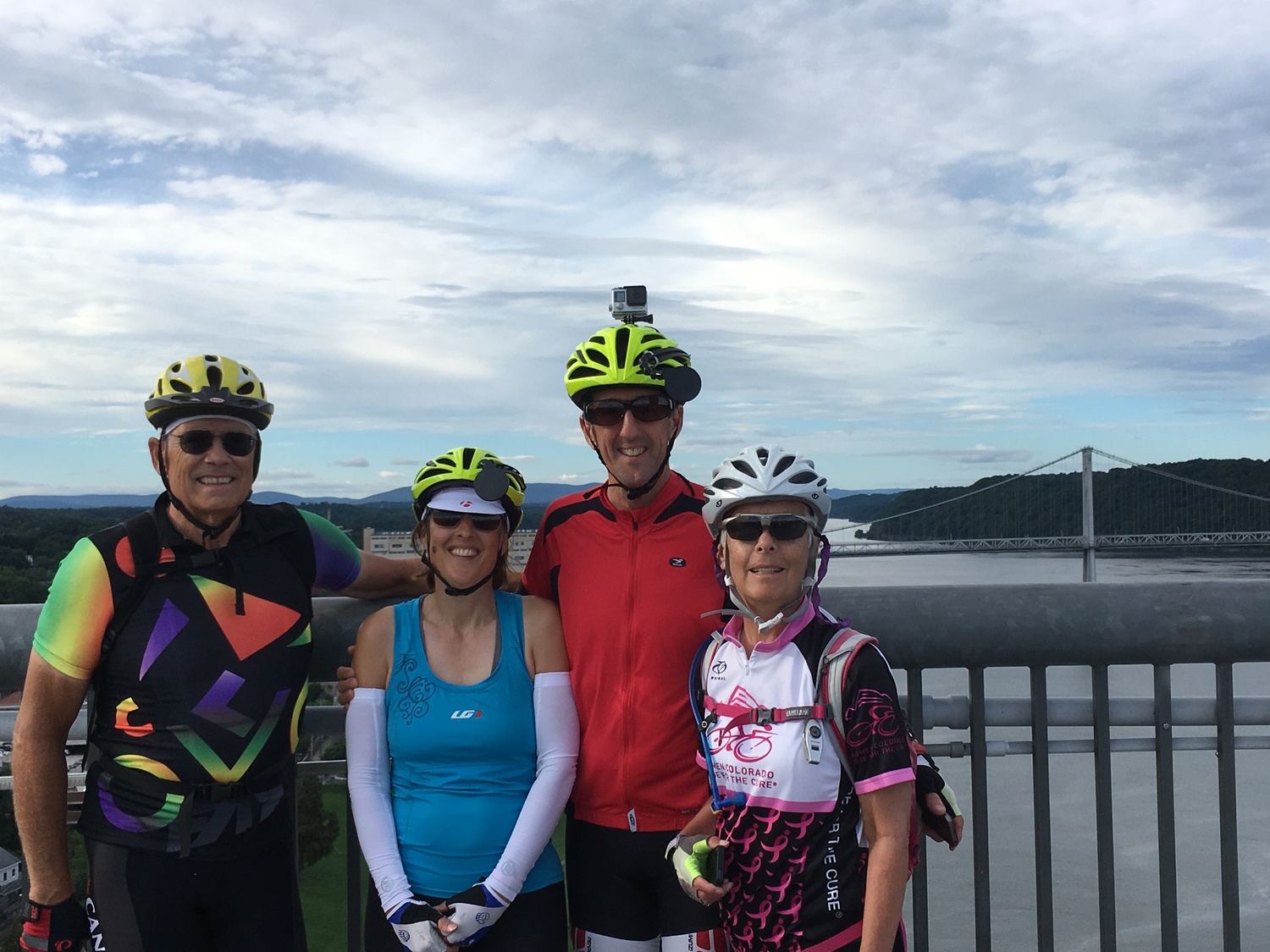 Weather: partly cloudy and mild to start, some gusty winds out of the west,
sunny and 80F at 4pm, with winds NW 7MPH.
Highlights: We had a great day! It started with a wonderful breakfast buffet
at the Poughkeepsie Grand Hotel.
After loading their luggage, the group headed to the "Walkway Over the
Hudson", a walkway/bikeway that spans an old railway bridge. We were
met by Fred Schaeffer, who gave a short presentation about the walkway
and its history. It was Fred's ideas and persistence that allowed the
walkway/bikeway to become a reality. The Walkway Over the Hudson was
opened to the public in 2010, after many years of Fred's support and
dedication to a project that he truly believed would be great for the
community and people of the area, as well as the state of NY. Thank you,
Fred, for taking the time to share your passion for the Walkway Over the
Hudson with our riders.
The riders continued on the bike trail for a little over 5 miles and rode on
scenic country back roads. We rode past the Shawangunks, which are
world renown for climbing. We saw farms, wineries, hills and more hills,
and then more hills! It was a long, challenging ride but everyone navigated
safely to the Hampton Inn in Matamoras, PA, tired but happy for another
awesome day, riding south toward Florida. Today we arrived in our 5th state,
6th if we rode to Maine on Day 0! Stay tuned to this blog for MORE of our
adventures!