Day 1 - Portsmouth, NH To Worcester, MA 95 Miles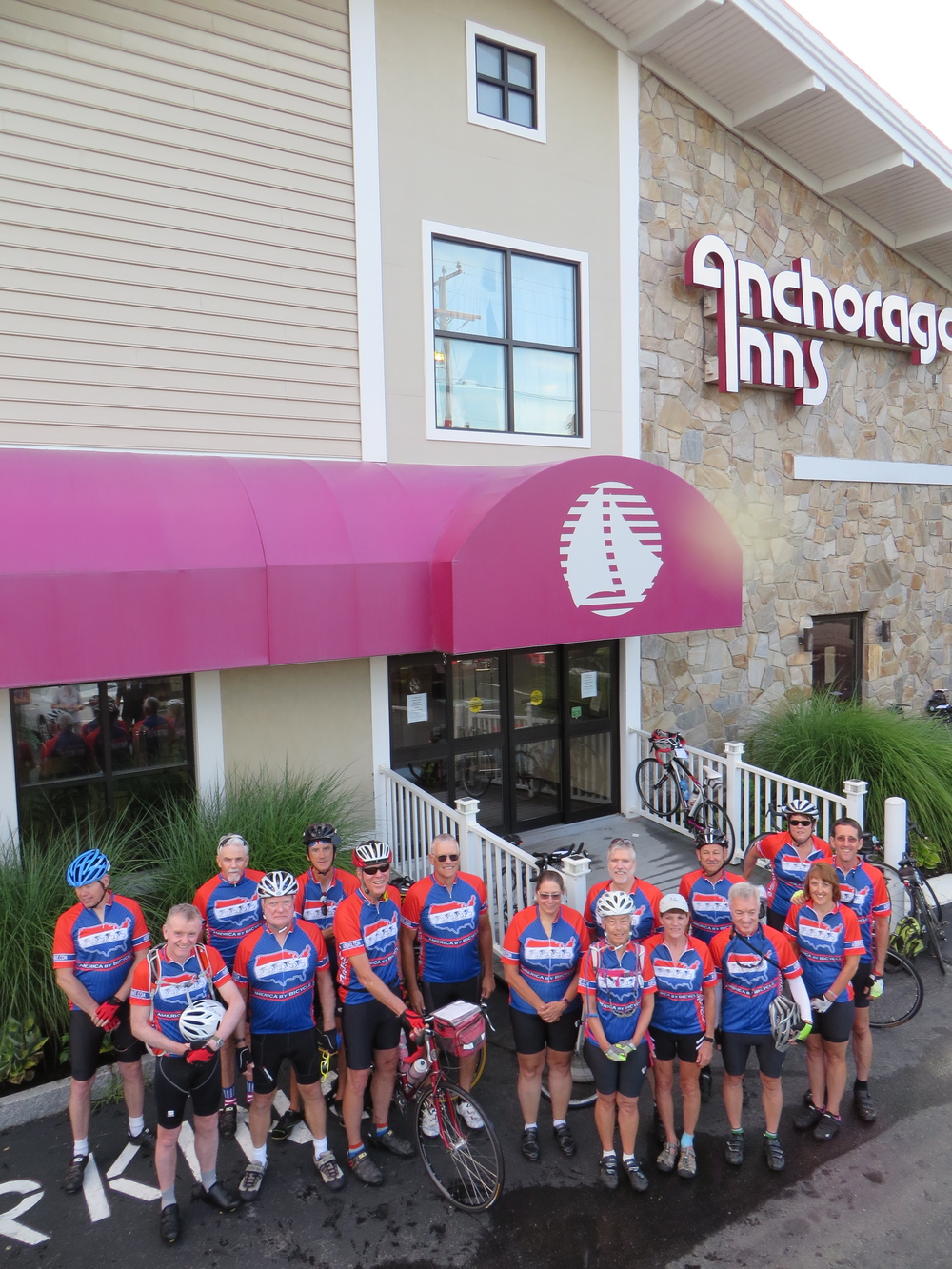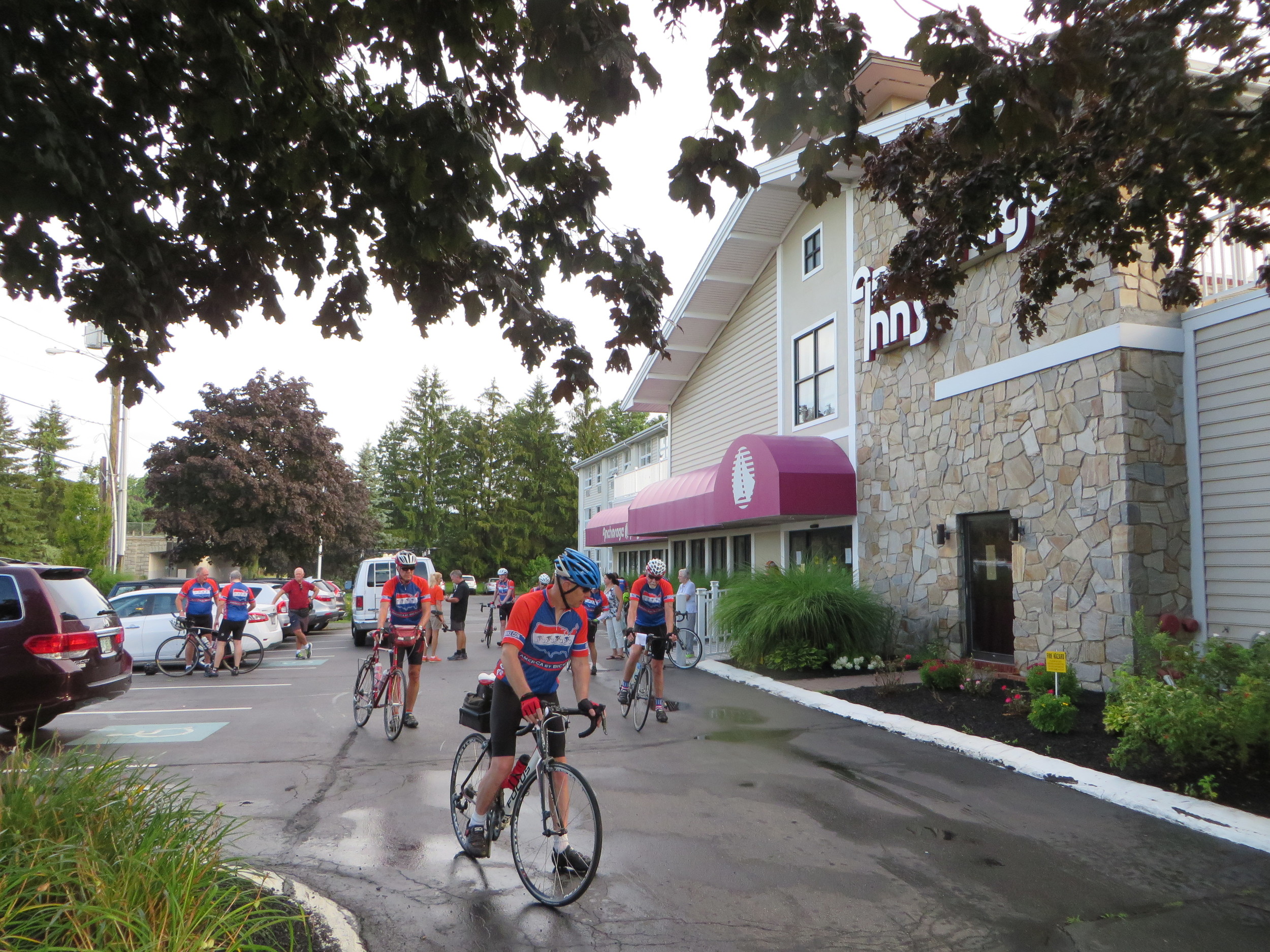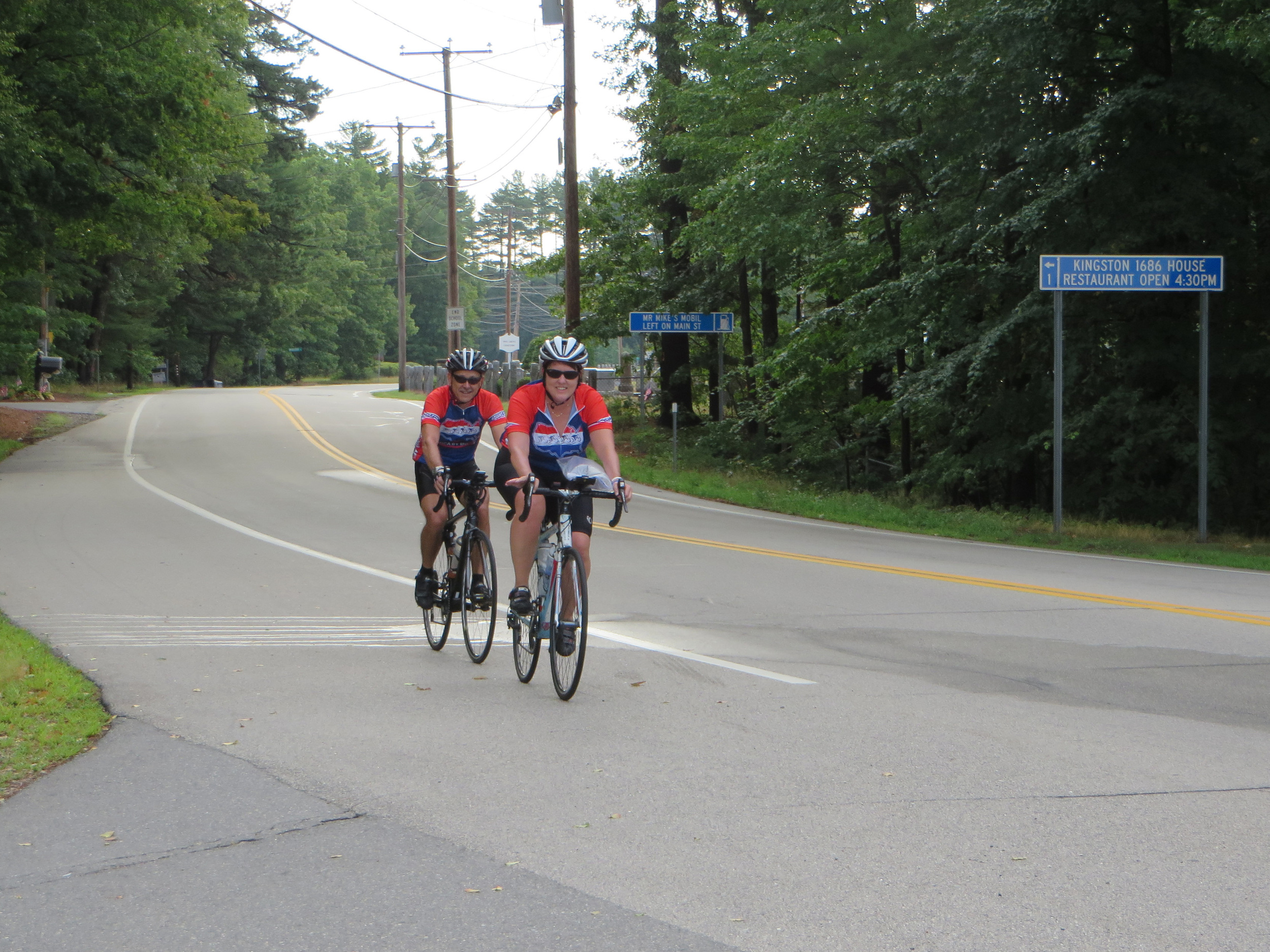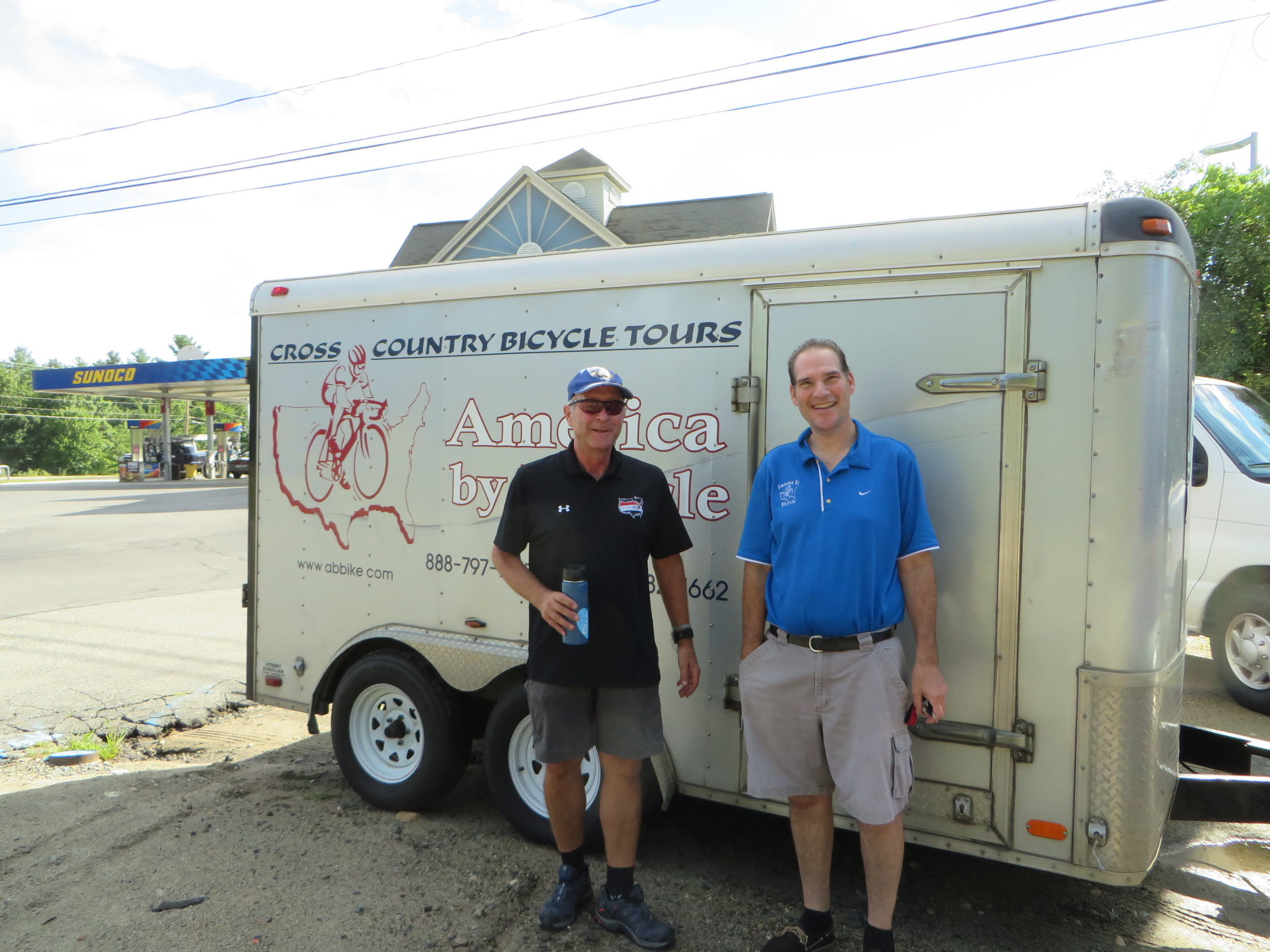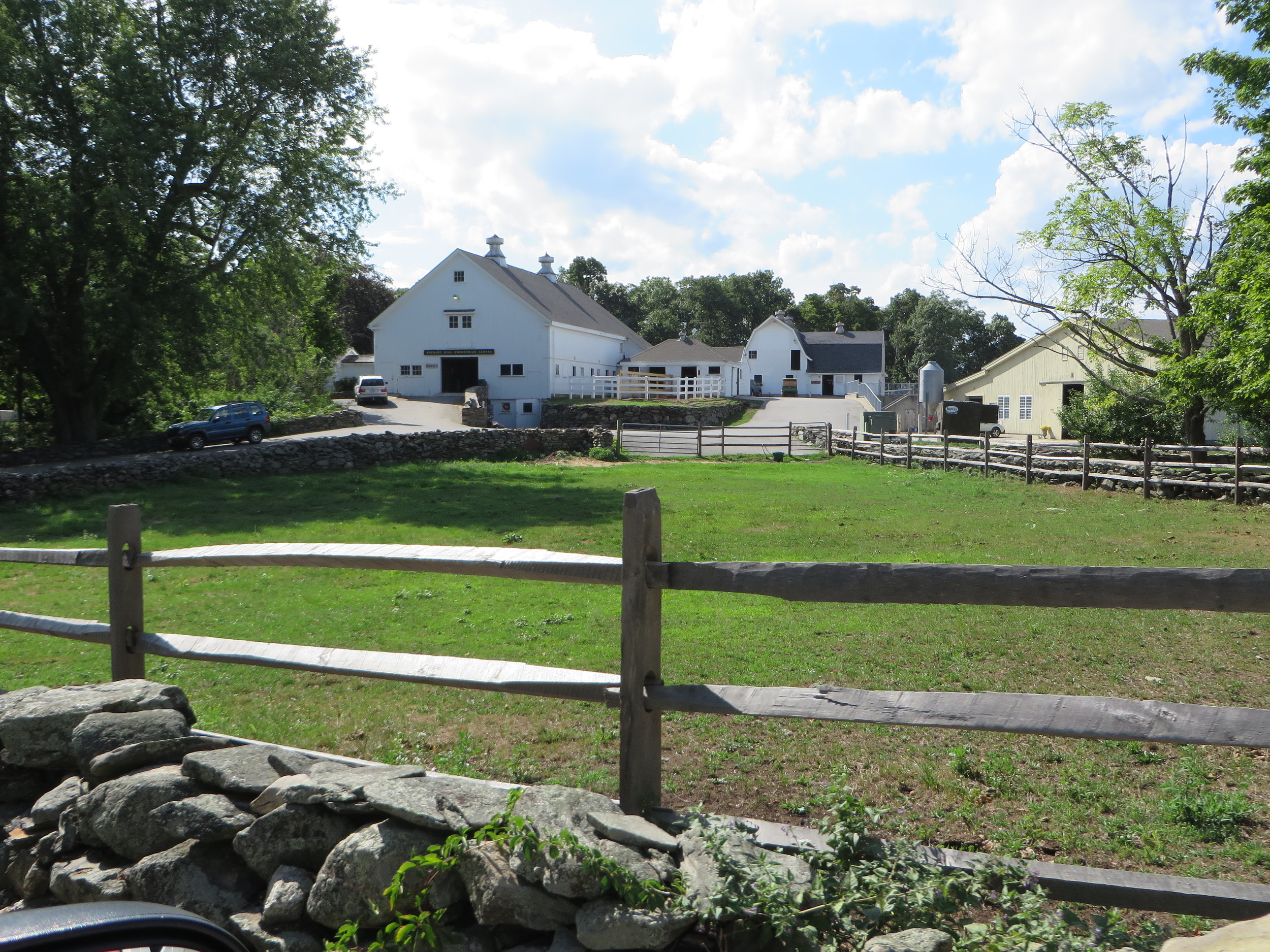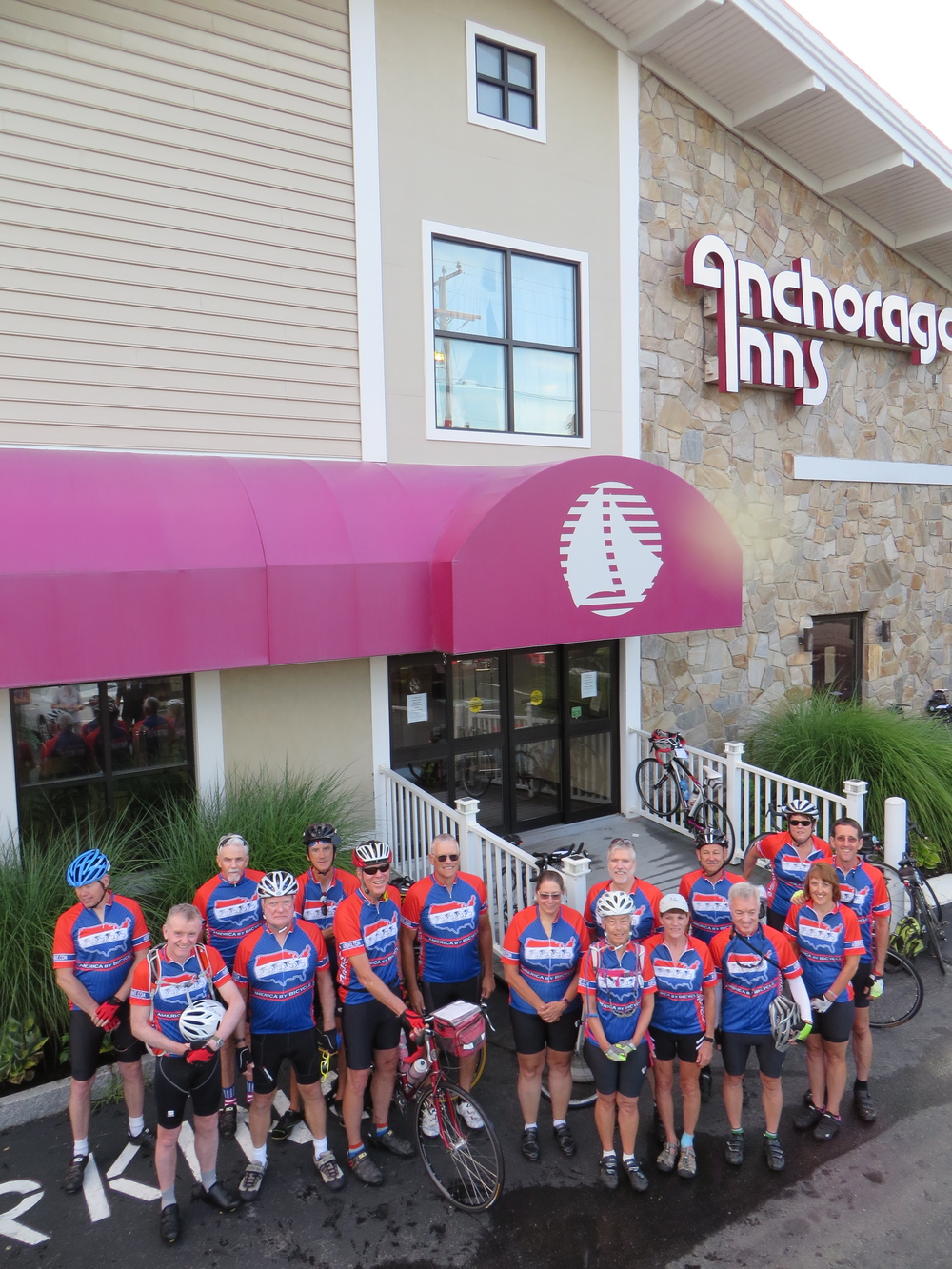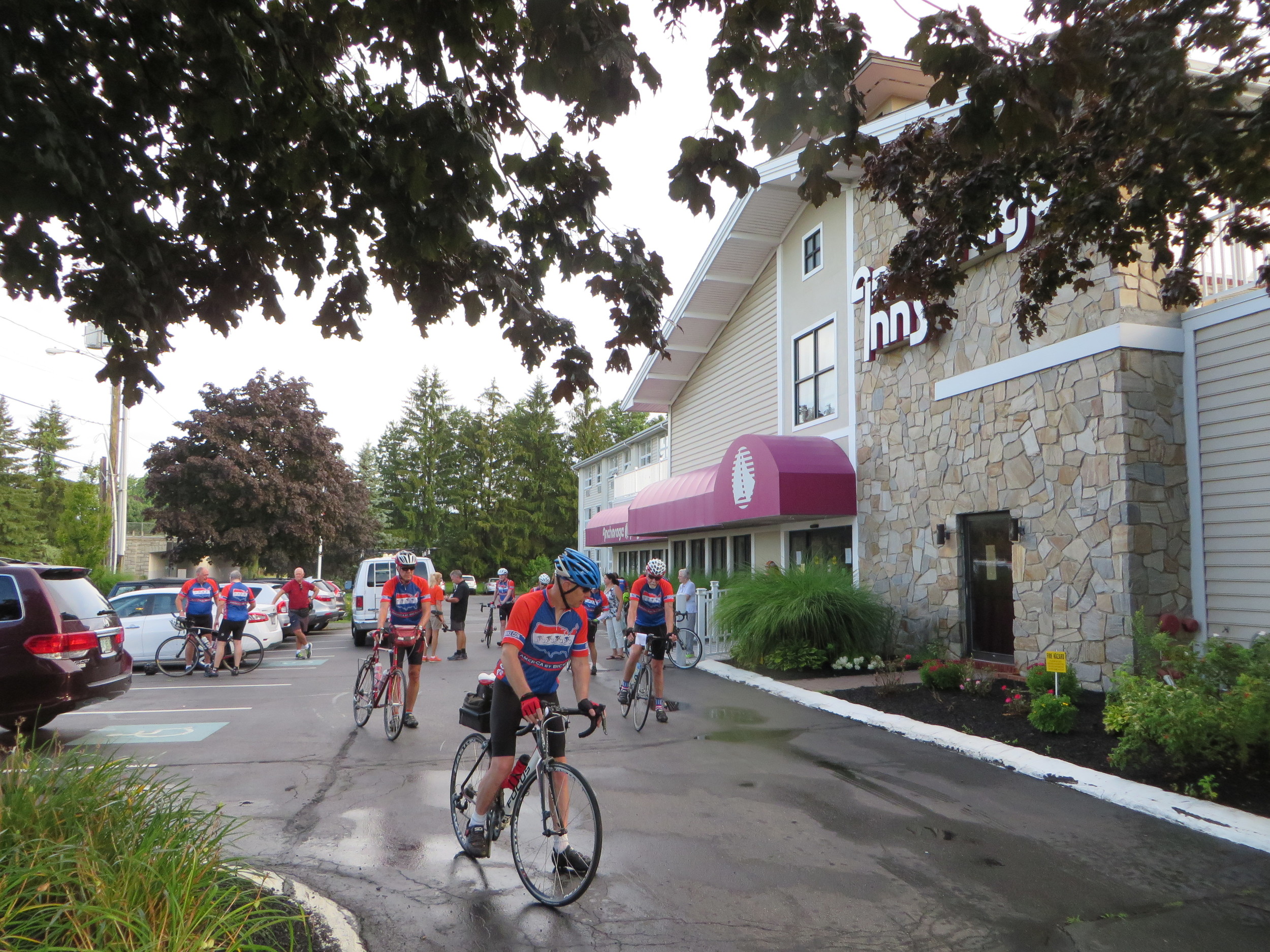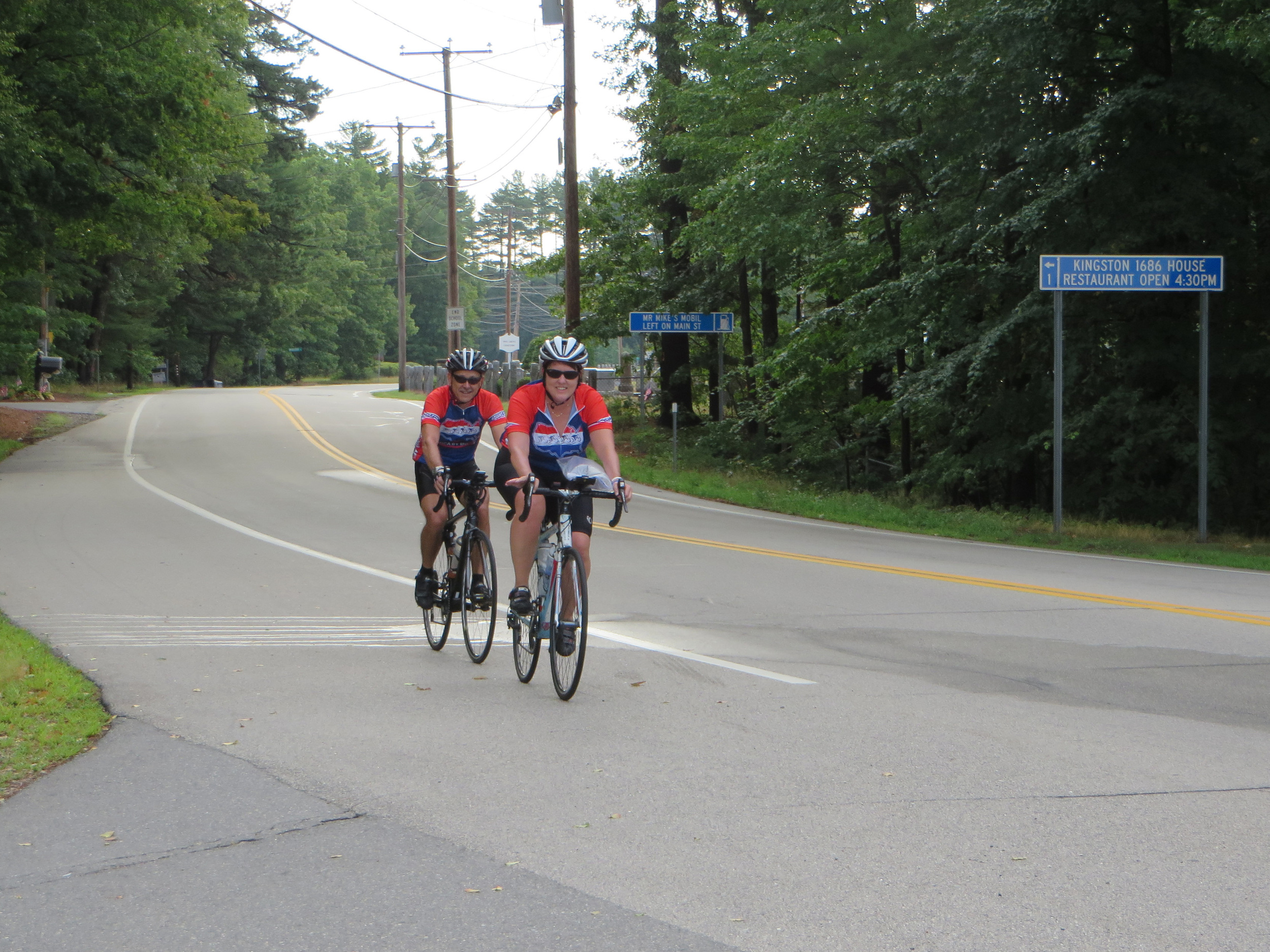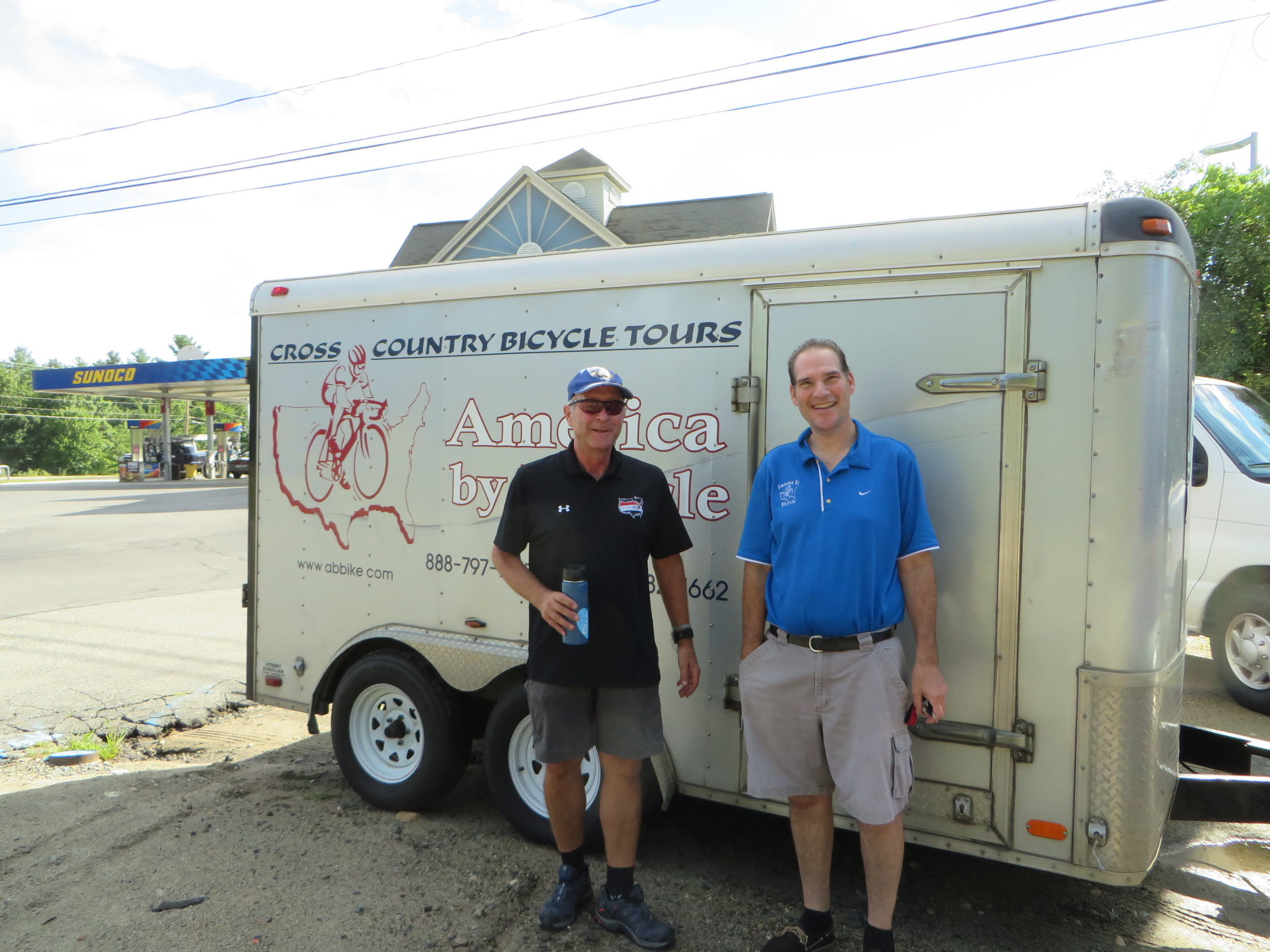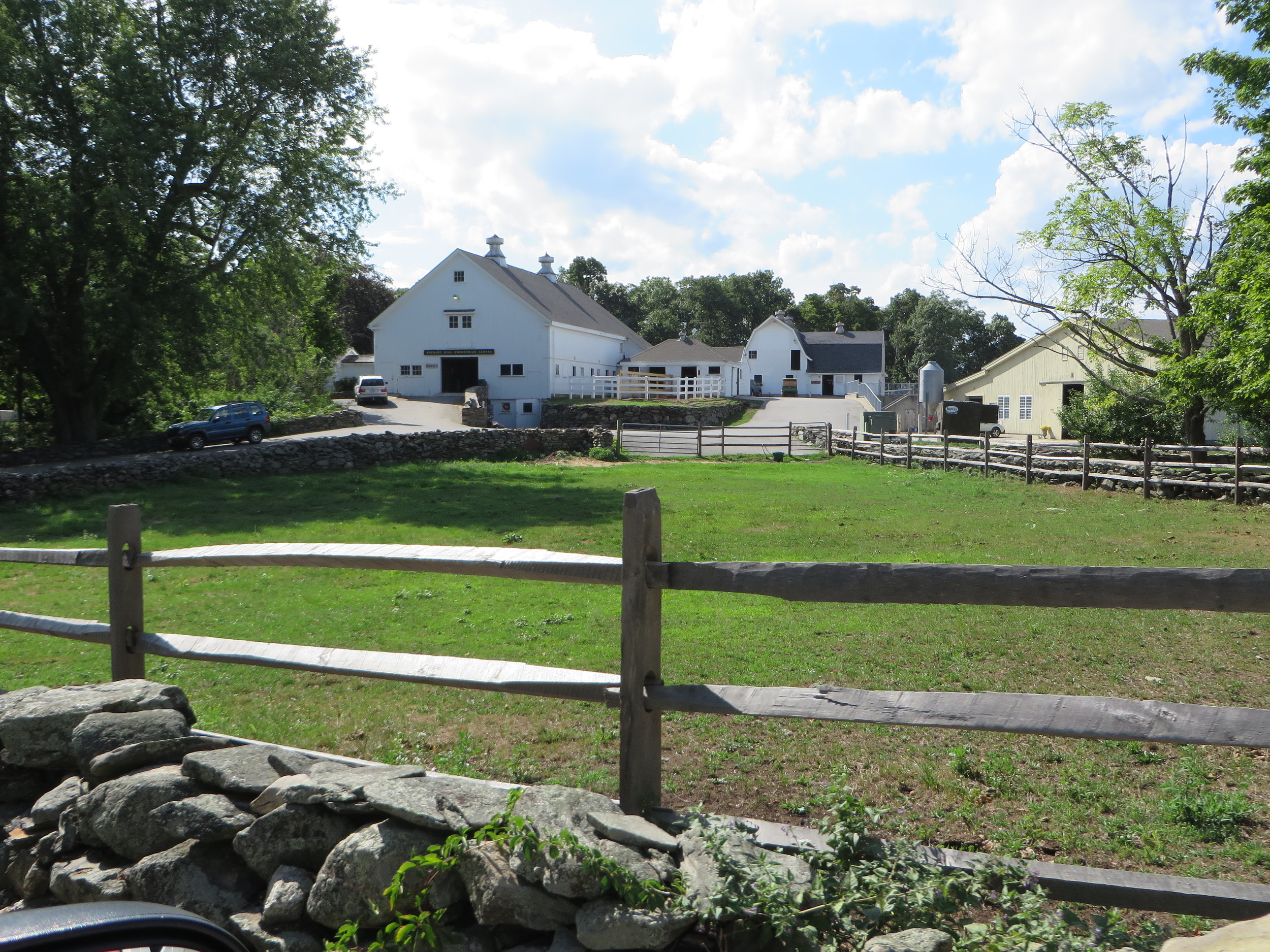 Weather: hot and humid, 99 degrees F. at 4:15 PM with a bit of a headwind
Highlights: After an overnight rainstorm with plenty of lightning and thunder (which many of the riders did not know about because they were tucked, snug in their beds by 8:30 PM), the weather started out in the lower 70's and roads were damp. Everyone was eager to get on the road, so, after posing for a group photo, dressed in their AbB jerseys, 17 riders set off on our 25 day bicycle adventure in search of Jacksonville, Florida.
As the morning rolled toward first SAG, we had a visit from Doug Torosian, President of America by Bicycle. Doug stopped by to wish us all a safe ride to Florida. Thanks, Doug! OK! Did I mention that this group of cyclists is HOT? REALLY HOT! No, really!!!! As the day wore on, the temperature climbed nearly to 100. But if you asked riders, any one of them would have told you that it was well over 100 degrees! They were really HOT! Some riders, on route today, saw a temperature reading of 99 degrees F.
Our first day was a long, HOT, scenic route through rolling terrain. Day 1 is history and our group did a terrific job of riding safely from Portsmouth, New Hampshire to Worcester, Massachusetts. We know we are going to have a great Ride the East 2016 tour!
RtE16 Photos are located at: sol1ny.macmate.me/gallery/