Maine Foliage Tour Day 1 - Portland to Lewiston ME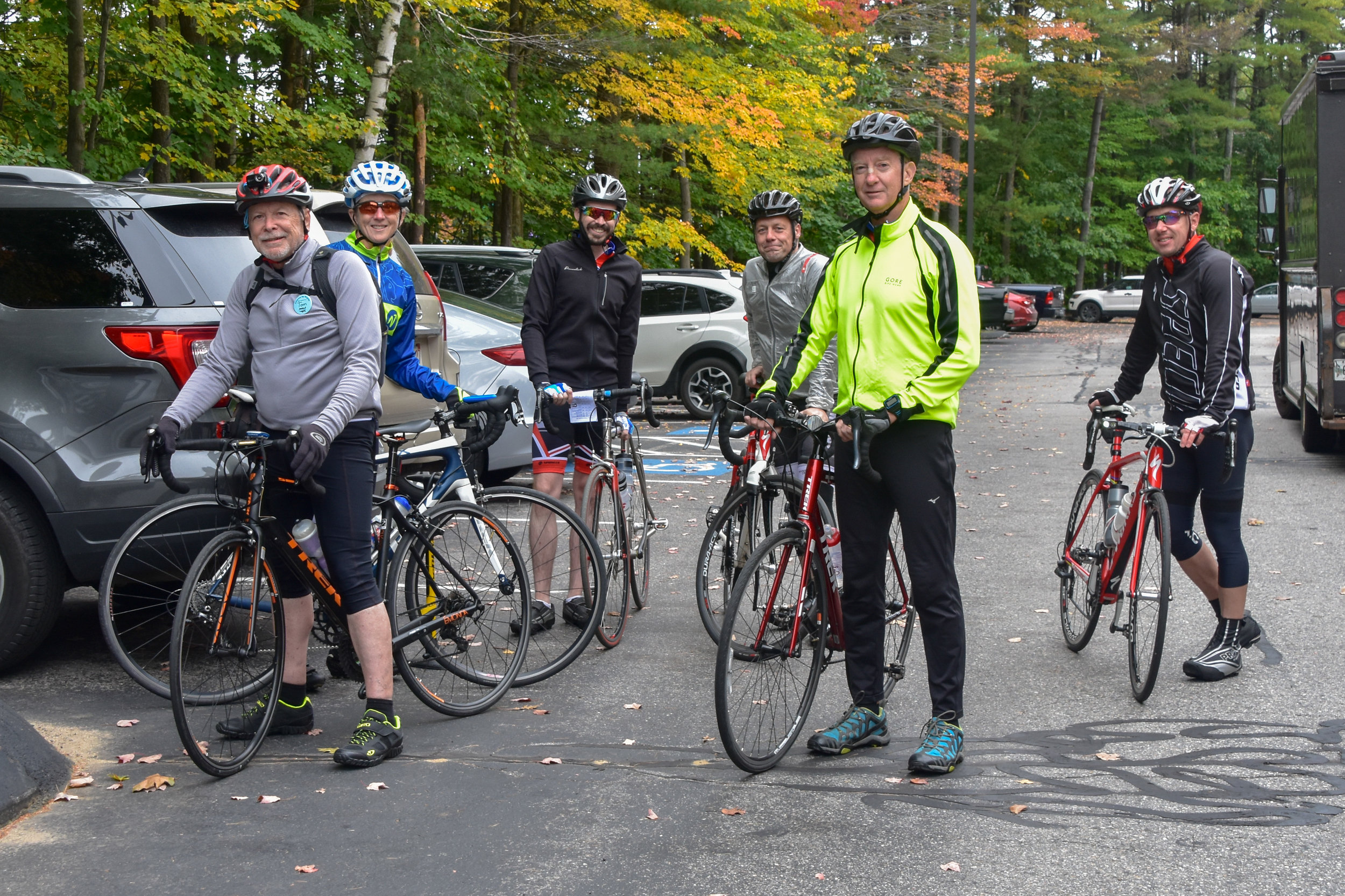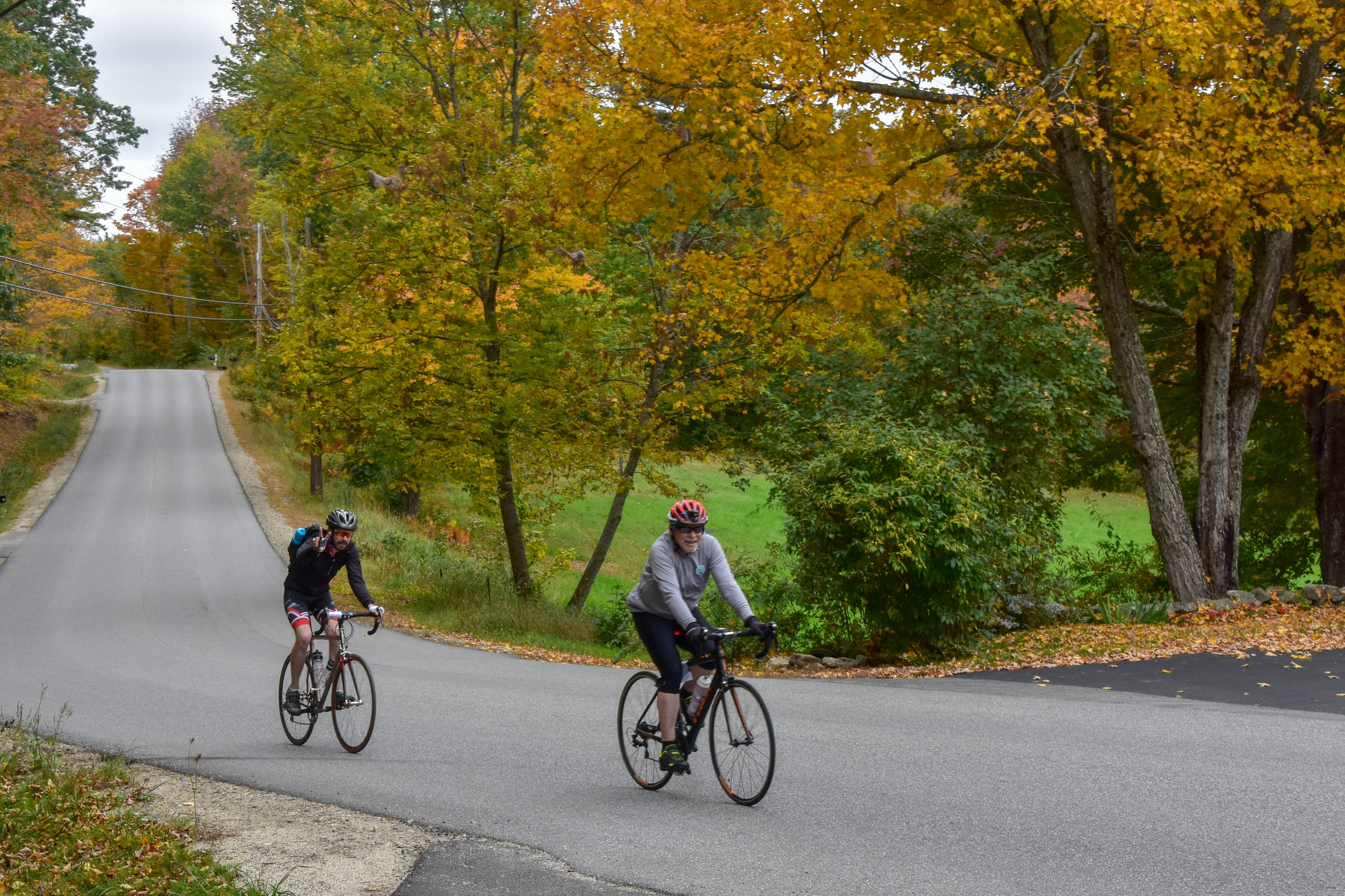 Crew's Log…
Mileage: 40 miles
Climbing: 2700'
Weather: Overcast. Mid-40s to start. Low 50s to end. Winds out of the NE but not much to worry about…
Highlights of the day:
It was brisk when we rolled out this morning. Ok, so mid-40s isn't all that cold but this fall has been strangely warm so today mid-40s felt brisk. We didn't see the sun at all but that didn't take anything away from the reds that are really starting to pop - especially as we headed inland and north. This year both the riders and the staff are oo-ing and ah-ing at the foliage. A little more on that later.
We rolled out at the very relaxed hour of 9:30 on our first day of the tour. After working our way through the start of the work week in the outskirts of South Portland, the traffic subsided and we were left mostly on our own to enjoy the quieter back roads of small town Maine. We were left to enjoy the hilly quieter back roads of small town Maine. There wasn't anything too too long but there were many little kickers just to remind us that in this part of New England it's up or not up, there is no flat.
It's fall, so we're looking for foliage colors and orchards. This year we are in sync with Mother Nature. The reds and oranges are out. It's not peak color yet so we should have lots more to come this week. But wow - it is really beautiful. I'll have to say that the pictures will mostly likely not do it justice but we shall try. We had our SAG stop du jour at Thompson's Orchards in New Gloucester. It's near the top of the very aptly named Gloucester Hill Rd. In the past, we've had apple cider donuts here but the combination of a holiday (Columbus Day) plus dry weather made for long lines and low stock. We still supported the local economy by stocking up on apples. We'll have to find the donuts later this week. 12 more miles of rollers with several kickers to keep us our legs working and we rolled into Lewiston.