Maine Foliage Day 5 - Edgecomb to Portland ME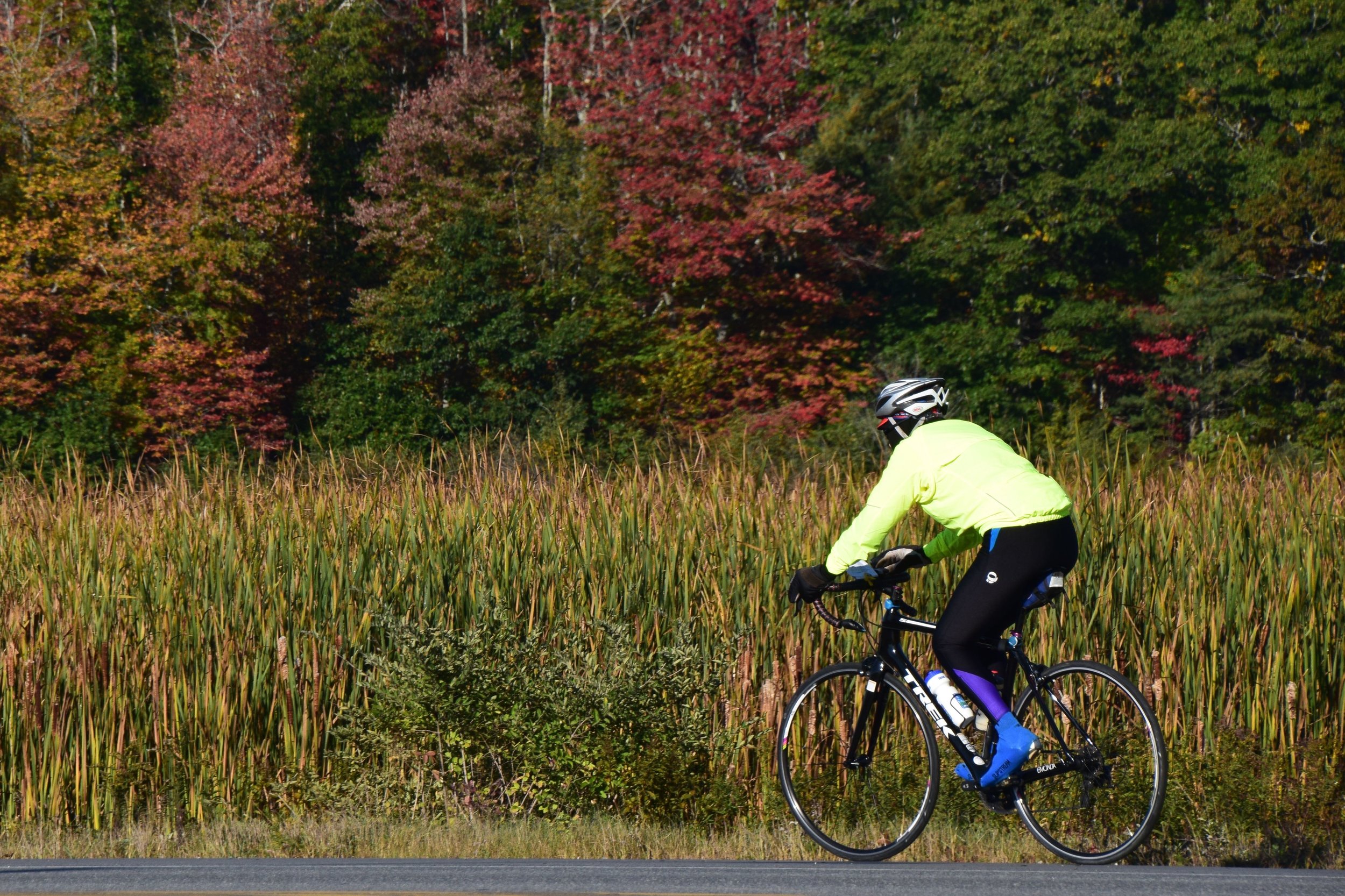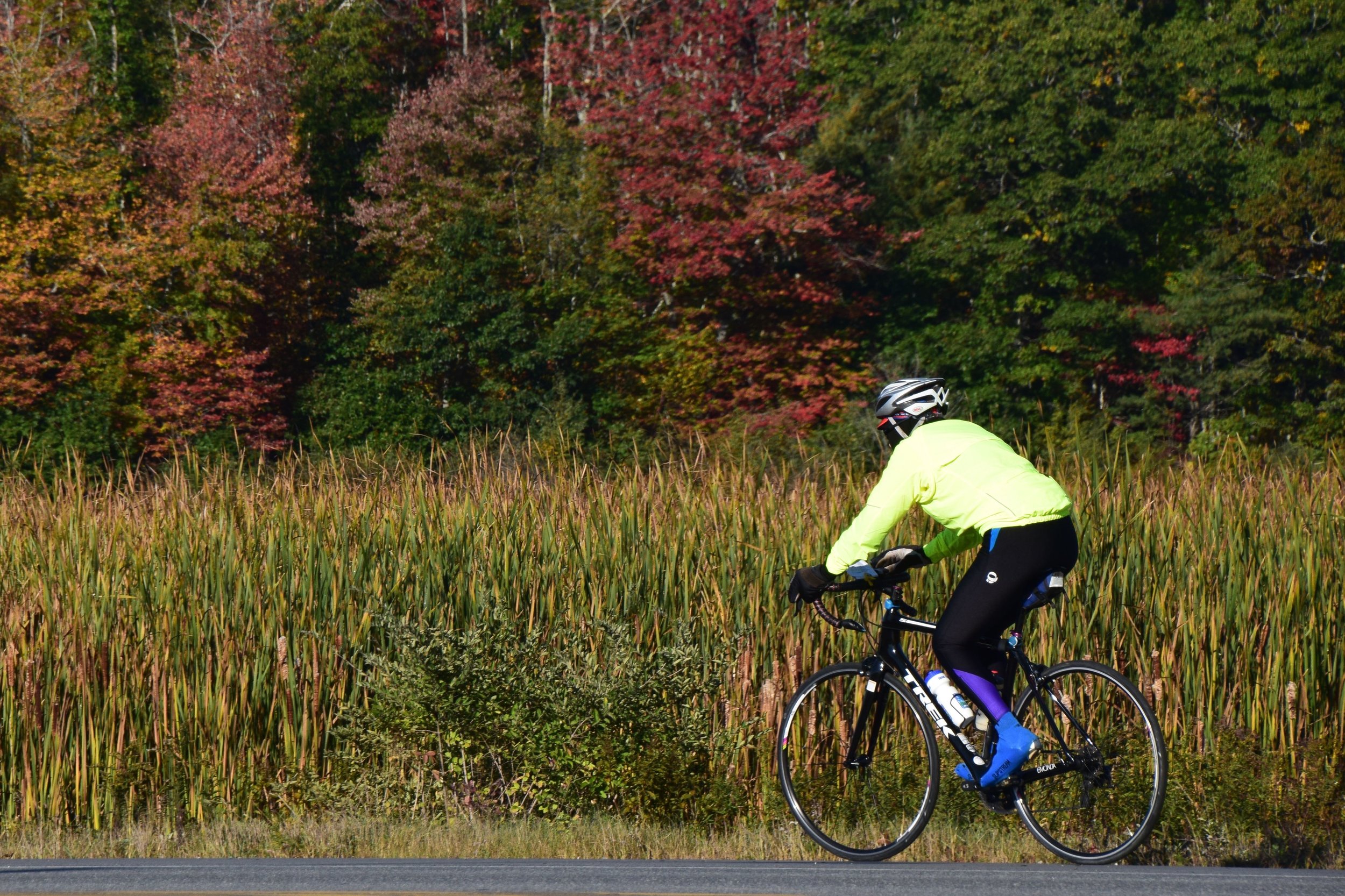 Crew's Log…
Mileage: 56 miles
Climbing: 2700'
Weather: Mid 30s to start. Low 60s to end. Bright sunshine all day long.
Highlights of the day:
This was the coldest start of the tour, typical Maine mid-October morning in the low 30s. It was brisk, there was frost on the grass and ice on the windshield but it was crystal clear and sunny. Temperatures warmed quickly and it was in the upper 40s before we had gone more than about 15 miles. To top it all off, the wind was mostly in our favor. Mother Nature provided a great day to cap off our 5-day tour.
We started the day riding over the Sheepscot River and through the small coastal town of Wiscasset. The route then took us over some more Maine hill repeats as we worked our way to cross over the Kennebec River and into Bath. Colors were a little more muted but those that were out popped nicely with the bright blue background. The hills gave us the opportunity to slow down and enjoy them all the more.
After Bath and our last SAG stop of the Maine Foliage tour, we headed towards Freeport. It seemed just as we were settling into some flat stretches, we'd turn a corner and be greeted by yet another hill. They weren't huge but just enough to keep the legs working and the scenery interesting.
The last stretch into Portland brought us through more populated areas with a little more traffic. We ended where we started on Monday at the Hampton Inn. Most of the riders went their separate ways. One stayed with us to enjoy one last lobster dinner before he headed back home. It was a very nice way to end a fun, successful tour.