Maine Foliage Day 4 - Rockland to Edgecomb ME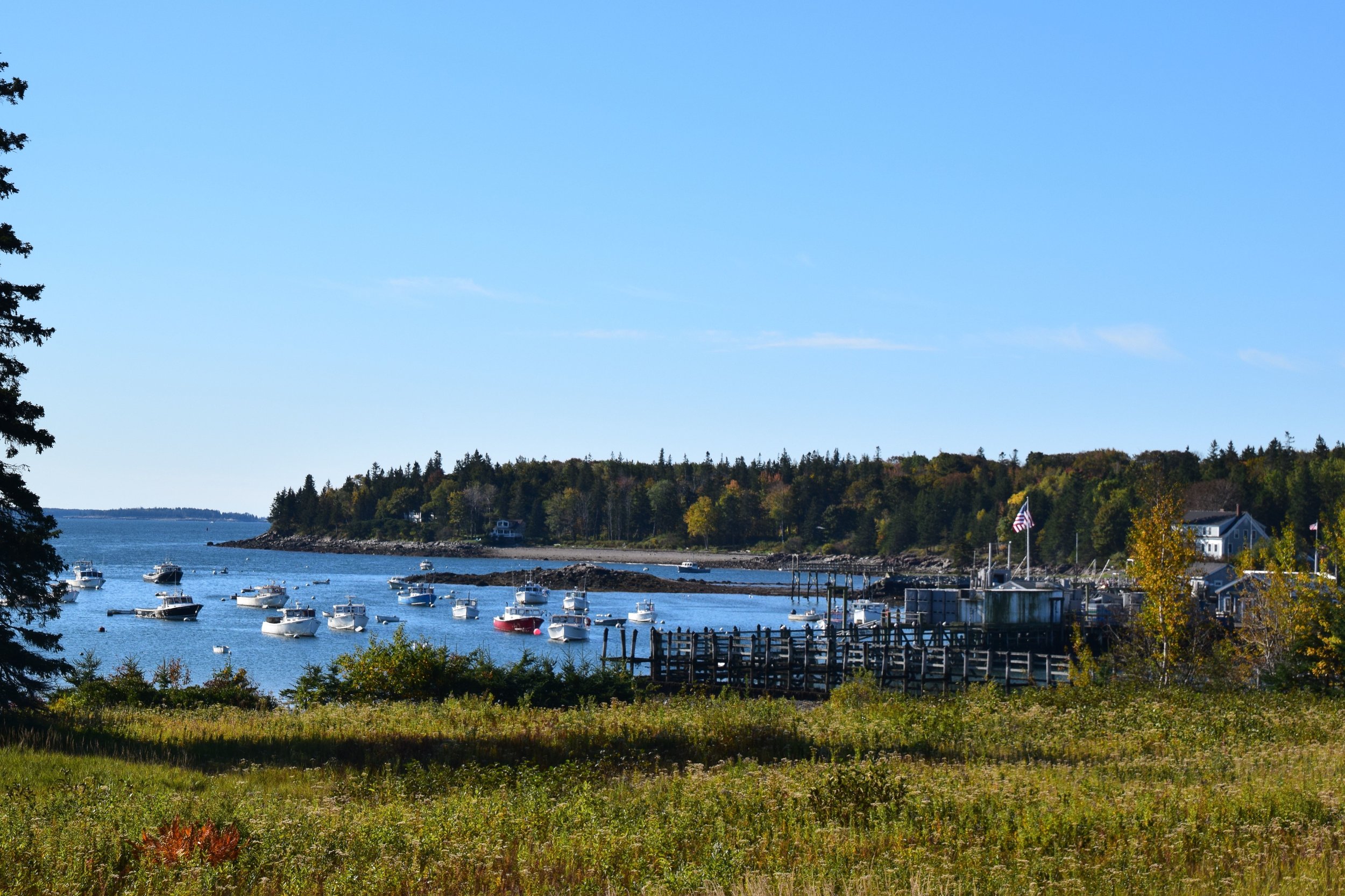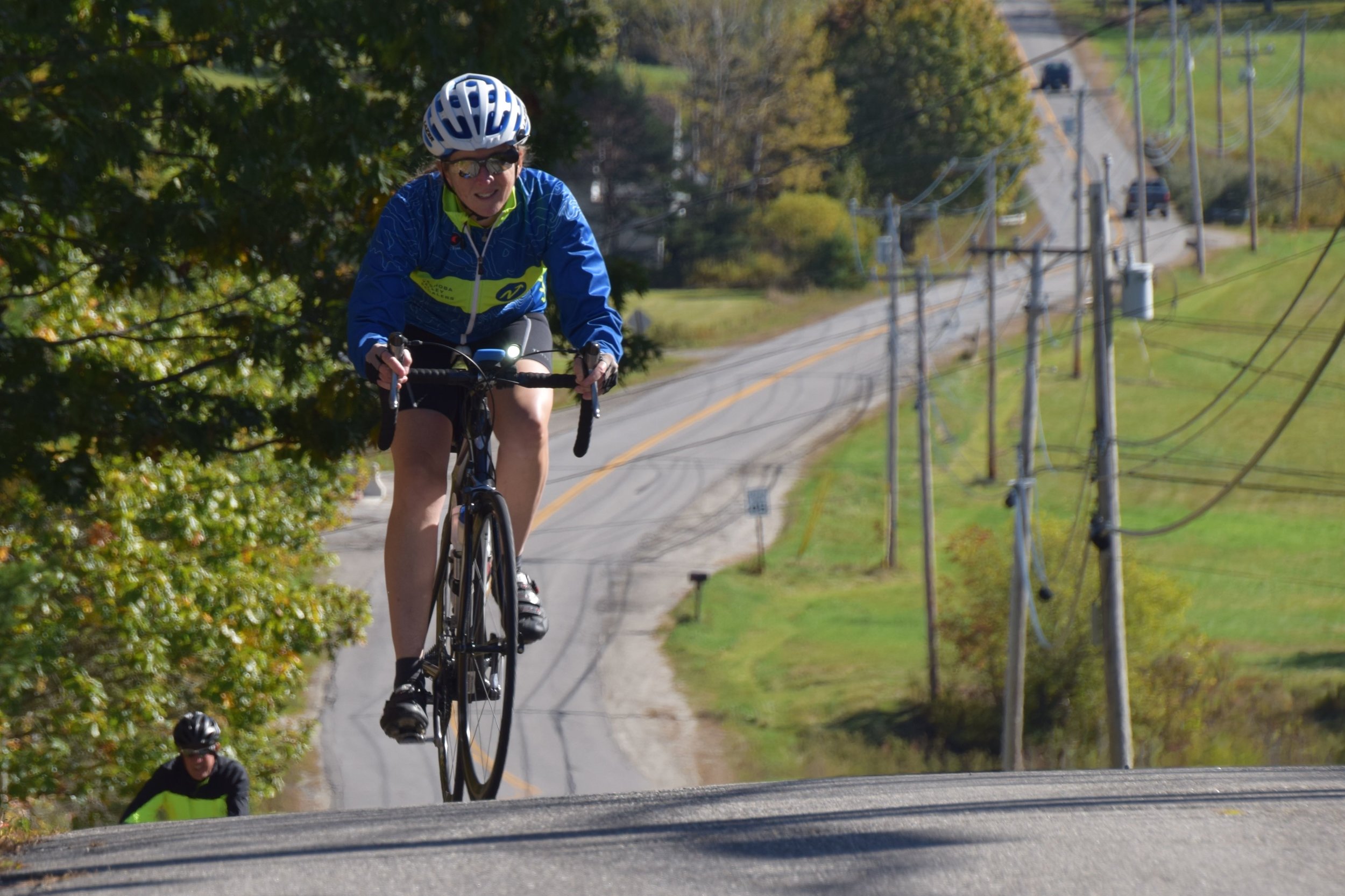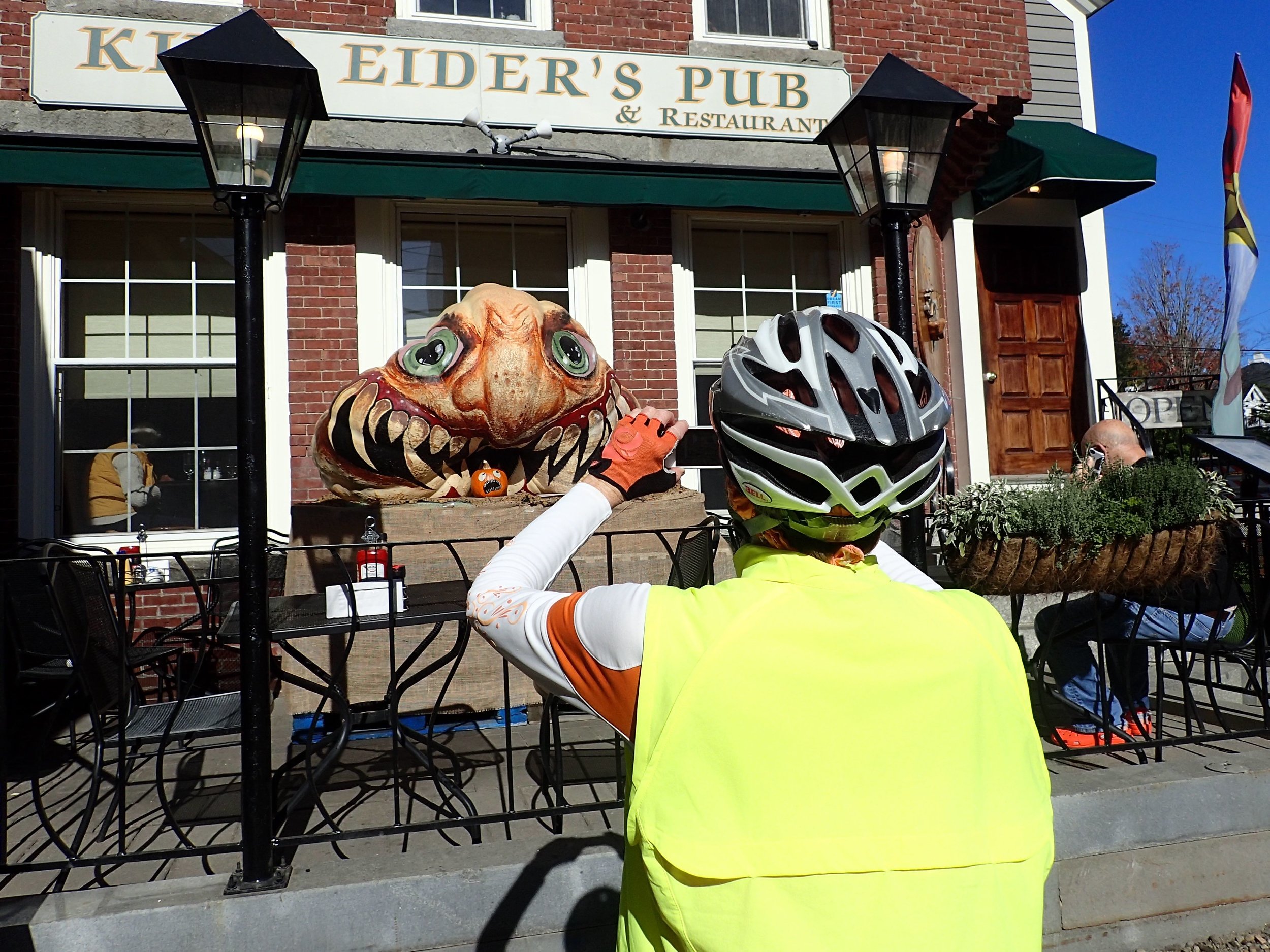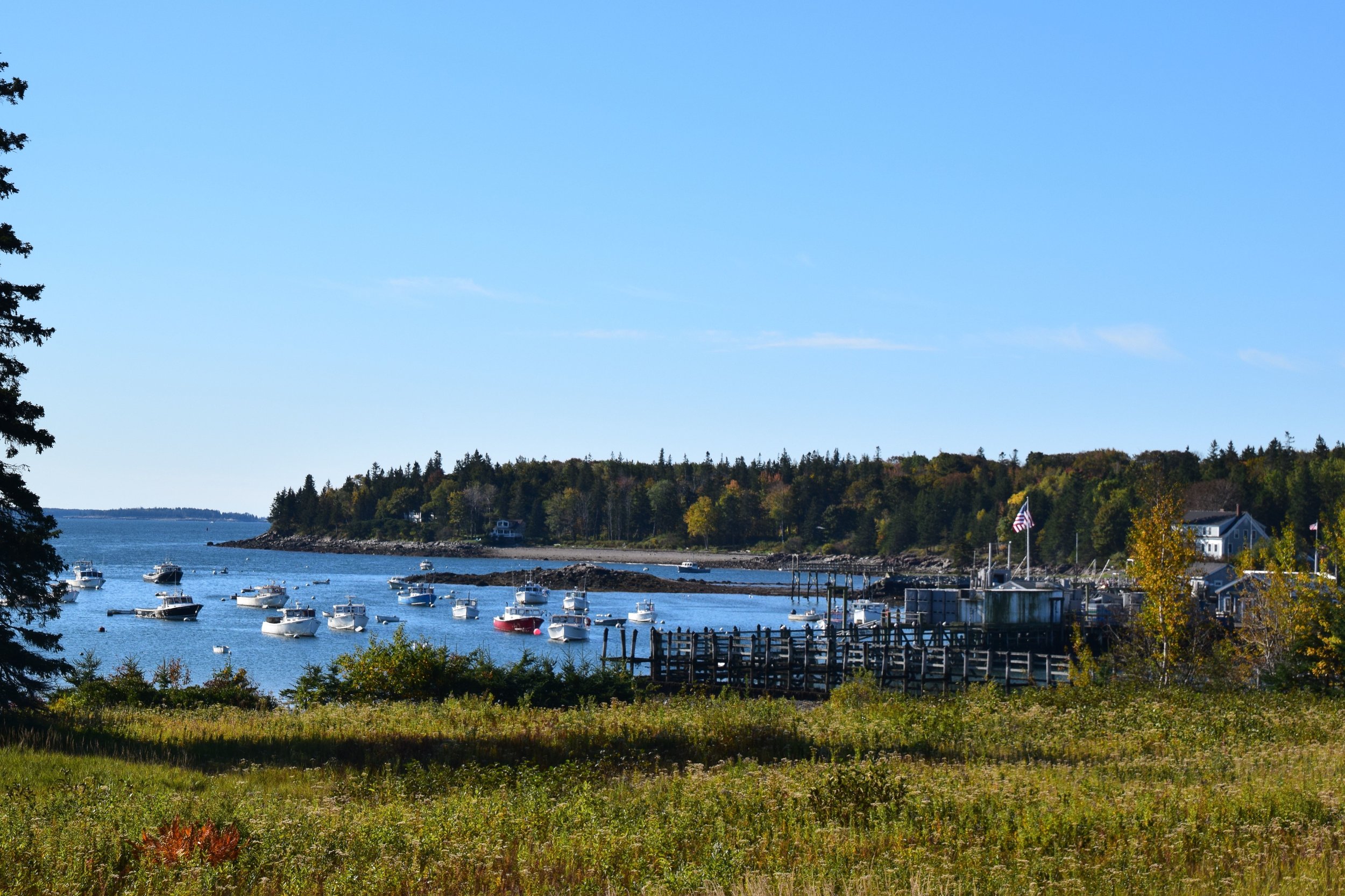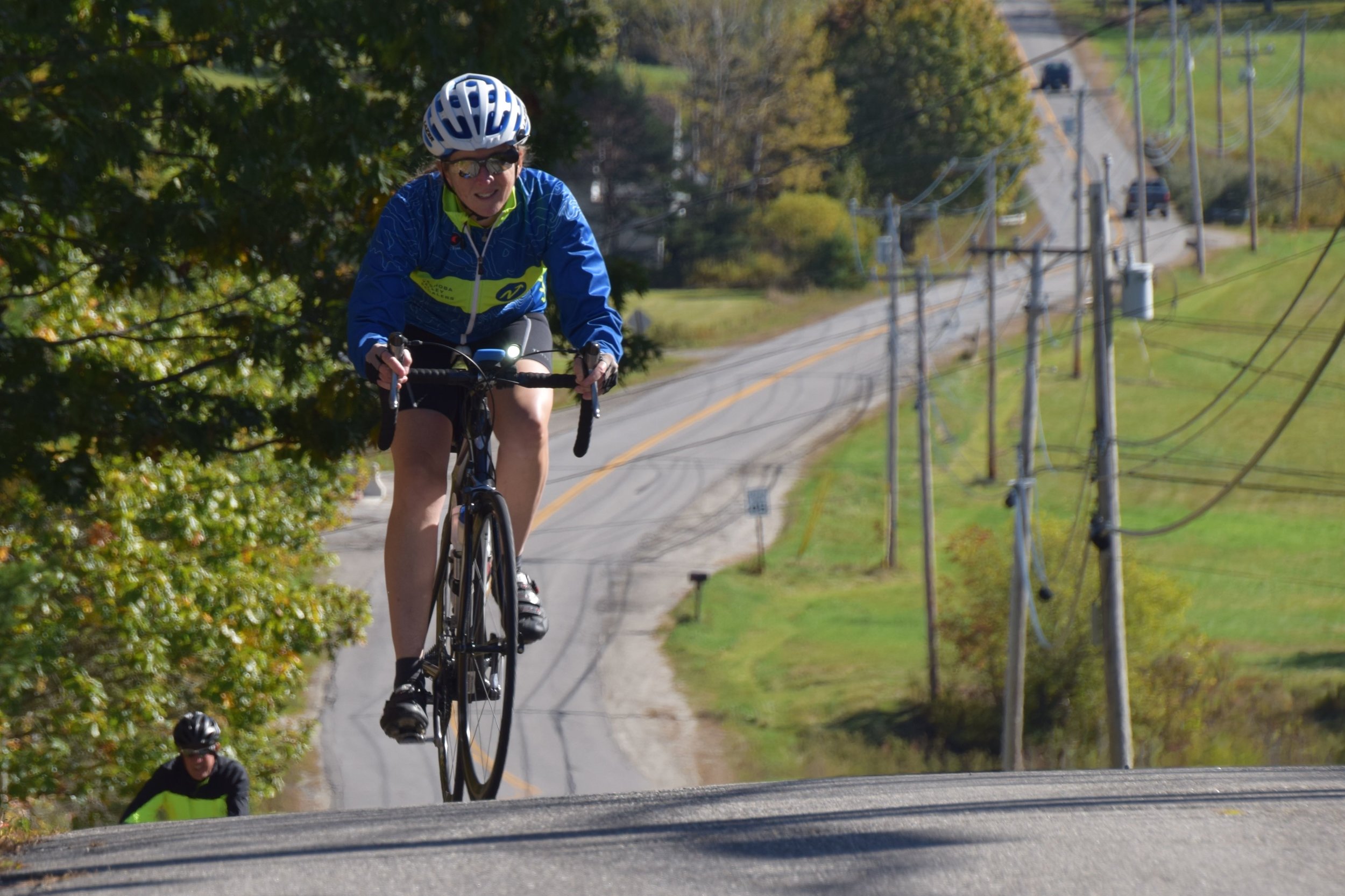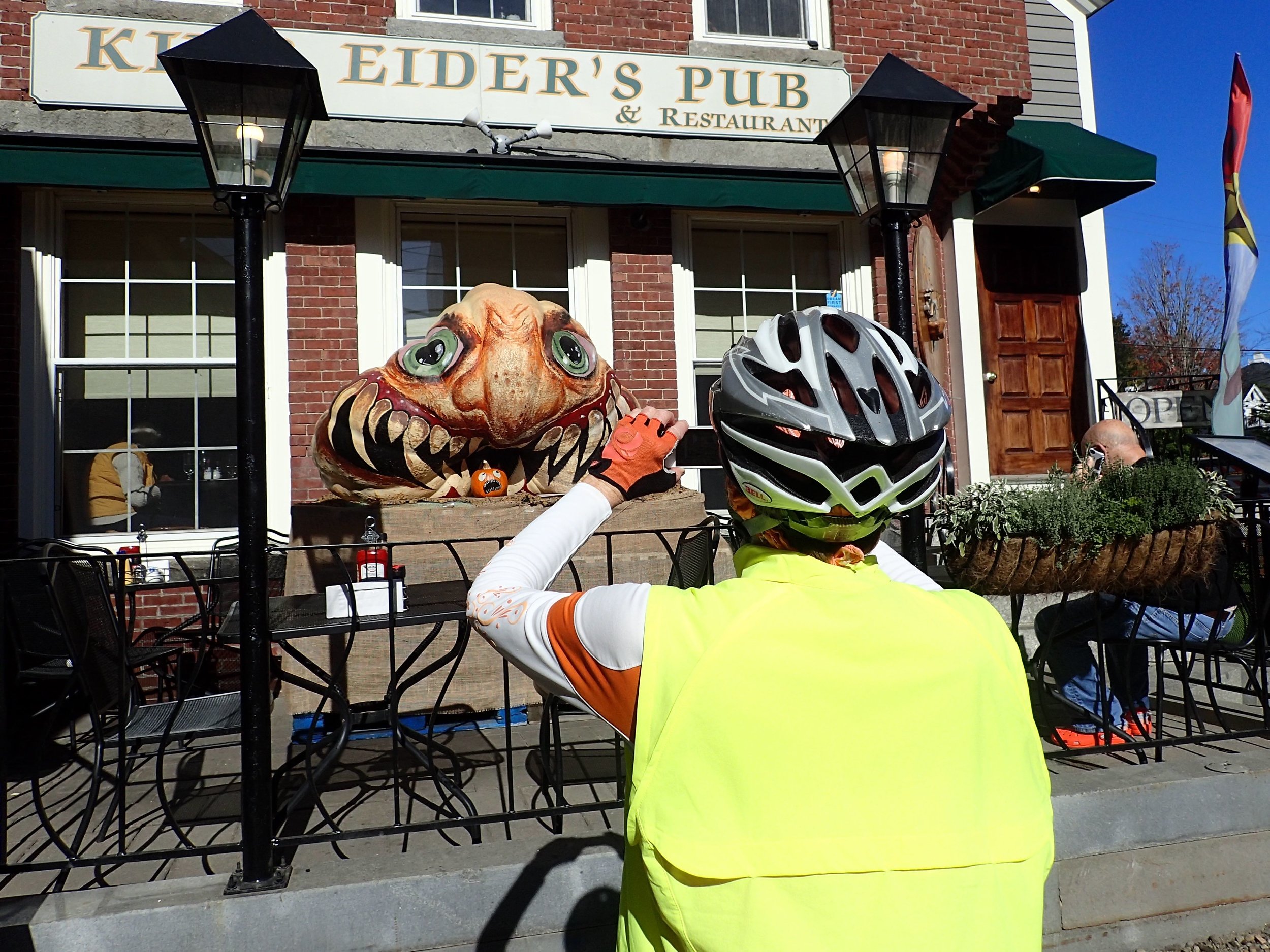 Crew's Log…
Mileage: 54 miles
Climbing: 3400'
Weather: Crystal clear. Low 40s to start. Upper 50s to end. Winds out of the NNE.
Highlights of the day:
We started out of the hotel that overlooks Penobscot Bay and headed south to Owls Head Light State Park. Quiet. Serene. Peaceful. Lots comments about "this is how we expected Maine to look." I guess that's a good thing because there will be plenty more coastal views like this! Lots of pictures were taken and then we found something new (for us). There is now a gift shop & interpretive center in what was the lighthouse keeper's home. We found out that the lighthouse was the old fashioned kerosene variety until 1989. That seemed a little late in history for automation. A pin and a couple of t-shirts were purchased and we were off.
We spent the remainder of the day riding on quiet rural roads and occasionally dipping back down to the ocean or an inland lake. Some of that dipping down required equal if not more climbing out. One of our riders said he figured out this tour. It's up and then it's down. Or I supposed it could be down and up. Either way, I think it's very accurate.
Towards the end of our day, we rode through Damariscotta. It's a quiet little seaside town that is known for it's Pumpkinfest & Regatta. The event was earlier on Columbus Day Weekend, however, the giant decorated pumpkins are displayed all along Main Street. It seems in theses parts they take the size of these squash quite seriously. Ginormous beasts are grown for competition and for decorating the local towns. I don't know if it was the largest one of the season but we saw one that was nearly 1800 pounds. That's a lot of pumpkin! Oh and almost as important as the great pumpkins, there is a "ye olde country store" that homemade ice cream. Ice cream in October? You bet!