Day 36 - Champaign IL to Crawford IN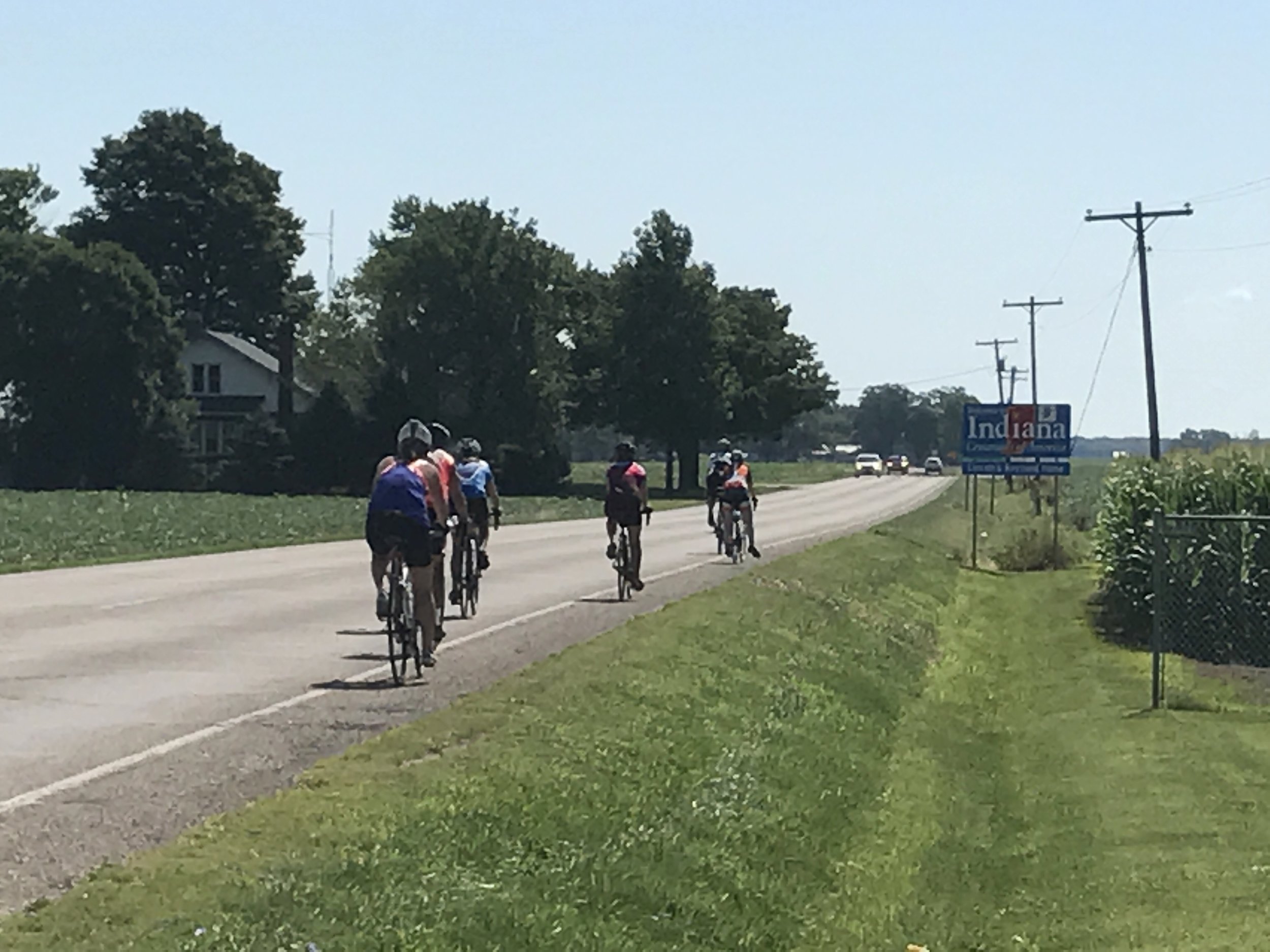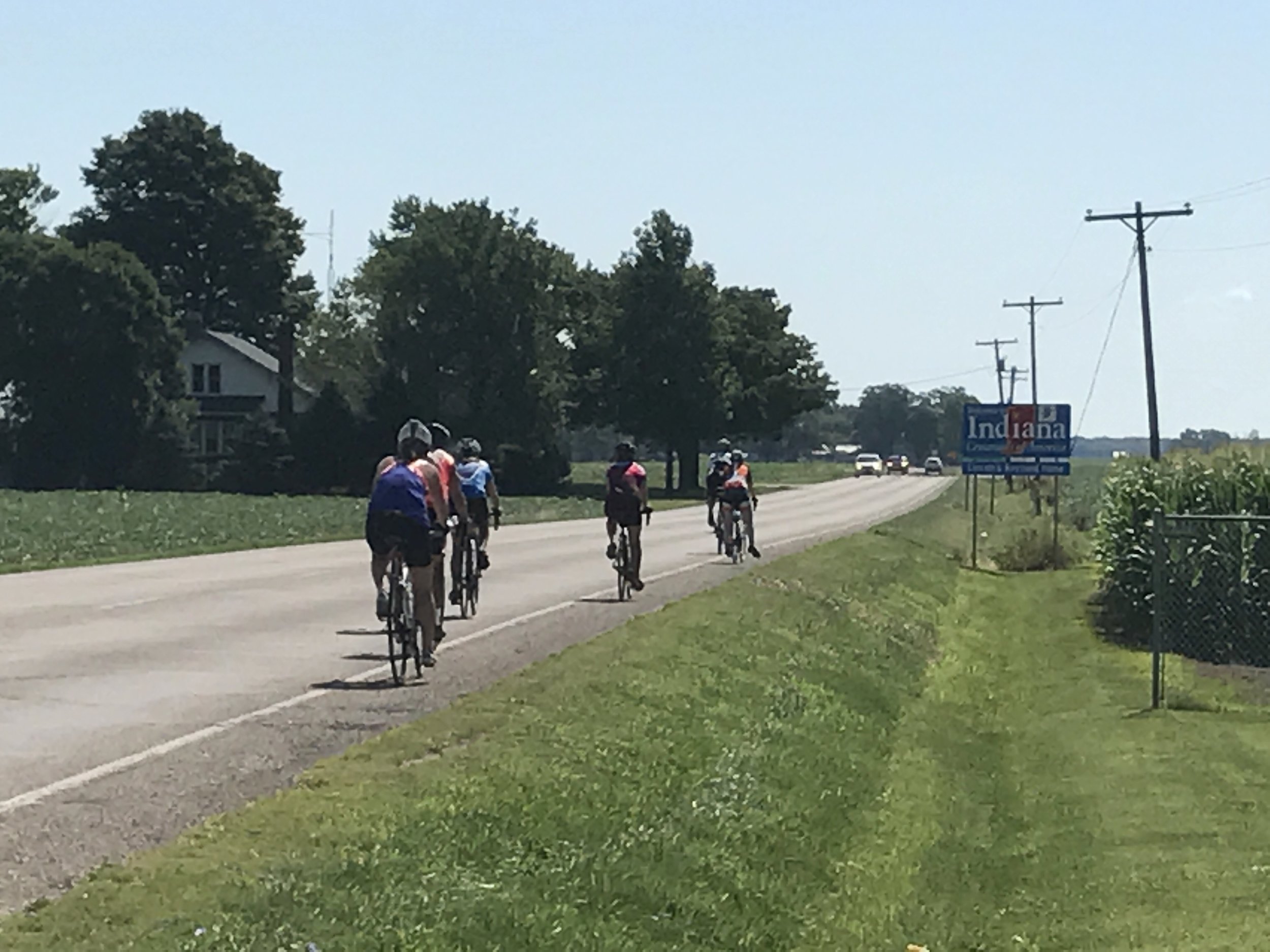 Eight States
Mileage: 81 miles
Total Climb: 1,770 feet
After only a few short days, it was time to make our way out of Illinois. It was a welcome change of pace from the grueling rollers of Missouri, and Indiana is even more mild in most places, so our legs have been getting a much needed break. The scenery for most of the day was more of the same: corn and soy beans. We passed by the Vermilion County Jail right before we crossed the Indiana state line, where we also found a liquor store that had slot machines.
Indiana, being a dry state on Sundays, would make sense to have a state line liquor store. What doesn't really make sense is that you can't buy a car on Sunday either, which would probably be better since the potential for drinking and driving is severely lowered by the inability to acquire alcoholic beverages that same day. At any rate, we were fully in Indiana at this point… you could easily tell by the difference in the road surfaces.
There was a lot of the same until we came into a town called Veedersburg, where we made a turn past a sweet fighter plane in someone's front yard and then went through town and into our second SAG stop. We had our rest area in a volunteer ambulance corps' parking lot, but they didn't seem to be around anyway. Our riders took refuge from the sun in the shadow of a gas station's sign showing the price of fuel.
The next leg was pretty uneventful besides the sign that noted you were entering Hillsboro, home to 600 happy people and a few sore old heads. After passing through Hillsboro and Waynetown, our cyclists were approaching Crawfordsville. They were faced with the choice of turning right and entering town, which is a pretty nice place to be, or turning left and going straight to the hotel. Some of our riders elected to go into the city and told us it was pretty, and the others that didn't would have to wait until tomorrow, when we rode through on our way to Indianapolis.