Day 35 - Springfield to Champaign IL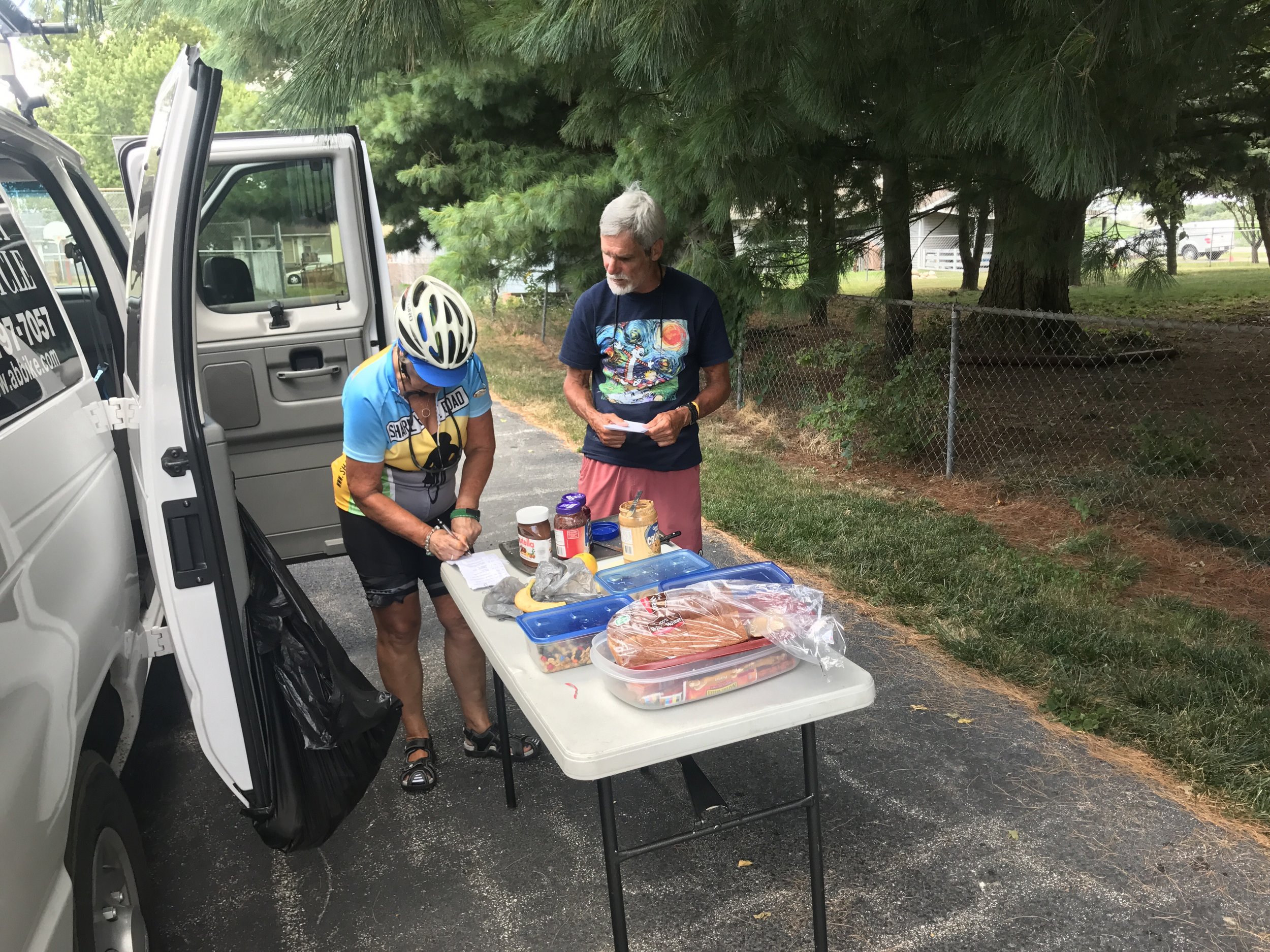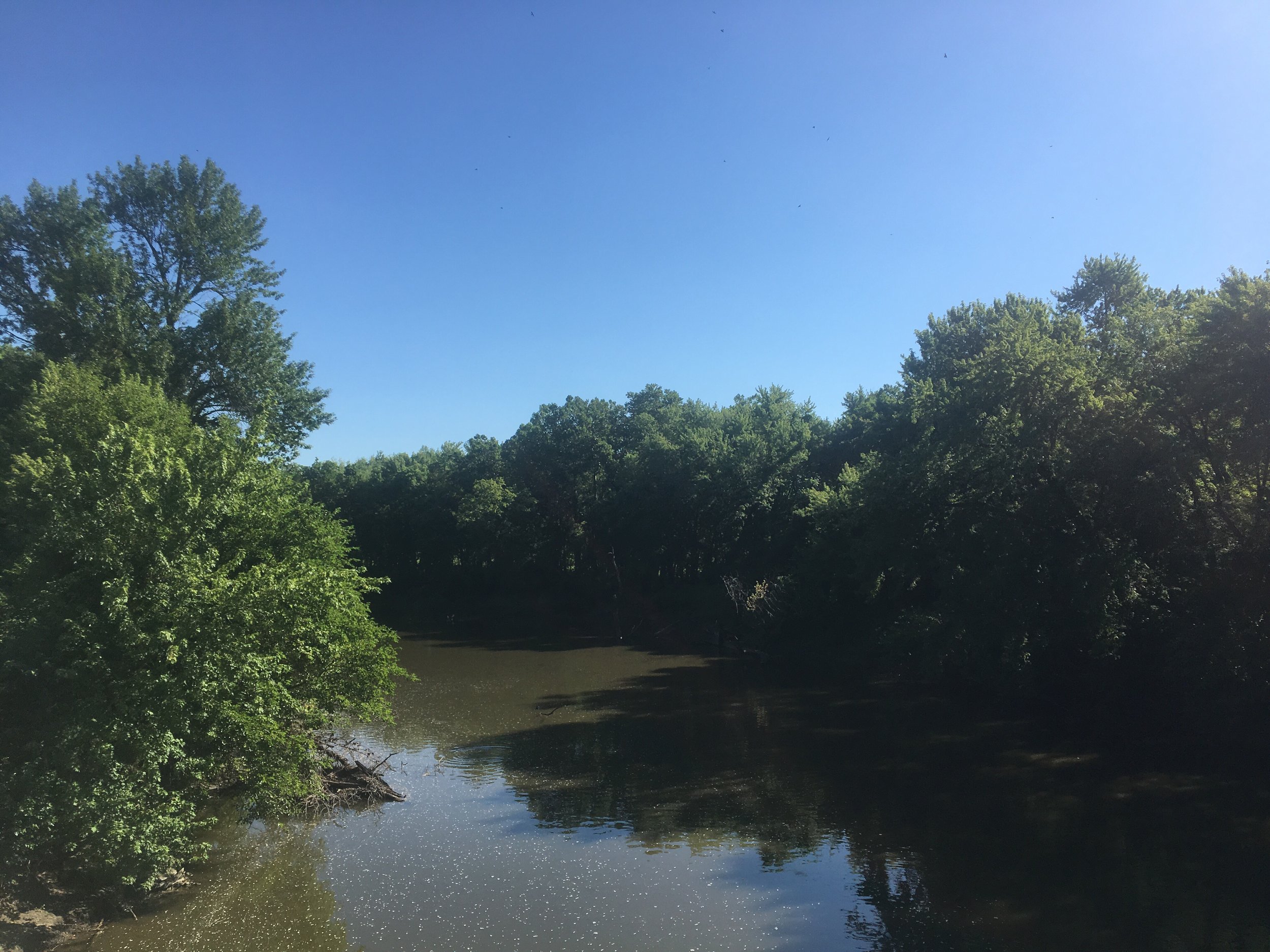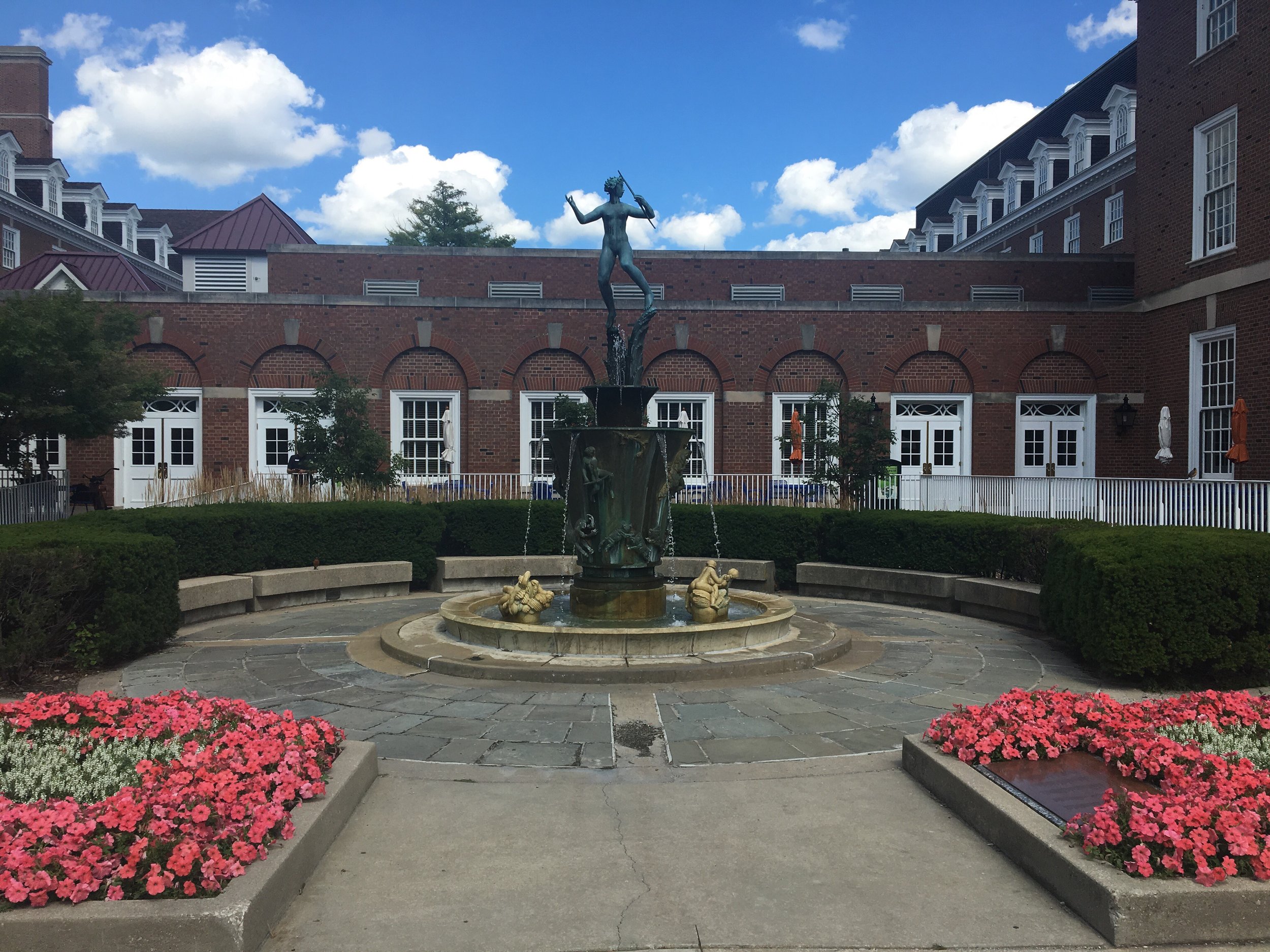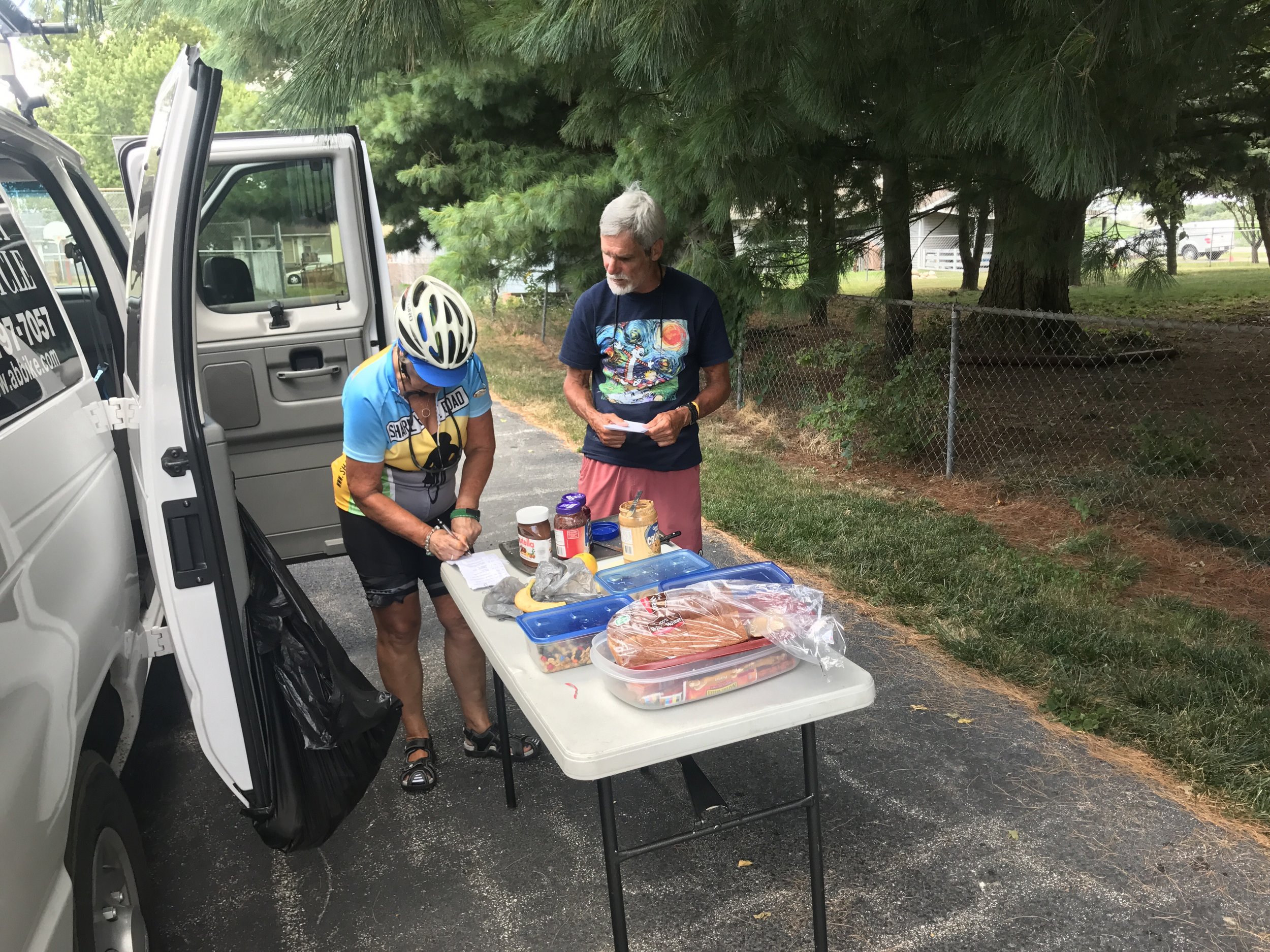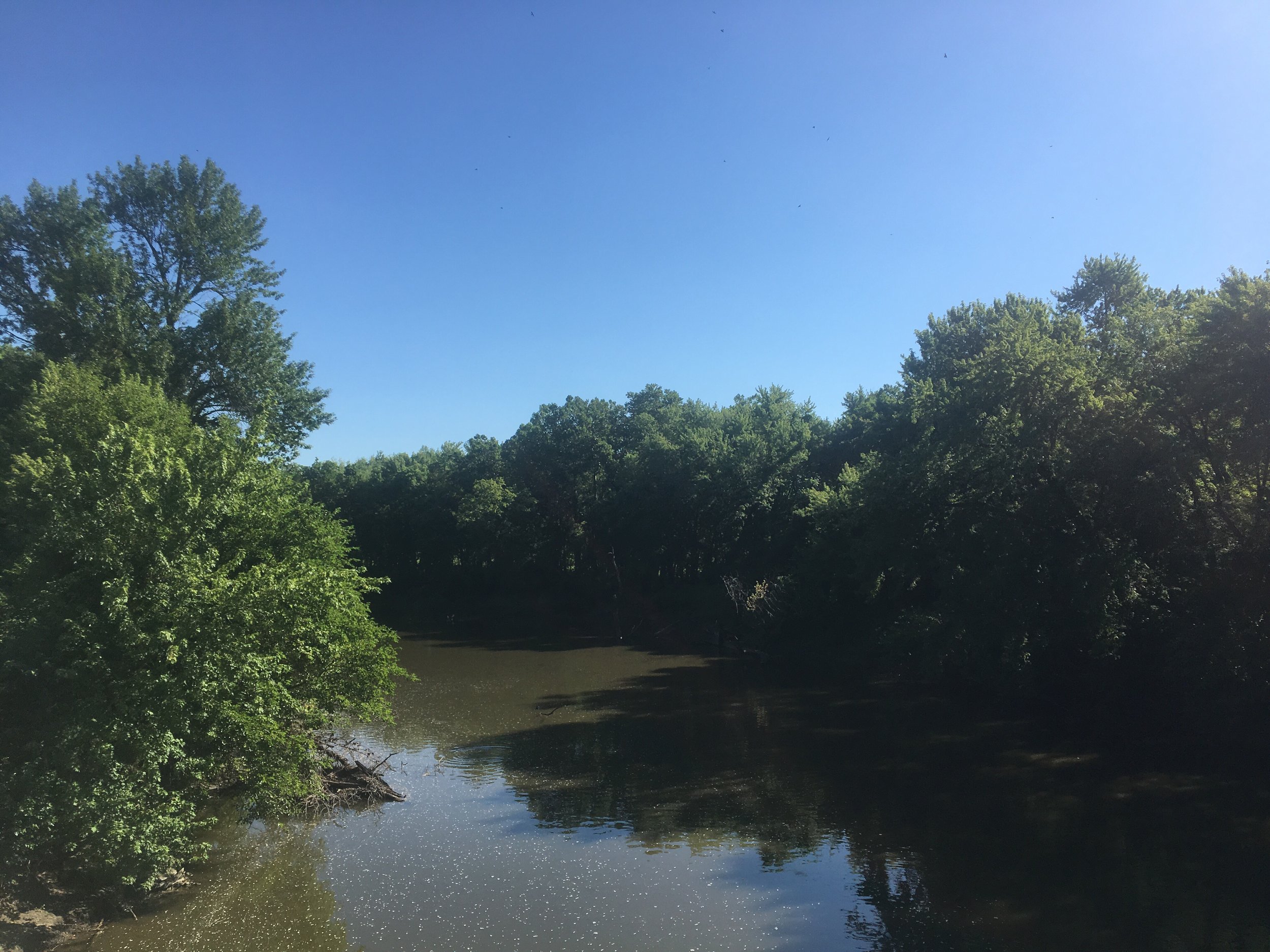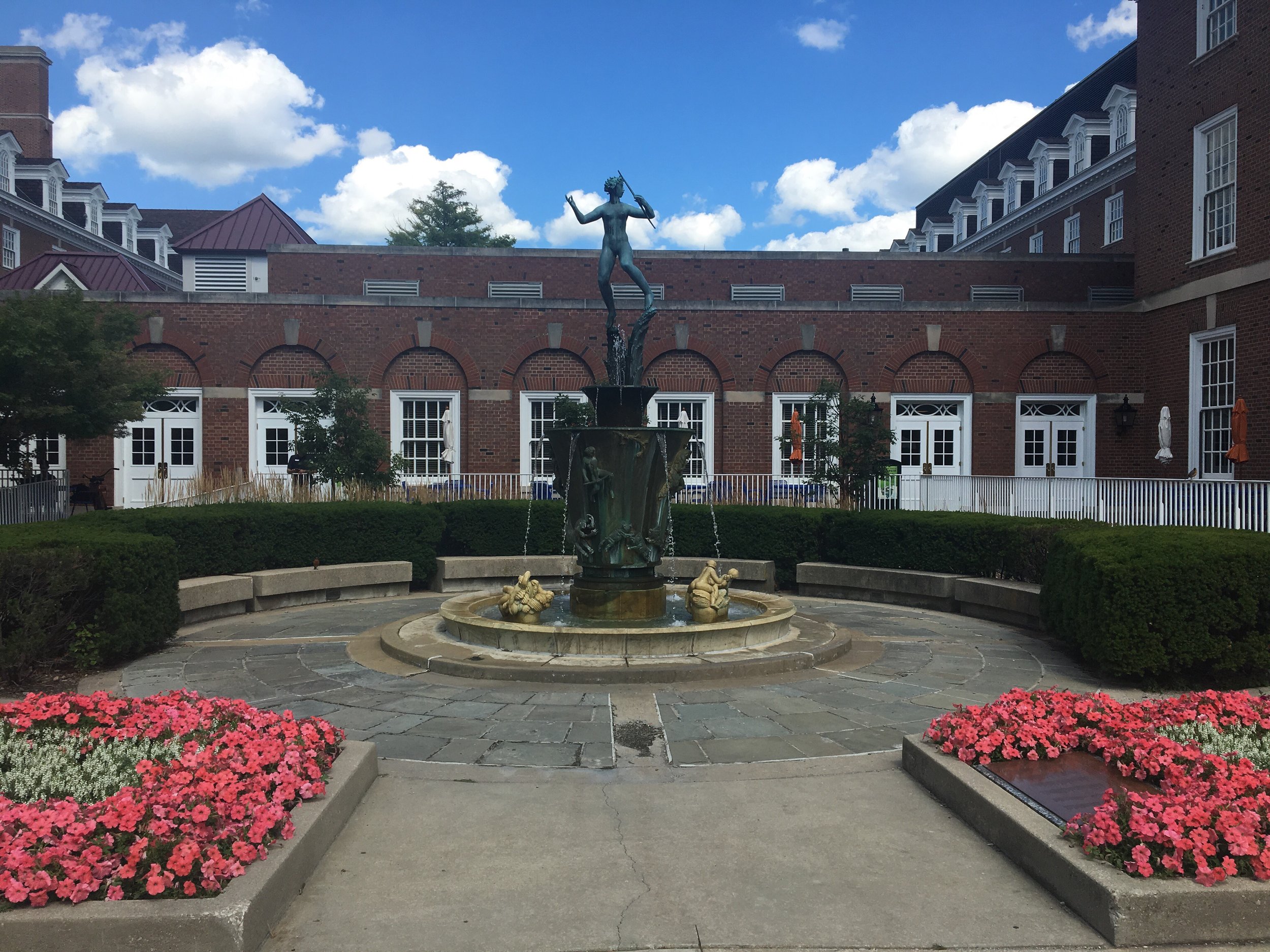 Take a Shower in Champaign
Mileage: 96 miles
Total Climb: 1650 feet
Weather: Warm and clear all day.
Almost immediately upon setting out for today our riders found themselves riding along Lake Springfield on Lake Shore Drive. This reservoir was complemented by the sunrise off in the distance, as well as people getting an early start on fishing, jogging, and cycling for their day. Unfortunately one of our cyclists, Lynn, had a mechanical problem very early on and was forced to stay back for about an hour as her bicycle was checked out then fixed. Soon after leaving Springfield, our route took us through a cemetery that was shaded on both sides and took a winding path which led to the more rural soy bean and corn fields once again.
A whole bunch of corn later, our group turned onto the Lincoln Memorial Trail, which in turn took them into the Lincoln Memorial Park. After a short ride through this heavily forested area, they found themselves at our first SAG stop for the day, a covered picnic area that appeared to be made of trees that grew in the area. The bathrooms were pretty rustic, but they worked, and there were a lot of walnuts on the ground as well.
We made our way back out into the farmlands and started to get back into some very slight hills that ended up taking us through some more forest and onto a hard packed gravel road. This road was only a few miles long, though, and after passing by some houses and fields, we found ourselves back on regular, old highway again. A few turns later, we were entering the town of Cisco, where we would have our second SAG at their fire department. We saw a few local riders pass by, and got to lounge in the shade of some trees on the other side of the fence we set up on.
After the rest stop, our riders found themselves in the town of Monticello, where they could either get some food from the local eateries (The Brown Paper Bag) being a staff favorite, and a railroad museum. This was pretty close to the end, though, and some riders decided they would rather just ride on until they reached town. When we arrived at our hotel, we were greeted by Tom's wife, Jane, as well as Shelley's sister and brother in law. Ira and Lynn's mother came as well to visit her son and daughter in law and get a glimpse of the type of stuff that we did once we were off of the bike. Tomorrow, we get to say goodbye to Illinois and make our way into Indiana!