Day 34 - Quincy to Springfield IL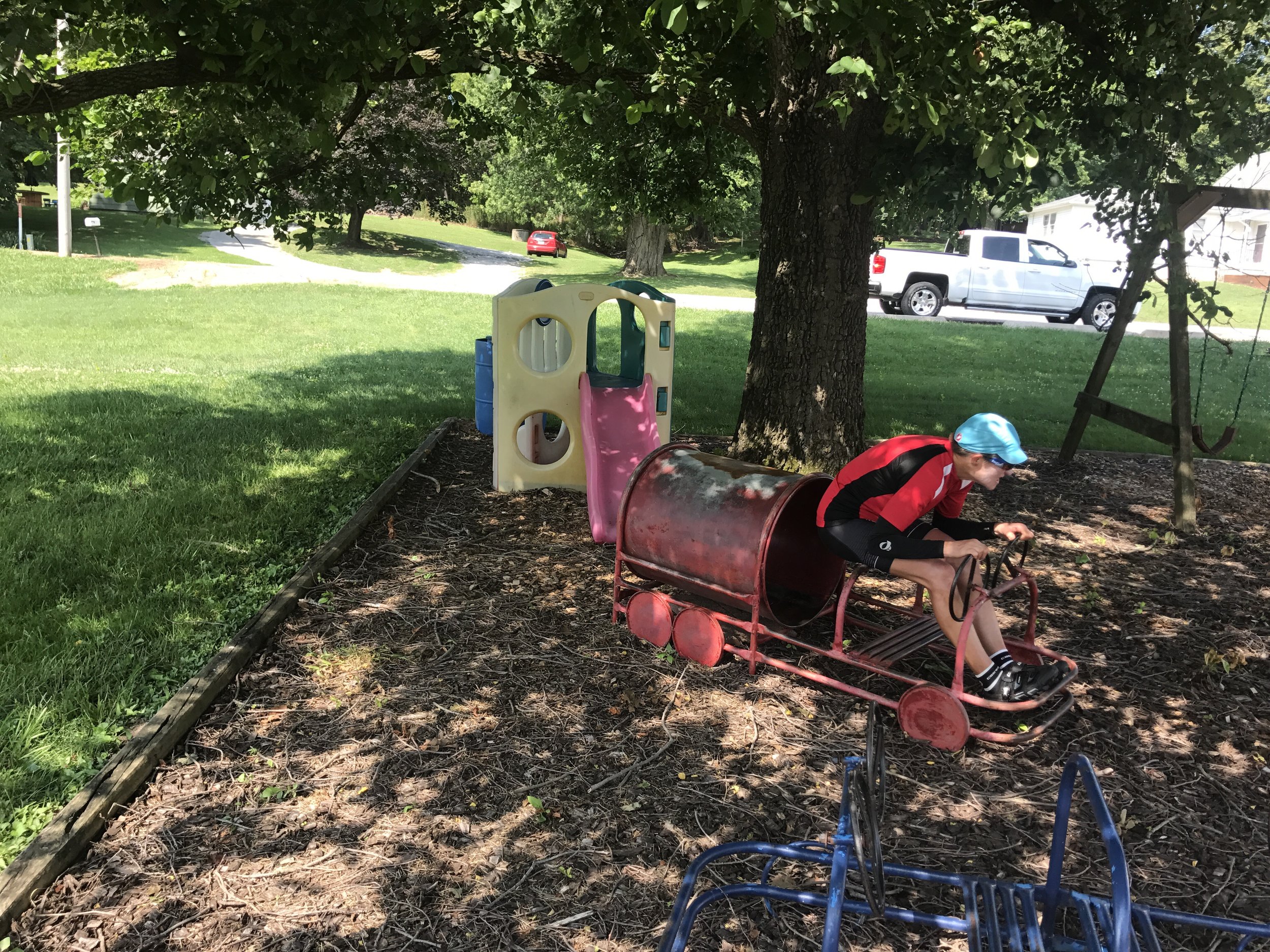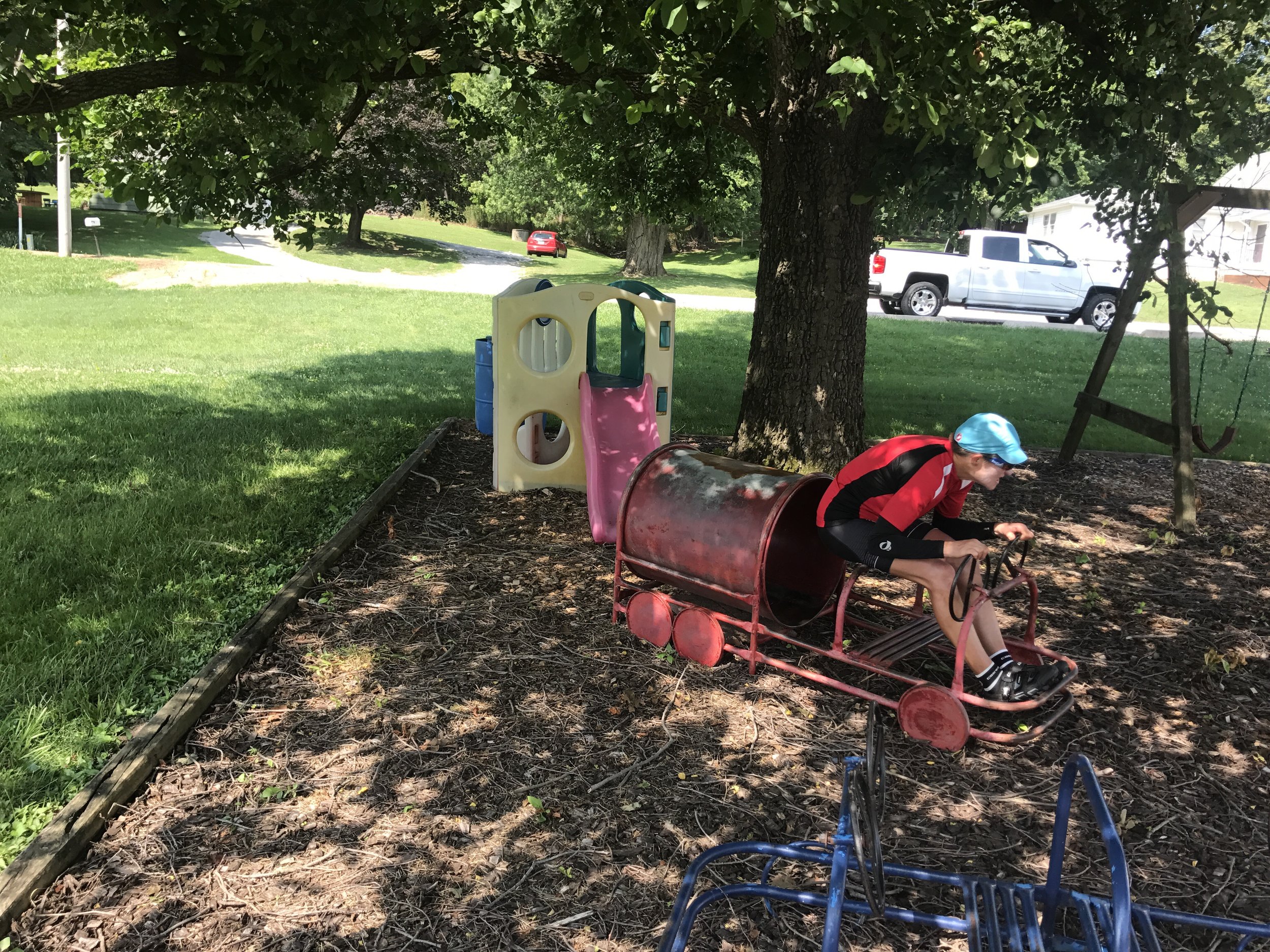 A Capitol Day
Mileage: 106 miles
Total Climb: 2380 feet
Weather: Warm and sunny.
Today we got to sample a new landscape: still some hills, just way less steep and much farther apart. Our first leg took us past the Quincy airport, which actually had a race track right next to it. We made our way past the airfield and into a nice wooded area before reaching the town of Liberty. This transitioned into corn and soybean fields once again as we made our way out of town, and some lightly forested areas to break up the monotony.
While entering Chambersburg, a nice downhill was broken up by our first SAG stop at a church. Miraculously, only one person rode straight by it, which is a huge improvement over what usually happens. They graciously allowed us to use their bathrooms and rest up in their playground. We acted like kids, used their swing set, and ate the rest of the Panera that we had for breakfast at the hotel.
The next leg would bring us over a bridge into Meredosia, which was another small town that lasted for about a mile and a half before giving way to more farmland. After some highway mileage, our cyclists entered Jacksonville, past the Nestle factory and the regional hospital, then into a Casey's where we had our second rest stop of the day. This is also where we got a good look at the Japanese Beetle and its effects on the trees they infested. We could clearly see the lacy effect they created on its leaves, and Ward pointed out that they cant really fly, so they just eat the same tree until theres nothing left for them to eat.
This 105 mile day was about to come to a close with a trip through downtown Springfield. As we made our way out of the agricultural areas once again, we started to encounter some small shopping centers and a few medical parks. We continued onto Monroe which took us through the suburbs, then into the city center, past the Old State Capitol building, a museum dedicated to Abraham Lincoln, and the current Capitol building before turning towards the area where the hotel is located. This turn took us more towards the suburbs again, and we noticed a few billboards advertising chances to meet Brian Urlacher, which we had just missed. After a long ride, our riders were glad to hit the hotel's happy hour. Tomorrow we're riding to the city that two of our cyclists, Ira and Lynn, live in. We're headed to Champaign, and hopefully the weather is as nice as it had been today!