Day 31 - St Joseph to Chillicothe MO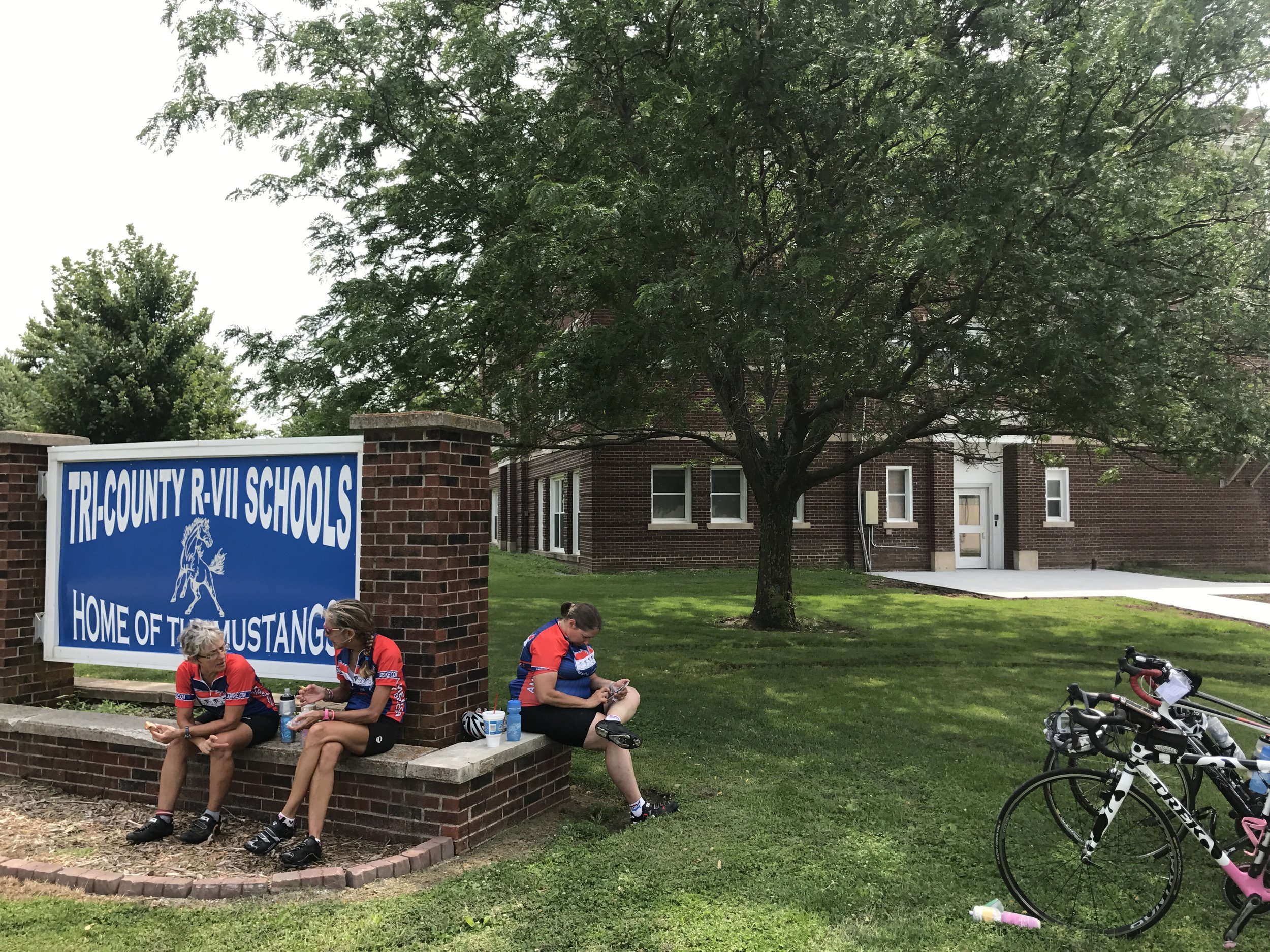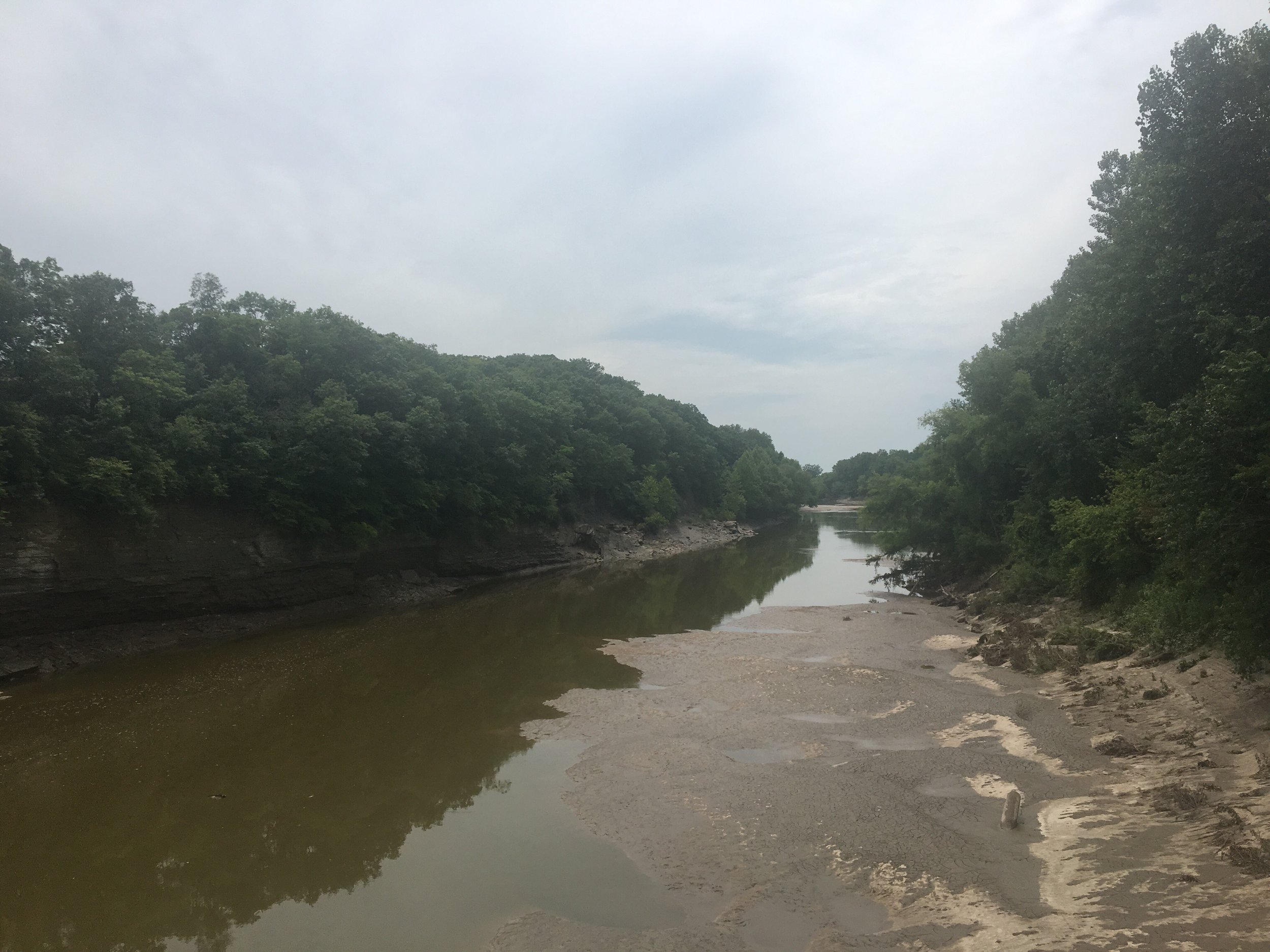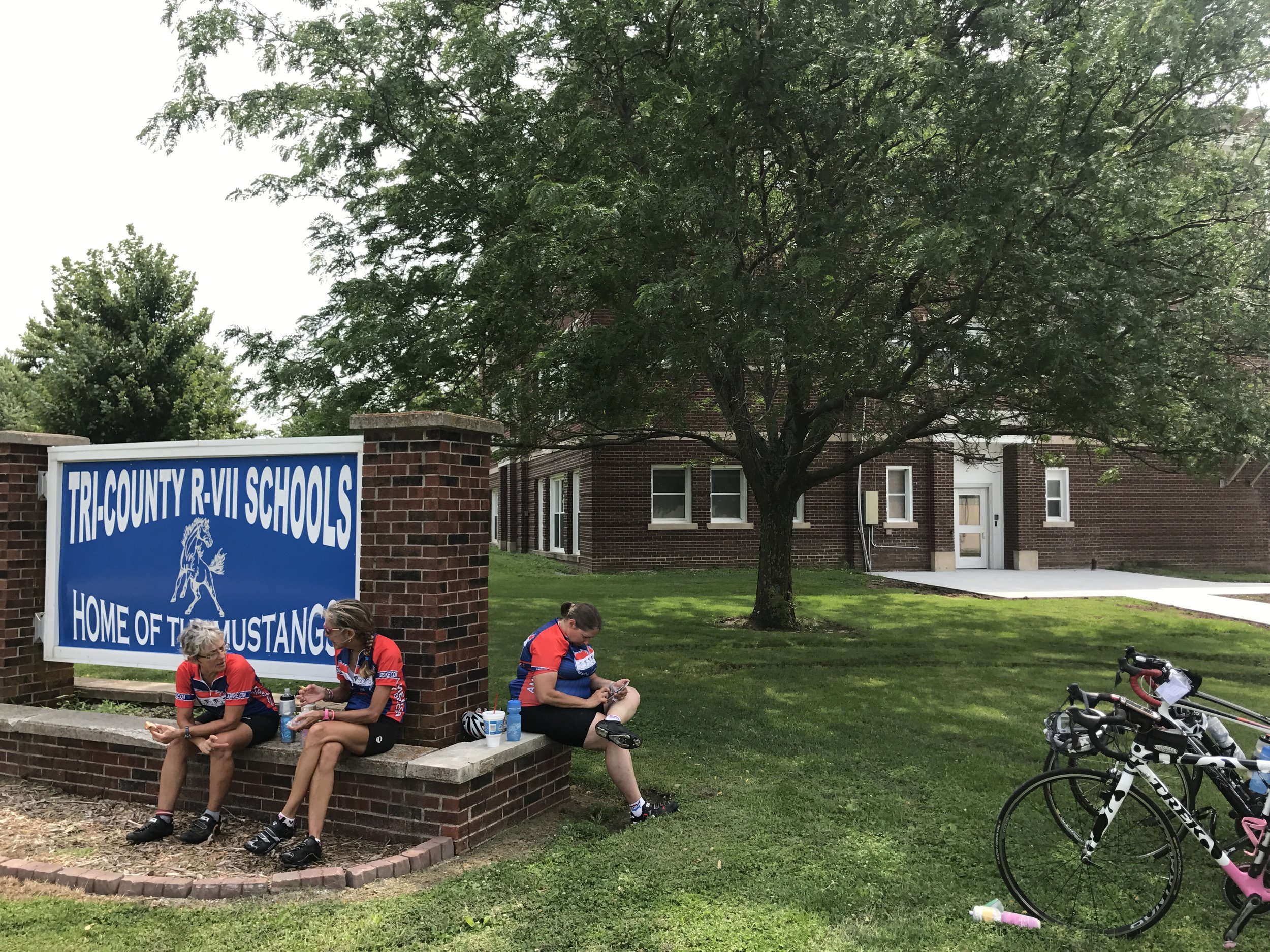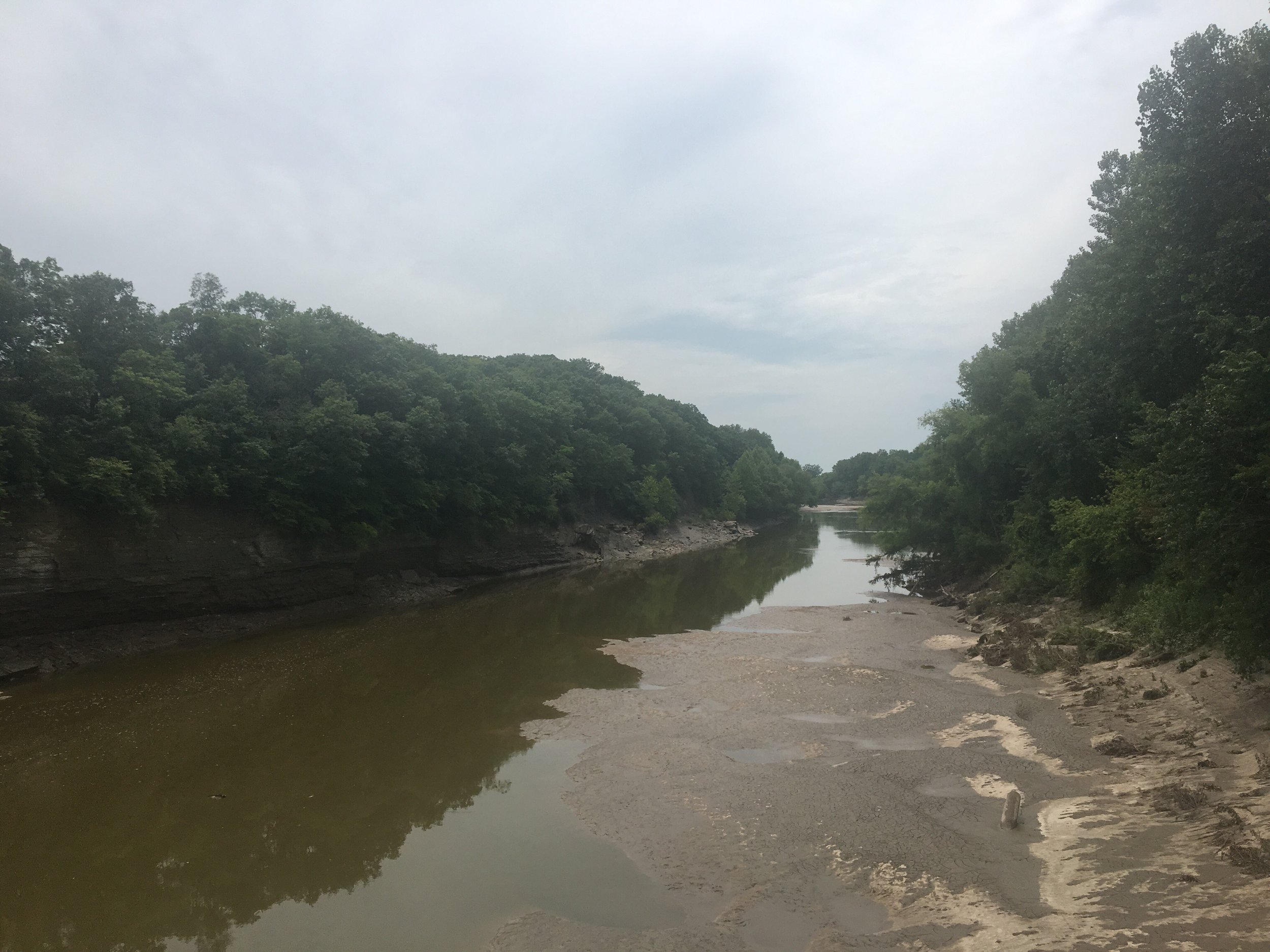 The Best Thing Since Sliced Bread
Mileage: 90 miles
Total Climb: 3,350
Weather: Warm, but not hot, with showers looking possible.
After a rest day in St. Joe's, we said goodbye and struck out eastward yet again, this time toward Chillicothe. The sprawl of suburbs quickly gave way to corn fields and pastures once again, and our cyclists started to get the rhythm of the loping rollers on the way through. On this Independence Day things were fairly quiet in the early morning, and the roads were pretty empty once we got past the city limits. They passed through a few towns where things seemed to move at a slower pace than usual, even feeling quite anachronistic at times.
That feeling of anachronism would build as they neared the second rest stop for the day, as they started to come upon horses and buggies piloted by amish headed to livestock markets or children on their push-bikes. Once in town they stopped at the Tri-County R-VII school in Jamesport, which had been renovated over the last year. It was interesting to see the mix of amish in buggies and people just strolling around town walking their horses as we gave our riders a much needed rest. The school even had a bike rack so our group didn't have to lay all their bikes on the ground while they took a break.
On the way out of Jamesport, they passed by the produce auction, which seemed to be where all the horse-drawn carriages were coming from. As they crested the hills, they would ride past what is part of the Poosey Conservation Area, which contains over 5800 acres of land and 11.2 miles of mountain biking trails. They also have designated fishing, camping, boating, and hunting areas depending on which time of year you're there.
This part of the ride seemed like a scrabble game, with the names of country roads denoted by just single letters and onomatopoeic intersections. Soon, the letters would change back into the names of presidents as they entered town, and the fields and pastures turned into stores and murals in turn. One of murals in particular was an homage to Chillicothe's claim to fame: its the home of sliced bread! Once we made it to our hotel, which was modeled after a big log cabin, we were treated to cold water, bananas, and m&m's. Tomorrow, the scrabble game continues with the day of a thousand hills on the way to Kirksville!