Day 52 - Manchester to Portsmouth NH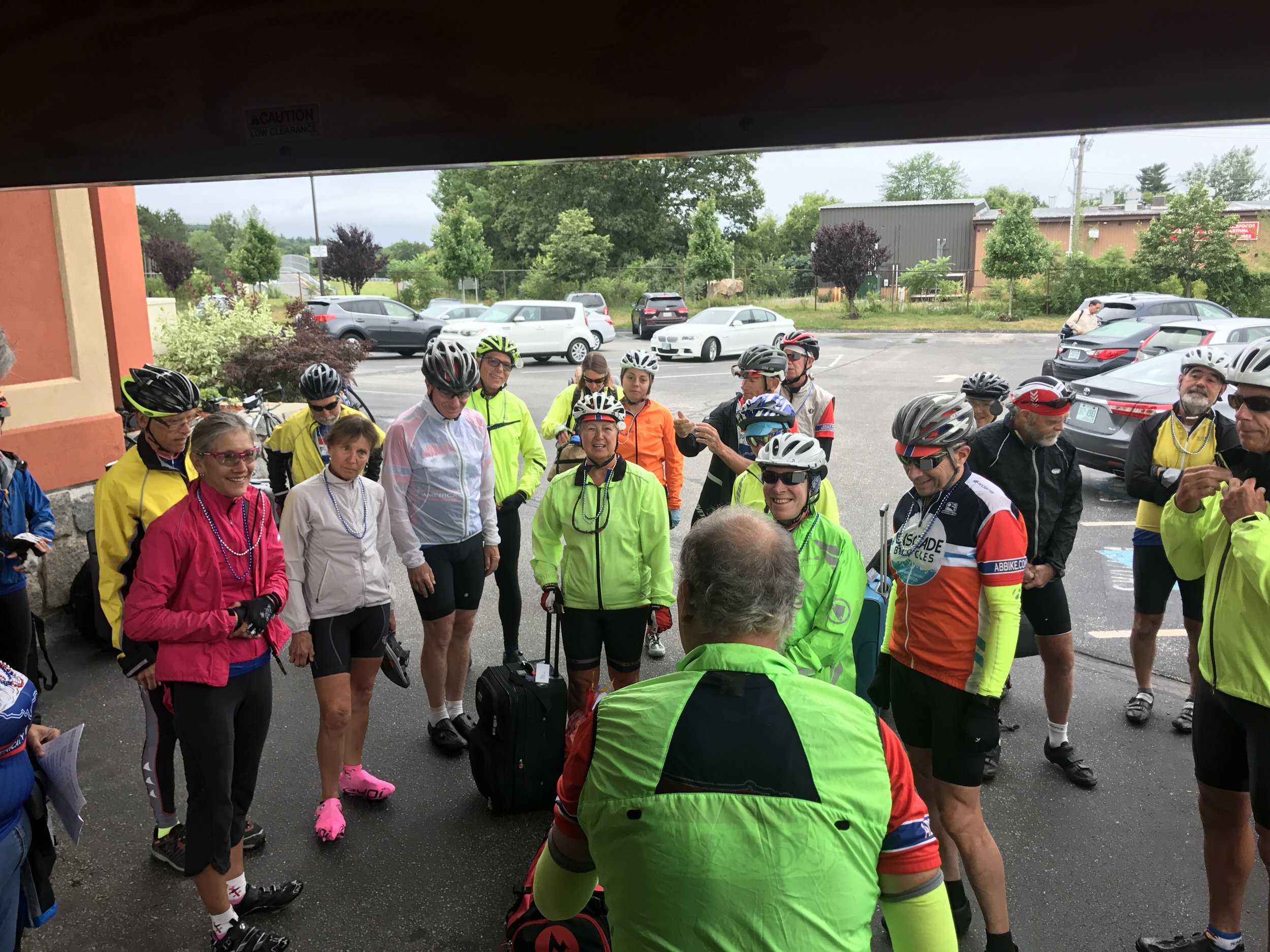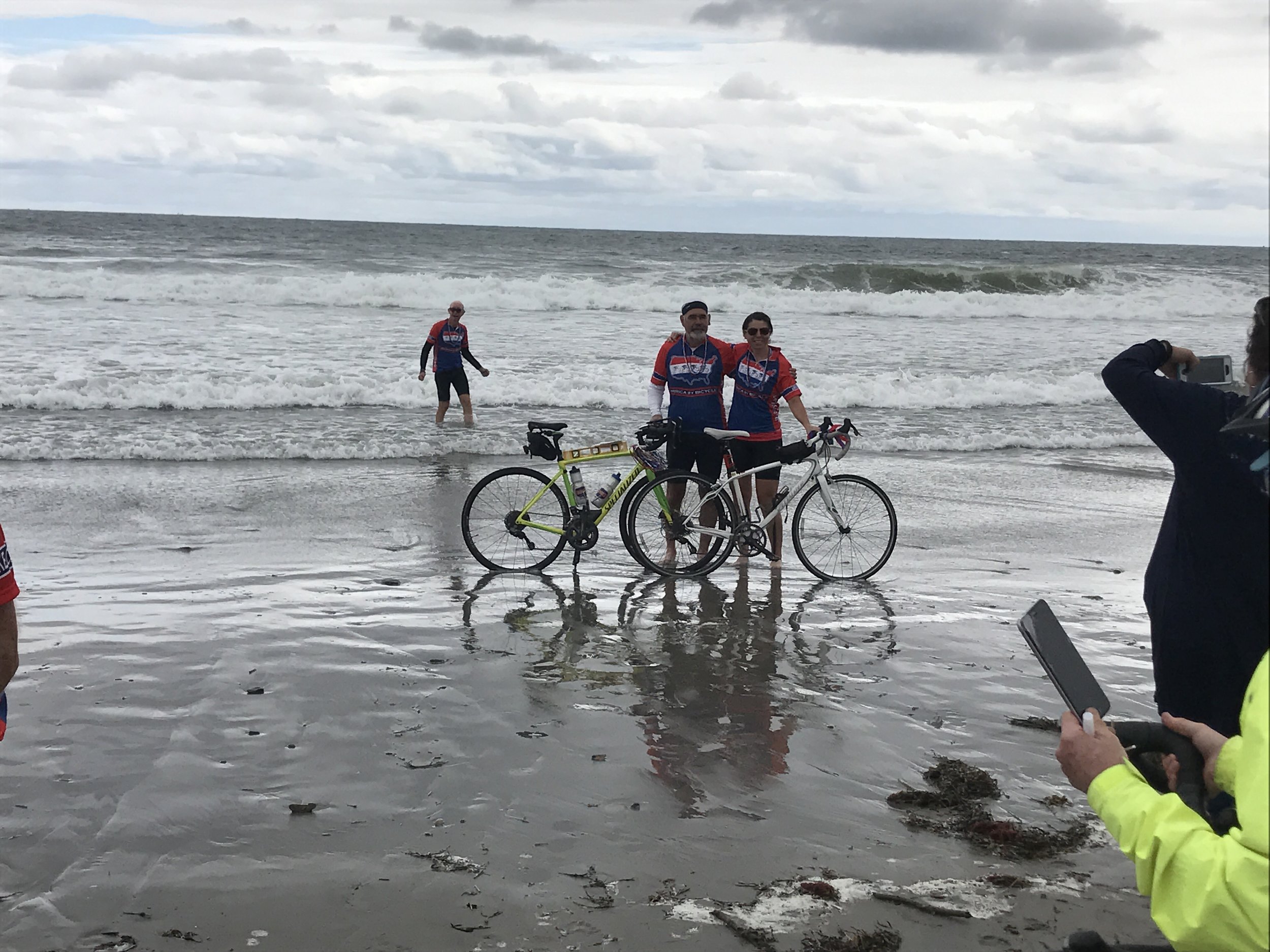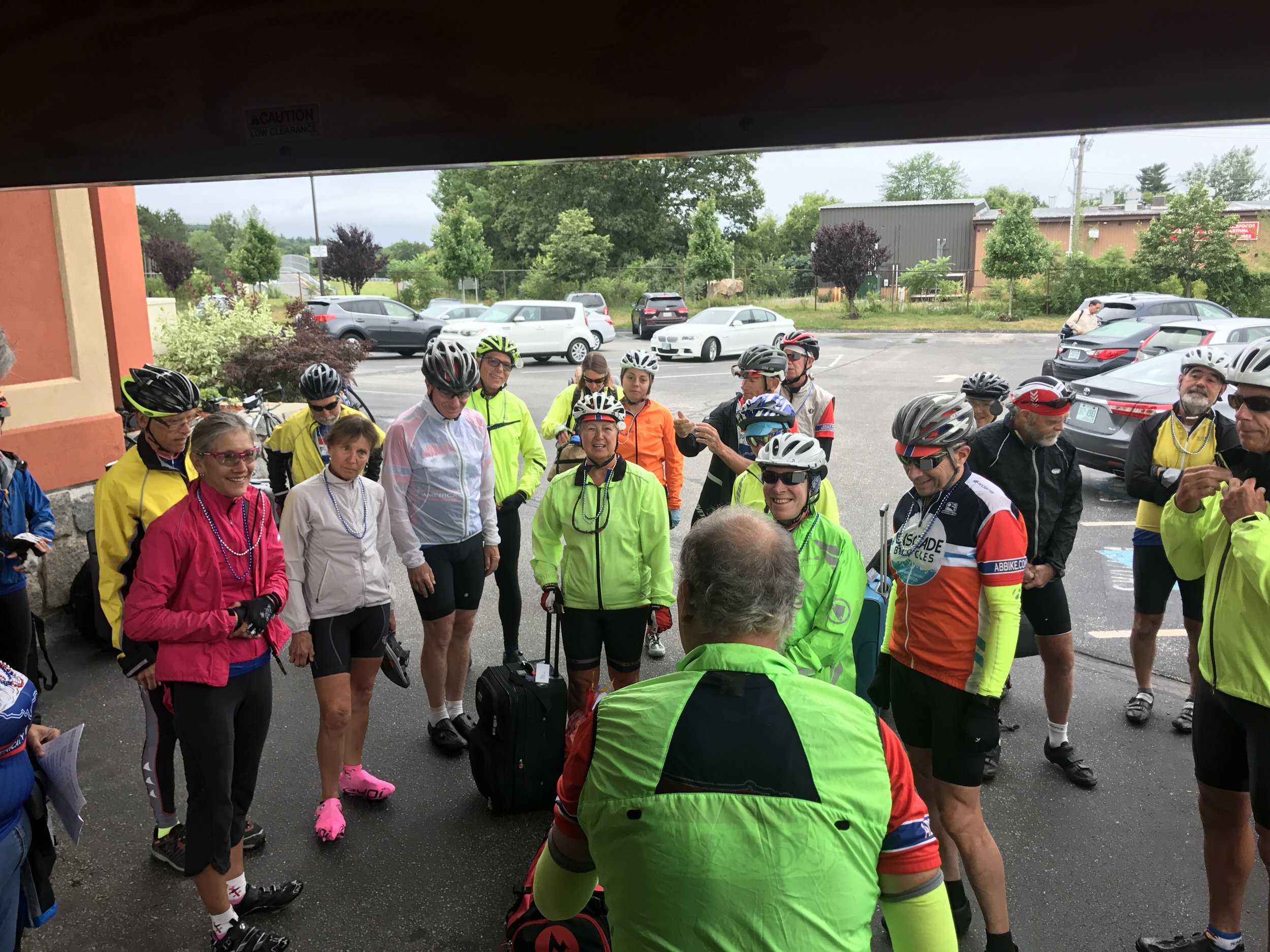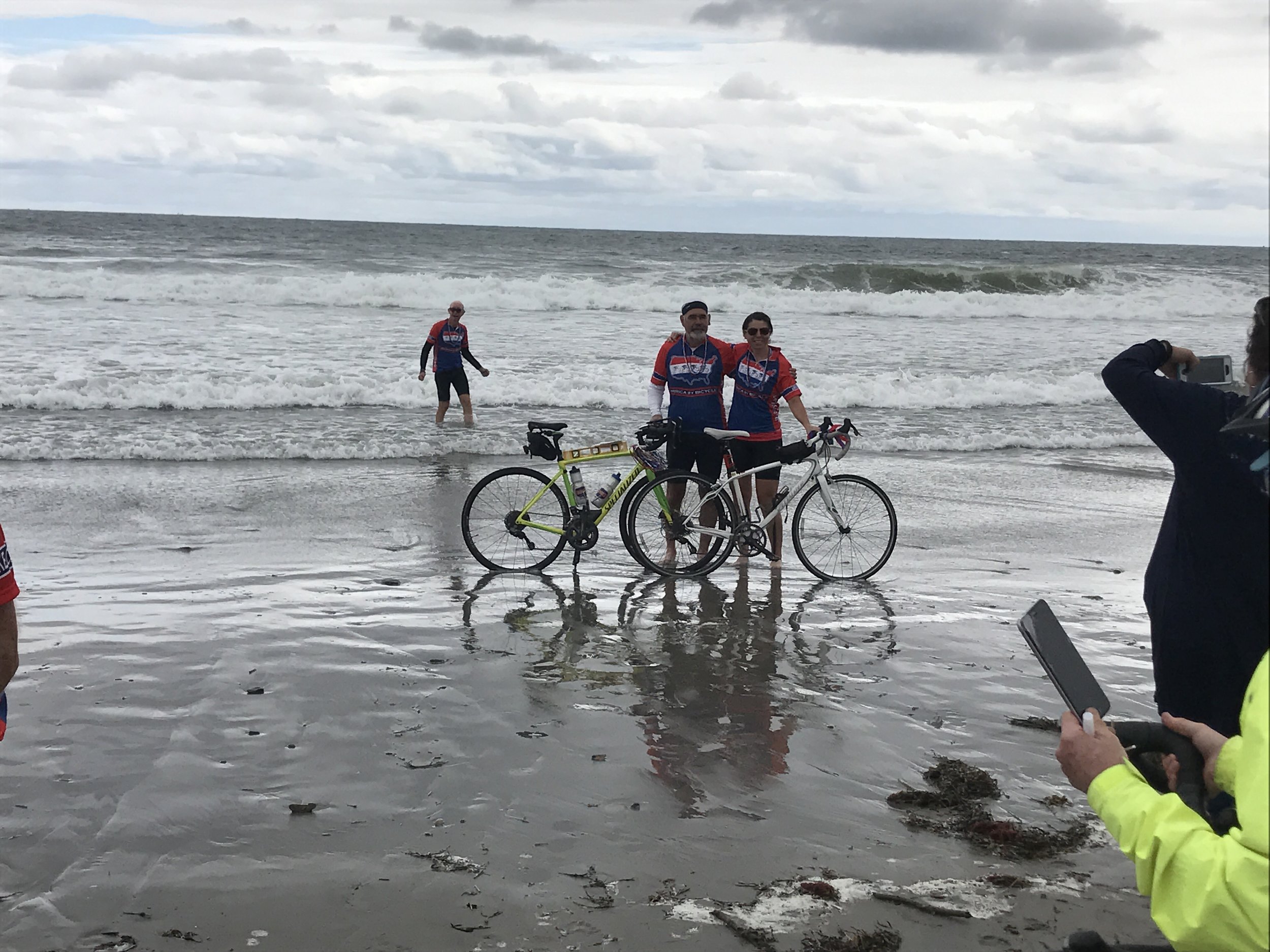 Coast to Coast
Mileage: 64 miles
Total Climb: 3,838
Weather: Cool, with a light drizzle clearing up as the day goes on.
Today is the day that we have to make sure we aren't losing focus. We're so close to the end and might feel like we've already reached it, but we still weren't there yet. In sub-optimal weather, we need to be extra cautious that we FINISHED today's ride and nobody ends up with any issues before reaching the end. Today we left Manchester after giving our riders some beads to celebrate and made our way down to Lake Shore Road which, as its name suggests, gave us beautiful views of Massabesic Lake before turning up onto Candia and through the town of the same name.
We would make one rest stop today, at a closed general store on Depot road where the cyclists would enjoy their last SAG, complete with cornbread and the last of our fruit. They would then wind their way down through a detour that would take them into the town of Exeter, which was lively and filled with all kinds of small shops to enjoy. After passing through town, they were on the home stretch. Some of our riders stopped for coffee at a cafe on Washington road, as it was on the last turn before they made it to Rye Junior High where we would all meet before riding off to the beach together.
At around noon, all our riders assembled at Rye Junior High and got ready in whatever ways they could, be it aesthetically, emotionally, or physically, to reach the beach and dip their wheel into the Atlantic. We gathered together for a group picture on the school stairs, then put our helmets and gloves back on and threw our legs back over our bikes ready to take the final ride. Boston Bob and Ute led our riders behind a police escort as we made our way down from the scenic coastal town of Rye into Wallis Sands Beach, which we could see halfway through this final parade. As we made a left onto a road that was right on the coastline, we were flanked by nothing but rocks, sand, and water on one side, and the weather had cleared up to show some sunlight.
Our journey was finally over, and many of our riders got emotional once they reached the sand. Tony, a rider from last year's challenge, was there to greet us, as were some local journalists. Some riders cried, many hugged each other, and everyone smiled. It was sweet release. After seeing so many different things, and being so far from home for so long, we finally made it to our destination safely. Once our riders were done at the beach we started to get all their bike shipping and transportation needs handled for that night morning after. We hope that everyone found what they were looking for with their challenge, until next year!