Day 51 - Brattleboro VT to Manchester NH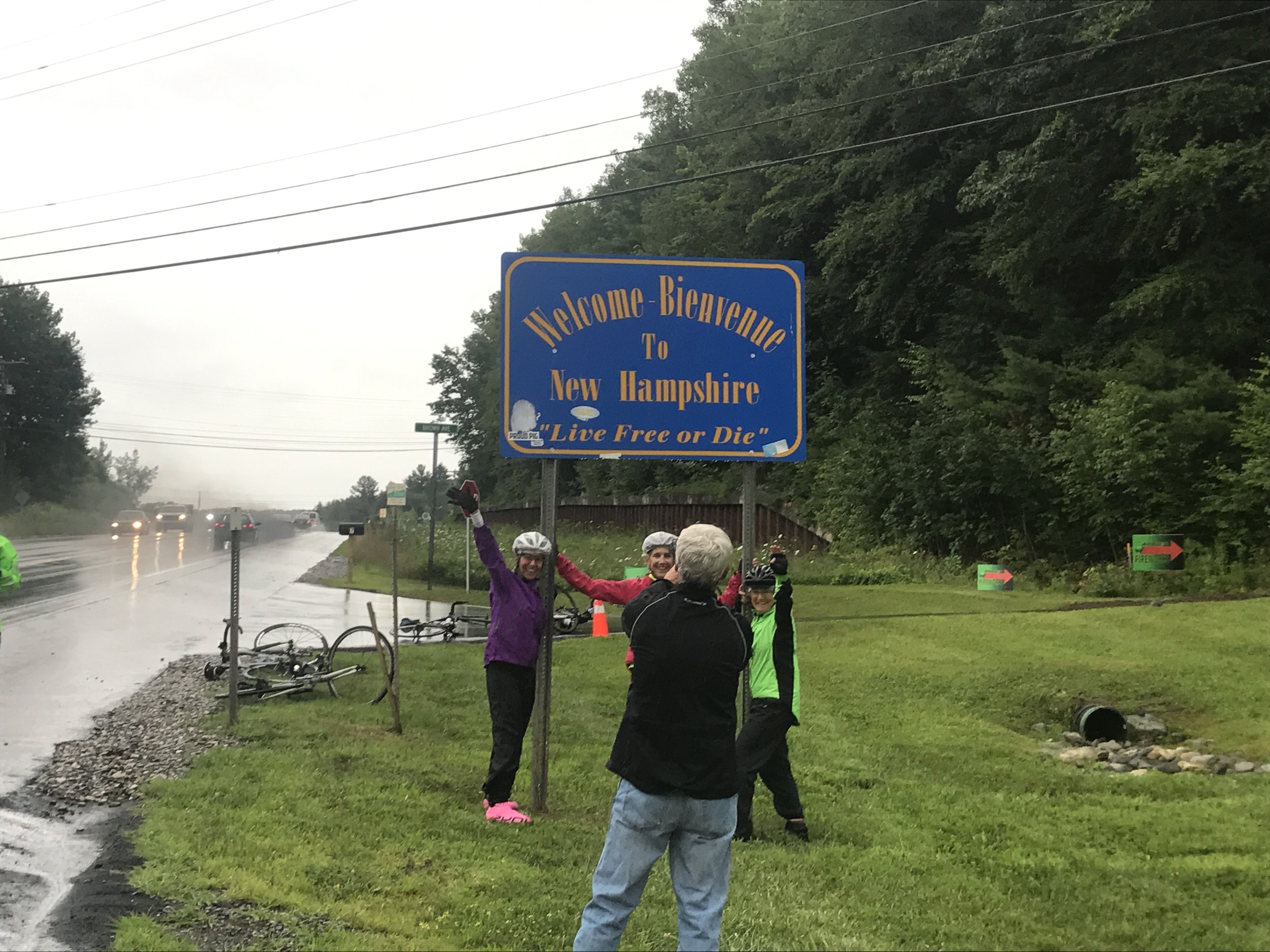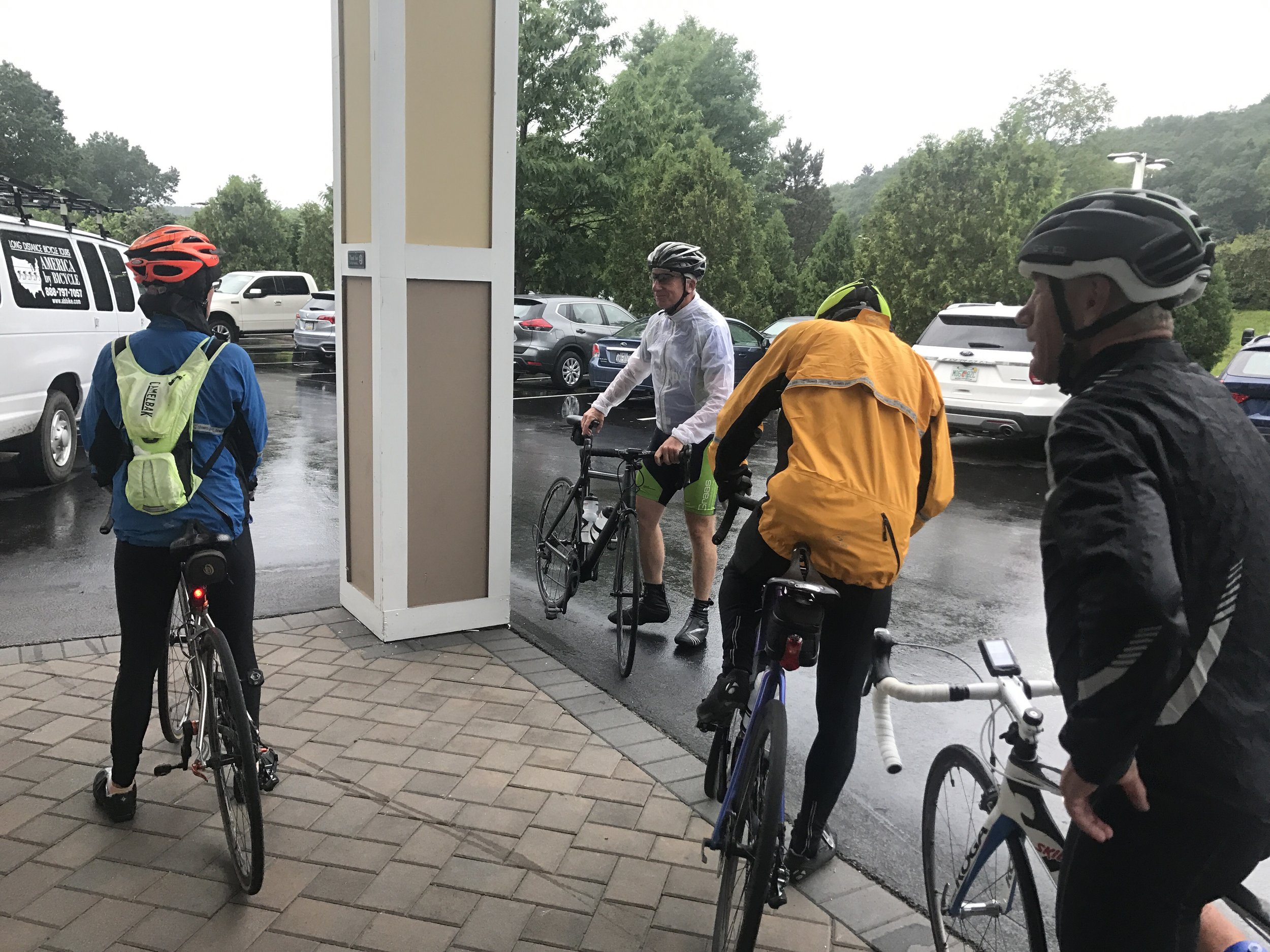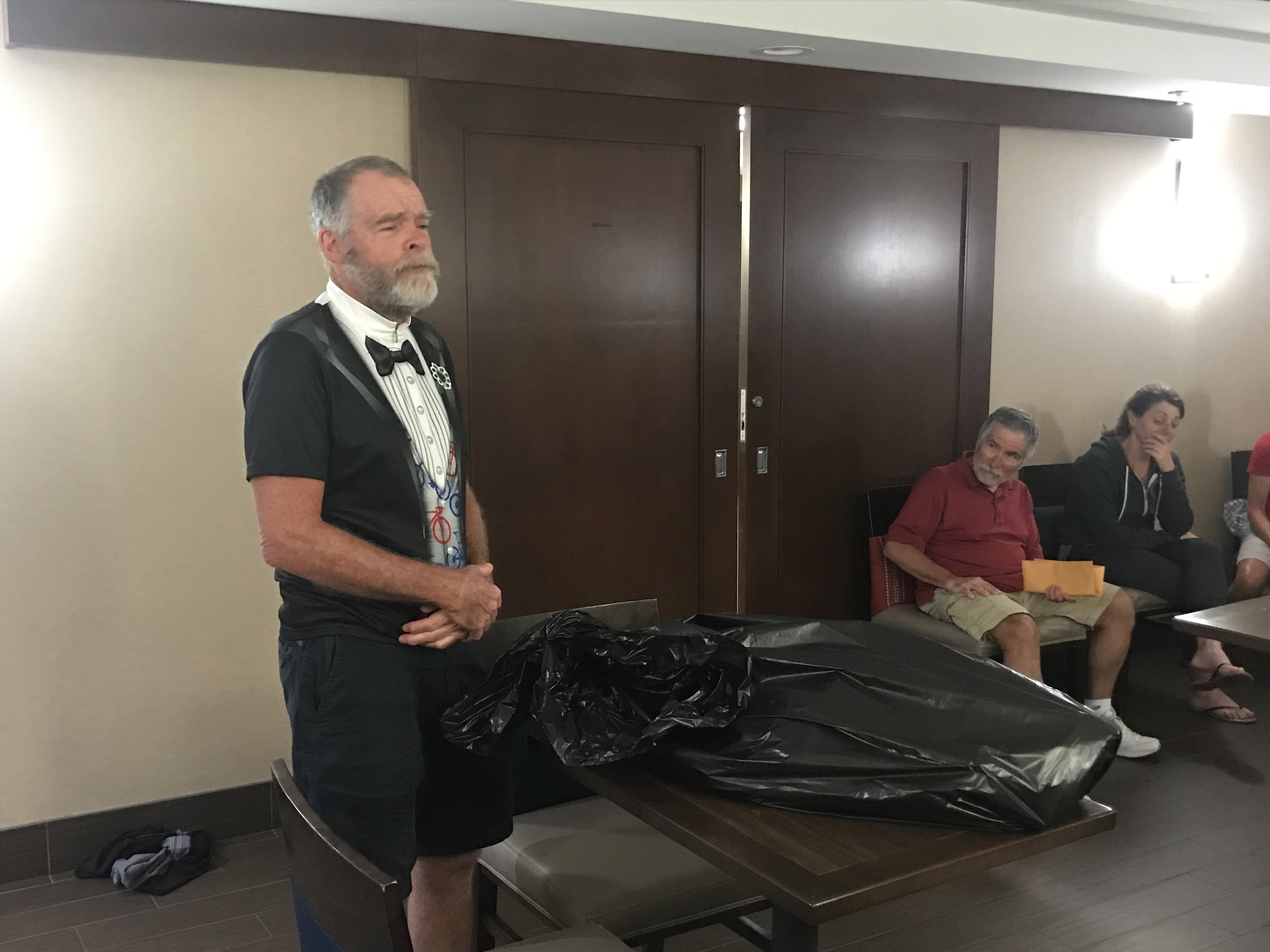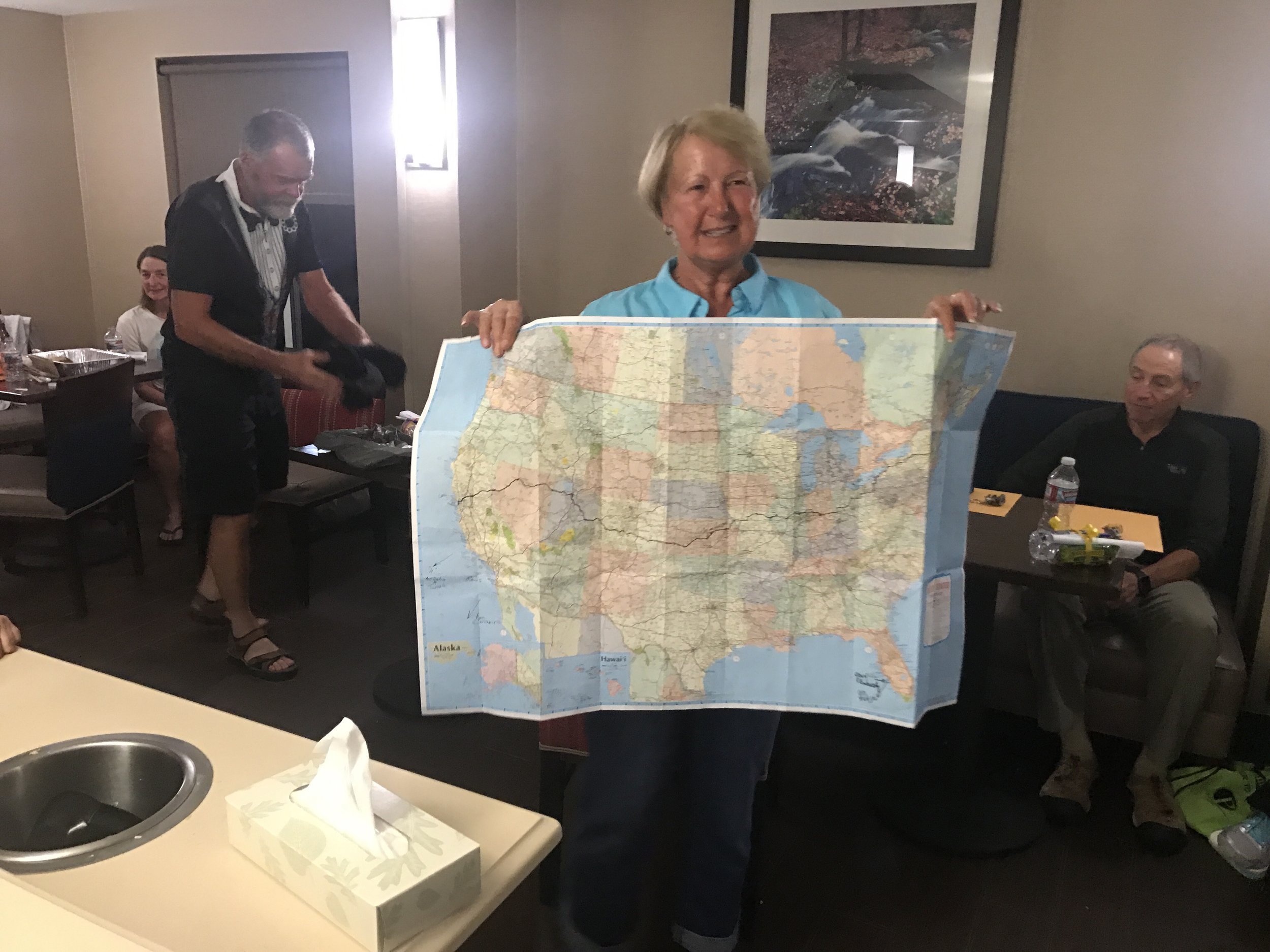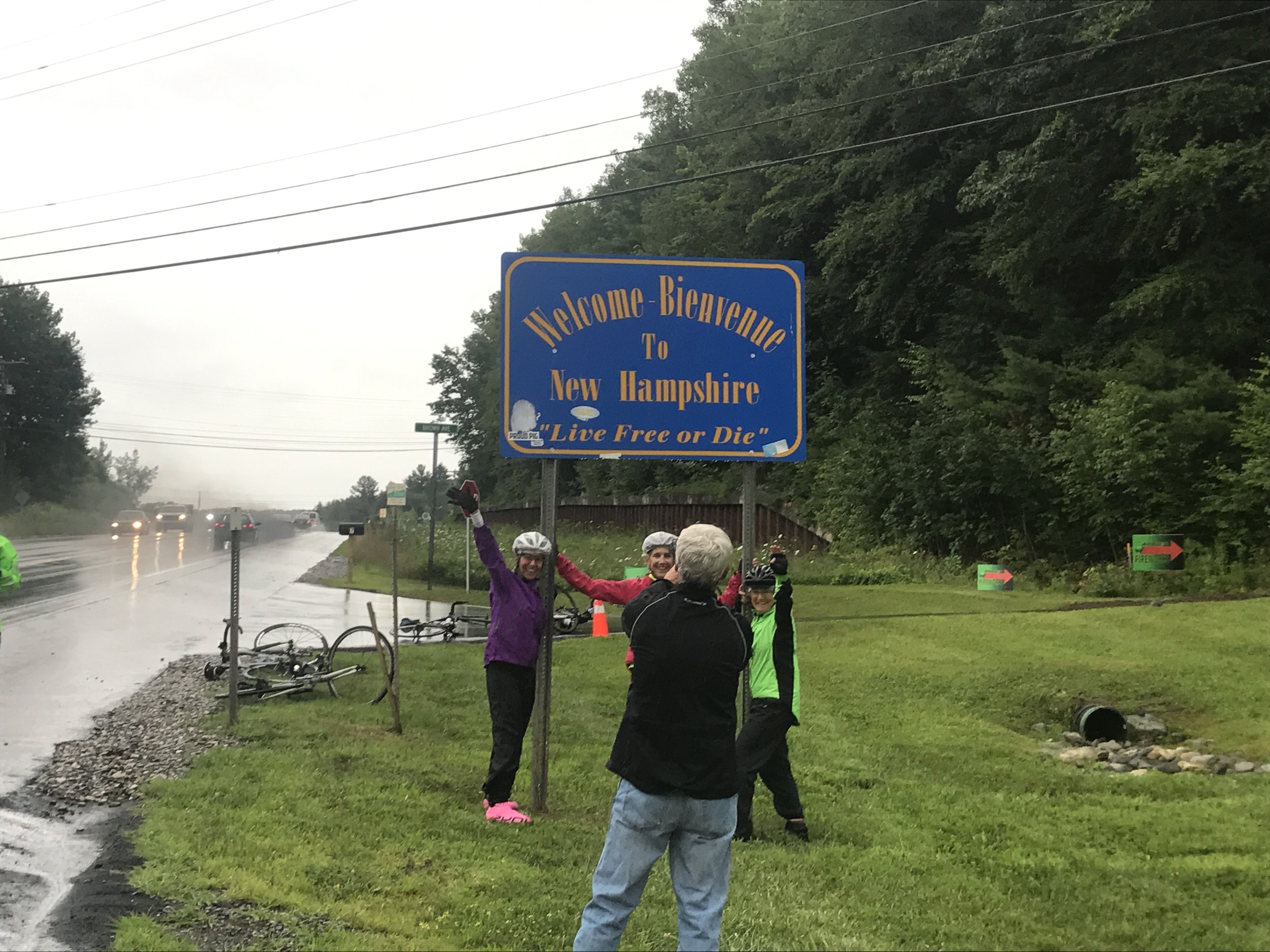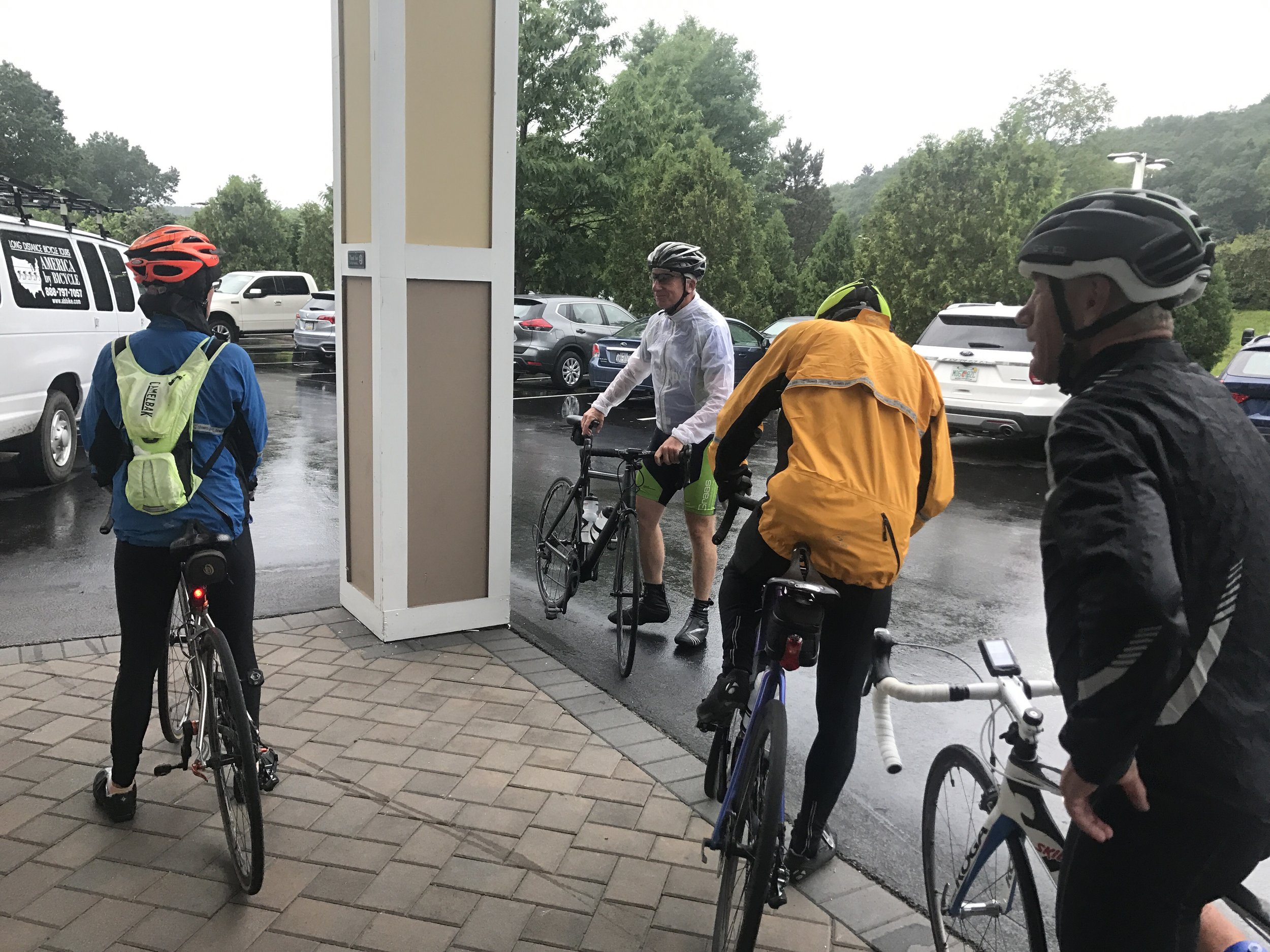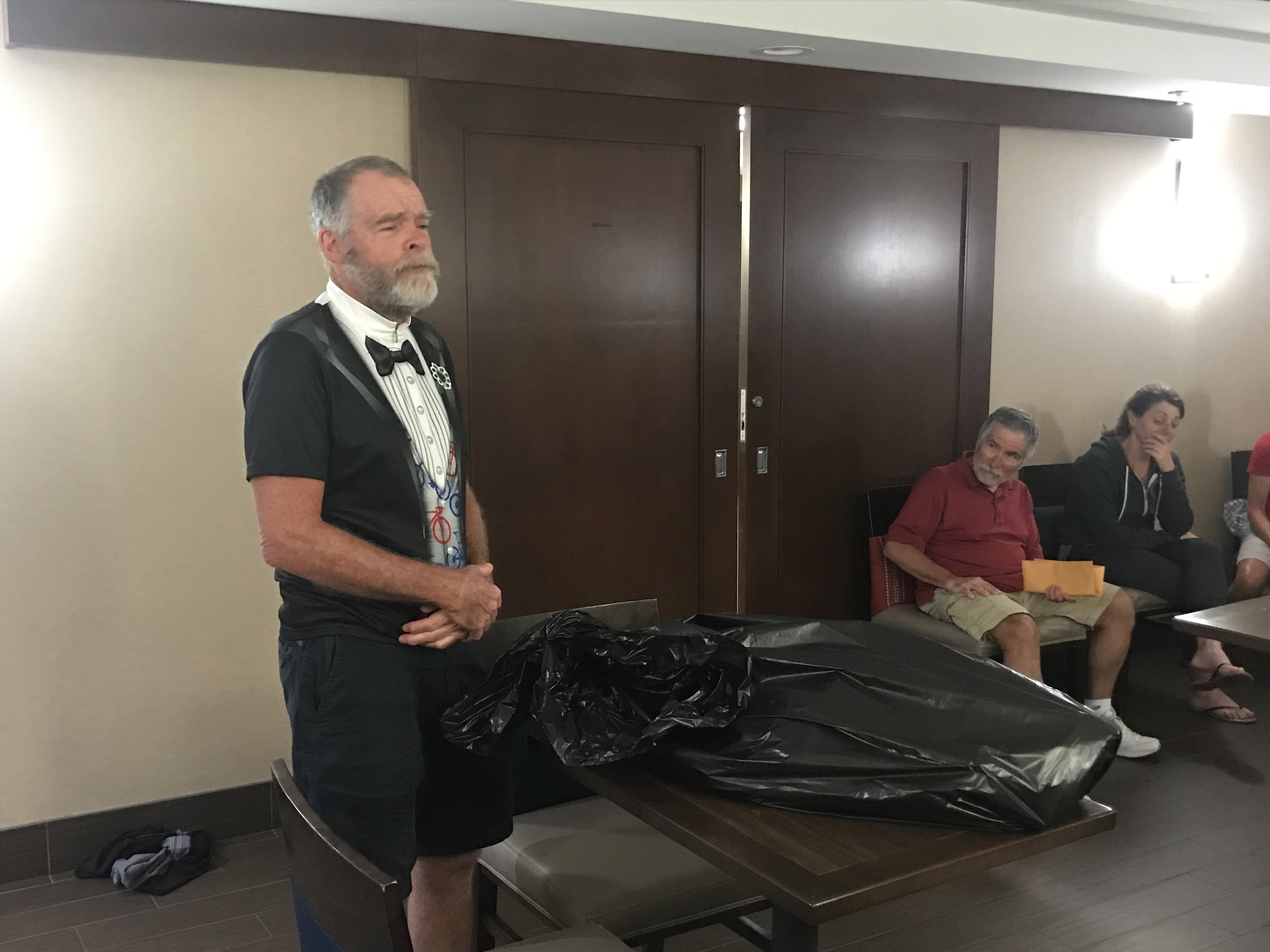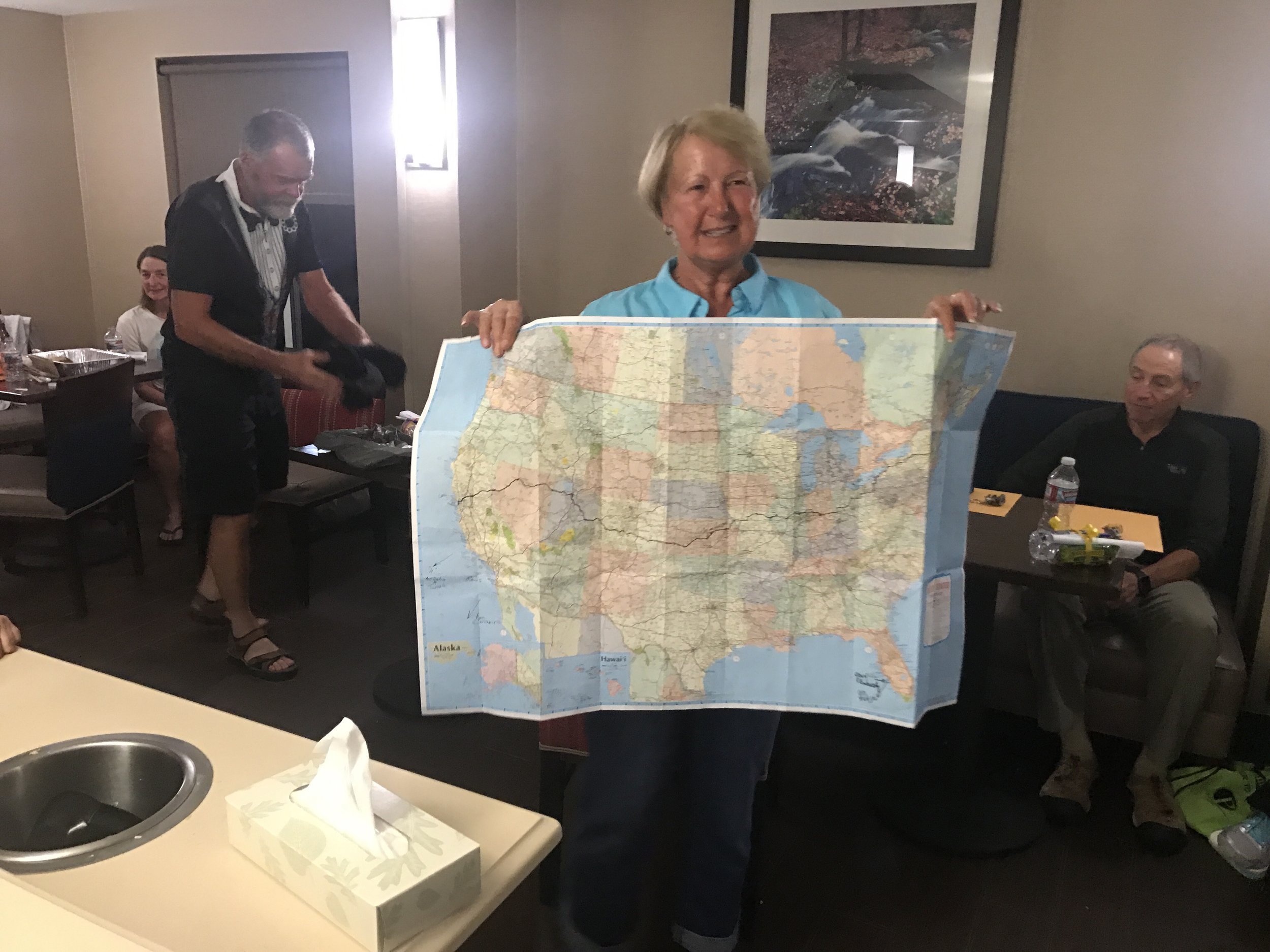 Nobody Said It Was Easy
Mileage: 84 miles
Total Climb: 3,774 feet
Weather: Rainy, windy, and cold all day.
This is the kind of day we were worried about getting. Luckily its the second to last day and not the last, so hopefully this is all we see of this weather. When we made our way out this morning, it was a light rain with cool temperatures. The route took us straight over a bridge that ran parallel to an old railroad bridge and right over the border into New Hampshire, which was flanked by a fireworks store called Area 51. The road they were on would take them up into a town called Keene, where they would start to enter more of a rural, hilly area.
At our first SAG stop, we had a few riders call it a day. It was very rainy and cold, and a few people had trouble keeping themselves warm. We would much rather our riders be safe and climb in the van than try and brave the storm and end up having some type of accident. From here we made our way down the rough roads near Antrim and up past an old paper mill. When we made it past town and the mill, we would ride past Crotched Mountain into Francestown, where we would have our sag in the horse stables, out of the rain and next to the historical town hall that was undergoing renovation.
All our riders that weren't already calling it a day continued riding on from the stables into town, and struggled through the same weather they had been seeing since morning. We could only hope to ourselves that tomorrow would be better for our final ride to the Atlantic. Tonight we also had our end of ride ceremony where we gave everyone a chance to talk about their journey and their feelings now that they were almost done going from coast to coast. Some of our riders had more to say than others, and some even had songs and dances for us. We all signed the map that marked our route across the United States and presented it to Ute, whose company we enjoyed the whole way. Tomorrow is the final chapter in this years Cross Country Challenge, and we will see you at the Atlantic!