Day 49 - Little Falls to Latham NY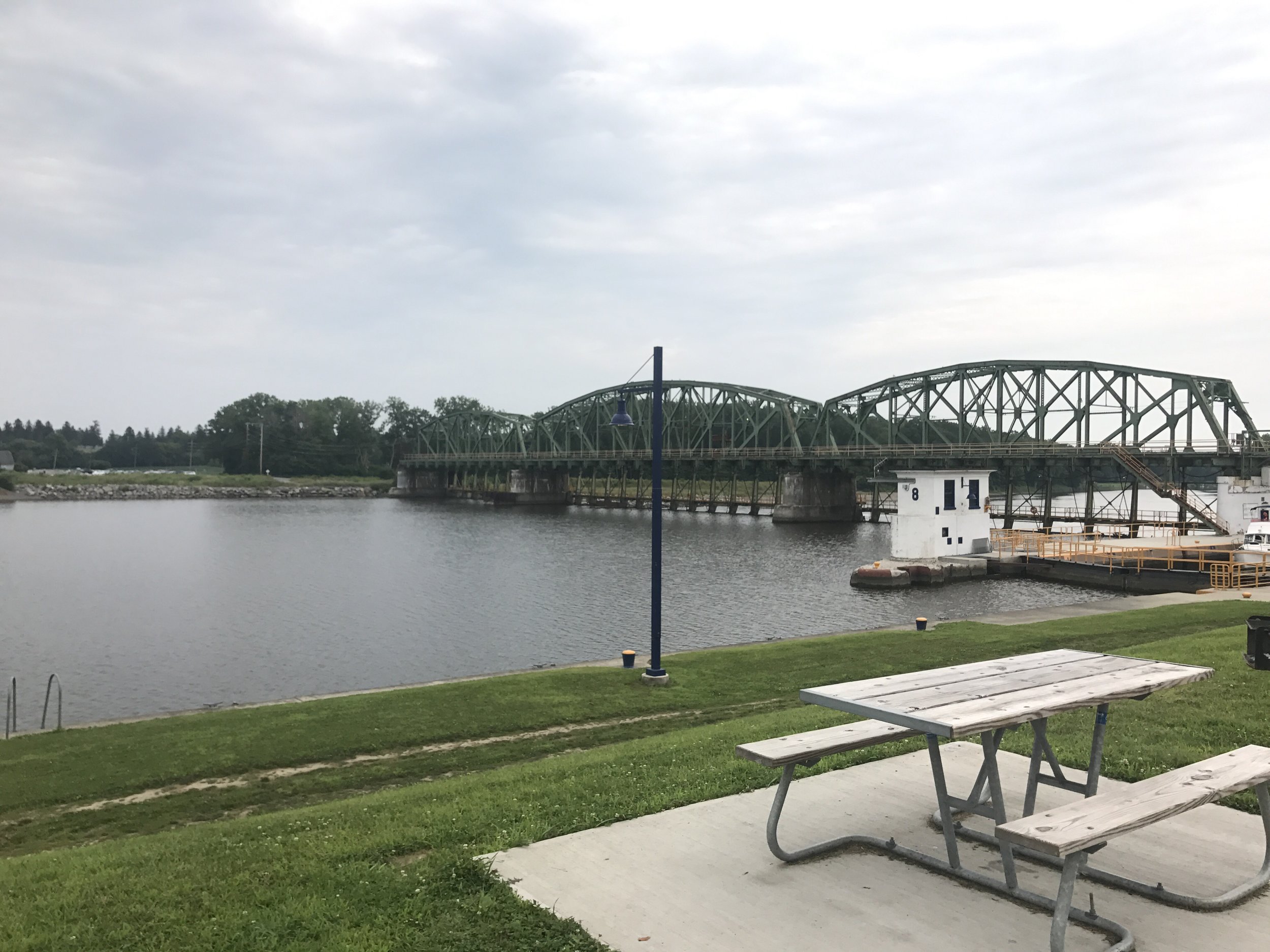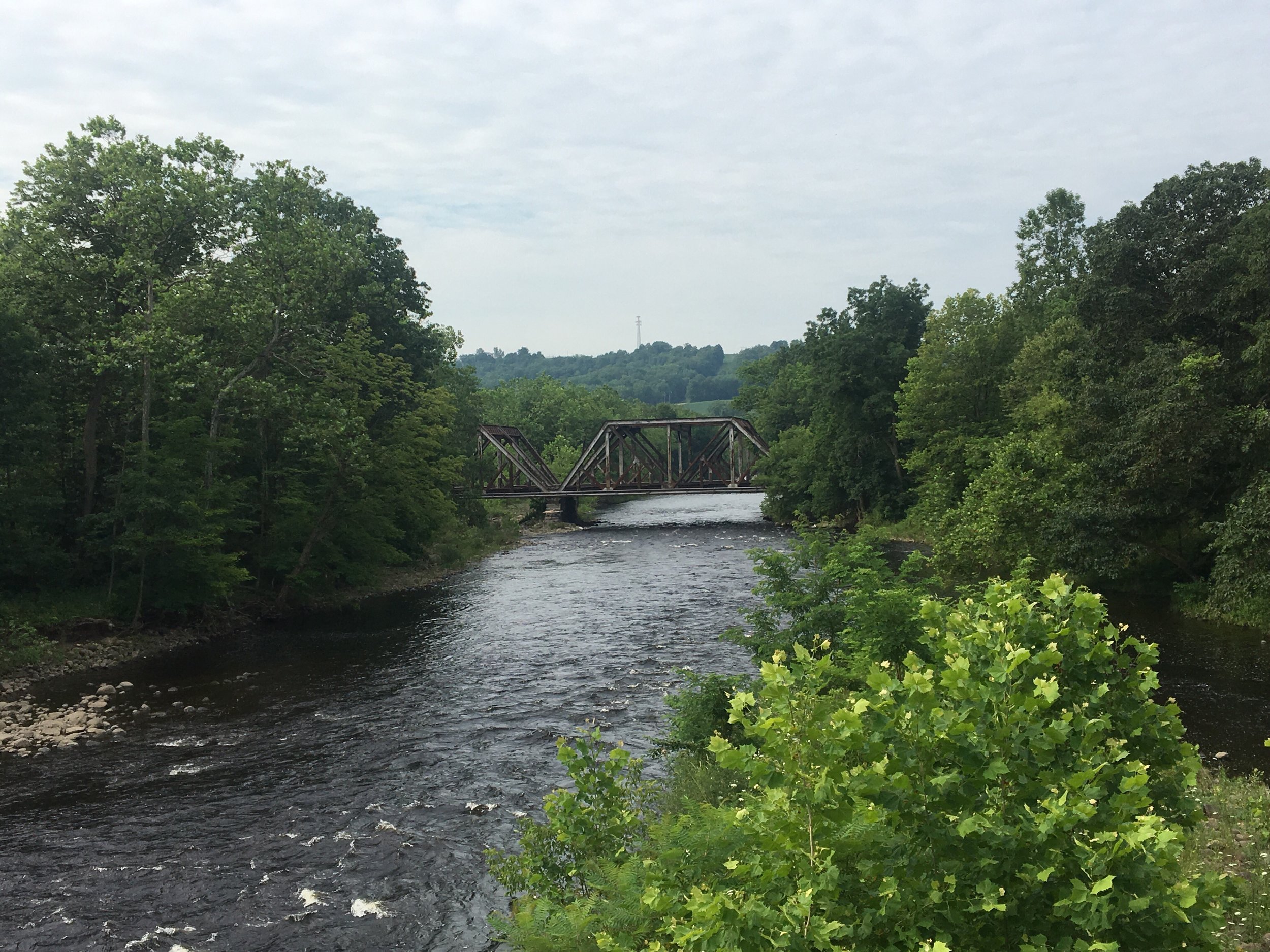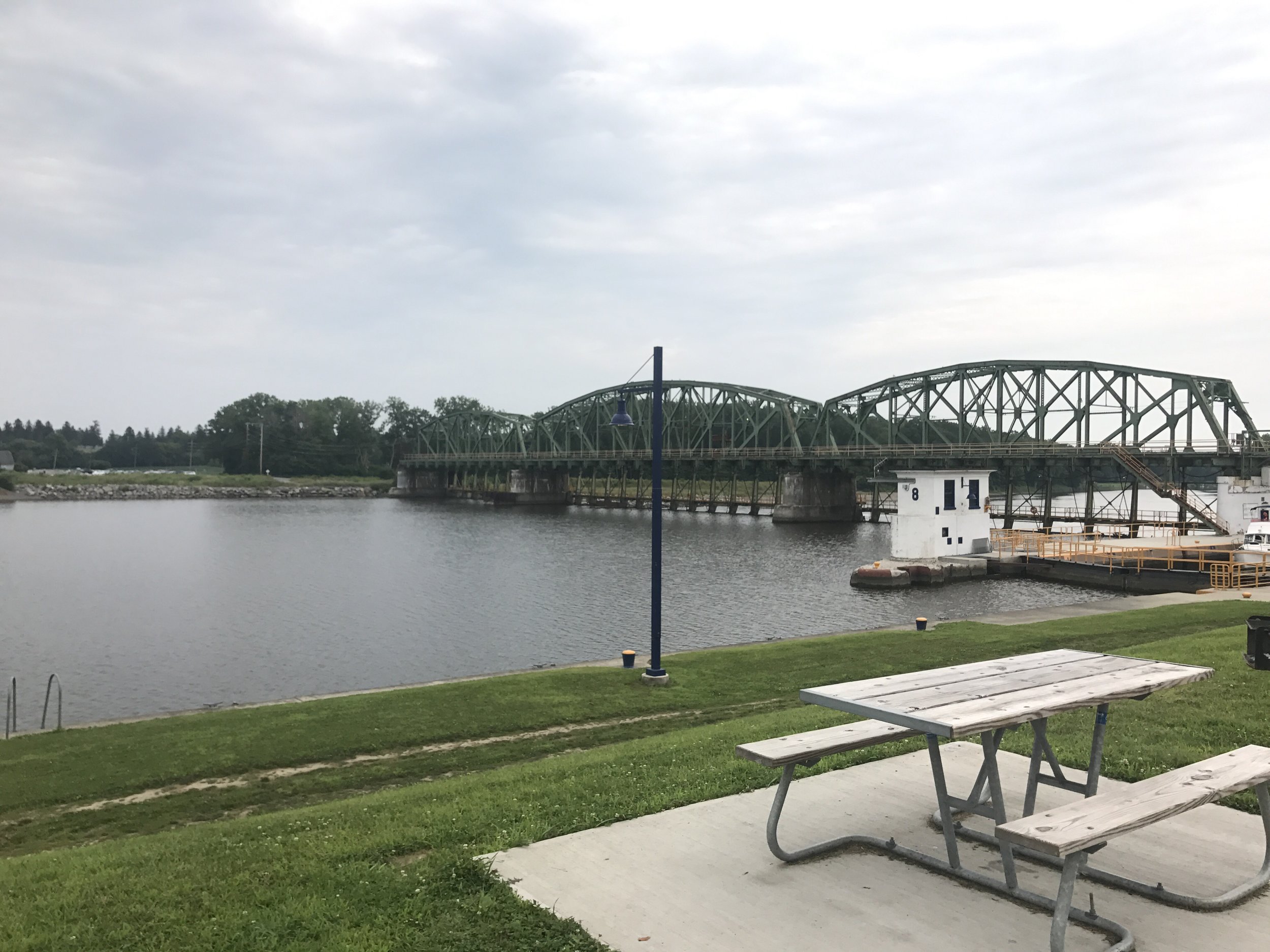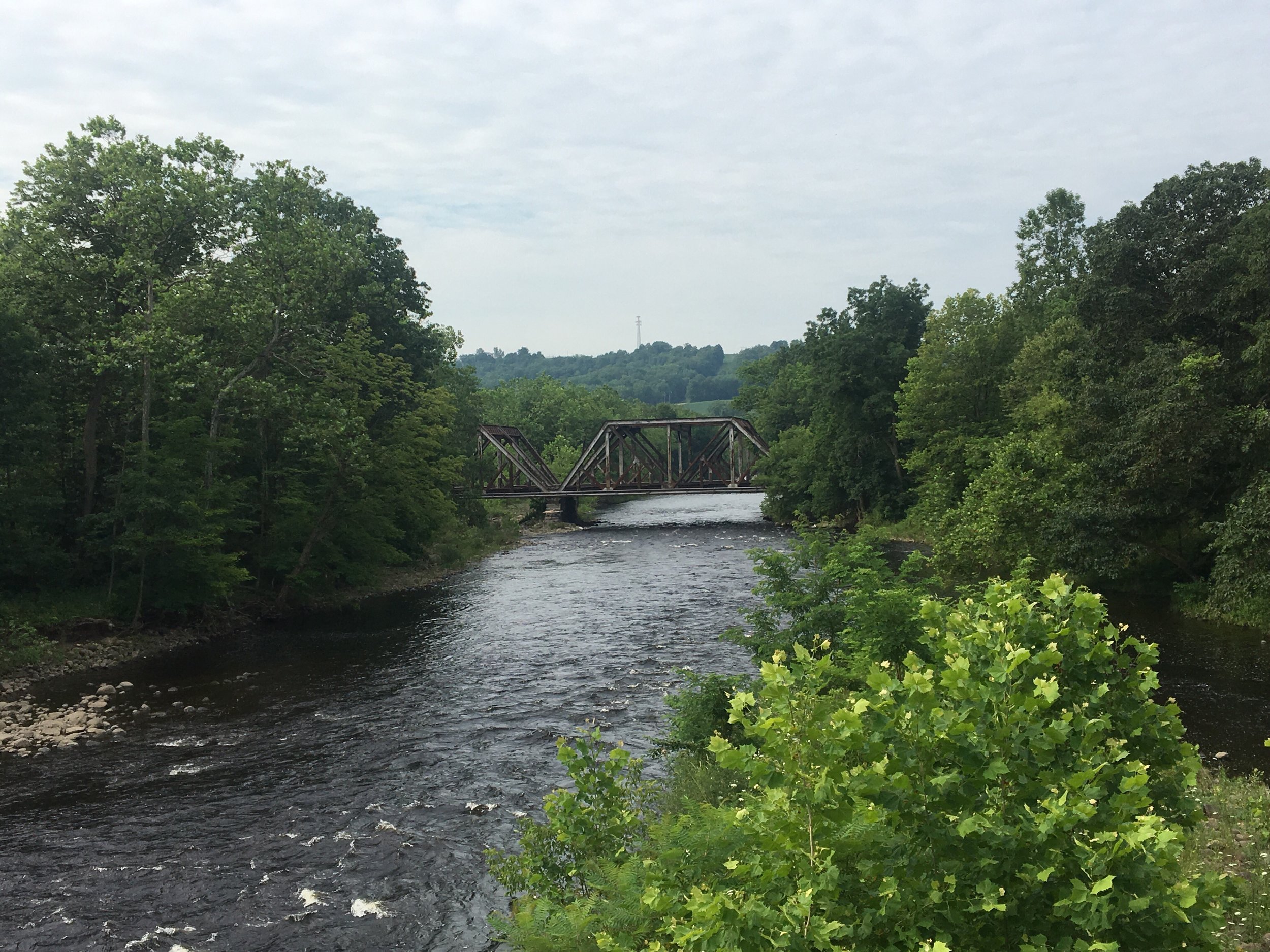 On the Locks
Mileage: 77 miles
Total Climb: 3,611 feet
Weather: Warm, light showers toward afternoon
The road out of Little Falls is just gorgeous, riding next to vertical rock walls and forest you really notice that you're on the side of a very large hill that extends until it ends in a river somewhere off to your right. A group of our riders decided to check out Fort Klock, a revolutionary war-era homestead that had been the site of a battle in 1780. As our riders moved further down the route, they would be treated to some small towns and once again return to the forest. The first SAG stop for today is a very good indicator of where you are, as it overlooks layers of hills that go down into the Mohawk River.
After leaving this stop, our cyclists made their way through Amsterdam, which would get us closer to the river and start presenting us with engineering marvels that we had been asked about since we first started to get near the Erie Canal: Locks! We passed a few on our way to Rotterdam, but none close enough to get a good look. Once we were in Rotterdam, though, we were able to take a bike path that led us directly up to a Lock, and some riders even watched one operate for a while. This path would eventually lead us to our second SAG stop, at Jumpin' Jack's Drive-In.
Some clam fry and a few milkshakes later and our riders were back on the road. Toward the end of our ride, we were treated to the Mohawk-Hudson Bike trail, which was a nice, scenic ride through the canalway, even if there were a few seemingly random up pitches that came out of nowhere. After making it off the path and through the rough roads of Colonie, we would find ourselves in Latham, on the outskirts of Schenectady. Tomorrow we would make the jump to yet another state and take the ride to Brattleboro!