Day 29 - Topeka KS to St Joseph MO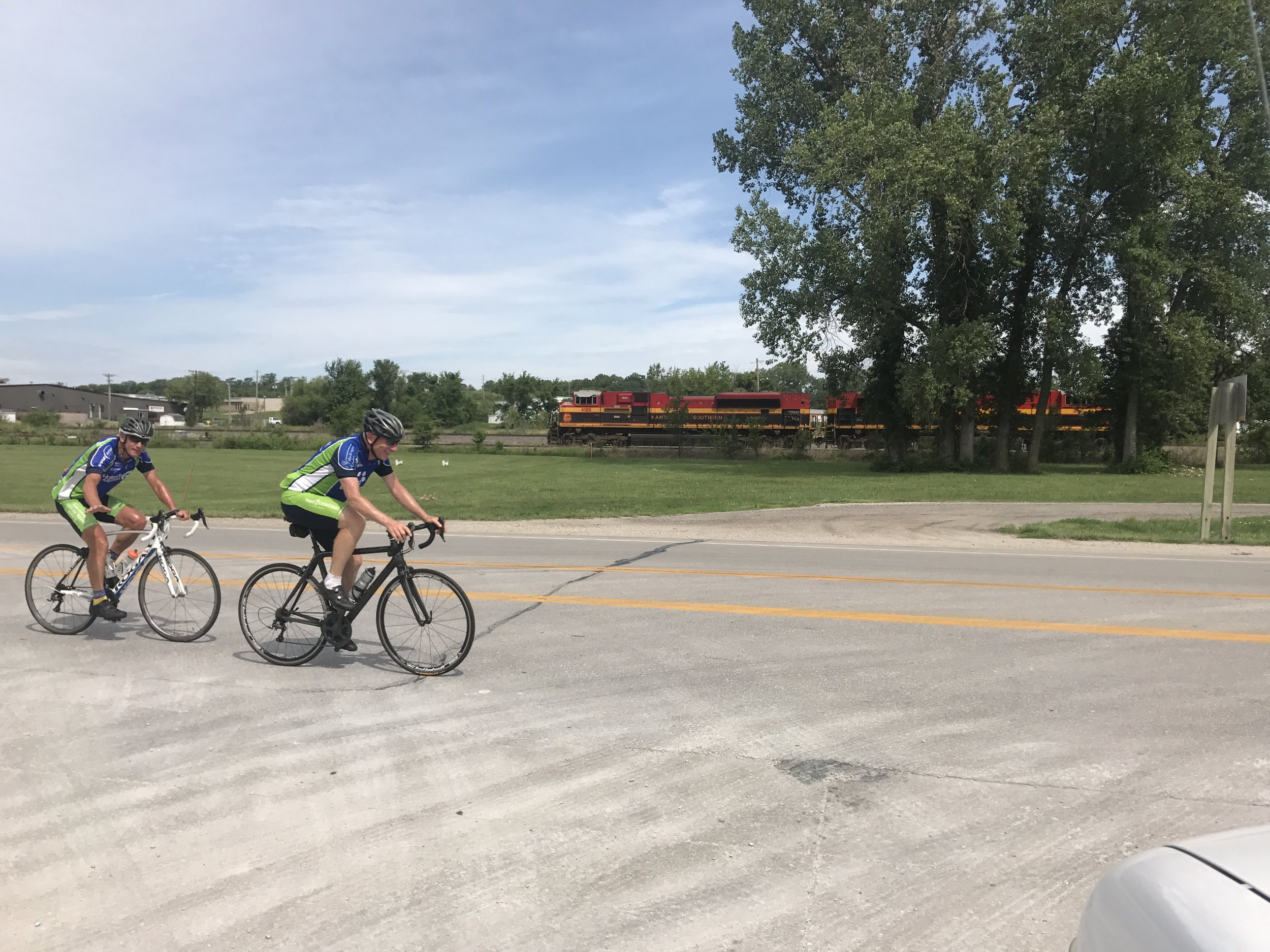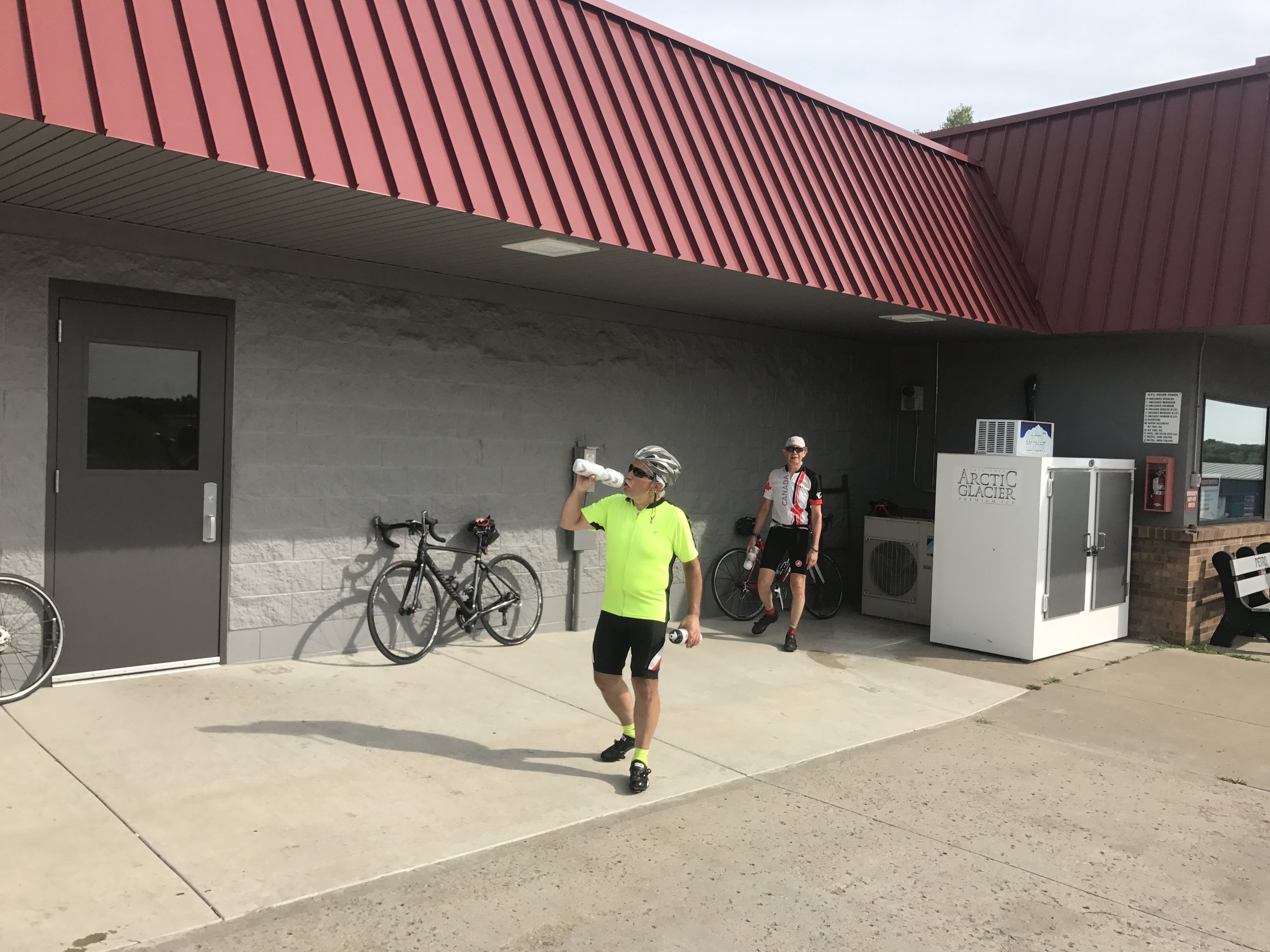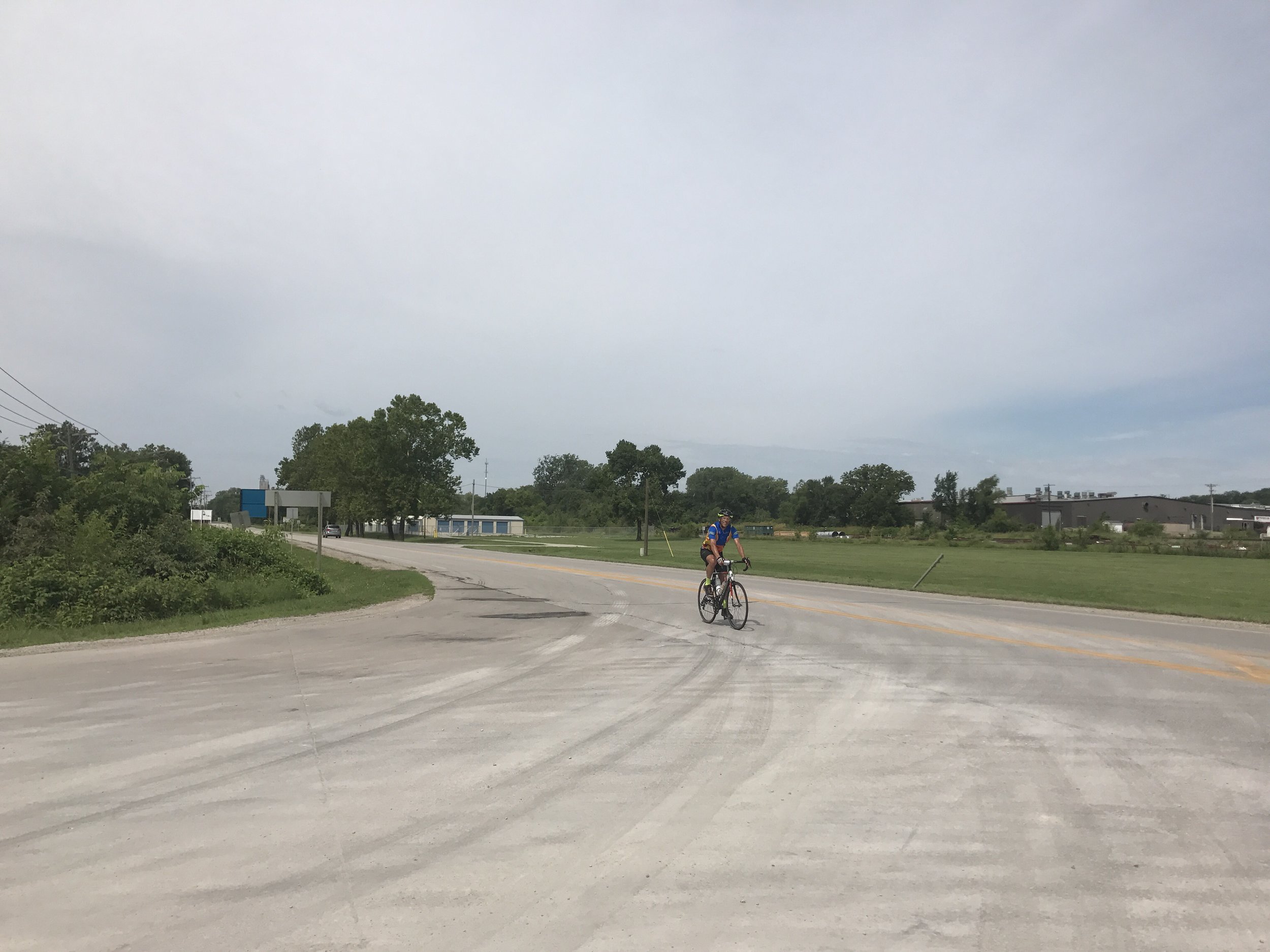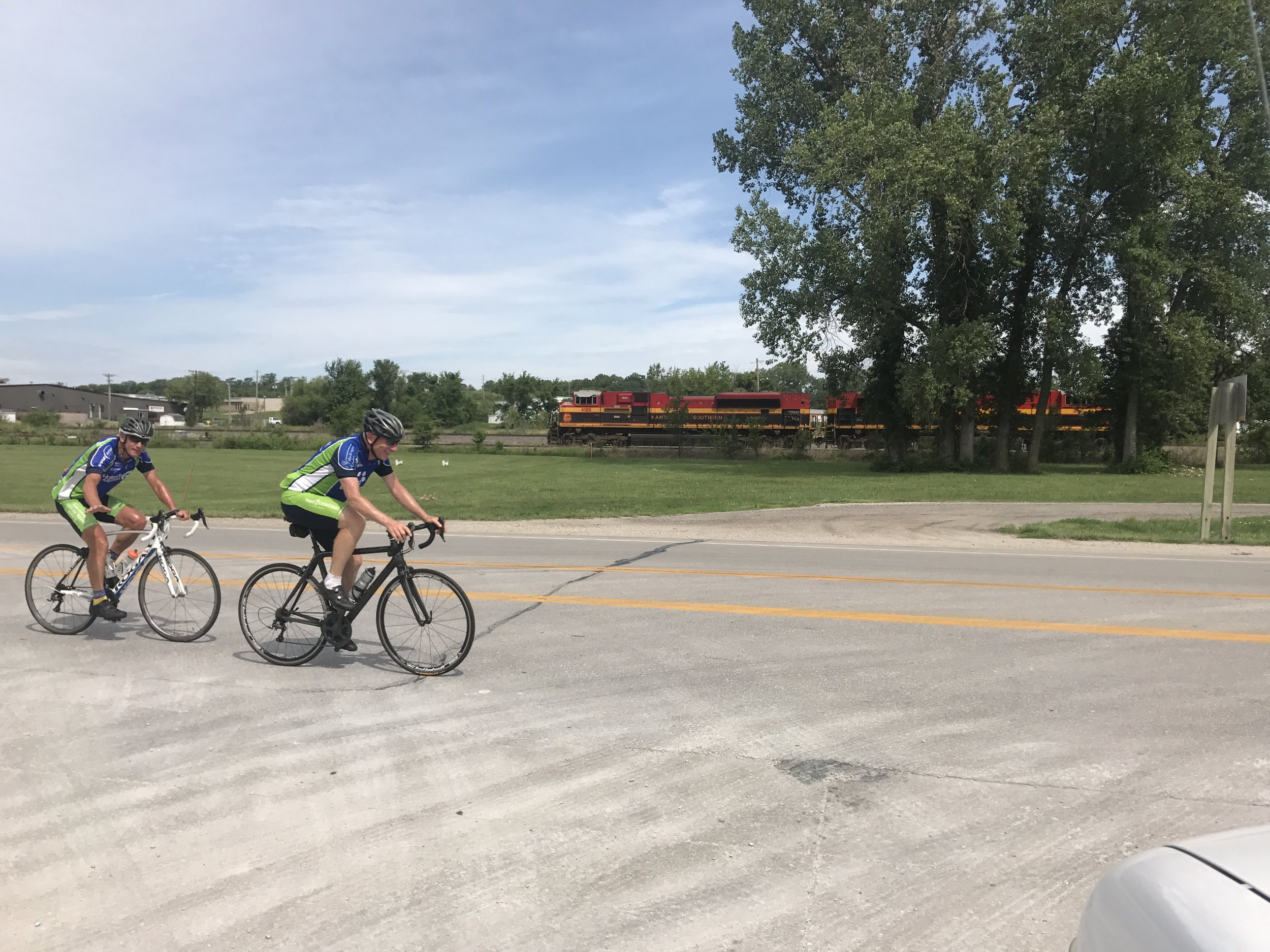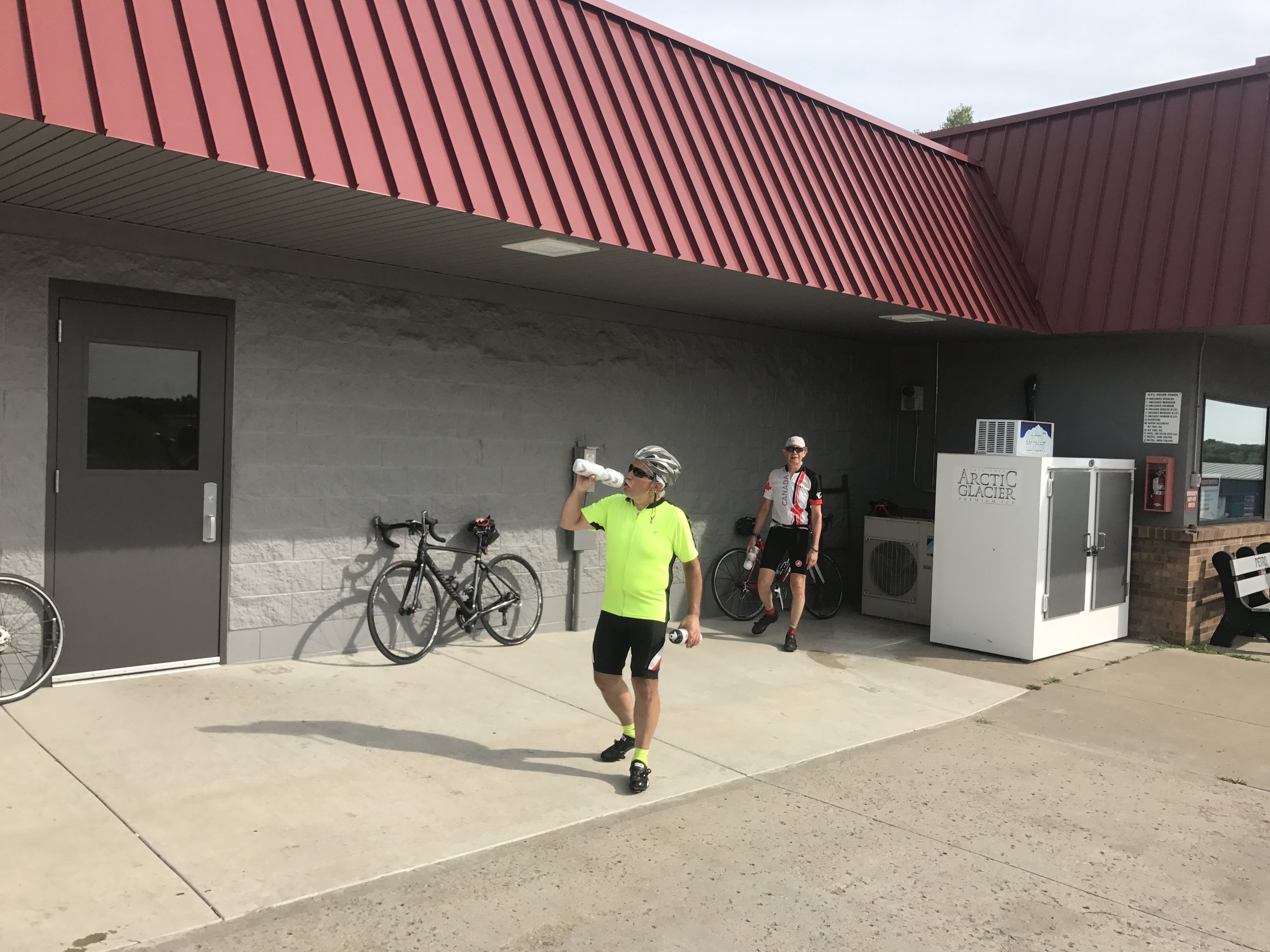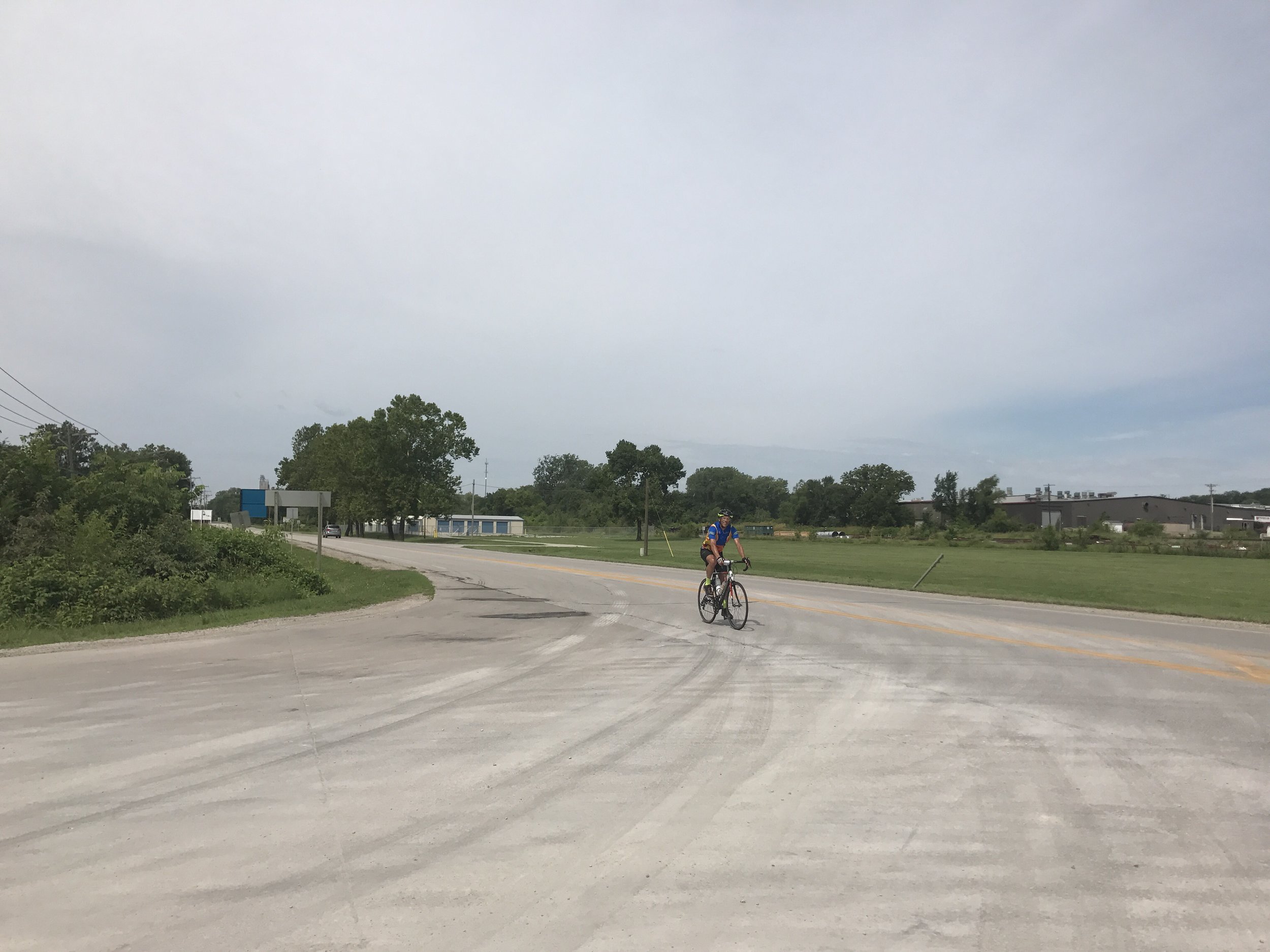 Show Me Missouri
Mileage: 89 miles
Total Climb: 2,850 feet
Weather: Warm, then hot and humid later on.
Beginning our ride today, we pass through the tree-lined suburbs of Topeka. It was a great contrast to the endless grazing lands and small towns that we had gotten used to over the past few days. A few miles after leaving the hotel and passing through the city center, then over the bridge that crosses the Kansas river. This brought us onto highway 24, which at first was almost a normal street but soon turned into an actual divided highway. This ended shortly, however, with our exit onto highway 4, and the scenery quickly became more rural once again.
Since the weather started to become more humid as we reached the Kansas-Missouri border, we were making water stops more frequently to keep our riders hydrated. They would pass through the city of Atchison on their way out, a last stop for food and also to take in the sights of Kansas one last time before taking on the rolling hills ahead. The new bridge over the Missouri river was in very good condition and gave them a wide berth as compared to the old single lane bridge that used to carry them over. As soon as they crossed over the bridge, they found themselves in front of a fireworks stand which was only a few hundred feet from the 'Welcome to Missouri' sign that waited to greet them.
After a few miles riding past some fields and next to a railroad on a back road, our cyclists found themselves on the type of terrain they would be facing for the next few days: hill after hill after even more hills. They rode by DeKalb High School and into the town center of DeKalb, a few of them past one very enthusiastic dog, into the town square where we had a SAG stop across from the only general store in town. The most common question asked here was "are there more hills ahead?" which we chose to answer with "you're not in Kansas anymore!"
Upon leaving the SAG, our riders went through farmland once again before reaching the outskirts of St. Joseph. They would turn into a bike path that put them into St. Joe's proper, which contrasted with the farmland they had just passed through with trees and houses closer together, a much more congested if not exactly urban environment greeted them. Soon after this, they would find themselves at the Drury Inn, where they would be greeted by popcorn and rewarded with a rest day. Tomorrow our cyclists get to catch their breath, but the day after we will head deeper into Missouri. Our next ride is on Independence day, on our way to Chillicothe.