Day 46 - Hamburg to Canandaigua NY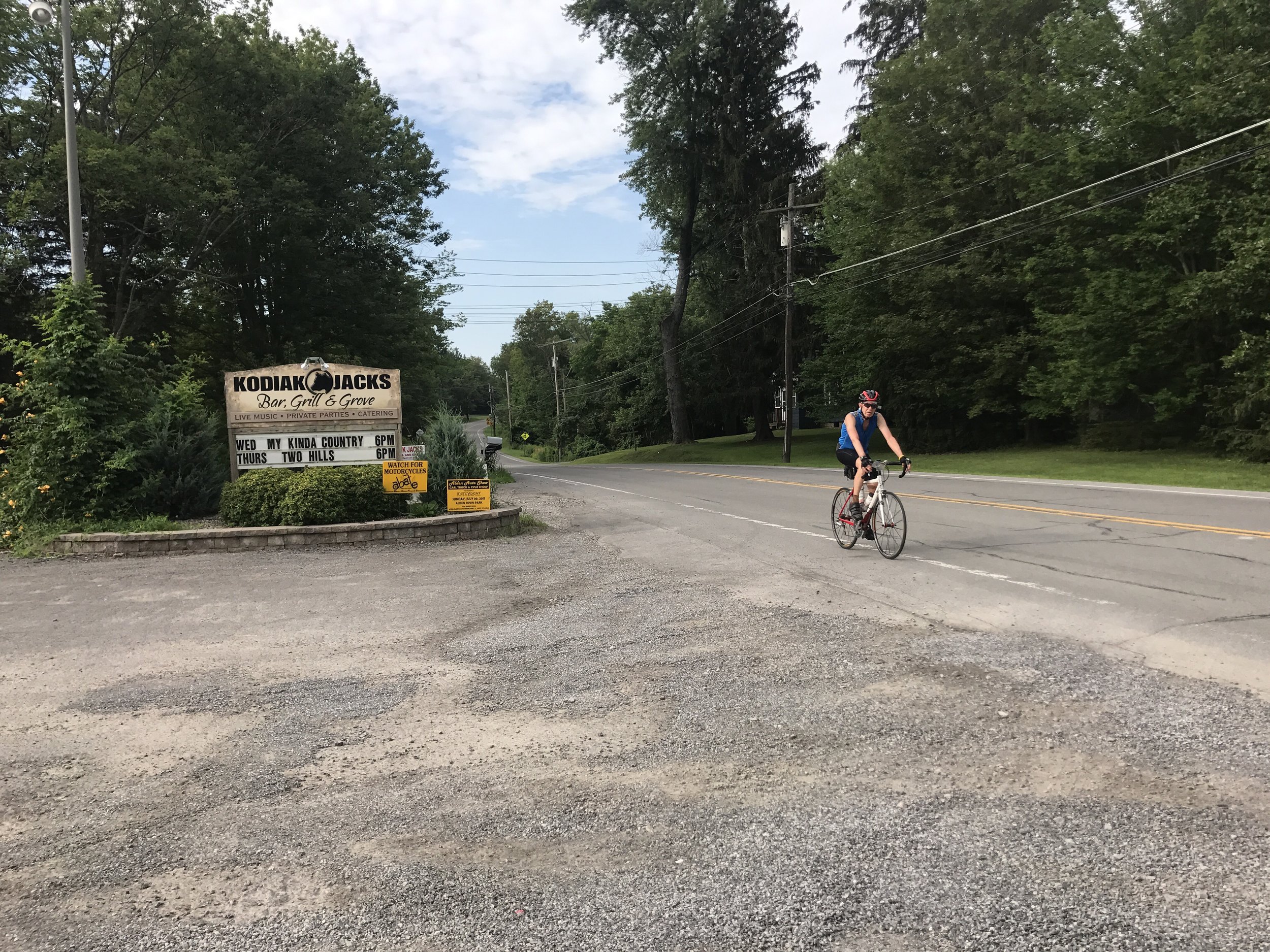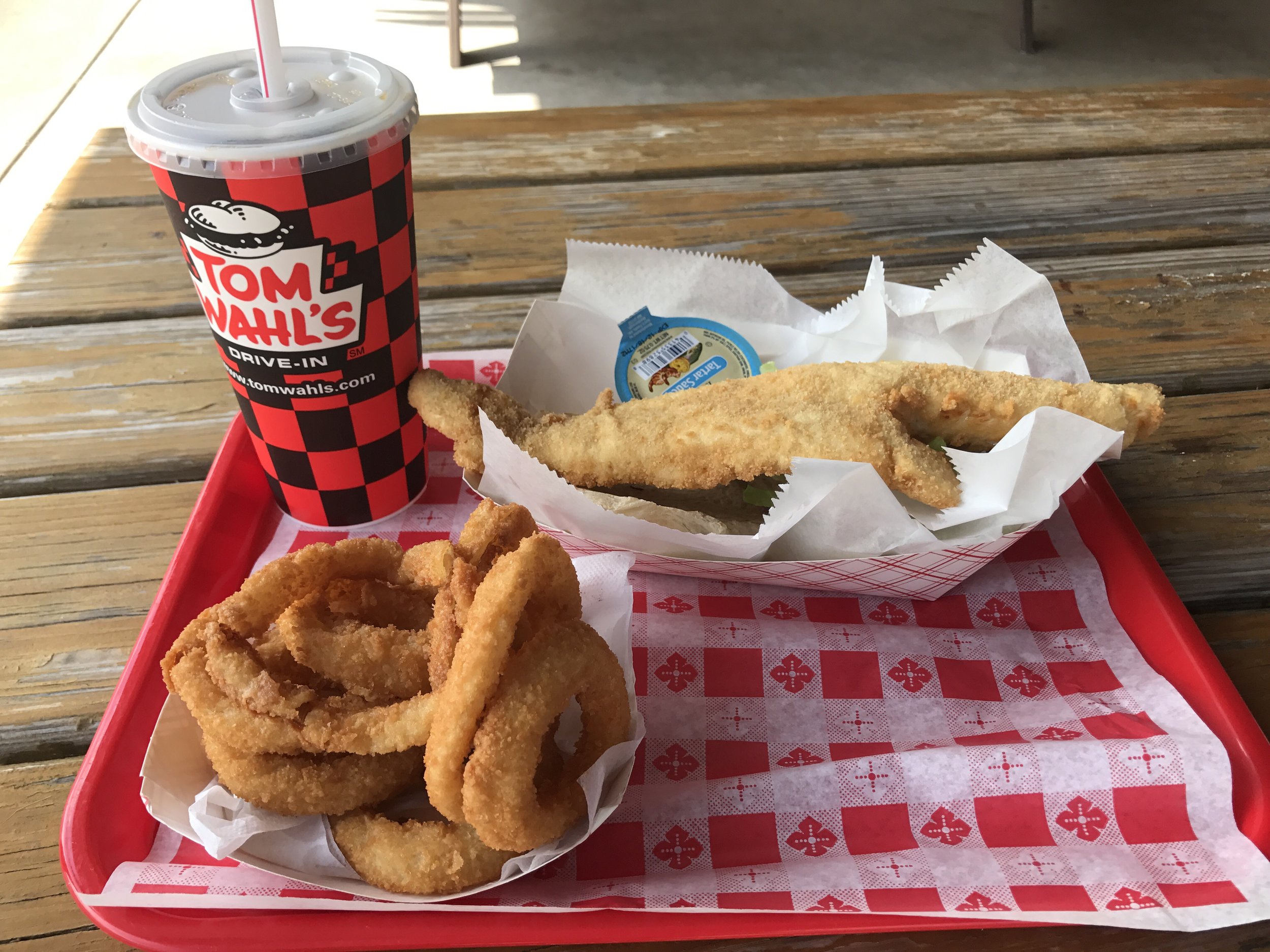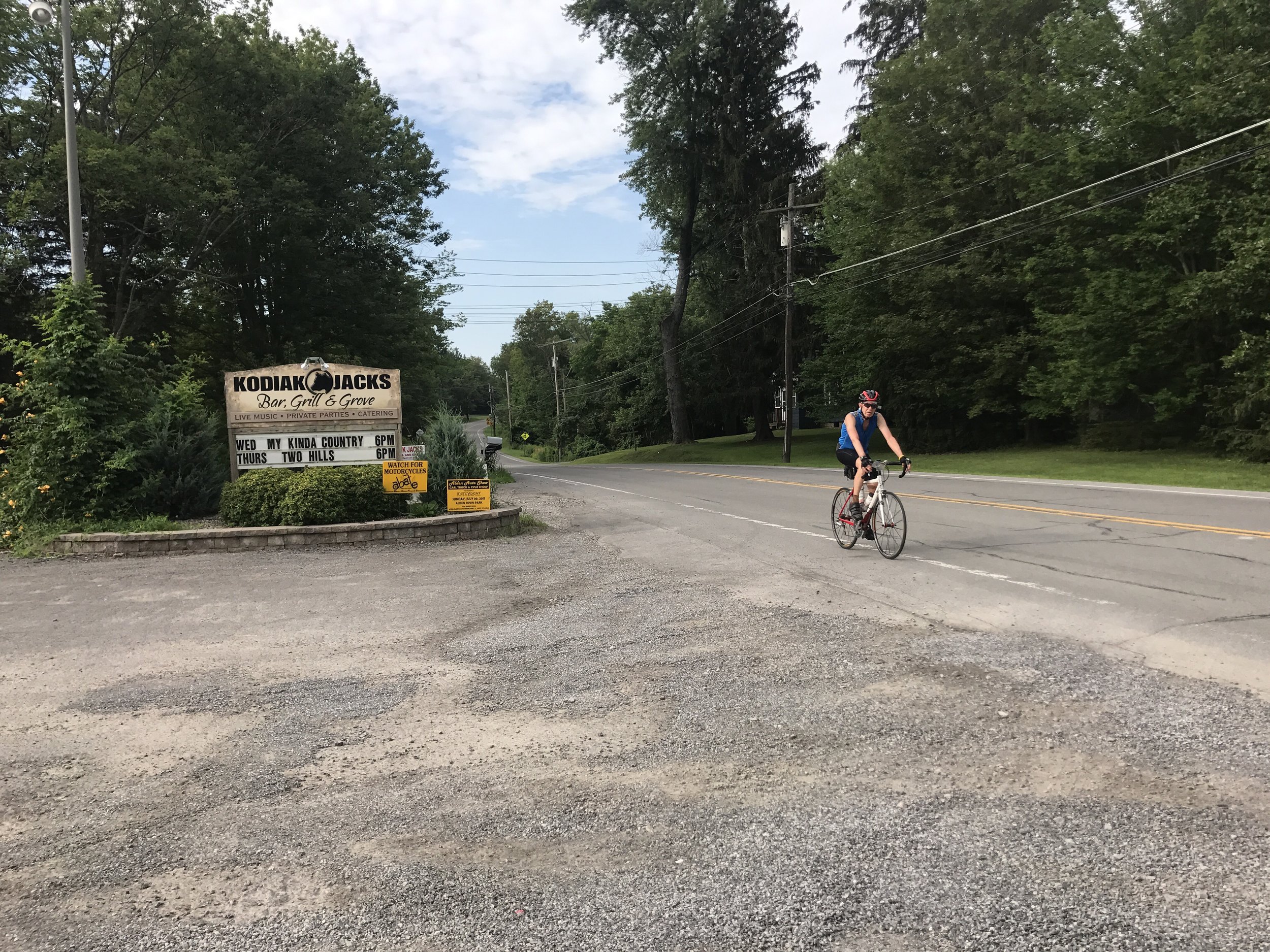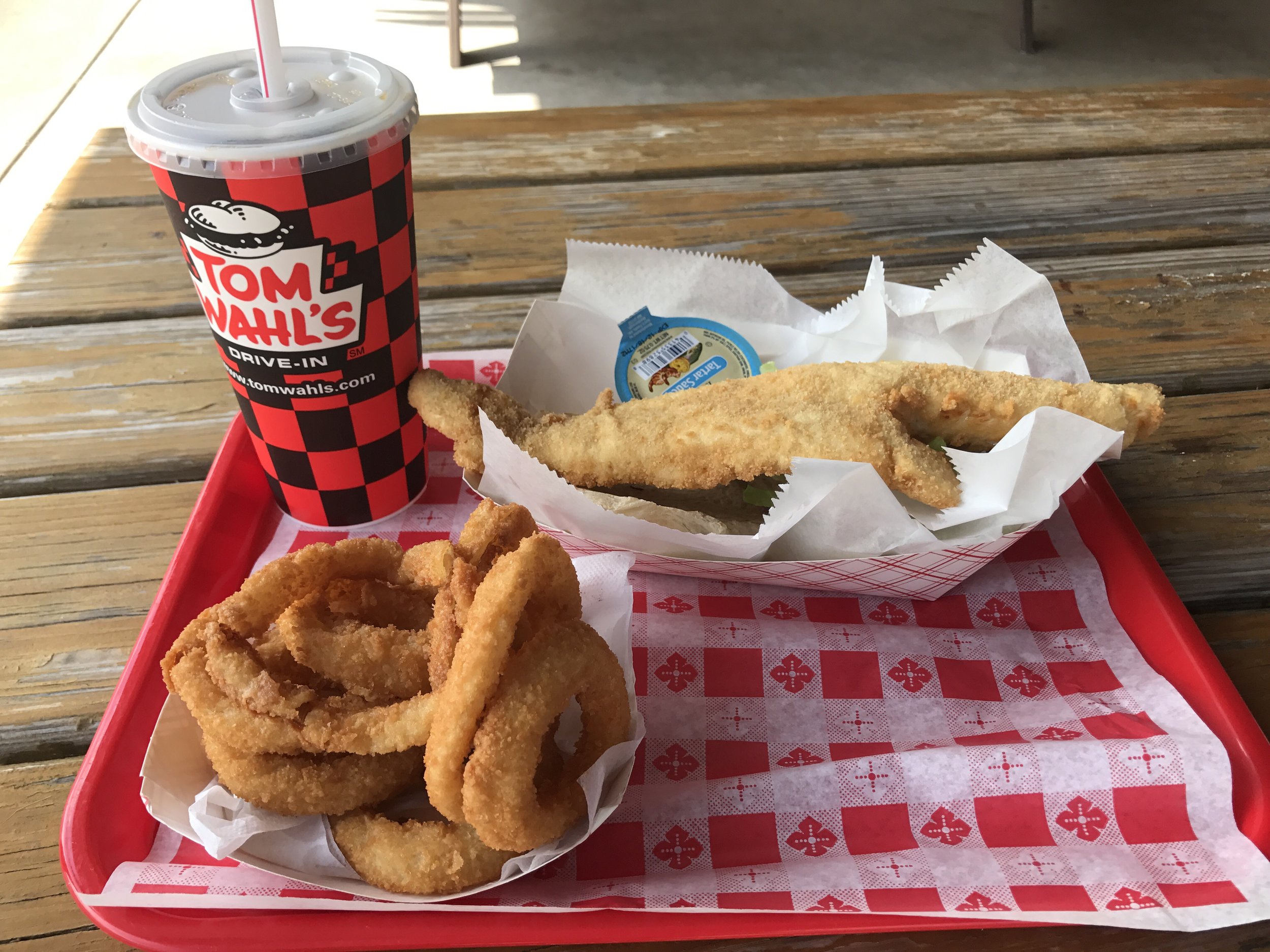 A Brown River Runs and a Finger Lake
Mileage: 95 miles
Total Climb: 4,050 feet
Weather: Warm and sunny, good for ice cream!
Today we ride through mechanic Gene's home territory, so last night we had him address the group during route rap so he could give them insights that only he could. One of those insights was to make sure they knew going through the first tunnel of the day that they would be turning right after exiting. Another was that they needed to turn at Armor Duells and NOT Armor, as they would be going a completely different way. One more was the steep downhill past a brown river that they could use their momentum to get up the next kicker if they timed it just right and didn't slow down. After all these little tidbits they would pass a support vehicle waiting for them at a place called Kodiak Jack's.
Our first SAG stop would come in the town of Alden at a community center in the town park where the head of recreation, Dan, came to talk to us about our ride and if we would let him know when we were coming next year so he could arrange for an interview with the local newspaper. He was a very helpful guy and we will definitely be back! The center itself is very nice, with a shaded picnic area and very easily accessible restrooms on the side of their building. After the stop, our riders would cross through the town itself on their way eastward.
Their next destination was Tom Wahl's in Avon, where we would have our second sag. They are well known in the western NY area for their root beer, as well as their very generous fish sandwiches. A good amount of riders stopped for root beer floats and sandwiches, but most of them tried not to fill all the way up, they still had a good twenty plus miles to go… and another ice cream stop at Shark's! Shark's has old-fashioned ice cream made on premises and they serve up large portions for reasonable prices. When I passed by I saw a few riders leaving, which meant we had a nice group of riders fueled by sugar for the home stretch.
The ride into Canandaigua itself presented our riders with a few options. Some of our cyclists opted to take a ride to Lake Canandaigua, which was only about half a mile off route. One rider, Tom, even took a cable tour of the lake before making his way to the hotel. Others rode into the town of Canandaigua to check out the sites and maybe get a bite or a coffee before route rap. One-half of our Dutchmen, Ton, had to go to the local bike shop, RV&E Bike and Skate, to get his wheel checked out. We got very lucky, and the mechanic, Andy, was not only helpful, but cleaned/fixed Ton's freehub free of charge and got us back on our way. Since we're all fixed up and ready to go, tomorrow we head to Liverpool!