Day 45 - Erie PA to Hamburg NY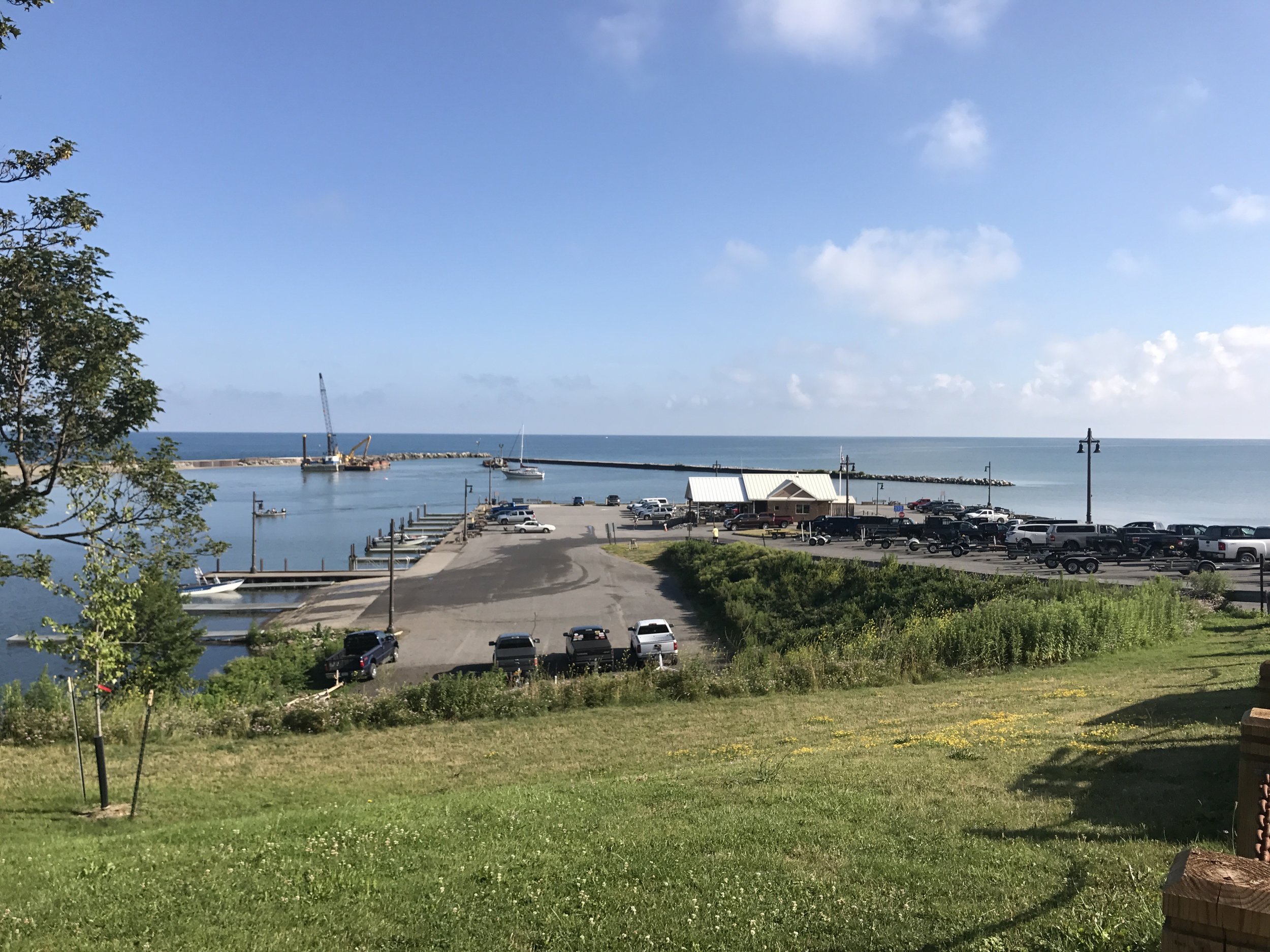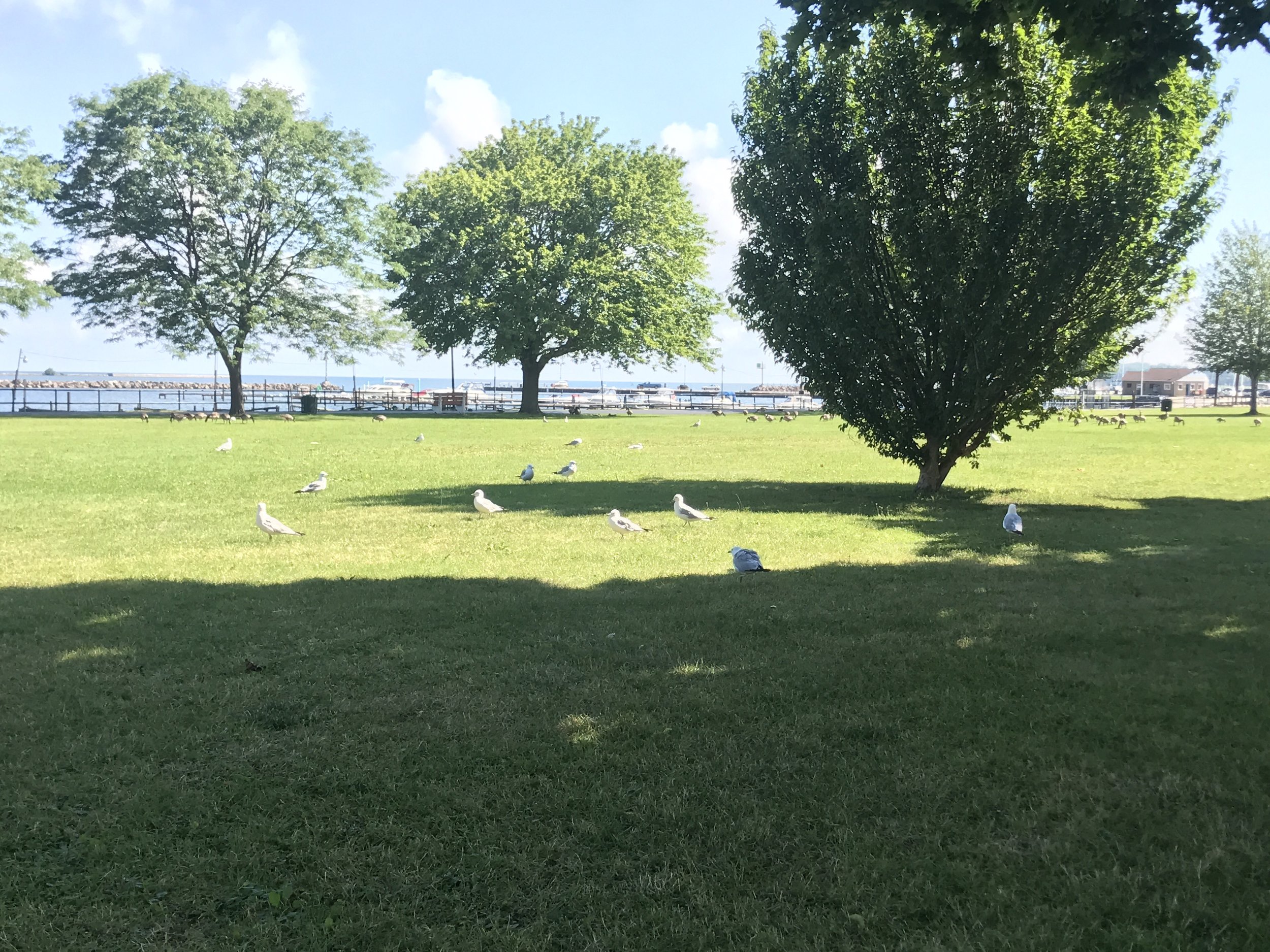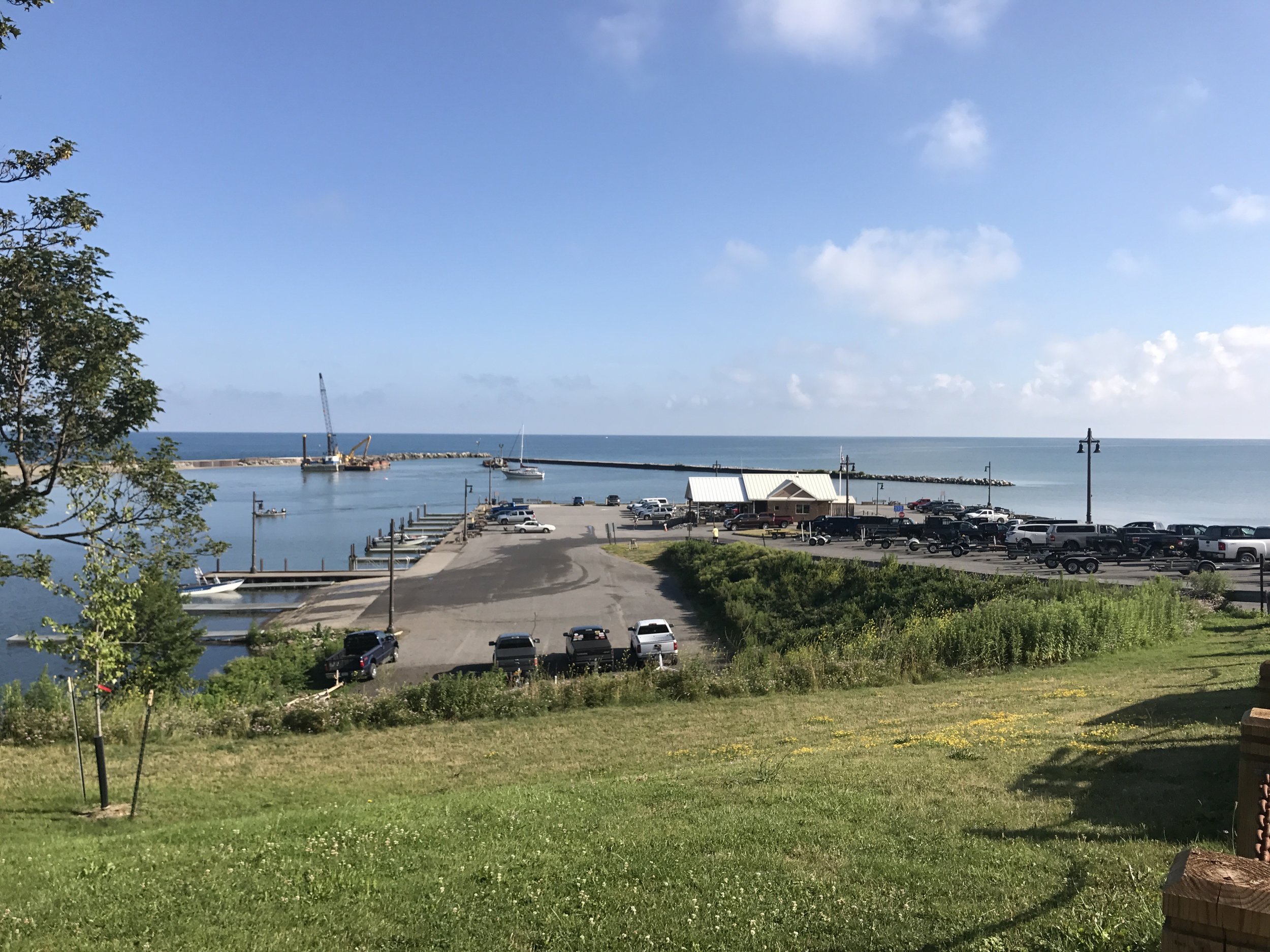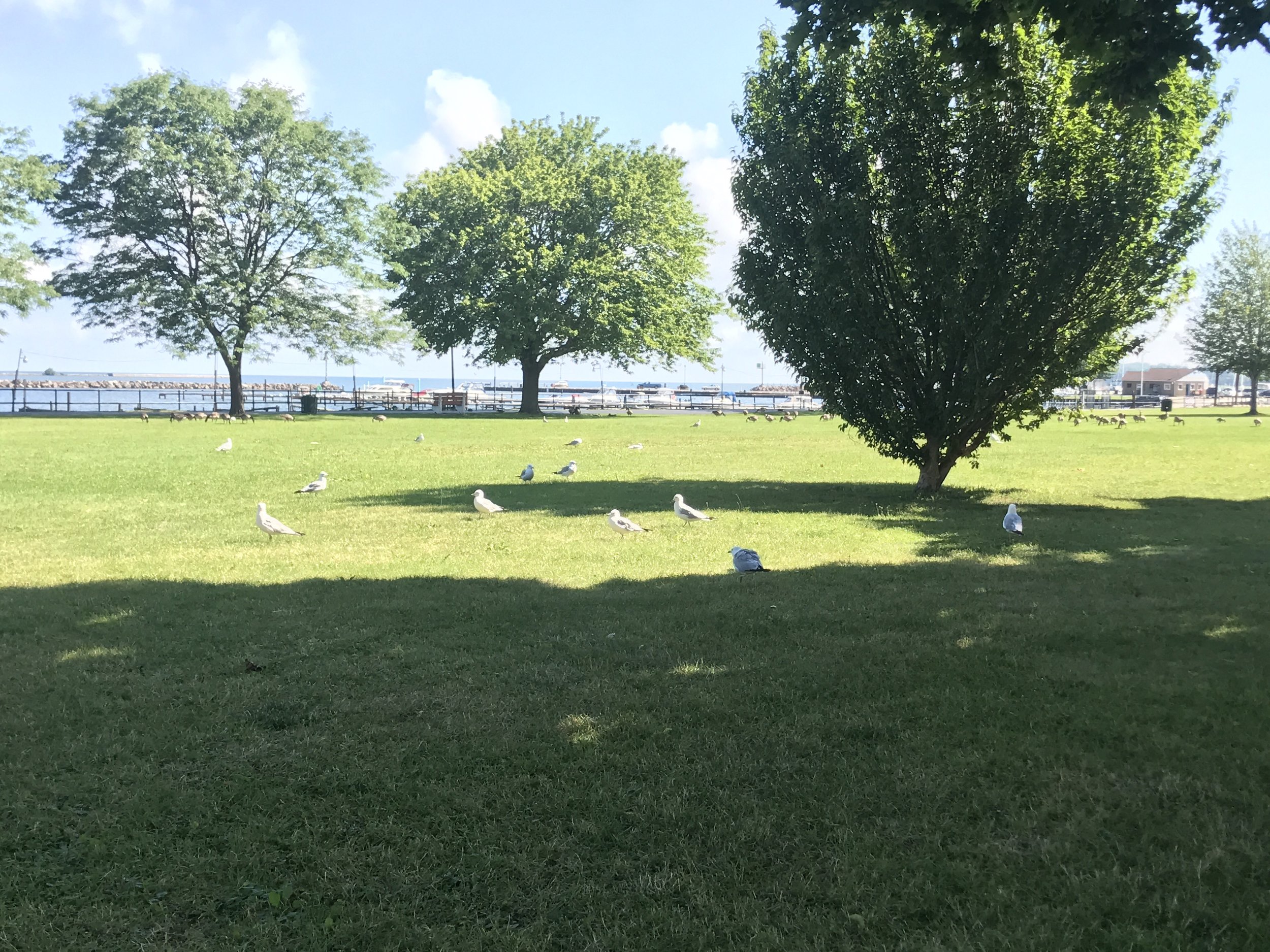 The Seat of the Empire
Mileage: 85 miles
Total Climb: 1970 feet
Weather: Warm, dry, and sunny
With a day of rest out of the way and a later than usual start, our riders set off eastward yet again. They would first head into downtown Erie, through the heart of the city, and along Lake Erie. We crossed into New York early in the day and started traveling through vineyards that produce ice wine and grape jelly. While in Concord Grape country, some of us made a stop at the Monroe Marina for a water and bathroom break. The marina is on the lake itself and the elevation at its entrance gives you a great view out into the horizon. You can appreciate how 'great' this lake really is without even having to go down to the actual docks.
Our rest stop in Dunkirk was directly on the water in a very nice park, and we had a good view of some hungry geese while we took a break from riding. Our mechanic, Gene, helped a local cyclist that rode by and was having trouble with his seat. We love spreading goodwill and the love of cycling when and wherever possible. Most of us lounged in the park for a while, snacking on cheese and crackers until we decided it was time to move on.
A good portion of the ride to Hamburg was spent almost within spitting distance of the lake, with grapes growing on both sides. Eventually we had to turn eastward away from Lake Erie, but we wouldpick up the Erie Canal and its tow paths soon. After crossing through a few smaller towns, factories, and very nice wooded areas, we found ourselves riding through Hamburg. It was fairly busy even though it wasn't very densely populated. This would be the end of our ride for the day and would set us up for tomorrow's trip towards Canandaigua and the Finger Lakes!