Day 43 - Youngstown OH to Erie PA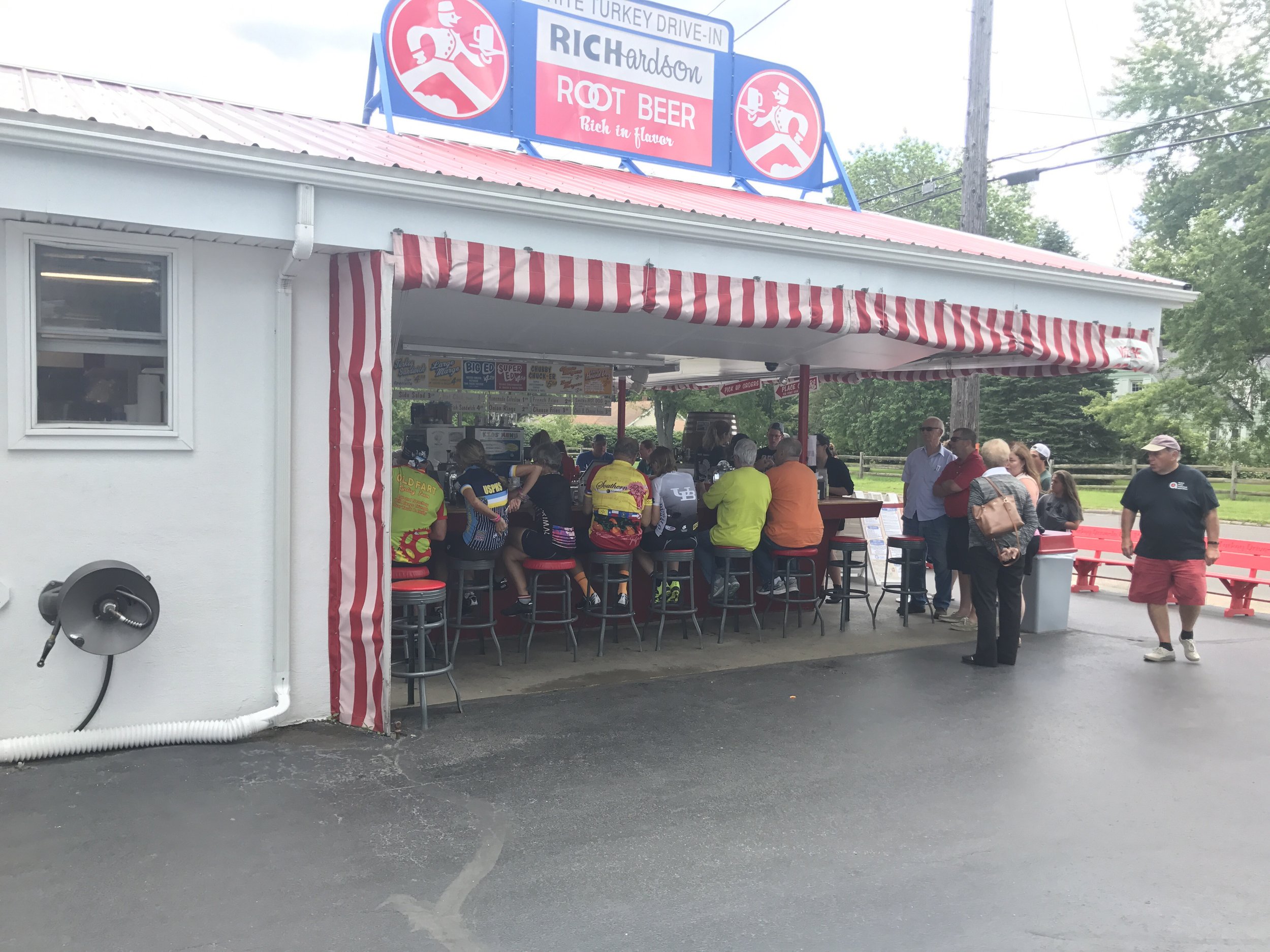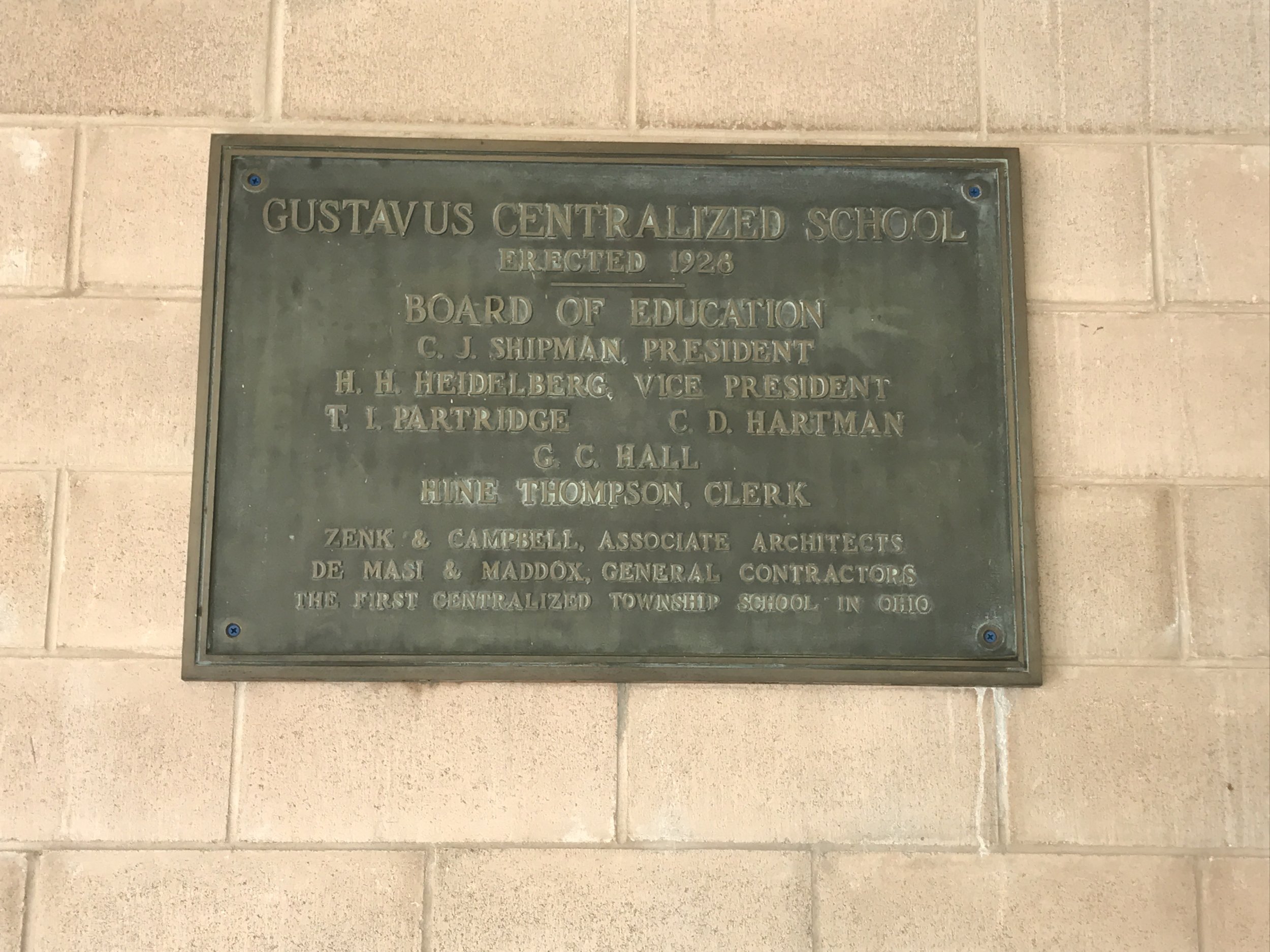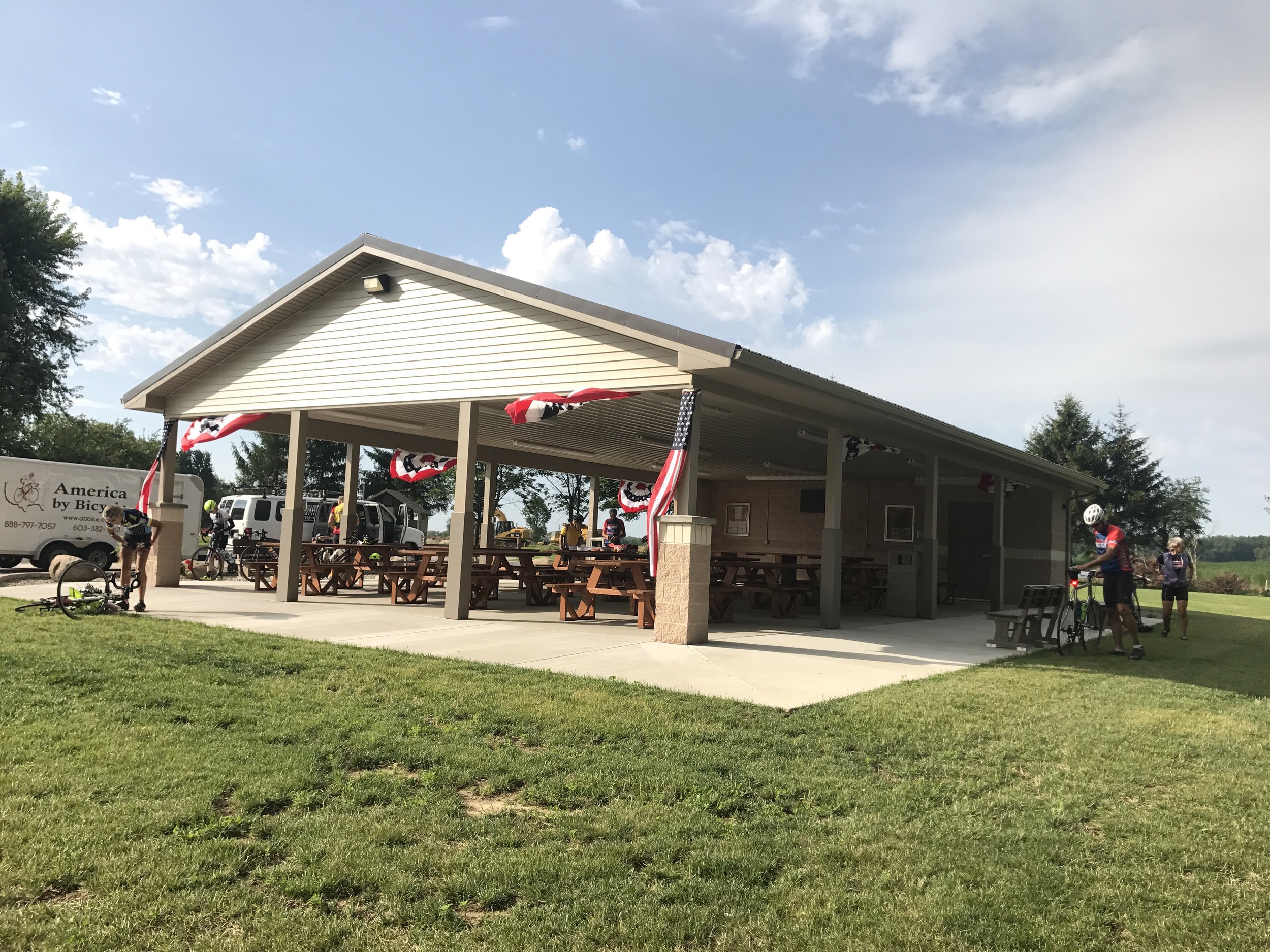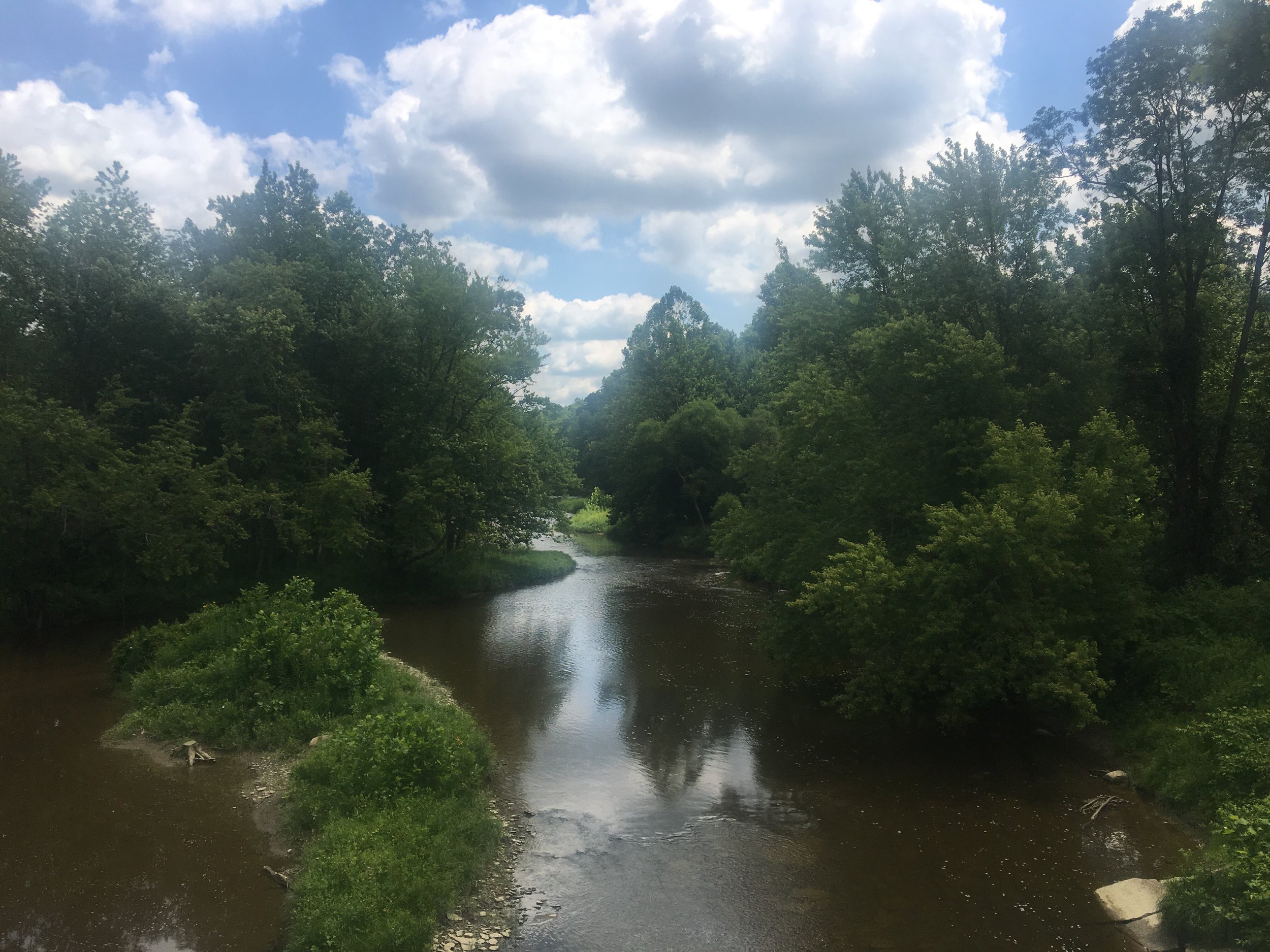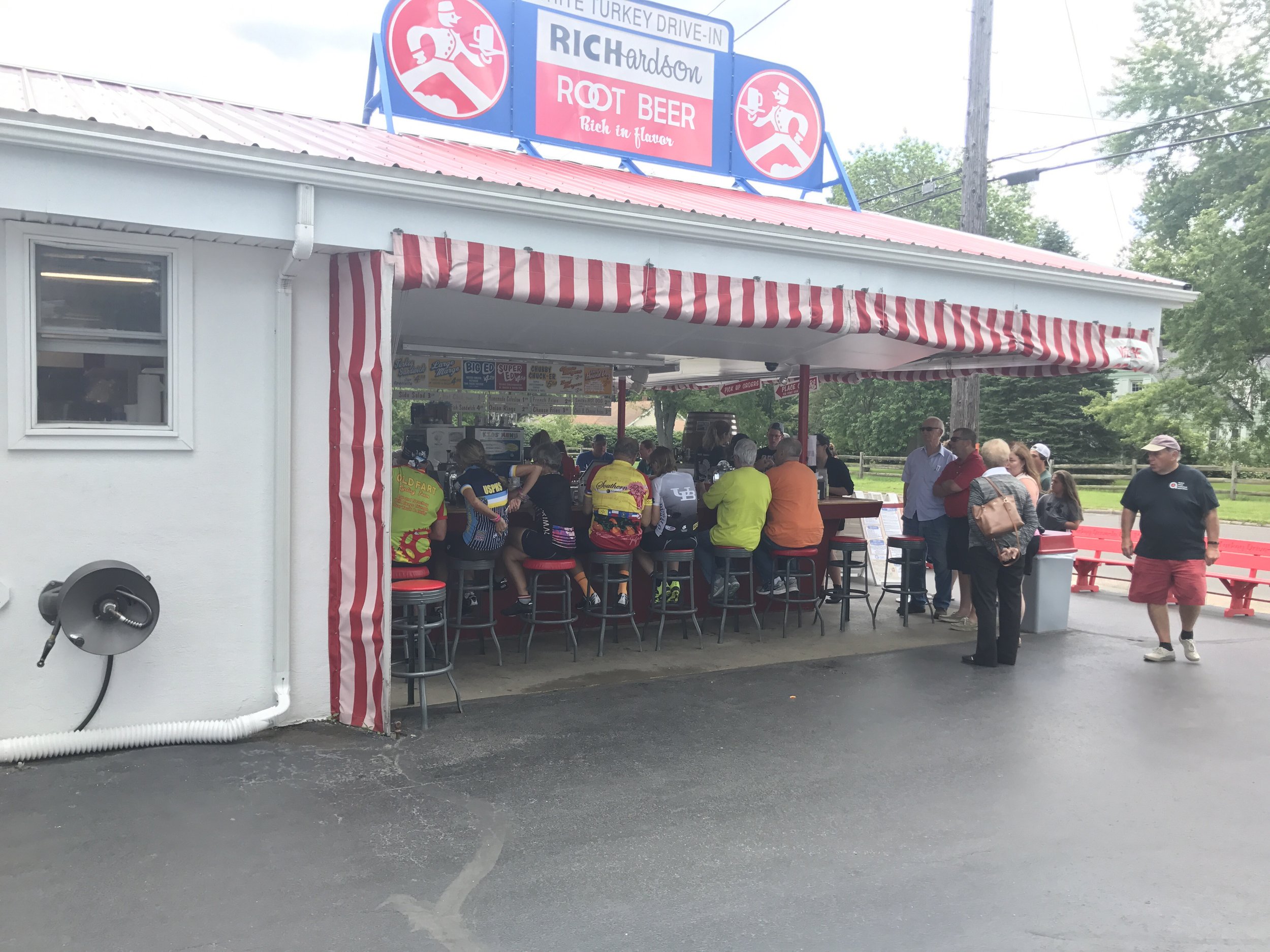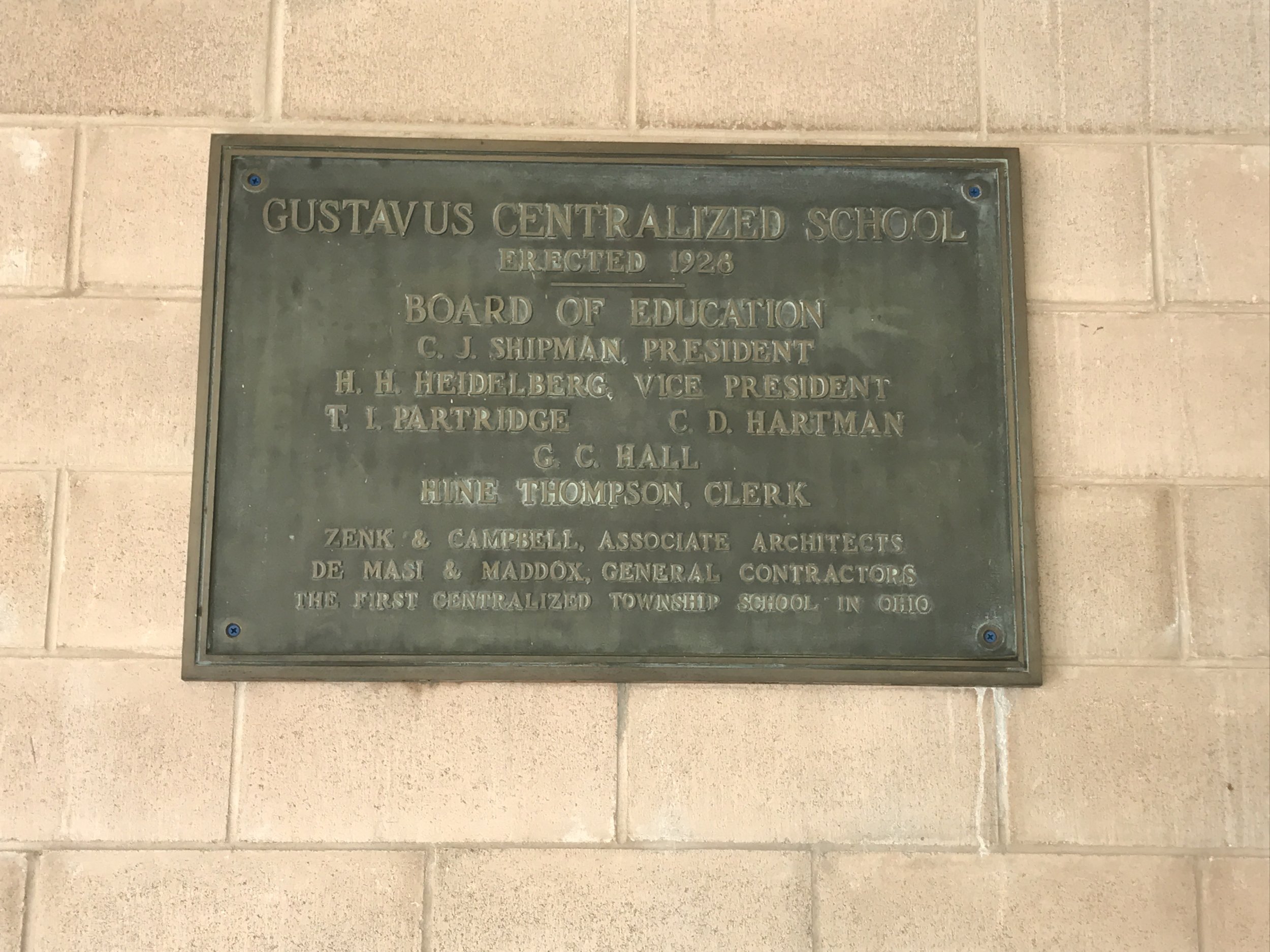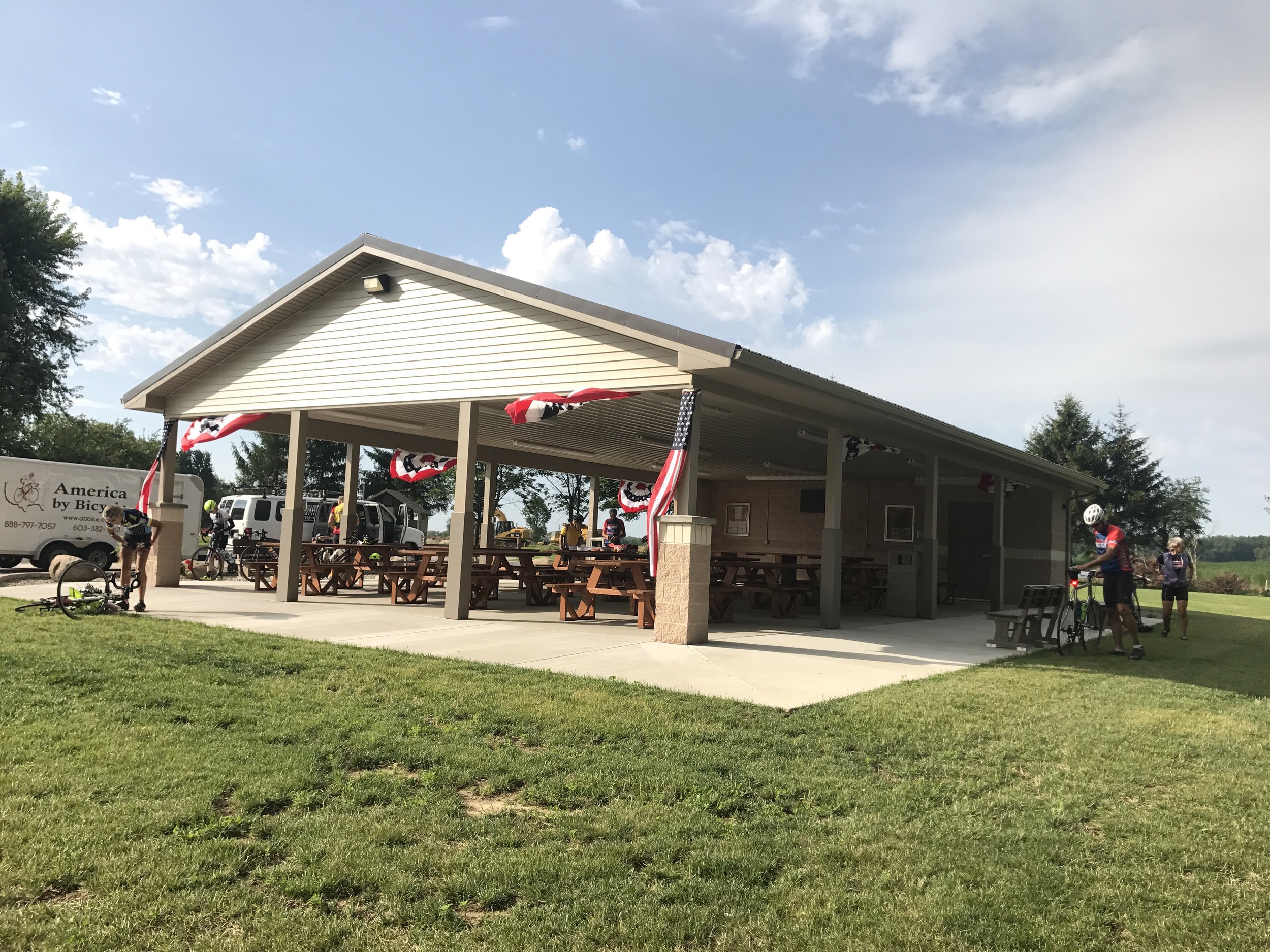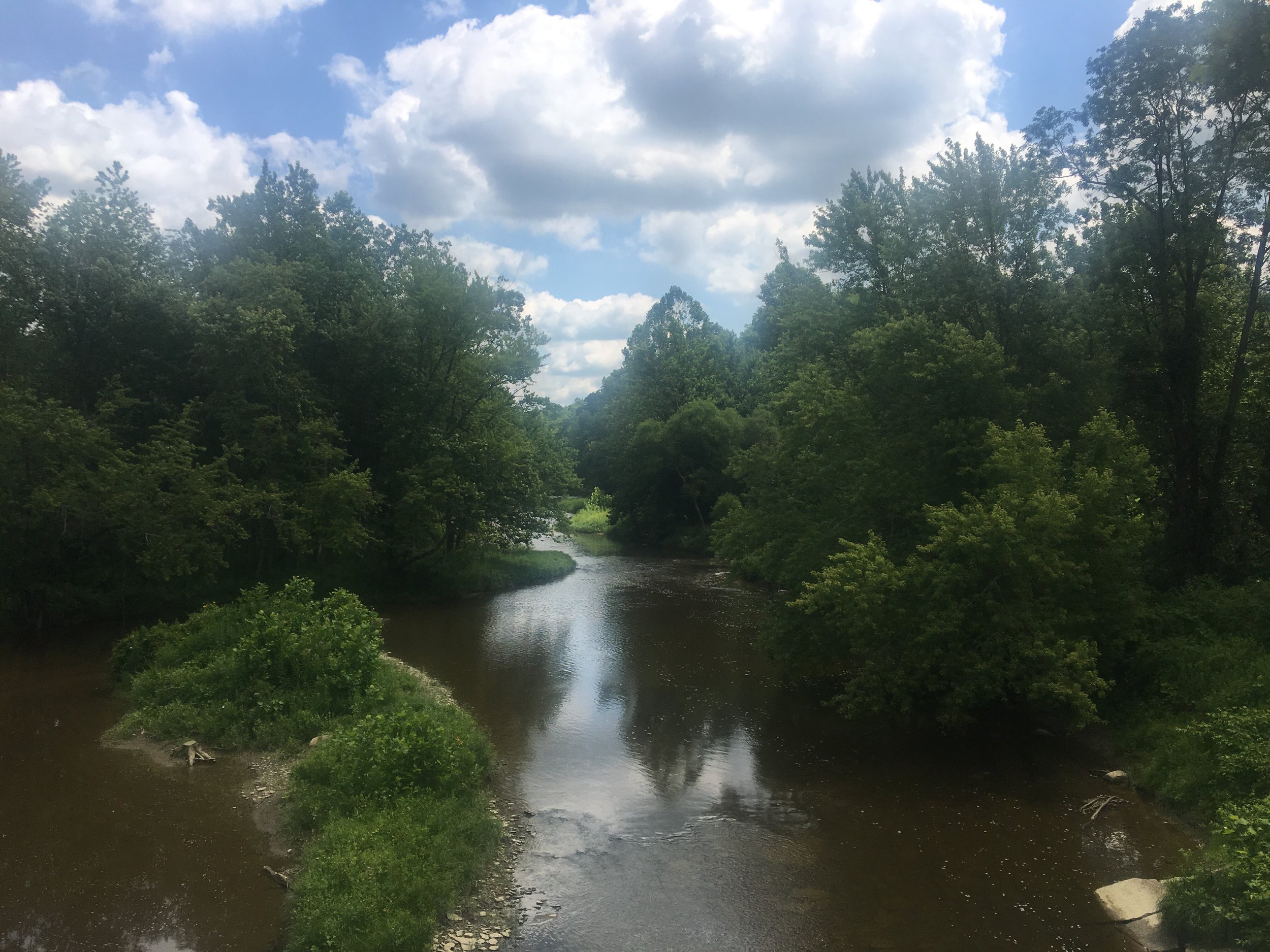 How Do You Say "Conneaut"?
Mileage: 94 miles
Total Climb: 1900 feet
Weather: Warm, with some scattered showers, but very little precipitation overall.
It's hard to believe we're at the end of another section so soon. Our day riding into Youngstown was the last full day we would be spending in Ohio, while today we would have the pleasure of both riding in two states and going into a rest day. We started today by riding through some small towns, then turning up a small street that took us through a few hills and past a building belonging to the Butler Institute of American Art that had a few interesting sculptures before we turned down another road that would take us by a small airfield.
After the airfield, we would be riding through a few more small towns, then back into farmland once again. You know you're deep into the farms when one of the directions is "turn right at the red barn". Once our riders DID turn right at the red barn, they would quickly come upon our first SAG stop, which was at a small park on the side of the road. This park, although small, was very nice and well kept. The reason the park was in such good condition is that it happened to be built on the footprint of the Gustavus Centralized School, which was constructed in 1926 and memorialized with a picnic area and playground.
While we were at our rest stop we had a few sprinkles of rain, but that quickly let up and our riders were on their way once again. A few miles down the road they were stopped by a closed road which we easily circumvented by sending them down the next road and back on route after they had cleared the construction zone. Once they were back on route, they were greeted by amish people in their horse-drawn buggies sharing the road with them. These are usually not a problem except avoiding the 'horse exhaust'. They made their way through a few turns and found themselves on Main Street/Route 5 in the town of Conneaut.
Conneaut is home to a wonderful drive-in called Richardson's White Turkey. As the name would suggest, they specialize in both Richardson's root beer, which they mix on site, and their turkey sandwiches, which are definitely good enough to be used as their namesake. Our riders started to get to the drive-in as soon as they opened, which was a blessing as it was a Sunday and this is a place that people come to from all over soon after it opens. By 11:30, there was a huge line and the picnic area in the back of the store was almost full already.
Once our group was rested and satisfied with their stop, they got back on route 5 and shortly thereafter crossed the Pennsylvania state line. This would also coincide with a scenic ride down the Purple Heart Highway that would lead them directly past another small airport and into town. From there our riders would have the option of being able to ride to Presque Isle and see Lake Erie from its sandy beaches or lounge in the hotel, the next day was a rest day and it was up to them. Tomorrow will be a rest day, so we WILL be spending one full day in Pennsylvania, but the next riding day will take us into the Empire State, New York. This will be our tenth state for those keeping track, and the beginning of our last section of riding. See you in two days!