Day 40 - Richmond IN to Marysville OH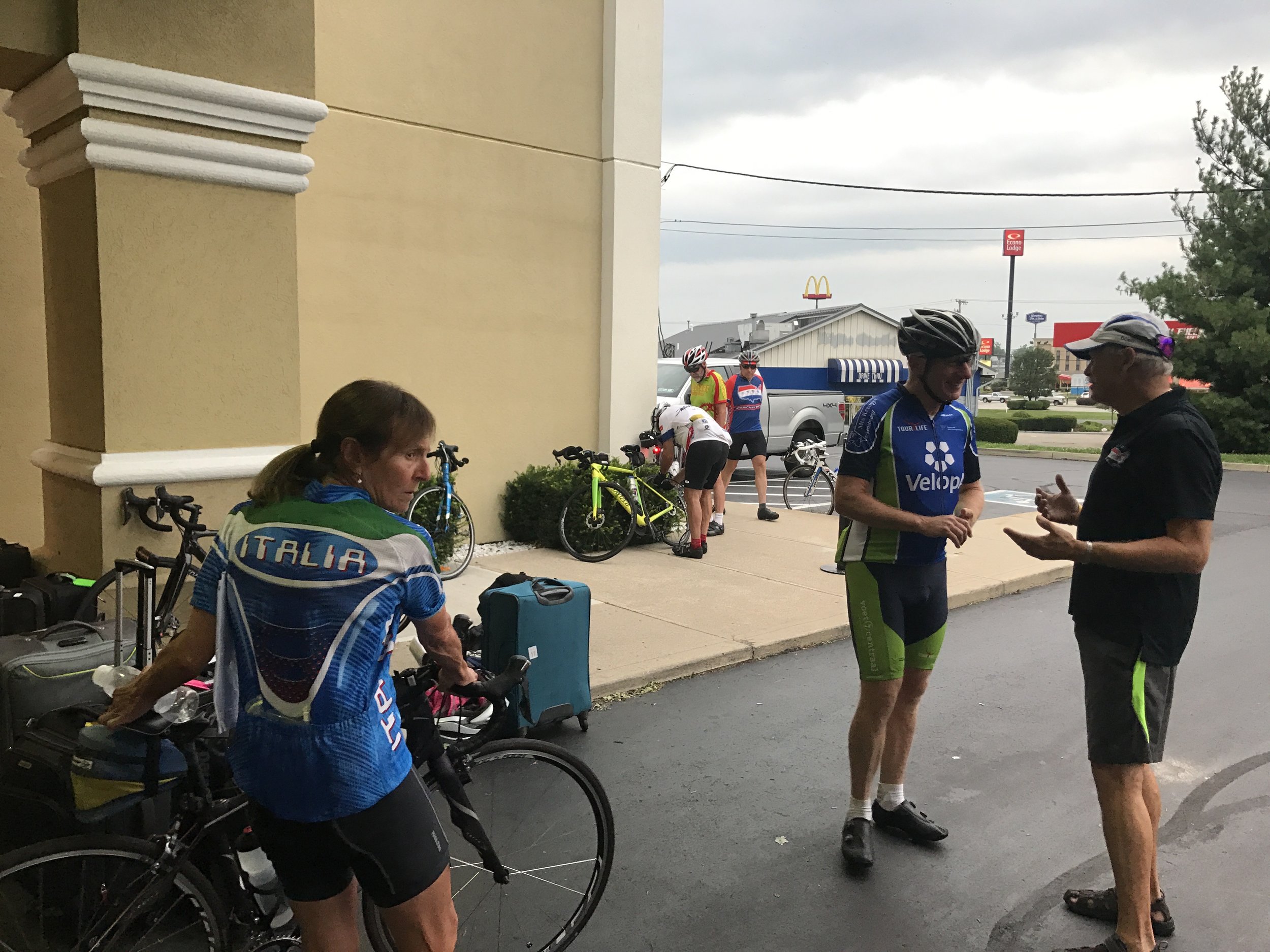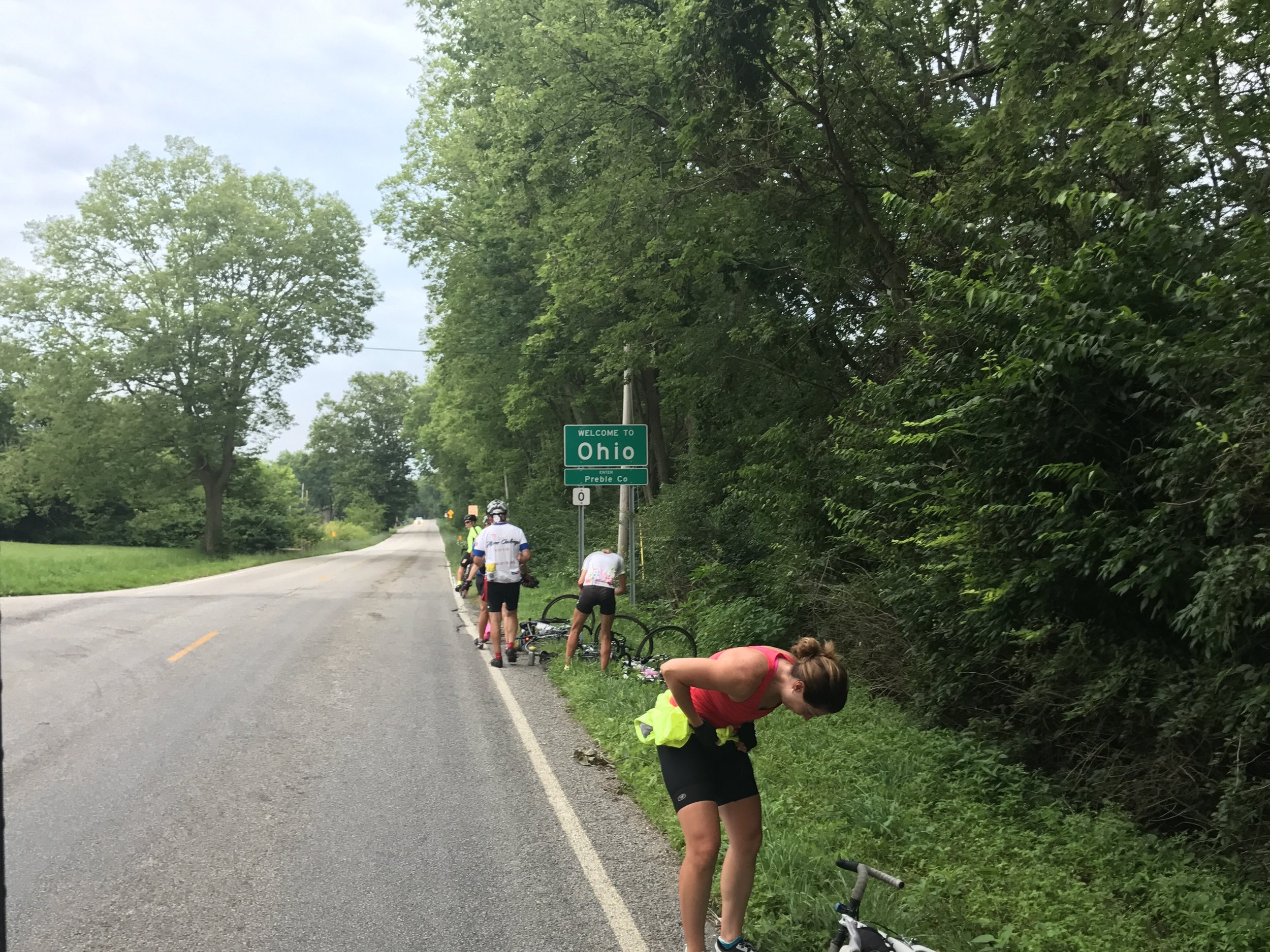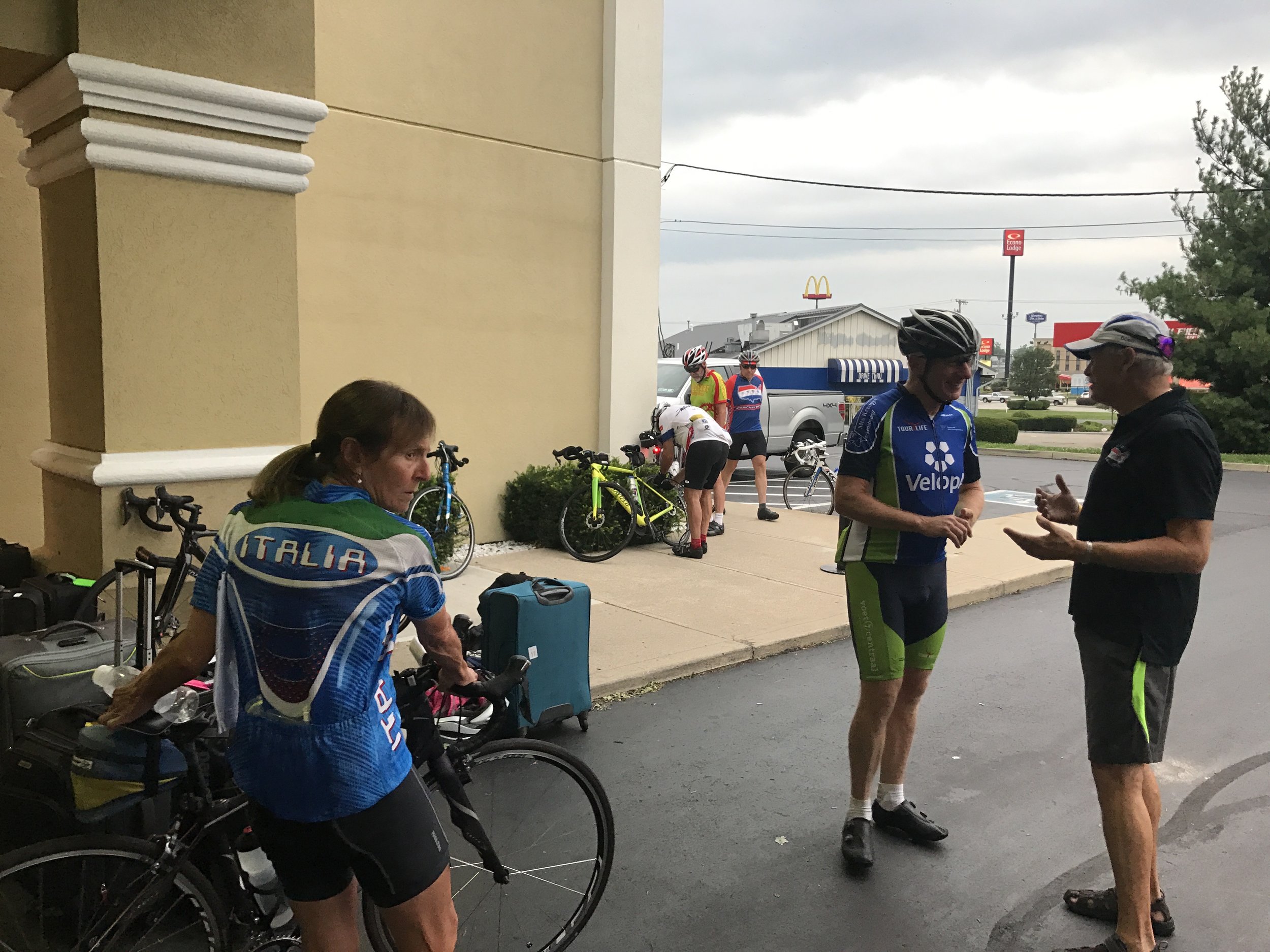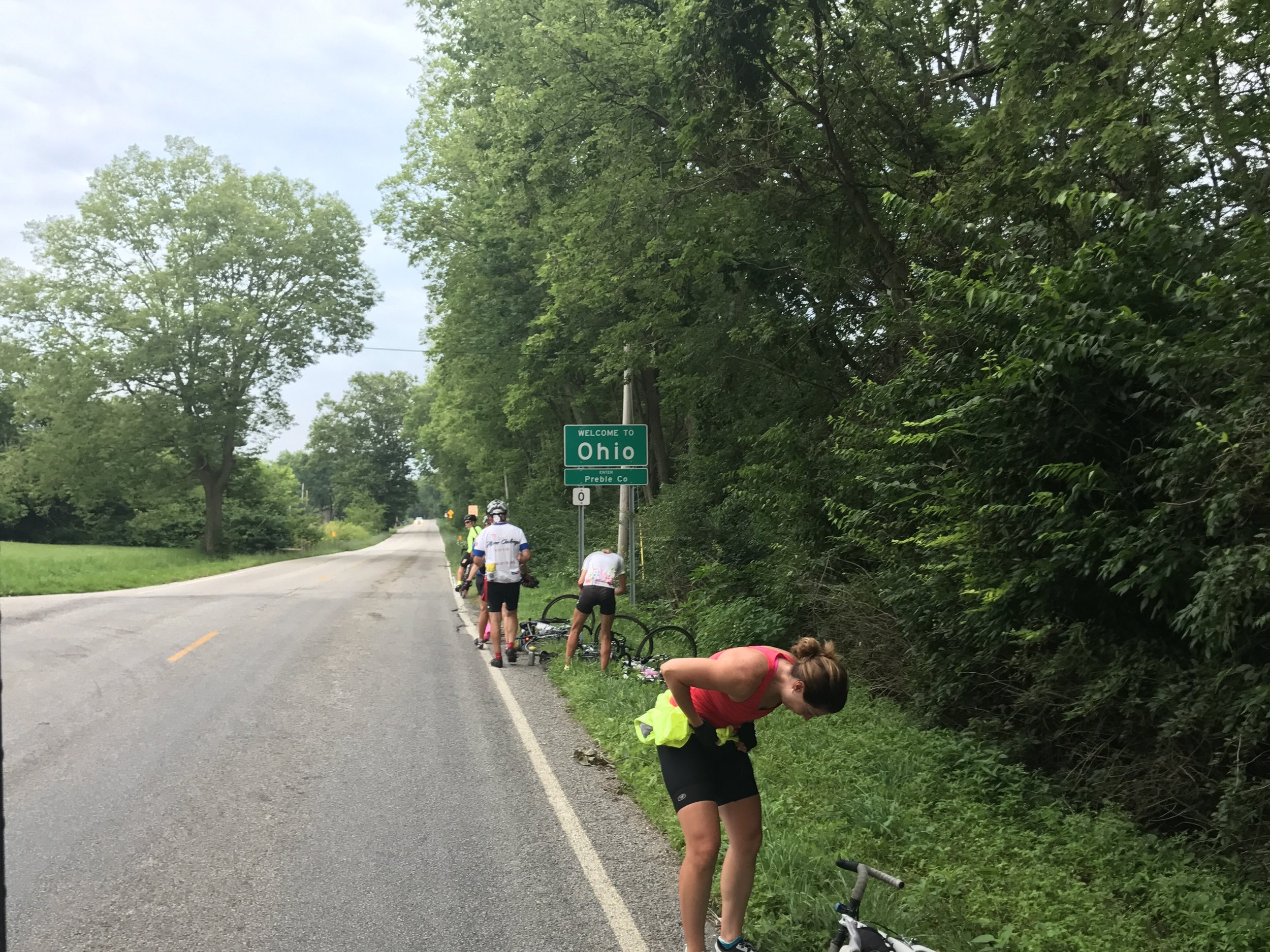 The Way Out Is Through
Mileage: 105 miles
Total Climb: 2270 feet
Weather: Cooler than normal with some scattered showers.
We began our ride into the 9th state by passing by still more corn fields. It was starting to become pretty routine and the amount of corn grown in this country is simply jaw-dropping. After a few short miles, our riders found themselves next to the Welcome to Ohio sign under tree cover on a lightly traveled road. They made their way up to a road that was closed due to a bridge being out, and we re-routed our riders and hoped for the best. Everyone made it safely through and nobody got TOO lost.
Our first SAG stop was in a gravel lot across from a large house with a very well manicured lawn. The lot was apparently access to a forested park, and it even had some decent bathrooms for us to use. A few miles out of the SAG however, we ran into another issue: another road closure due to construction. This caused a little more of a problem than the previous closure, mostly because it wasn't explicitly clear which roads were closed and why. Our group stayed in constant communication, though, and made it to St Paris with only one or two real hiccups.
Once in St Paris, a few of our staff had lunch at Braden's, which is our usual stop on our way through town every year. Unluckily for some riders who didn't stop, they got caught in a bit of rain, with one rider, Ute, having to replace a wet cue sheet after getting wet. The next few set of roads let our riders really sample what Ohio had to offer: hills, and lots of them. After another SAG stop at a church with a cemetery attached they would once again enter the hills.
As tough and long as today is, tomorrow has twice as much climbing with almost as many miles. It was great that they were able to adapt to all the route issues we ended up having to deal with, and how they kept their cool when things weren't one hundred percent figured out yet. Tomorrow, we will move further into Ohio and see many more of those trademark hills.