Day 39 - Indianapolis to Richmond IN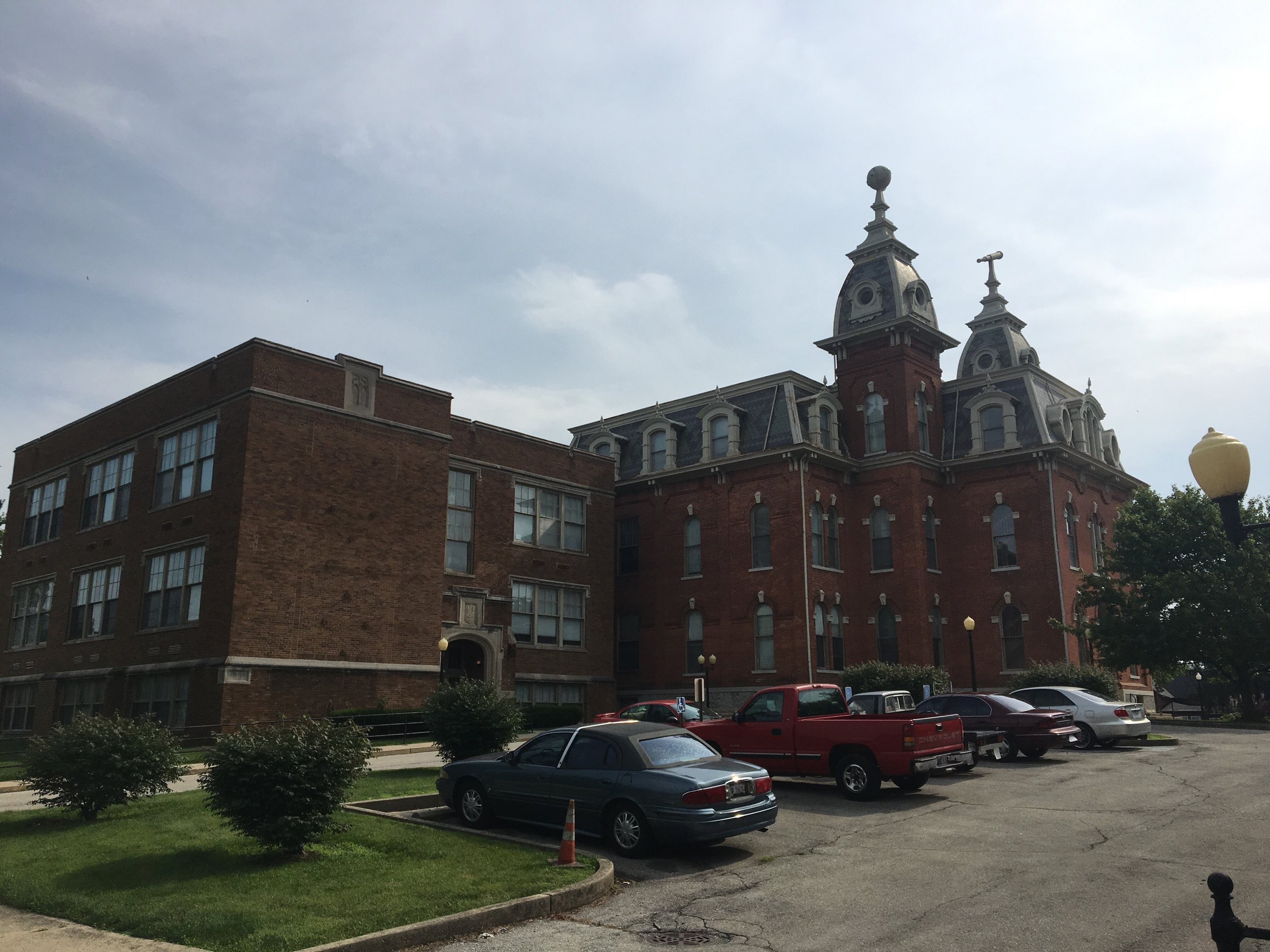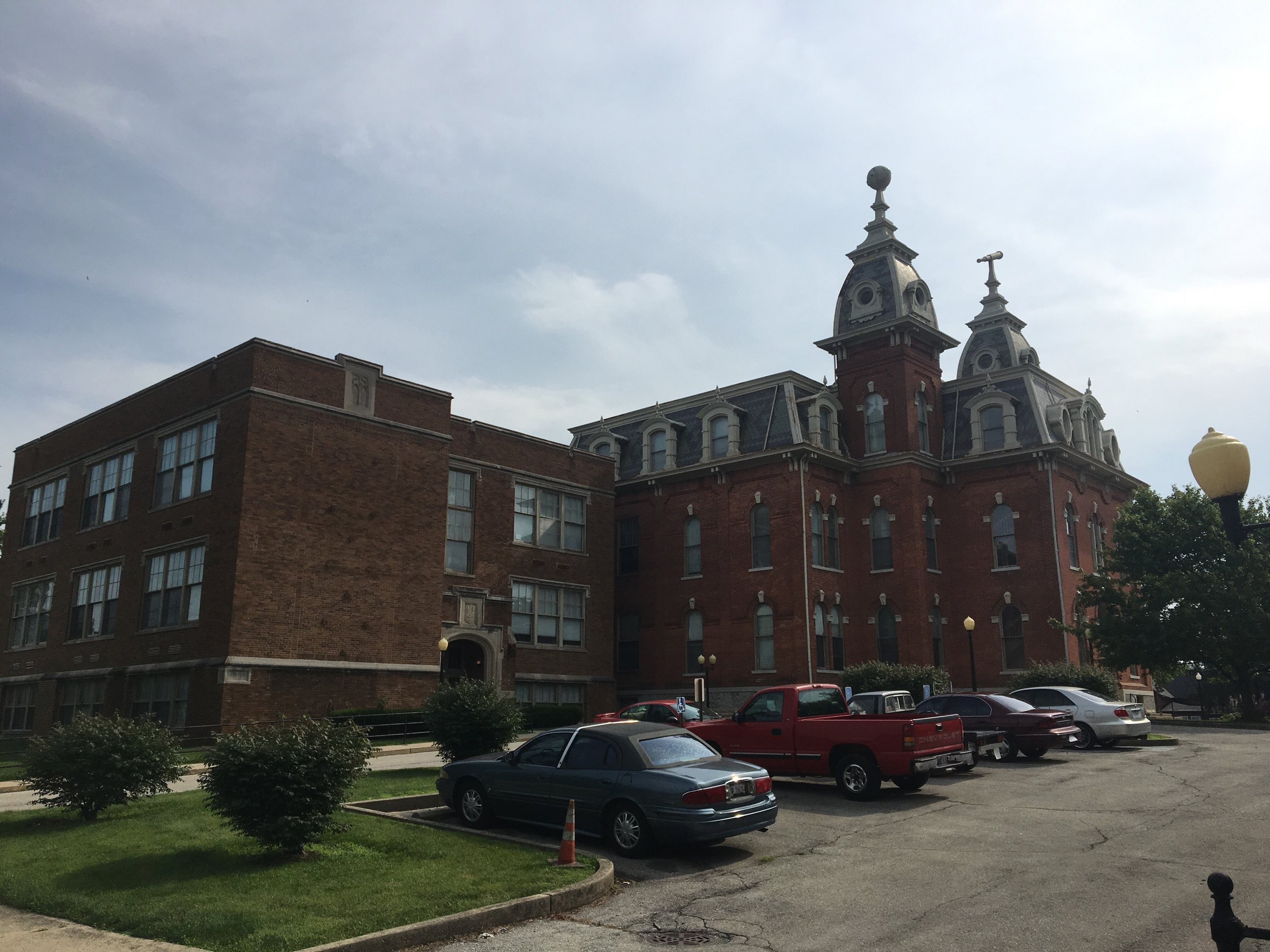 Bicycles and Basketballs
Mileage: 74 miles
Total Climb: 1720 feet
Weather: Warm and sunny all day, very nice.
We had some concerns about today's ride due to the very heavy storms we experienced on our day off. Fortunately, after checking ahead a little bit, we saw that there was really nothing to be worried about as far as flooding or major detours were concerned. Our route out of the city took us through Circle Center, and down New York Street until the buildings turned into suburban sprawl. We would go through a few smaller towns on the outskirts of the city, eventually making our way through winding cul-de-sacs.
While stopped, I realized we had a new, but familiar face. Dan Bauer, an ABB alumni, was joining us for the ride today just like he did last year. He hopped on with some of the faster guys, but soon found a few people going more his speed, and just in time for our ride through Knightstown. Some of our riders stopped at the Hoosiers gym here to check out the place the movie was filmed. One of our riders, Tom, even directed other riders up the correct street to visit this piece of cinema history.
The next town over, we reached the village of Dunreith, where we had our SAG stop next to a fire house and a post office. A few kids were watching us from across the street and waving from their indoor patio while we rested up for the next leg toward Richmond. There were a few more small towns to pass through before we made it there, and they seemed to break up the ride better than the usual corn and soy bean fields we were getting so used to at that point.
On the way into the actual city of Richmond, there was a nice suburban area with blocks of small houses and local shops. At some point, this disappeared and turned into a large strip mall of shopping centers, gas stations and hotels. Its kind of strange to see such abrupt changes in your surroundings, but we couldn't complain about the brand new pavement we had to ride on. Another great day in the books, and so close to the state line, too. Tomorrow, we head into Ohio!