Day 28 - Abilene to Topeka KS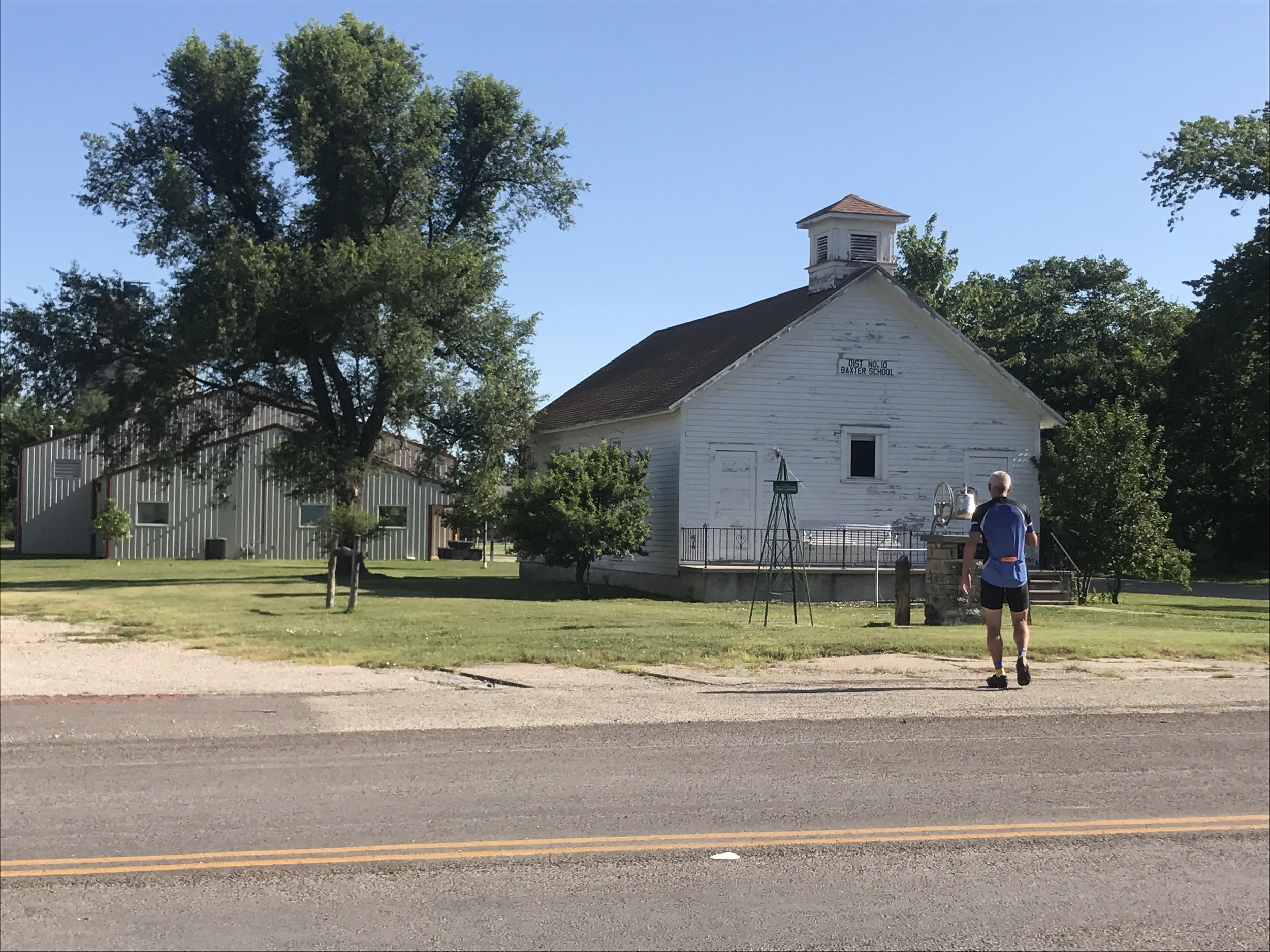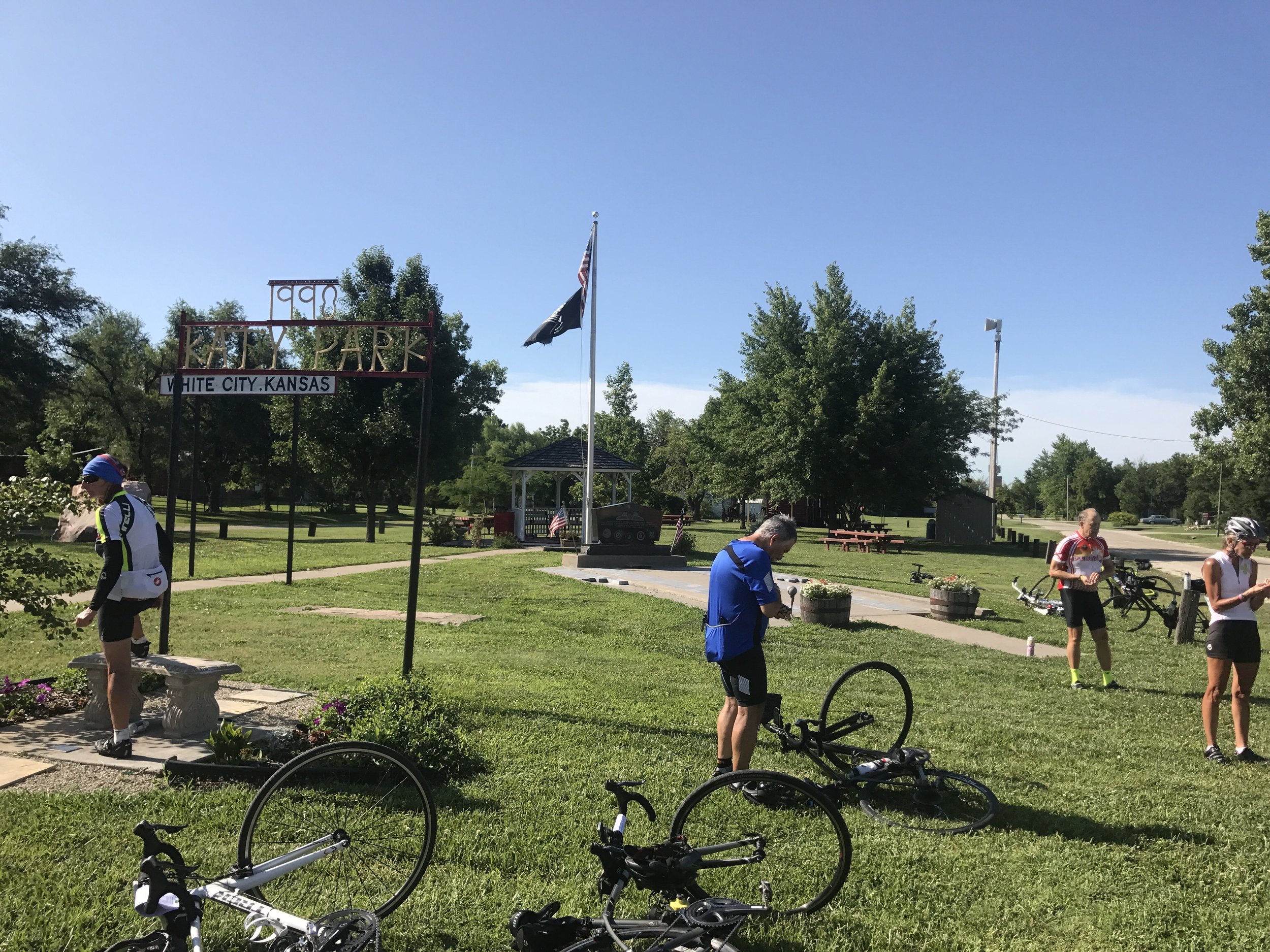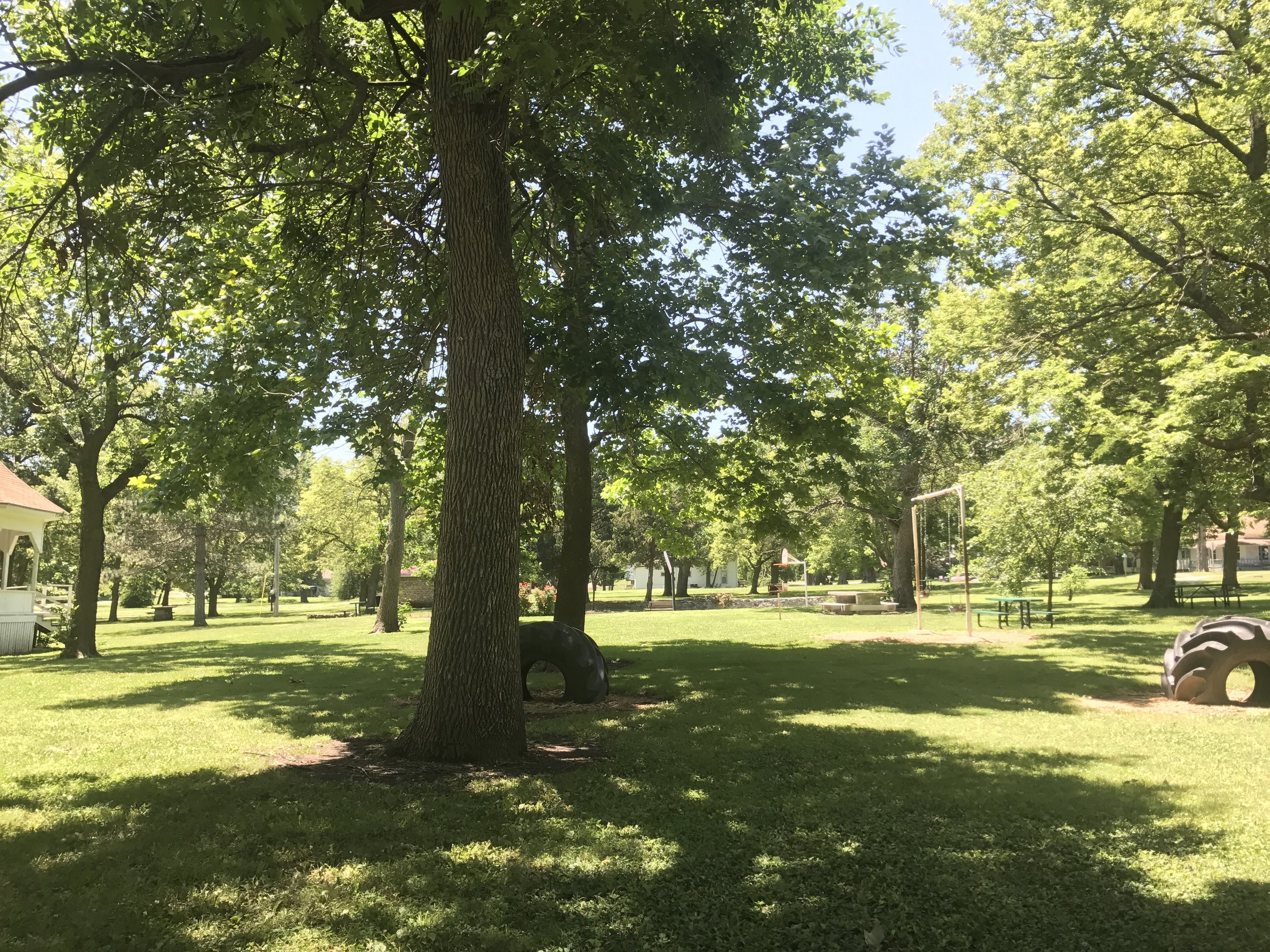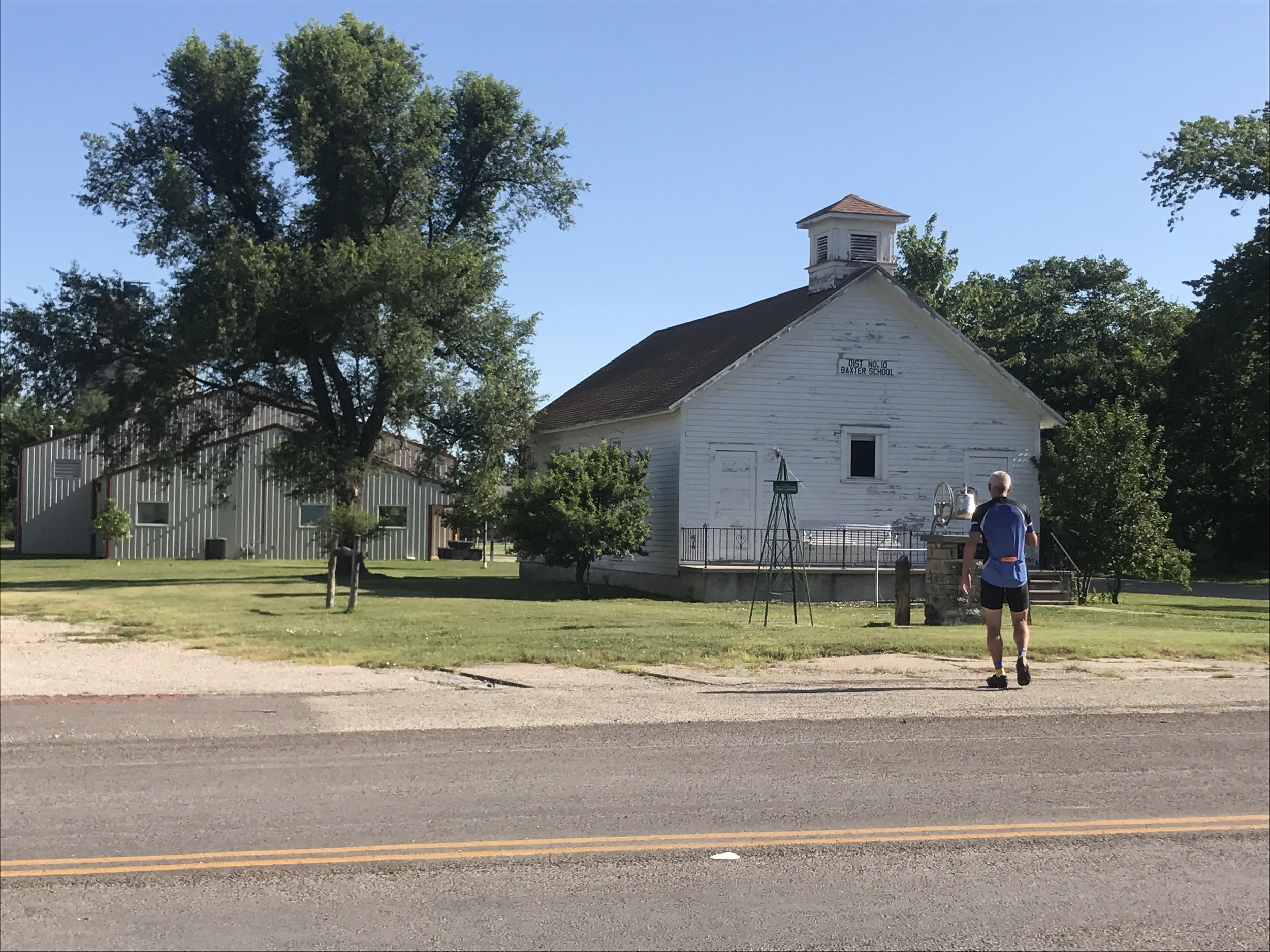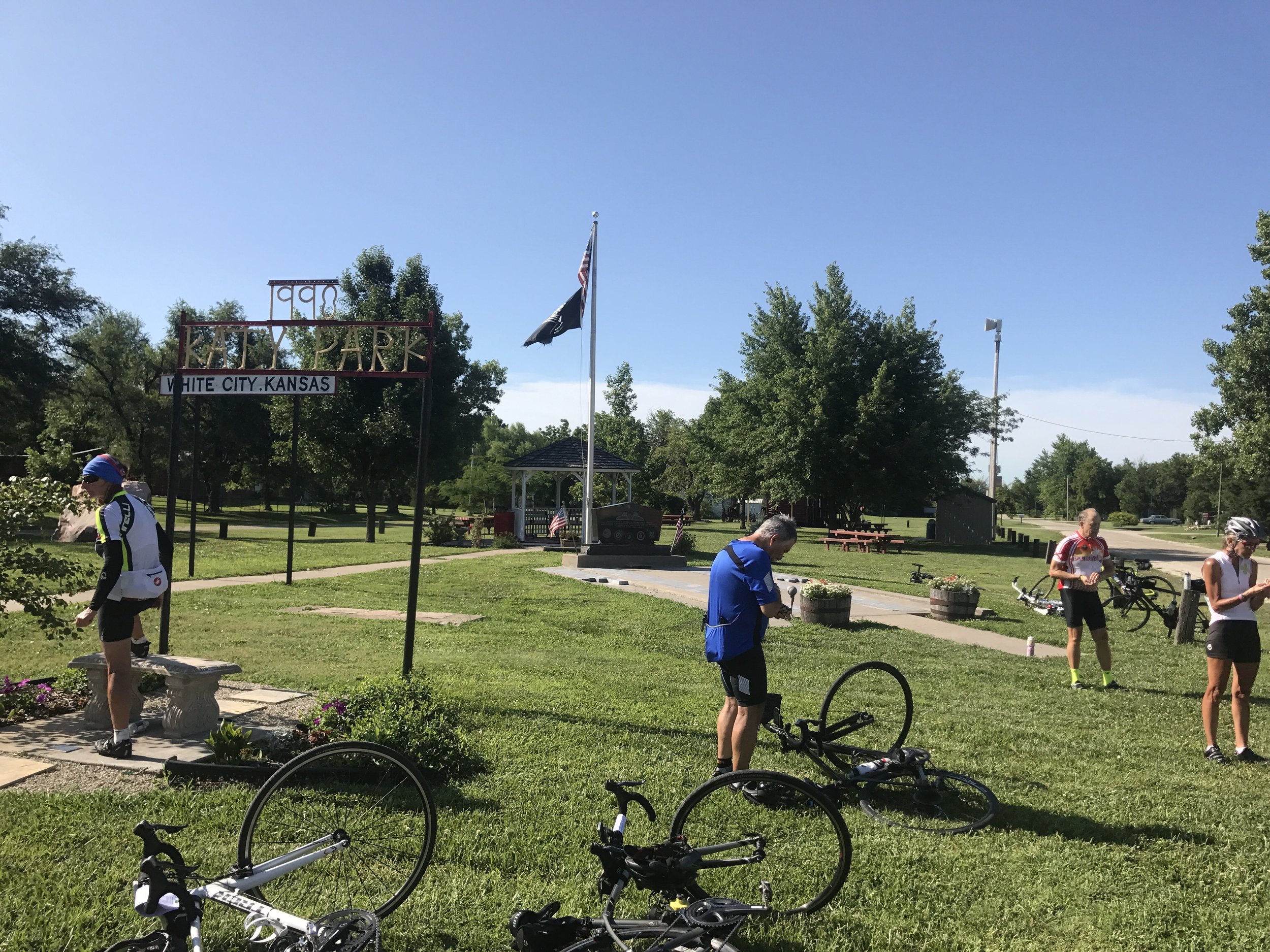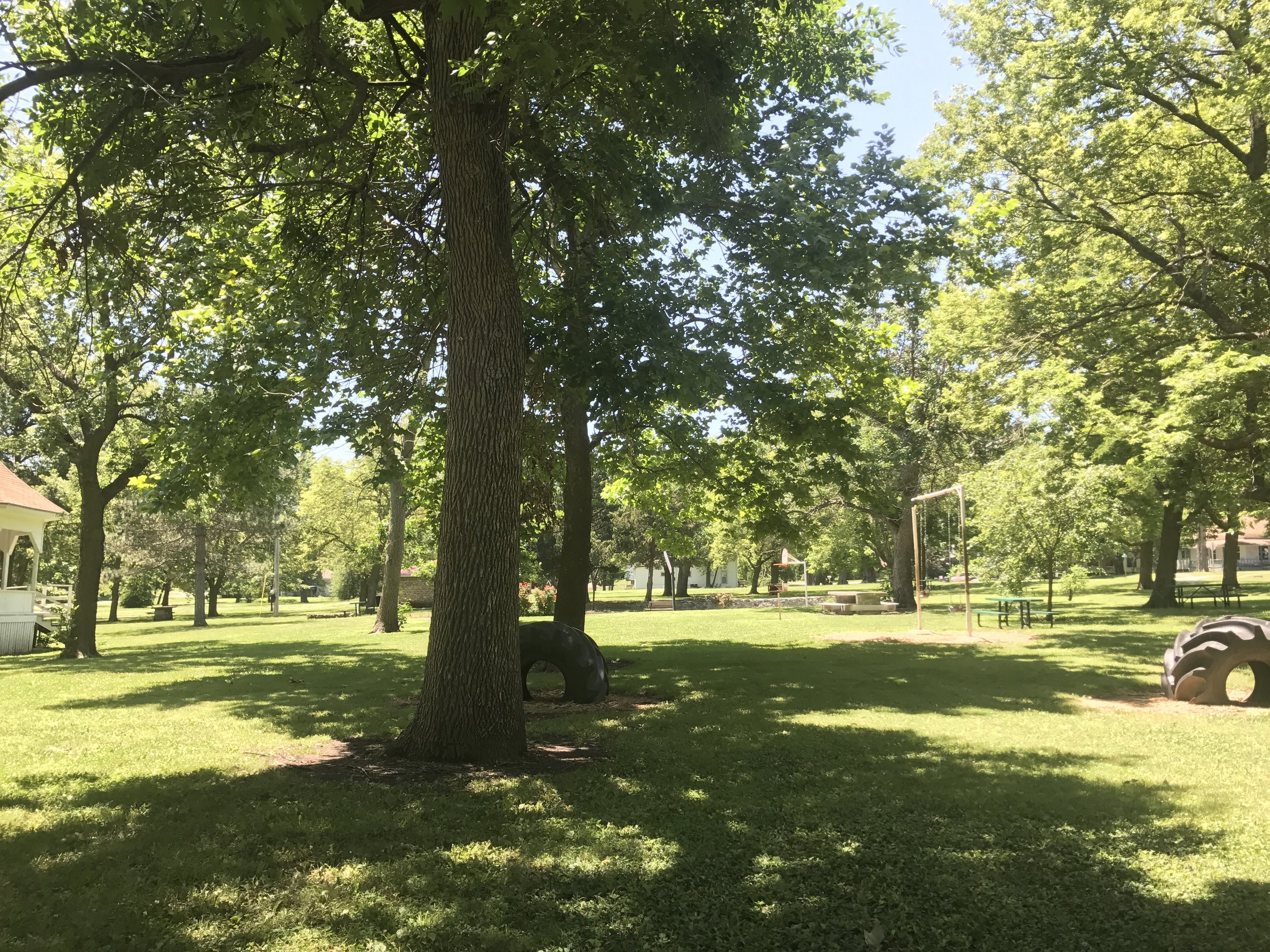 Who Put These Hills Here?
Mileage: 109 miles
Total Climb: 3,300 feet
Weather: Warm and humid, no precipitation
Our ride out of Abilene took us right back through town and onto Route 4 again, which we had gotten familiar with after yesterday's detour. The weather, thankfully, had held up, helping to dry out a lot of the wet areas that had experienced flooding just the day prior. It may have been the family-style dinner and our coming together as a group to put positive energy into the world that made this happen, but whatever did it, we were glad that on a hundred-plus mile day there wasn't much to complain about weather-wise.
The first stop we made was in a small town called White City, where, when we arrived, there was a run taking place for the Fourth of July. They were celebrating early, since this is a working-class town, and the weekend was a good time for everyone to get together and celebrate our independence. The town had a cannon they were firing every half hour, and we could hear it from Katy Park, which seems to get nicer every year. Its always refreshing to see a small town improve rather than fall apart when passing by.
After the stop over in White City, we went back to riding the rolling hills of eastern Kansas. The whole idea of Kansas being as flat as a pancake was definitely created by someone who hadn't rode a bike through it. On our way to Eskridge, we would get great views of the almost endless farmland from the top of hills that also gave us some pretty decent runs down and back up the next hill. Even the way into the town of Eskridge is a pretty good downhill, albeit right into a stop sign where we turn into a park where our next SAG stop was.
Once our cyclists had gotten enough water, food, and rest to tackle the rest of the hills on the way to Topeka, they rode back through town and past a few rural fireworks stores. On the way, if they looked carefully, they made a left turn in front of a yard full of bicycle art. Its always interesting to see how people repurpose old, broken bikes, and making anthropomorphic creations out of them is doubly intriguing. Once out of this very small town, what seemed like a few houses and a restaurant, they were once again surrounded by farmland. A few more miles of hills, and we made it to the outskirts of Topeka, where the hotel we would be stayingat until tomorrow's ride had a bike wash station and cold water ready for us. Tomorrow: leaving the state of Kansas and into St. Joseph's, Missouri!