Day 6 - Sparks to Lovelock NV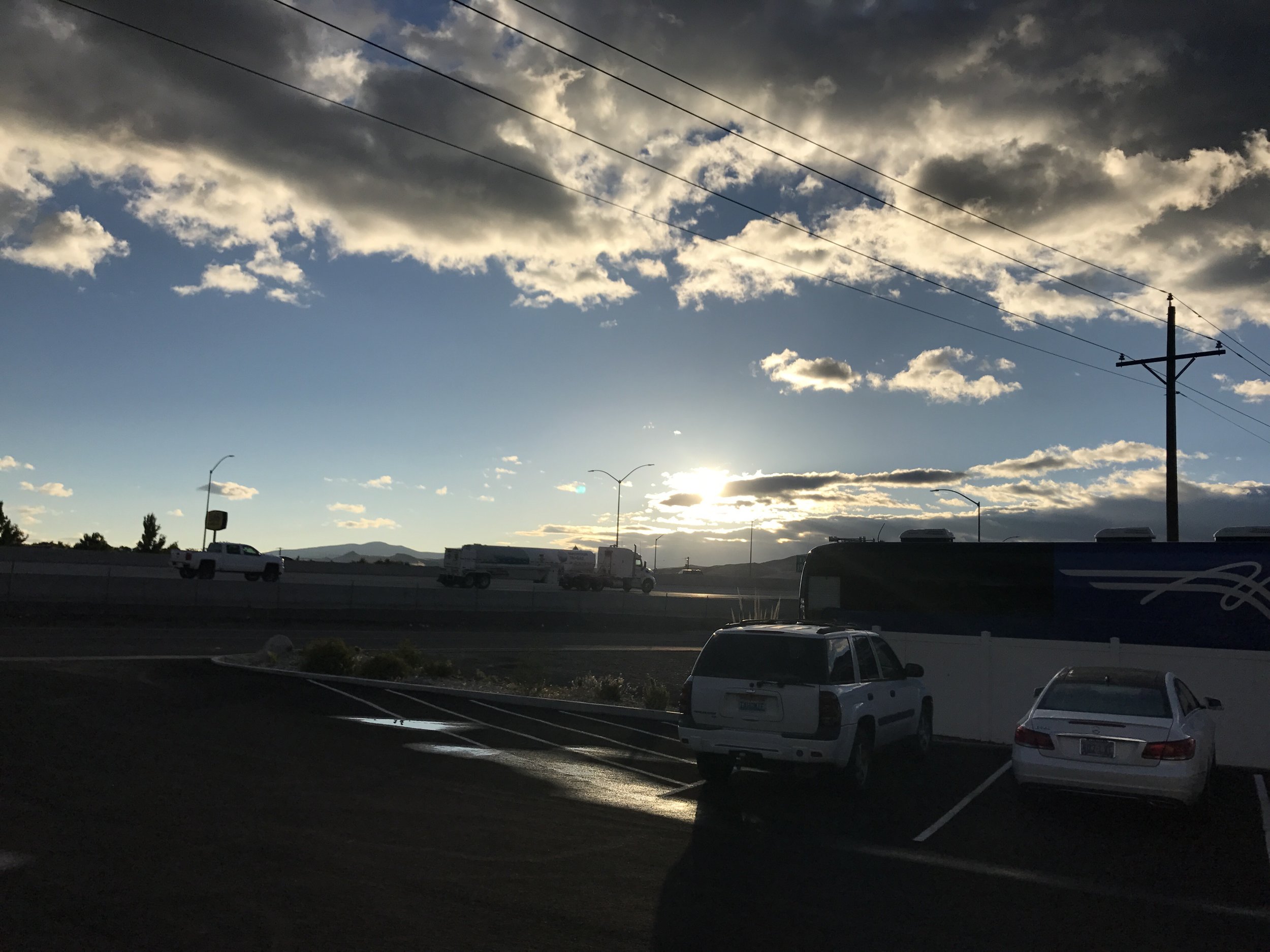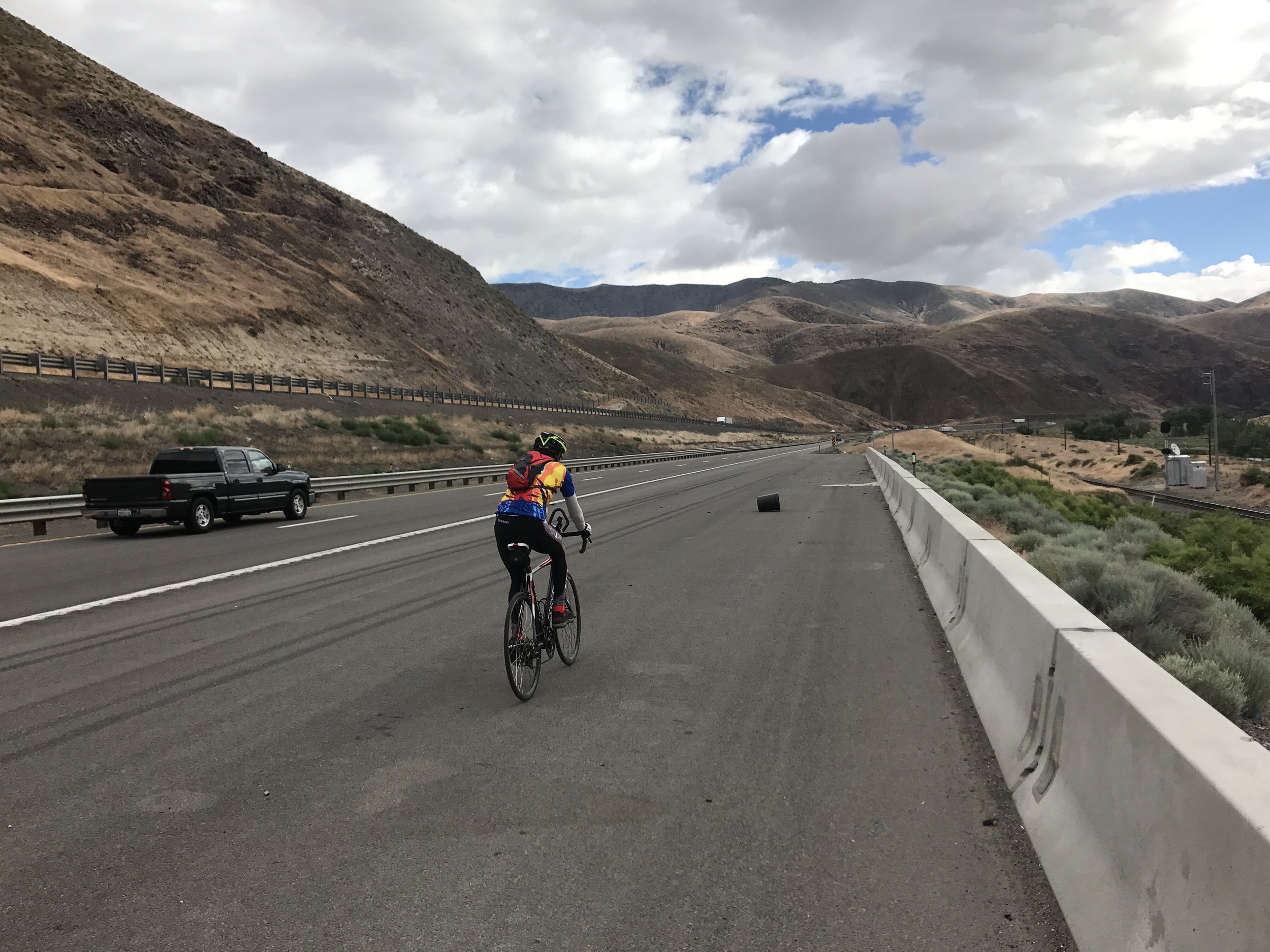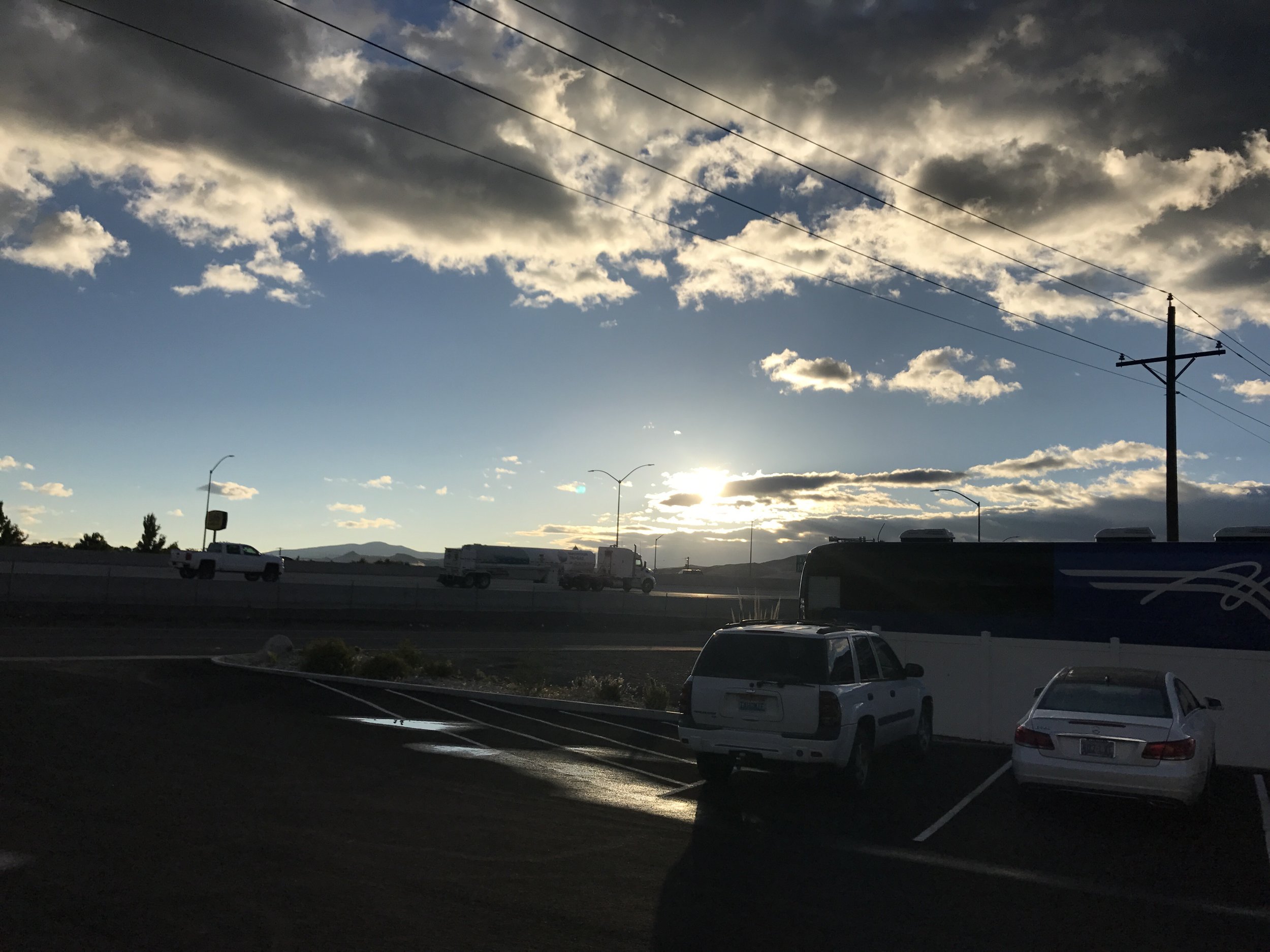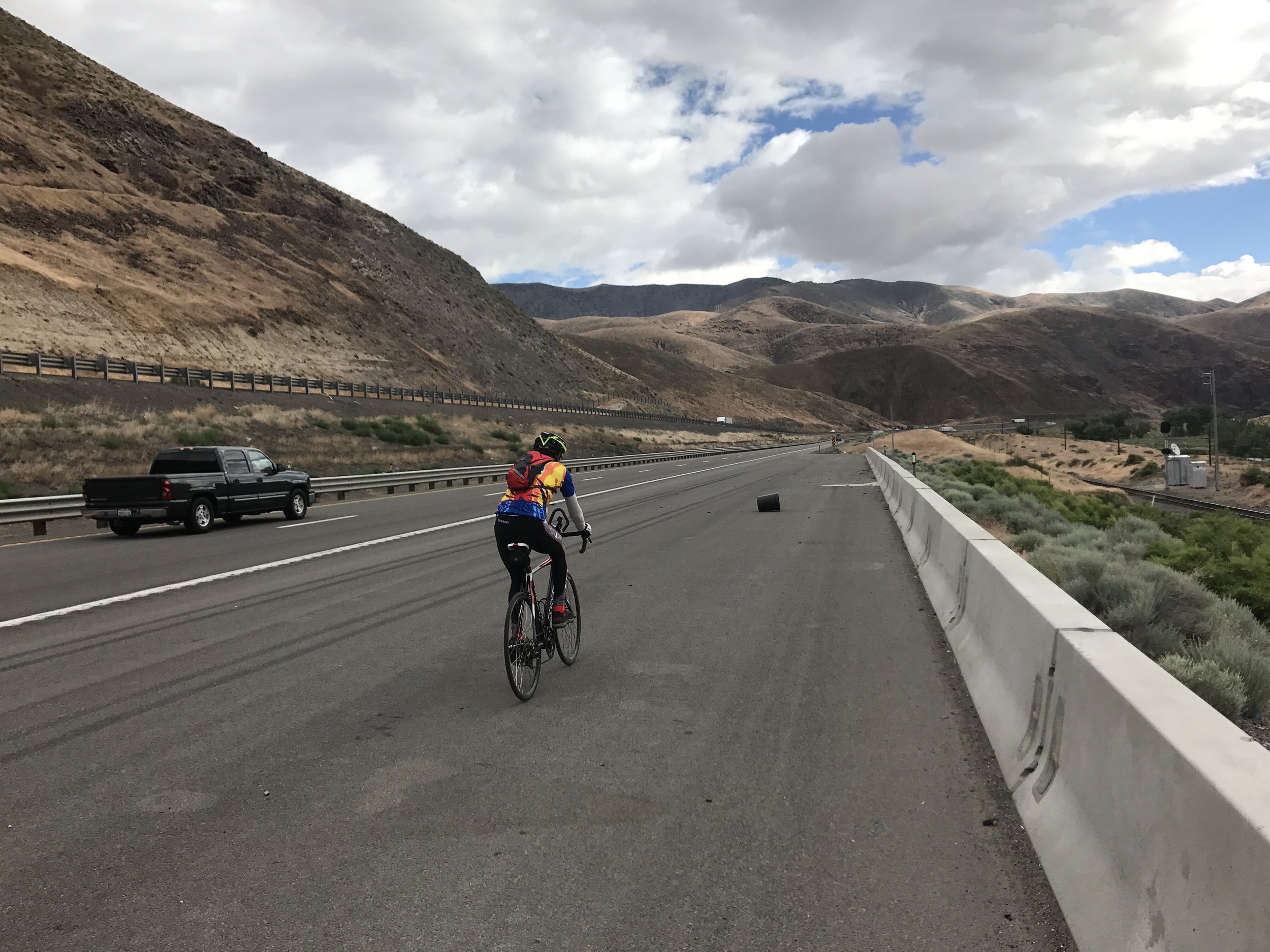 High and Not So Dry
Mileage: 92 miles
Total Climb: 3,250 ft
Weather: Cool, with an intermittent drizzle
When you think of the desert, you usually imagine sand. An ocean of beige, complemented by intense heat, and topped with never-ending sun. This couldn't be farther from the reality of today's ride. As we left behind the hotel in Sparks, it was a cool 55 degrees, with a light wind out of the west. This pushed us down our second ride down I-80 so far, which was peppered with rumble strips that our riders didn't seem to have any issue with. The busy highway ran along the Truckee River, and gave us stunning huge of green, with mountains in the distance that looked as if they were painted onto the horizon.
As we passed through the town of Fernley, it started to drizzle. It was enough to feel, but not enough to inconvenience… refreshing, even. When we re-entered I-80, the traffic was much lighter, and the light rain seemed to be chasing us. Also behind our cyclists was a stiff tailwind, nearing 15 mph, which pushed us down the road at a brisk pace. Dust devils formed in the distance, and the green of the Truckee River gave way to the white alkali of the 40 Mile Desert as we passed by Nightingale and the hot springs.
At our second SAG stop at the Fallon rest area, there was a sign outlining the history of the area that explained how treacherous and arid the desert was in the times of the pioneer. It said that most pioneers wouldn't dare cross the 40 Mile Desert during the daytime because of the heat and dry climate, and outlined the losses that these settlers suffered on their transit. "1,061 dead mules, almost 5,000 horses, 3,750 cattle, and 953 graves." Lucky us, we didn't have to deal with either the heat or the dry weather the whole way into Lovelock!
After about 20 more miles, our cyclists turned onto the freshly paved frontage road and into town. Some stopped at the Cowpoke Cafe to preview our dinner, and others went straight to the C-Punch to enjoy a much needed rest, but all of us gave a sigh of relief after it was over. Our first day in the High Desert of Nevada was uncharacteristically pleasant, and we hope the trend continues.