Day 5 - Truckee CA to Sparks NV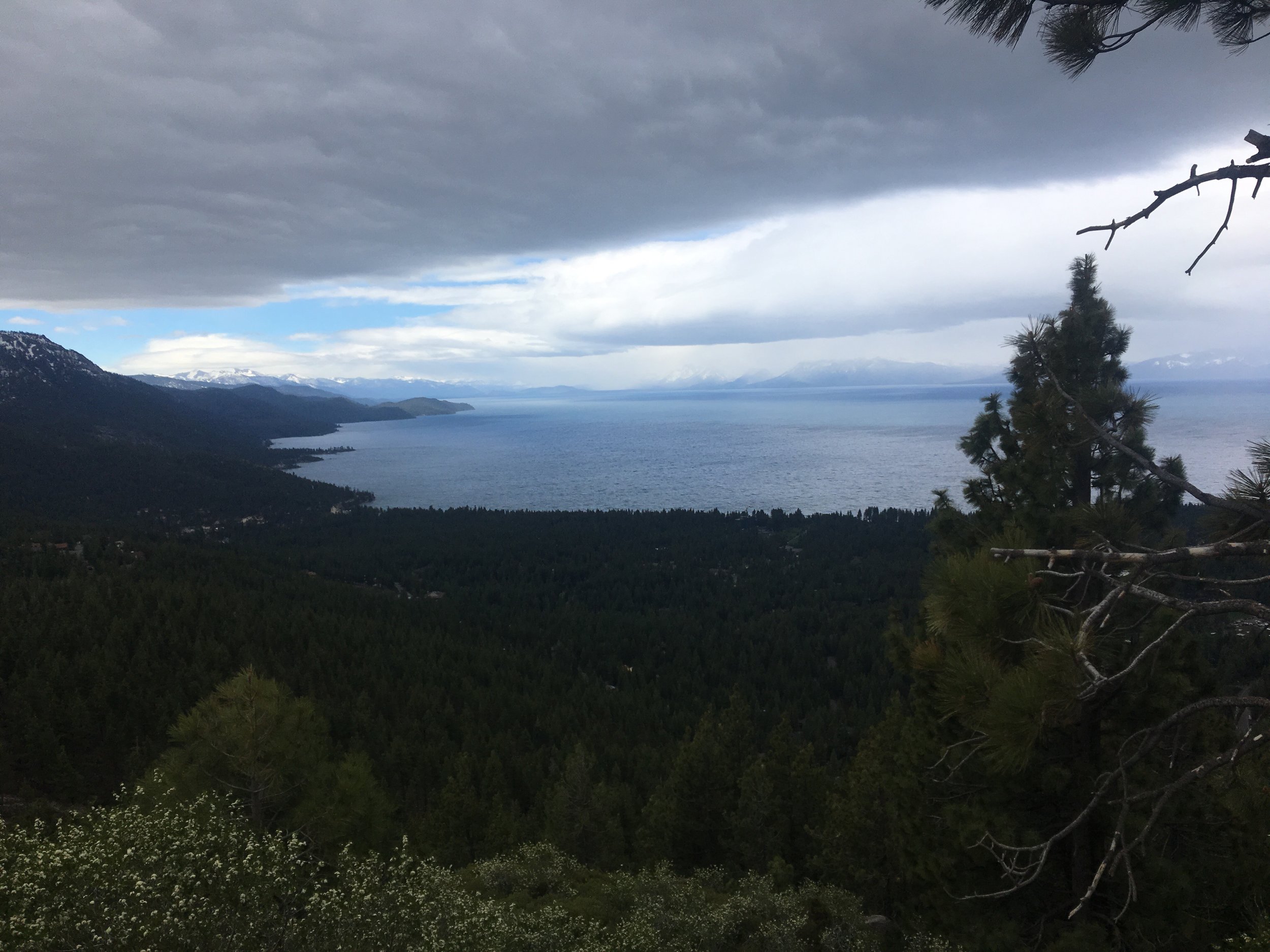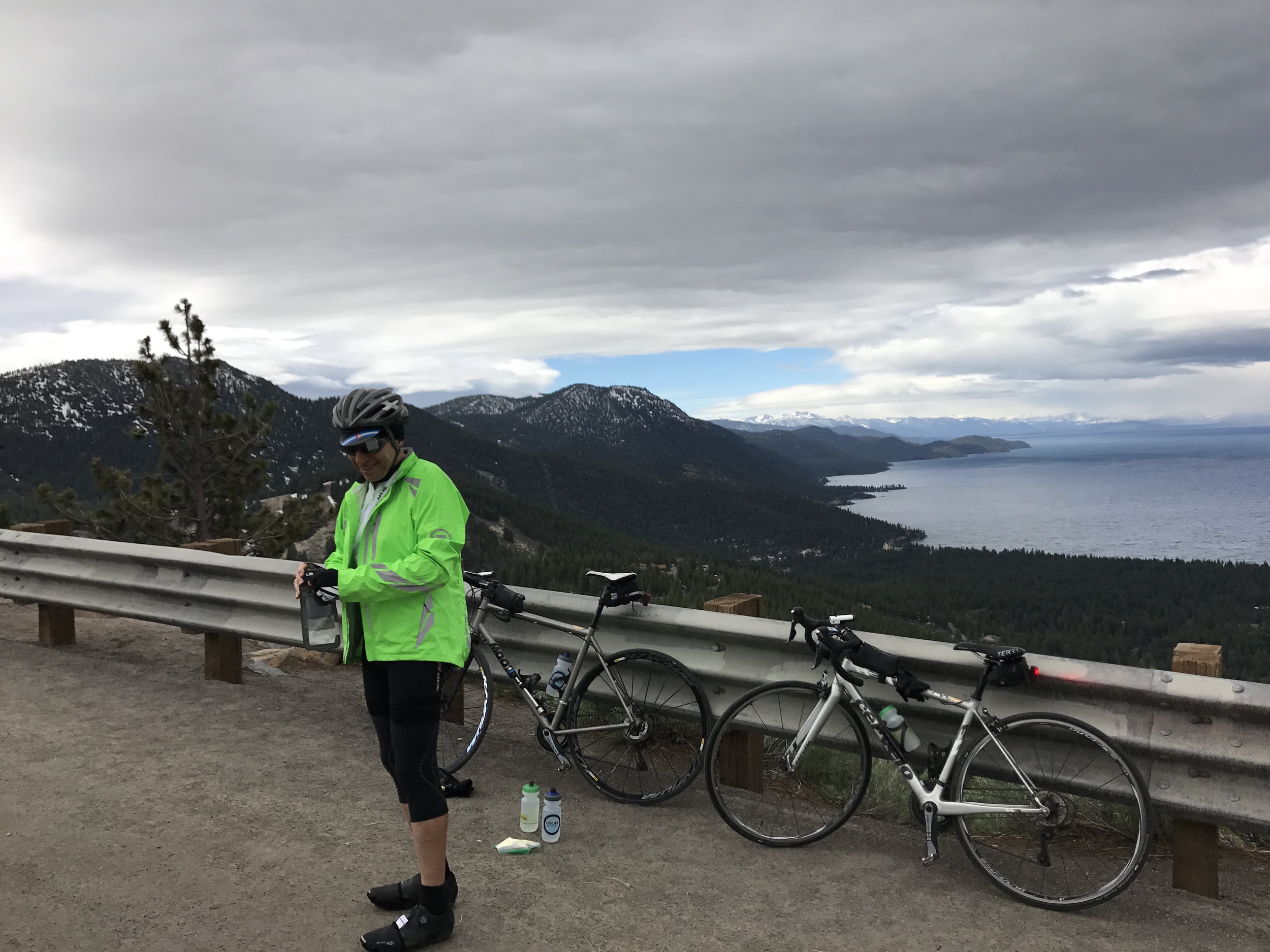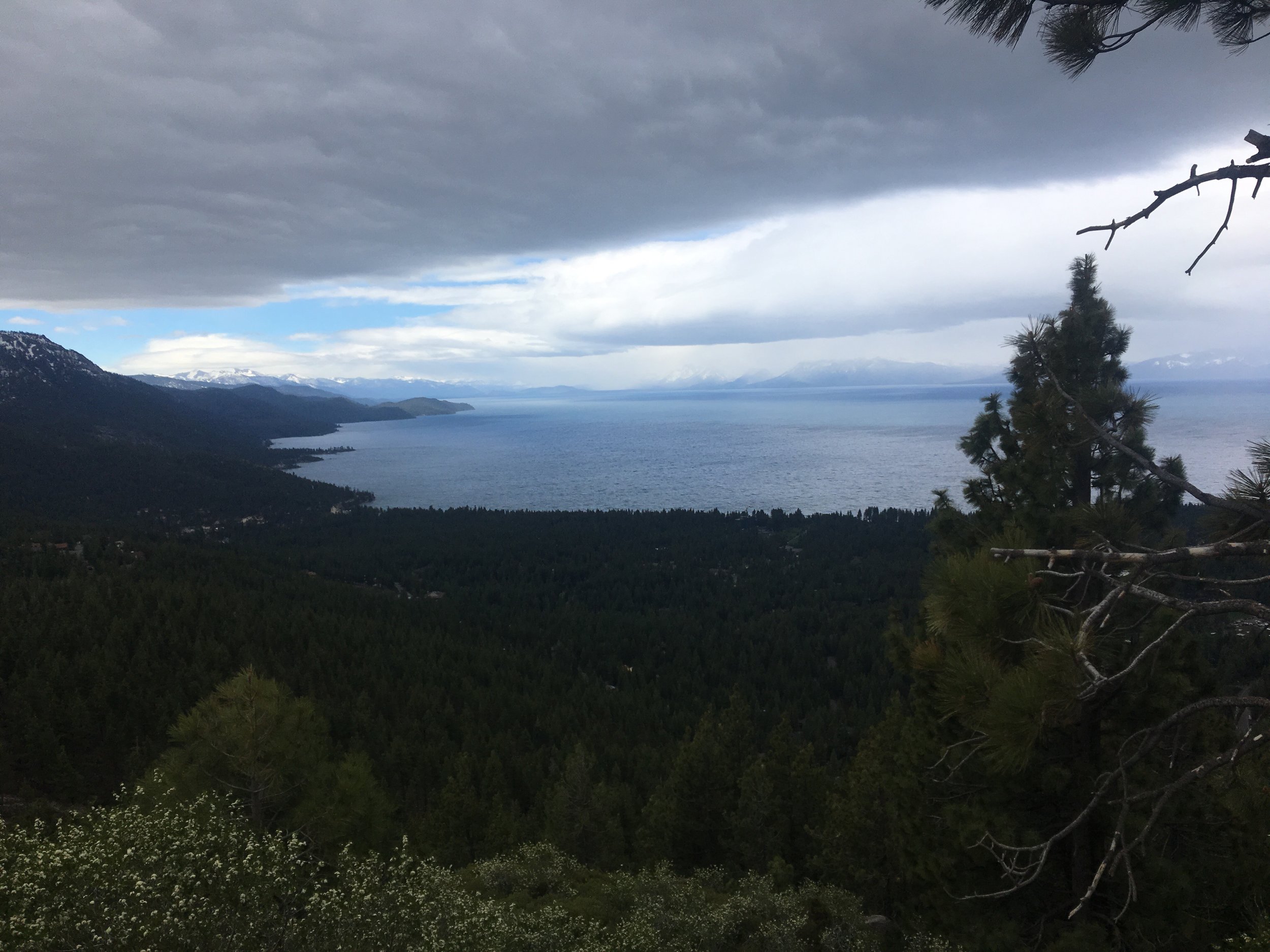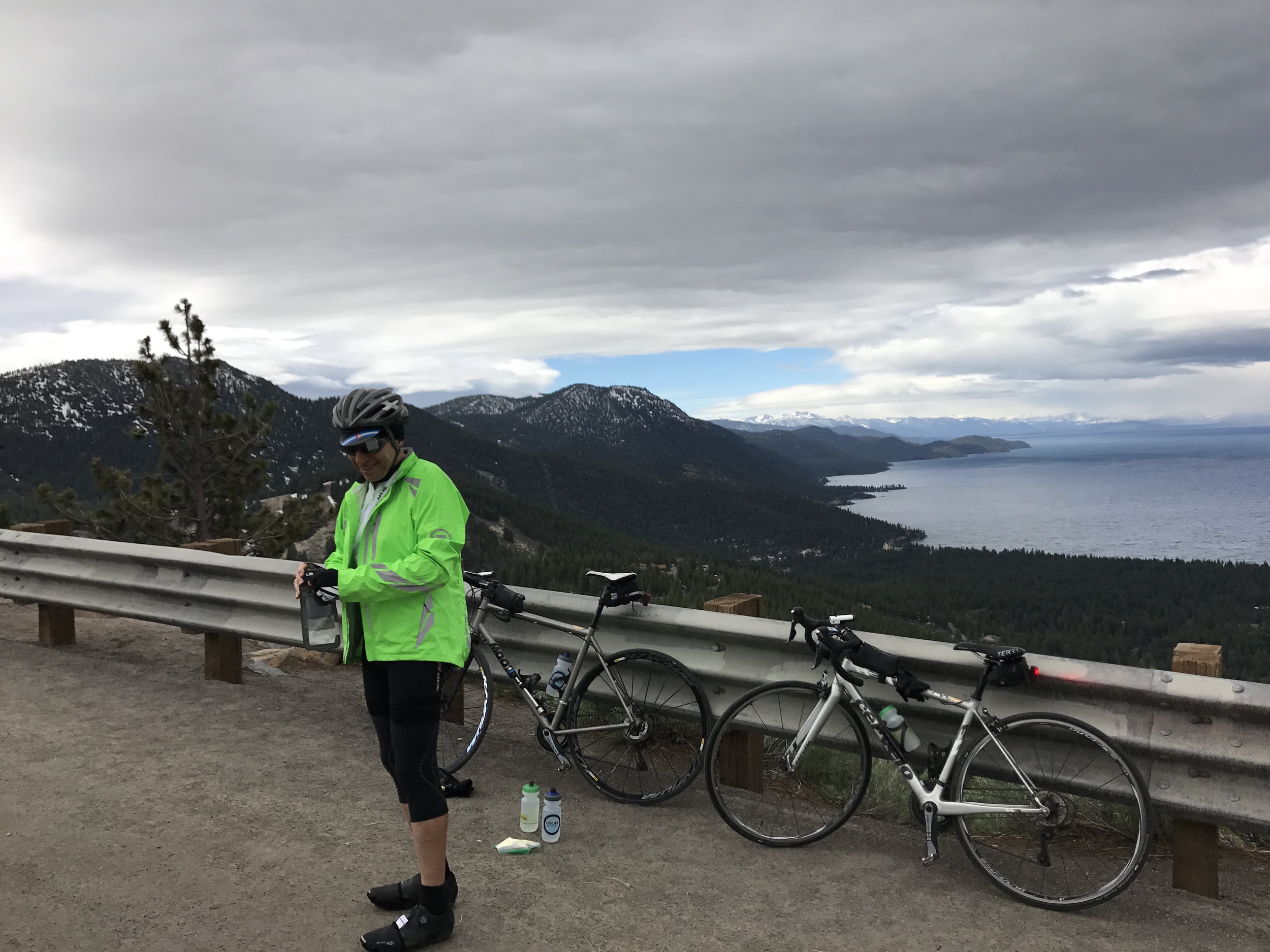 Elevator Up
Mileage: 74
Total Climbing: 8,450 ft
Weather: Cool, Sunny, and Dry
The group's ride into Auburn was just a small whiff of what would come today: a long, grueling ascent toward a mountain pass infamous for cold weather and cannibalism. Today, we headed toward Donner Pass! The morning was chilly, yet sunny. We got an early start on our riding, as we thought the good weather wouldn't last. Luckily for us, it stayed reasonably cool the whole way into Truckee, and the summit wasn't as frigid as it has been in past years. The scenery was gorgeous as well. In the early part of the day we rode past lakes as the sun rose, and up Norton Grade, which was beautiful even if it was terribly steep.
At our first SAG stop, our cyclists were treated to pie from Ikeda's, a local bakery/shop in Auburn that happened to be right next to our hotel. They had peach cobbler, cherry, and dutch apple pie (which our dutch riders told me was just like what they have back home!) Good fuel for the ride up I-80 up to Cisco Grove!
Traveling on I-80 now, our riders were treated to views of snow-capped mountaintops and rocky mountainsides. After a climb that seemed like it would go on forever, they would get off at Cisco Grove road, and would ride along the South Yuba River until they made it to Donner Pass Road, which meant their climbing was ALMOST done for the day!
After another SAG stop near the summit in Soda Springs, our cyclists geared up for the screaming descent into Truckee. Just three short miles later, they had done on their bicycles what early pioneers found almost impossible because of weather and altitude, and followed the pass down past Lake Van Norden, Lake Mary, Donner Lake, and then finally next to the Truckee river and into the town of Truckee. Total climbing? 8,450 feet! Tomorrow would look like a piece of cake… or pie.