Day 3 - Sacramento to Auburn CA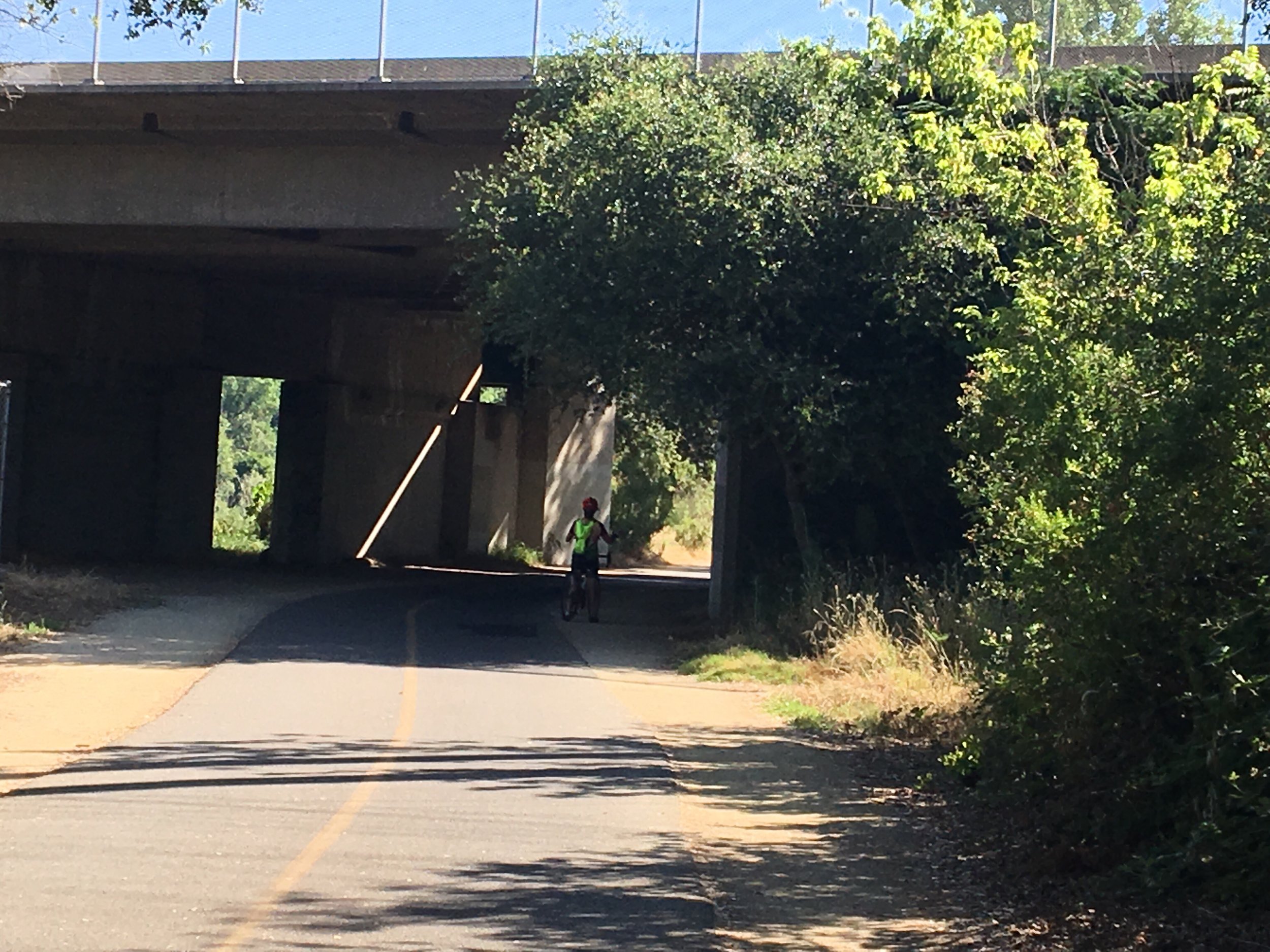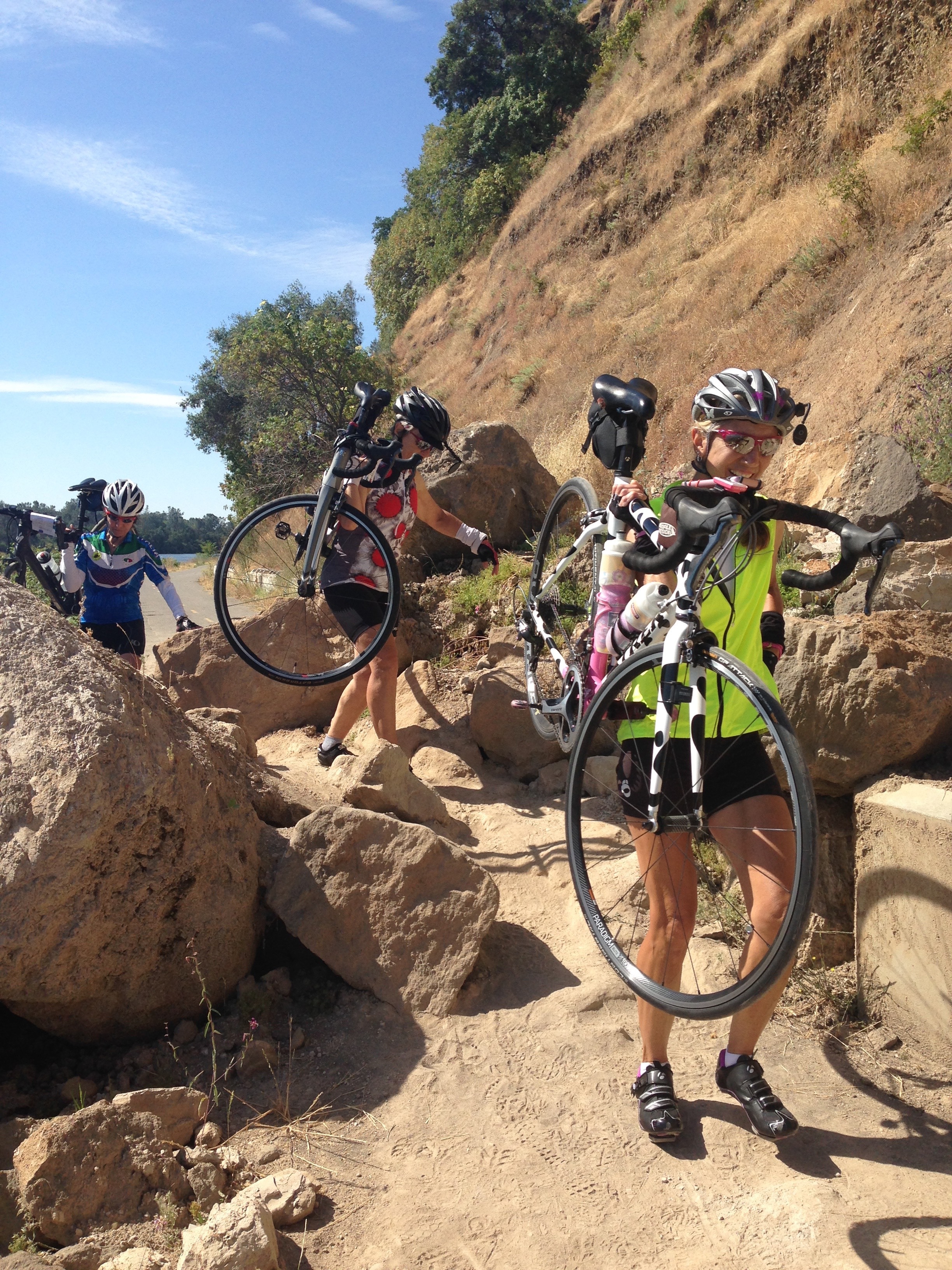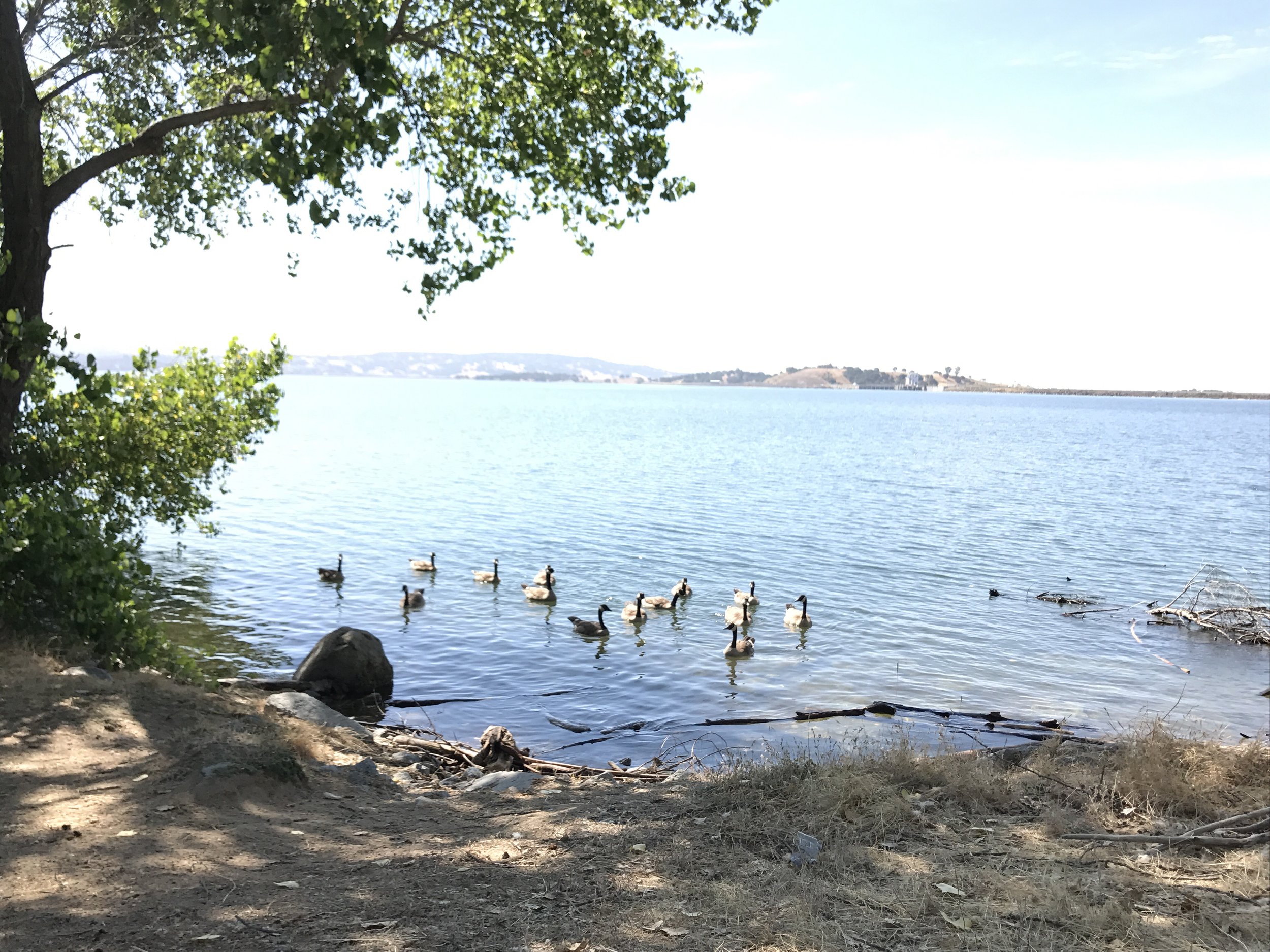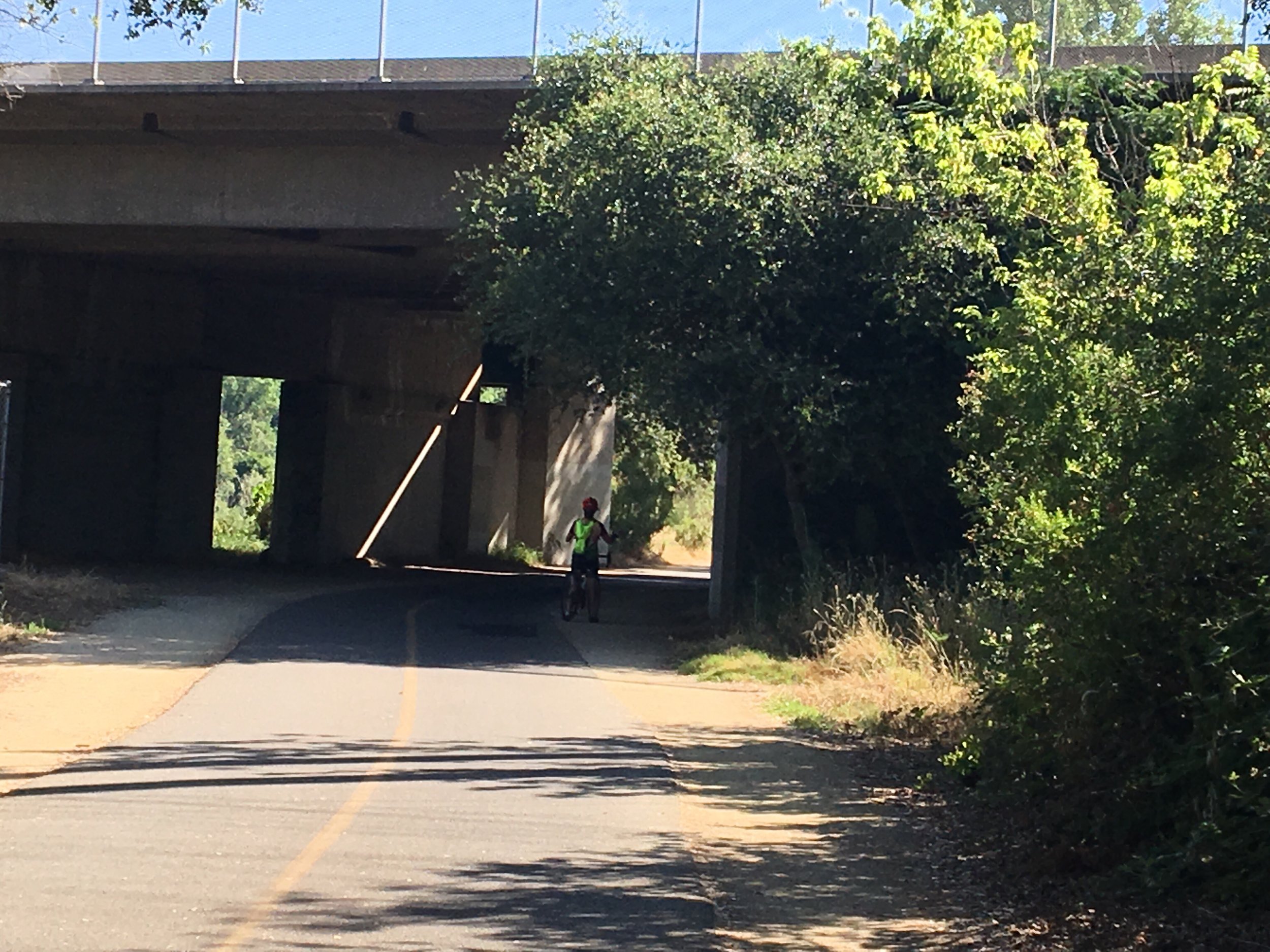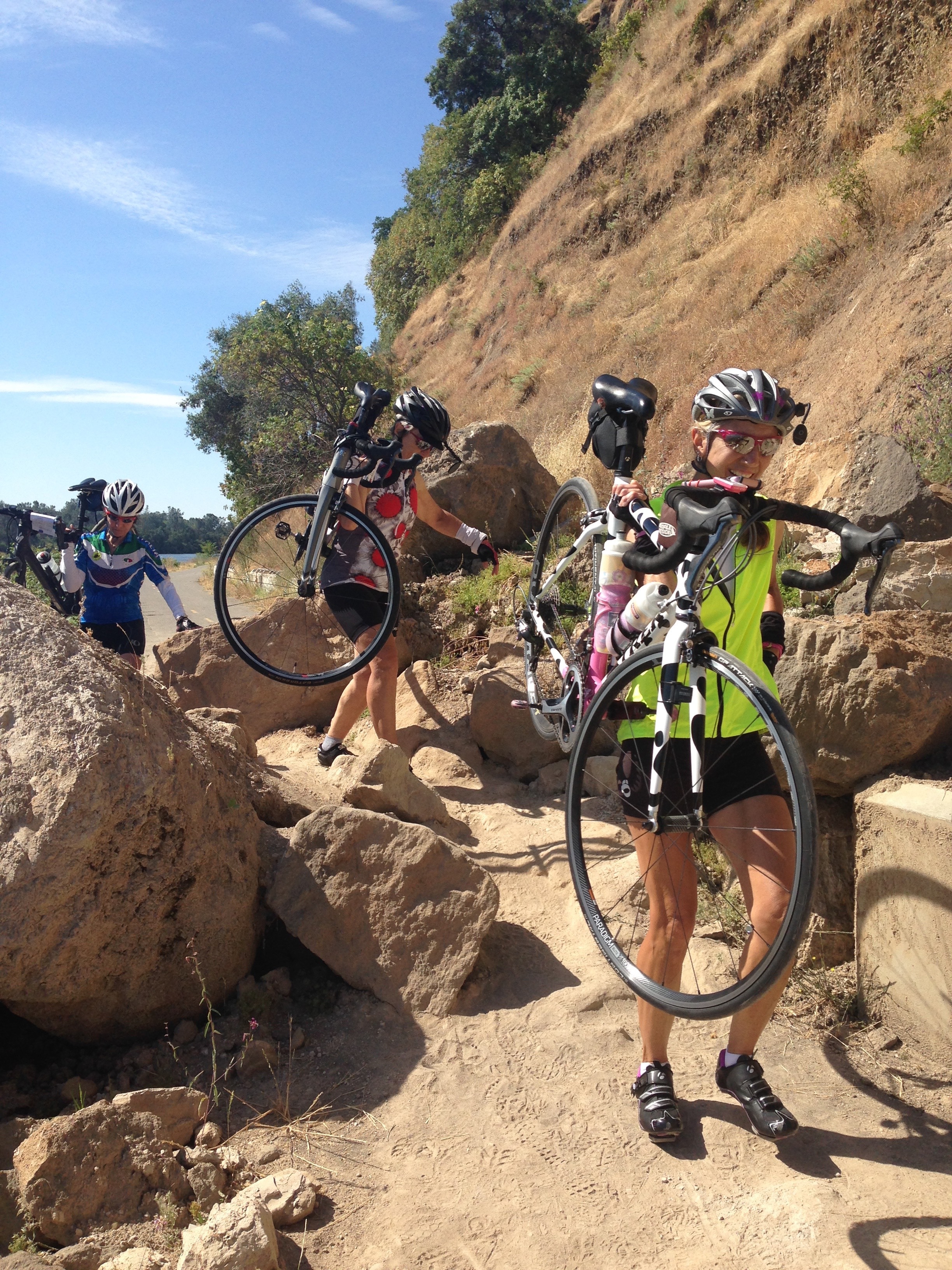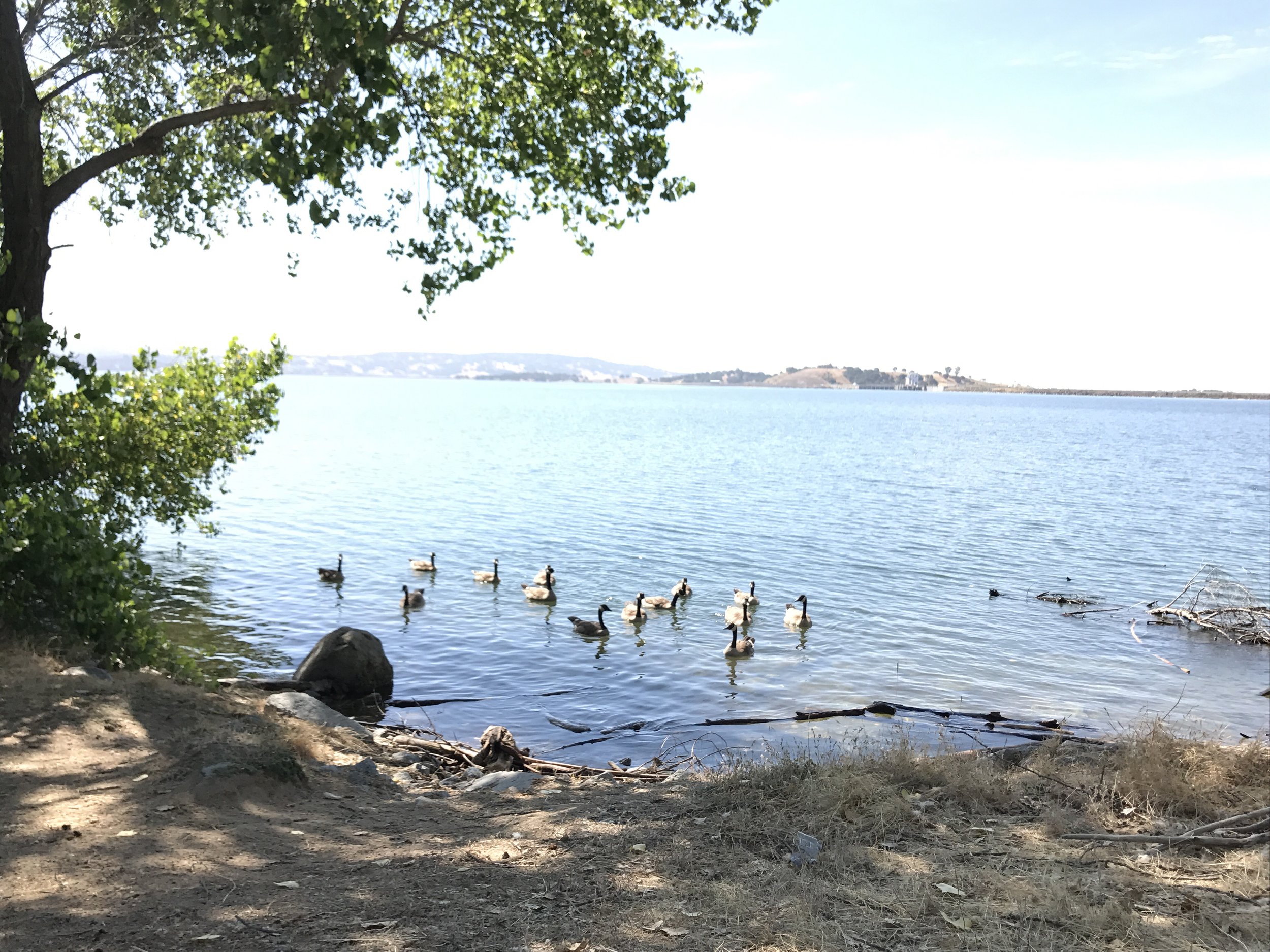 Things Are Starting To Look Up
Distance - 53 miles
Climbing - 2,380
Weather - Clear and Sunny, not a cloud in the sky
The third day of our cross country ride started with perfect weather and a ride through Sacramento's Jedidiah Smith Memorial Bike Trail, also known as the American River Bike Trail. The trail was first etched out of the river valley by a early cycling club The Capital City Wheelmen in the late 1800's, and was originally designed for high wheelers. Sadly, the club alone couldn't keep up maintenance and it became very difficult to ride for decades until the 1970s, when it was finally paved. The trail is now considered one of the longest purpose-built bike trails in the united states. While traversing the Jedidiah Smith path, our riders encountered some cyclocross action, as there were landslides in the area which caused our cyclists to get off their bicycles and do a little rock climbing.
Upon exiting the bike path we would go down Auburn-Folsom to Beales Point Recreation Area where we had our first SAG stop of the day. We set up our refreshments right next to Folsom Lake and met Stuart and Joanne Hamilton, who have rode ABB's Mississippi River ride with Rick Olafson AND brought us fresh homemade cookies to enjoy at our beautiful lakeside rest stop. Folsom Lake is formed by the Folsom dam, and actually contains a submerged town called Mormon Island which is visible during drought.
After leaving Beales Point, the riders began to climb Auburn-Folsom again toward Auburn, past the town of Newcastle, home to some Sacramento Kings players and right in the beginning of the Sierra Nevada foothills. About a thousand feet of climbing later, down a winding forest-lined road, we reached High St and entered town. The turn onto Lincoln Way put our riders smack dab in the middle of town, lined with small eateries and shops, and still slightly uphill. Our route took us past the Coolie monument and down the service road for I-80 into the hotel, where the staff had thoughtfully put out a cooler full of cold bottled water to rehydrate and replenish our riders.
The climb on this leg is always a nice warm-up for the ride into Truckee tomorrow!