Day 1 - Burlingame to Vallejo CA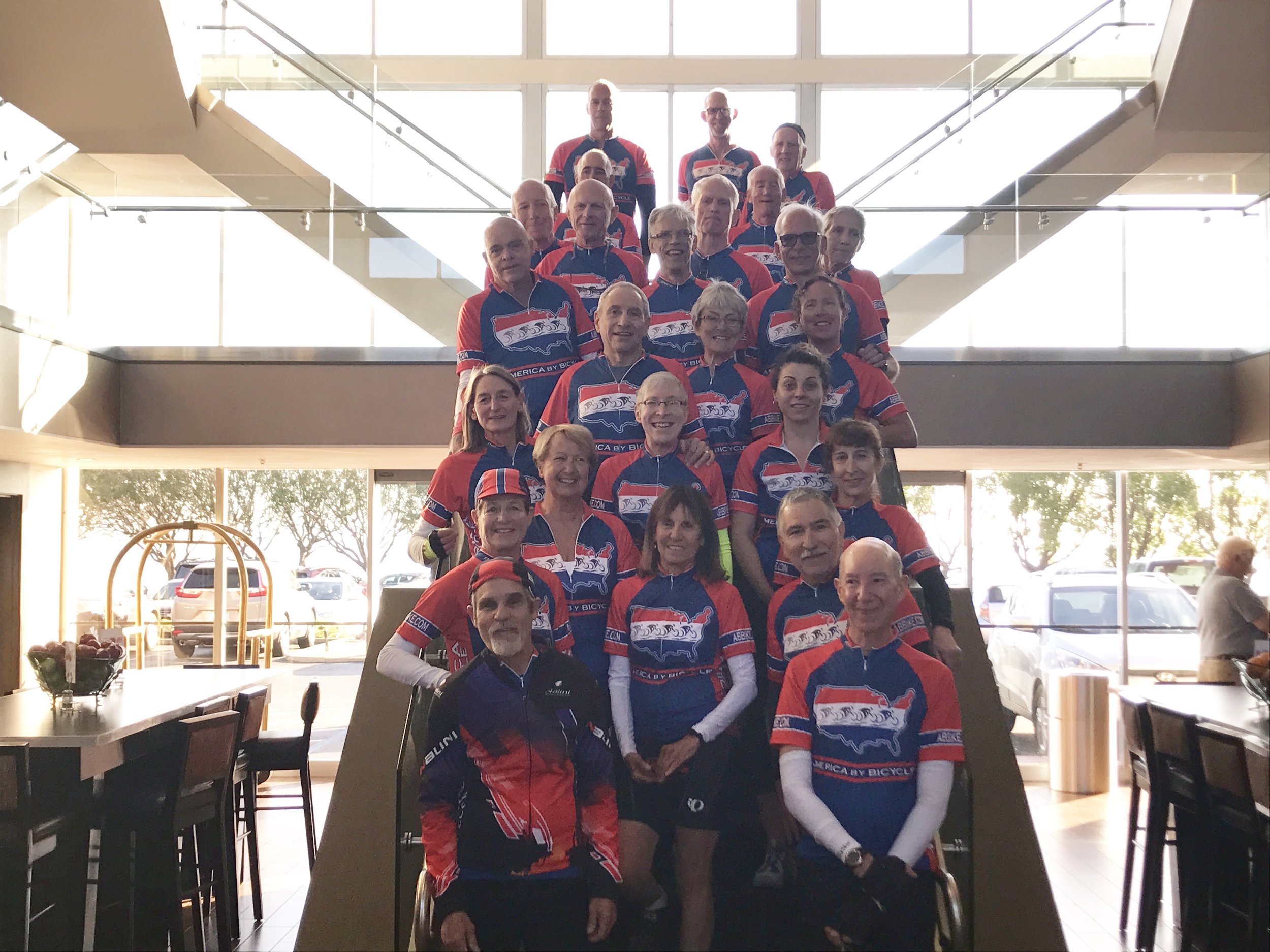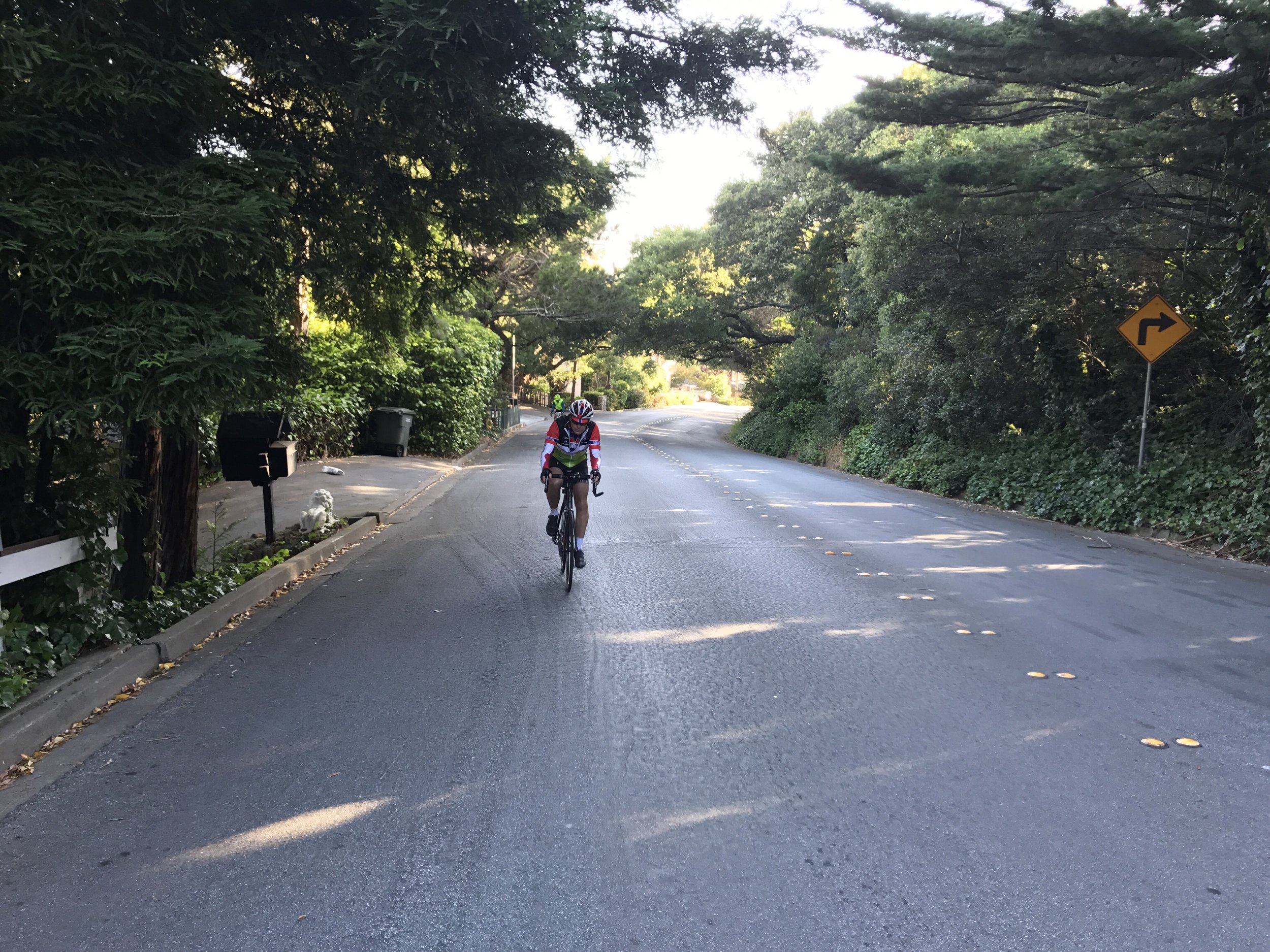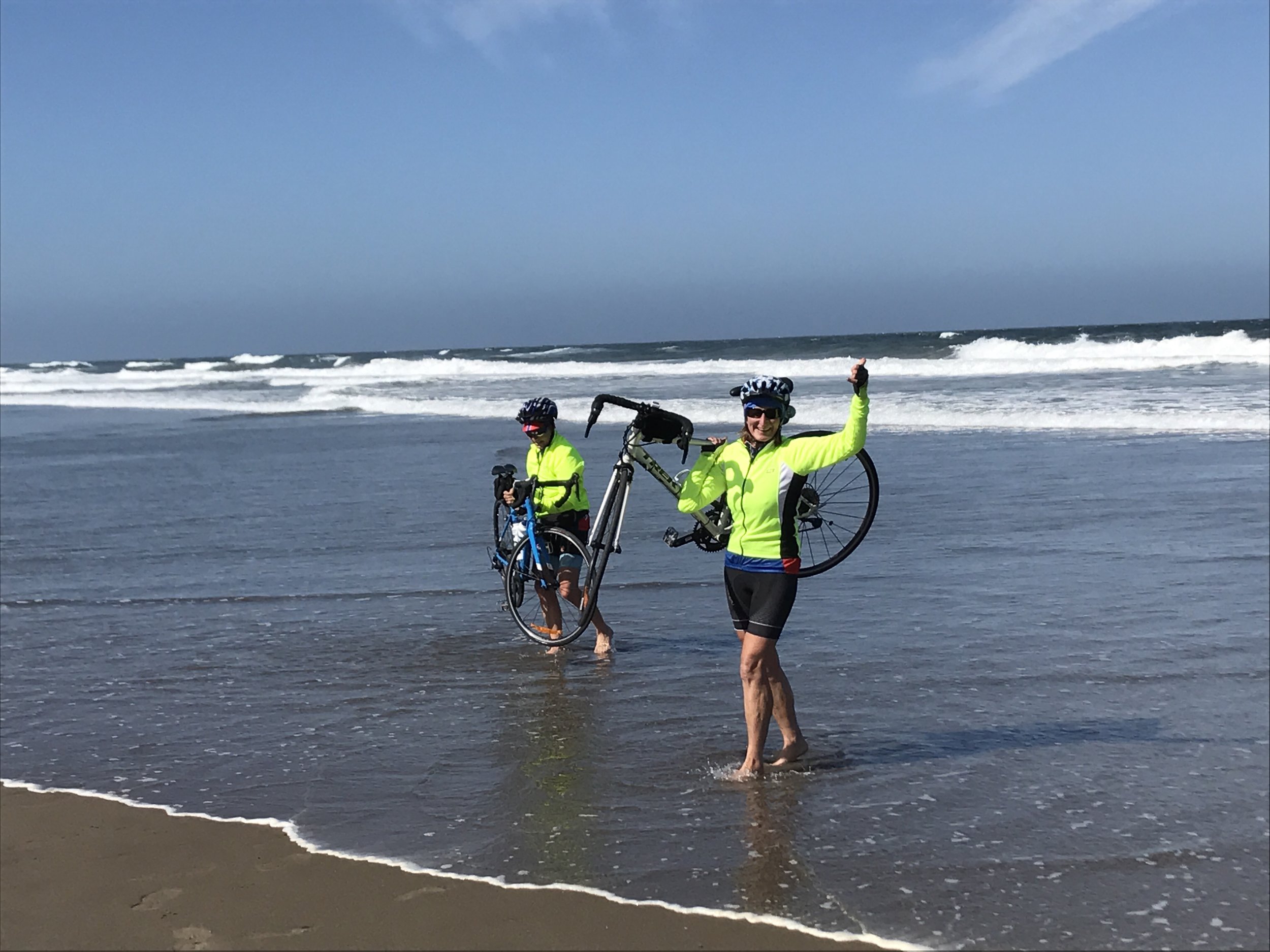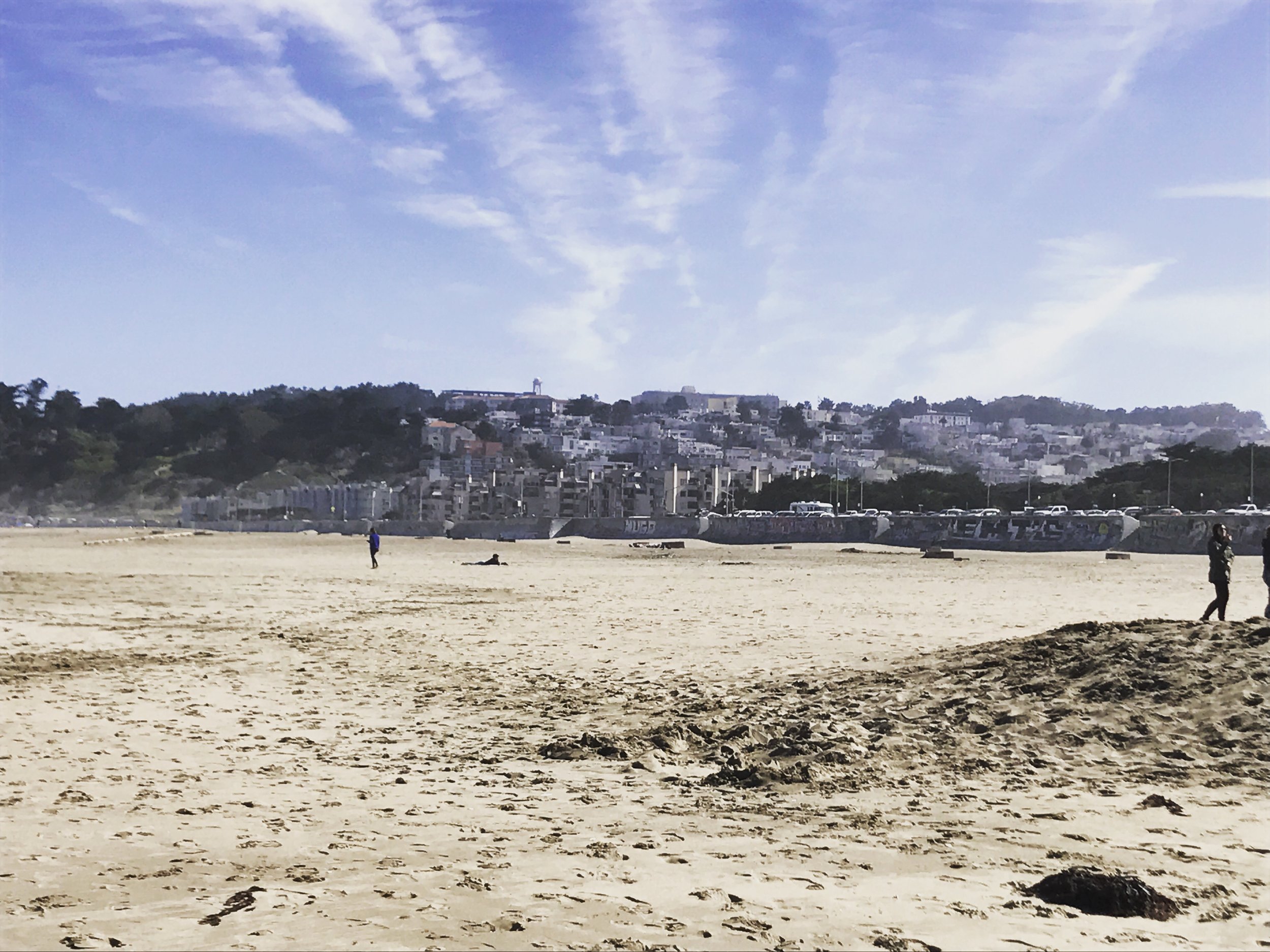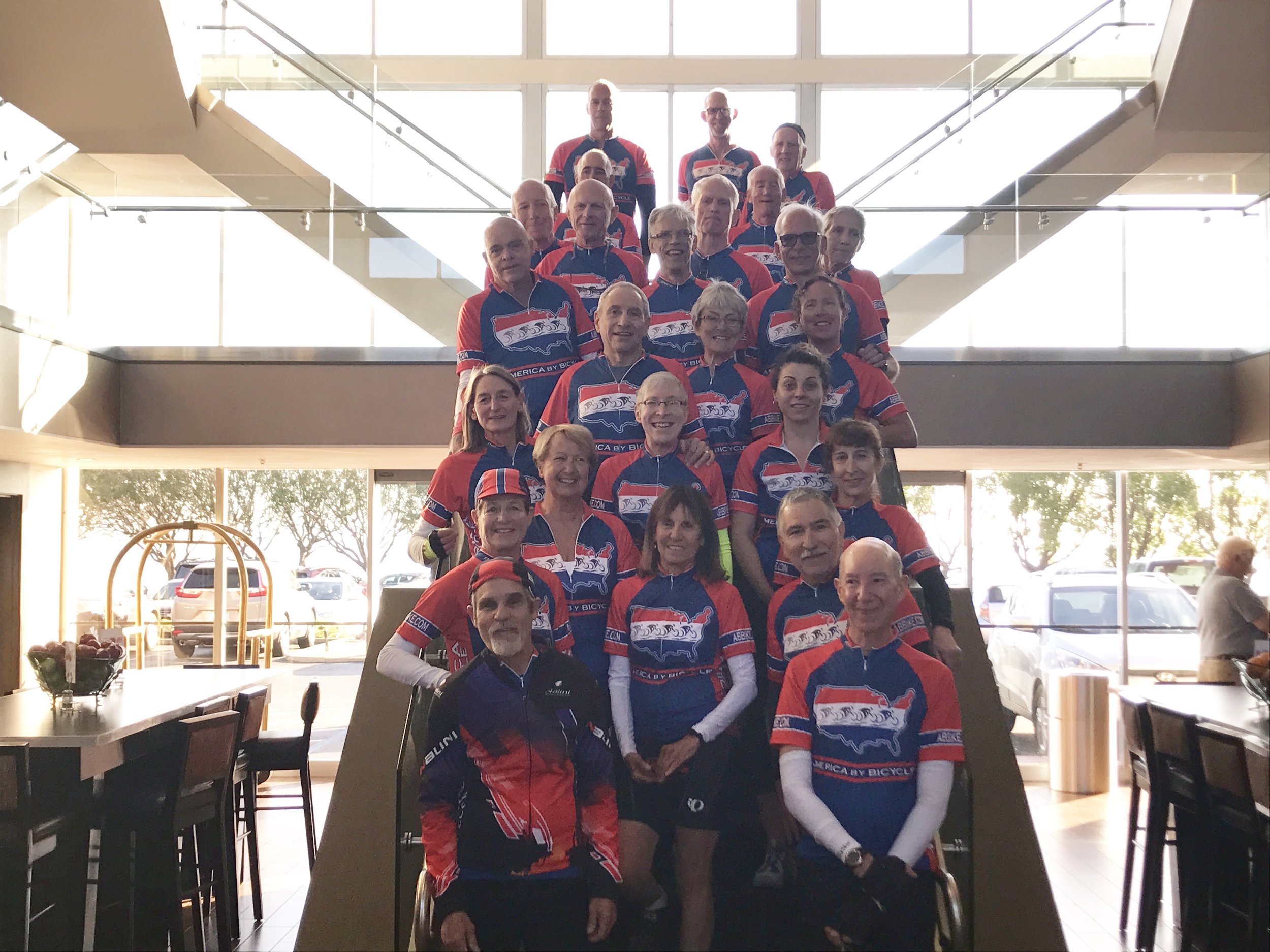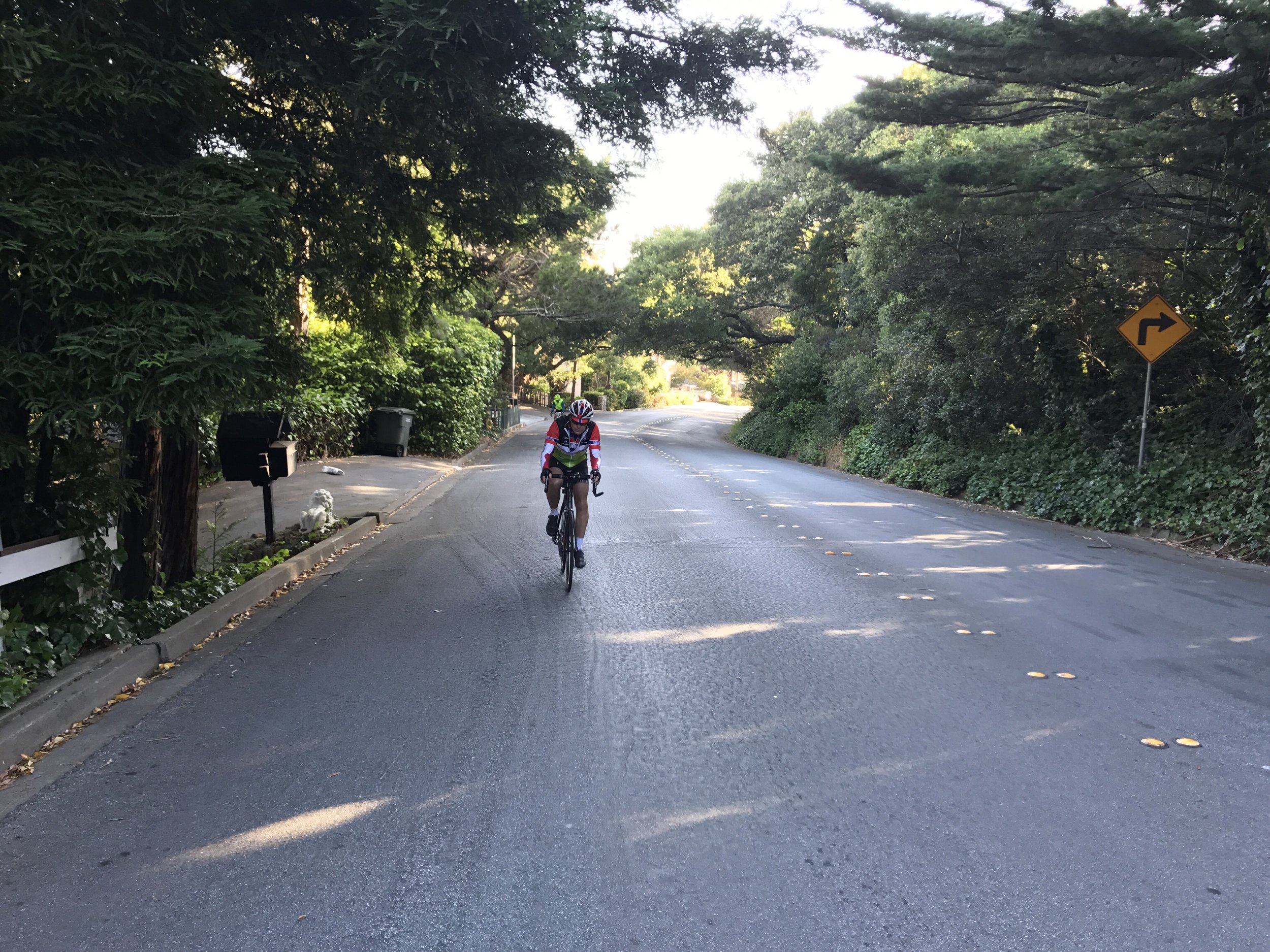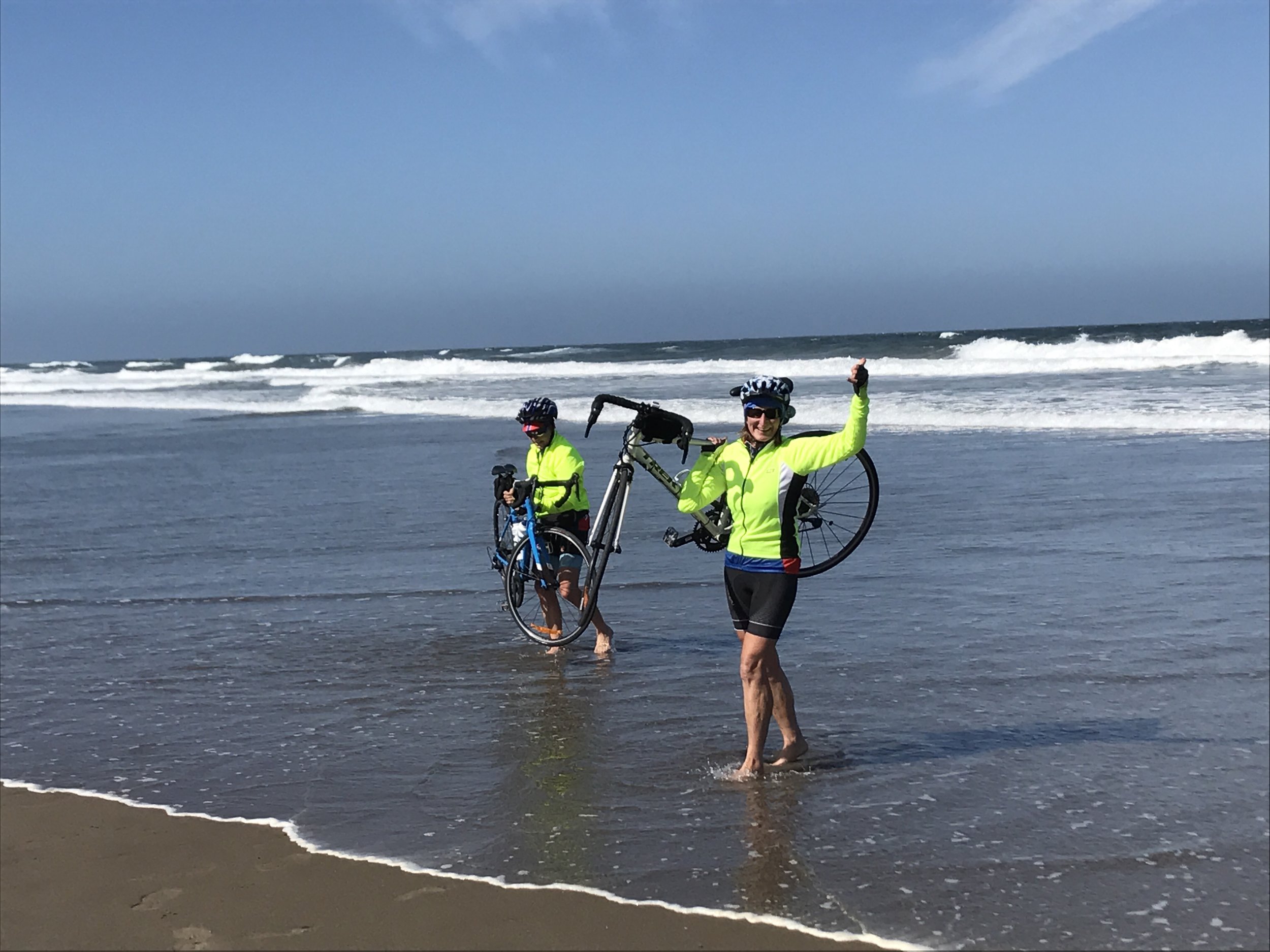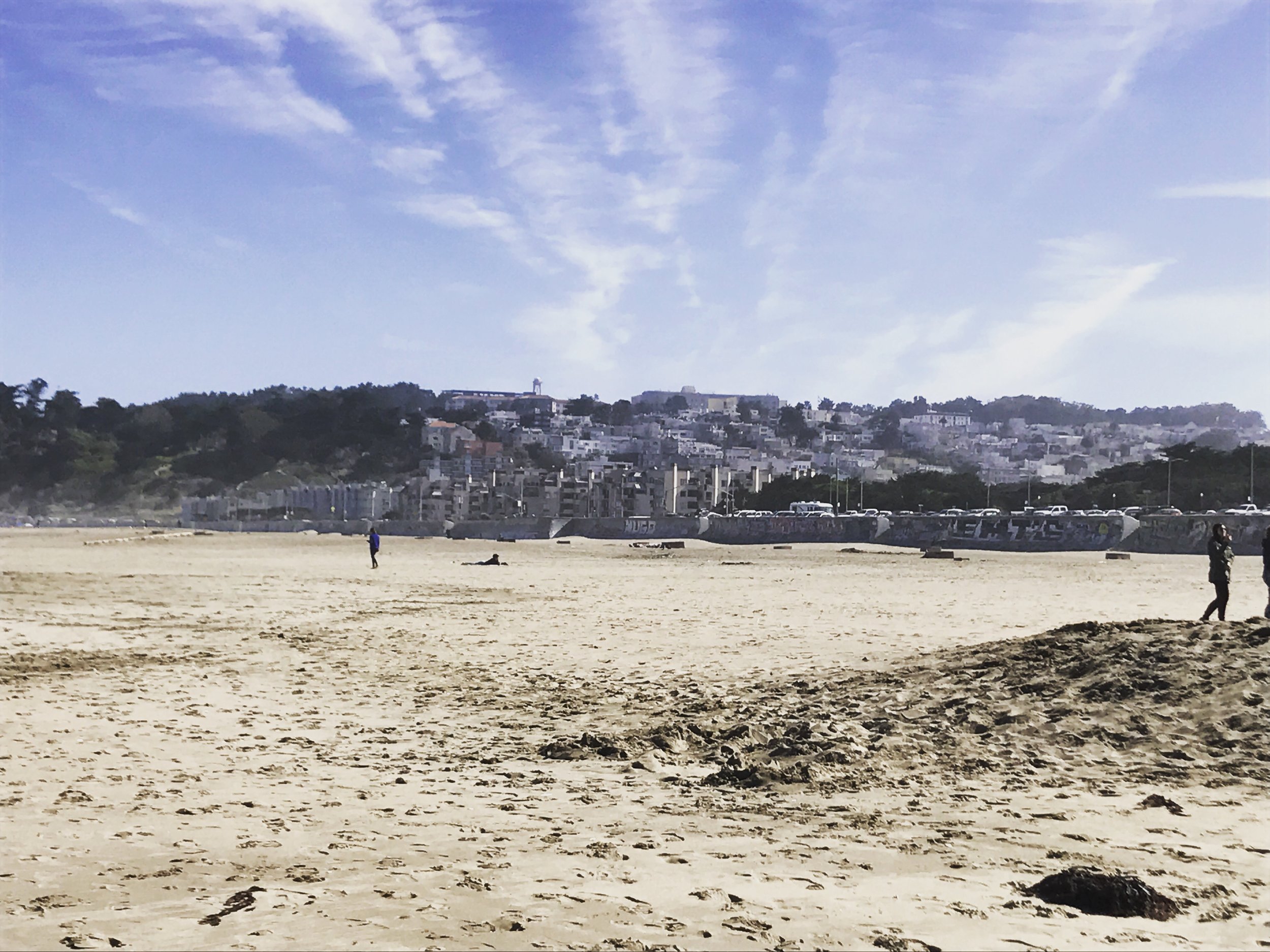 Getting Their Bearings
Distance : 74 mile
Climb: 3380'
Today was an out-of-the-ordinary clear, sunny day in San Francisco to start the Cross Country Challenge. After the nerves and excitement of the past few days, our riders were finally about to embark on their first day of fifty-two that they would be spending crossing the United States. As I pulled the luggage trailer into its place in front of the hotel I saw all the eager faces of our cyclists, ready to get on the road already. Once we loaded up there was only one more thing to do before getting underway: a group photo - of course!
As our cyclists left the hotel, some knew what was in store for them.. while others, even though they had trained very hard, and prepared for (what they thought) was everything, had no idea what lie ahead. Only three and a half miles into our new journey a rider named Hans (who is spending his first trip to America BIKING ACROSS IT!!) broke his chain. Luckily for Hans, our ABB mechanic, Gene, was close behind to diagnose and repair his bike.
The weather was still gorgeous as they all pulled into Ocean Beach to dip a wheel in the Pacific, which is an ABB tradition. This wasn't without it hiccups though, as one rider strayed a little too far into the surf and got slightly wetter than she had anticipated. A few of our riders, father and daughter Carly and Ernie as well as H and Tweed, had friends waiting at the beach for them to cheer them on as they officially started their eastward journey.
They then made the journey up and down Balboa, through the presidio, and up to, then across the Golden Gate Bridge. More than a few riders remarked to me "Wow, I never believed or dreamt that i would be riding across the Golden Gate!" as they relaxed at the SAG stop we had set up at the Vista Point that marks the Sausalito end of the bridge. By this time, Hans seemed to have been riding with renewed vigor since having his chain replaced and had gone from the back of the group to the middle, all while taking in the sights and sounds of San Francisco.
On the way through Sausalito, there were a few snags, as one of our staff members got lost, but he remembered he could rely on the other staff to get him back on track and pointed in the right direction. As he was being re-routed, another rider called to say she was lost as well, and we decided it would be a good idea if they both rode back on route together. This would turn out to be an excellent decisions, as they reached the hotel together after a long first day of cross country cycling.
This brings us to something that gets lost in these days of instant gratification. The first time you try something new, you usually won't be very good at it. This is a lesson learned through experience, and through trial and error. Perseverance is the precursor to triumph, and encouragement from those who have been there always makes the proverbial road less rough.
They finished Day One, with as many people as we started with, and without anyone having to get off their bicycle due to injury, sickness, or mechanical issues. More importantly, they were smiling and looking forward to the next day on the bicycle. We can't wait to see what tomorrow has in store!