Day 24 - Garden City to Dodge City KS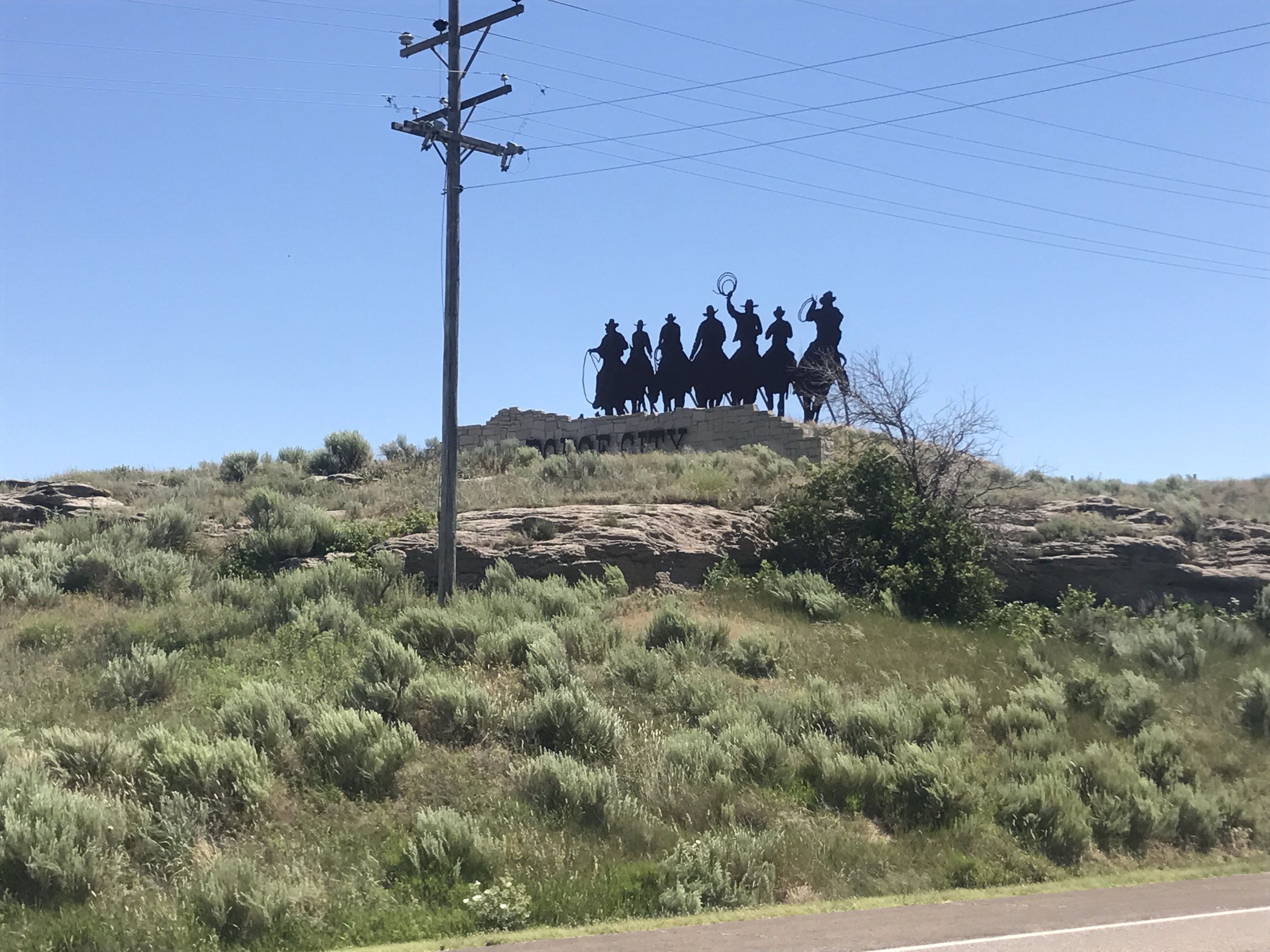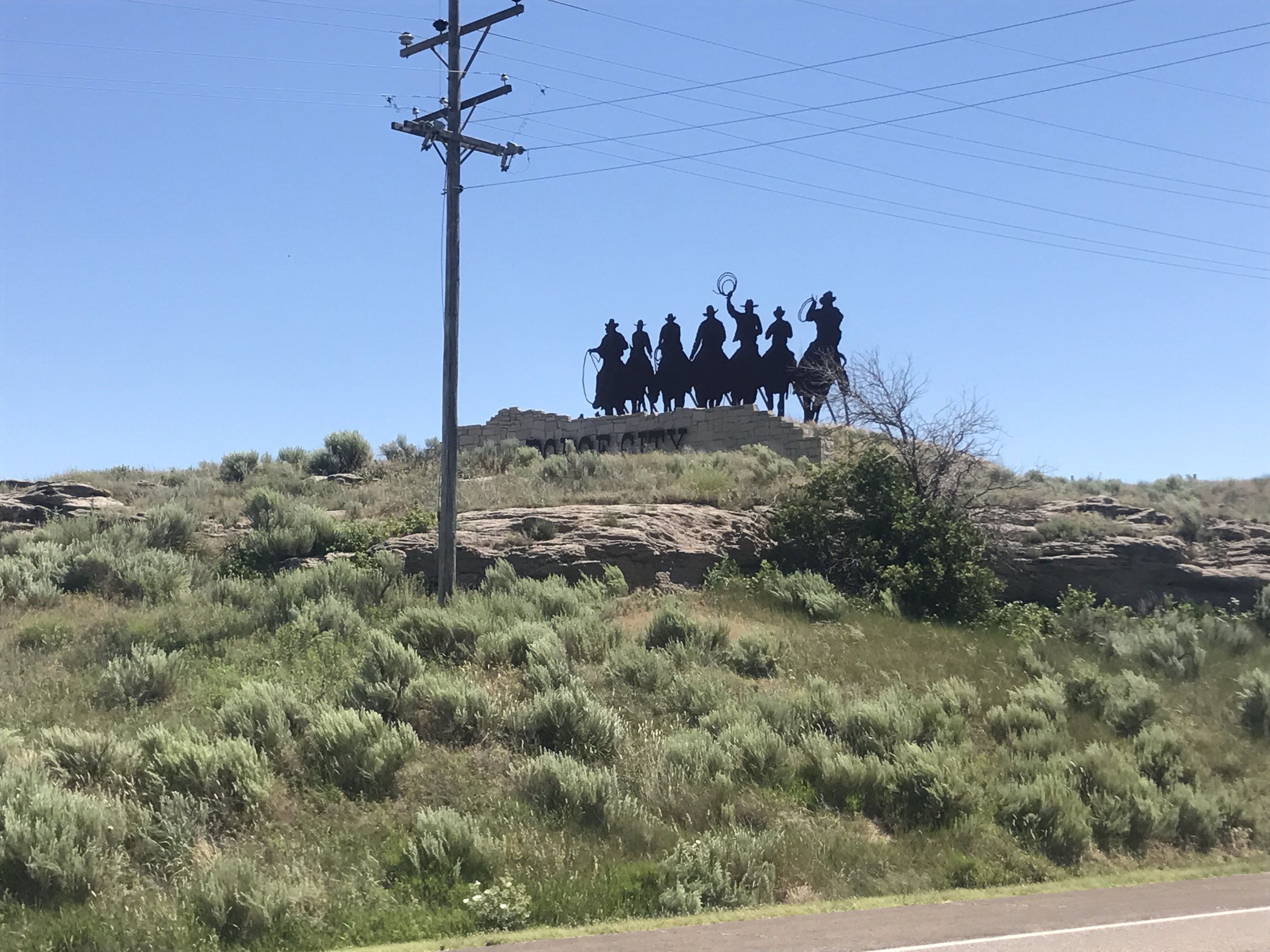 Santa Fe Trail
Mileage: 53 miles
Total Climb: 650 feet
Weather: Bright and sunny.
Today we leave Garden City for one of the most iconic cities in all of Kansas: Dodge City. The home of Wyatt Earp and Doc Holliday, and the setting of many a spaghetti western, Dodge is a real destination for fans of old movies and the wild west. As we left Garden City, we rode past a large area where the parts to wind turbines were stored before they were shipped out to their destinations. This year, it seemed mostly blades and nacelles were being stored there. There were dedicated train tracks and cranes used to lift the parts onto the train cars and beds of trailers used to transport these massive turbine parts.
After our SAG stop, from which you could see a lonely oil rig that didn't seem to be working that day, we headed toward the town of Cimarron. This town was special mainly because of an old pharmacy called Clark's that we stop by every year that serves root beer floats, milkshakes, and old-fashioned sodas. Its a good meeting point for everyone, and it breaks up the day a little bit, as well as giving our riders who may not be in rural areas very often a peak into small-town America. In any case, the Oprah smoothie is excellent, and i recommend it to anyone passing through Cimarron.
Once we had made our stop there, we were back on the road to Dodge City. We passed a few feed lots, but mostly just miles of lush farmland. Many of our cyclists made a stop at the wagon tracks of the Santa Fe trail so they could get more in tune with the history of the area. They had a small info center where you could read about the Santa Fe trail and how it impacted the area, why Dodge City was so important as a staging area, and so on. A few miles down the road from this, we were greeted by the eternally watchful cowboys that stand over the "Dodge City" sign. They were our welcome to cowboy country. Dodge's downtown area has staged gunfights and monuments to the outlaws and lawmen that took up residence there during the time of the pioneer, and it seemed like it was a good place for a weary traveller to take a rest if they were going westward in those times… or eastward today, like our group was. Tomorrow we head to Great Bend!