Day 17 - Fruita to Montrose CO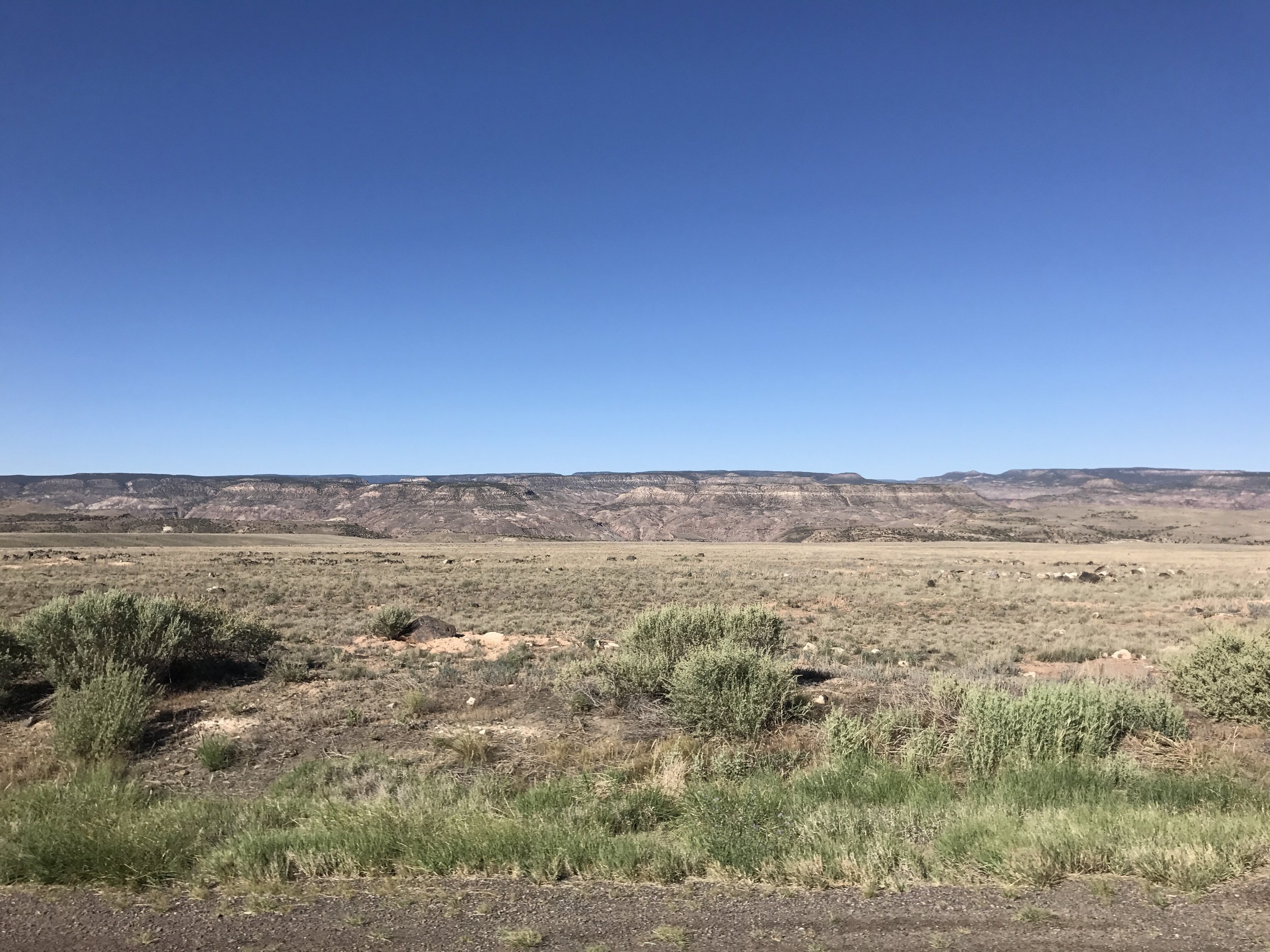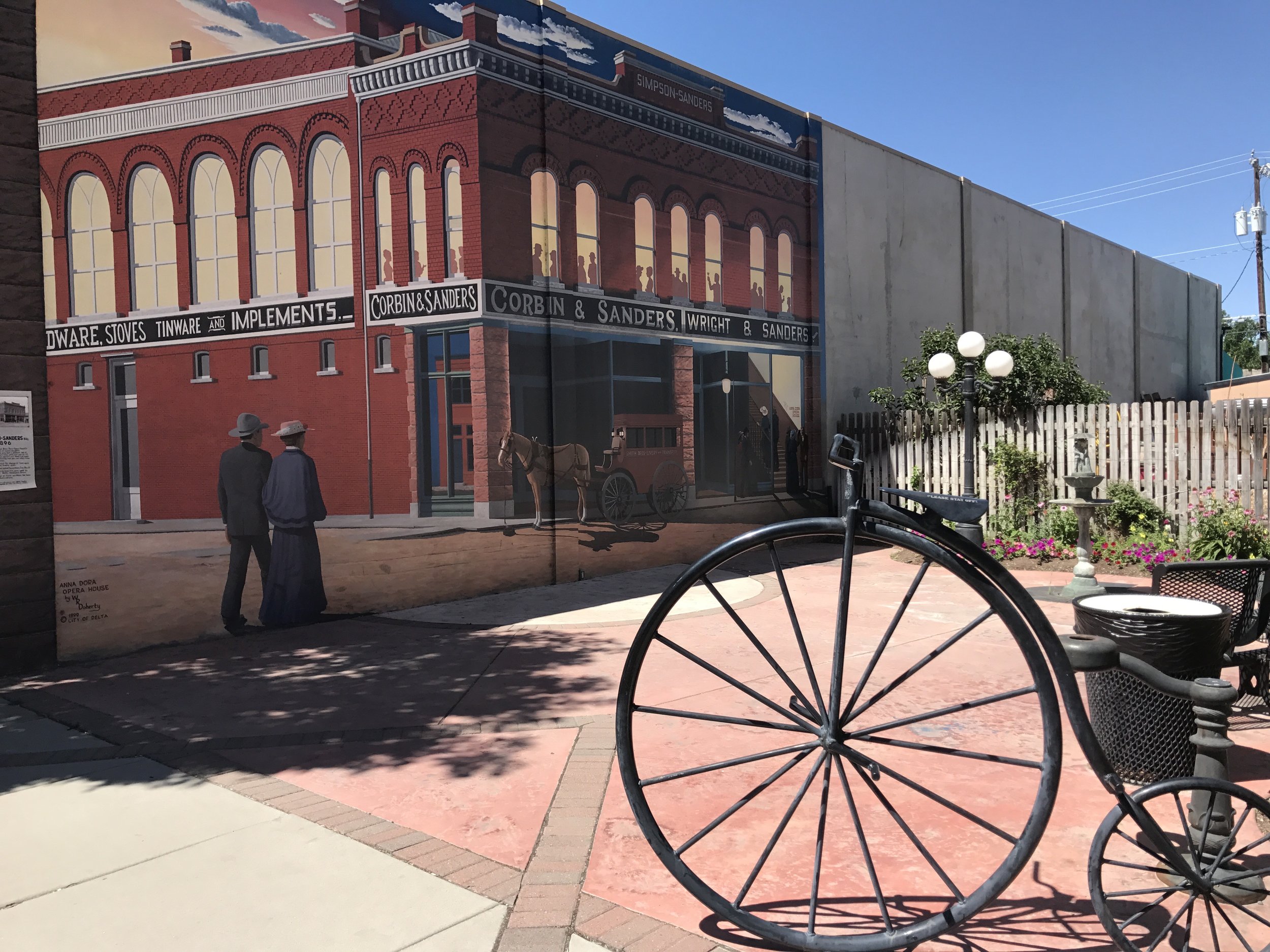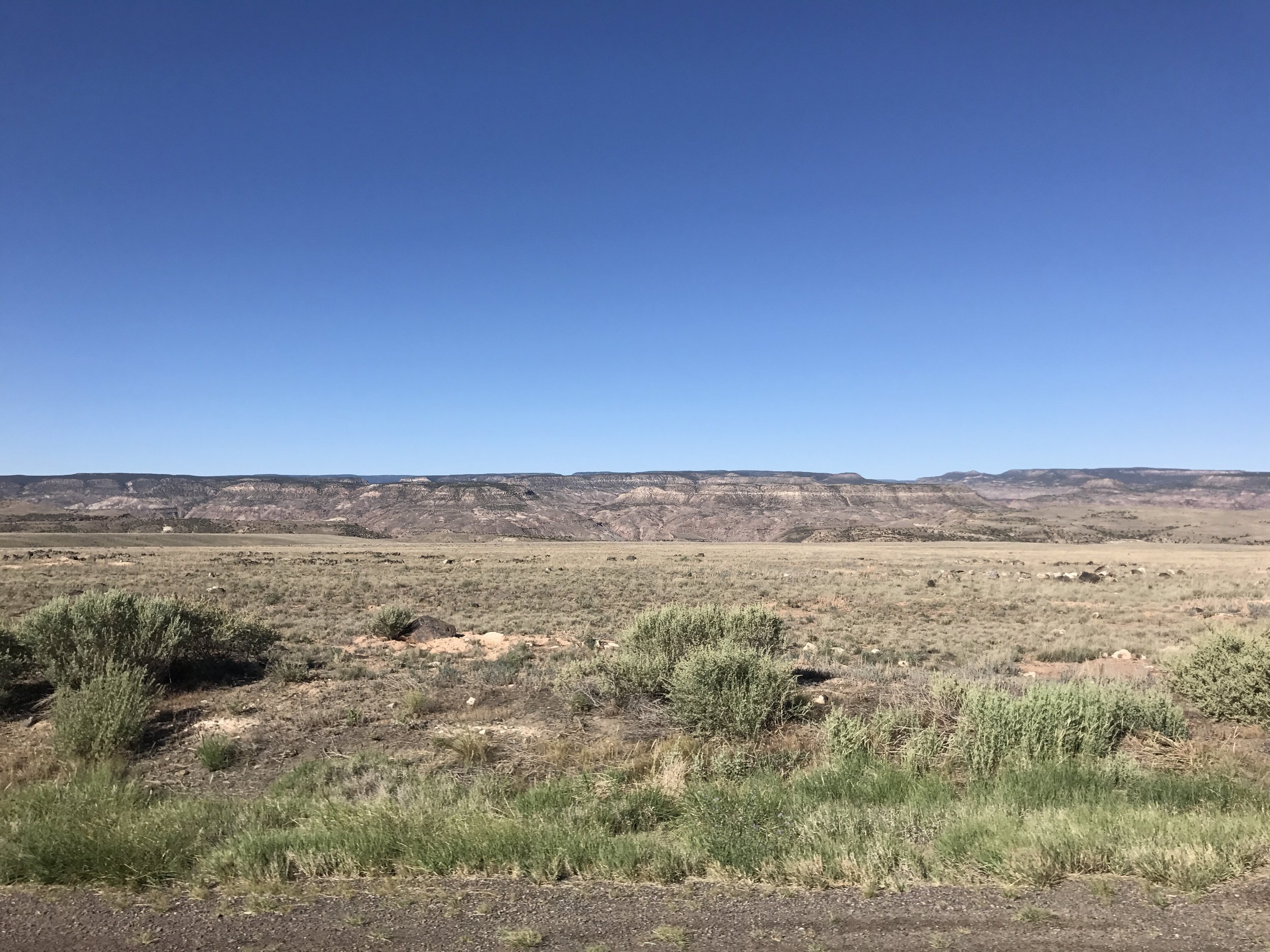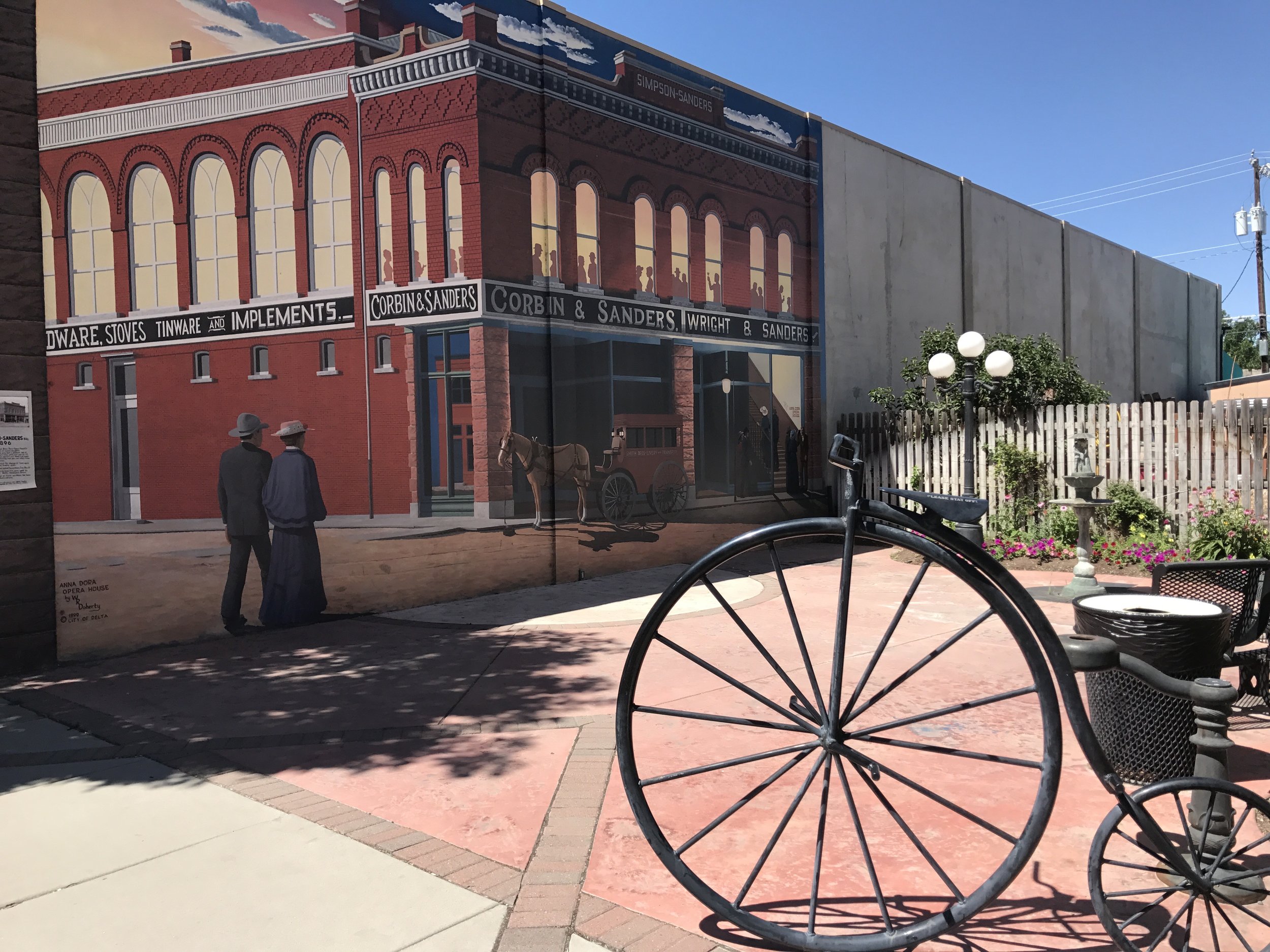 Rising with the Mercury
Mileage: 75 miles
Total Climb: 3,130 feet
Weather: Dry with triple digit heat.
Once we finally left behind the dry, brown desert of western Utah, we were treated to the green hills and banks along the Colorado river. This scenic ride continued for the early part of today's ride, with our cyclists even crossing over the Colorado near Grand Junction and continuing down 50 along the Gunnison river. The scenery alternated from lush, green river valley to rocky brown and amber canyons. Our first rest stop was at the entrance to Escalante Canyon, which put us a few minutes from the Gunnison river, once again.
Upon leaving the SAG, we rode toward Delta, which is home to a nice downtown area with some good cafes, some interesting junkyards, wonderfully detailed murals, and even a few pieces of bicycle themed art. A few of our cyclists stopped for lunch here, it was a welcome break from the rolling hills, as well as a good way to fuel up for the mostly uphill second half of the ride to come. The two standout eateries in Delta were the Wildflower Bistro and the Backyard Cafe, both on Main Street, right on our route.
After passing through Delta, we encountered some more agricultural areas of Colorado. It was similar to western California, with storefronts selling fresh fruit and vegetables, and long stretches of plowed and irrigated land up for sale. With the Rockies still in the distance, we finally reached Montrose, which seemed very cyclist friendly. There were quite a few shops that had bicycles laid on the ground out front, and many other cyclists that were using the same roads as us. Even the traffic seemed to be used to cyclists, and navigating to the hotel was very easy. Unfortunately, it having been so hot today, most of us were very drained from the sun and were mostly focused on staying hydrated and ready for the next day. The next two days would hold a lot of climbing, and we were about to see a new side of Colorado tomorrow on our way to Gunnison!