Day 16 - Green River UT to Fruita CO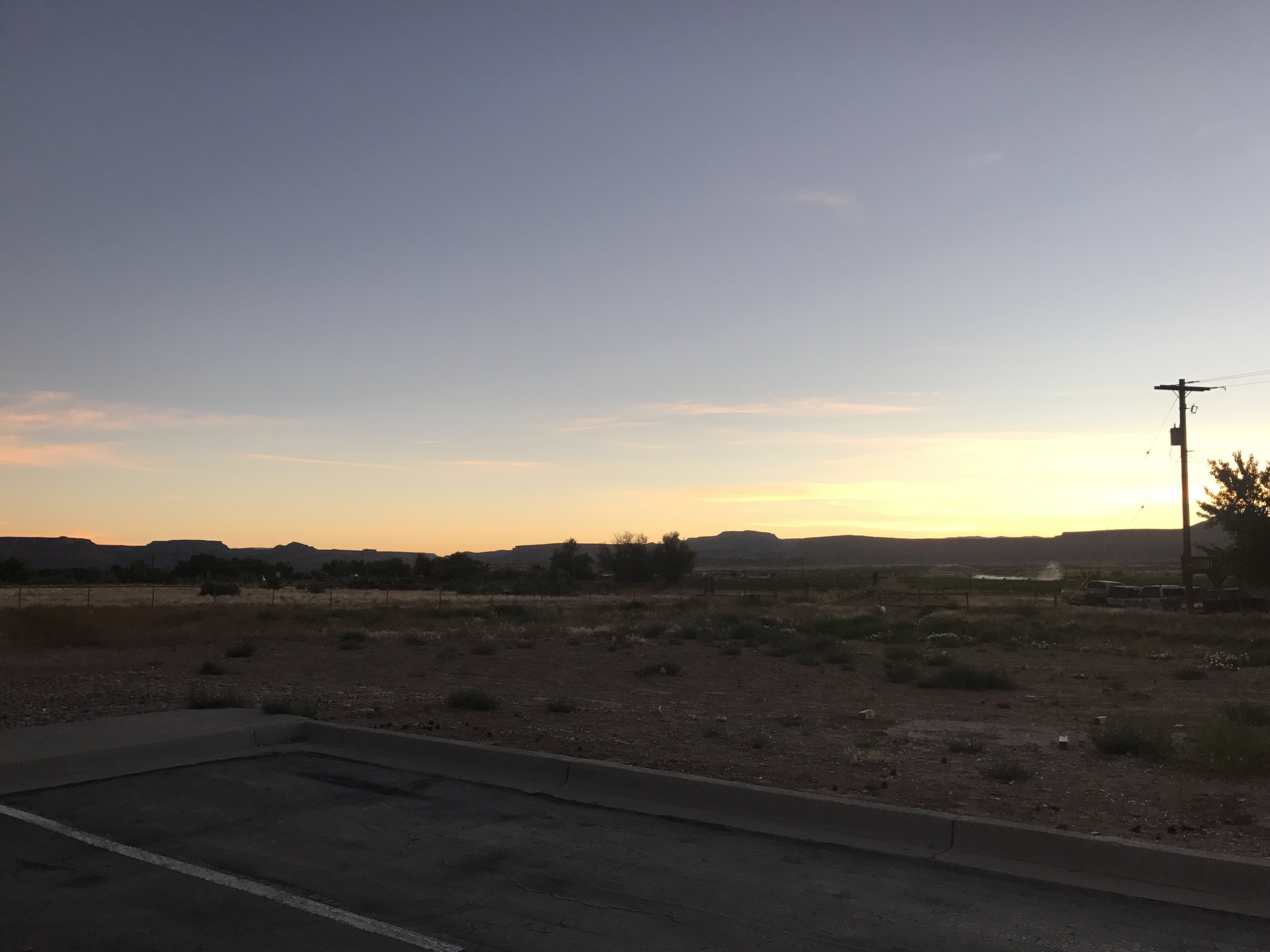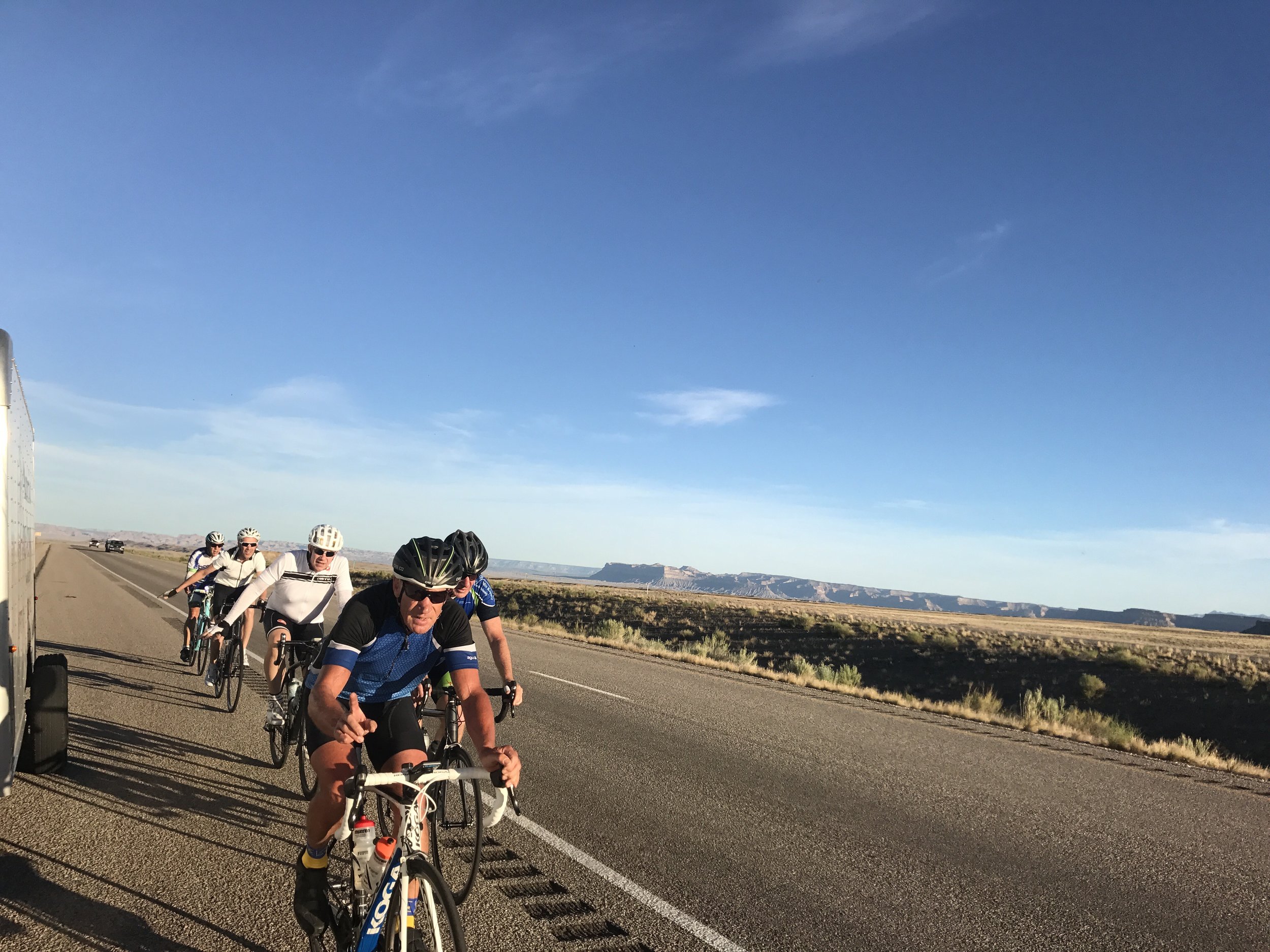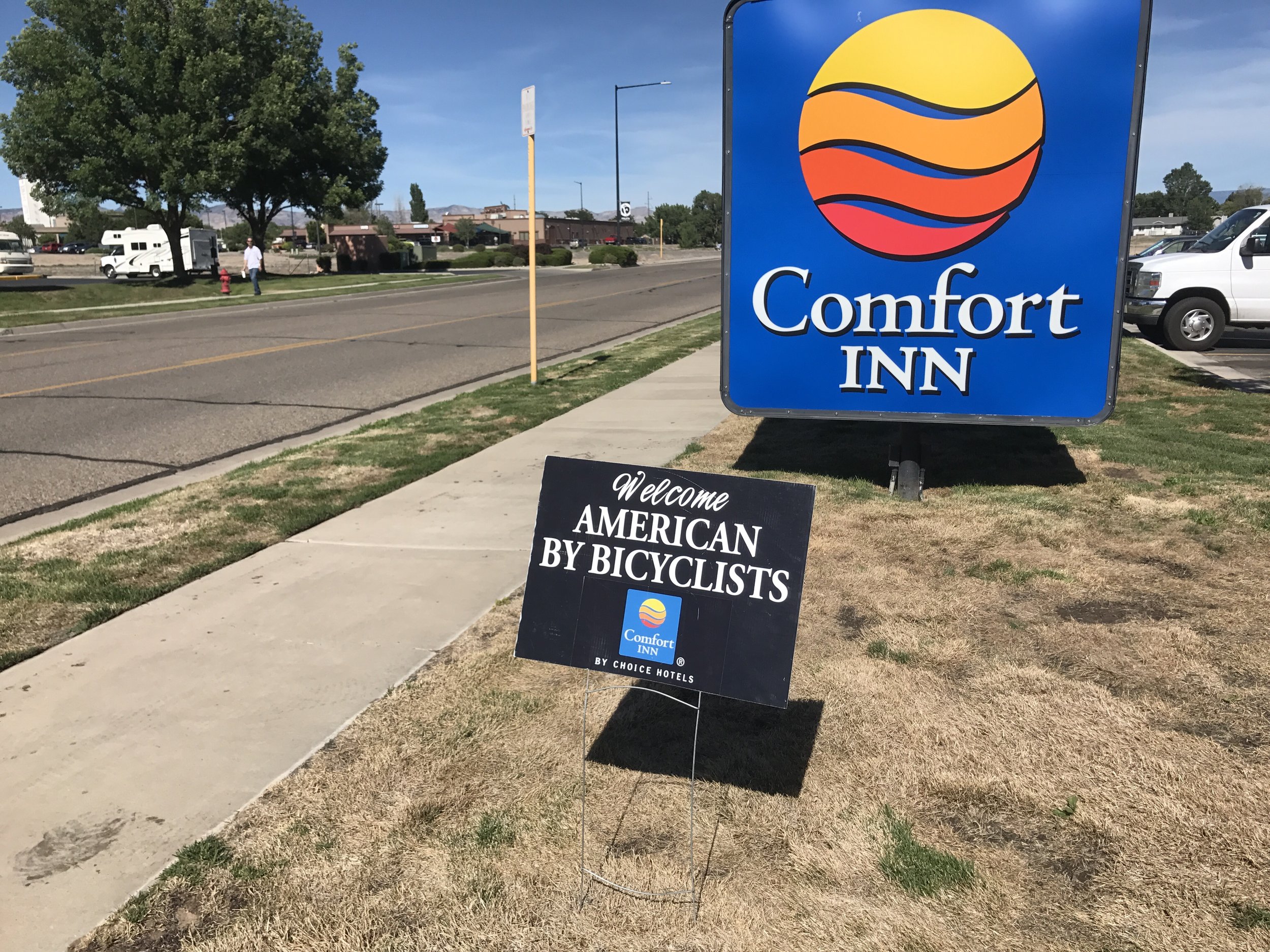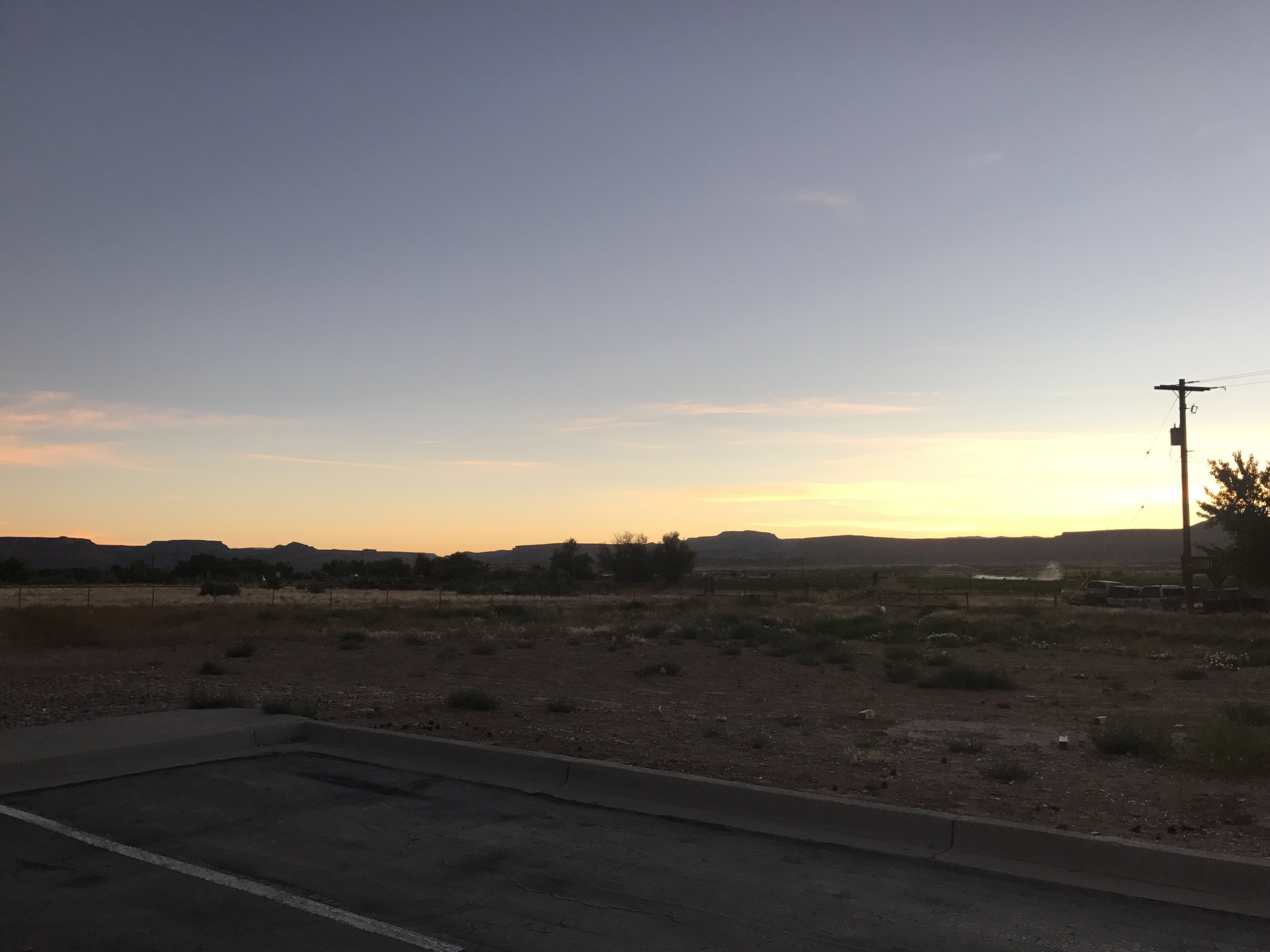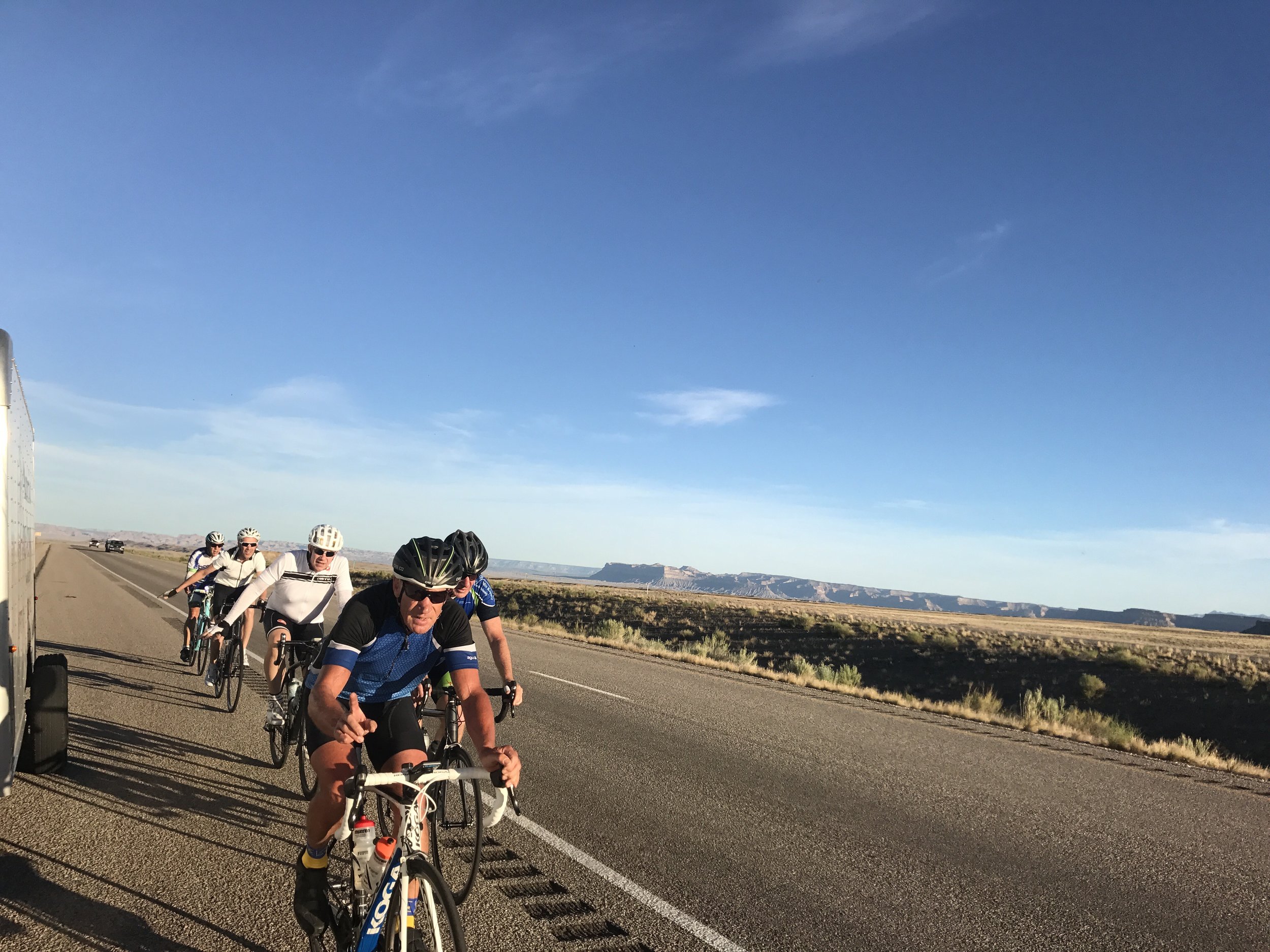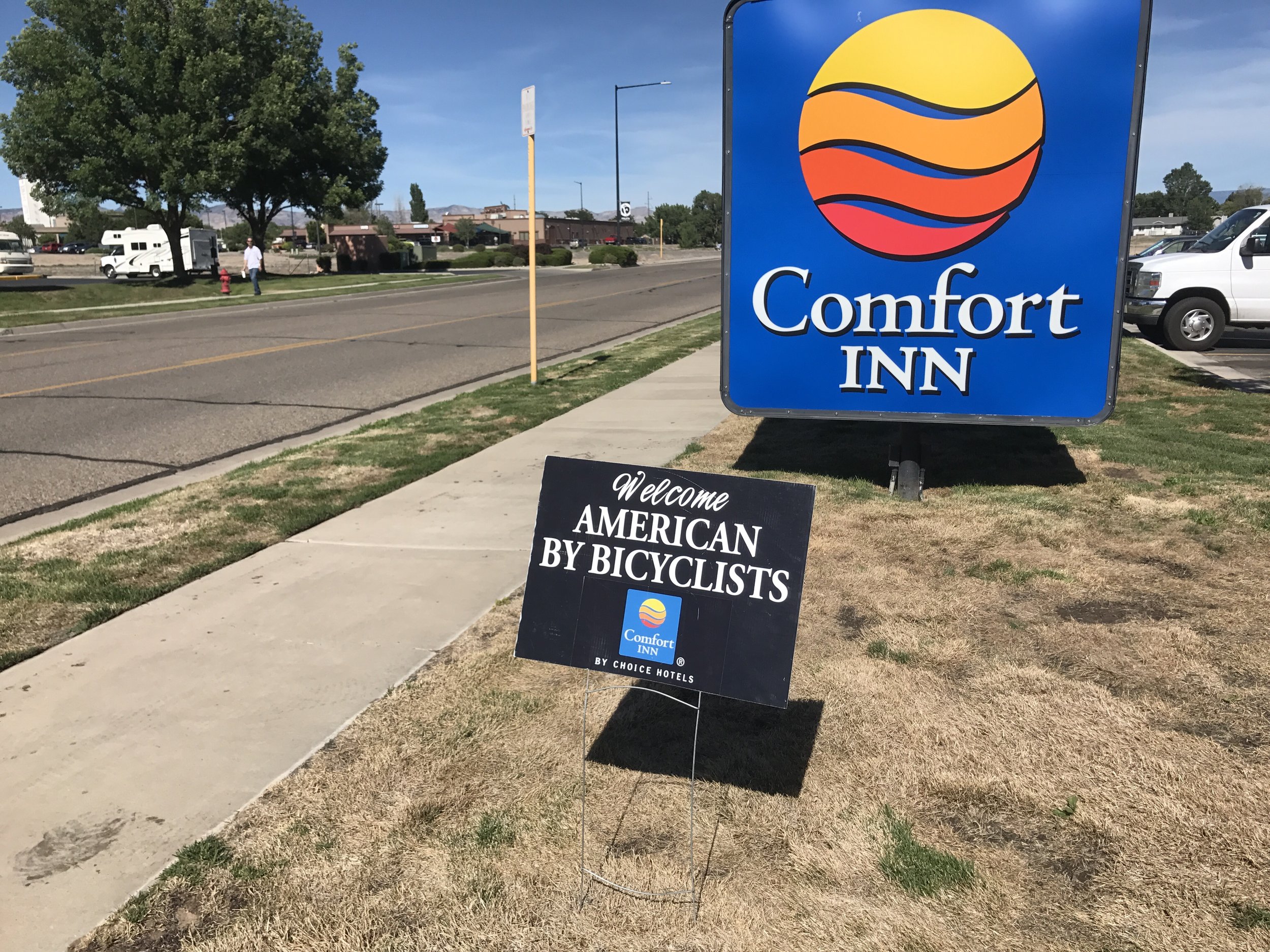 So Long, Utah
Mileage: 90 Miles
Total Climb: 3,600 feet
Weather: Hot. Very hot, all day.
Our way into Colorado takes us out of the famed melon growing community of Green River and across the great desert expanses of Emery County. The first thing we experienced when reaching I-70 was a constant headwind that belied the flat nature of the beginning of the ride. We tried to get out as early as possible, since the weather on this stretch is usually very dry, and very hot, but that only put us on a timer, like preheating an oven.
We rode right past the route to Arches National Park that some us had gone to the day before, and further across the wide nothingness filled with brush and punctuated by rocky plateaus on either side. The space in between towns was enormous, with even the stretch between the first and second SAG stops being 40 miles simply due to the lack of services and shade afforded along that portion of I-70. When our cyclists finally DID reach the second SAG, they were treated to ice cold soda below an overpass which doubled as an awning.
On our way, we picked up a man named Mike who was walking along the highway because his van had thrown a fan belt. Upon trying to repair it with a spare he kept in his vehicle, he realized he had a broken or seized up idler pulley which was causing the fan belt to break. We found Mike with a gallon of water in hand trying to walk about 50 miles to Fruita, our destination, so he could find the pulley he needed to fix his van. He was on his way to the hardware store in Fruita to get some building supplies when all this happened, which should illustrate to you the kind of desolation our cyclists encountered on their ride today.
After the second SAG, the flat expanse of western Utah turned into rolling hills around the Colorado border. We caught some pictures of a few of our riders at the sign denoting the change of states and scenery. As they got closer to Fruita, the landscape became greener and their ride took them by the Colorado River. We were finally into a new state and beginning to see the Rocky Mountains off on the horizon. The next few days would be a very different kind of ride than today, and the desert of Utah will turn into the hills, mountains, canyons, and agricultural land of Colorado.