Day 14 - Provo to Price UT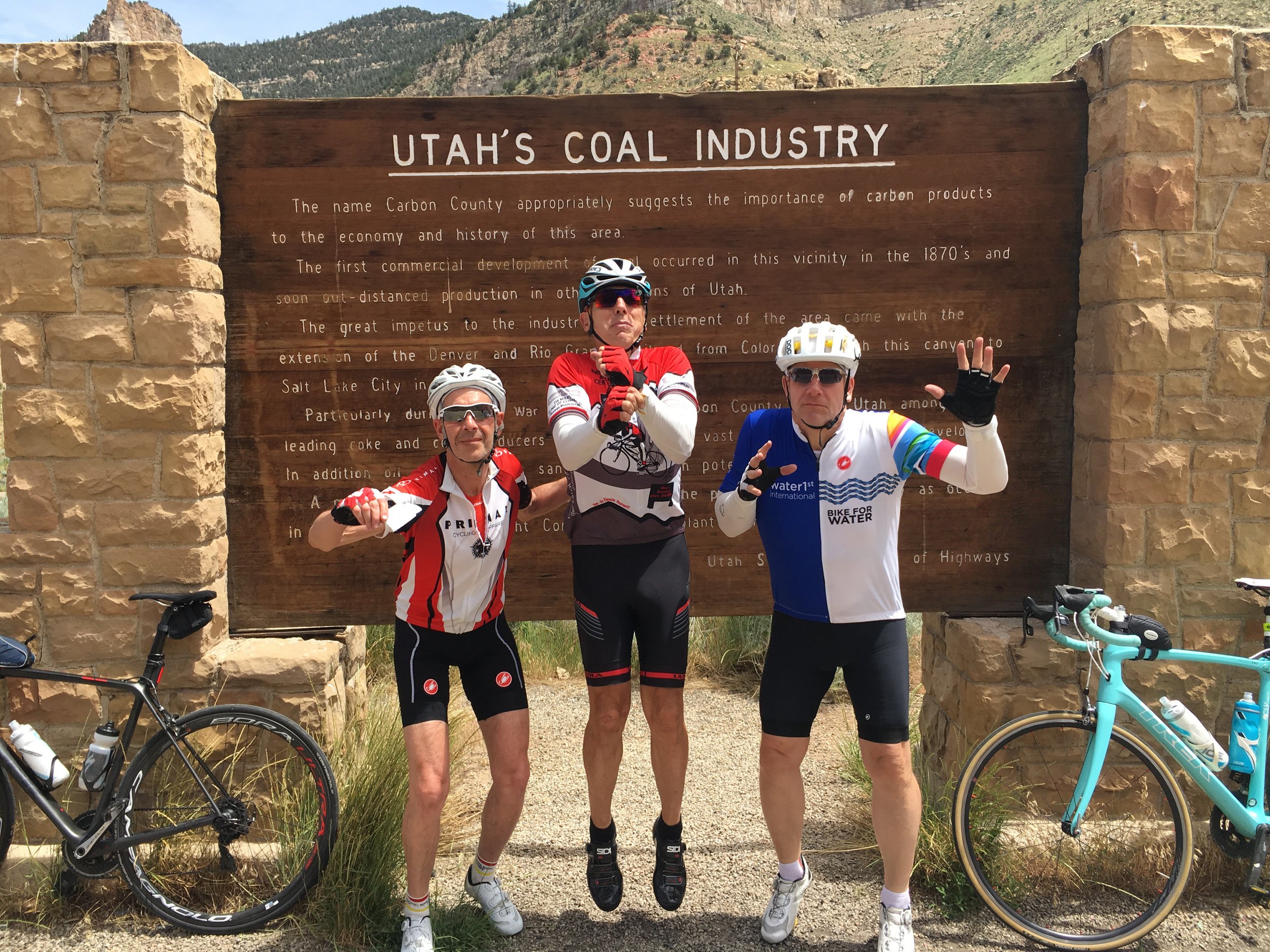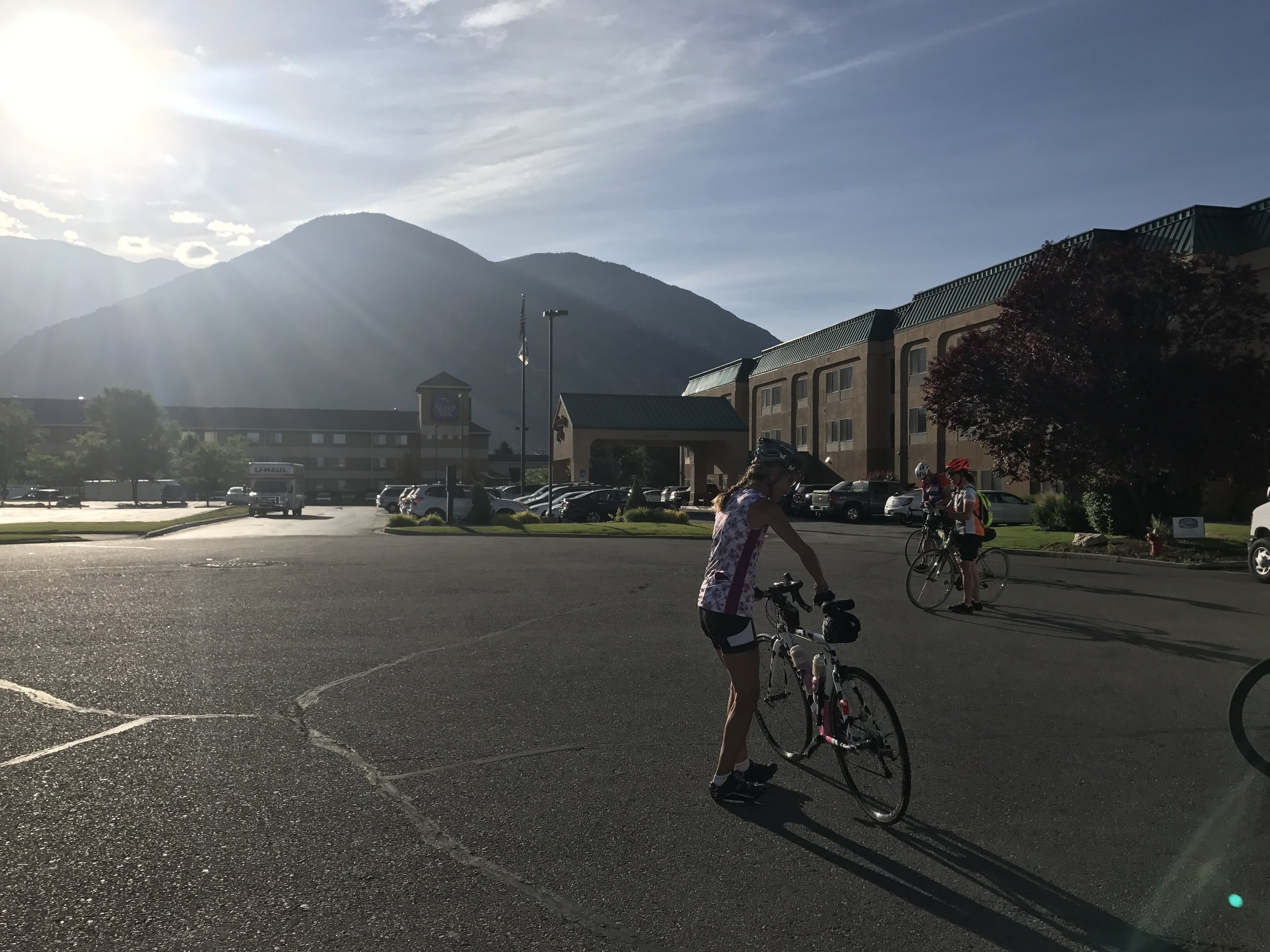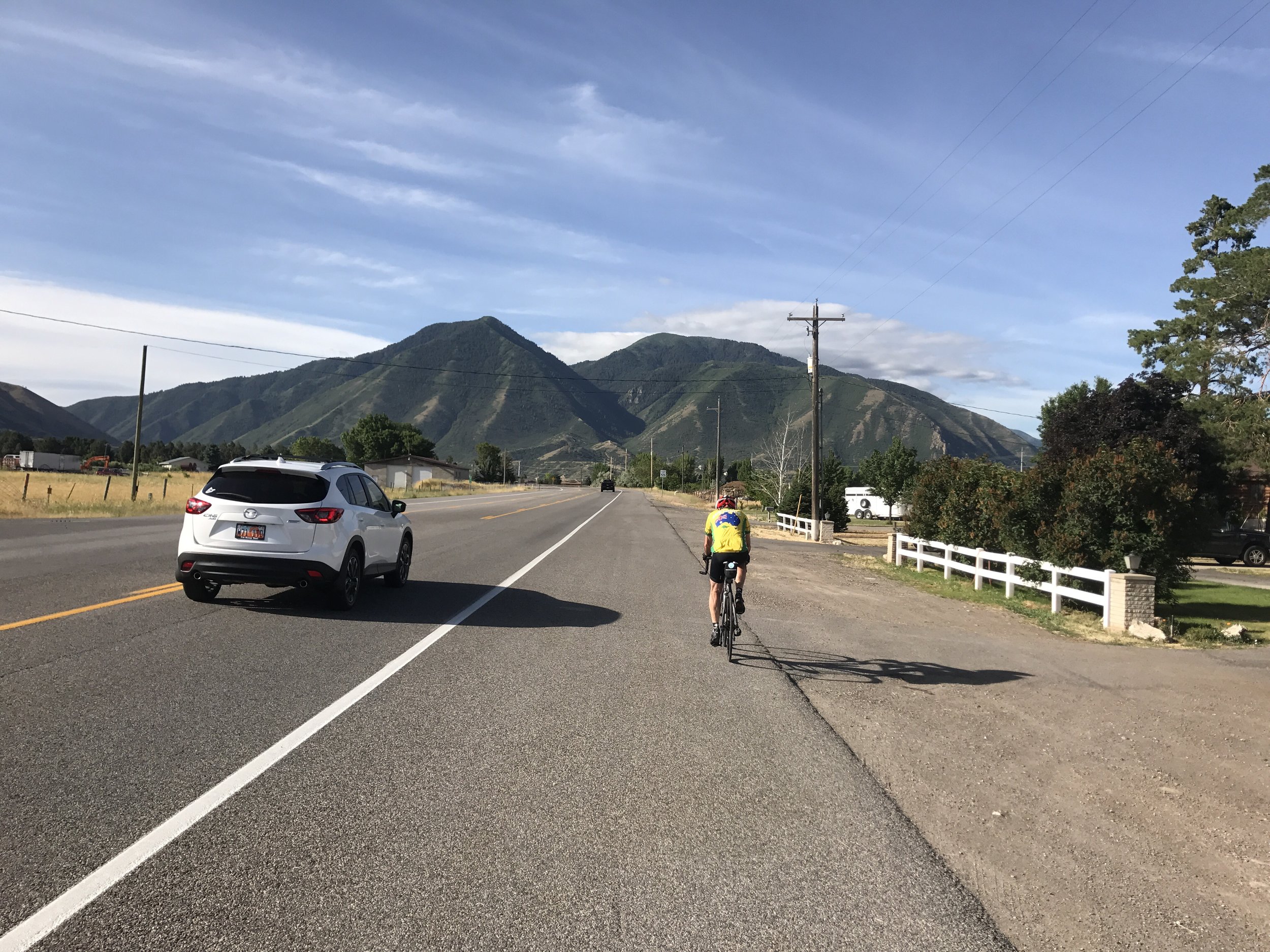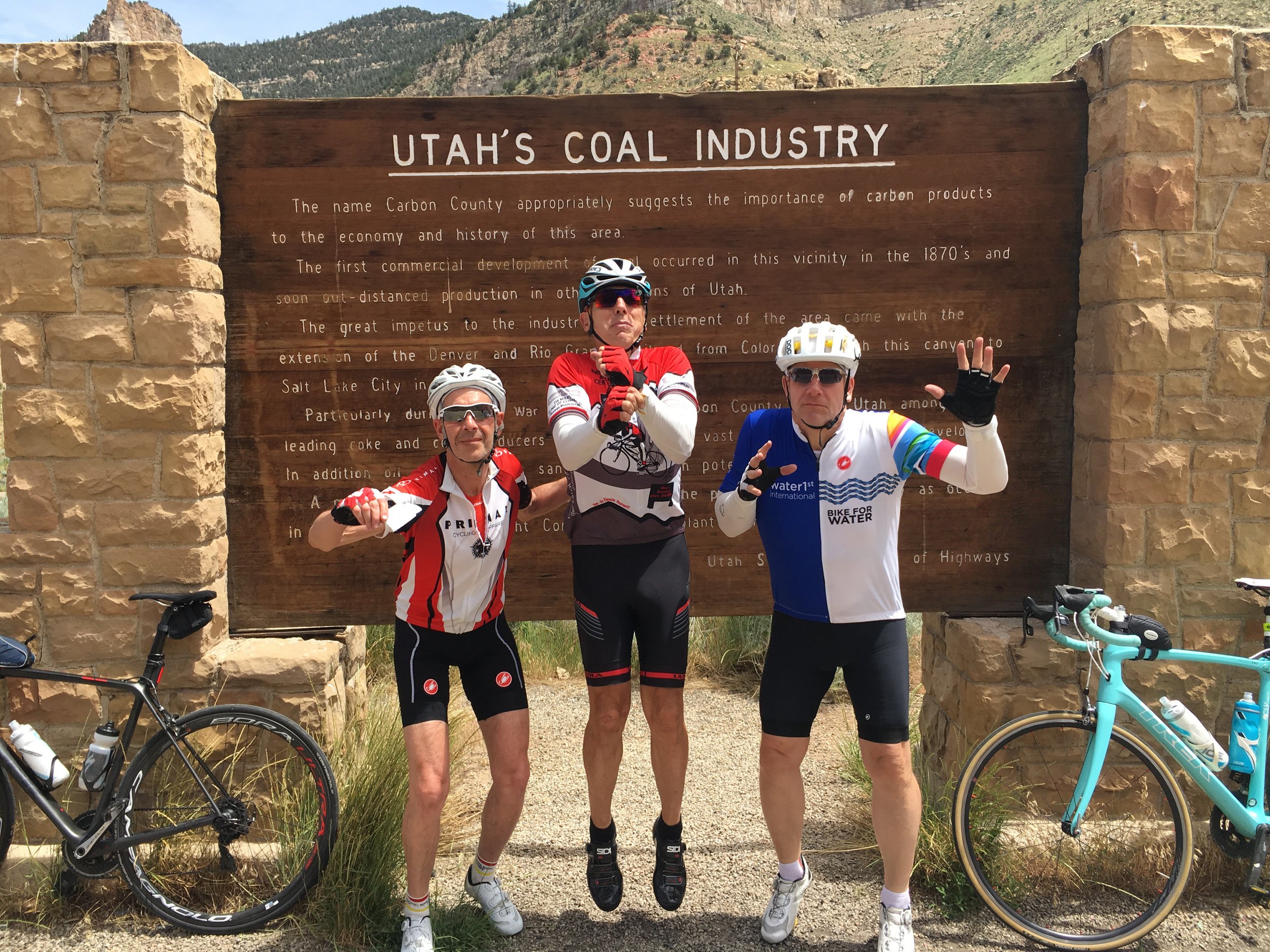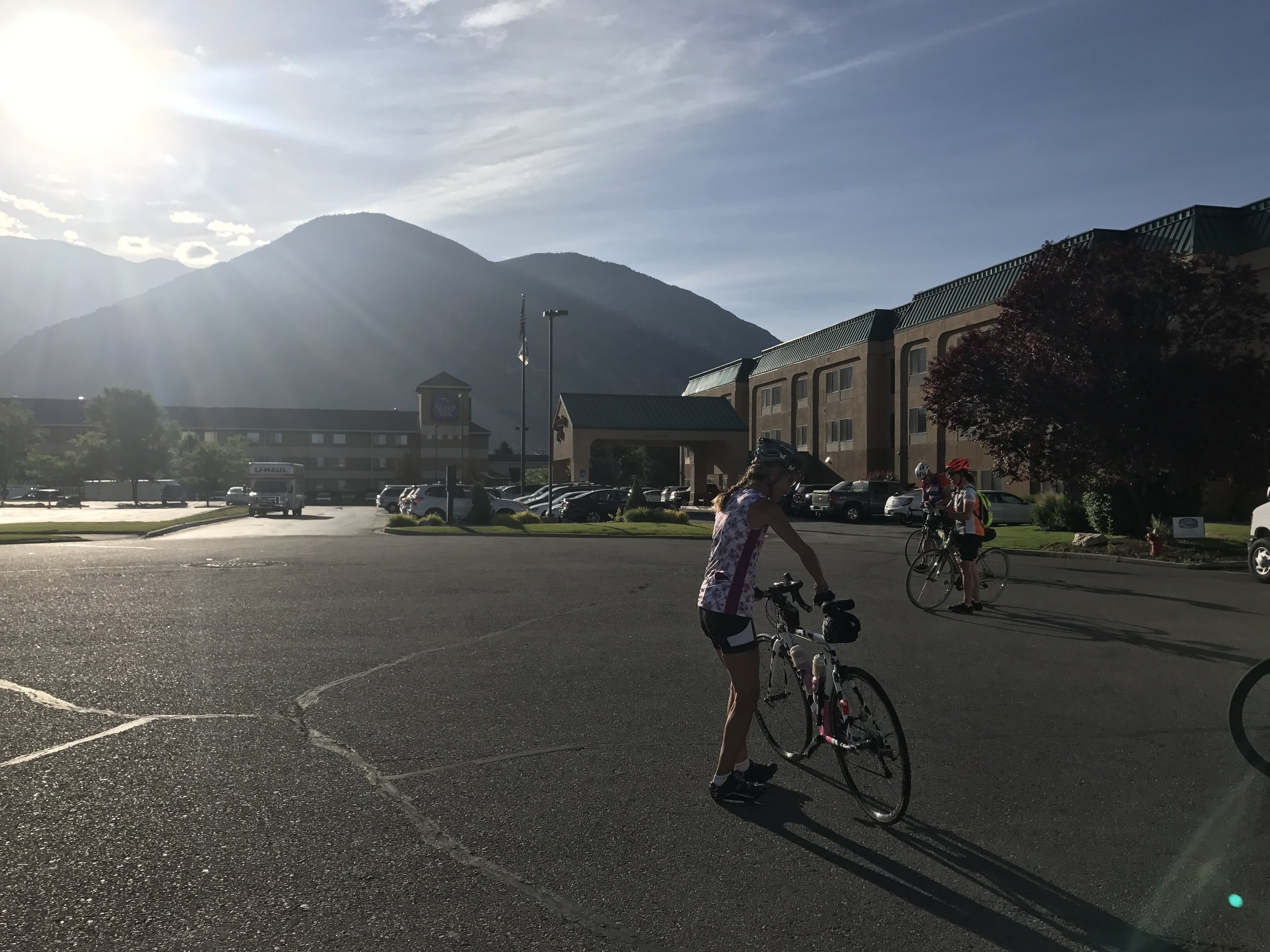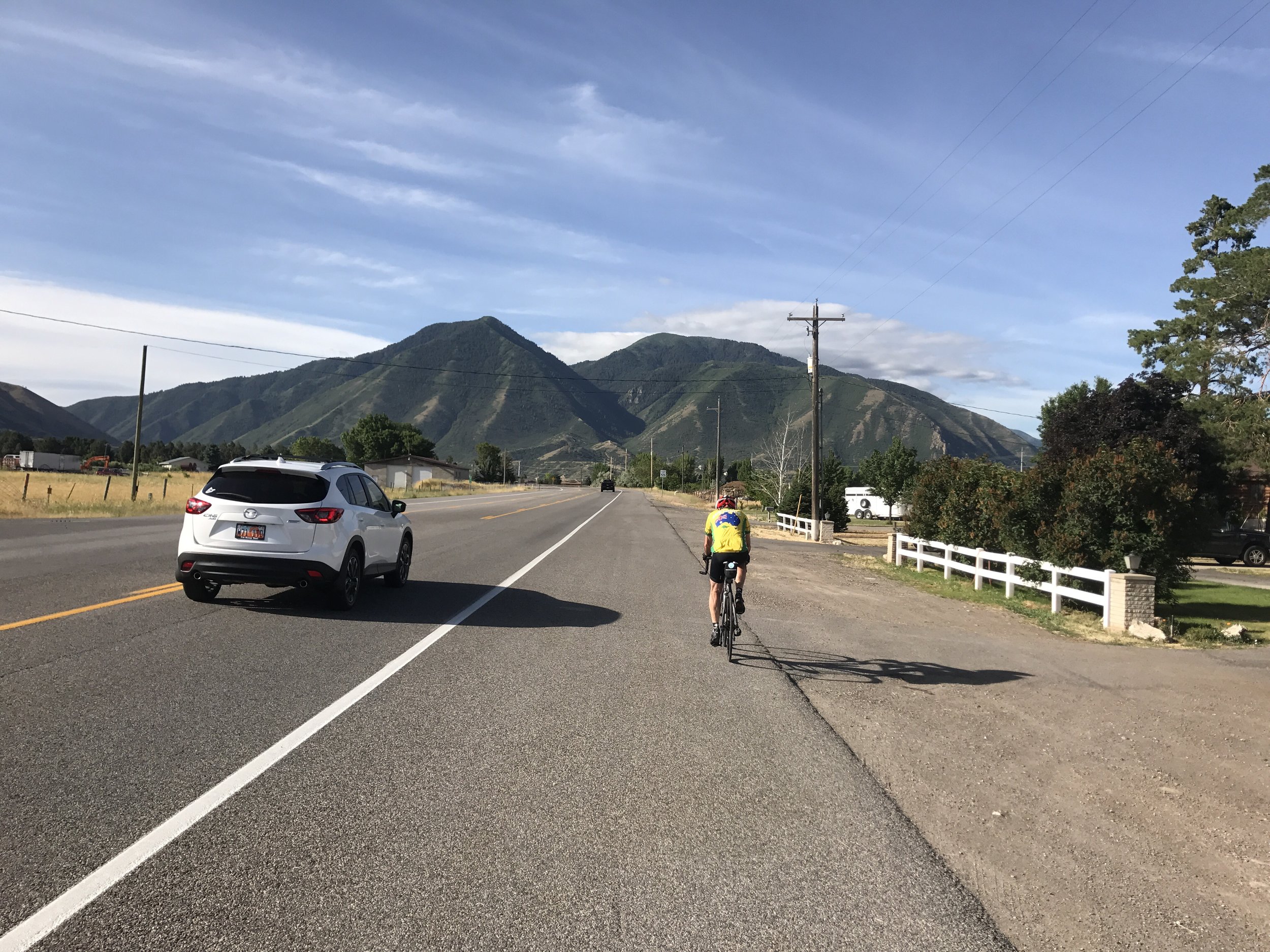 Fighting with Windmills
Mileage: 75 miles
Total Climb: 3,930
Weather: Cool in the morning, warming up, but not uncomfortable in the afternoon.
Yesterday's ride through Salt Lake City was a winding connect-the-bike-paths type of day, which is almost the exact opposite of whats in store for today's route. We started off lined on one side by trees, and the other by mountains, as we made our way through Provo. On one particular overpass, a few farmers waved at us as they worked and we headed eastward. We had left slightly later than we usually do, which meant people were out and about for their sunday activities, but traffic was still noticeably lighter than the day before.
We had a small climb that led up to a beautiful view of the mountains that lay ahead of us, and caught glimpse of the wind turbines that would spell our fate for the rest of the day. Luckily for us, they were turned in our direction and barely spinning, which meant the wind would be at our backs, if there was any at all. That's a really good omen when you're about to climb three thousand feet.
As our cyclists began the ascent toward soldier summit, they were treated to views of valleys and freight trains passing by. Even though the view was beautiful, it was important to keep our eyes on the road as much as possible since the shoulder we were riding on was not consistent. At one point, many of us had a close call with a house that was being transported up the mountain. It would be pretty ridiculous to get hit by a house in any scenario. As we continued to climb, and specifically near the SAG stop, we came parallel to a beautiful stream which had a family of ducks that seemed to be trying to make their way to the top as well. One of our riders noted that in the SAG stop itself, there was a turntable used to turn trains onto their proper tracks.
Once we reached Soldier Summit, we started to make our way back down. The road we were on seemed to be in what we'd call a 'transitional phase' with multiple sets of rumble strips, some visible and some not so clear, and wildly varying amounts of space to work with. As the descent got steeper, the shoulder got even more treacherous, now peppered with good-sized rocks and very new, very deep rumble strips that kept our speeds down. Luckily for us, traffic was fairly light and we didn't have to compete for room that much, and some riders took a lane so they wouldn't have to contend with the constantly changing conditions.
As the cyclists got into the town of Helper, the road opened up and allowed them to catch their breath after the stressful downhill they had just experienced on the way in. It was difficult, but nobody had any real issues and everyone had made it down safe. The support staff breathed a sigh of relief and we're sure the riders did as well once they saw their shoulder get nice and wide on their way into town. Some riders chose to stop at the Helper Museum, a tribute to the train engines that helped get freight up and over the mountains of Utah, while others ate oranges and cleaned their bicycles out front with the bike wash station the hotel provided. We lucked out big time with both the wind and traffic, and had no real problems. What a great day!