Day 11 - Wendover NV to Salt Lake City UT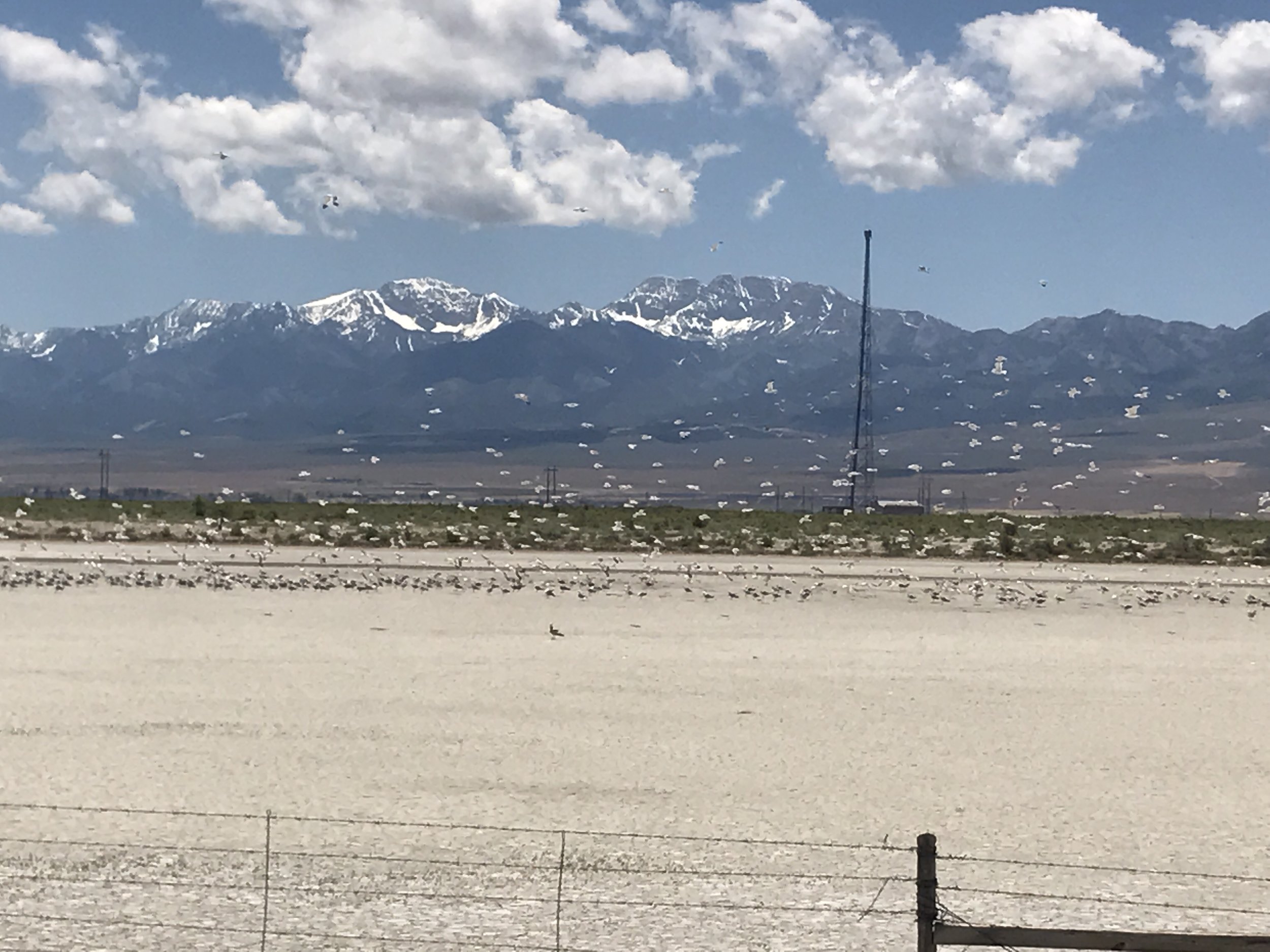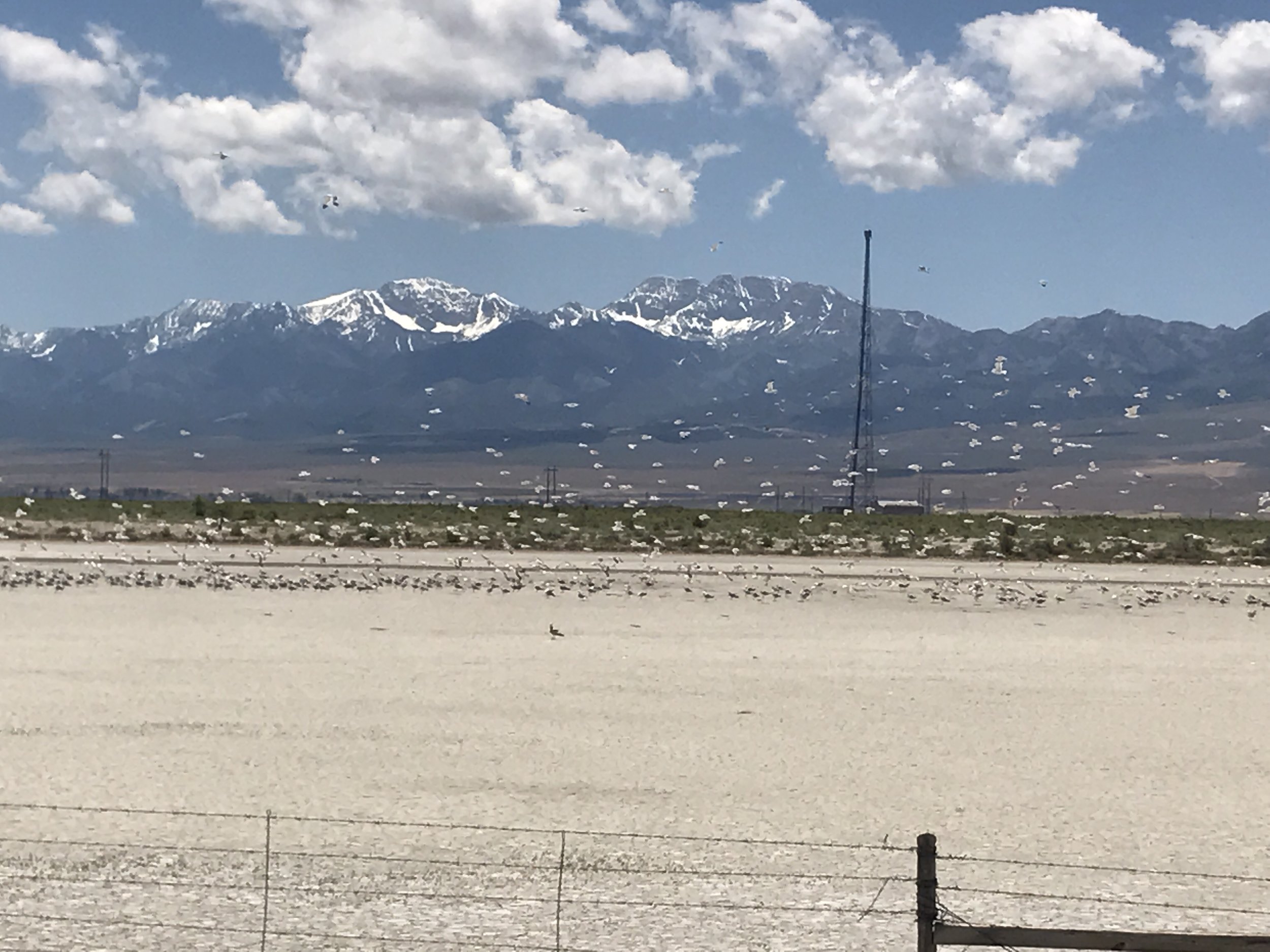 One Hundred Miles of Salt
Mileage: 119 miles
Total Climb: 1,450 feet
Weather: Cooler than normal to start, warming up later to around 85 degrees
We begin our 120 mile day with breakfast at 5 AM, partially to avoid the scorching heat of the Bonnevilla Salt Flats, and partially because we have just made the switch to Mountain Time… which is a pretty ironic name, if you consider the topographical features of the salt flats themselves. After loading up, it was time to get back onto I-80 once again. The Loneliest Road in America would lead us straight into Salt Lake City and our rest day, but it wouldn't be short and it wouldn't be easy.
A few miles after getting onto I-80 a few of our cyclists got off at a rest area where they could climb onto an overlook and take in a view of the area where land speed records are set, and all types of wheeled vehicles are pushed to their limits. Some riders got pictures of a plaque in the rest area memorializing the area, and others just found shade there for a little while. This is also the area where the Enola Gay, the military aircraft that dropped the first atomic bomb, was based out of. After around 20 more miles, our cyclists passed a large roadside sculpture known as the 'Tree of Life' which did well to break up the beautiful but monotone scenery of white moonscape with a mountainous horizon.
Most riders took a break at a small gas station/store in the town of Delle to fill up on water, and some were treated to a classic car show. There was an AMC Rambler, a Chevy Camaro SS, and even a Jaguar E-type that rolled through the station. They seemed to be just as impressed with our bicycles as we were with their cars, as well.
After the second SAG, our riders started to approach Salt Lake City in earnest. Some riders mentioned that while riding down one particular road they had approached a peloton that appeared to be in practice and being motor-paced. Finally, they came by the airport and past all the aviation themed streets to Admiral Byrd, where we would be saying goodbye and thanks to Rick, Randee, John, Bill, and Joe for riding with us through the western states. And now, our riders rest and reflect on the last eleven days of riding while preparing for the next fifty. See you in two days!