Day 10 - Elko to Wendover NV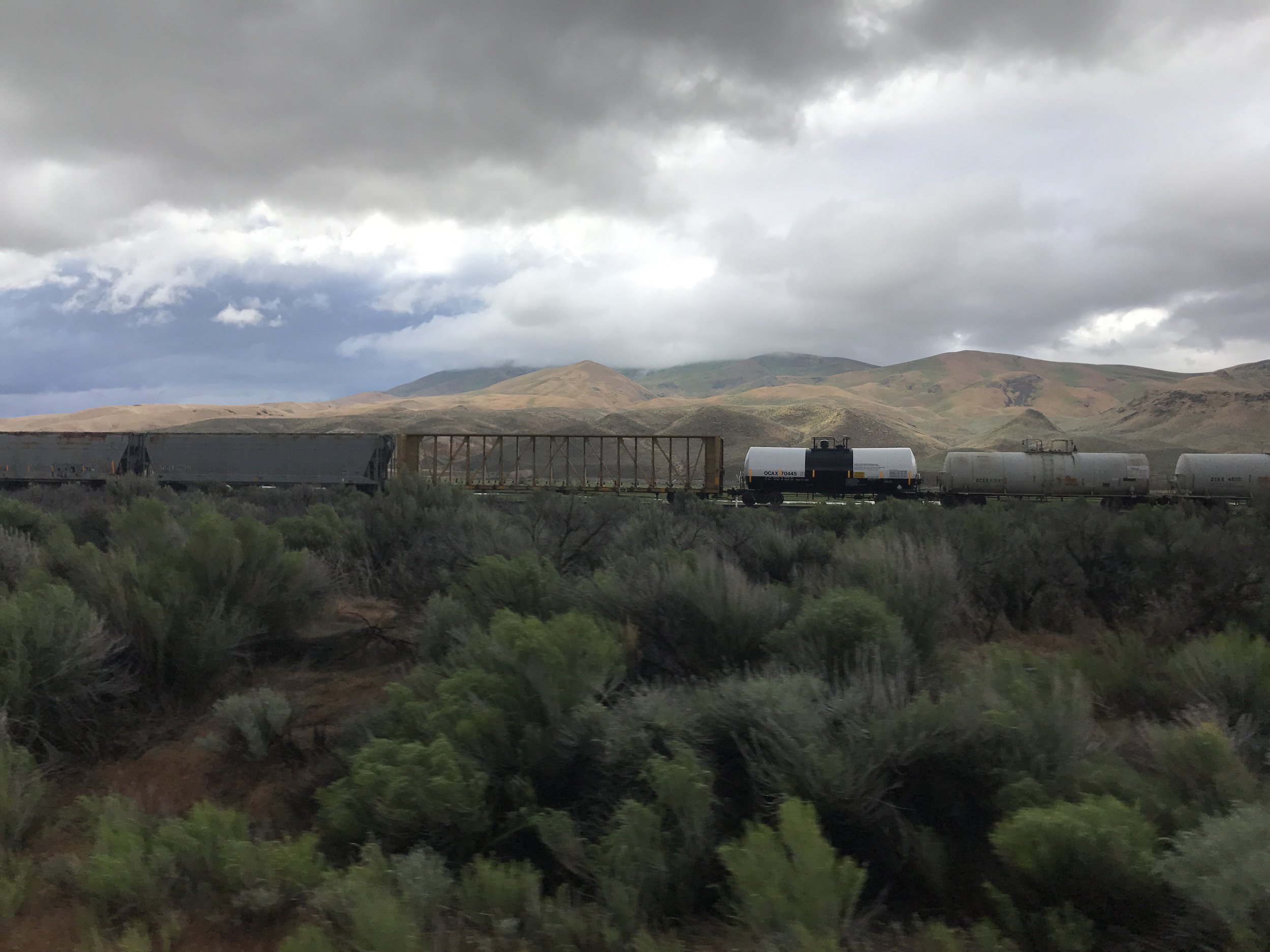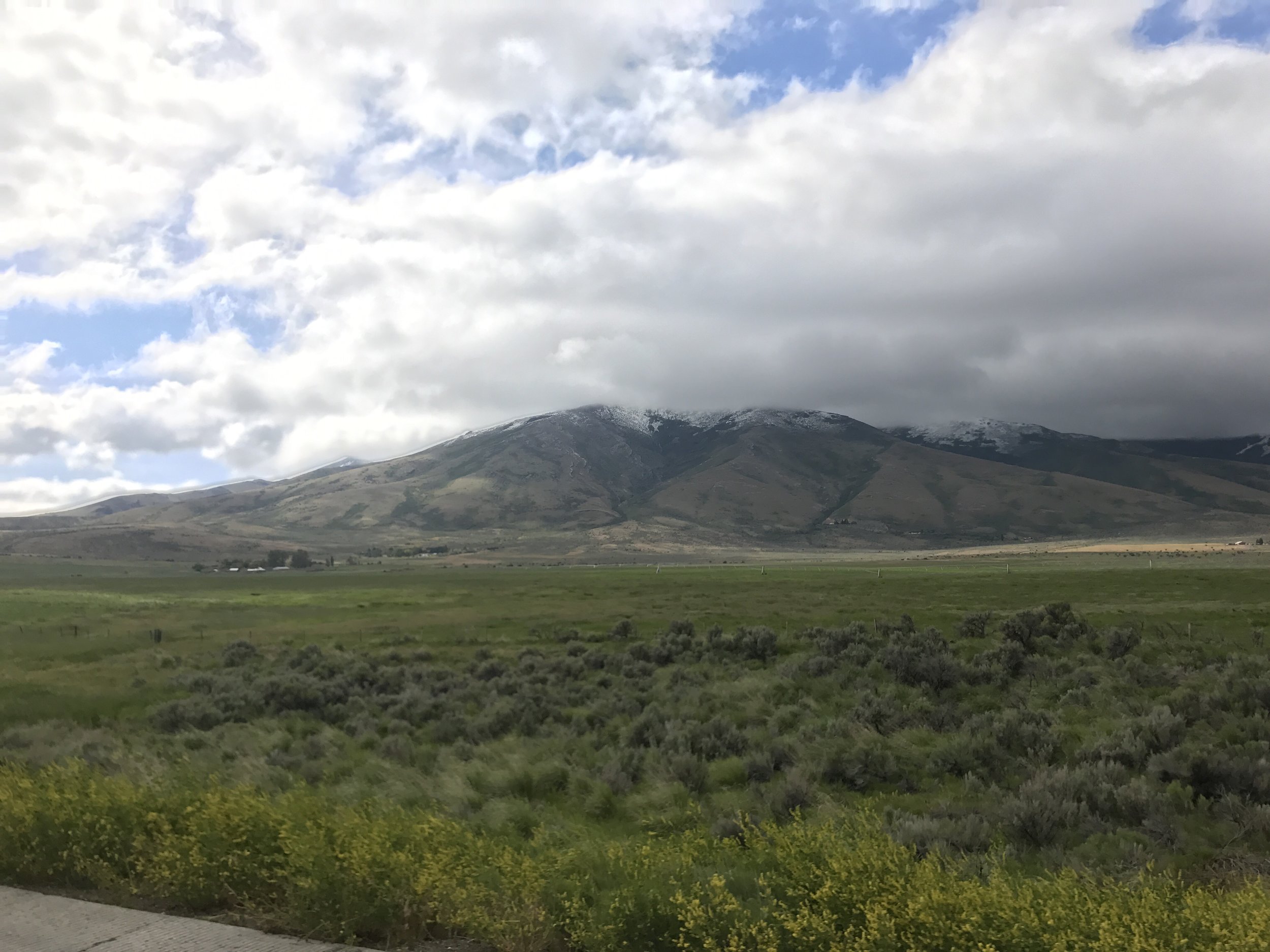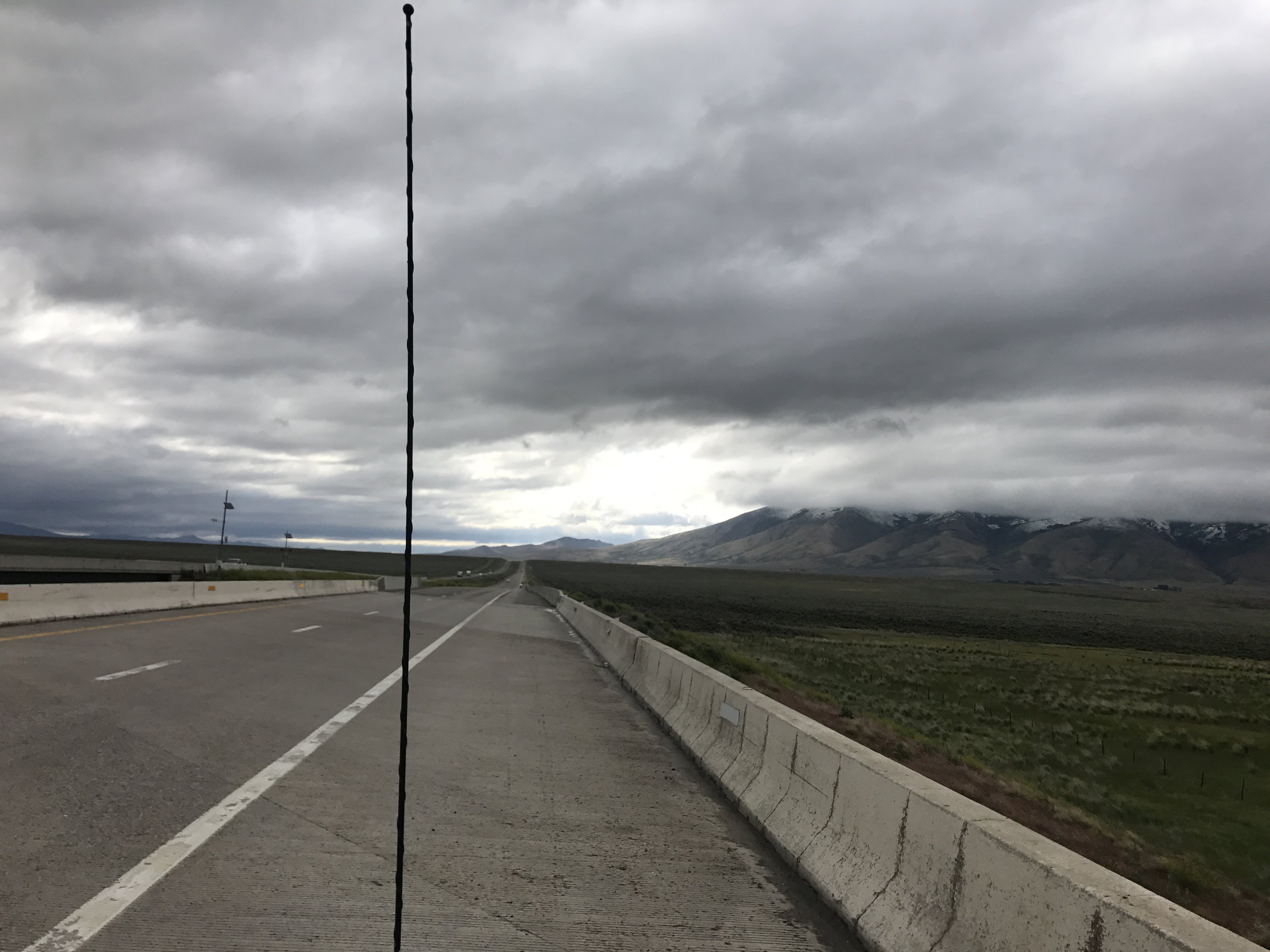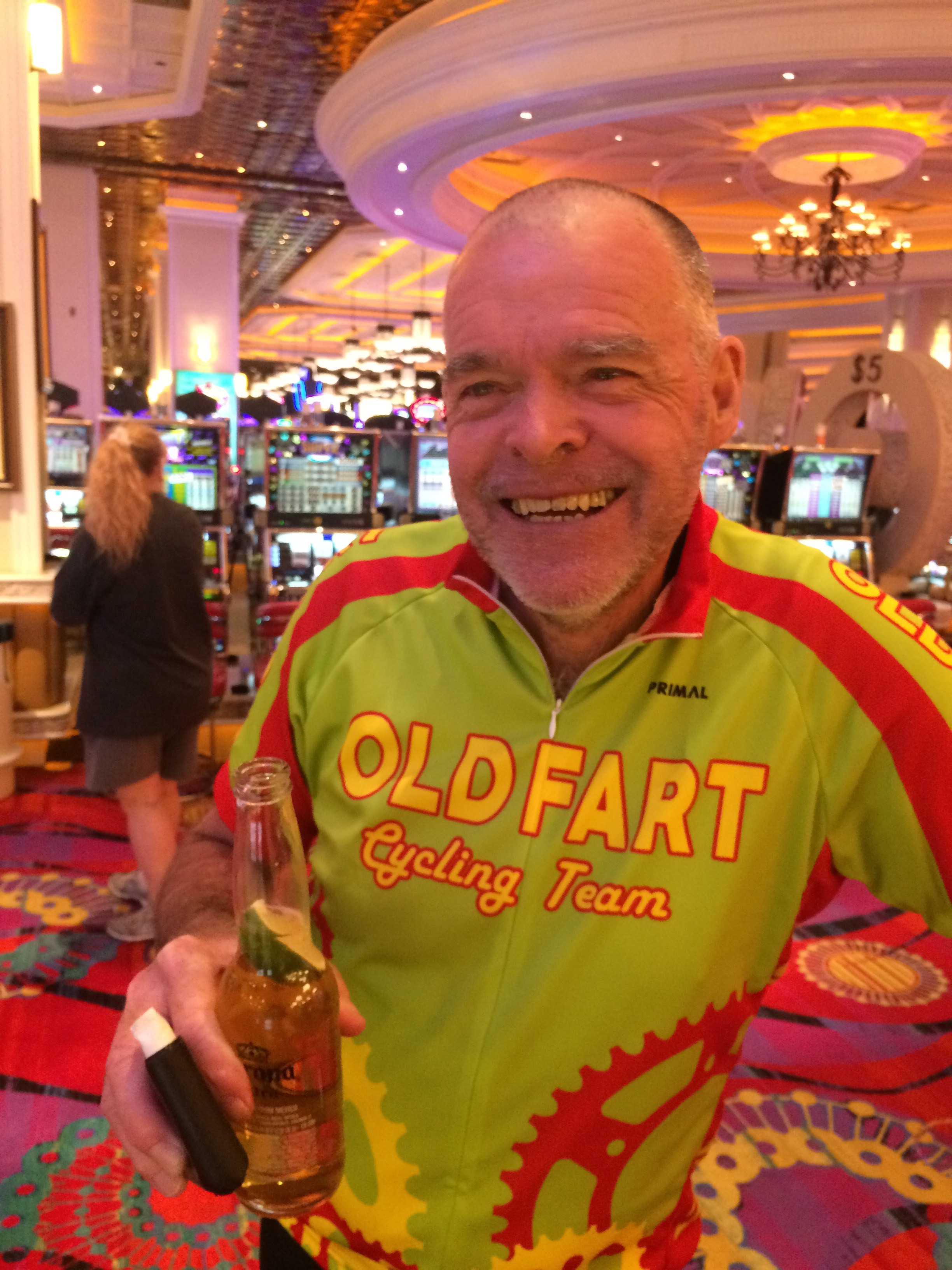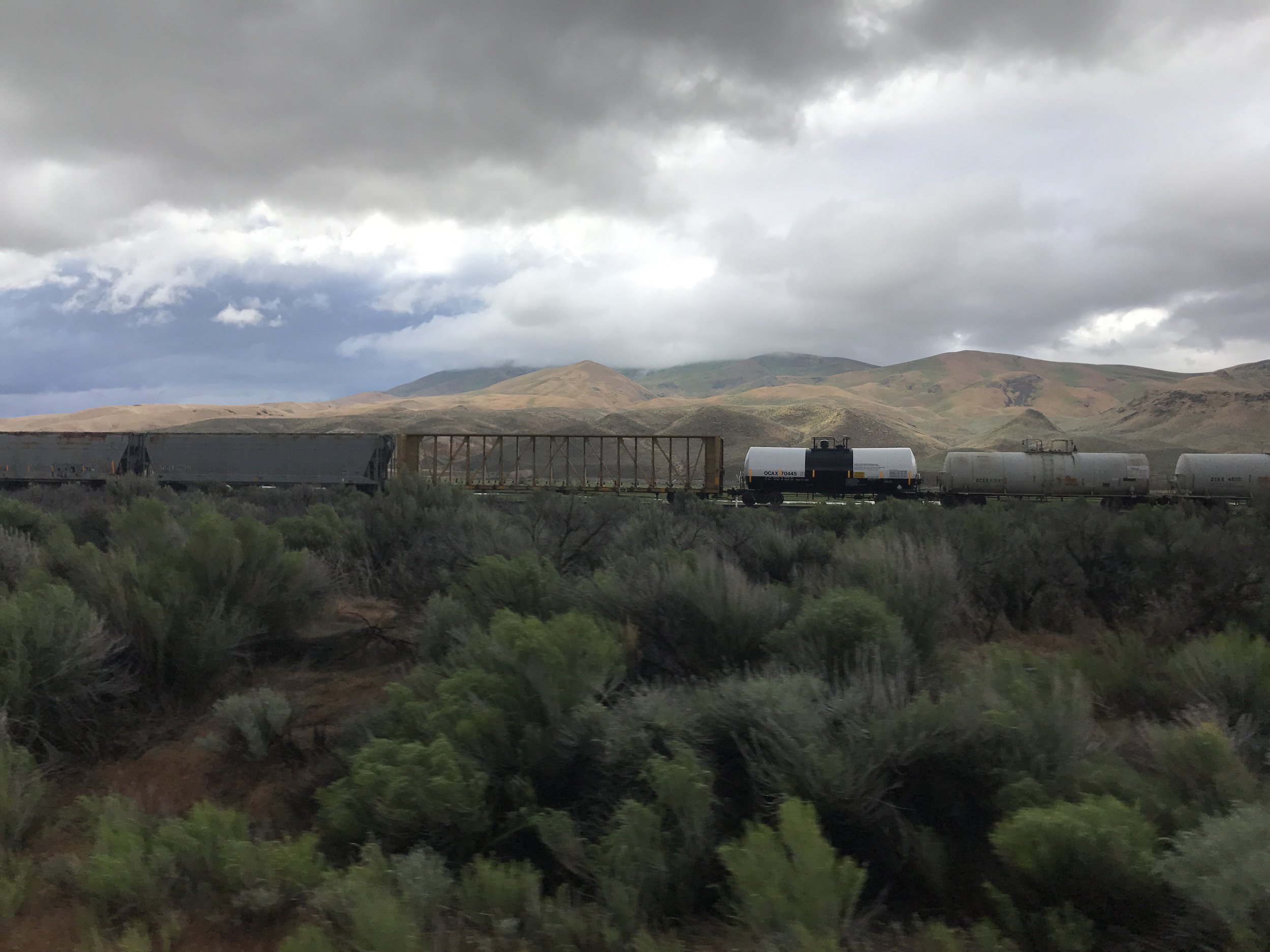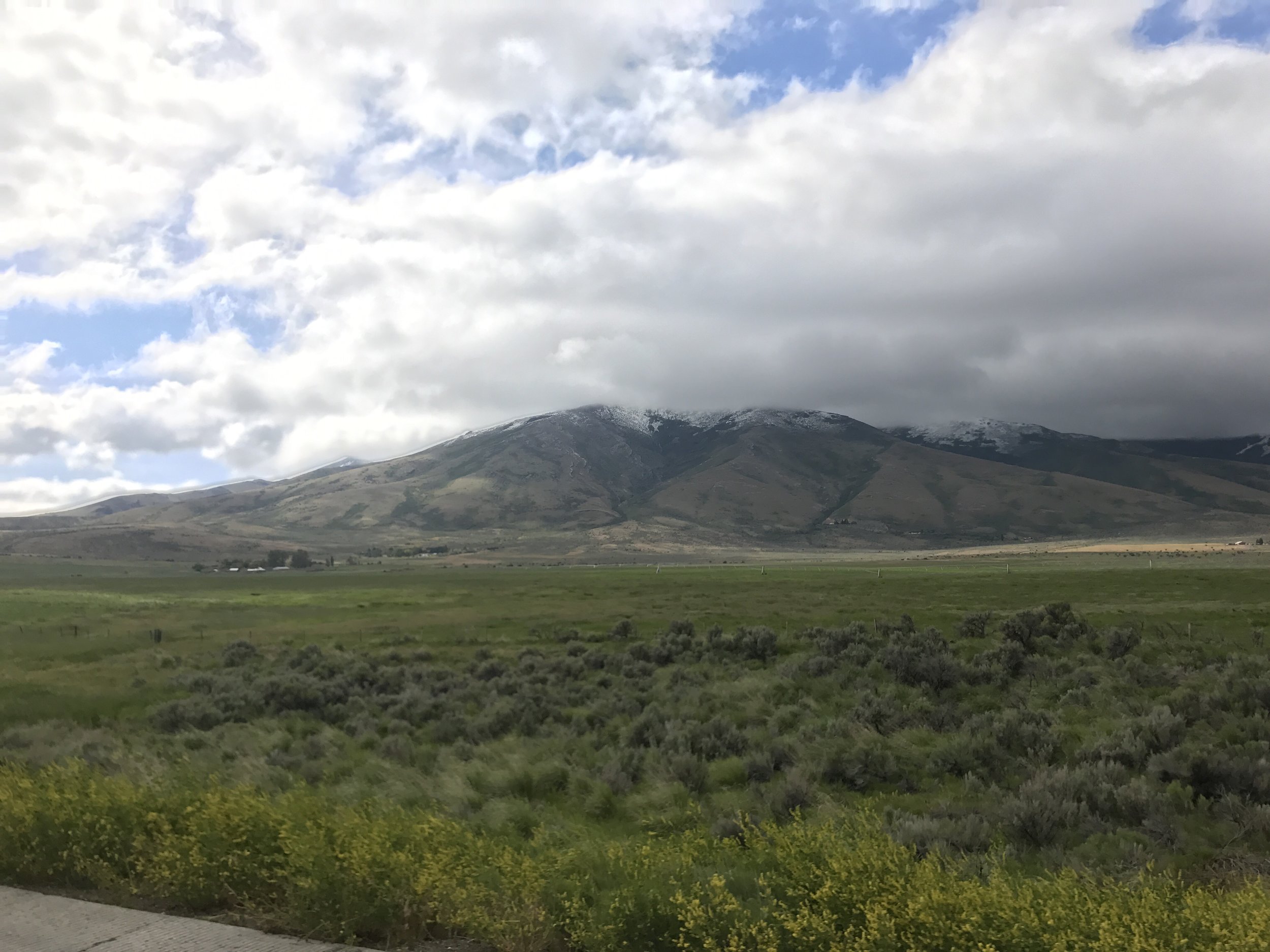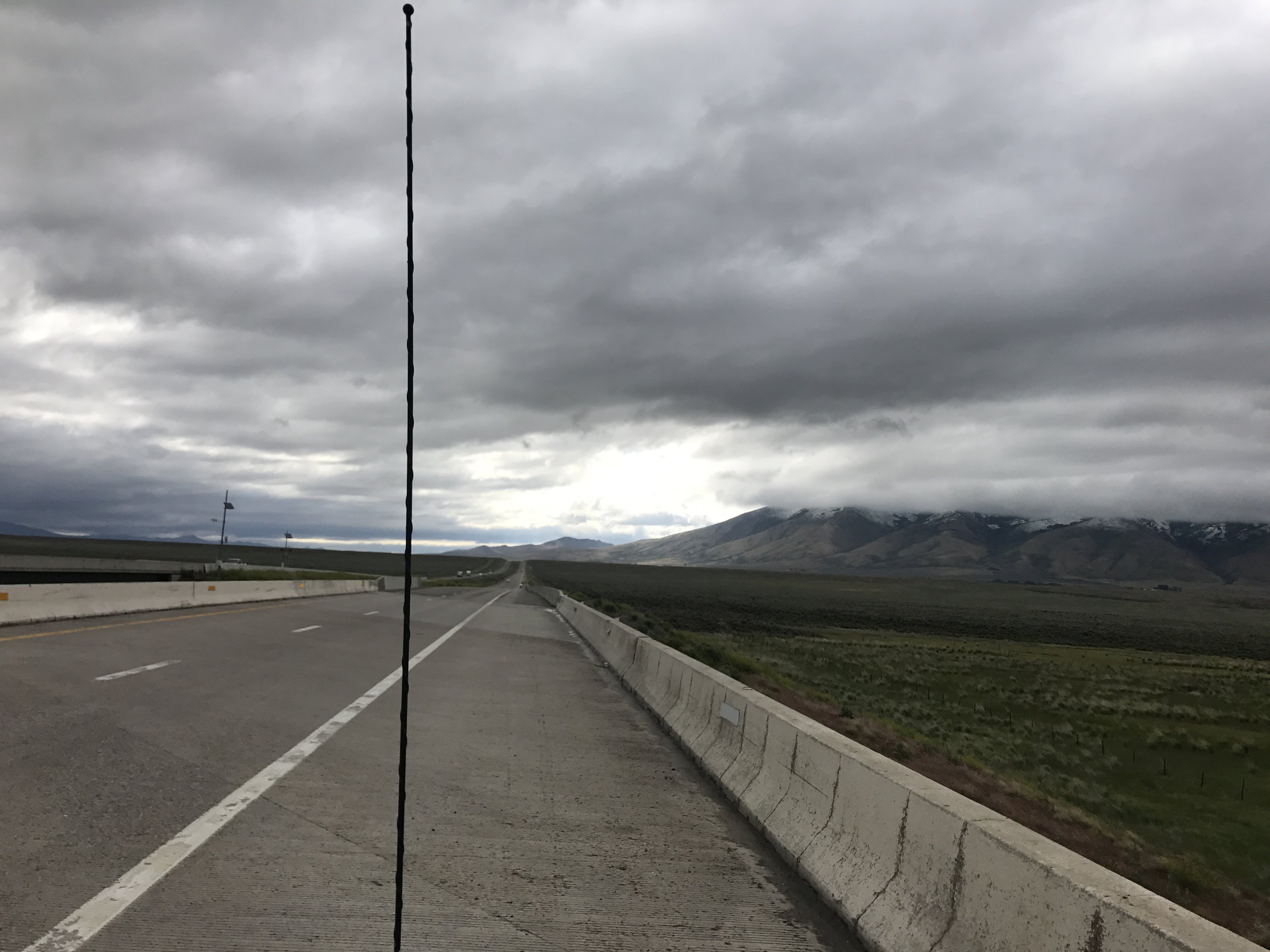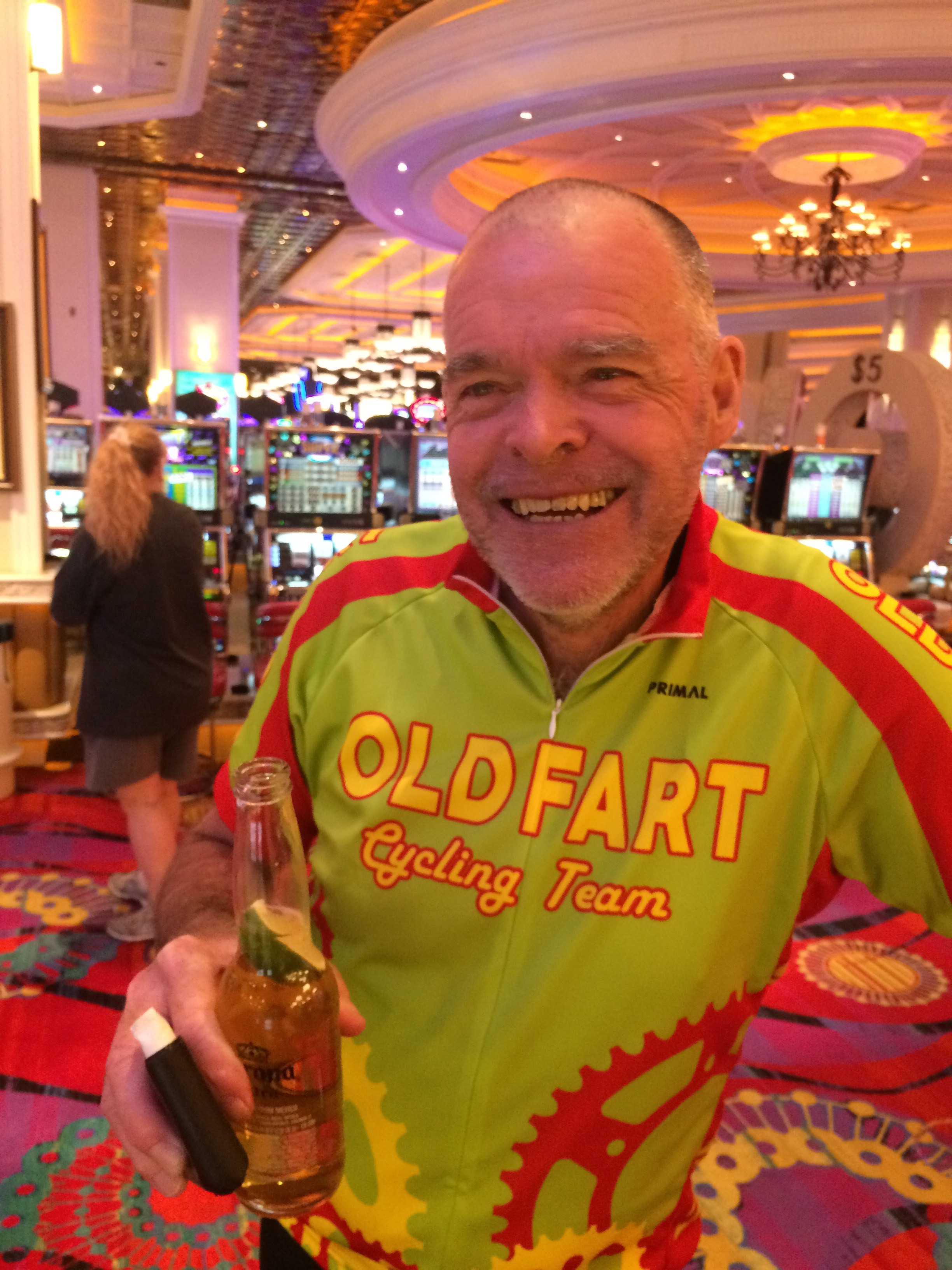 Into the Rainbow
Mileage: 108 miles
Total Climb: 3.350 feet
Weather: Still chilly, but warmer as the day progressed
After yesterday's surprise blizzard, we had our fingers crossed for as little precipitation as possible. Whatever reverse rain dance our group did seemed to have worked, because come morning time it was dry, even if it was still cold. Today's ride would take us through Starr Valley, which was next to a place called Deeth, allowing for some fun signage and photo ops. Compared to the day before, the first half was calm and relaxed, even if there was a slight headwind.
The cross country cyclists passed by greens, reds, and browns as they ascended and descended the hills of the Sierra Nevadas. There were a few flats along the way, mostly due to the precipitation of the previous days bringing all the wire and rocks to the shoulder of I-80. One rider even managed to run over a drill bit which got stuck in his tire, requiring it to be replaced.
We went up to Pequop Summit, which is where we had our second SAG stop featuring a very curious chipmunk who was very interested in our trail mix. He'd soon get his fill, as the wind kicked up and blew a container off of our table. All this wind got us curious since the day had started with a slight headwind and, by now, had swung around to our backs. We wondered just how much a push we were now getting. A few clicks later and we found out they were experiencing sustained tailwinds of 20-30 mph with 50 mph gusts… thats a serious tailwind especially considering the upcoming 8 mile descent.
As we came down from Pequop Summit, we could see the road up ahead for 10 miles or so, almost up until the still-under-construction wildlife crossings where our riders had to dismount their bicycles and walk for about a hundred feet. Soon, after passing these little surprises, our cyclists reached the last summit of the day and descended into the town of Wendover. Wendover is a casino town on the border of Nevada and Utah which seems to serve as recreation for people who live in a state where gambling is not legal and would like to partake. We stayed in the colorful Rainbow Hotel and Casino, where one of our Australians, Ian, even won a few hundred dollars. He wouldn't have enough time to play as much as he liked however, as we were now on mountain time and would have a long, flat day ahead of us. Onward to Salt Lake City!