Day 8 - Winnemucca to Battle Mountain NV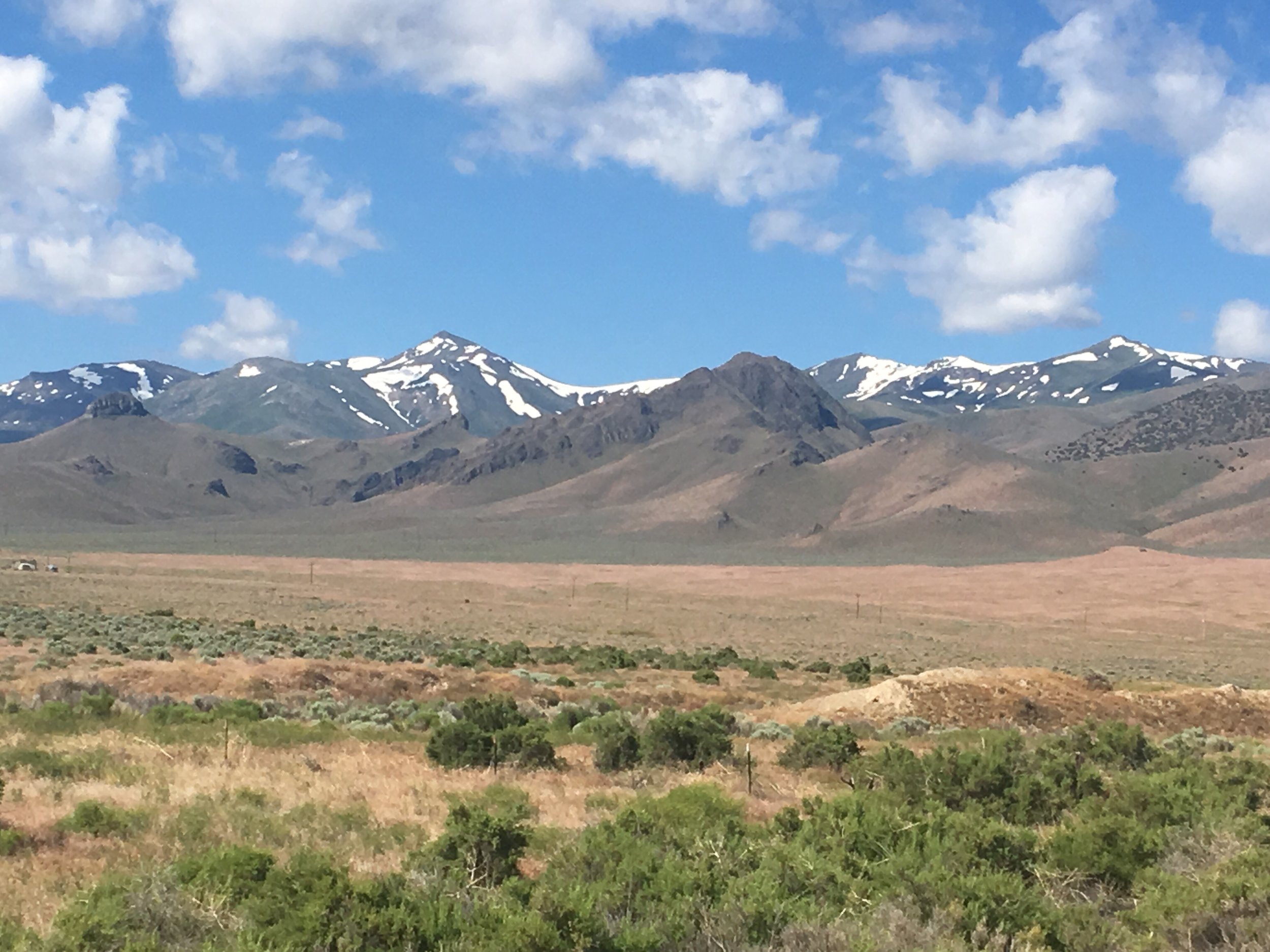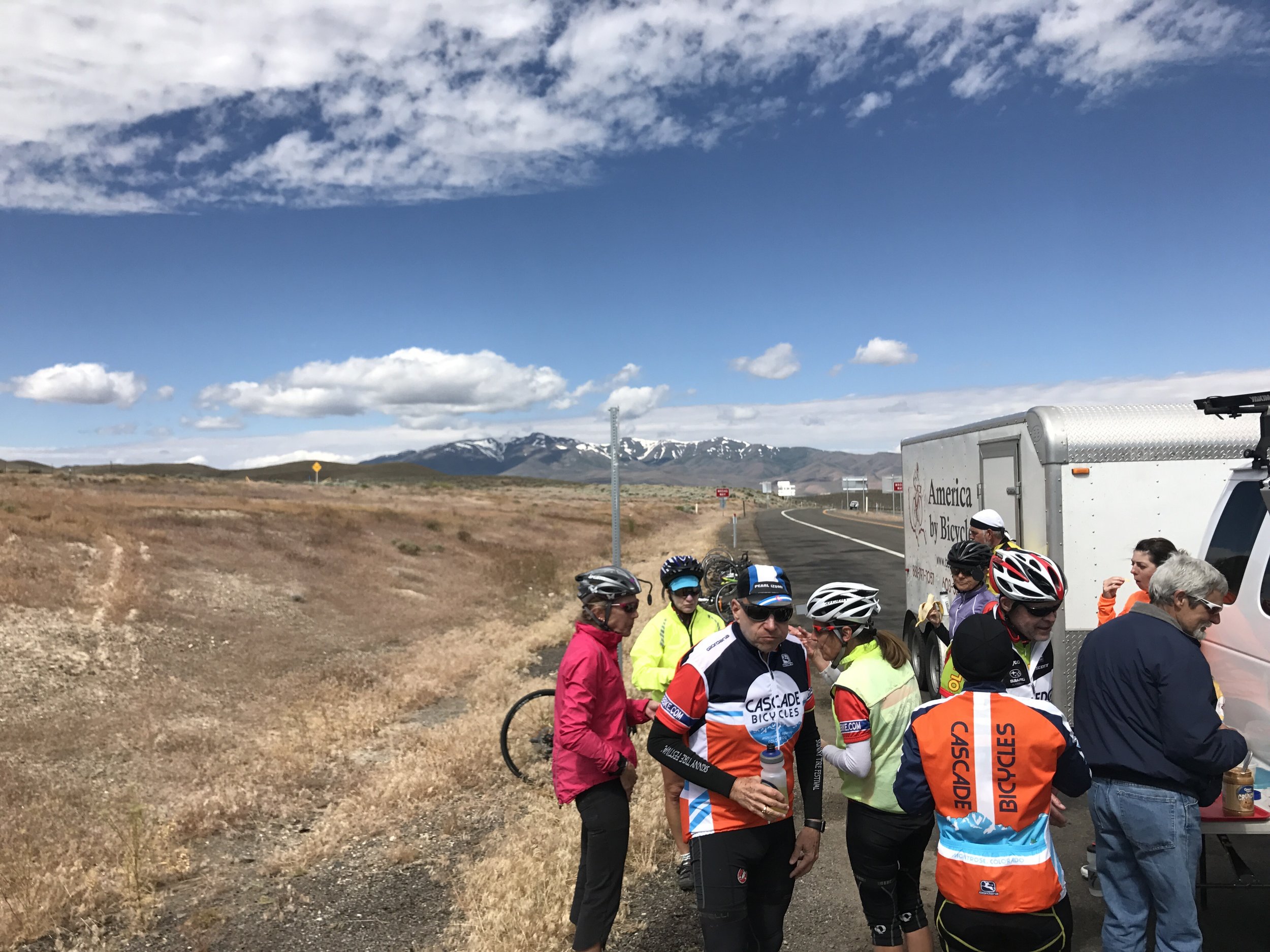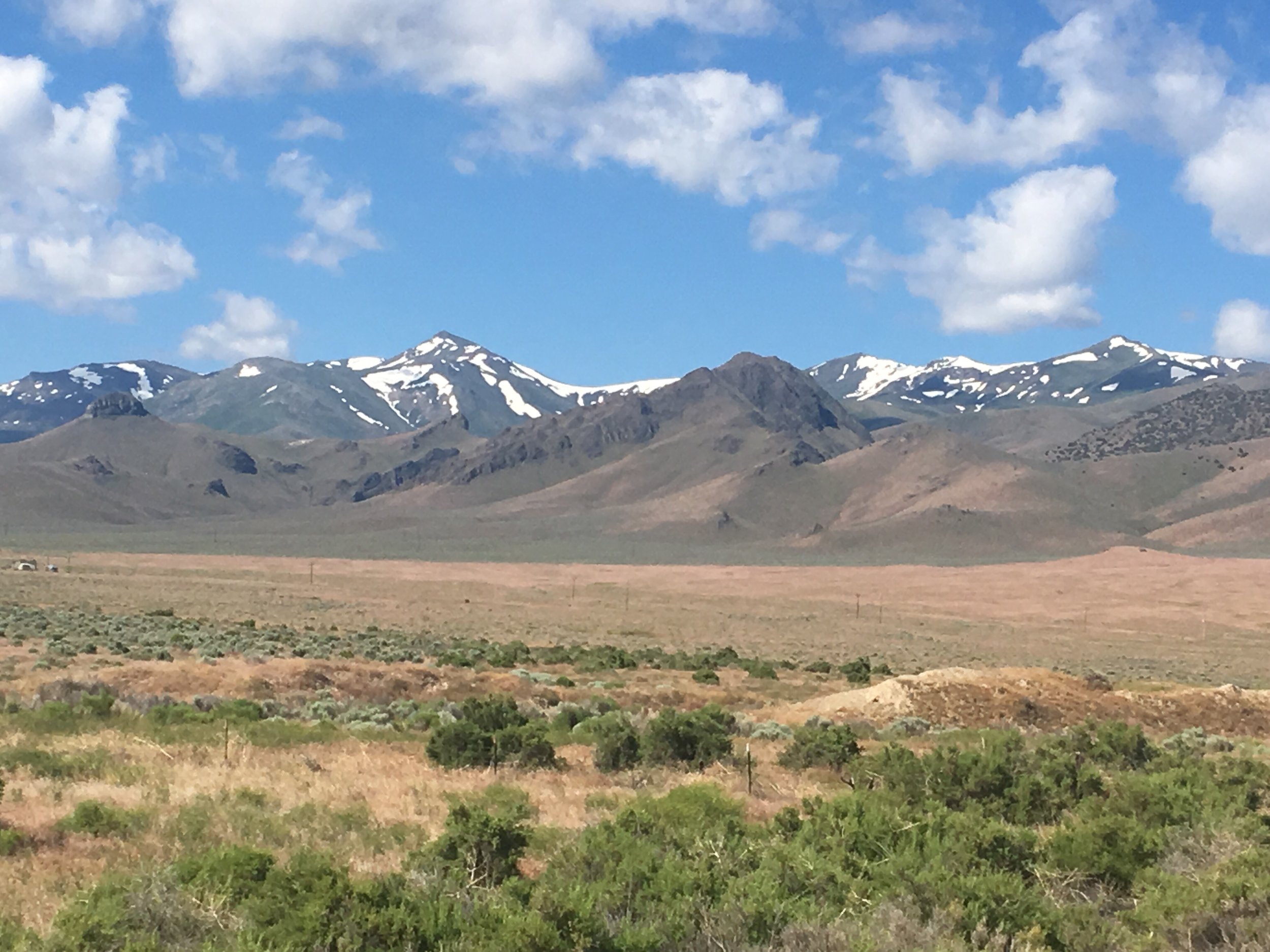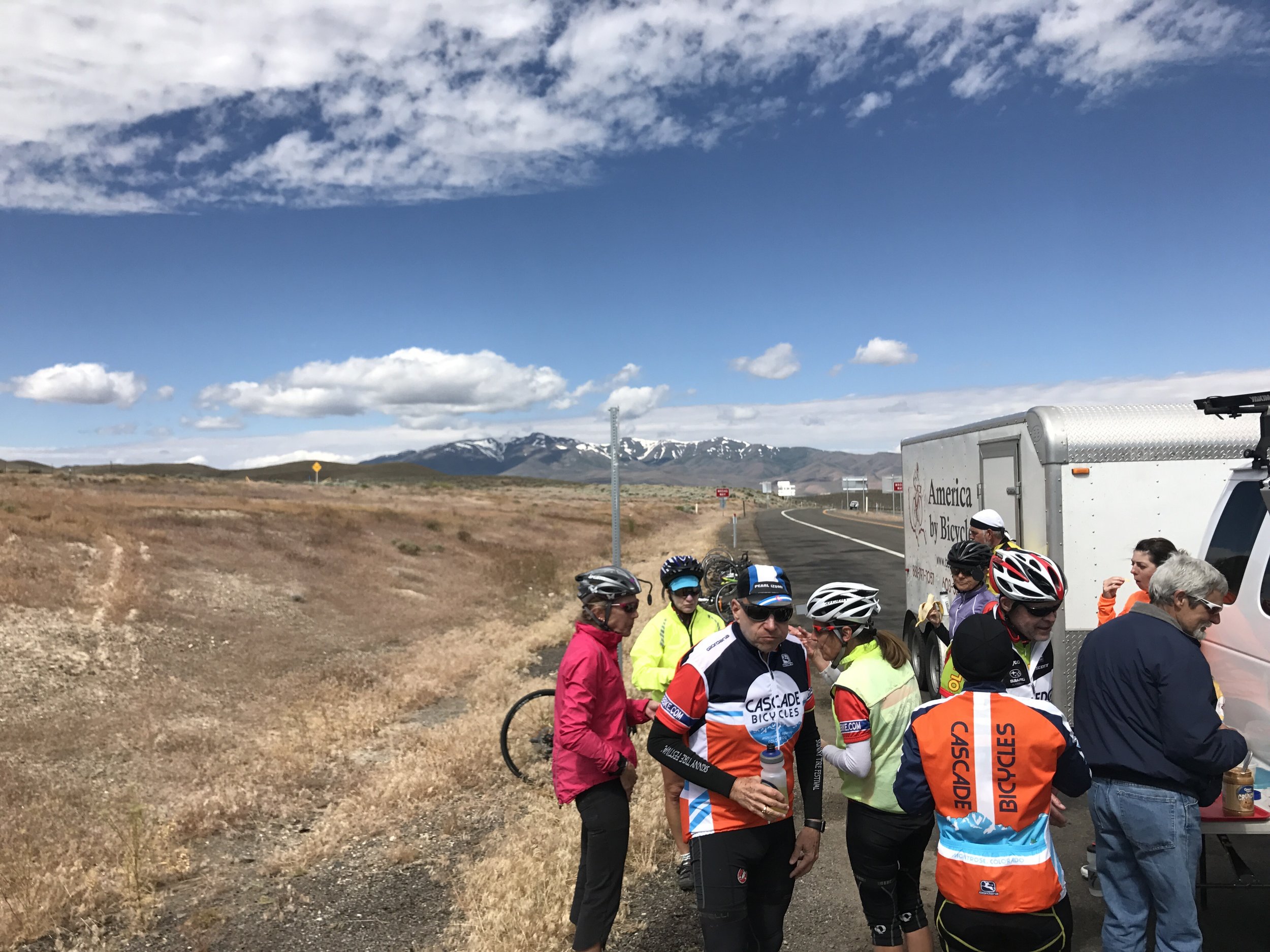 A Gap And A Blur
Mileage: 56 miles
Total Climb: 1,650 feet
Weather: Still unseasonably cold with a decent tailwind
On the morning of this stretch, we wondered: how hot will it get? Even with all the sun, we had been experiencing confusing frigid mornings which never seemed to fully disappear. At breakfast, some riders went outside just to double-check the weather reports they had seen and confirmed for themselves the oddly low temperatures that we were about to bike through. When it came time to load and take off into the desert once again, our cyclists were mostly clad in arm and leg warmers, jackets, and tights.
Today was a short day with almost all of the climbing taking place up and over Golconda Summit, where our cyclists did their own rendition of the classic "Sound of Music" as a few of them made some rather creative restrooms over some high-grassed hills across from where our only SAG stop for the day was set up. The view from the summit was amazing, and you could see the road you were to ride next laid out ahead of you for miles.
Over the next 5-10 miles we descended into the desert with the wind at our backs, a nice push that kept a few of us doing over 30 mph until it completely flattened out. To break up the monotony which was the High Desert, we encountered a few hundred rumble strips, which our tour leader rode over, counted, and played a guessing game with the total. We entered town past a few closed down gas stations (one with a clapped-out Ford Mustang SVO parked in front) and past Bakker's Brew, where a group of our riders took respite and grabbed refreshments while they waited for their rooms to be prepared, as most of them arrived very early in the day. This turned out to be a stroke of luck for our group, because as the sun came down, so too did the temperatures… and the rain. As we ate dinner and watched the USA vs Mexico soccer game, we wondered how this would affect our ride into Elko, NV tomorrow, but we could only wait and see.