Day 35 - Fond du Lac to Manitowoc WI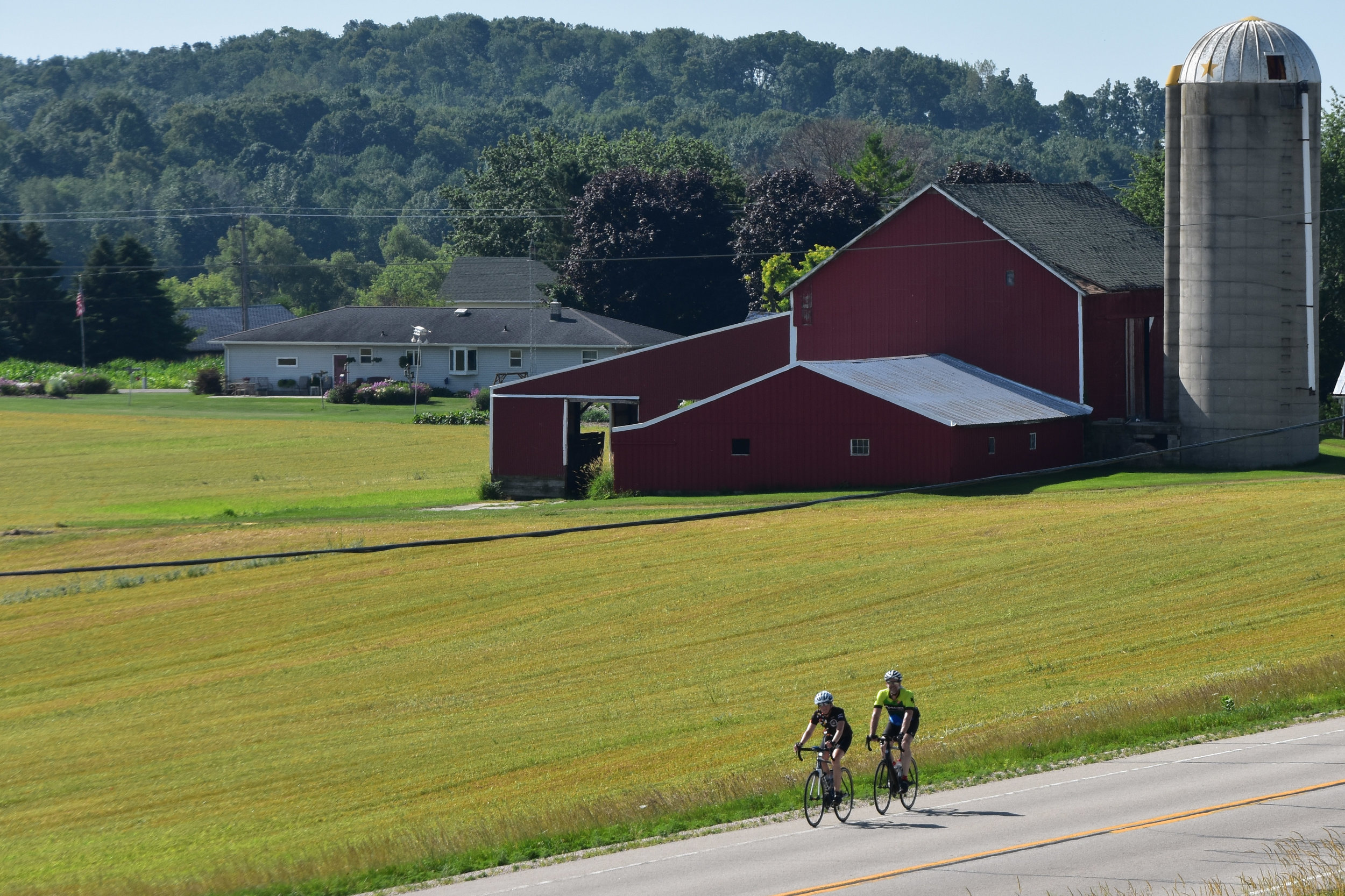 Crew's Log…
Mileage: 61 miles
Climbing: 1350'
Weather: Upper 60s to start. Mid 70s to end. Sunny all day long with mostly favorable winds.
Highlights of the day:
This was one of the calmest and sunniest Day 35s that most of the staff can remember. We're usually dealing with strong winds, usually in our face, or rain or both. It was sunny. Temperatures were moderate. Winds were mostly at our backs. We said Wisconsin would have some big shoes to fill in terms of keeping up with the great weather we had Minnesota. I think I can safely say thank you Wisconsin! Our time in your state was most enjoyable and the weather was amazing. Ok Michigan, now it's your turn! 🤞 🤞 🤞 🤞
Luggage load wasn't until 8:30 this morning so we could sleep in today! That was the theory. In reality, many of us were still up at 6:00. It's the routine. The brain & body seem to synch to it. The brain wishes it wouldn't. We'll sleep in again after the tour is over and we get accustomed back to real life. Hmmm… Real life? That can wait for a couple more weeks. Please?
The route started with a loop past a lighthouse at the southern end of Lake Winnebago. Photos were taken and we headed back out into Wisconsin dairy farm country. We passed HUGE dairy farms with building after building for housing and milking cows. We saw more of the large red barns and their associated silos. And rollers. Lots of rollers. Once again, the stereotypical version of a very flat Midwestern state was struck down as we flew down one hill only to be greeted by our next climb. To be fair, none of these hills were a big challenge for our riders and many were a lot of fun.
At mile 48 we were supposed to have our first glimpse of Lake Michigan. We certainly felt it as the temperatures dropped, however, a wide bank of fog completely blocked our view. I usually talk about some riders are surprised they could not see the far side of the lake. I guess that will wait for tomorrow on our 4-hour crossing into Michigan.
The day ended prepping bikes, clothing, vans, and riders for the next leg of the tour. Tomorrow is our "rest" day that includes the aforementioned 4-hour cruise across Lake Michigan. Big Ship, More Fun!