Day 48 - Latham NY to Brattleboro VT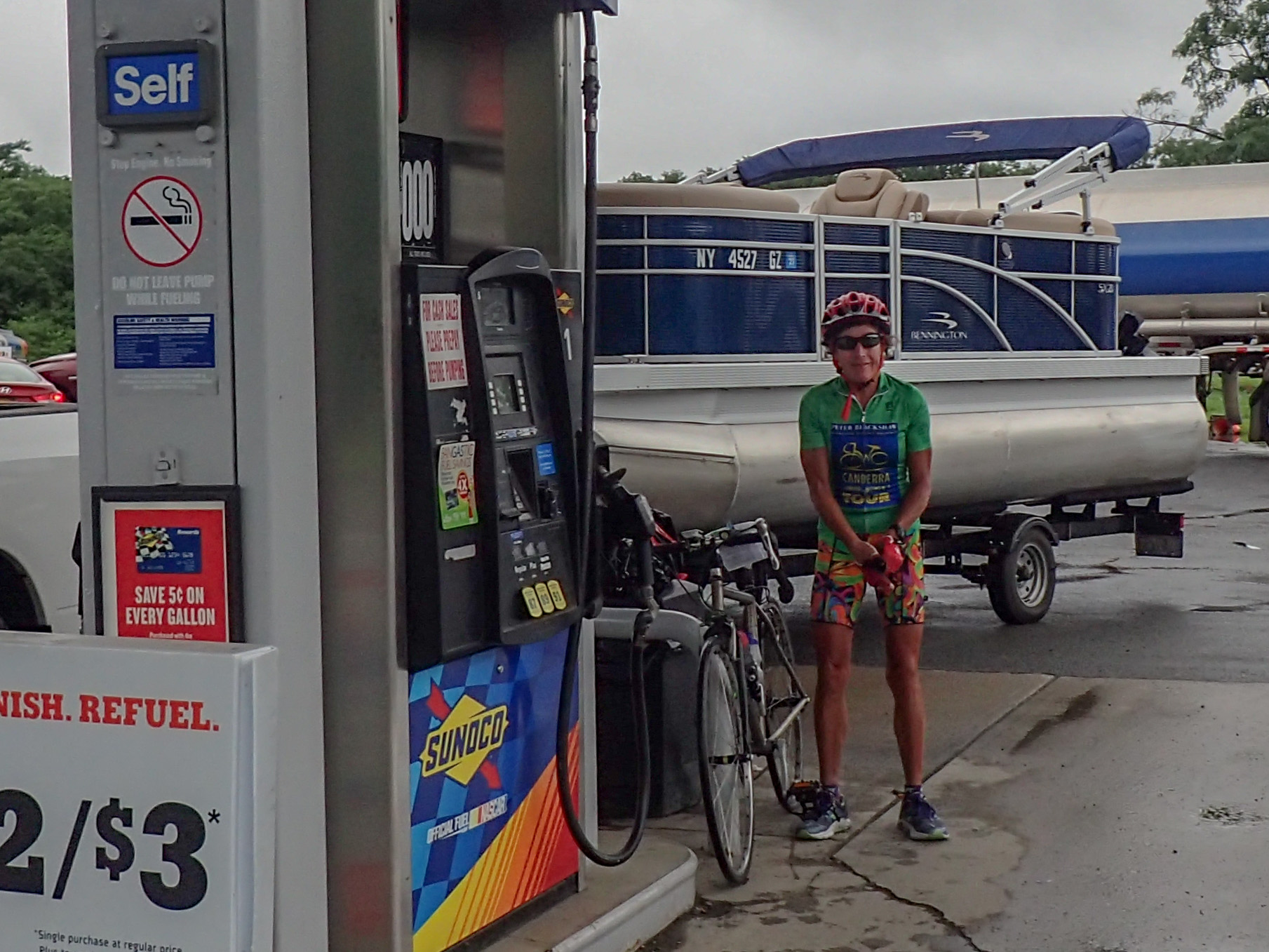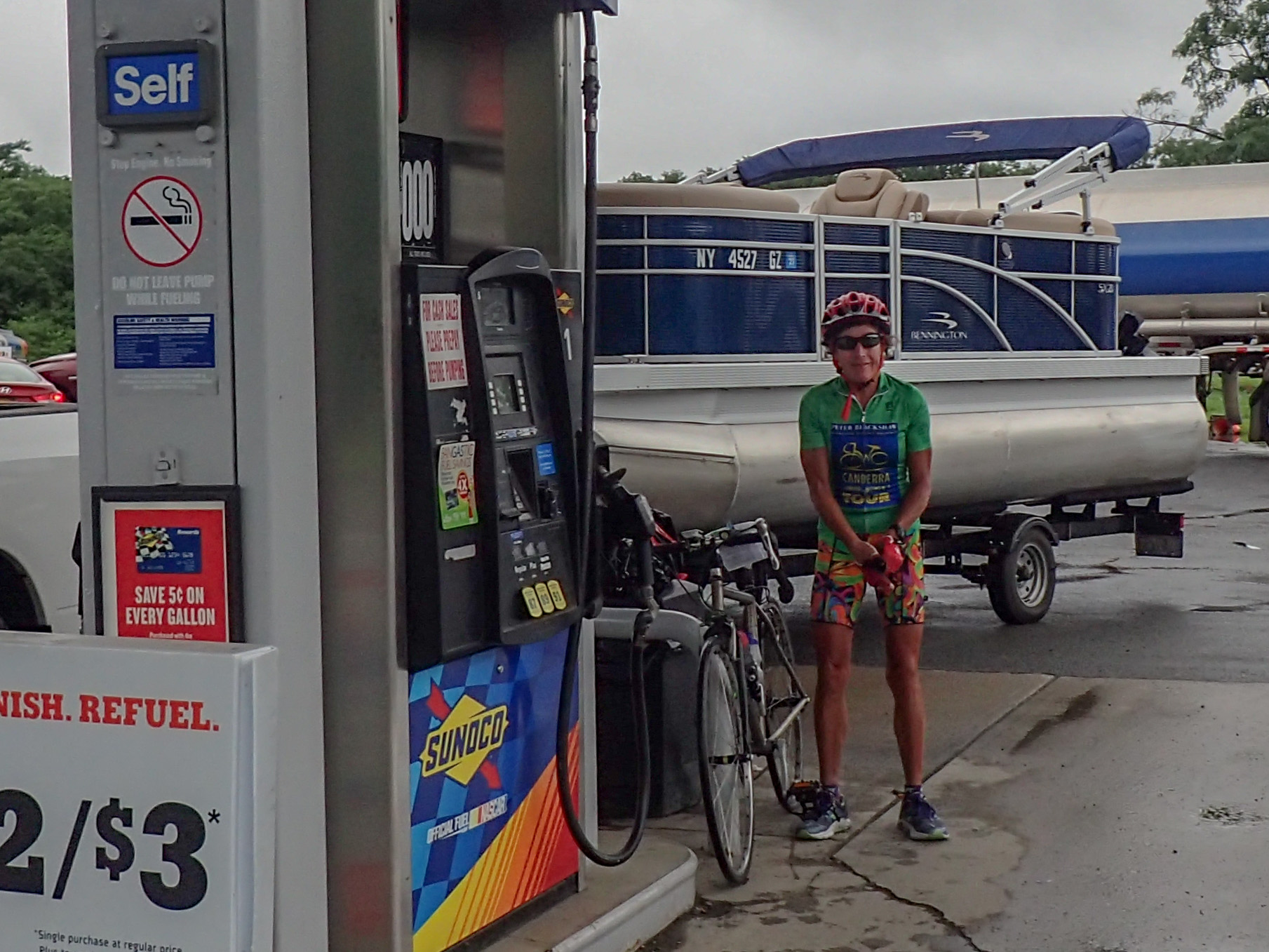 Crew's Log…
Mileage: 79 miles
Climbing: 5050'
Weather: Low 60s to start. Low 80s to end. Rain off & on with lots of wet roads.
Highlights of the day:
There were big green globs on the radar early this morning so we delayed load by an hour. It didn't keep us from getting wet but we did avoid rolling out the door into rain. The roads were wet & dirty and just about everyone had soggy socks down to their toes by the time they reached the first SAG stop. Most of the precipitation today was of the British or Northwest variety. Very soft. Misty. Except when it wasn't. We got a few downpours later in the day. It was downright stinging descending off of Hogback Mountain. Stinging but warm, so no need for a raincoat. Besides with the effort of all the climbing, let's say some of us were already damp. Others have different wet weather needs. To wear a coat or not to wear a coat, that is the question. It's personal.
We crossed the Hudson River today, seems we've finally made it back east. Most of Rte 7 in New York has been repaved and it is beautiful. It was so nice we could actually enjoy the scenery. Rolling hills. Green and lush. We crossed our 11th border into our 12th state. Vermont. We are back in the mountains, the Green Mountains to be exact.
We rode through Old Bennington past the Old First Church, it's the oldest Protestant church in Vermont and Robert Frost is buried in its cemetery. With the weather we had today, I'm not sure many or any riders stopped. Continuing through Bennington, over some freshly milled or scarified roads (read as bumpy), we tackled the big climb of the day. Quick note, we tackled the big climb of the day on a newly paved beautiful road. This newly paved road features wide, well marked shoulders. It was lovely. The route out of Bennington has an 8-mile climb towards Wilmington, VT. It is mostly gradual at 4% with a few short kicks up to 8%. The riders ate up the miles with their strong tour legs. Breathing hard? Yes. But most were still smiling as they headed towards the top or at least that is how I will choose to remember it.
Out of Wilmington, the riders went up a shorter 3-mile climb to the top of Hogback Mountain that boasts a "100 mile view of three states." Vermont, Massachusetts, and New Hampshire. Pictures were taken of the surrounding mountains and the riders headed down into Brattleboro. The descent isn't technical but some very rough shoulders combined with Saturday afternoon traffic make it quite challenging. Hopefully this stretch of road will get the same facelift as the road on the way up. 14 mostly-downhill-miles into our hotel and we only have 2 more riding days to go!