Day 47 - Little Falls to Latham NY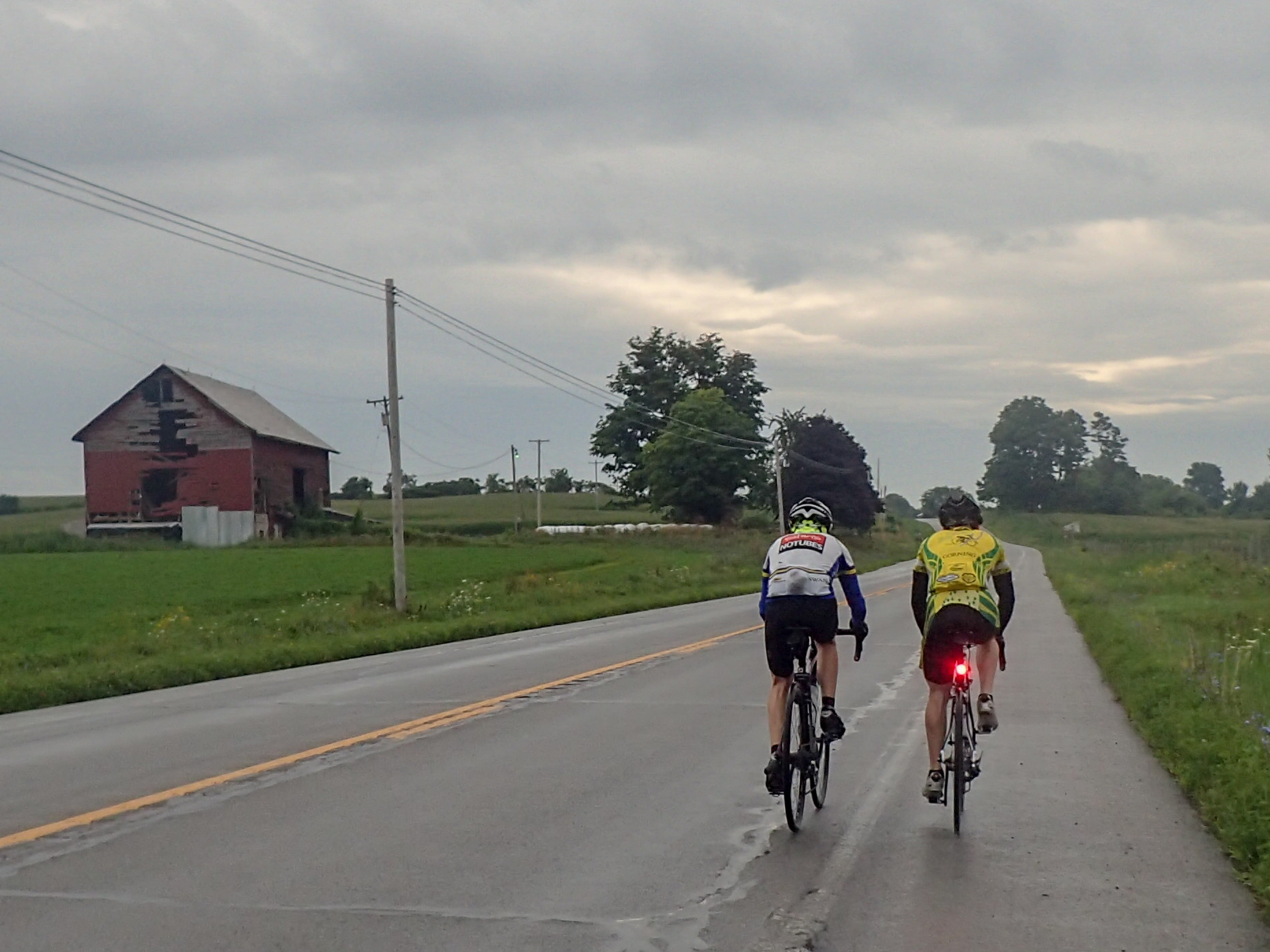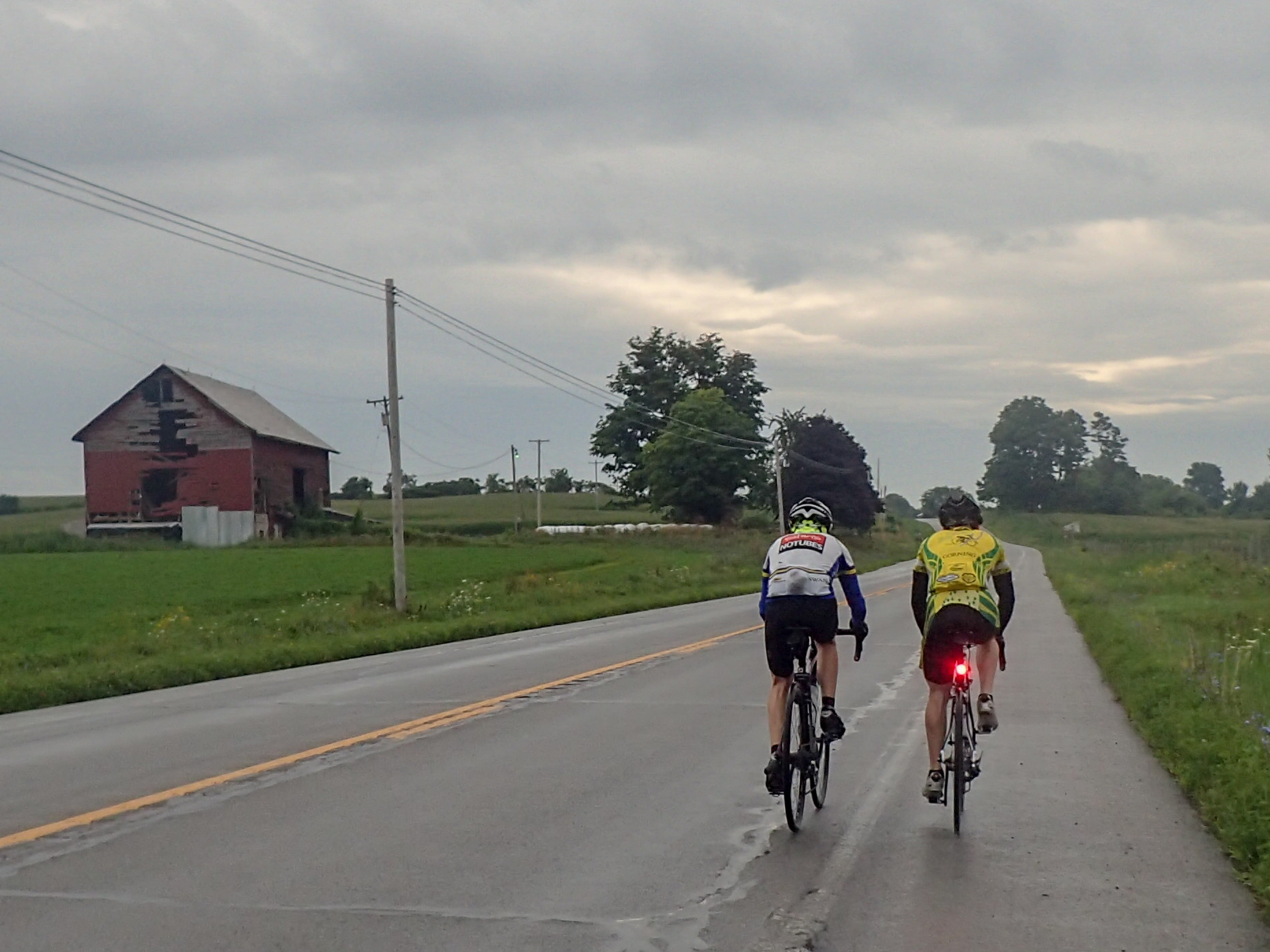 Crew's Log…
Mileage: 74 miles
Climbing: 2100'
Weather: Low 60s to start. Low 70s to end. Rain. Winds light out of the east.
Highlights of the day:
We definitely got wet today. There was no spinning that it was a light mist that kept us cool. We got wet. Fingers are shriveled. Toes are prune-y. Bikes are a mess. We were due. Looks like we might have more rain tomorrow. We've asked the riders not to clean their bikes too too much. That might make it rain more??
We started the day heading over to the south shore of the Mohawk River and climbing up to the top of a ridge. The views from the top of the river and valley below were well worth the effort. We were also rewarded with a fun descent back down into the valley. The route then spent most of the day on rolling hills along the Erie Canal and the Mohawk River. We're not quite into the Adirondacks but bumps to our left & right seemed to indicate that we're getting closer to the eastern mountains.
Our first SAG stop was at Karen's Produce and Ice Cream. It wasn't quite 10am but the some of the riders had a bit of lunch. Others just bought corn for later in the day. Did you know that microwaved corn on the cob can be quite delicious? We had a second food stop du jour at Jumpin' Jacks Drive In. It is an old fashioned drive-in that has great burgers, hot dogs, clam rolls, fries, and all kinds of ice cream based drinks. I saw lots of plates of food. It seemed to be the lunch stop du jour. It was also a chance to get out of the rain. Fed and maybe slightly drier, it was time to get back on the bike path.
Our route into Latham took us along another very nice bike path. We rode it into and out of the 2nd SAG. It was beautiful and quiet along the Mohawk for most of the last half of the ride. Tree lined. Views of the canal or river. More locks. We got a few peeks at the peaks that will be challenging us tomorrow. Time to rest up for the Green Mountains.