Day 42 - Brantford ON to Niagara Falls NY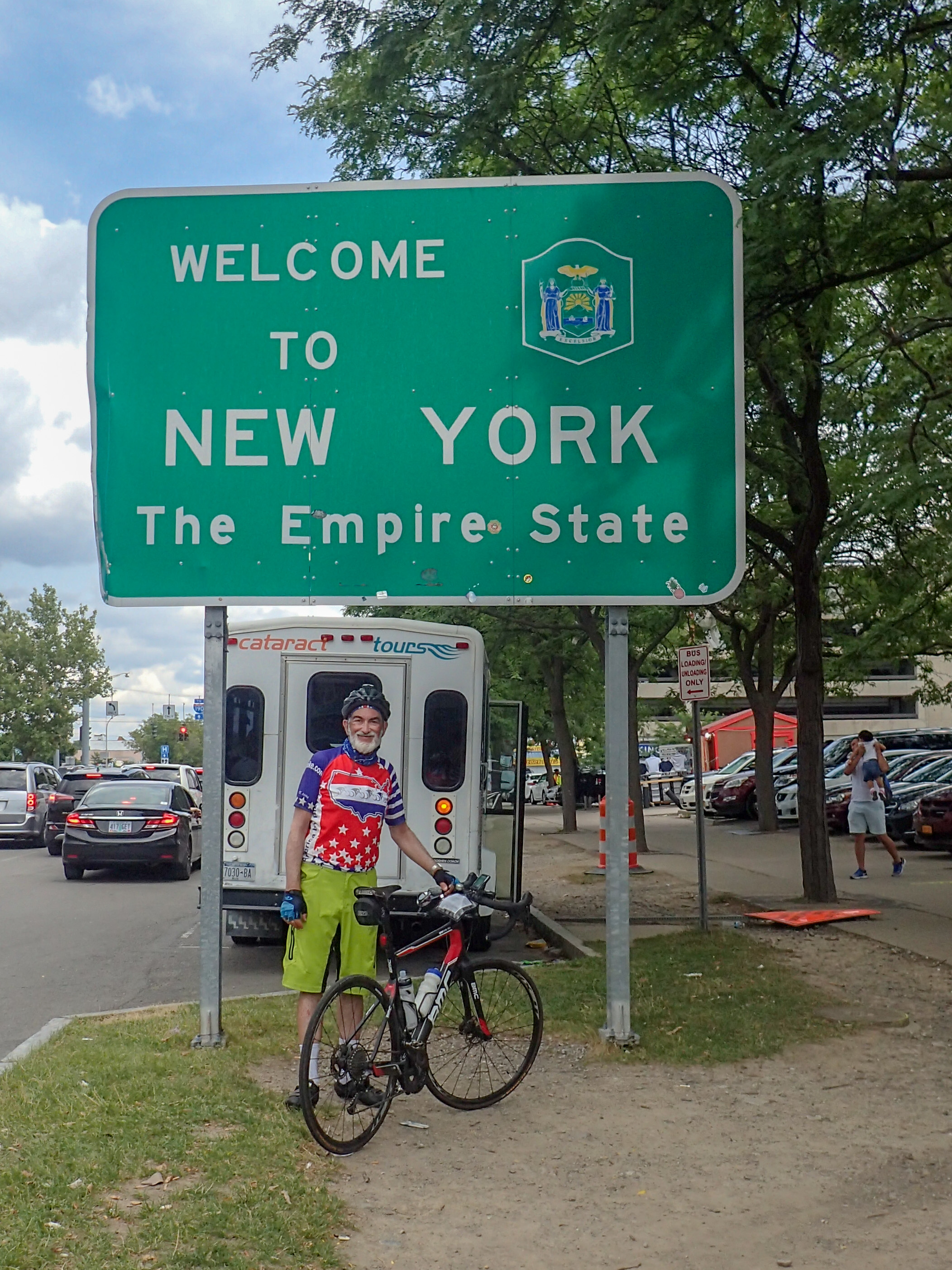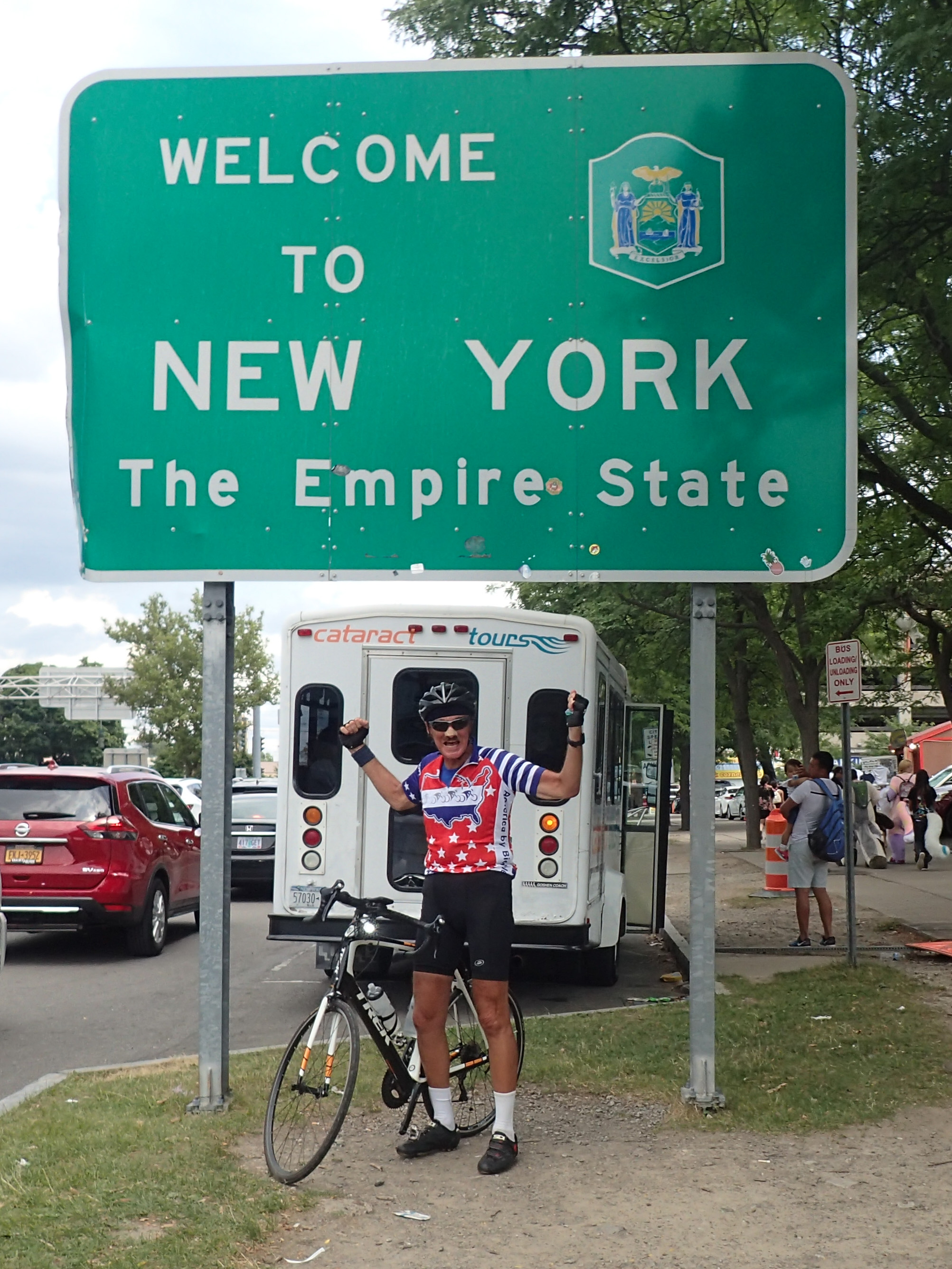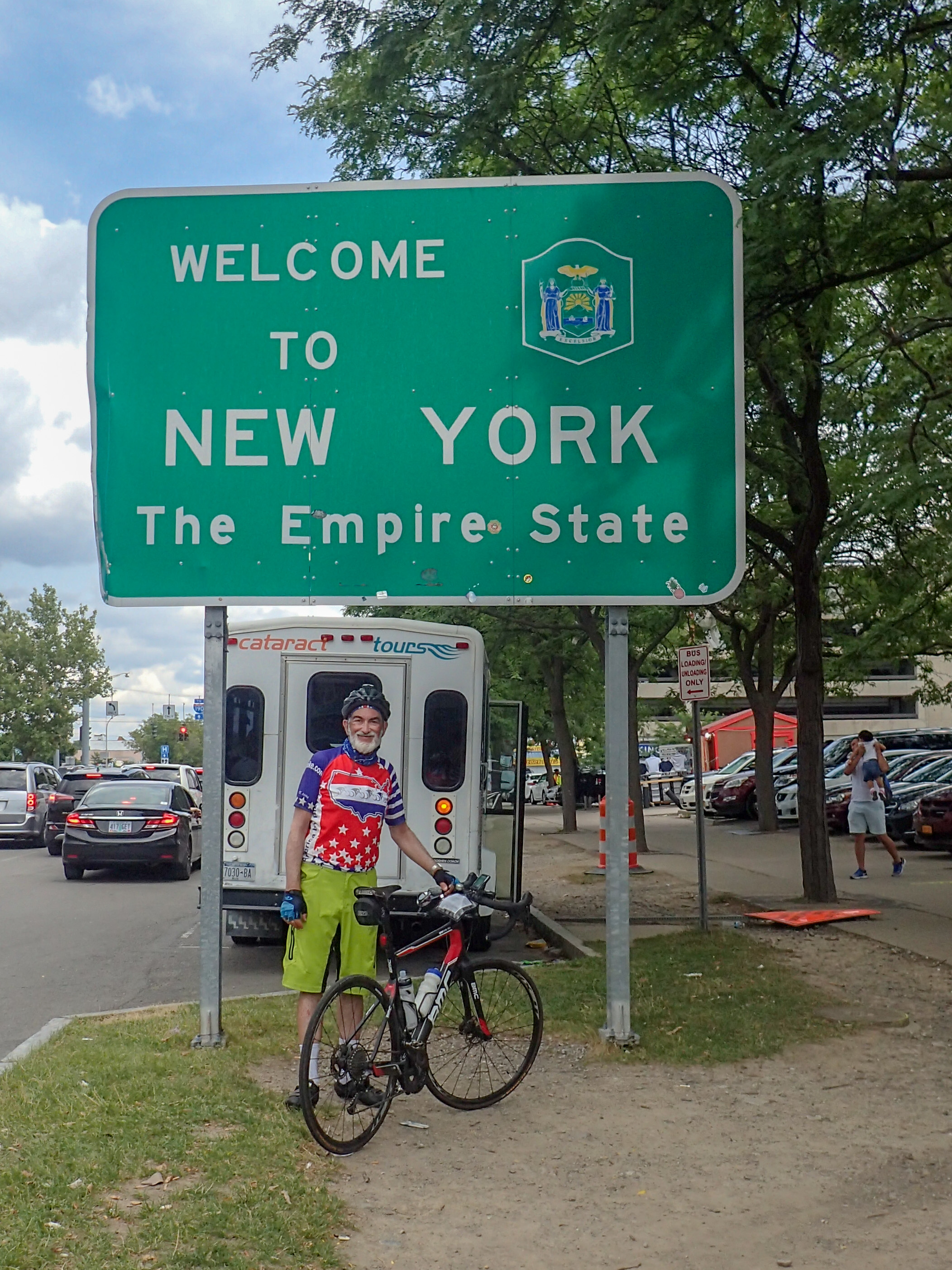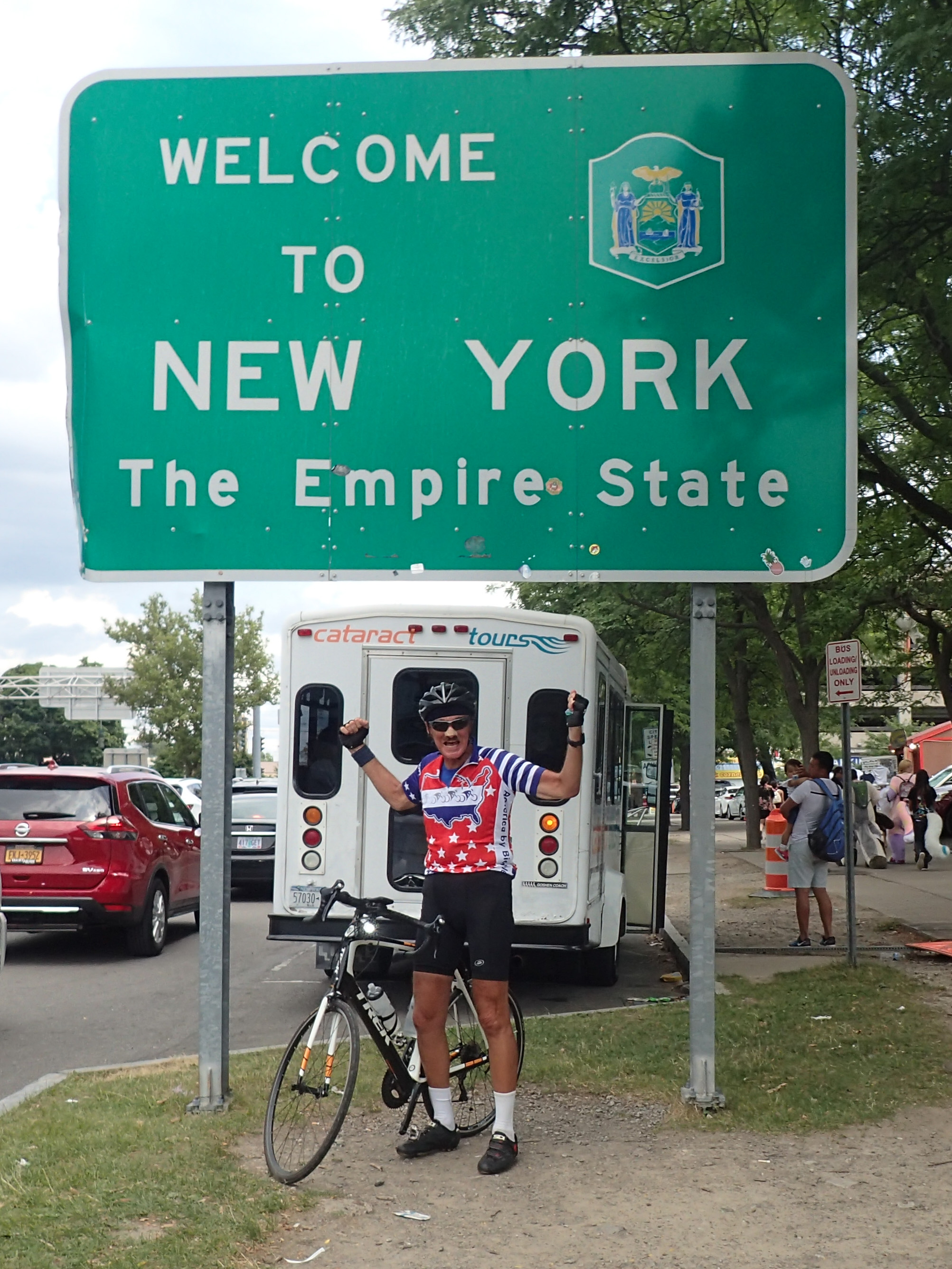 Crew's Log…
Mileage: 72 miles
Climbing: 1400'
Weather: Sunny. Mid 60s to start. Low 80s to end. Winds out of the NNW
Highlights of the day:
A lovely day on the bike it was. Moderate temperatures. Mostly favorable, light winds. Nice roads. The terrain was mostly flat to mildly rolling through more farmland. That is except for a short section about 10 miles out of Niagara Falls. The road became narrow and twisted & turned through tall trees. We had some climbs that reached up into the double digits. It felt a little like being back home in New England. It was a nice change to shift down into the small chain ring and climb.
The end of the ride was capped with amazing views and lot of photos of Niagara Falls. Riders tucked in amongst the throng of tourists for photo ops with Horseshoe Falls on the Canadian side. They were all wearing their bright AbB or Canada jerseys so they stood out boldly in the crowd. Then it was time to cross the Rainbow Bridge into the US and state of New York. The line of cars crossing into the US was long and slow this year. It took the vans nearly an hour to clear customs. For the cyclists, however, a very nice border agent near the Canadian side told them to stay to the right & carefully pass the cars. She expressed concern that they would have to breathe exhaust for too long. How nice of her!
Back in the States, Twist O' The Mist probably made their weekly nut off of our tour group. It's an ice cream stand in the shape of an ice cream cone and a favorite of the staff. Not because of it's shape but because they have 57 different varieties of really good ice cream.
We said goodbye to one of our riders today who started (what seems) way back in Sioux Falls. It was Bob's third stint with us, we hope it won't be his last.
There are rumors of riders heading back to Canada this evening for food, the light show on the water and to watch the fireworks over the falls. Both happen after dark, which on tour schedule is way past my bedtime. I hope they take pictures.