Day 41 - London to Brantford ON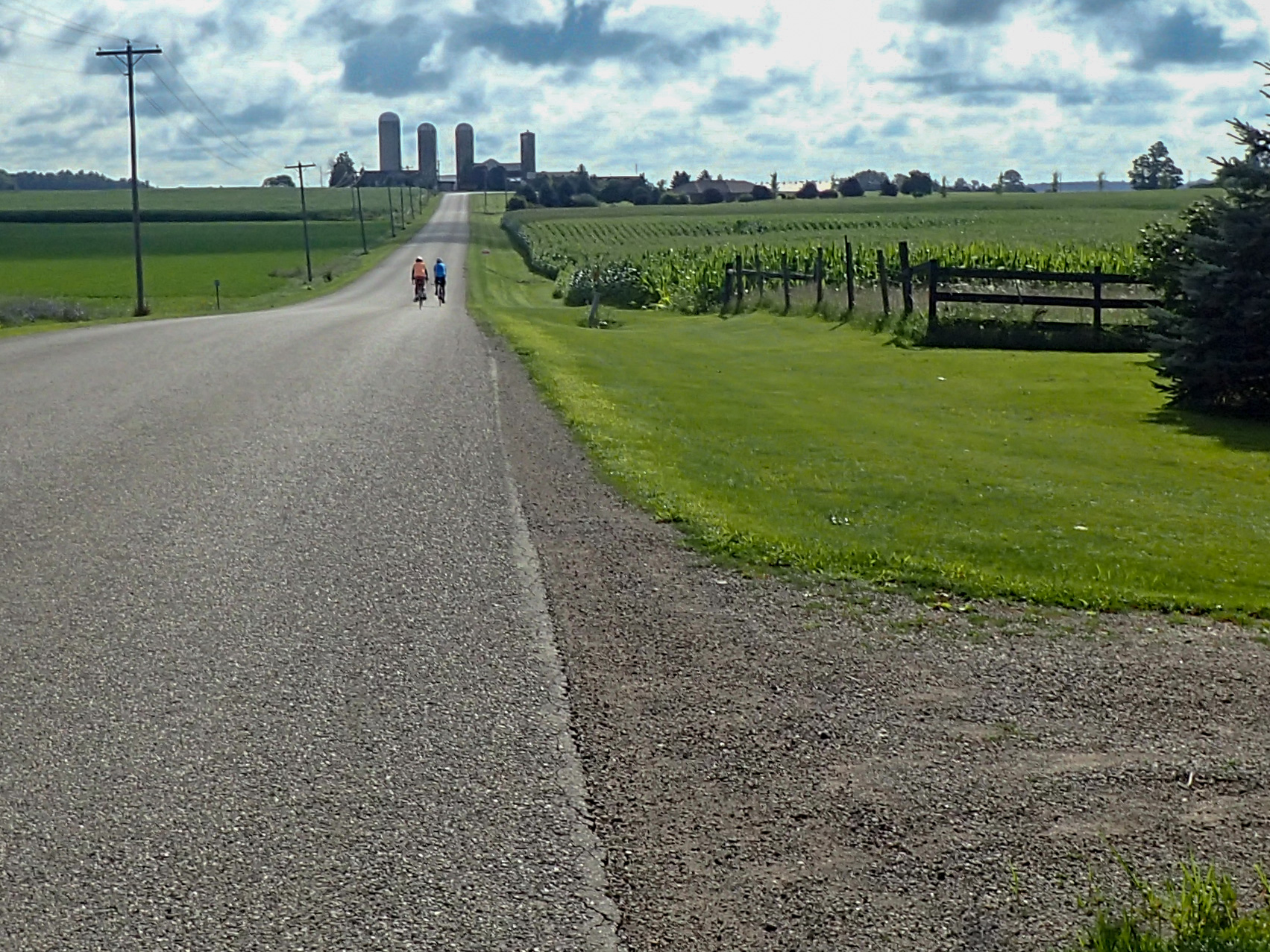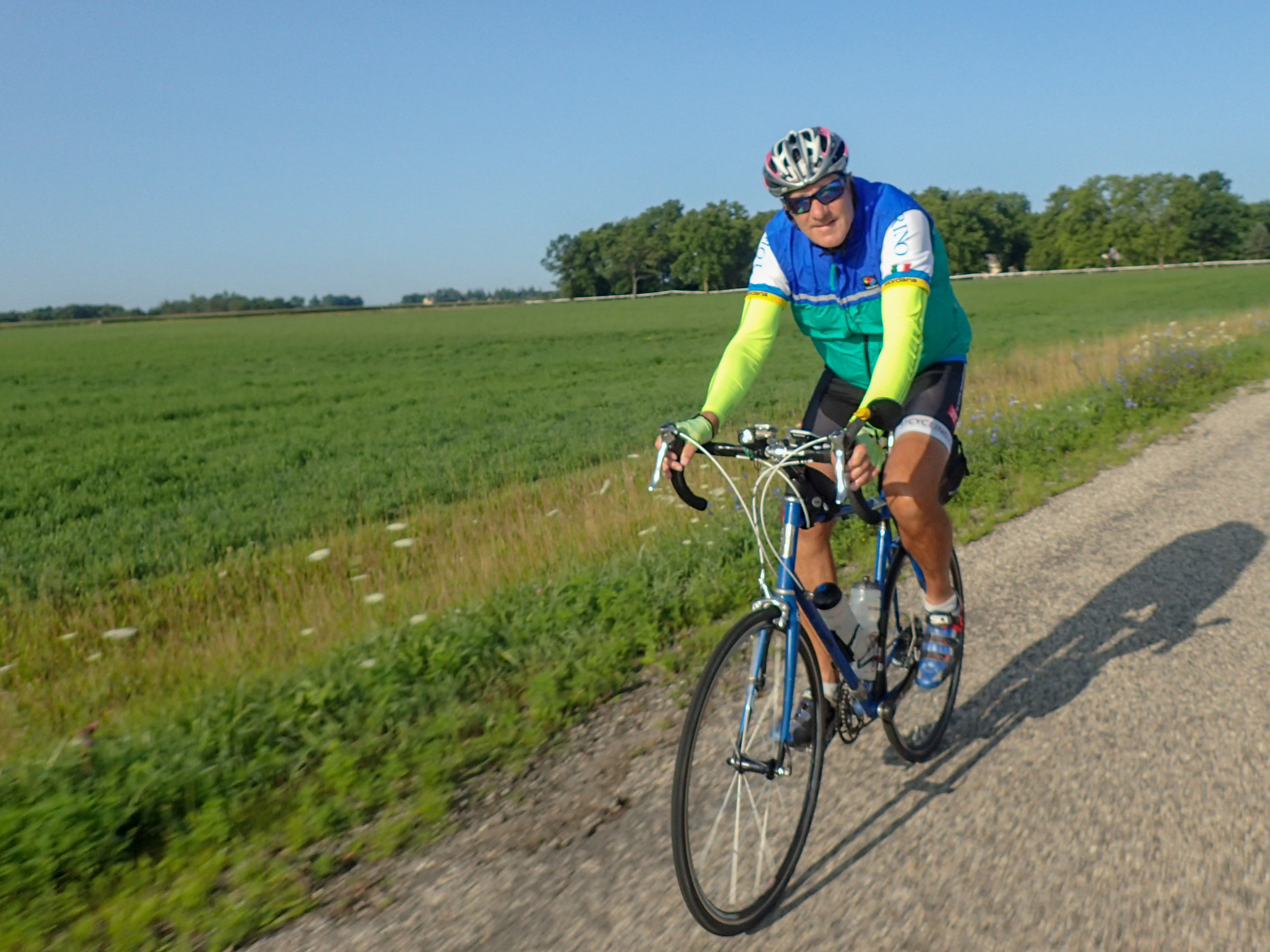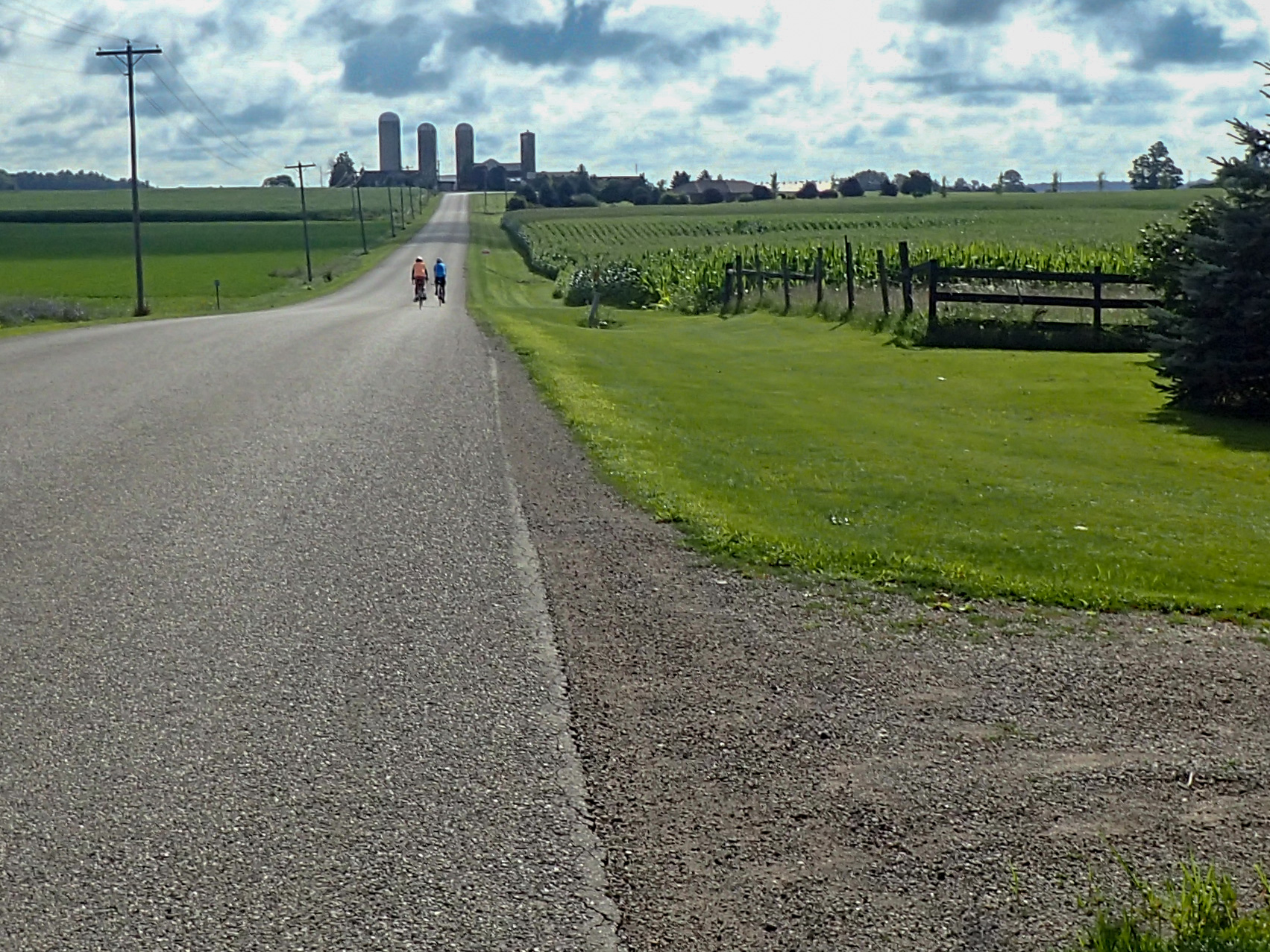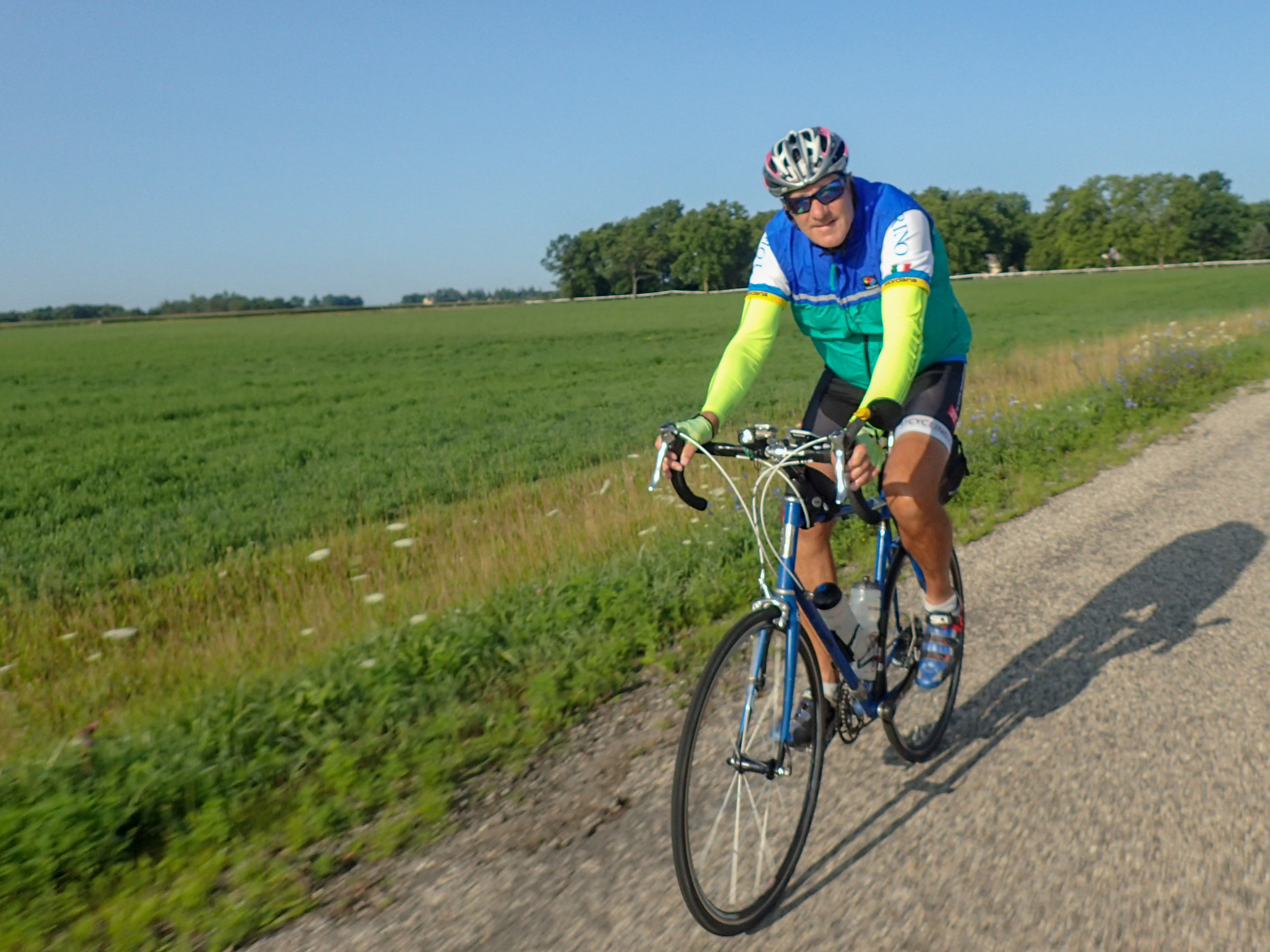 Crew's Log…
Mileage: 68 miles
Climbing: 1100'
Weather: Low 60s to start. Low 70s to end. Winds out of the WNW, again.
Highlights of the day:
The weather continues to be in our favor. It was cool and cloudy most of the day. At times, the skies looked a little more threatening than we like but they came to naught. I heard a couple of riders had a few sprinkles but that was it. The wind was blowing but mostly at our backs. I am hoping that this is payback for the headwinds we had a couple of states back and not prepayment for those we encounter over the next 10 days.
The route today took us through more of Ontario's flat to rolling farmland. We saw more corn, soybeans, hay, and other yet-to-be-identified grains. We added ginseng to our list. There were many fields of ginseng, all shaded by dark semi light-permeable netting. Per one of our riders from 2013, who once considered farming ginseng, the plant requires 85% shade and the roots need to be cultivated for 5-10 years to mature. It sounds like this crop needs a lot of attention and commitment.
Today's first culinary stop was at Wholesome Pickin's Market & Bakery. For those of you who have traveled with us in the past, this is the place that was known as House's Farm & Market. It's under new ownership and doing really. They are known for using nothing but local produce. We had to try some. The on-road feast continued with peaches, plums, blueberries and even a few veggies. Then there were the previously mentioned baked goods. Turnovers. Pies. Tarts. Cookies. Riders ate some at the market and then sent some to the hotel via the vans. For those who wanted a more substantial lunchtime meal, Rocklings in Brantford was next on the itinerary. Burgers, pizza, and wrap sandwiches were consumed. Riding is all about the food.
We ended the day with a ride on a bike path. It's a rails-to-trails type path so it was relatively flat and protected. New for this year, we added another 6 miles. (Thank you Pam) The first 1.7 miles is hard packed gravel but very rideable on road bikes, especially on a dry day like today. The rest is all nicely paved. All of it helps us avoid busy roads. It's a very nice way to enter Brantford.
Speaking of Brantford, it's the birthplace of Wayne Gretzky. For those of you who are not familiar, he is a very well know hockey player. They take hockey very seriously here in Canada. He has his own very busy parkway here in town amongst several other relevant sites. On his parkway, you can also find a Tim Horton's. A coffee, donut, breakfast and sweets shop chain that is all over Canada and parts of northern US. Tim Horton was another famous Canadian hockey player. They take hockey very seriously here.
We have one more day in Canada tomorrow and then it's over the Rainbow Bridge into Niagara Falls. I think there will be more than just a few pictures taken. G'nite!