Day 37 - Ludington to Mount Pleasant MI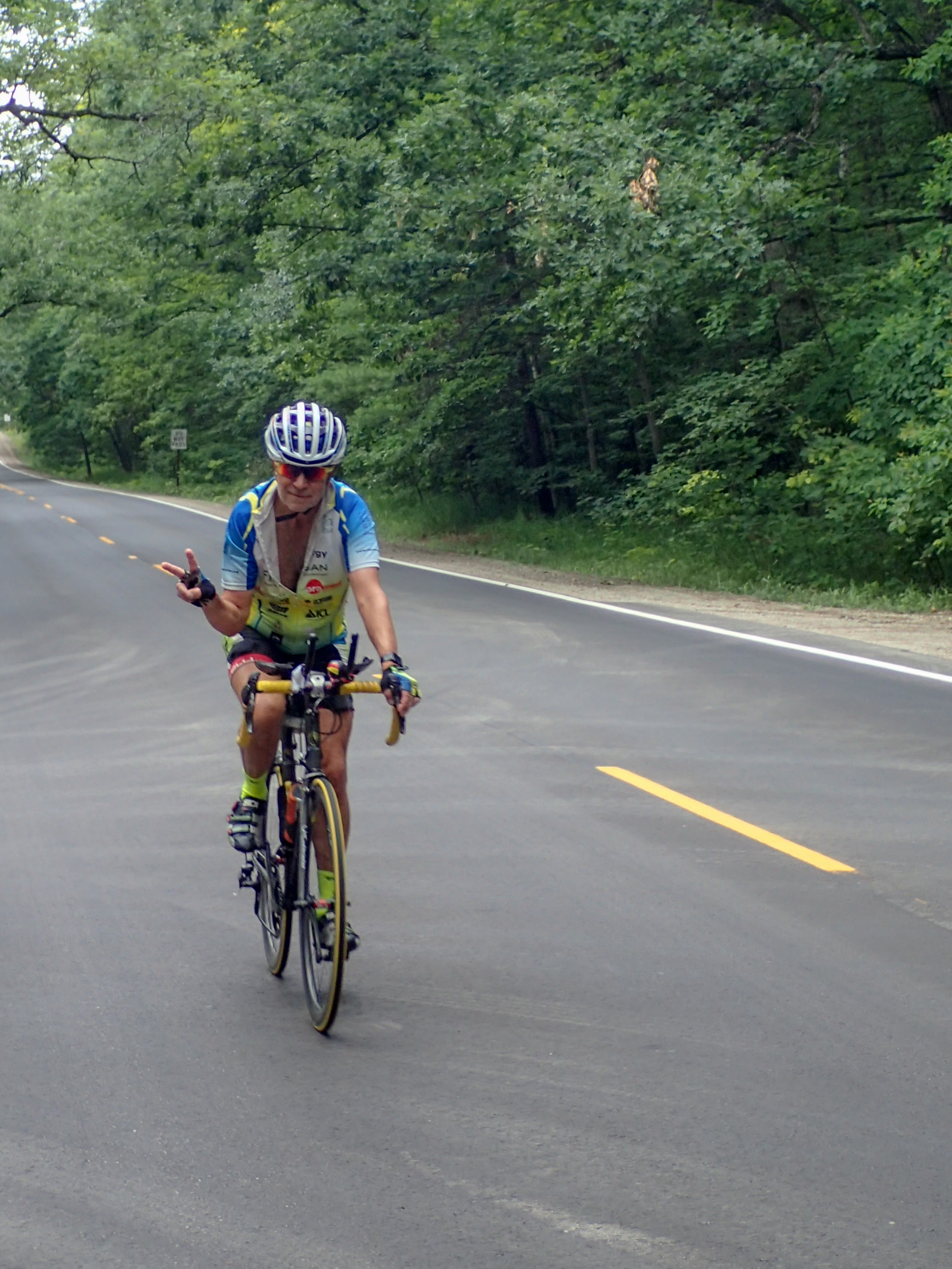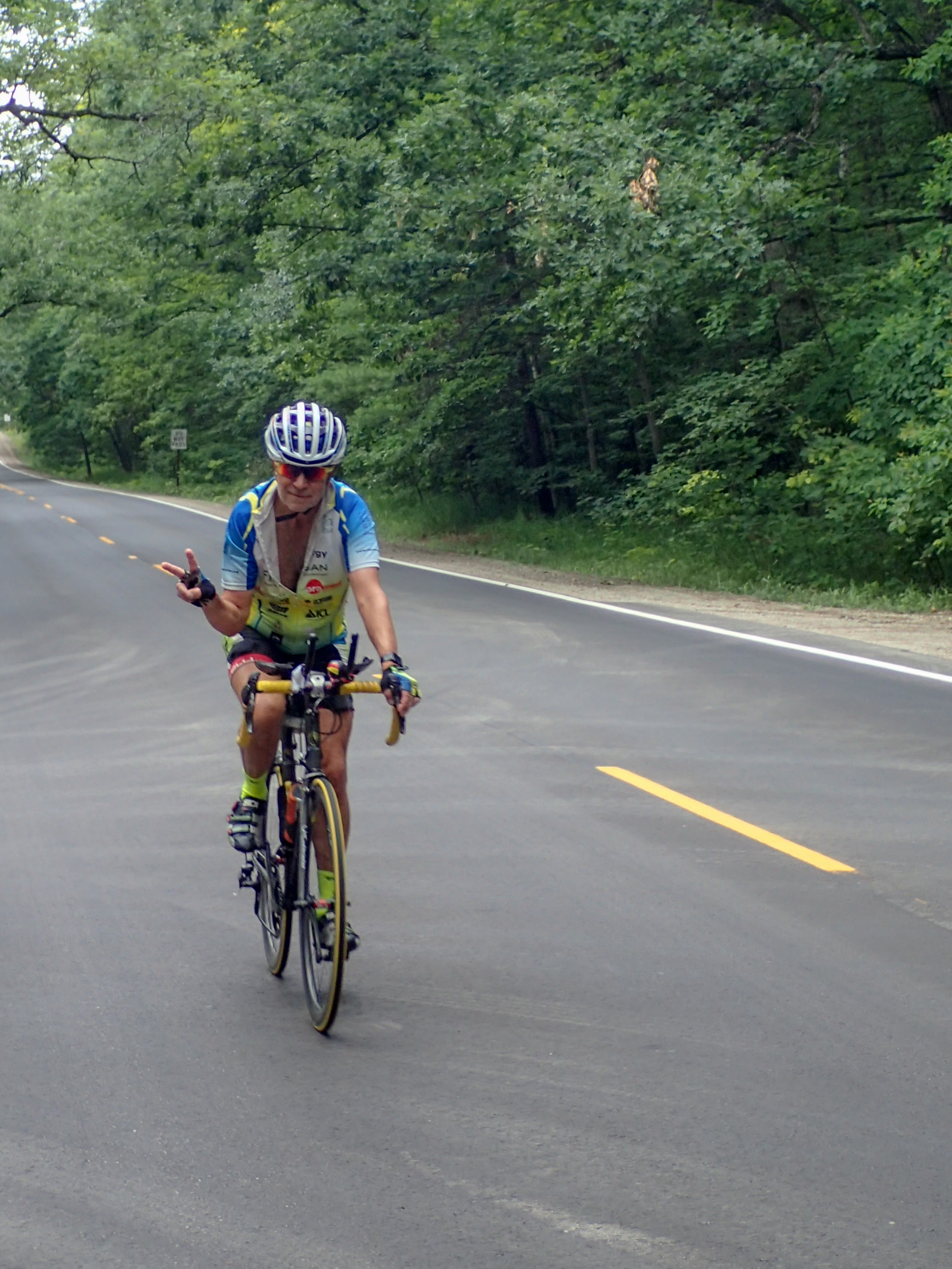 Crew's Log…
Mileage: 112 miles
Climbing: 2790'
Weather: Sunny. Low 60s to start. Low 70s to end. Winds out of the NNW.
Highlights of the day:
The weather continues to provide moderate temperatures and today, it threw in some tailwinds just to be nice. It was a welcome change and just the boost the riders needed on a long day. There was some rain. Riders in the front and back got spat on a bit. Most of the wet they experienced was from the road surface. Riders right in the middle really got wet. I did hear that they didn't mind it much at all. It was just warm enough to make it pleasant. How's that for a positive spin??
We were up before dawn. Literally. The sun wasn't up when we gathered for breakfast. We're on the western edge of EDT and we got up early for the long mileage day. Eager riders kept looking at their watches and out at the sky (repeat), I think they were trying to get the sunrise to happen earlier. I'm not sure it worked. The sky started to glow and we were off!
We had mostly nice road surfaces (I did say mostly…), not too much climbing, and moderate temperatures, that all made for a pleasant ride. This part of Michigan is rural, with lots of smaller farms, more corn and a few large asparagus fields that appear to have gone to seed. We didn't have the bigger rollers seen in eastern Wisconsin, just gentle hills. The higher mileage went by much more quickly than some days farther west.
Late day yesterday + early morning today + long mileage = a group of tired riders. Sleep should be easy and plentiful tonight.