Day 32 - Rochester MN to La Crosse WI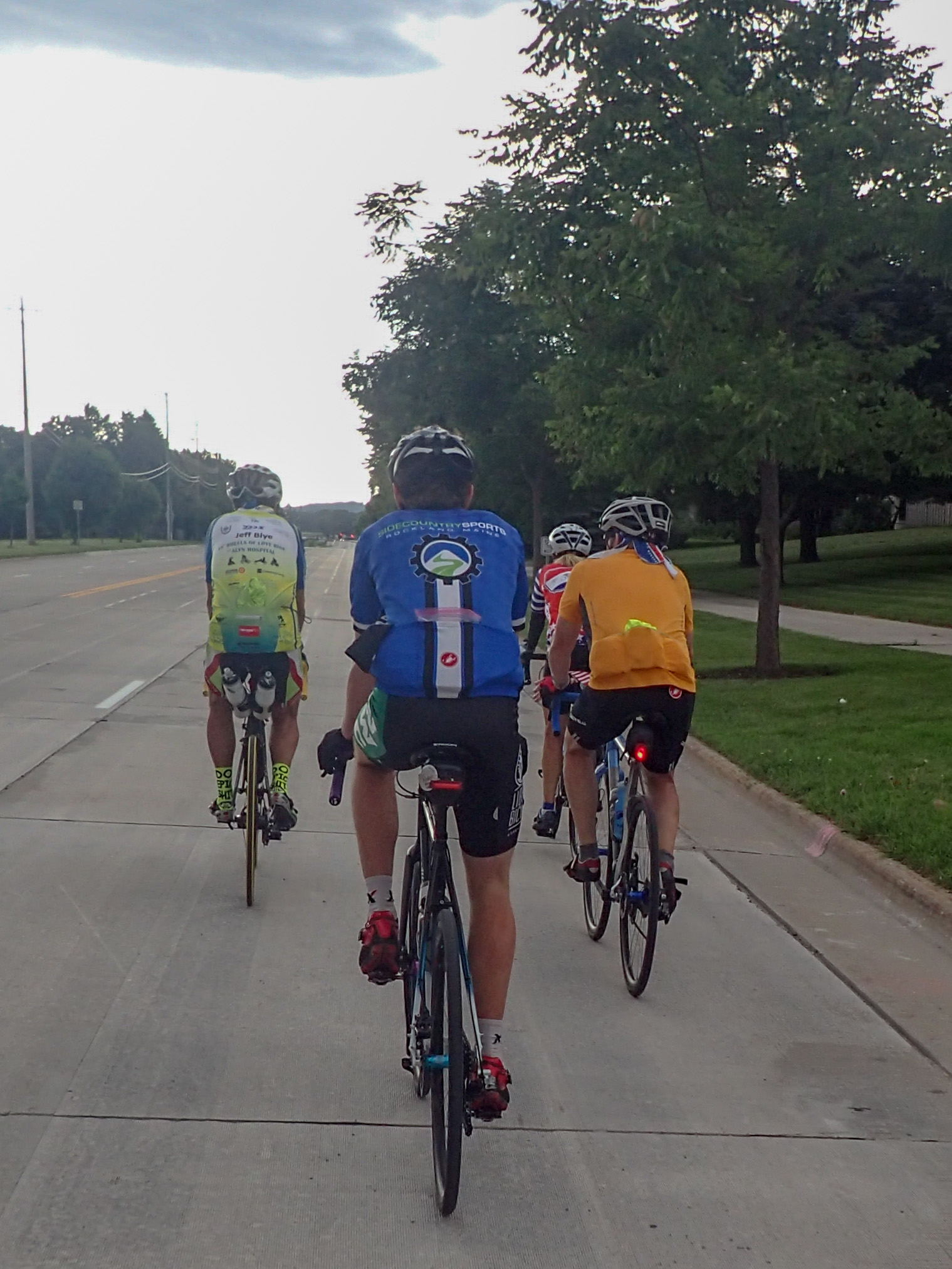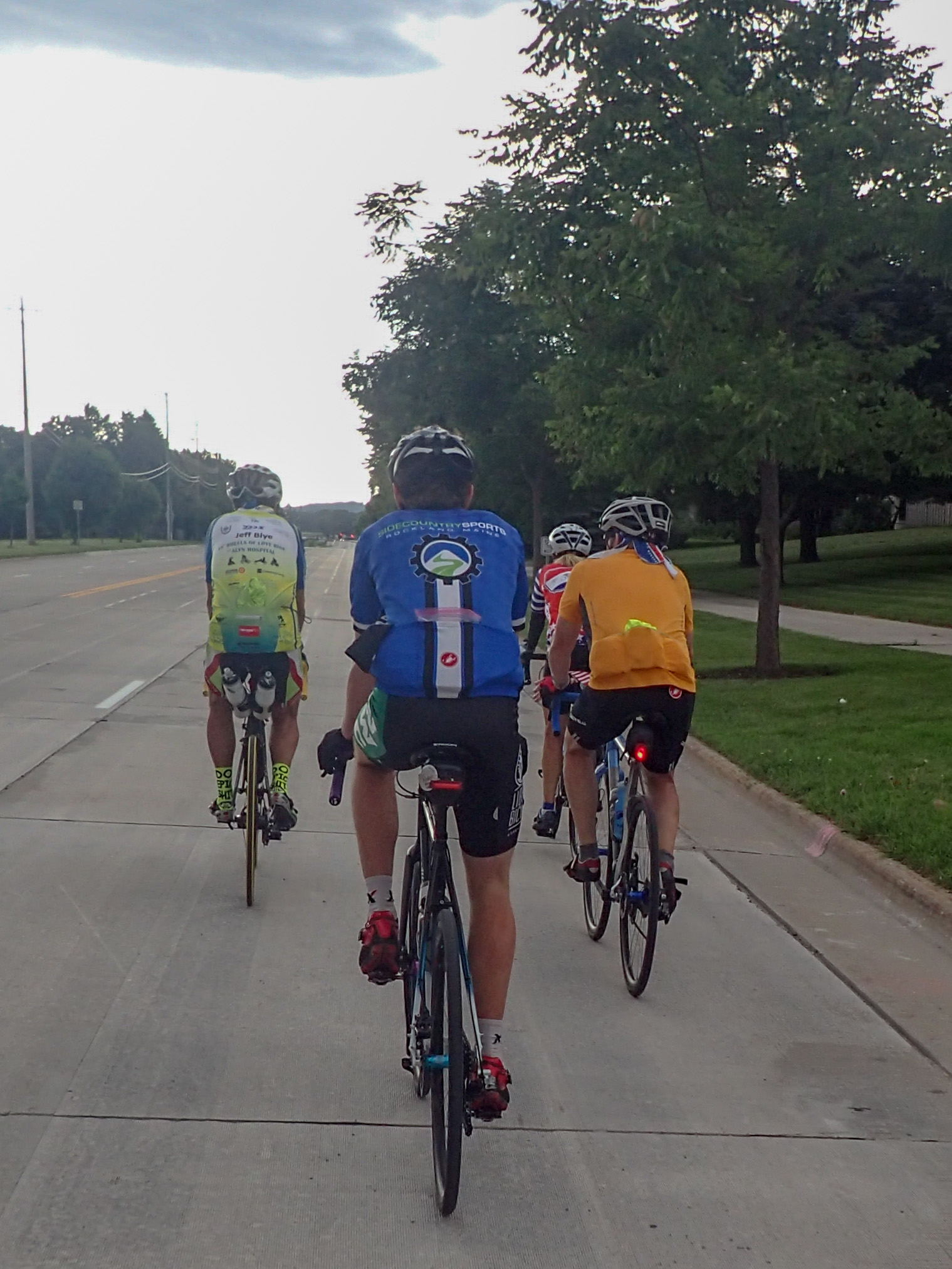 Crew's Log…
Mileage: 88 miles
Climbing: 2850'
Weather: Low 60s to start. Low 70s to end.
Highlights of the day:
The weather forecast was full of thunderstorms and rain - all day long. We were spat on for maybe an hour total all day long. Zero thunderstorms. Zero rain showers. We didn't even have wet roads that got the bikes all dirty. To make it even better, temperatures barely made it into the 70s. Yes, we were in eastern Minnesota in mid-July and it wasn't hot. Confusion continues amongst the staff but once again, we will not complain. I suppose we could have complained about the wind, which was front quartering and quite strong most of the day, but no one did. If they had, I would simply mention that we had a strong tailwind on our major climb of the day. I think they would agree and then move on to talking about just how lucky we've been with the rain. Don't know about tomorrow but we can enjoy what we had today.
SAG stops today are worth mentioning today. Location, location, location. SAG #1 – roadside park complete with a stream and little falls. SAG #2 – Bistro's Coffee House in Houston MN. Iced coffee, smoothies, sandwiches, and raspberry cream cheese croissants. Both stops provided the standard break for the riders to refuel and top off water bottles but with the added scenery and gourmet treats, they also gave the riders something to talk about after the ride today.
On the bike, riders were treated to more two-lane country roads through farm land. We added a new olfactory note to our repertoire – turkeys! We could smell them before we saw them and they were indeed most fowl. The farms are looking more eastern than western. By this I mean rolling terrain covered in corn and soybean. Large red barns next to two or three dome-capped silos. Images worthy of jigsaw puzzle status.
We had another very nice bike path. Described by riders as mostly downhill, tree-shaded, and in great condition. It provided a great way to spin out 13 miles. Off the bike path, there were the hills. You might have heard that the Midwest is flat. Not so much. The rivers & streams did a fine job cutting into the landscape. Ridges flank the roadways winding along the river. Our big climb of the day was on a road that went up, along, and then back down a ridge to the Mississippi River. By it went up, I mean the climb was about a mile in length and kept up at a steady 8-9%. It definitely got our attention.
The Mississippi River is the border between Minnesota and Wisconsin. We crossed over our 5th border and into our 6th state. Lots of pictures were taken. Unfortunately, lots of pictures were taken when no staff members were there with "official" cameras. You'll just have to take my word for it. Time hydrate, eat, and rest for tomorrow.